It's time we put our money where our mouths are and support women entrepreneurs and innovators. Female-led companies don't receive the same consideration as male-led businesses, receiving just 16 percent of business loans, despite employing over 8.7 million workers and generating over $300 billion in payroll. And when we enter the world of cruelty-free beauty, vegan food brands, and ethical fashion, the rate of women entrepreneurs makes up an even larger piece of the pie.
The following women-owned vegan companies are changing the game with compassionate, eco-friendly, and cruelty-free products, and we couldn't be more excited to support them along the way. But first, let's dive into how some of these changemakers are paving the way for women, businesses, and animals.
Vegan women who are changing the game
Athena Club, a women-founded vegan body care brand and makers of organic tampons and pads that are free of chlorine, fragrance, and BPA plastic, has donated over 1 million period products to date through the non-profit organization PERIOD. The organization distributes free menstrual products to community centers, homeless shelters, and women in need across the country through service providers such as Good+ Foundation. PERIOD was started in 2014 and has helped donate more than 15 million menstrual products worldwide to date.
Hera the Dog Vodka, a vodka brand founded by two vegan women in animal rescue, became the first alcohol brand founded purely as a means to raise funds for animal rescues and farm sanctuaries. The brand—carried by restaurants such as vegan eateries Nic's on Beverly and Crossroads Kitchen, and liquor stores throughout Southern California and Nevada—has raised over $40,000 for animal rescues to date and has helped fund numerous spay and neuter clinics and medical costs for animals in need (from dogs to pigs and cats to goats).
Women-owned vegan companies
Women continue to lead the charge and champion causes that are encouraging compassion, making the movement more inclusive of women's needs, and even taking a legal approach to creating and enacting change. Check out the 32 brands to support as we put our dollars where our hearts are.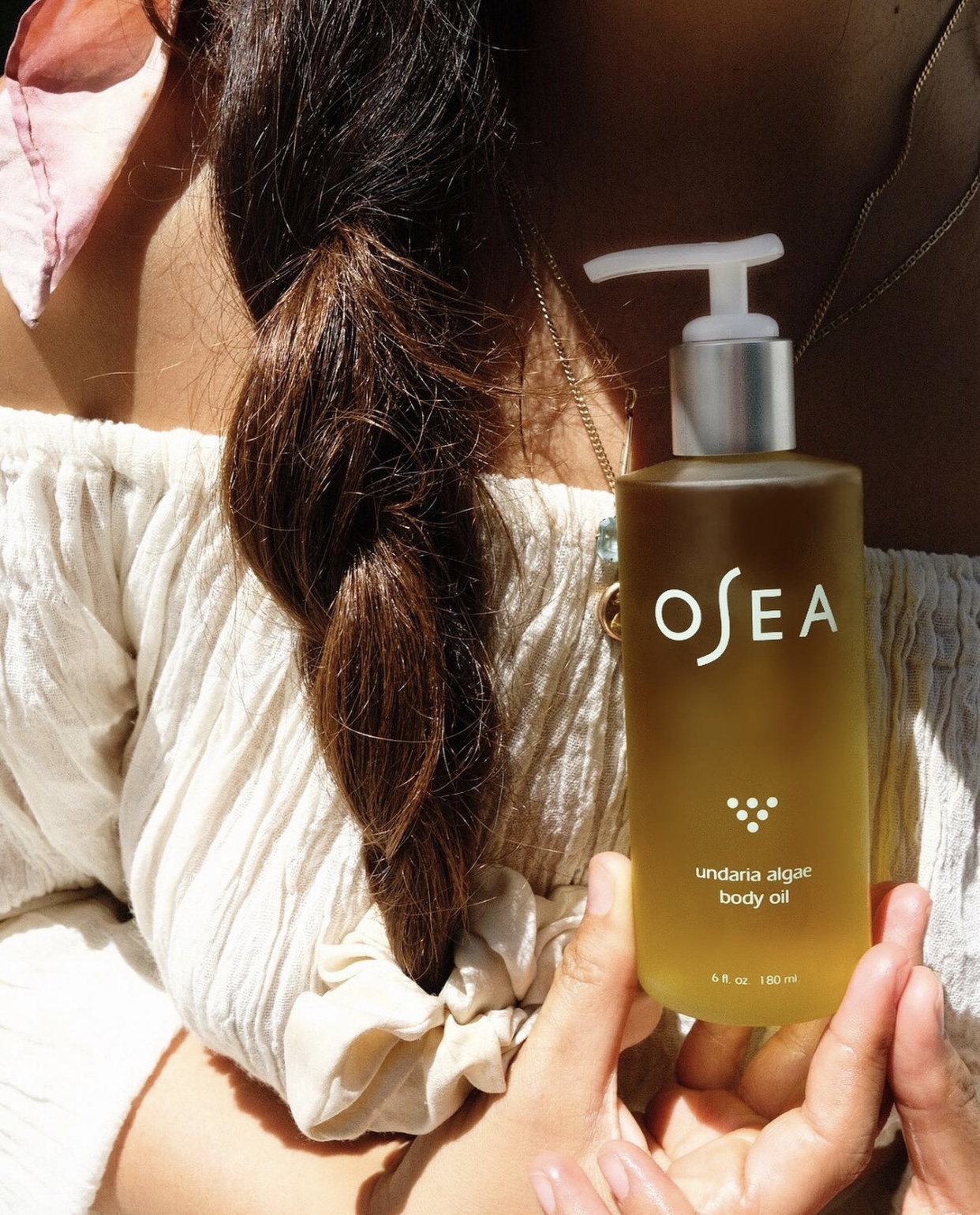 @oseamalibu/Instagram
1 OSEA Malibu
Founded by mother Jenefer and run by her oldest daughter and CEO Melissa Palmer, this sustainably focused, non-toxic, glass-bottled skincare line utilizes the healing benefits of seaweed to provide natural products for conscious consumers. We're absolutely obsessed with their gorgeous and calming Venice Beach-based skincare studio for facials and more.
Learn more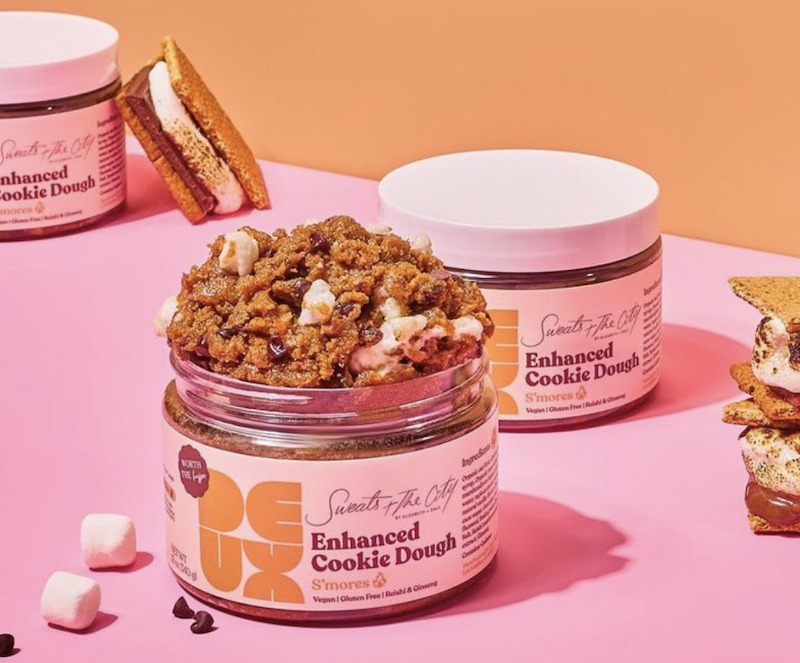 DEUX
2 DEUX
Founded by Sabeena Ladha, a former marketing analyst for PepsiCo and an independent consultant specializing in growth and marketing, this business woman turned CEO has made quite a splash with her gluten-free, adaptogen-infused, good-for-you vegan cookie dough business.
Learn more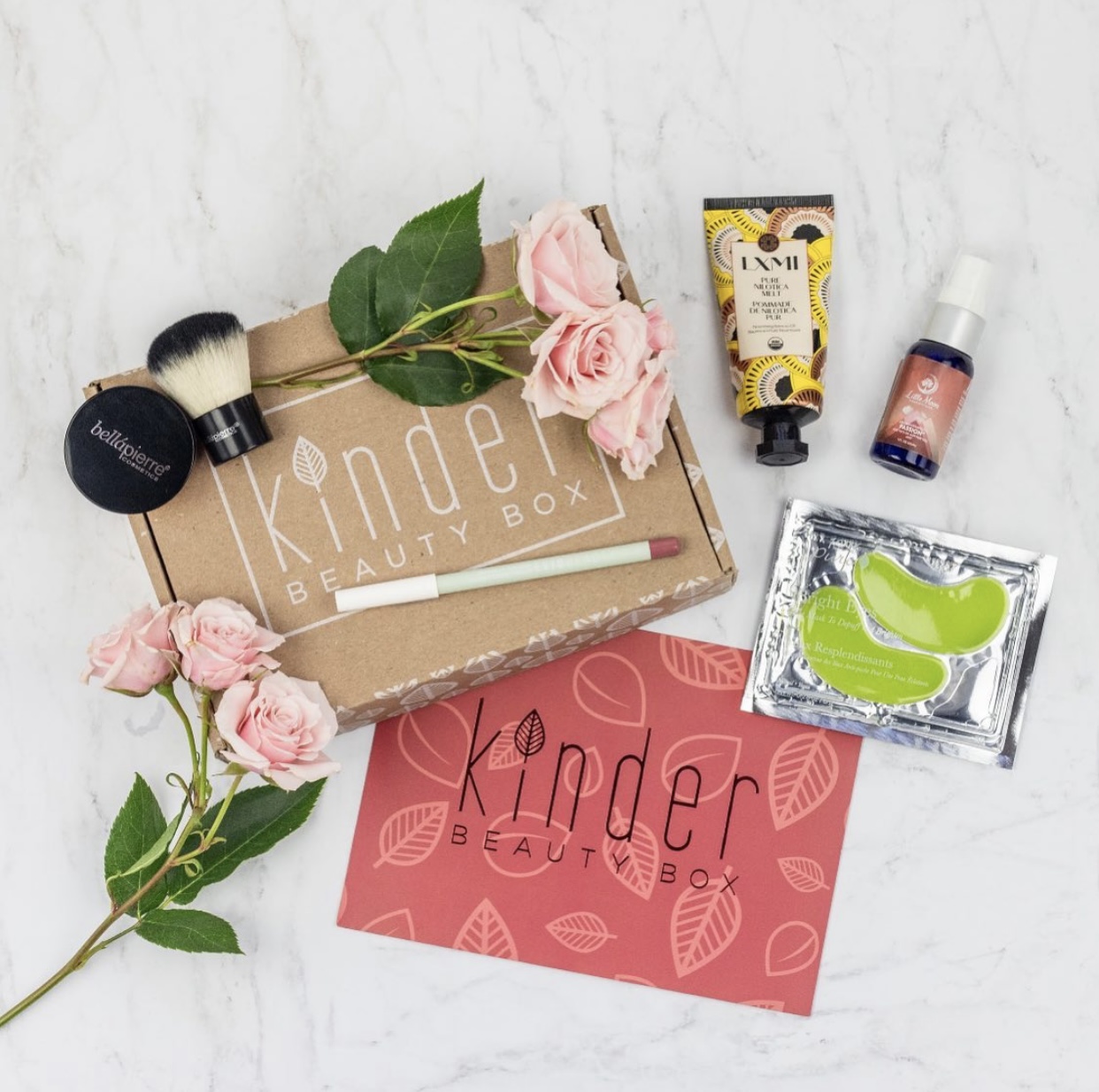 @kinderbeautybox/Instagram
3 Kinder Beauty
Started by former Nickelodeon star Daniella Monet and former Harry Potter actress Evanna Lynch, this monthly beauty subscription box is 100-percent vegan and cruelty-free. Each box is filled with five gorgeous products and helps consumers discover the burgeoning world of natural beauty. These do-gooders even donate a portion of each box to help animal rights and environmental causes.
Learn More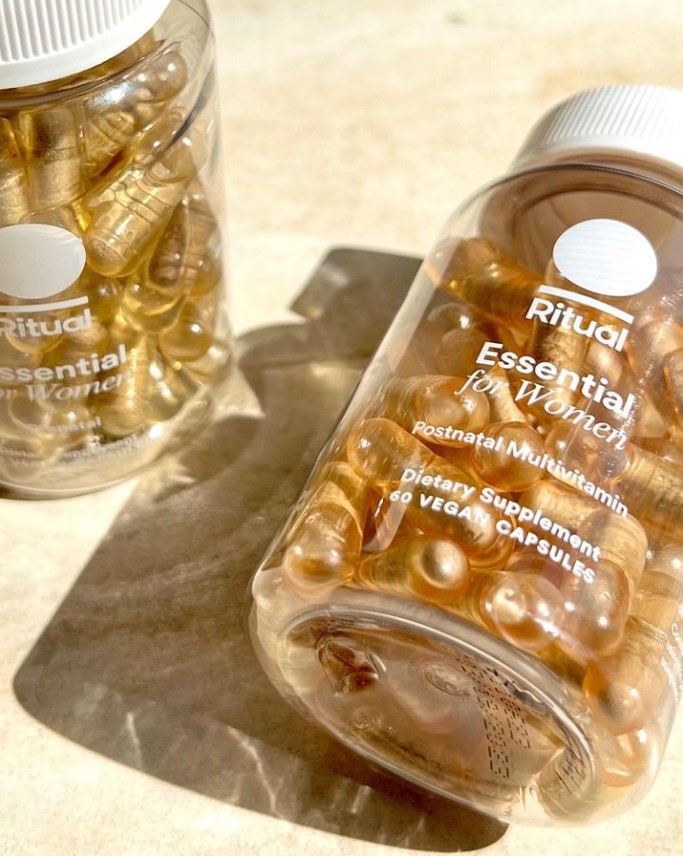 Ritual
4 Ritual
This wellness-minded supplement brand founded by Kat Schneider has big goals beyond providing transparent and tracebable nutritional products. The brand hopes to have 100-percent sustainable packaging by 2025 and net zero emissions by 2030 as well, sealing sustainability and holistic wellness together.
Learn more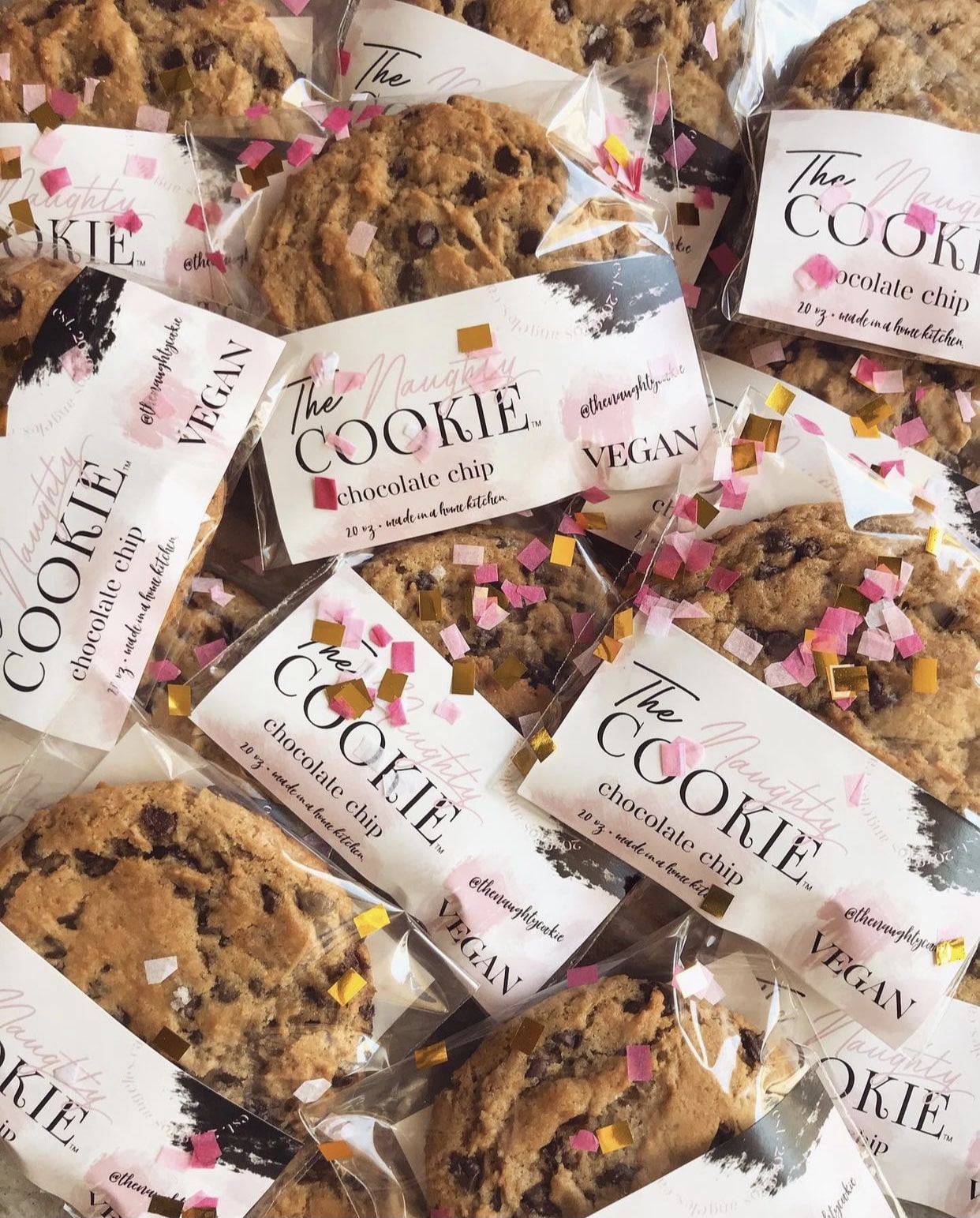 @thenaughtycookie/Instagram
5
The Naughty Cookie
If you haven't had these gooey, plant-based cookies by owner and baker Jessica Motes … you're definitely missing out. Choose between peanut butter chocolate chip, cookies and cream, ooey gooey s'mores, and potato-chip studded summer camp cookie. And, oh yeah, they ship nationwide.
Learn More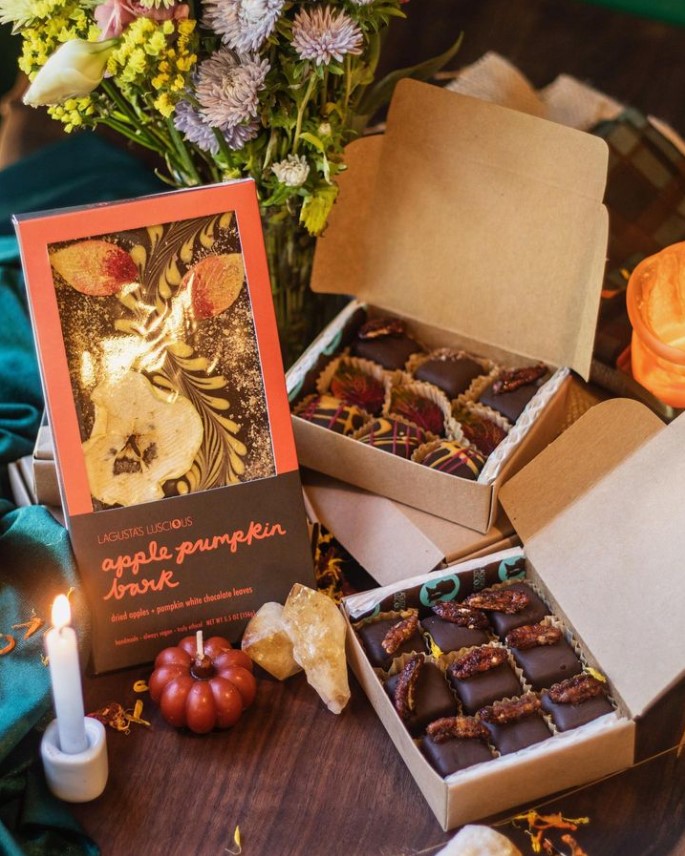 @lagustasluscious/Instagram
6 Lagusta's Luscious
Started by chocolatier and author Lagusta Yearwood, this totally ethical, sustainably minded, and social justice-oriented chocolate shop has long been serving up show-stopping chocolate barks, truffles, filled cups, and so much more. We're head over heels for their stunning Pagan Bark.
Learn more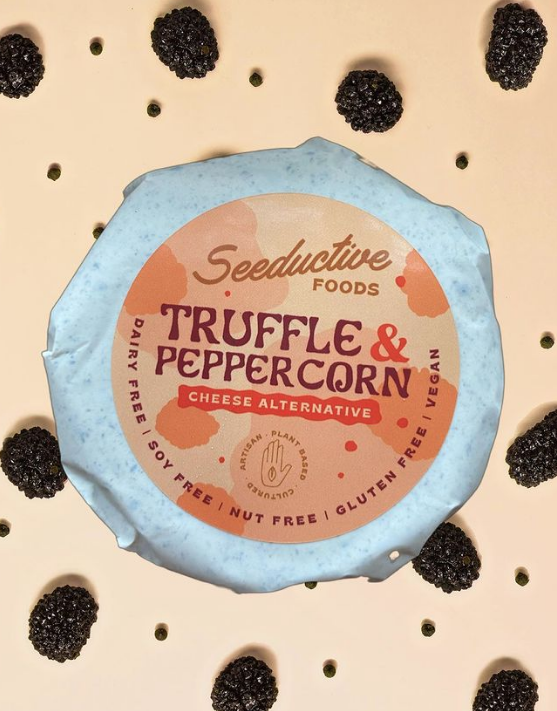 @seeductivefoods/Instagram
7 Seeductive Foods
Based out of Jacksonville, Florida, this small-batch, artisan, and woman-owned plant-based cheese company crafts its wheels from cultured hemp milk. Each wheel is dairy-free, nut-free, soy-free, and gluten-free and comes in flavors such as Garlic & Herb, Truffle Peppercorn, and Olive & Black Garlic.
Learn More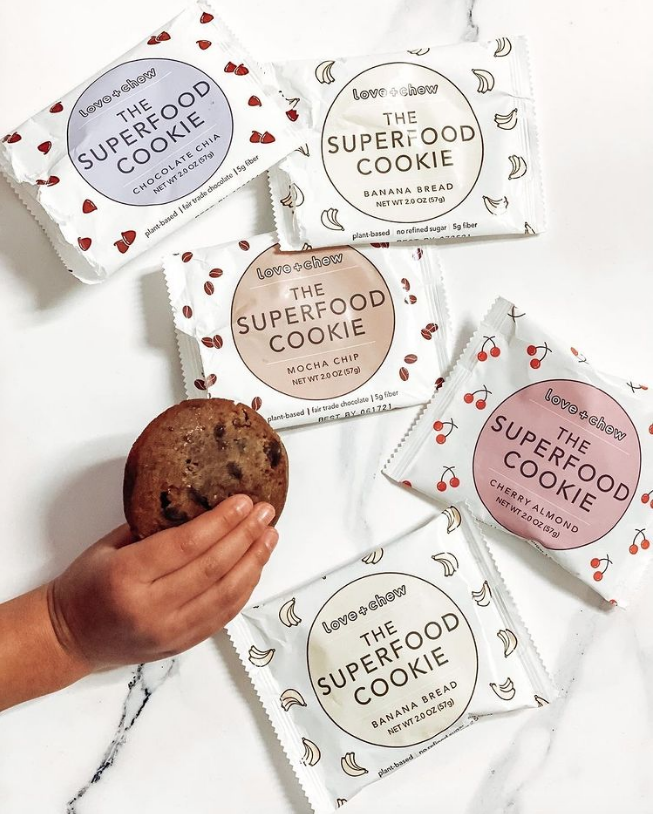 @loveandchewbrands/Instagram
8Love + Chew Brands
Inspired by her stepmother's switch to a plant-based lifestyle, Lauren Chew created a vegan and gluten-free cookie with superfood ingredients like almonds and chia seeds. This AAPI and women-owned company makes bite-sized cookies in flavors such as Banana Bread, Cherry Almond, Chocolate Chia, and Mocha Chip.
Learn more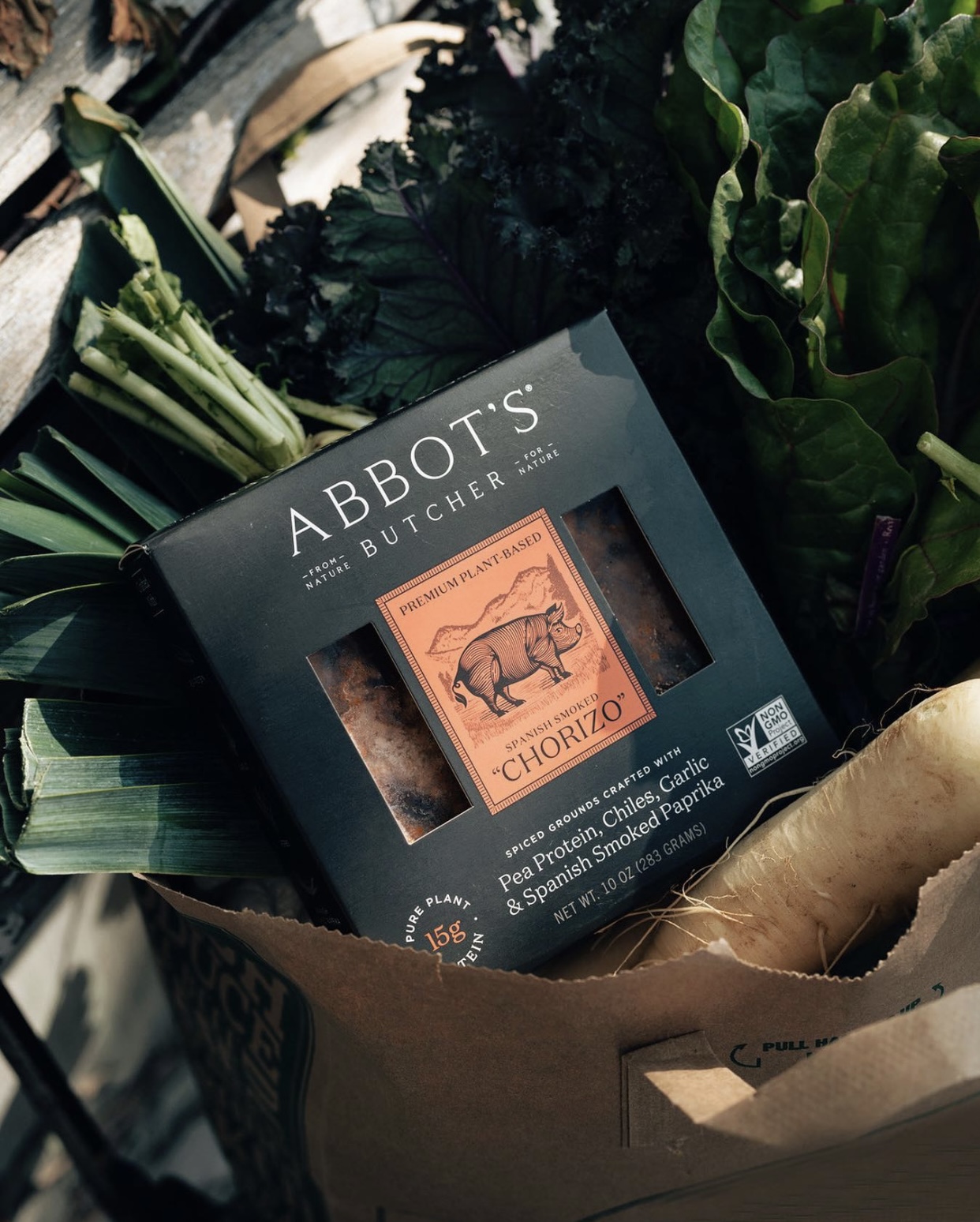 @abbotsbutcher/Instagram
9 Abbot's Butcher
Founded in 2016 by Kerry Song, a vegan and animal rights supporter who found herself disappointed with the available selection of meat alternatives, this food brand uses pea protein to make its vegan chicken, beef, and chorizo products.
Learn more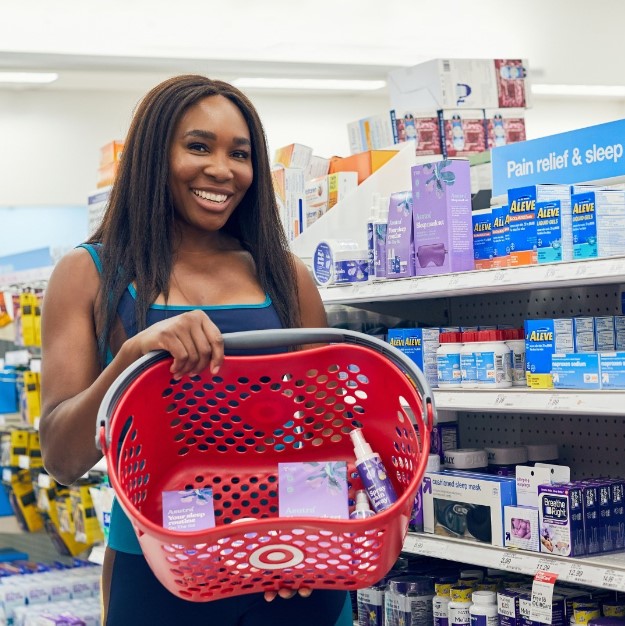 @asutra.life/Instagram
10 Asutra
Founded by Venus Williams and Stephanie Morimoto, this Black and AAPI women-owned brand is intentionally vegan and crafted from high-quality plant-based ingredients and aims to offer self-care and wellness products in an accessible price range. With an advisory committee of women registered nurses, physicians, and educators, the brand ensures it's products are well-formulated and highly beneficial for consumer's skin and bodies.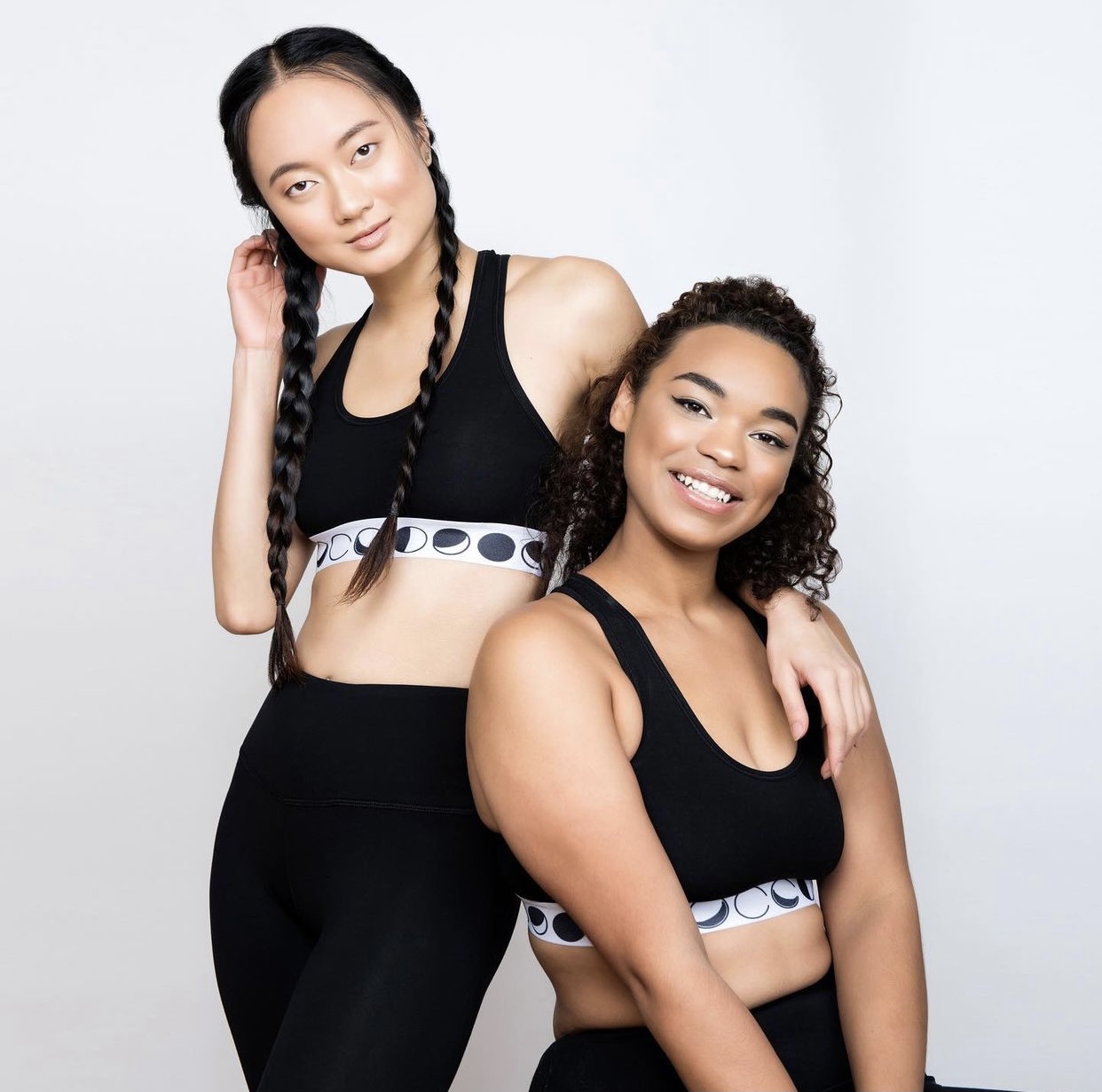 @miakodanewyork/Instagram
11 Miakoda Clothing
Fashion designer Julia Ahrens and yoga instructor Laura Ahrens teamed up to start this sustainably focused, ethically made, 100-percent vegan clothing company in 2013. With beautifully made bralettes, athleisure staples, and basics, this company takes their commitment to the environment seriously, sending all of their packages out in 100-percent recycled materials.
Learn morE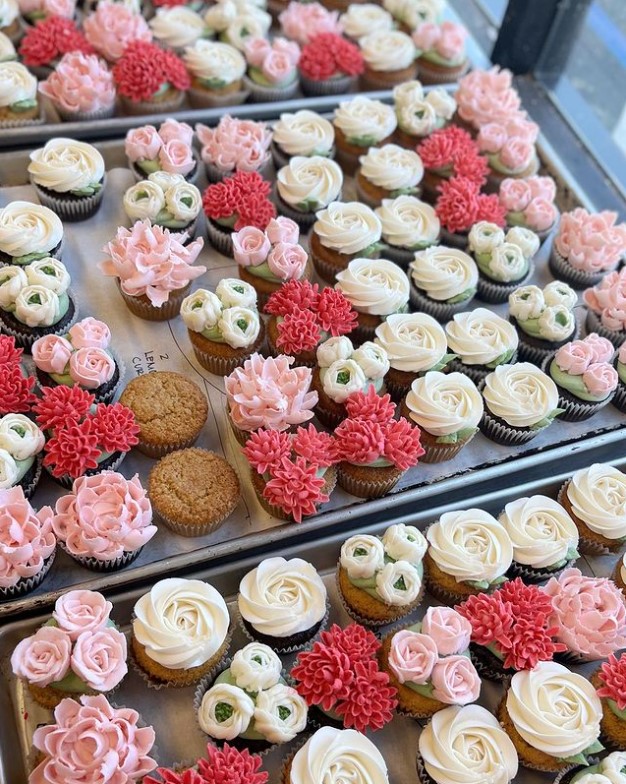 @yvonnesvegankitchen/Instagram
12 Yvonne's Vegan Kitchen
Specializing in gorgeous vegan baked goods, cheese plates, and more, this baking and catering company founded by Yvonne Ardestani ships its delicious, gluten-free, plant-based treats nationwide. We're huge fans of the chocolate-coated doughnuts and crunchy thin mint cookies!
Learn more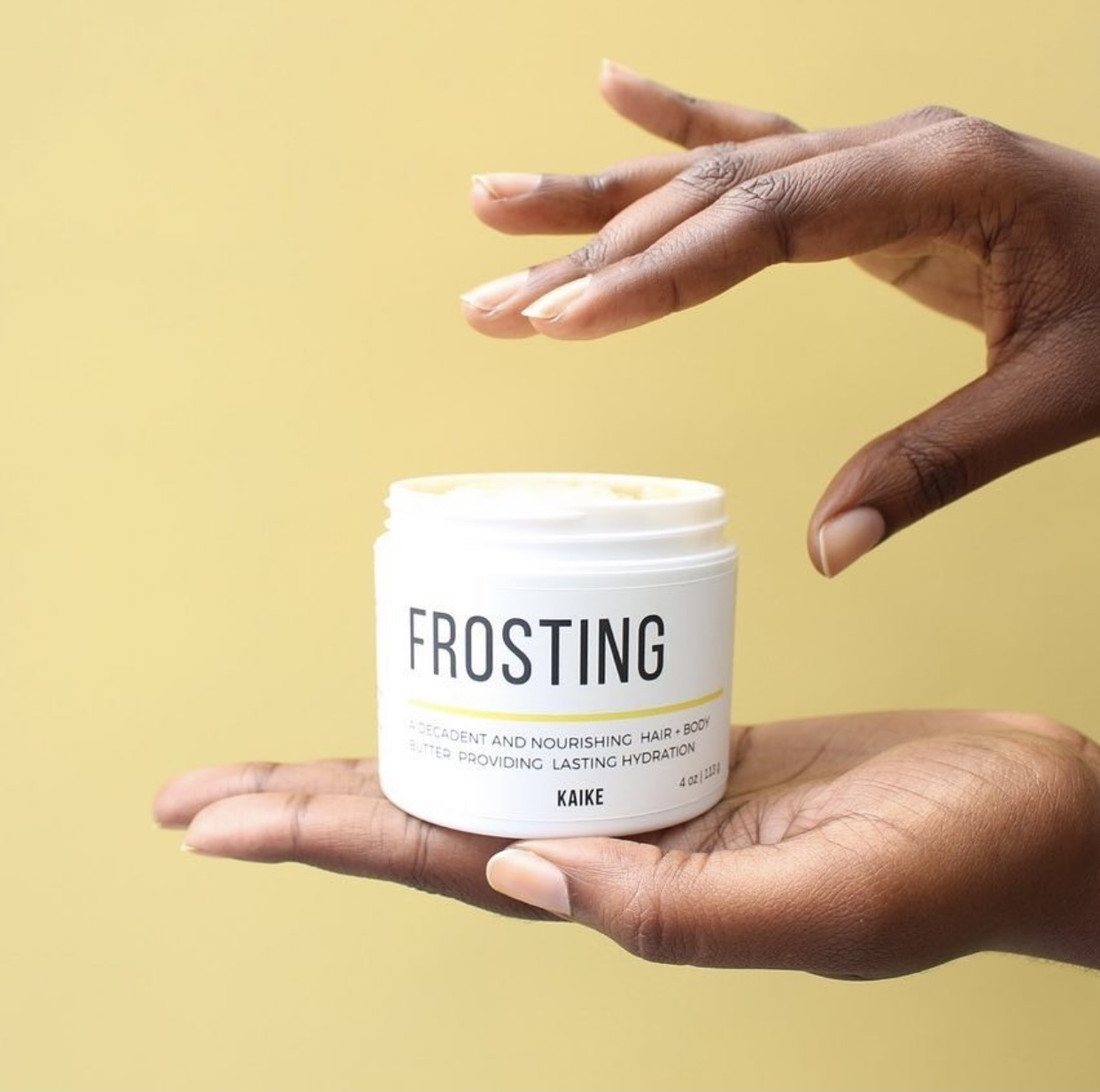 @shopkaike/Instagram
13 Kaike Skincare
Founded in 2015 by Keli Smith, this Black-owned beauty brand focuses on creating minimal and multi-purpose products to solve a variety of skincare issues specific to melinated skin. The Melt oil-based cleanser is an absolute godsend after a long day.
Learn more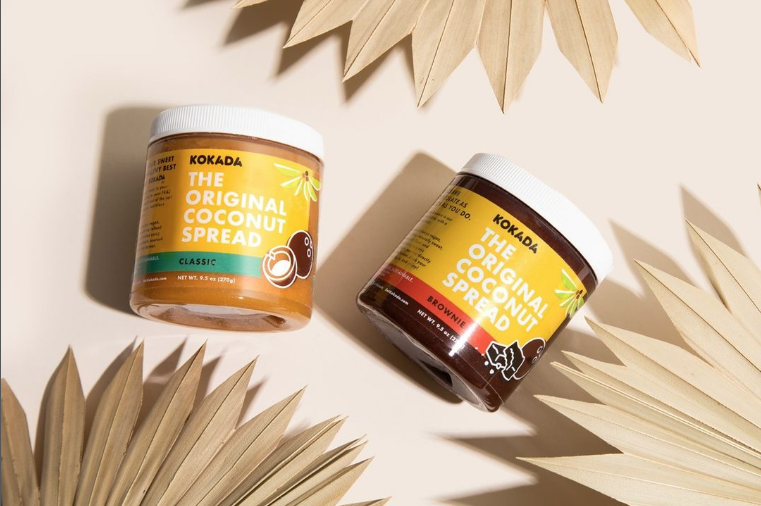 @eatkokada/Instagram
14 Kokada
This woman-owned, minority-owned company makes a delicious vegan, refined sugar-free spread from carefully sourced coconuts, and is a first of its kind product! It comes in classic and brownie variations and we are loving it in smoothies, dolloped on oatmeal, or melted and drizzled on dessert.
Learn more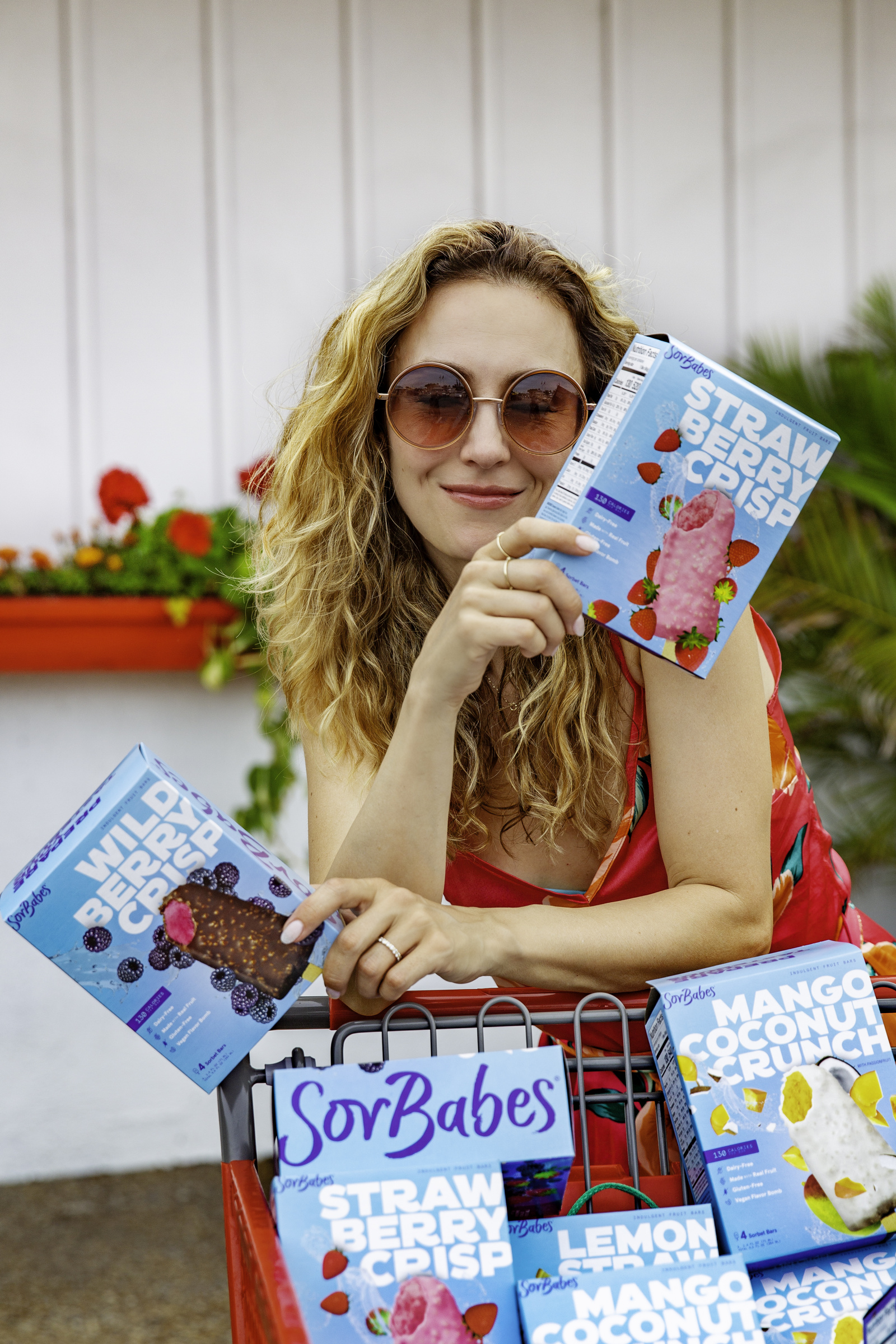 SorBabes
15 SorBabes
Moms Nicole Cardone and Deborah Gorman helm this plant-based sorbet company that had been putting its own spin on dairy-free pints for more than seven years. Now the focus has turned to dipped, crunchy sorbet bars made using whole nuts and fruits and offering a more healthful, but still indulgent twist on classic ice cream. Don't miss the Mango Coconut Crunch with a vegan white chocolaty coating! Seriously, trust us.
Learn more
16 Nomadica
Founded in 2017 by sommelier Kristin Olszewski and Emma Toshack, this vegan-friendly wine company is based in LA and works with small Californian winemakers from the North and Central Coasts to create its eco-concious, zero-sugar canned wines.
Learn morE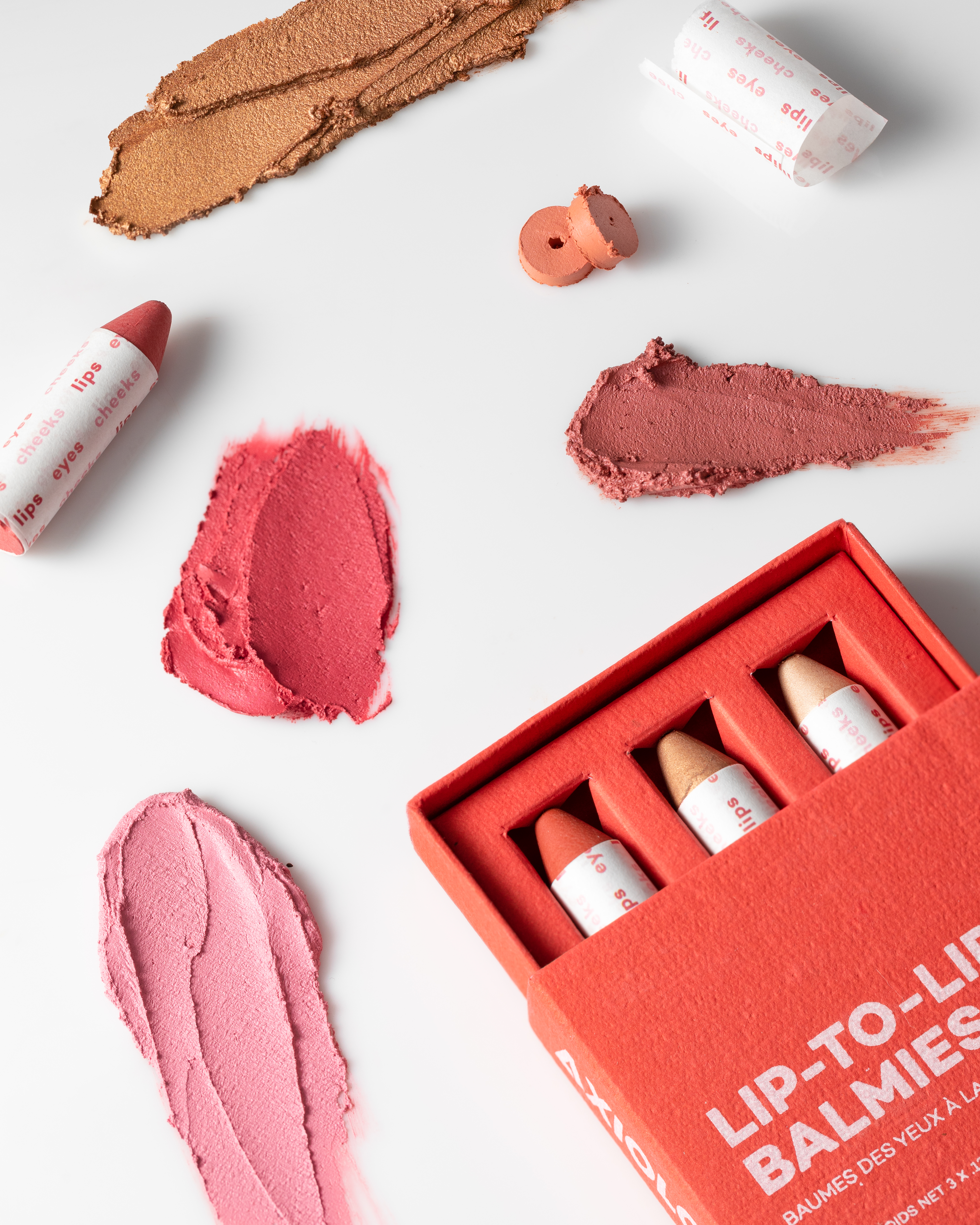 Axiology
17 Axiology
Ericka Rodriguez was on a mission to find the perfect, cruelty-free and vegan lipstick, but when she couldn't find one she liked, she created her own. That quickly grew into this all-natural lipstick and lip crayon brand that uses 10 simple plant ingredients to create gorgeous shades.
Learn more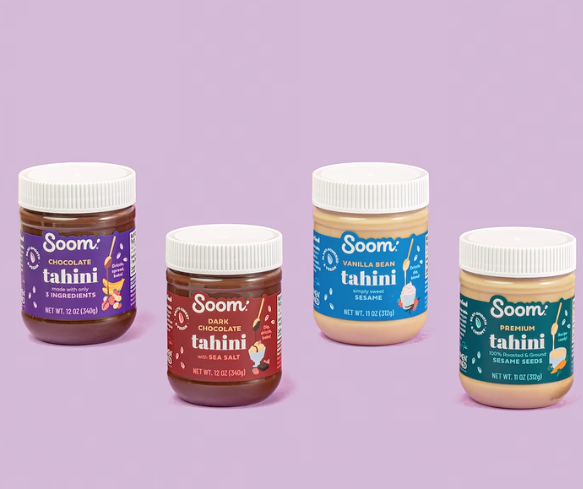 @soomfoods/Instagram
18 Soom Tahini
Owned by 3 sisters—Amy, Jackie, and Shelby—this high-quality tahini company is on a mission to bring the beauty of its Ethiopian seed products to pantries across America. And with silky smooth butters in varieties like Dark Chocolate and Vanilla Bean, these sauces are the perfect balance of sweet and bitter to add to desserts.
Learn more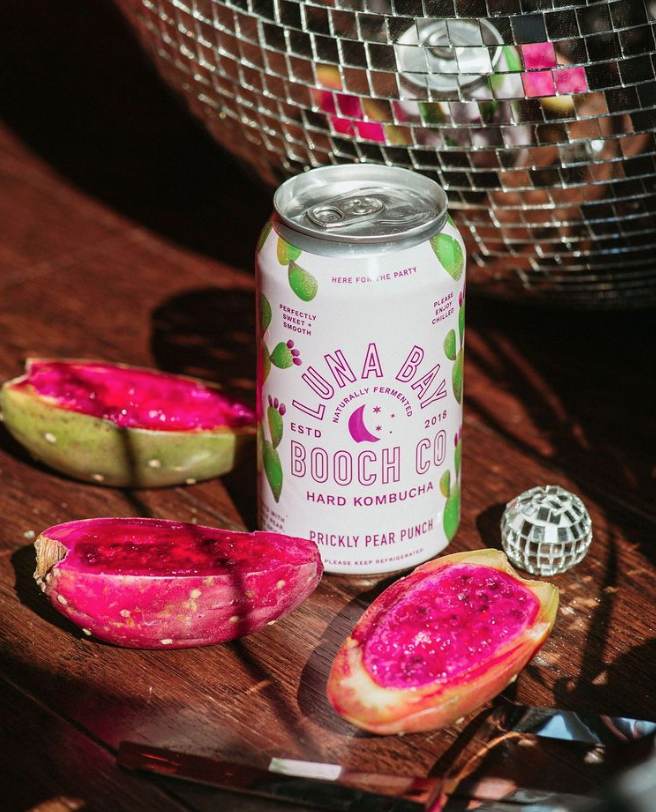 @lunabaybooch/Instagram
19Luna Bay Booch
In the male-dominated spirit industry, Luna Bay is redefining the space with high quality ingredients (the only hard kombucha brand to be brewed with Yerba Mate Tea) and an entirely female leadership team. And with flavors like Prickly Pear, Raspberry Rose, and Lychee Lime, they also offer thist-quenching refreshment year around.
Learn more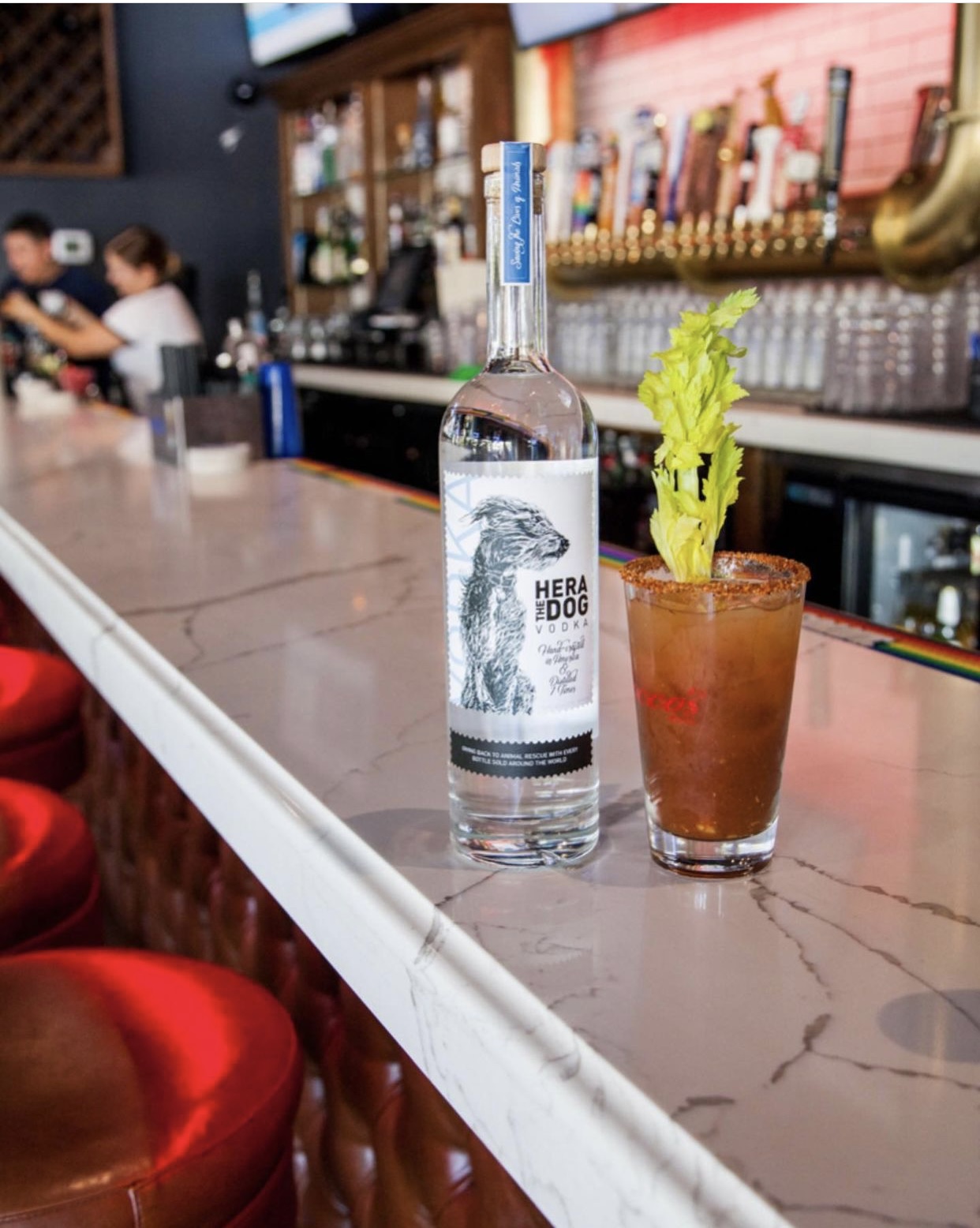 @herathedogvodka/Instagram
20 Hera the Dog Vodka
After more than 17 years in animal rescue, including running A Dog's Life Rescue in Los Angeles, Allison Lange and Julia Pennington decided to make the leap into the alcohol industry as a way to give back directly to animal rescues after seeing firsthand how difficult fundraising could be. A portion of each bottle's proceeds are donated back to causes such as funding free spay/neuter days in local communities and donating to animal rescues' spay/neuter programs.
Learn more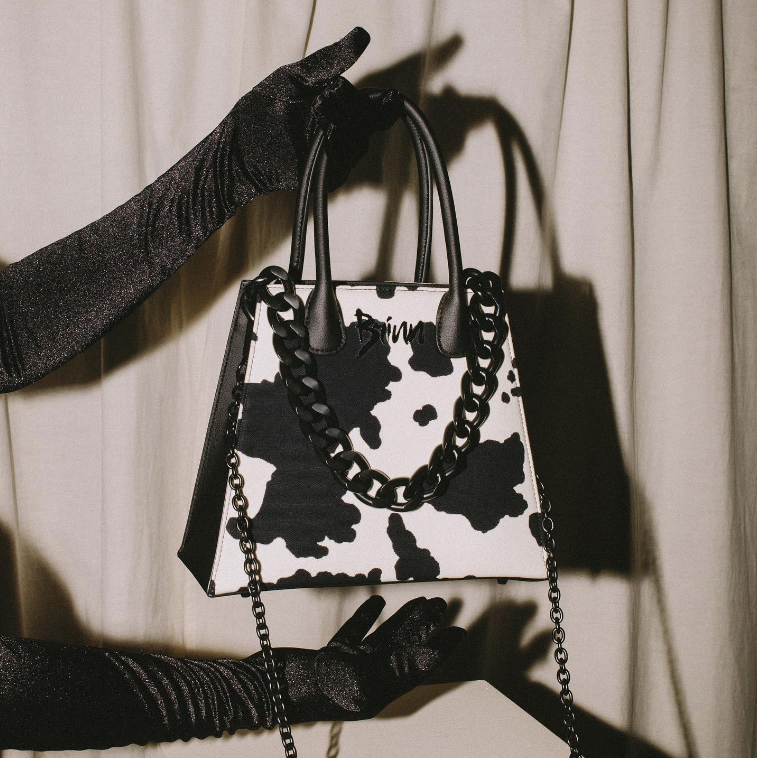 @brinn_bags/Instagram
21 Brinn Bags
Founded and designed by Ciara B Perrone, this Latina-owned chic fashion brand produces beautifully sustainable bags made from fabrics such as Desserto Cactus leather hailing from Mexico and regenerated nylon made from recycled fishing nets.
Learn more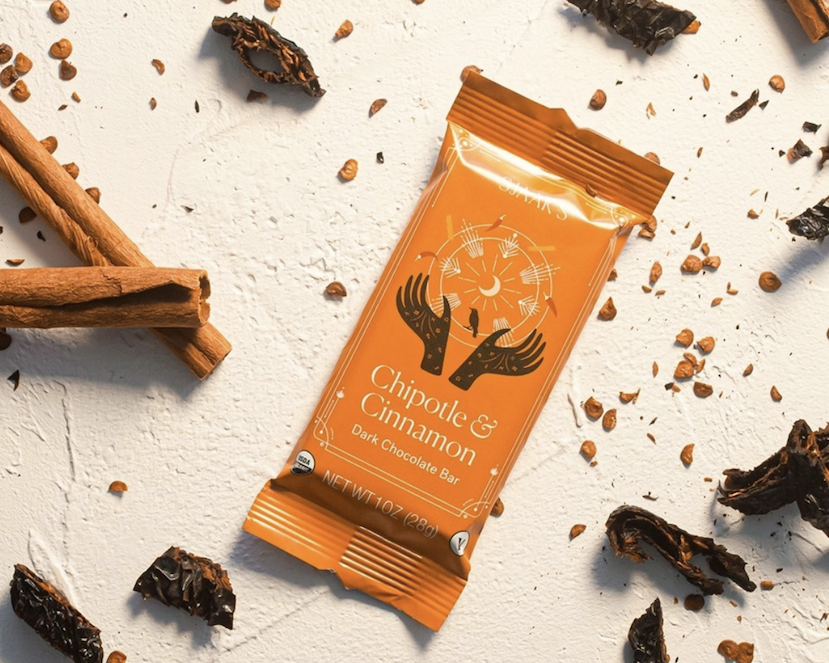 Sjaak's
22 Sjaak's Organic Chocolates
This longtime beloved vegan chocolate brand makes a plethora of holiday-themed treats, chocolate bars, peanut butter cups, and more. Started as a father-daughter project, the brand is now women-owned and a family-operated company. Its sustainable, ethically-sourced products are as tasty as they are mindfully made.
Learn more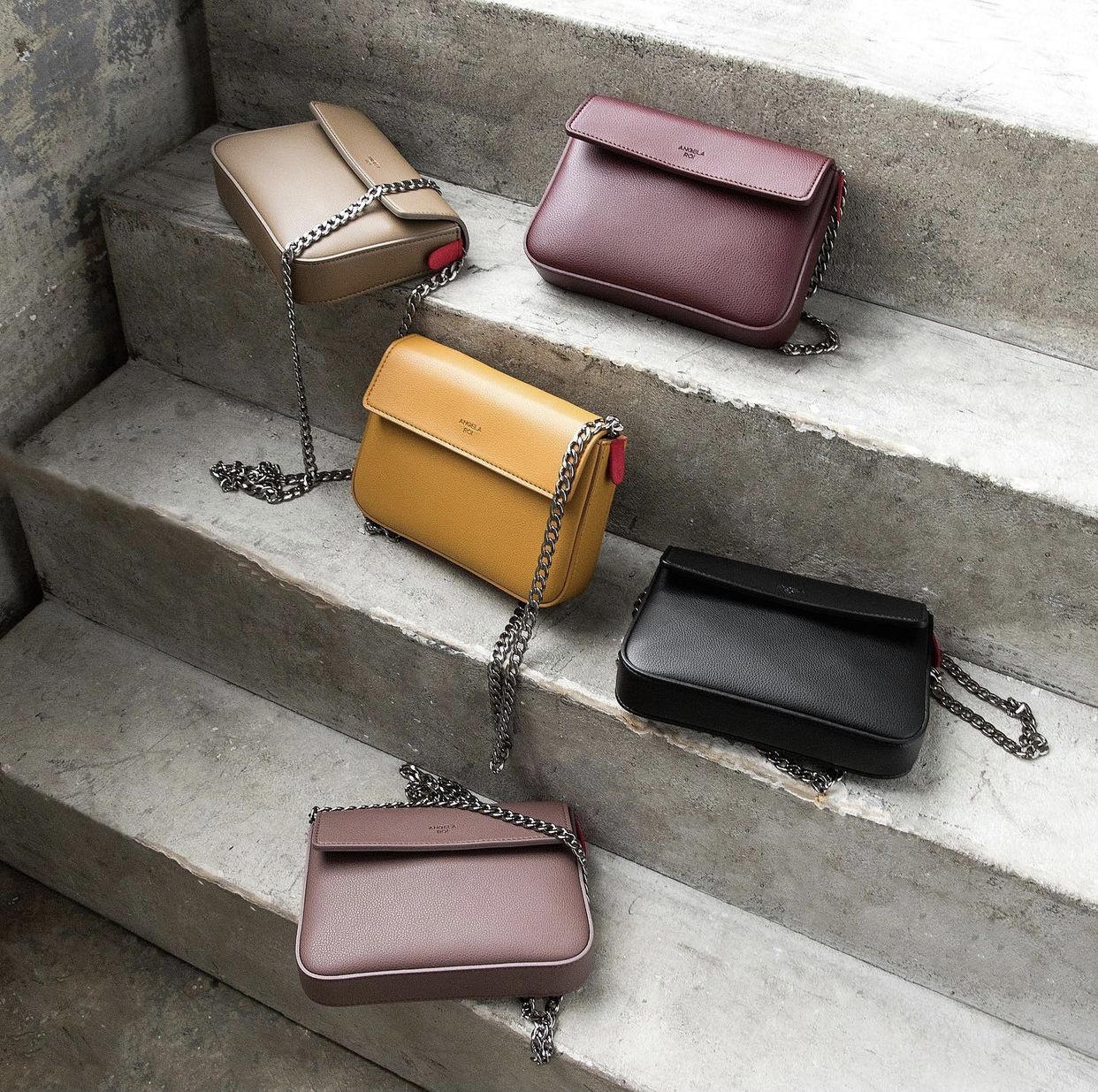 @angelaroi/Instagram
23 Angela Roi
Angela Lee's passion for fashion and philanthropy led her to co-found and become Creative Director of this ethical fashion label in 2012. Each of these chic and stylish, high-fashion purses and bags are constructed by hand 
with only the finest non-animal materials and all of their artisans earn fair wages in clean, comfortable factories, so you can feel extra good sporting one of their bags on your arm.
Learn more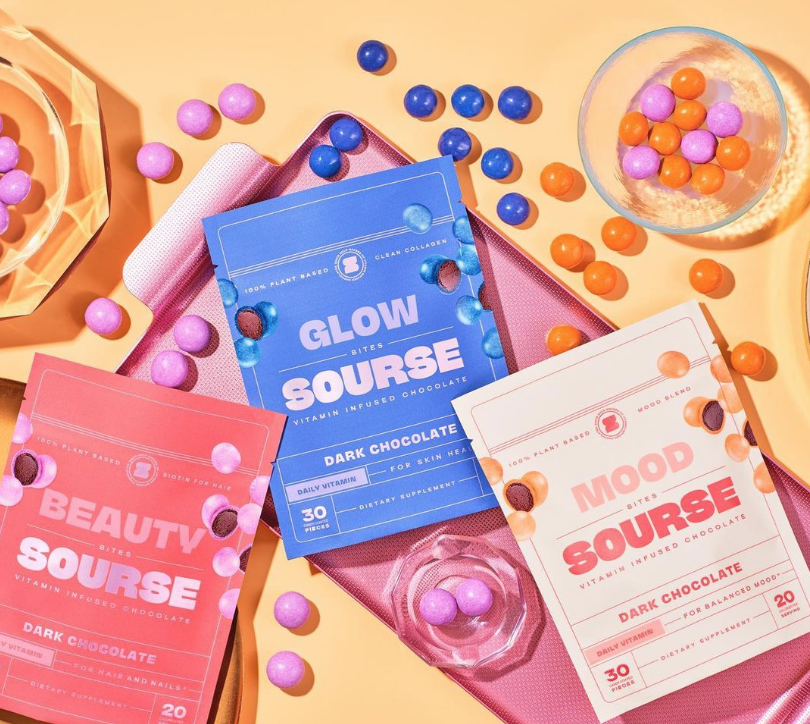 @trysourse/Instagram
24 Sourse
Co-founded by actress Sarah Hyland and founder Jenne Moore, these chocolate-coated bites are plant-based, non-GMO, ethically sourced and infused with vitamins like biotin, plant-based collagen, and more. Moore's background in several technology and renewable energy companies in San Francisco helped spark the connection between the food system and the environment and her interest in the concept of food-based supplements.
Learn more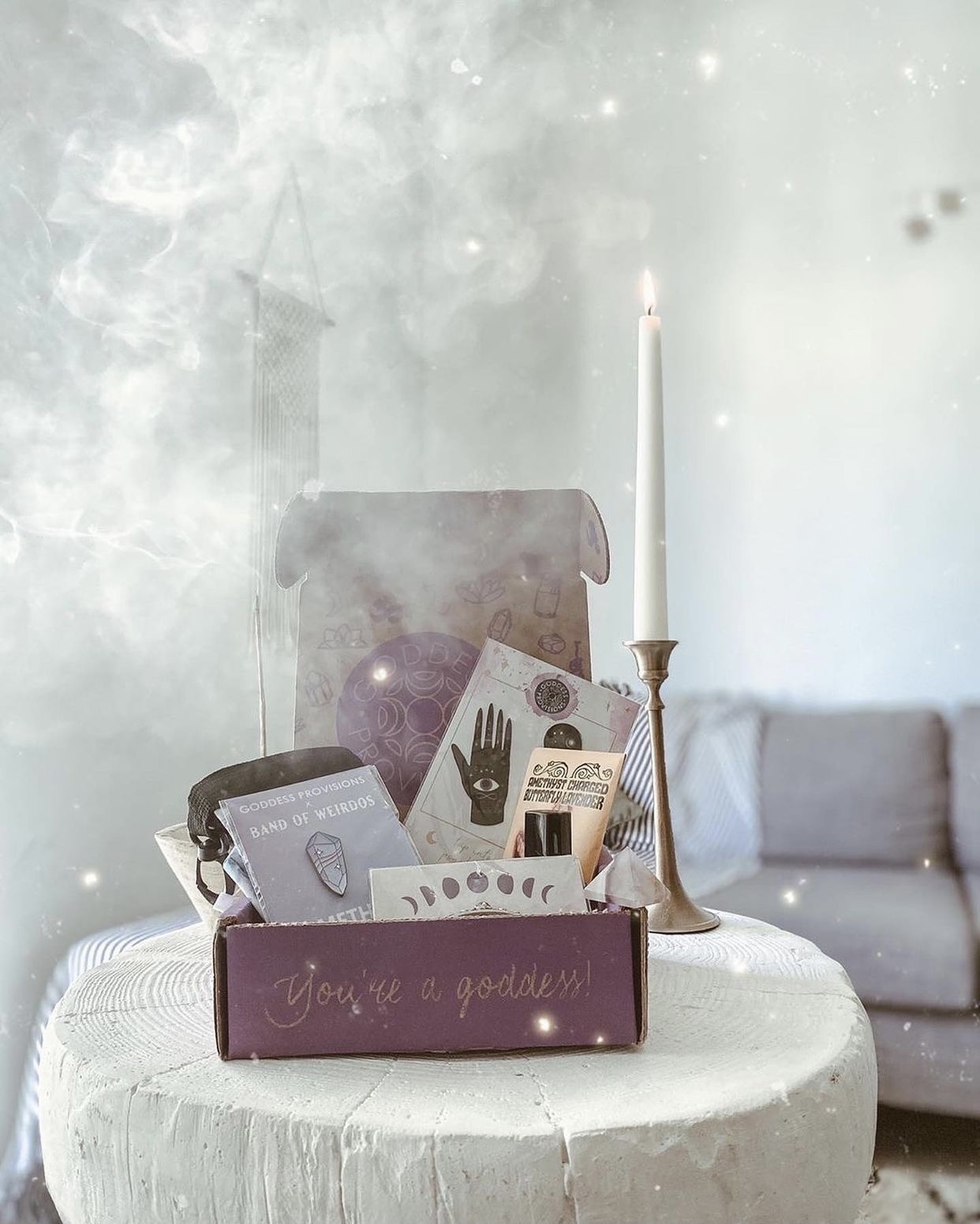 @goddessprovisions/Instagram
25 Goddess Provisions
Back in 2011, Jill Pyle co-founded Vegan Cuts (a popular snack and beauty box subscription service), and in 2015 decided to take her love of spiritual practices and make it into a cruelty-free box of its own. This monthly subscription box comes filled with an assortment of crystals, spiritual tools, soy candles, vegan chocolates, and so much more.
Learn more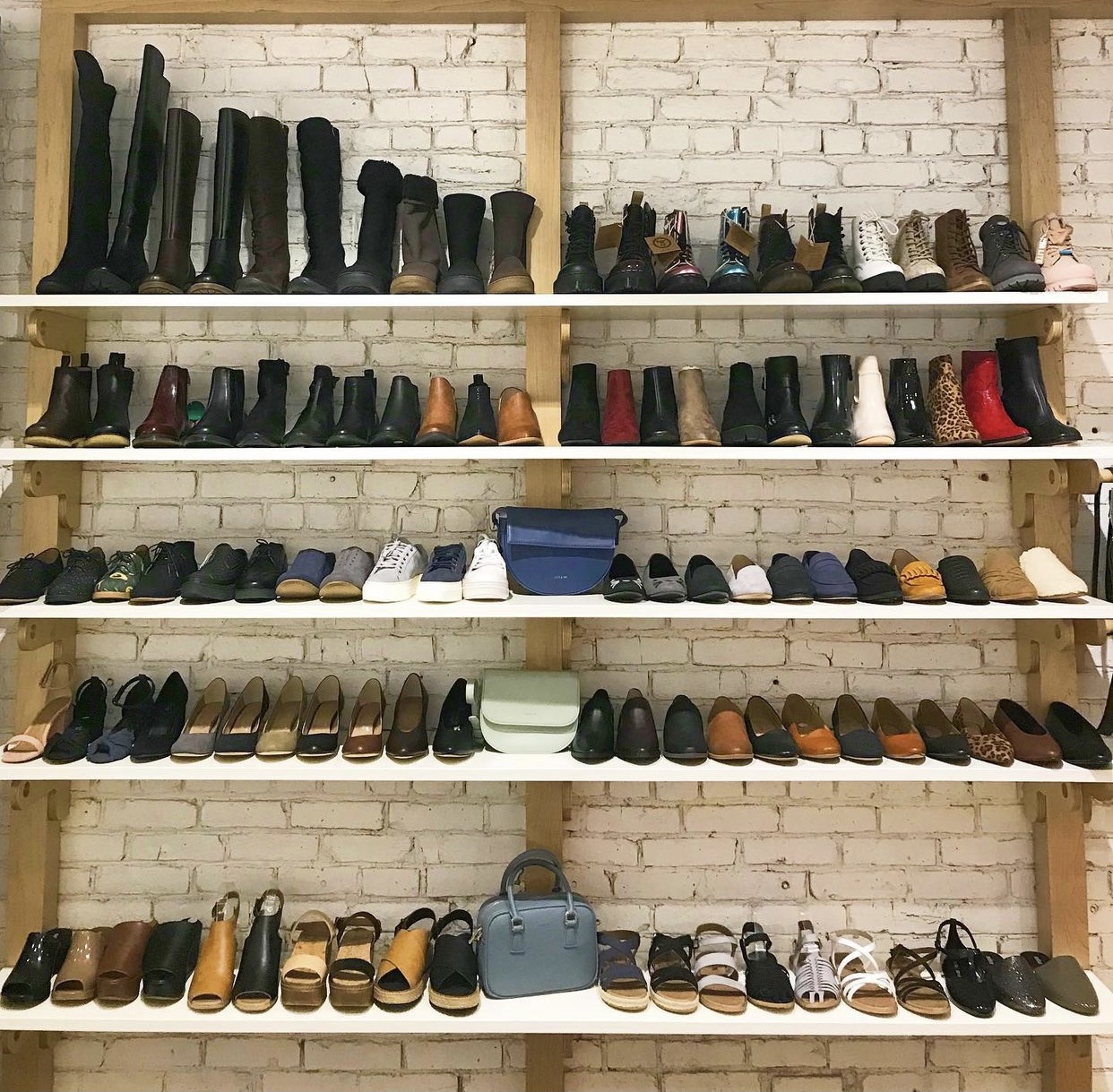 @mooshoes_nyc/Instagram
26 MooShoes
Sisters Erica and Sara Kubersky founded this retail and online vegan shoe store in New York. However, they didn't just stop at selling a wide variety of quality footwear, they also sell T-shirts, books, and accessories like wallets and bags. Plus, they even opened an all-vegan deli and market next door called Orchard Grocer.
Learn more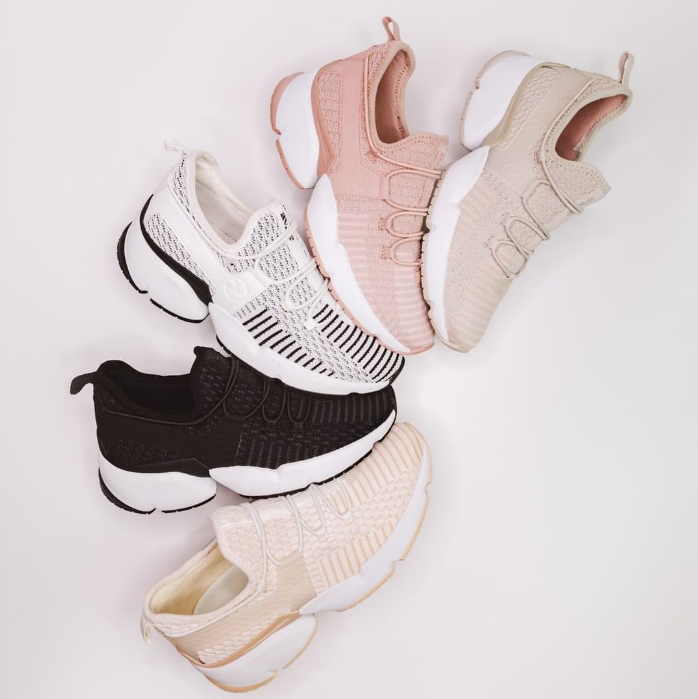 @avrelife/Instagram
27 Avre
Founded by Taiwanese-born sisters, Julie and Connie Kuo, each AVRE shoe is knitted with fibers created from recycled P.E.T plastic from 8 to 10 water bottles. The Kuo sisters developed an innovative manufacturing and design process to produce the footwear from recycled materials, giving a second life to plastic while reducing trash in our landfills, and every shoe is also 100-percent vegan.
Learn more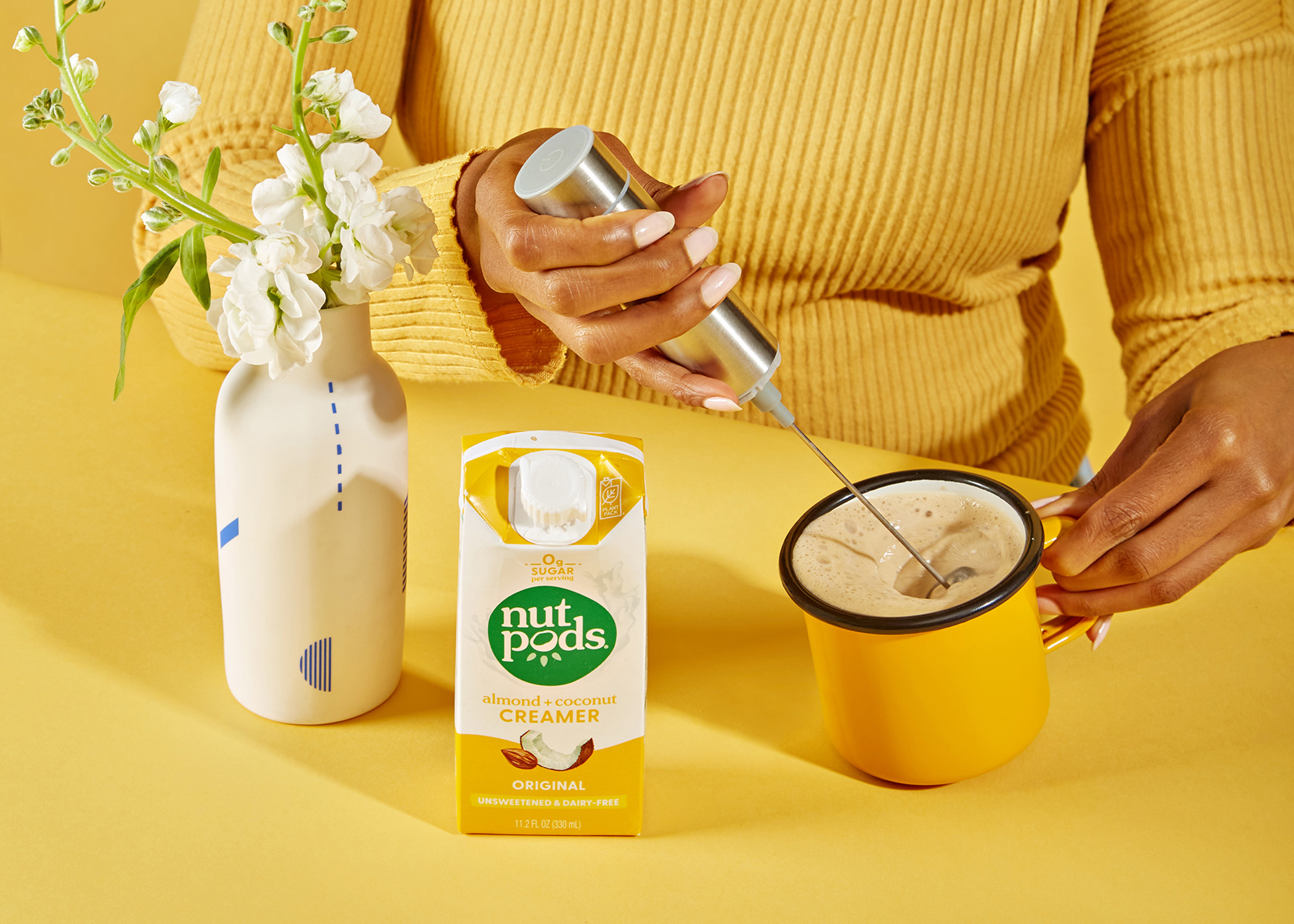 Nutpods
28 Nutpods
While on vacation, pregnant and frustrated with her dairy-free creamer options, Madeline Haydon decided to launch her own coconut and almond-based creamer company. Today the company is the number one dairy-free creamer on Amazon and is available in more than 13,000 stores across the US.
Learn More
Gimme Seaweed
29Gimme Seaweed
This popular seaweed snack brand was started by Annie Chun, who was born and raised in central Seoul and grew up eating many foods from the ocean, including seaweed that her mother would roast and serve. This inspired Gimme Seaweed, the first brand to offer USDA Certified, non-GMO, organic seaweed snacks, and now the leading seaweed snack brand in the US.
Learn more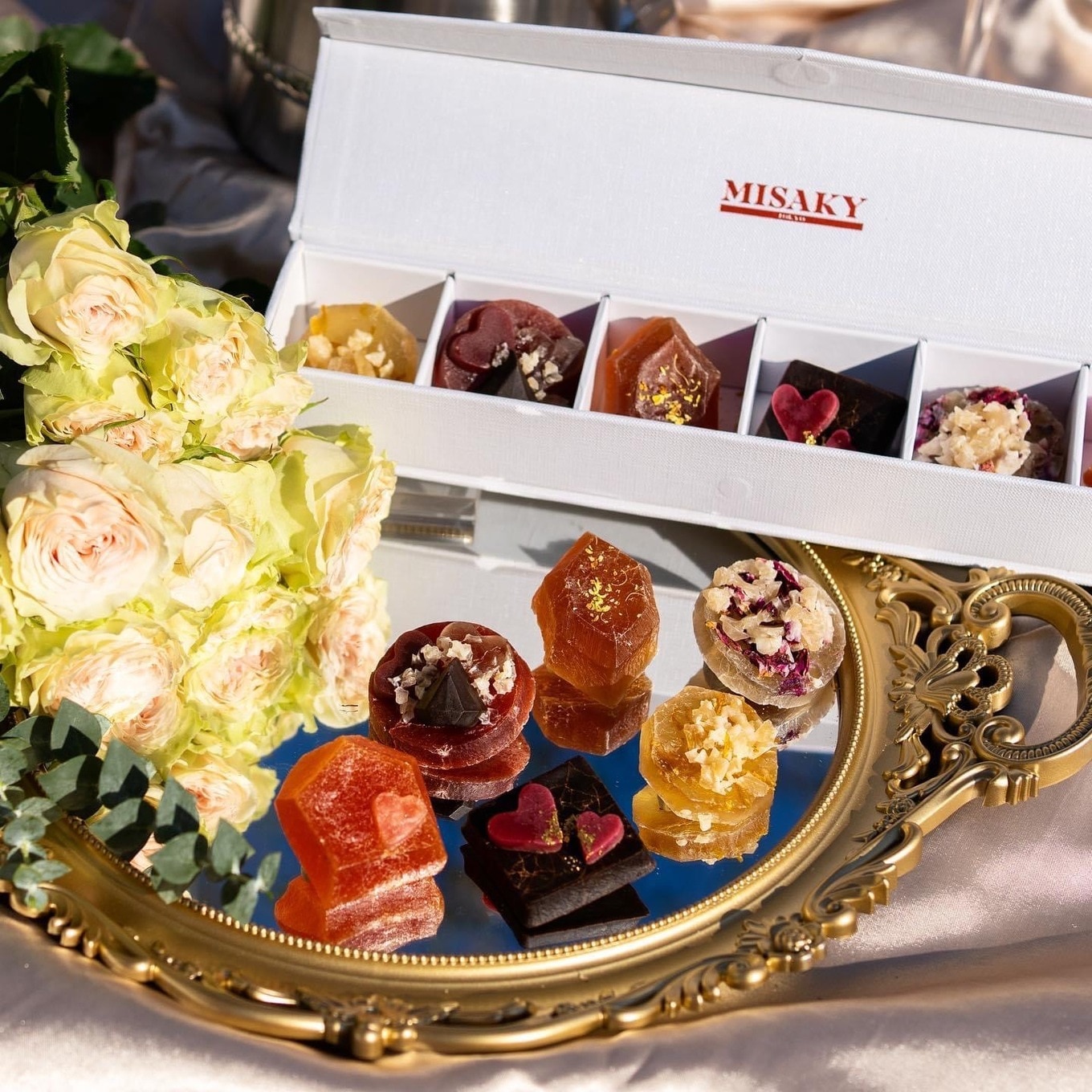 Misaky Tokyo
30 Misaky Tokyo
After a successful marketing career left her feeling unfulfilled, Alissa Miky dove headfirst into the world of confections after a close friend lamented the lack of vegan and gluten-free treats readily available in Japan, where the two lived. Now, Miky's gorgeous, seaweed-based crystal candies are turning heads and exploding taste buds.
Learn more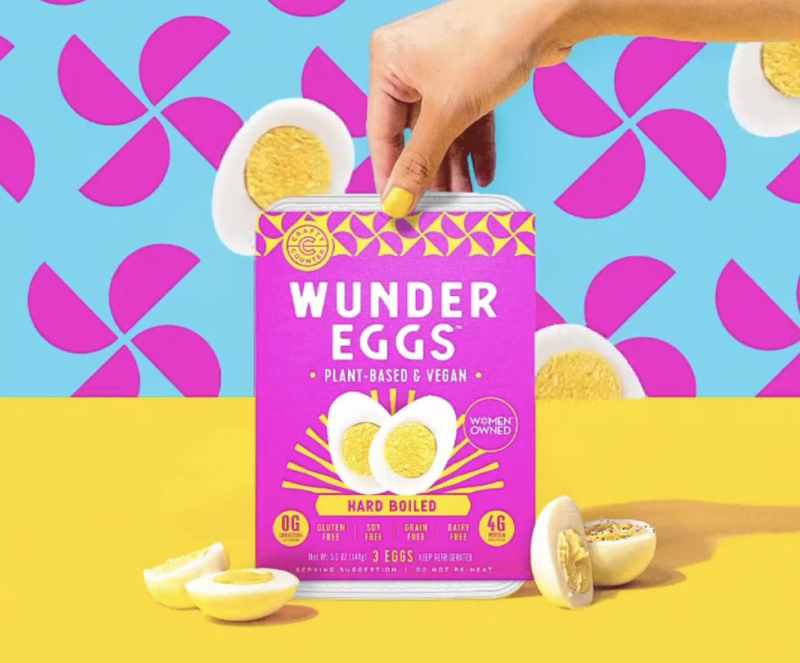 Crafty Counter
31 Crafty Counter
Founder and CEO Hema Reddy has forever changed the game of vegan eggs. After pivoting Crafty Counter to a fully vegan product line upon learning of the horrors of factory farming, Reddy was determined to create better-for-you options that benefited human health, animals, and the planet. And thus, the plant-based WunderEgg was born.
Learn more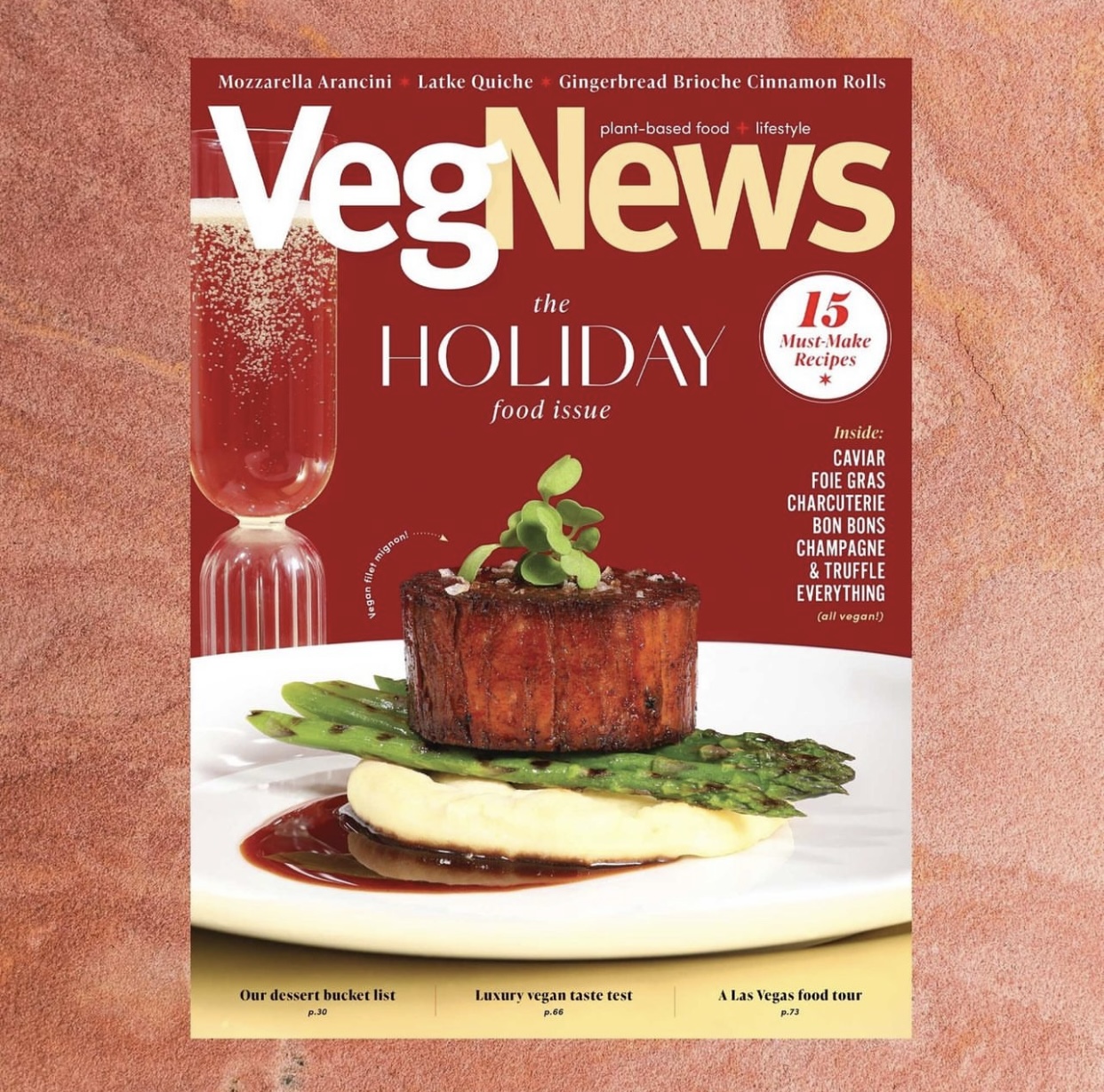 VegNews
32VegNews
VegNews is, of course, a woman-owned company started by Colleen Holland in 2000!
For more women-owned vegan businesses, read:
Here at VegNews, we live and breathe the vegan lifestyle, and only recommend products we feel make our lives amazing. Occasionally, articles may include shopping links where we might earn a small commission. In no way does this effect the editorial integrity of VegNews.