As the seasons change and unpredictable fall temperatures take hold, we need to shift our focus to our skin. Wavering temperatures can often lead to one thing: dry, flaky, irritated skin that can't be quenched no matter how much water we chug.
Don't fret just yet, there's hope at the bottom of these hydrating, vegan, and cruelty-free products. So take a night off, light some soy candles, and focus on self-care—your skin will thank you.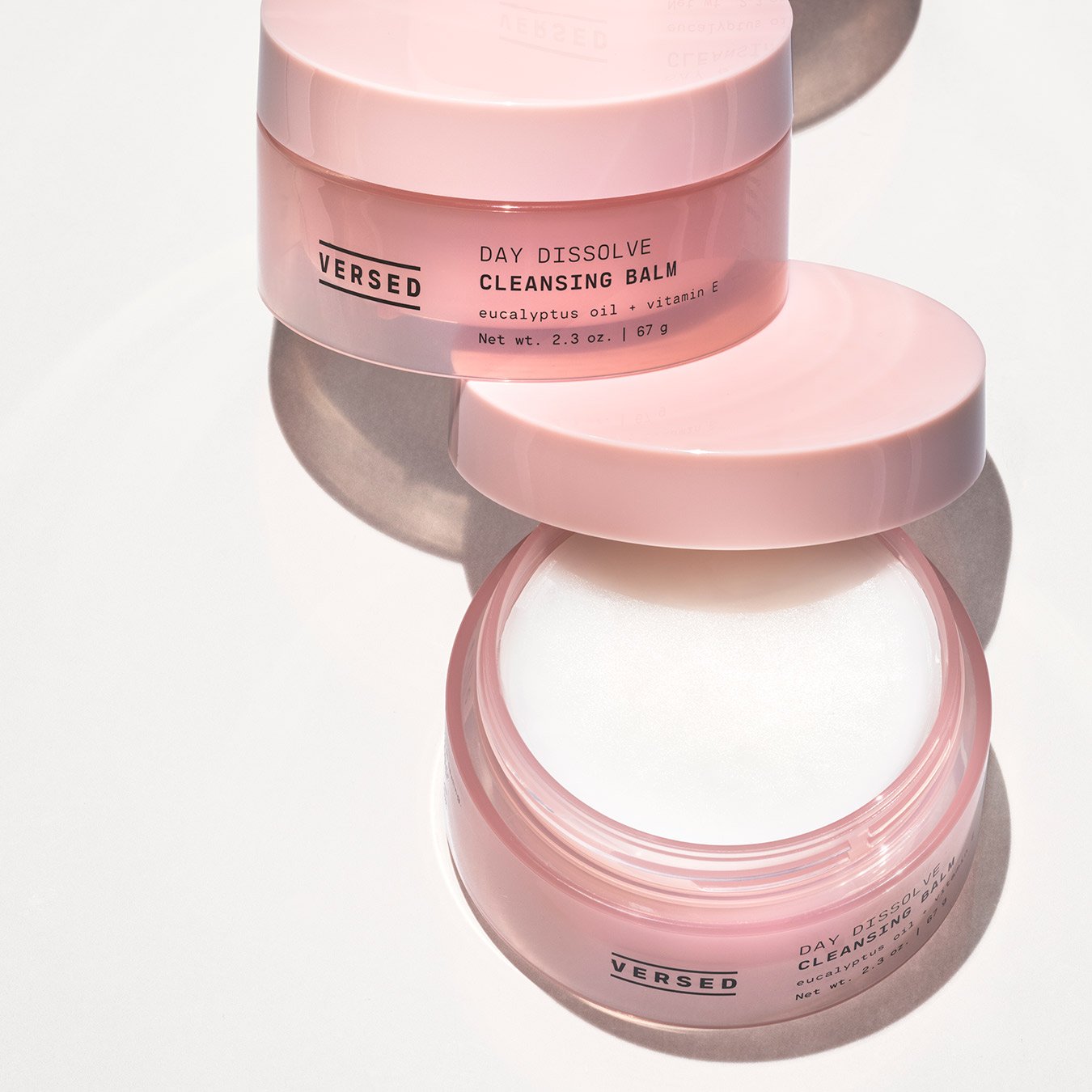 Versed
1 Versed Day Dissolve Cleansing Balm
Still using moisture-stripping, environmentally unfriendly makeup wipes? If so, we're not here to give you a lecture but to offer you an A+ replacement. This cleansing balm from vegan drugstore skincare brand Versed melts away even the most stubborn makeup without stripping your skin of moisture. Plus, antibacterial eucalyptus and soothing vitamin E work together to ensure there's no annoying leftover oily residue.
Learn more here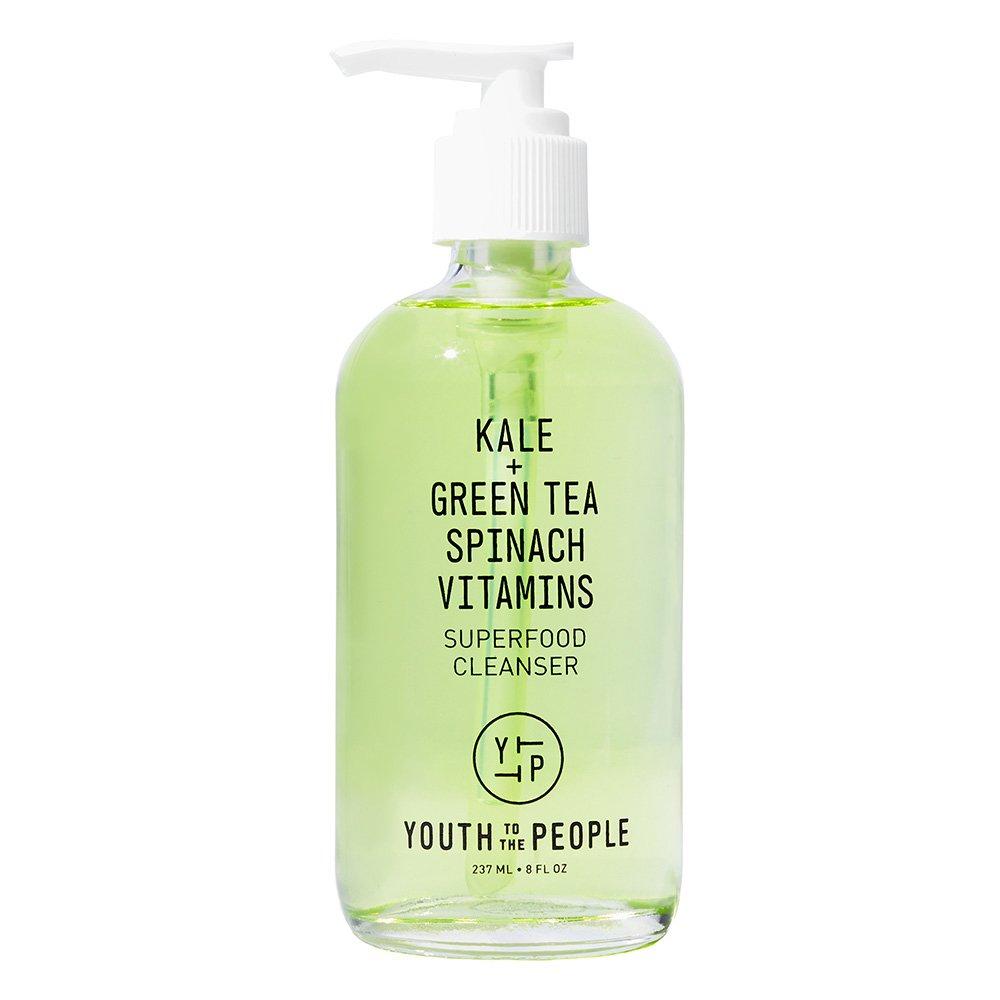 Youth to the People
2 Youth to the People Superfood Cleanser
Sensitive skin types, rejoice! This powerful yet gentle Youth to the People face wash is the essential second step in your double cleansing routine. Formulated with cold-pressed antioxidants such as kale, spinach, and green tea, this green-juice-in-a-cleanser balances pH, gives you a boost of vitamins C, E, and K, and cleanses without drying out your skin.
Learn More here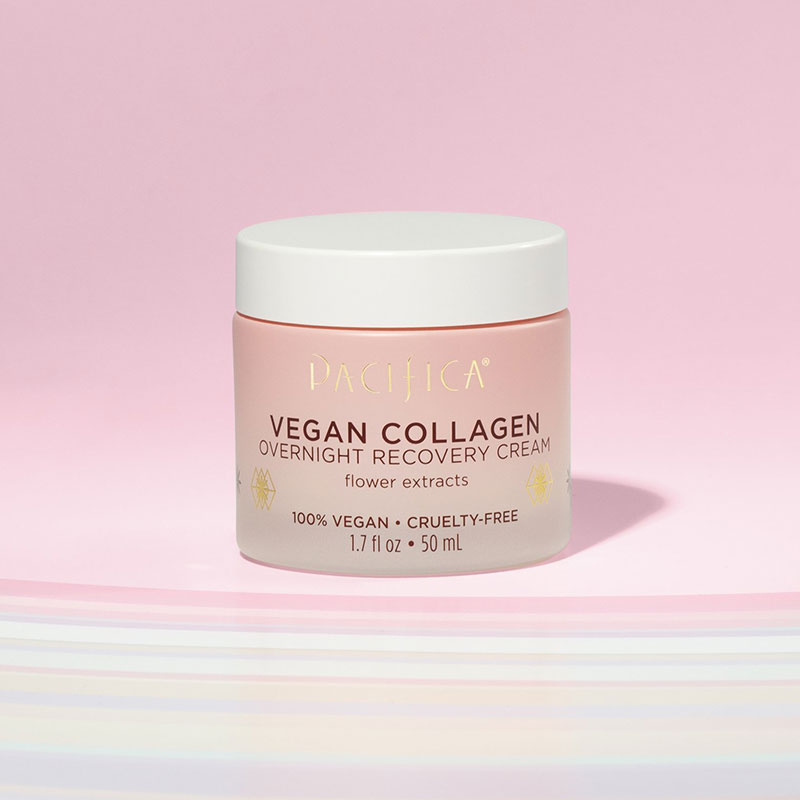 Pacifica
3&4 Pacifica Vegan Collagen Hydrating Milk Tonic and Overnight Recovery Cream
The vegan skincare pioneers at Pacifica hit the jackpot with the launch of their collagen collection. Use the milky, alcohol-free tonic with chamomile, orange flower, and jasmine to get a dewy, replenished appearance, and follow up with the overnight cream for a restorative quench while you get some much-needed beauty sleep. After all, who wouldn't want to wake up looking more radiant and youthful?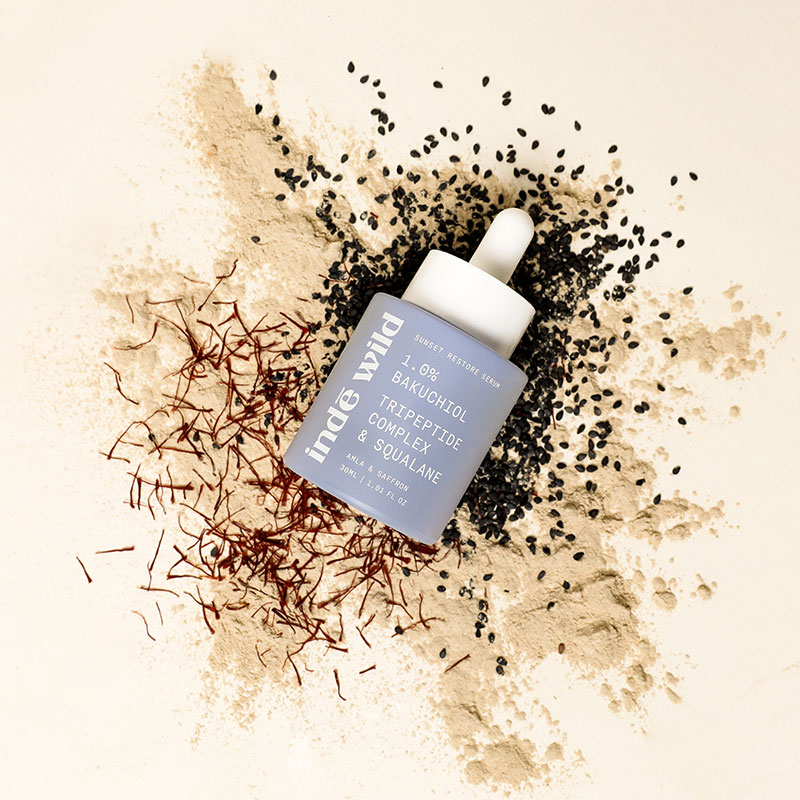 Indē Wild
5 Indē Wild Sunset Restore Serum
South Asian global influencer Diipa Khosla's new skincare line is pairing the healing power of Ayurveda with science-backed chemistry to help fight common skincare concerns. This nighttime serum with bakuchiol (a plant-based retinol alternative) and squalane (a hydrating and soothing antioxidant) works to de-stress skin without losing ever-so-important moisture.
Learn more here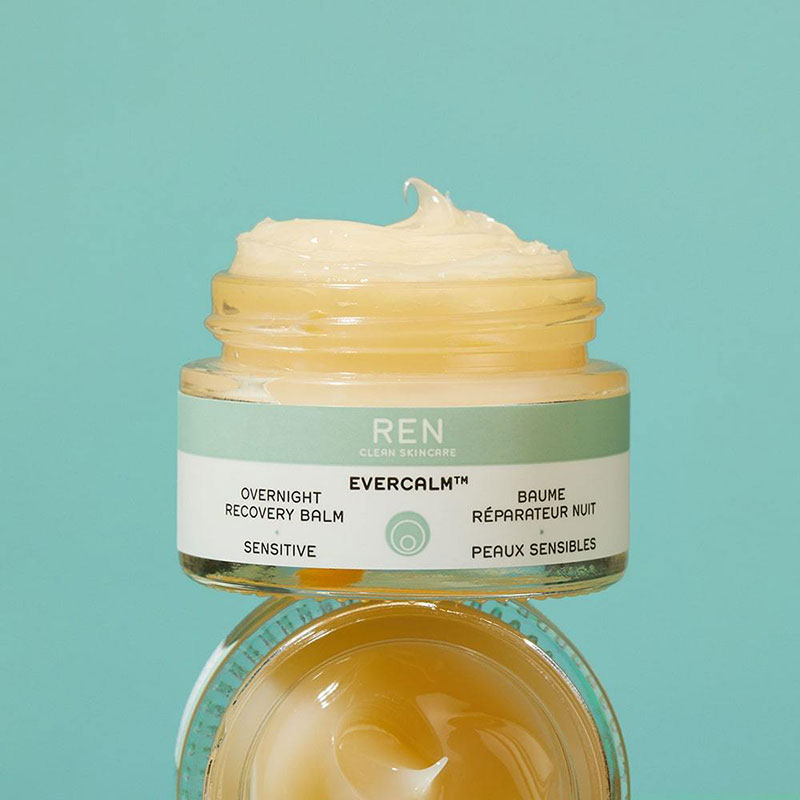 REN Clean Skincare
6 REN Clean Skincare Evercalm Overnight Recovery Balm
A little goes a long way with this replenishing recovery balm from sustainable clean skincare brand REN. Lipids from olive, almond borage, and linseed oils help form a rich texture that easily absorbs to intensely nourish and calm skin while you get some rest. And you can even use the balm on lips, elbows, and any other dry patches.
Learn more here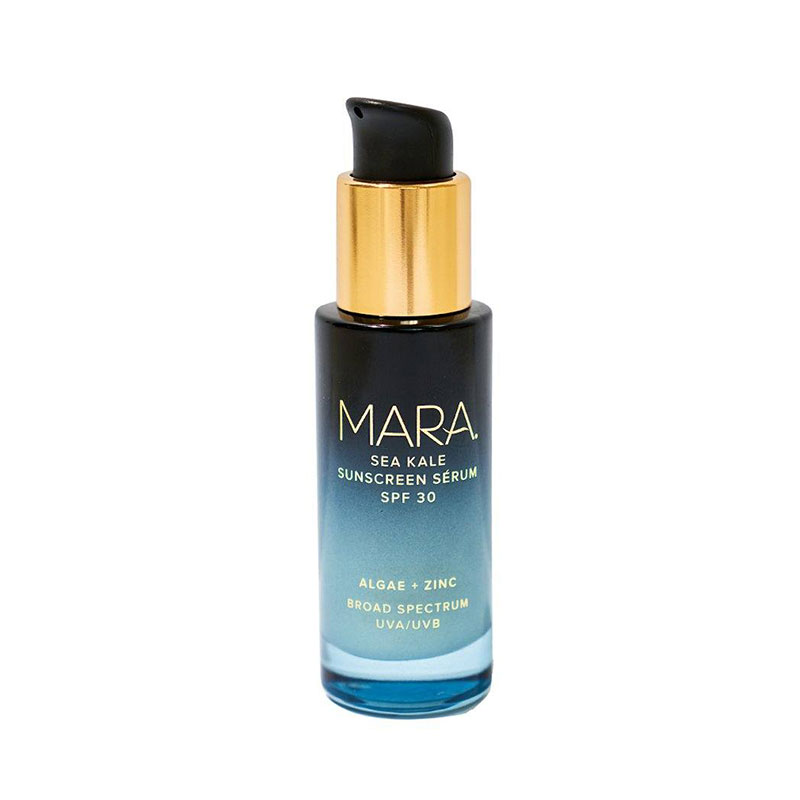 MARA
7 MARA Sea Kale Sunscreen Serum SPF 30
Ever heard of a hydrating face oil that doubles as a powerful sunscreen? Now you have thanks to algae-infused skincare brand MARA. This lightweight formula offers broad-spectrum UVA/UVB sun protection while blue sea kale, hemp seed, and moringa calms and moisturizes. Blend into skin before makeup every morning for a dewy, protected finish.
Learn more here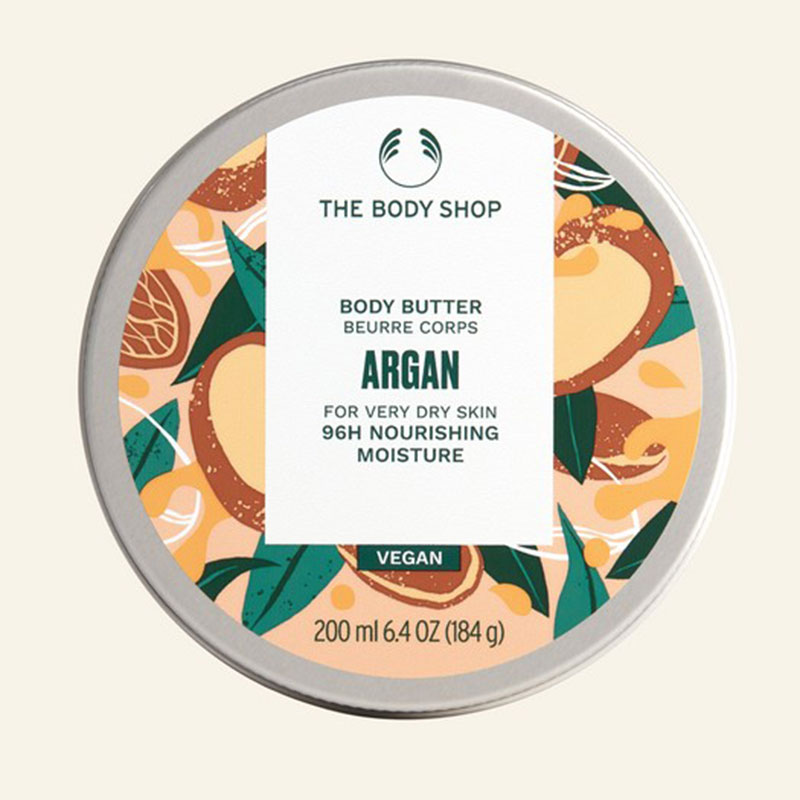 The Body Butter
8 The Body Shop Body Butter
The iconic body butter from British beauty retailer The Body Shop just got a plant-based makeover. Featuring over 11 scents ranging from Avocado to Strawberry, the newly reformulated vegan body butter contains 95-percent natural ingredients and provides 96 hours of moisture. Choose from normal to sensitive to ultra-dry to meet your skin's needs. Pro tip: lather onto skin straight out of the shower for optimal results.
Learn more here
For even more vegan skincare and beauty, read: