Day-to-day life can be stressful, there's no getting away from it. But you don't have to head out to a spa to achieve a little Zen, because you can do it at home. Here, we've compiled all of our favorite picks for at-home pamper sessions, including an infrared sauna, organic towels, and vegan skincare. What are you waiting for? It's time to take care of you.
Why relaxation is good for your health
Research suggests that most of us are all too stressed for our own good. In fact, according to the American Psychological Association (APA), more than a quarter of US adults say that most days they feel too stressed to function. For around a fifth of adults, this leads to symptoms like forgetfulness, a lack of concentration, and an inability to make decisions. But this is not only frustrating in terms of day-to-day living, it's also bad for our health.
Too much long-term stress can lead to a higher risk of a heart attack or a stroke, says APA. This is why it's important to find ways to relieve stress. Creating a vegan DIY spa oasis at home is just one idea (more on that below!), but it's important to note you can also help your brain find a little bit of calm by doing free things, like meditation, YouTube yoga tutorials, or taking regular tech-free walks outside.
The benefits of a home spa day
If the idea of a DIY home spa has caught your attention, then good news: this is going to give you plenty of benefits. Investing in some good-quality vegan skincare products, for example, is good for supporting skin health, but taking some time to unwind can also help you to destress, improve your mood, and, because of all the calming vibes, may even help you sleep better at night, too.
Everything you need to create a vegan, cruelty-free home spa oasis
Most of the products needed to create a home spa experience are already vegan (Cucumber water, check. Bathrobe, check. Calming playlist, check.), but there are a few things you need to look out for when you're curating the perfect calming collection of items. Candles, for example, can sometimes contain beeswax, which isn't vegan, and many skincare products (like scrubs and moisturizers) contain animal ingredients or are tested on animals. But don't worry, all of the picks below are 100 percent vegan, cruelty-free, and perfectly suited to creating a calming spa oasis at home.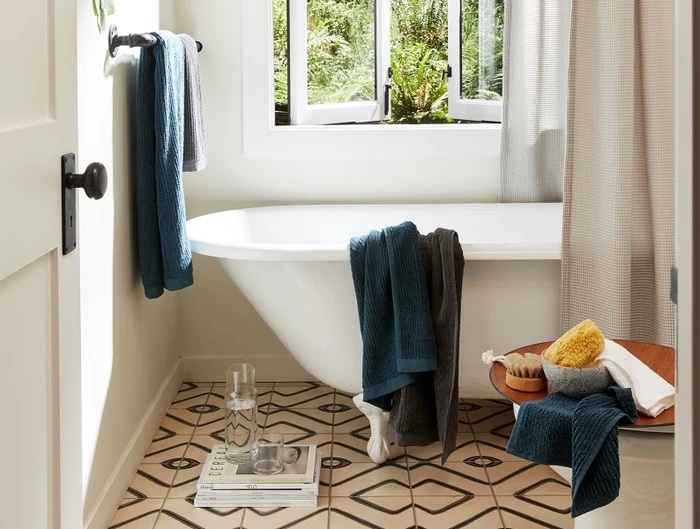 Coyuchi
1 Coyuchi Temescal Organic Towel Set
Fluffy towels are an essential part of any spa day, so make sure you stock up on Coyuchi's ultra-soft Temescal Organic Towels before your day of relaxation. Made with organic Turkish cotton, they're lightweight yet still super absorbent. Plus, with five different colors to choose from, they'll look great in your bathroom, too.
FIND IT HERE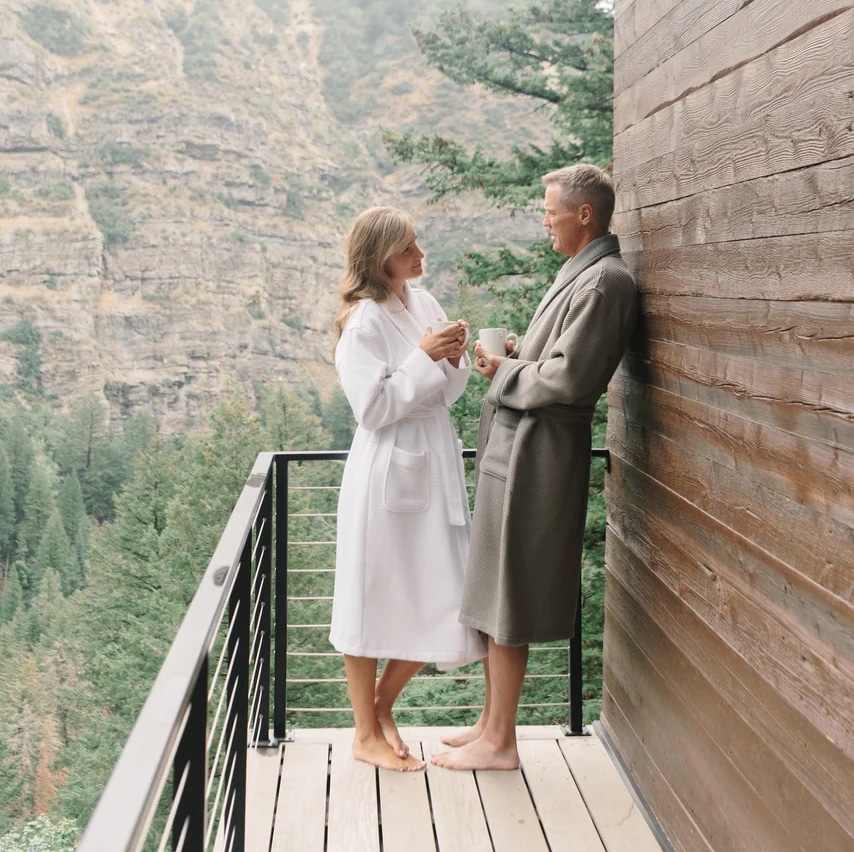 Cozy Earth
2 Cozy Earth Bamboo Waffle Bath Robe
The perfect spa robe is soft, comfortable, and absorbent, and this one by Cozy Earth ticks all of the boxes. Made with cotton and bamboo viscose, you'll feel like you're in a luxurious, top-of-the-range spa after you've put it on. Plus, it's machine washable and even comes with hidden shoulder buttons to attach the brand's matching Waffle Hair Towel.
FIND IT HERE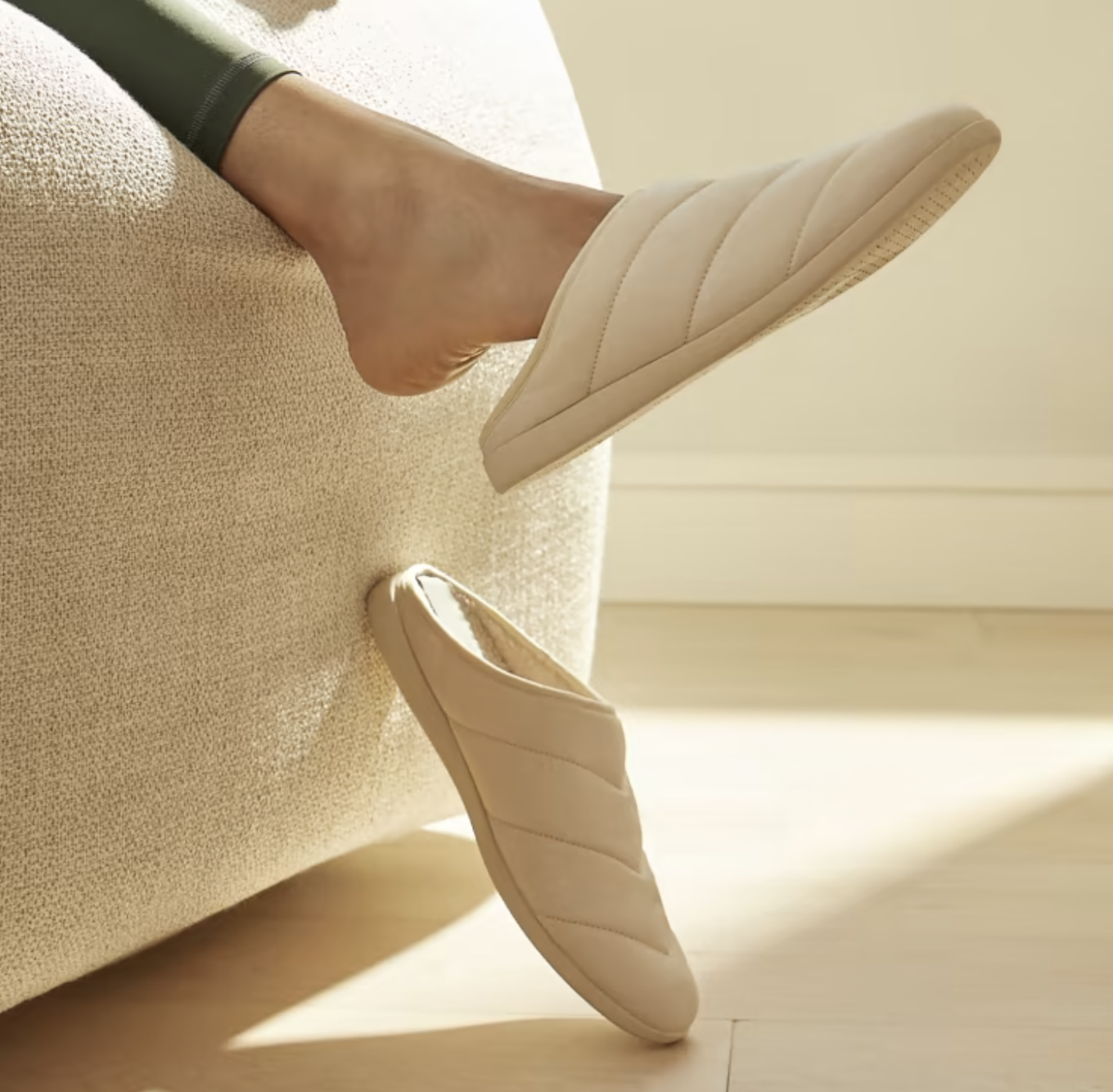 Everlane
3 Everlane ReNew Slippers
Once you've got your robe, complete the cozy, relaxed spa get-up with a set of slippers. This soft, quilted pair is a sustainable choice, too, because they're made with mostly recycled materials, like nylon and polyester. According to the brand, "They're like a duvet for your feet."
FIND IT HERE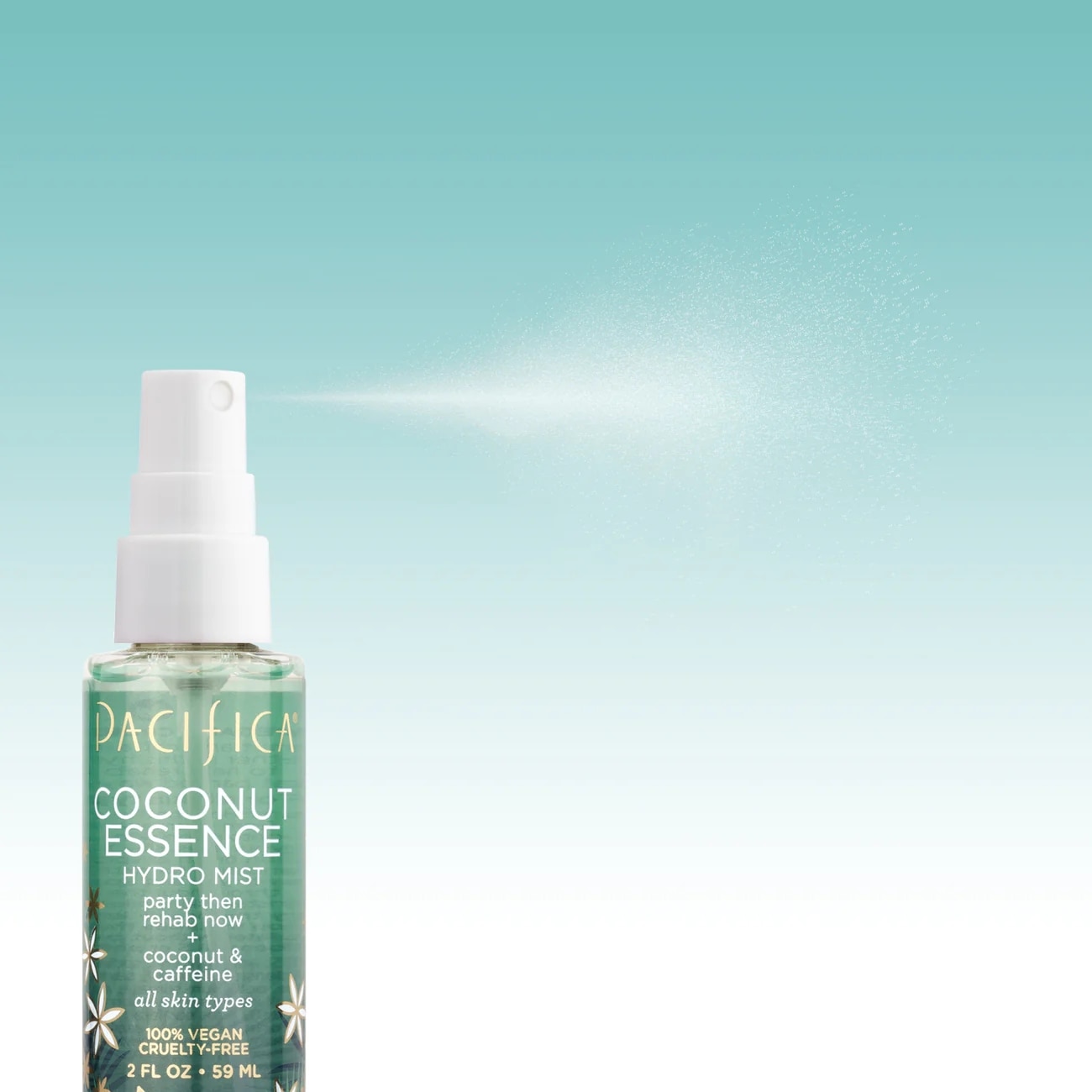 Pacifica
4 Pacifica Coconut Essence Face Mist
A face mist is a cooling way to take care of your skin. Infused with coconut water, this formula from Pacifica is light, hydrating and will leave your skin looking dewy and refreshed. For an extra cooling experience, keep your face mist in the fridge until you're ready to use it!
FIND IT HERE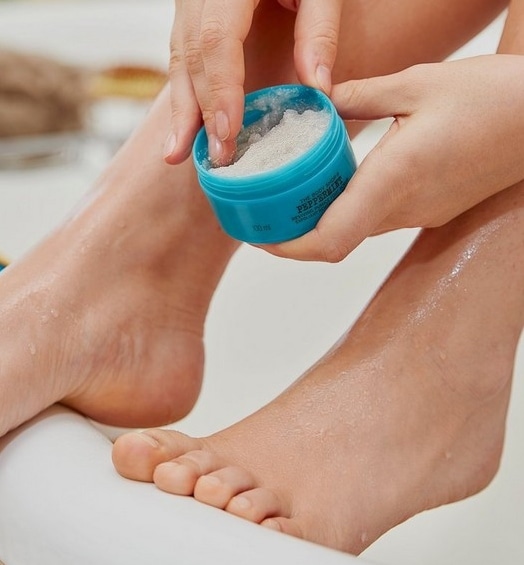 The Body Shop
5 The Body Shop Peppermint Pumice Foot Scrub
Our feet go through a lot each day, so it's important to give them a little TLC every once in a while. This exfoliating scrub from The Body Shop will help to buff away any patches of hard or dry skin, leaving you with soft, nourished feet after use. Plus, thanks to the peppermint, it smells delicious, too.
FIND IT HERE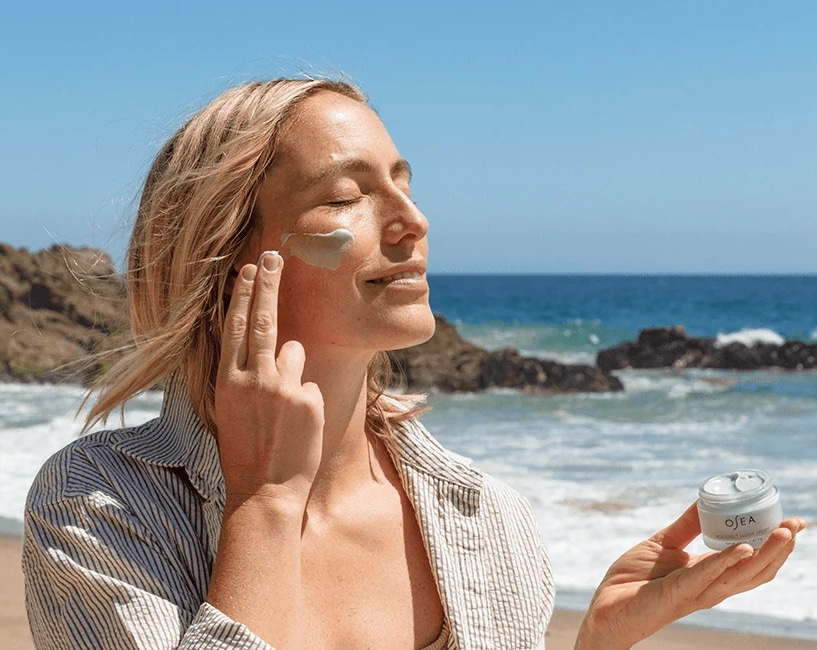 Osea
6 Osea Seabiotic Water Cream
If there's one thing our skin absolutely loves, it's hydration. And this Seabiotic Water Cream from Osea is an essential in our skincare routines. According to the brand, the nutrient-rich formula will also leave your skin feeling super soft and smooth. Plus, the simple act of taking the time to massage it into your face is relaxing and beneficial, too.
FIND IT HERE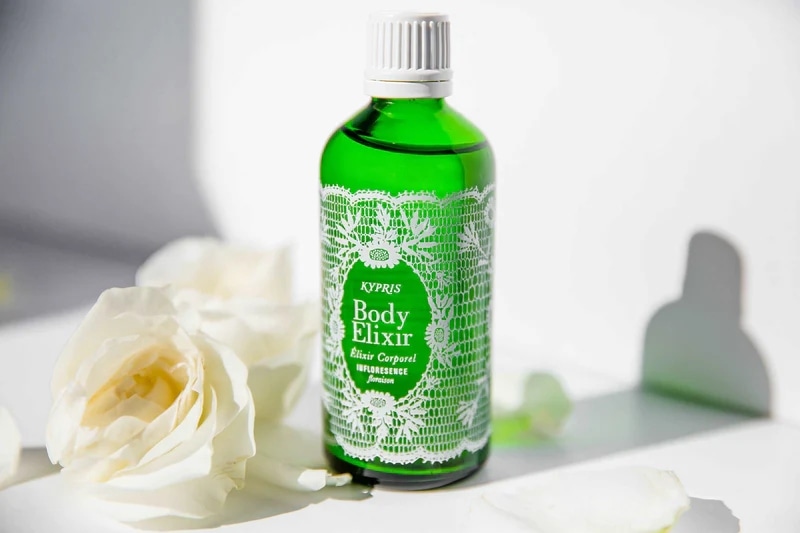 Kypris
7 Kypris Body Elixir Inflorescence
Sure, heading out to the spa for a massage is a relaxing, indulgent experience. But you can also treat yourself to an equally restorative massage at home, using this Body Elixir from Kypris. It contains several different nutrient-rich, skin-nourishing oils, including neroli, sweet orange, tamanu, and prickly pear, which is organic and wild-crafted in Arizona.
FIND IT HERE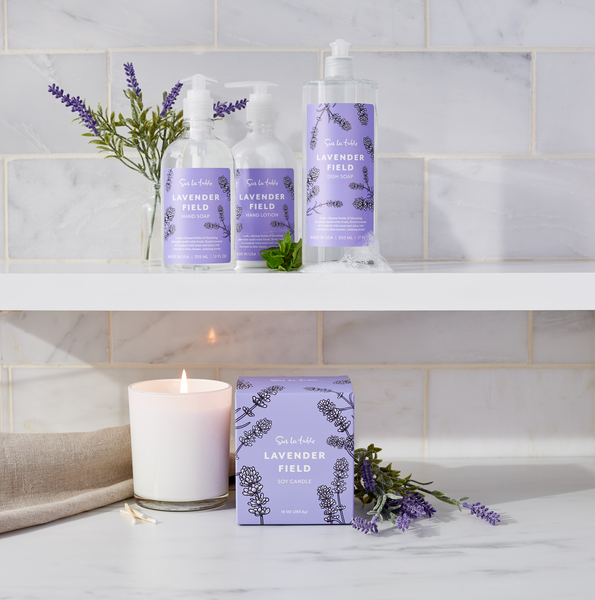 Sur La Table
8 Sur La Table Lavender Field Candle
Lavender is known for its ability to relax and calm our minds, so it's the perfect scent to fill your home with while you're treating yourself to a DIY spa day. This Field Candle from Sur La Table is made with soy wax, will burn for roughly 40 hours, and gives middle notes of rosemary, as well as base notes of cedarwood and vetiver.
FIND IT HERE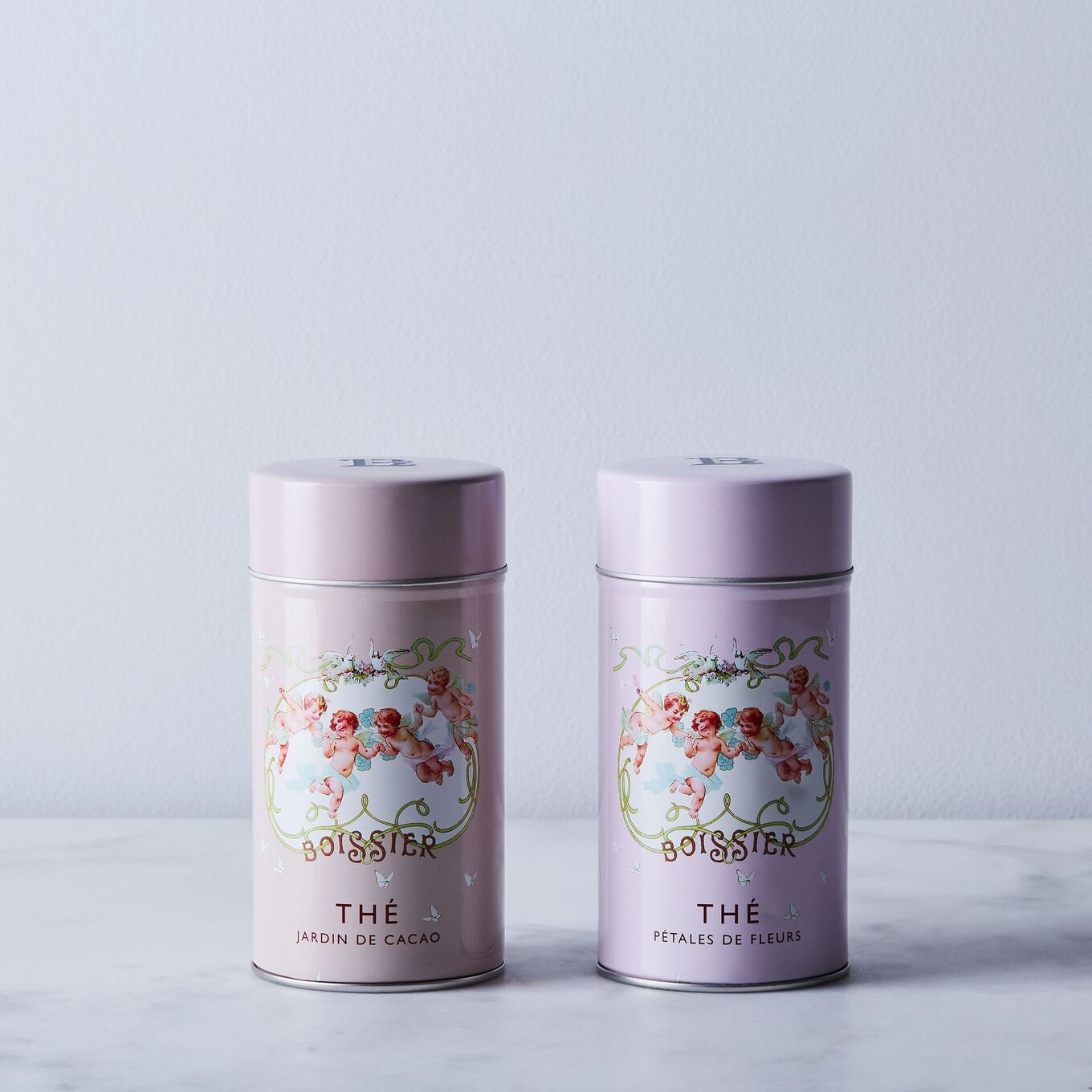 Maison Boissier
9Maison Boissier Parisian Loose Leaf Tea
Spa days aren't just about pampering the outside of our body, but they're also about taking care of our insides, too. This loose-leaf tea set from Maison Boissier will do just that. It comes with one pot of green tea and one pot of black tea, both of which are good sources of antioxidants. Plus, the containers are pretty to look at, too.
FIND IT HERE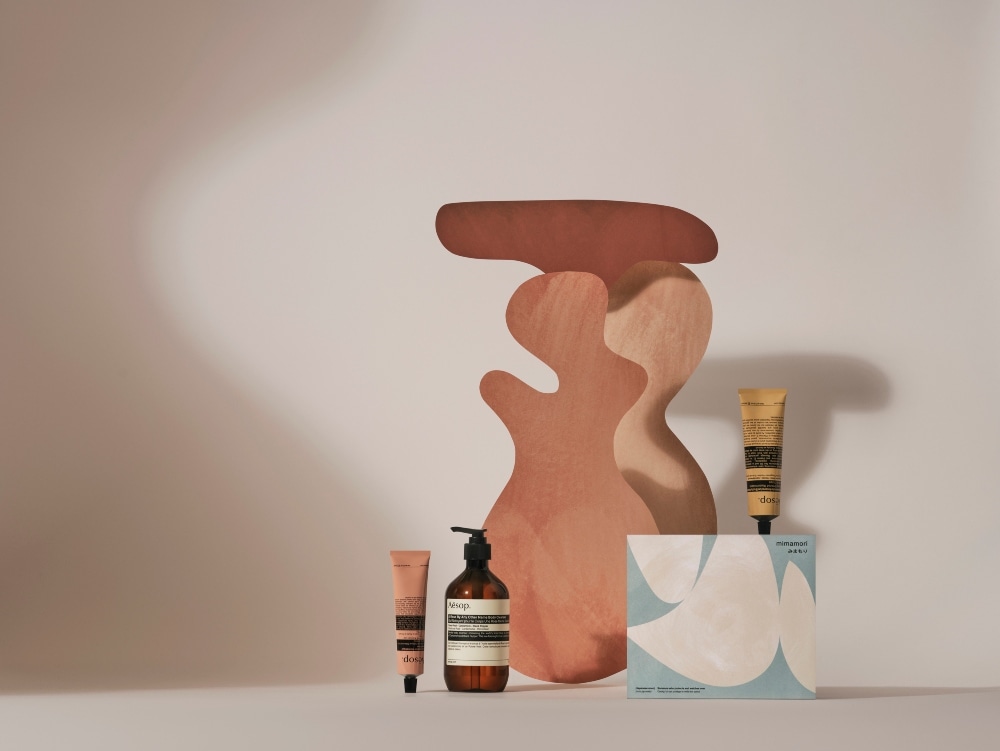 Aesop
10 Aesop Mimamori Body & Hand Care Kit
Gift yourself this body and hand care kit from Aesop, which comes complete with an "aromatic" body cleanser, a moisturizing body balm, and a nourishing hand balm. The formulas are gentle yet effective and will leave you feeling fresh, cleansed, and thoroughly pampered after use.
FIND IT HERE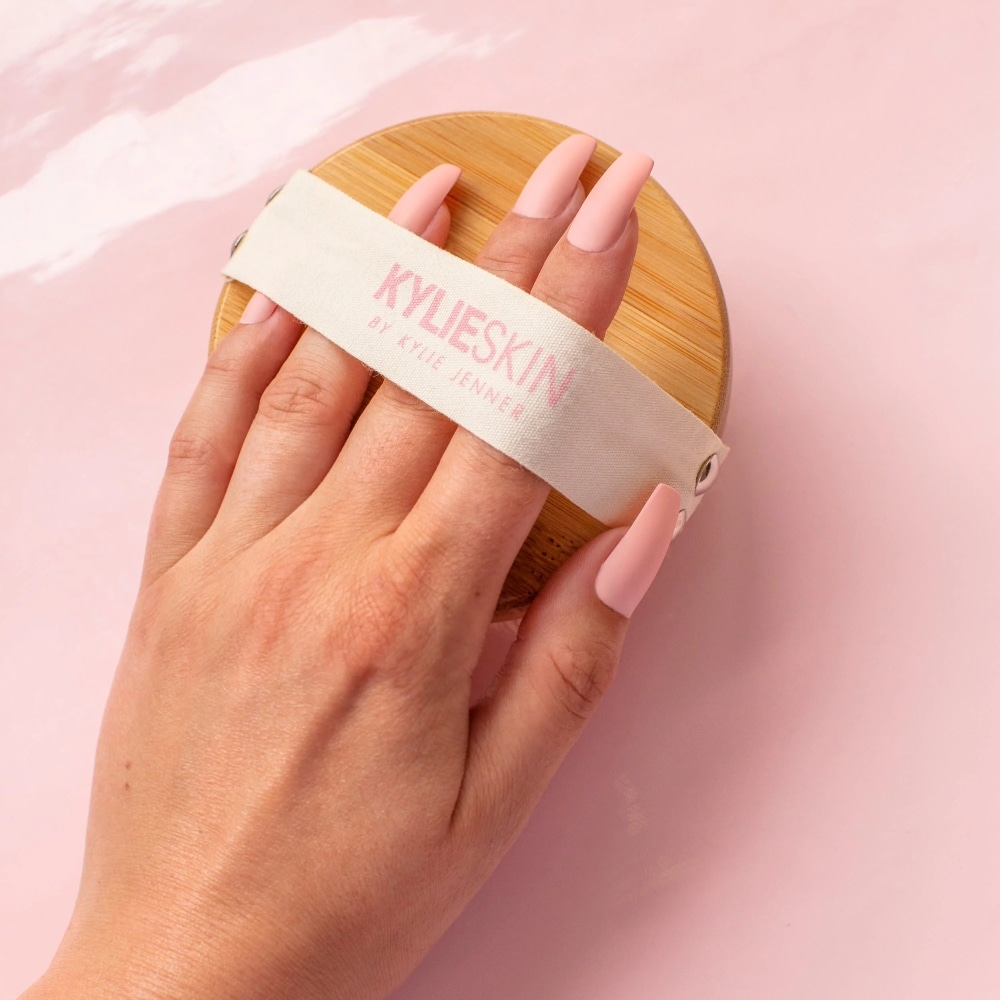 Kylie Skin
11 Kylie Skin Body Brush
Your feet aren't the only body part that needs exfoliating. This gentle body brush from Kylie Skin, which is made with bamboo, will help to remove dead skin cells from all over your body, leaving it looking and feeling smooth and "baby soft."
FIND IT HERE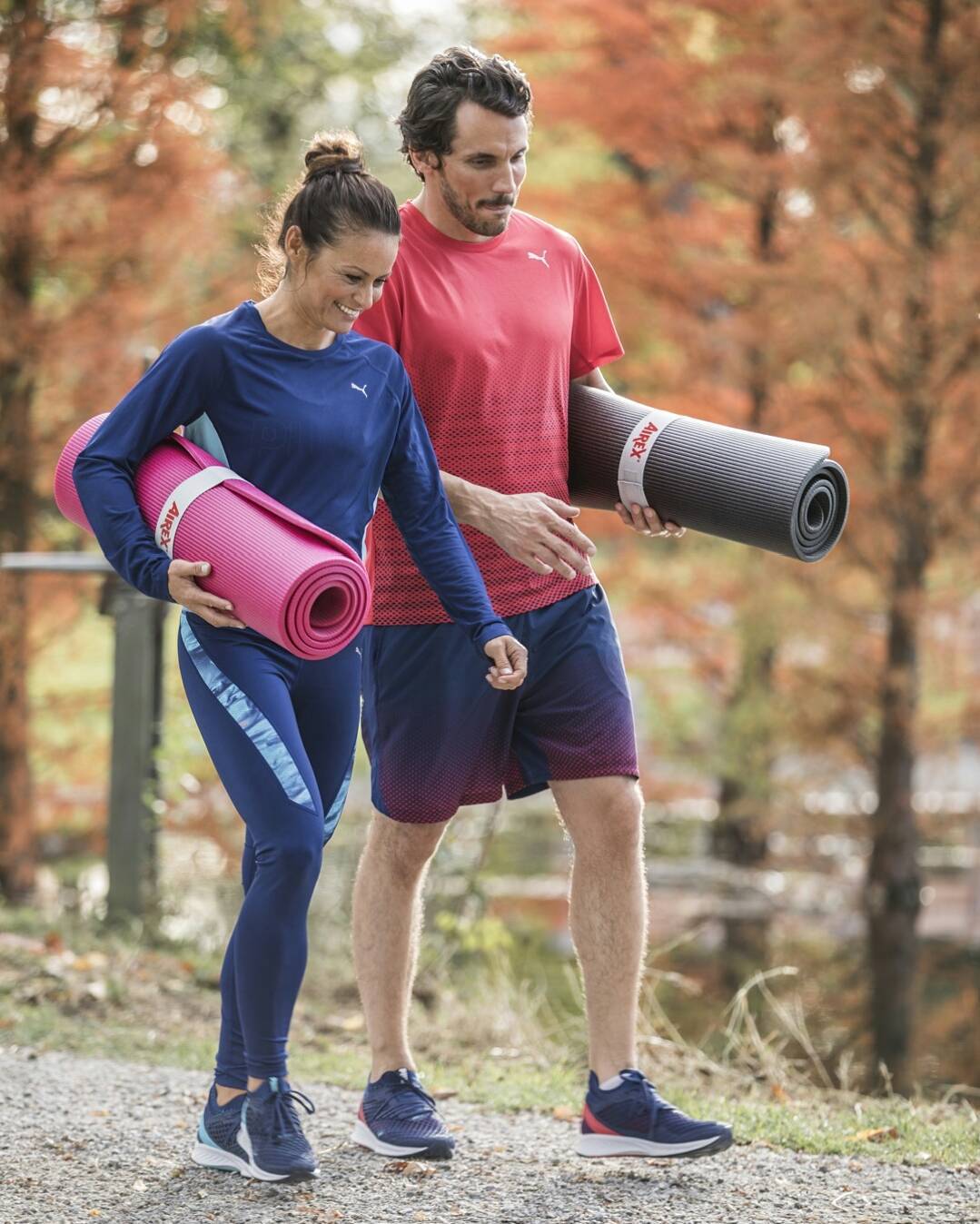 Airex/Instagram
12Airex Yoga Mat
The best spa days are spent lounging around, drinking tea, and getting pampered with various oils, lotions, and exfoliators. But moving your body will make you feel good physically and mentally, too. Get yourself yoga ready with this Airex yoga mat—it's durable, easy to clean, and designed to last for years to come. Namaste.
FIND IT HERE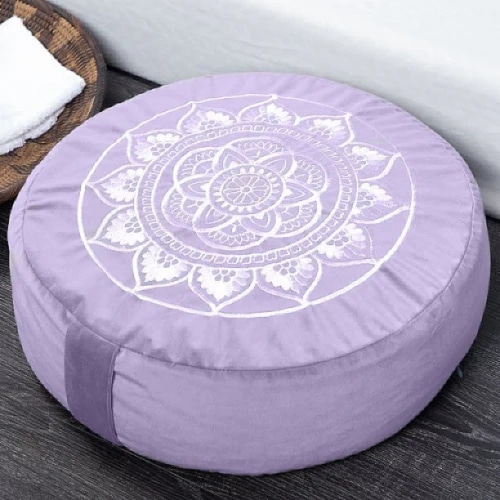 Florensi
13Florensi Buckwheat Meditation Cushion
Meditation is good for the mind—it helps manage stress, reduce negativity, and focus on the present. But sometimes, we need a little help getting there. This meditation cushion with buckwheat fill will help you to improve your posture and ease numbness while you get into the right meditative headspace.
FIND IT HERE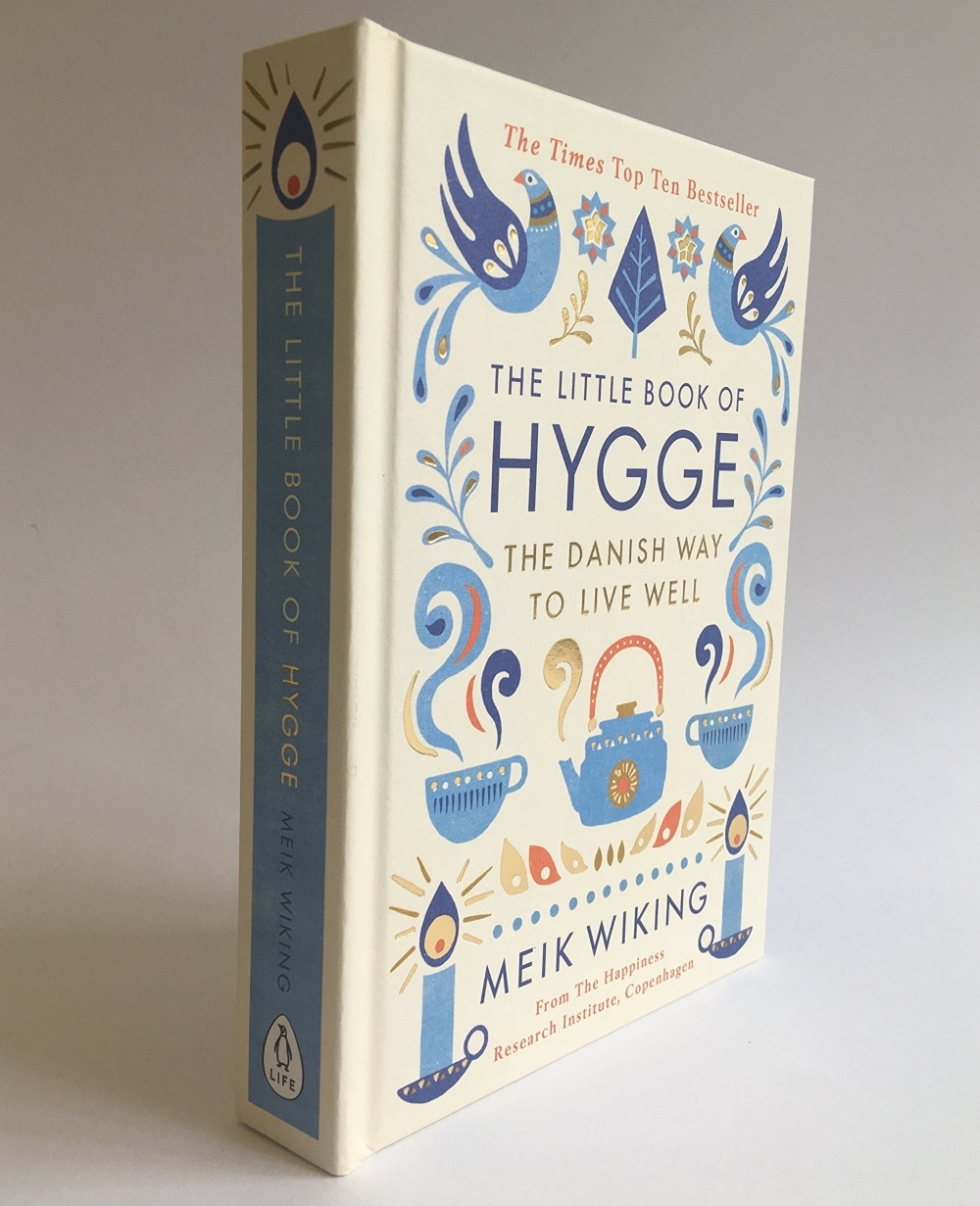 14 The Little Book of Hygge
Want to be happier? This book by Meik Wiking is designed to help you achieve just that. It's all about hygge, the "Danish philosophy of comfort, togetherness, and well-being," and aims to teach readers all about creating the right atmosphere and frame of mind for optimal contentment. It's ideal for reading while your body relaxes after a massage, sauna, or yoga session.
FIND IT HERE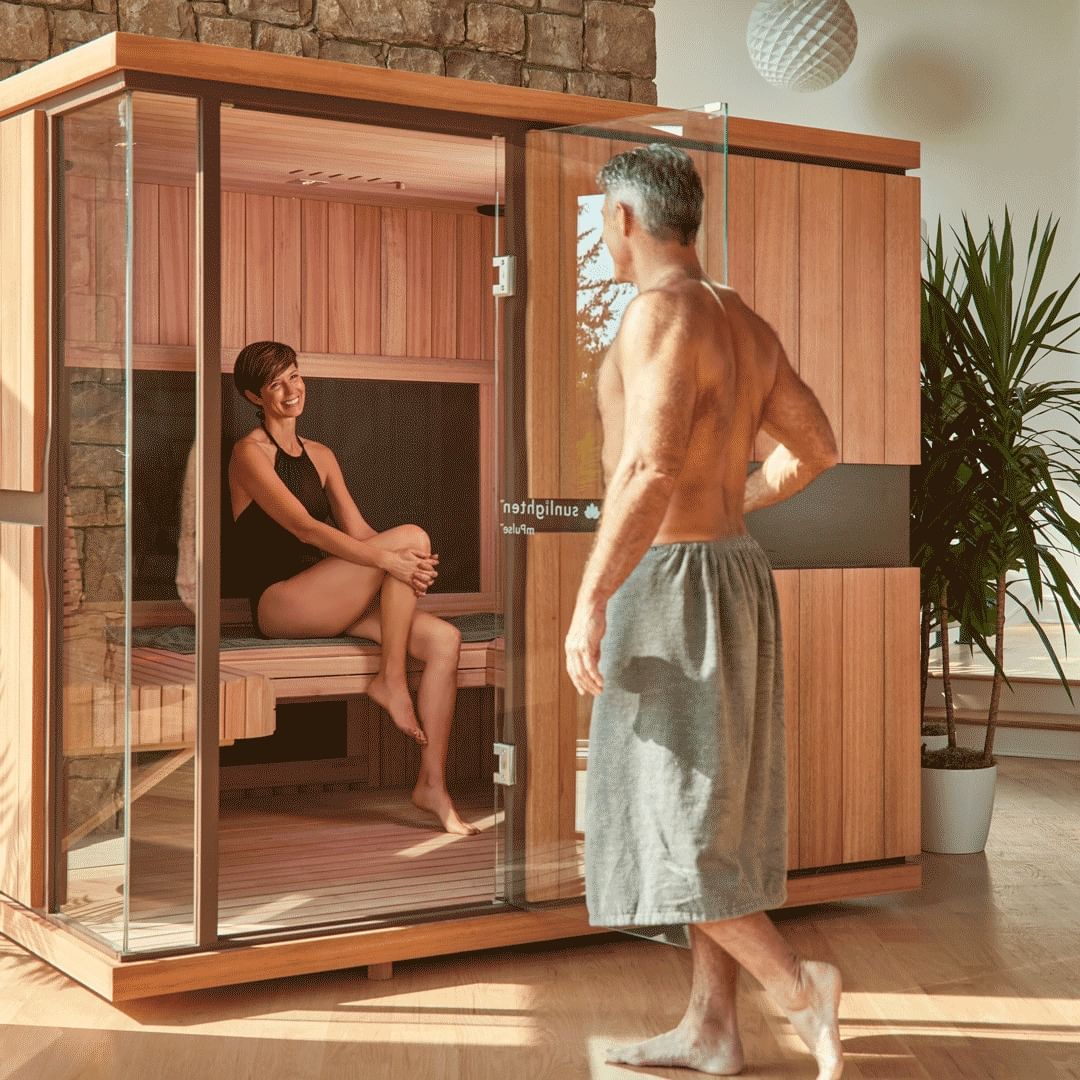 Sunlighten
15 Sunlighten Infrared Sauna
Unlike a traditional sauna, which heats up the air, an infrared sauna uses light waves to heat your body, without warming up the air around you. That said, this kind of sauna will still make you feel like you've had a good, thorough, and (most importantly) calming experience—it just comes without the same level of intensity. And, if you love the idea of calming relaxation on tap and regular at-home spa days, the best part is you can easily get an infrared sauna installed in your own home.
Sunlighten's saunas are made with eco-friendly, non-toxic, solid wood, and operate using the brand's own patented SoloCarbon heating technology. According to many wellness industry experts, they may help to reduce cortisol, which is the stress hormone, as well as inflammation. But across the board, they should leave everyone feeling destressed, refreshed, and restored.
FIND IT HERE
For more on wellness, read:
Here at VegNews, we live and breathe the vegan lifestyle, and only recommend products we feel make our lives amazing. Occasionally, articles may include shopping links where we might earn a small commission. In no way does this effect the editorial integrity of VegNews.