When she's not selling million-dollar houses in Los Angeles and wistfully staring at golden sunsets while on set in the Hollywood Hills, Heather Rae El Moussa, née Young, can be found enjoying the simpler things in life. In her downtime, the Southern California native shares her love of plant-based living, cooking, and all the tips she's amassed in her 12 years being vegan to her more than 2.8 million Instagram followers. Now, the 34-year-old model, real estate agent, and reality TV star (ever see Netflix's mega-hit Selling Sunset?) is ready for the next chapter in her life: marriage to HGTV's Flip or Flop host Tarek El Moussa, being a stepmother to his two children, and expecting a child with El Moussa. We caught up with the star to find out about her vegan journey, best advice, and everything in between.
Heather's experience in a mixed-diet household
I don't push anything on anybody, as everyone has their own rights on the way they want to live. Since Tarek and I have been together, he has cut out animal products significantly, and when I cook dinner at home, I cook gluten-free and plant-based. He is very supportive of me being vegan. Even at our wedding, we had both a regular and vegan menu, and everything was gluten-free—the vegan Bolognese was a guest favorite. We also had two cakes that were both gluten-free and vegan. From the very beginning of our relationship, he always made sure that whenever we ate out, there were always vegan options—and our wedding was no different.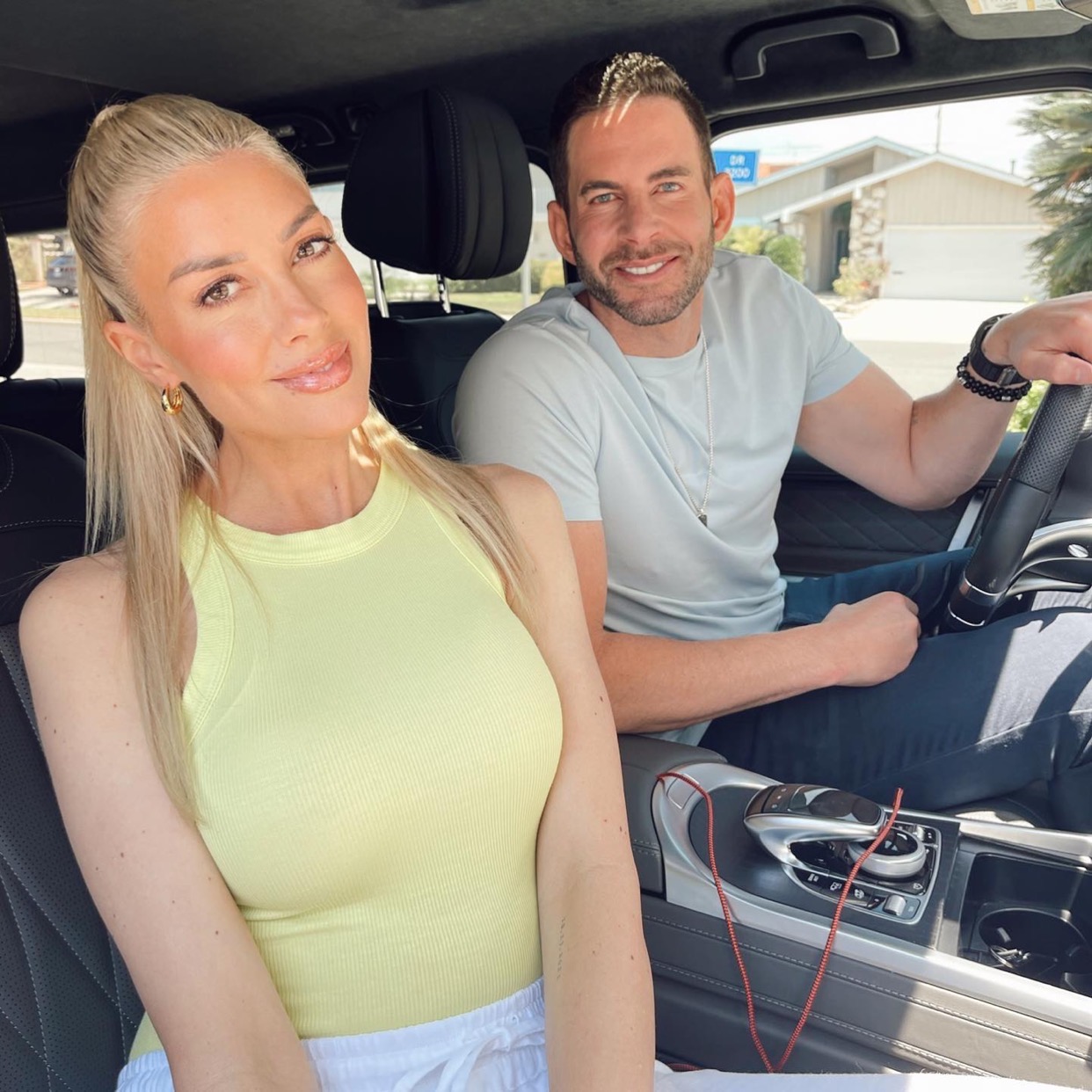 @theheatherraeelmoussa
Heather's family's diet
The kids are both very aware that I am vegan. I am very open with them, but I never push. We have many dietary restrictions in our home for medical reasons—Brayden is dairy-free due to an allergy, and Taylor is gluten-free, like Tarek, because of celiac. It's hard because they are kids, and they didn't have these restrictions until last year, so sometimes they don't fully understand that they can't have certain things that other kids are having. Finding options they like can be challenging, especially packing for school lunches, but fortunately, there are lots of options out there. So I just try different things. Tarek and I do a really good job of explaining to them how important food is for our health and our bodies. We explain that food can heal us, and we don't just eat food for taste—we eat food to live. We tell them how important it is to eat healthy, as we only have one body.
"We explain that food can heal us, and we don't just eat food for taste—we eat food to live."
—Heather Rae El Moussa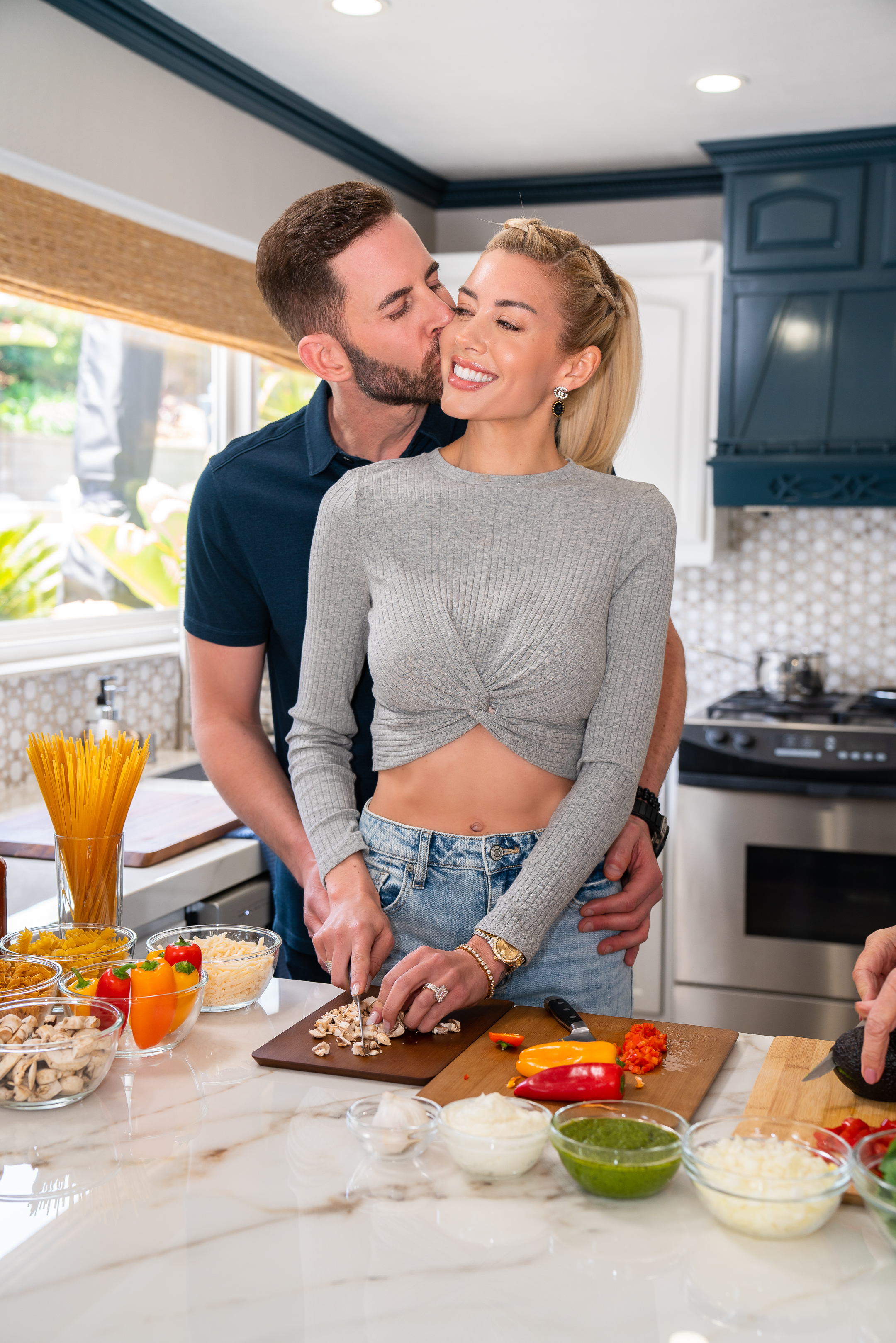 Lindy Lin
Heather's favorite meals
I love to cook—I'm the queen of 20-minute, healthy meals. My go-tos are gluten-free pasta with vegan meatballs, broccoli, mushrooms, pasta sauce, fresh herbs and spices, and Bitchin' Sauce. I also make burgers with baked potatoes and vegetables. The kids love the way I make veggies—I use vegan butter and cook them to where they are almost crispy. We also have a pizza oven so we try to do pizza night with the kids once a week—my hubby makes the best vegan pizza for me.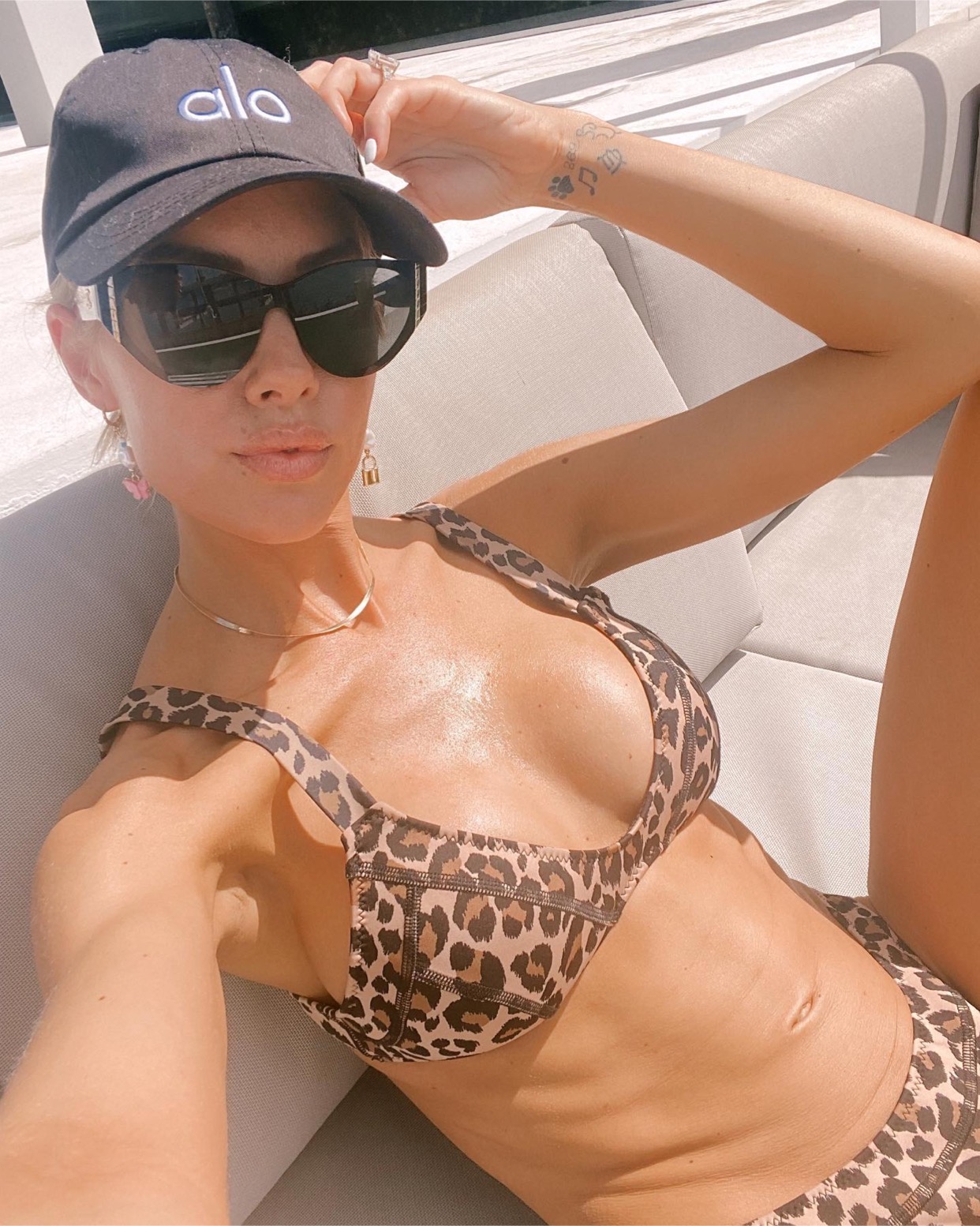 @theheatherraeelmoussa
Heather's vegan advice
When I was 22 years old, I had a lot of stomach issues, so I cut out dairy. From there, I started cutting out animal products. I've always been an animal lover, so it was an easy and smooth transition, but I know a diet change can be overwhelming. I would never want people to feel discouraged, so I encourage making small changes to start. I really believe health is a lifestyle, not just a quick fix or trend.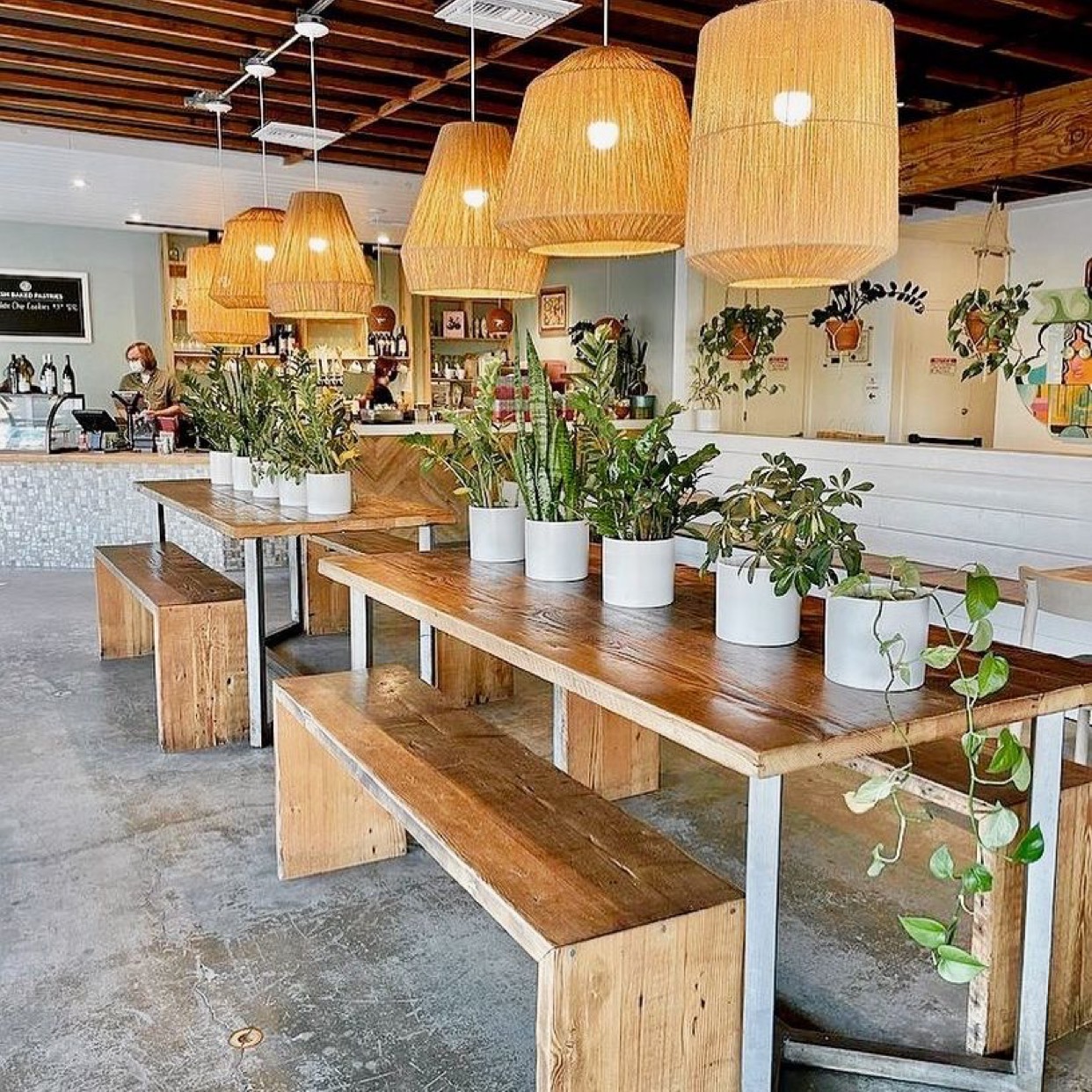 Seabirds Kitchen
Heather's favorite vegan products
Top beauty product pick: Osmia Spotless Blemish Oil for stopping pimples in their tracks
Date-night spot on the town: Seabirds Kitchen in Costa Mesa or Café Gratitude in Los Angeles
Snack I always have on hand: Rise Bar Sunflower Cinnamon protein bars
Family dinner du jour: Cauliflower crust pizza with vegan cheese, Beyond Meat crumbles, olives, sautéed mushrooms, and Bitchin' Sauce
Gluten-free snack I always have in the pantry: Mary's Gone Crackers Rosemary Super Seed Crackers