Charging extra for vegan milk in coffee beverages creates a barrier for people looking for environmentally and animal-friendly options. Such policies also unfairly place a cost burden on people who are lactose intolerant, the majority of whom are people of color.
In 2023, a wave of coffee chains dropped these archaic policies, which come from an era when dairy alternatives were less popular and, therefore, more expensive for shops to source.
The latest chain to make the change is Caribou Coffee, a part of the brands included in the Panera group. On May 4, the chain will introduce a new policy at its 765 locations worldwide that gives guests enrolled in the Caribou's free customer rewards program a new perk.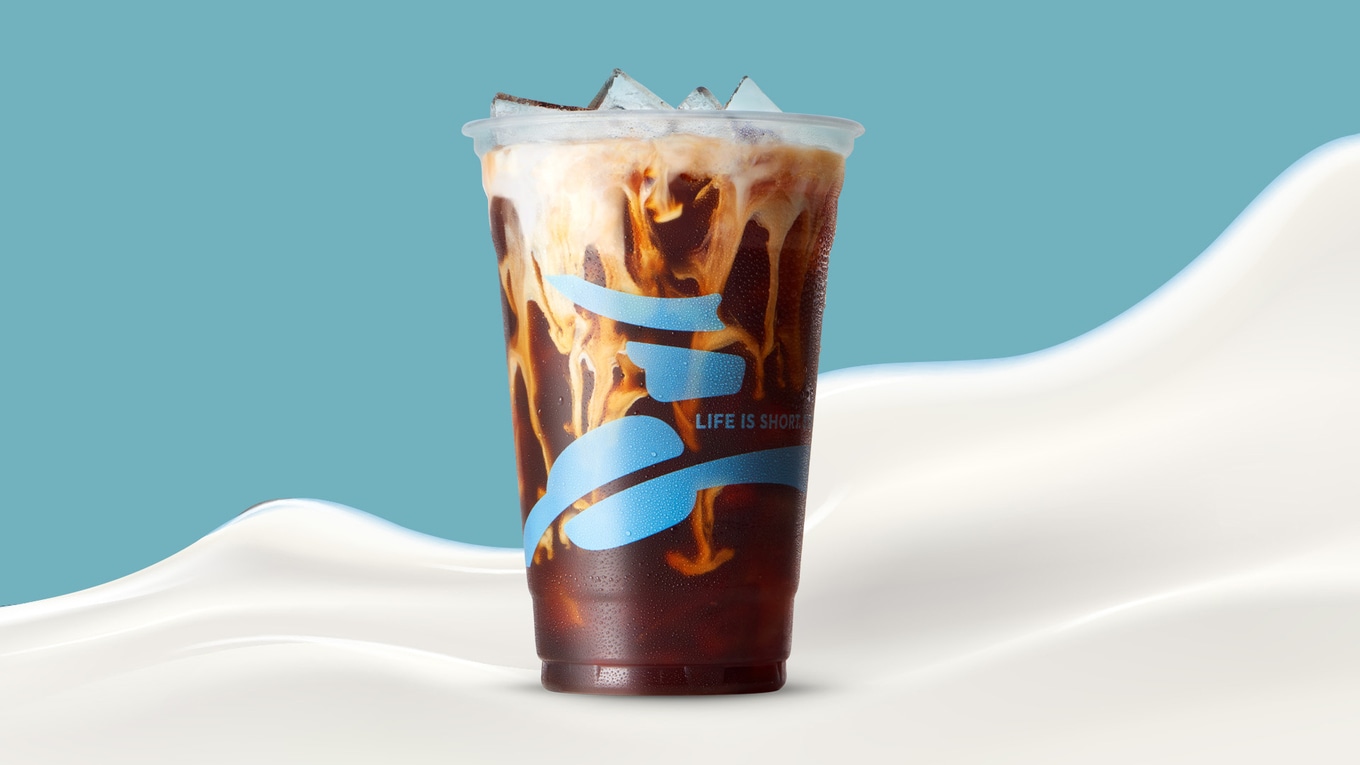 Caribou Coffee
When ordering ahead through Caribou's app, members will no longer be charged extra—which was up to 80 cents per beverage—for a vegan milk substitution.
"Caribou is committed to the pursuit of delivering delicious drinks as well as meaningful value to our team, guests, and environment," Erin Newkirk, Chief Brand and Marketing Officer, tells VegNews. "In addition, we continue to see increasing demand from guests to customize their favorite handcrafted beverages how they want."
"Choosing milk or a dairy alternative is an important and sometimes necessary customization, and it's not one that should cost more," Newkirk says.
Caribou leans into vegan food and beverages
At Caribou, approximately 20 percent of all beverages are customized with oat or almond milk, a trend that is led by its perks members and those who use the Caribou app, an improved version of which the chain relaunched last year.
While the vegan milk perk is currently in-app only, Caribou will continue to explore how best to serve its customer base however they order.
"Dairy-free and plant-based offerings are increasingly important to our guests and to our planet," Newkirk says. "Demand continues to increase for not just dairy-free but plant-based items on our menu."
To meet this growing demand, Caribou updated its menu with signature Crafted Press made with Oatmilk and topped with Oatmilk Cold Foam and Espresso Shakers with Oatmilk.
Caribou also made a limited-time plant-based food item, the Just Egg Roasted Tomato and Pesto Flatbread, a permanent menu addition.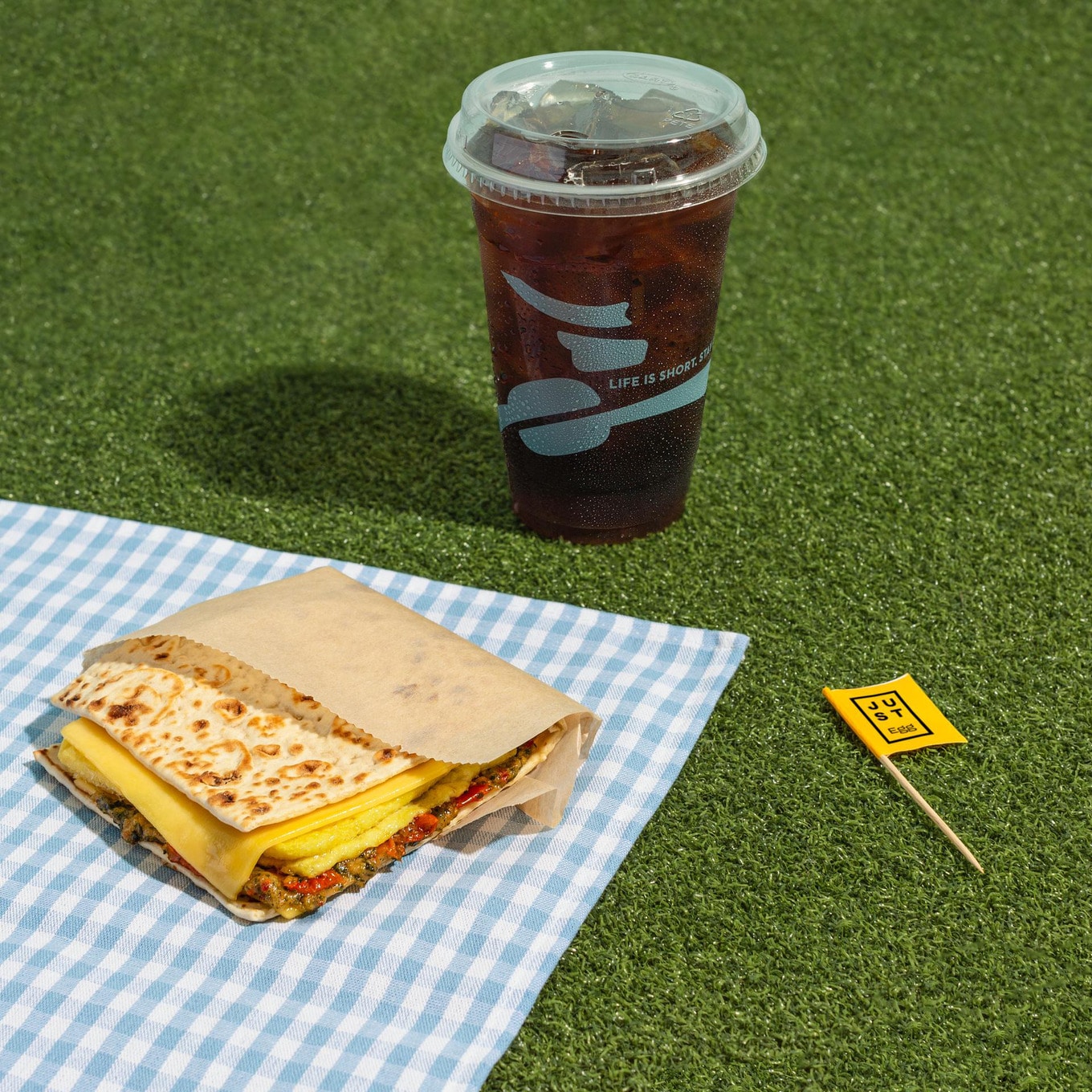 Caribou Coffee
The coffee chain—which operates outposts in 11 countries—is making these menu changes as it plans for an aggressive expansion which will bring more than 300 additional franchise locations in key markets in the United States.
Coffee chains drop vegan milk surcharges
Caribou joins a number of other businesses that recently decided to make vegan milk more accessible and affordable.
At Peet's Coffee, Earth Month has been all about celebrating sustainable choices, which meant dropping the 80 cents per beverage vegan milk surcharge. The policy change is only in effect for the month of April but Peet's is not ditching the idea of making it permanent just yet.
"While we would love to make a permanent change for pricing, this is a conscious start," a spokesperson for the chain told VegNews earlier this month. "Our Earth Month Free Dairy-Free program will help us better understand demand among Peet's customers in the future."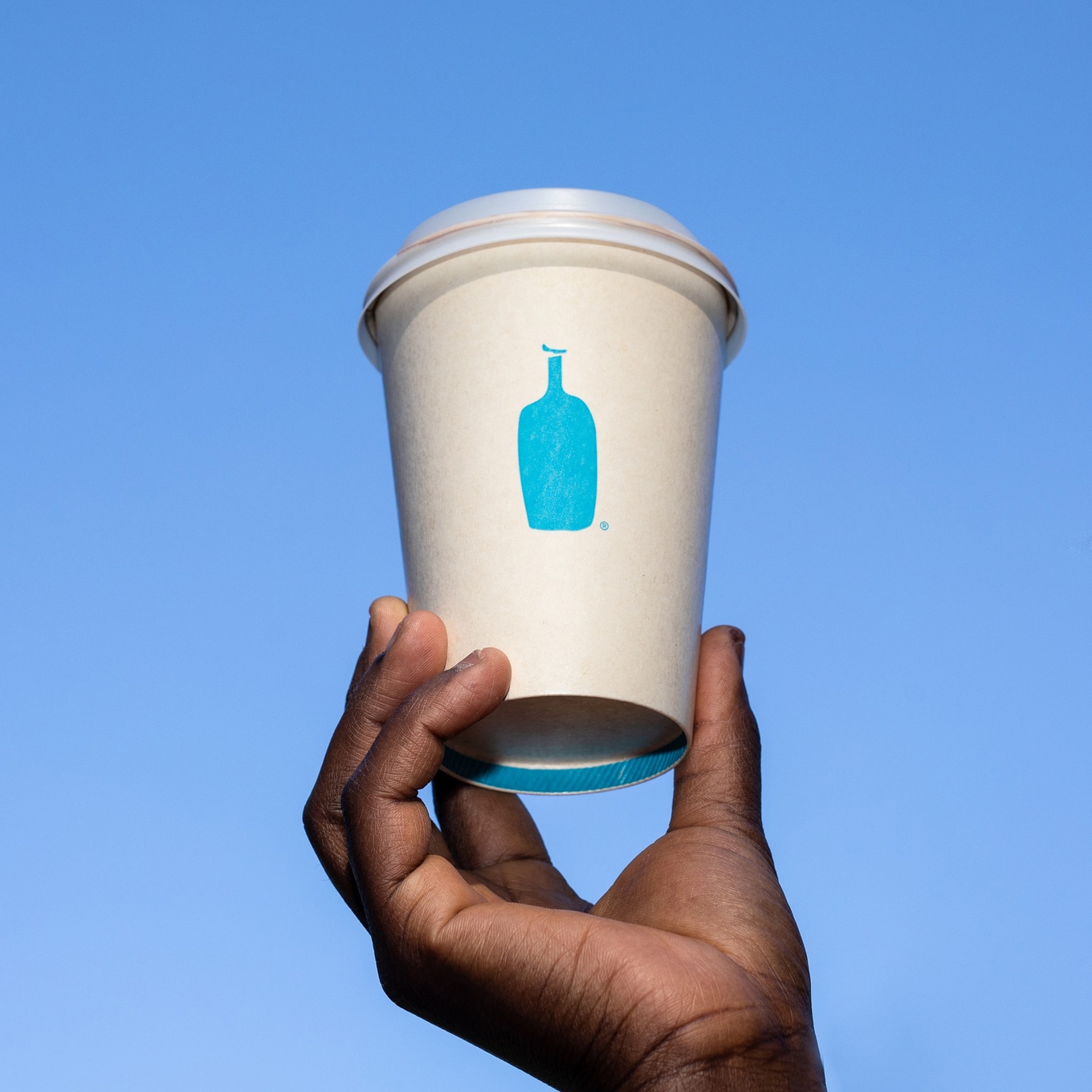 Blue Bottle
Over at Blue Bottle Coffee and Stumptown, things are looking a little different these days, too. Oat milk is now the default milk option making it easier for customers to make a sustainable choice. And these changes really make a difference in the carbon footprint of coffee chains, where the leading emissions come from dairy.
Blue Bottle learned the benefit of offering oat milk as default through a 2021 pilot program at three of its California locations where after three months, it was ordering 8-percent less cow's milk. After five months, 75 percent of milk-based beverage orders at Blue Bottle's pilot cafés called for plant-based milks.
For Caribou, removing cost barriers for ordering vegan milk is also a sustainability win.
"Caribou Coffee has always been a trailblazer, from innovating exciting beverages to integrating sustainable practices that make a difference in our environment and the overall coffeehouse industry," Newkirk says.
"Removing our non-dairy upcharge is just a small step toward encouraging our guests and other coffeehouses to commit to engaging with sustainable practices and is part of our efforts to fully integrate our formal Environmental, Social and Governance (ESG) strategy into our everyday operations at Caribou Coffee," she says.
While many coffee chains are making tweaks to their vegan milk policies, the industry has a Starbucks-sized elephant in the room. While the giant has made some progress in other countries, dropping vegan milk surcharges in the United Kingdom, France, and Germany, its biggest presence remains in the United States, where it operates 15,000 locations.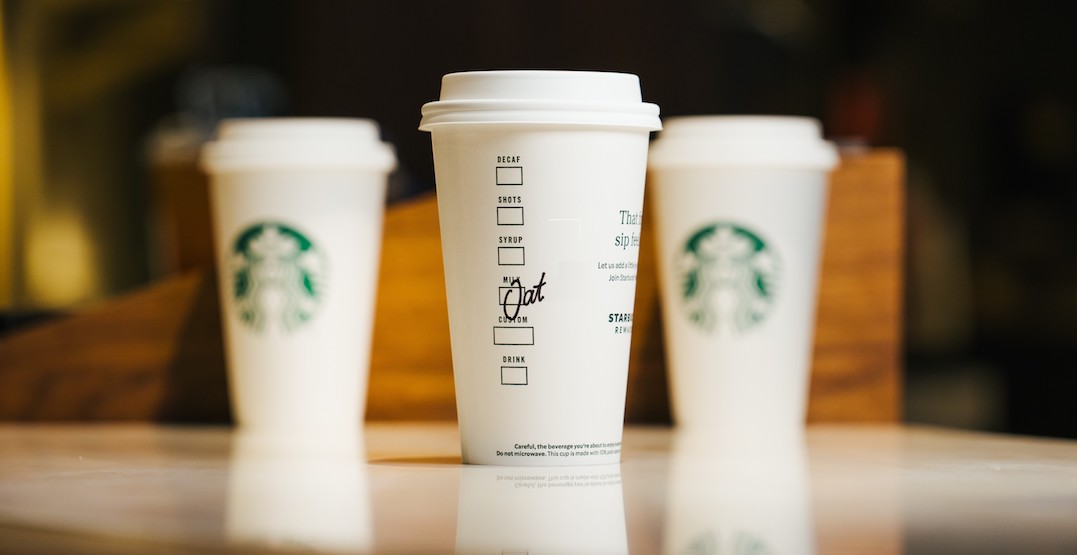 Starbucks
Despite admitting that dairy is a leading driver of its carbon footprint globally, Starbucks has yet to drop its vegan milk surcharge stateside.
For the latest vegan news, read: