Food has a certain unifying factor, and, according to Guy Fieri, the potential to solve some of the world's biggest problems. The celebrity chef has traveled the country for 36 seasons of Food Network's Diners, Drive-Ins, and Dives, and has learned that the ultimate way to establish a better understanding across divides is through sharing food.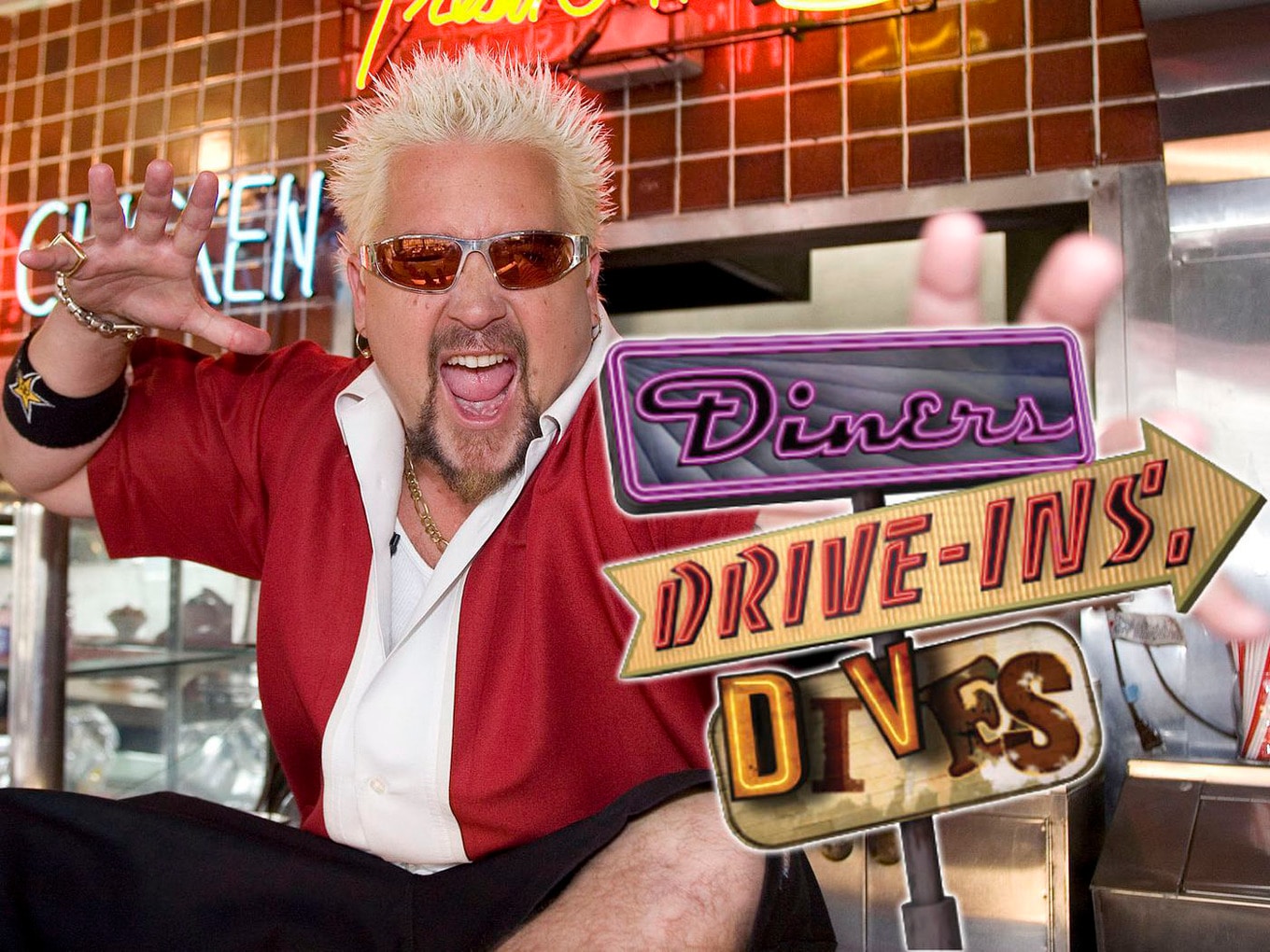 Food Network
He delved into this topic in a recent interview with CNN. "It's how we should have our world summits," Fieri said, explaining that food from different countries should be on the table for all to share. "I think we could solve a lot of the problems we have going on these days."
"The great thing is that when we talk about food, it's become so neutral that you can bring people together who typically wouldn't be together over food," Fieri said. The chef explained that food is an entry point into understanding cultures and ideas, admitting that he is a big fan of Indian food.
"I turn people onto Indian food all the time. It's one of my favorite things," Fieri said. "Or vegan food. People look at vegan food with this voodoo [notion]. No, I'm sharing it with people and they're going [in disbelief], 'Wait a second.'"
"We don't even go to the restaurant because it's vegan, we go because it's delicious," he said to prove the point that good food is for all to share.
Guy Fieri embraces vegan food
Fieri might be best known for his over-the-top musings and the menu at his Flavortown Kitchen chain is mostly meat and dairy products. However, the chef has embraced vegan food in recent years.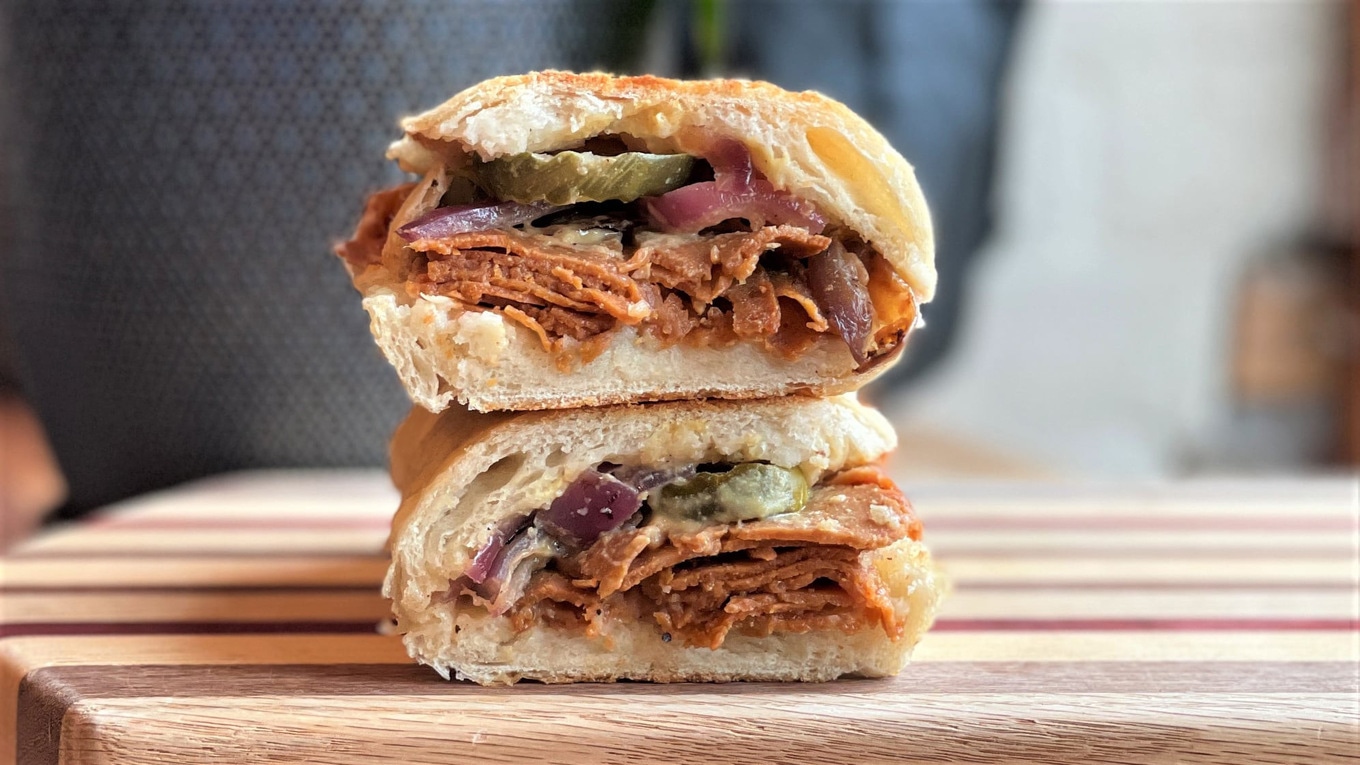 The Herbivorous Butcher
Fieri started to cook plant-based when his late sister was in treatment for cancer as a way to get her to love vegetables. In 2016, he took Diners, Drive-Ins, and Dives to Minneapolis for a stop at The Herbivorous Butcher, the first vegan butcher shop owned by sibling team Aubry and Kale Walch. There, he was impressed by the vegan offerings, including the Italian Cold Cuts Sandwich which he said was as good as its animal-based counterpart.
In 2018, Fieri served two vegan options at the decidedly not vegan Stagecoach Country Music Festival in Indio, CA. While Fieri operated a barbecue pit at the festival, he also put thought into crafting a vegan Thai Curry Burrito.
In 2021 at the 38th Annual Food & Wine Classic in Aspen, CO, Fieri took the stage to show off a vegan burger recipe.
"I'm not preaching here, but at home, we don't always eat meat," he said on stage.
The burger he showcased was packed full of veggies atop a homemade vegan patty made from quinoa, mushrooms, rice, and a vegetable and cashew-based cheese sauce.
Vegan food to the rescue
Fieri is onto something when it comes to vegan food helping to solve the world's biggest problems, and research supports this. A 2019 report found that food-related carbon dioxide emissions could be slashed by 70 percent (or 9.6 billion tons) if the current meat-eating population went vegan,
Earlier this year, an international team of researchers identified that a plant-based food shift is one of three "super-leverage points" that can trigger a cascade effect in mitigating the climate crisis. They presented these findings to world leaders at the World Economic Forum in Davos, Switzerland.
And the most recent report released by the Intergovernmental Panel on Climate Change (IPCC) in March warns that global greenhouse gasses must be slashed by 43 percent by 2030 and 60 percent by 2035.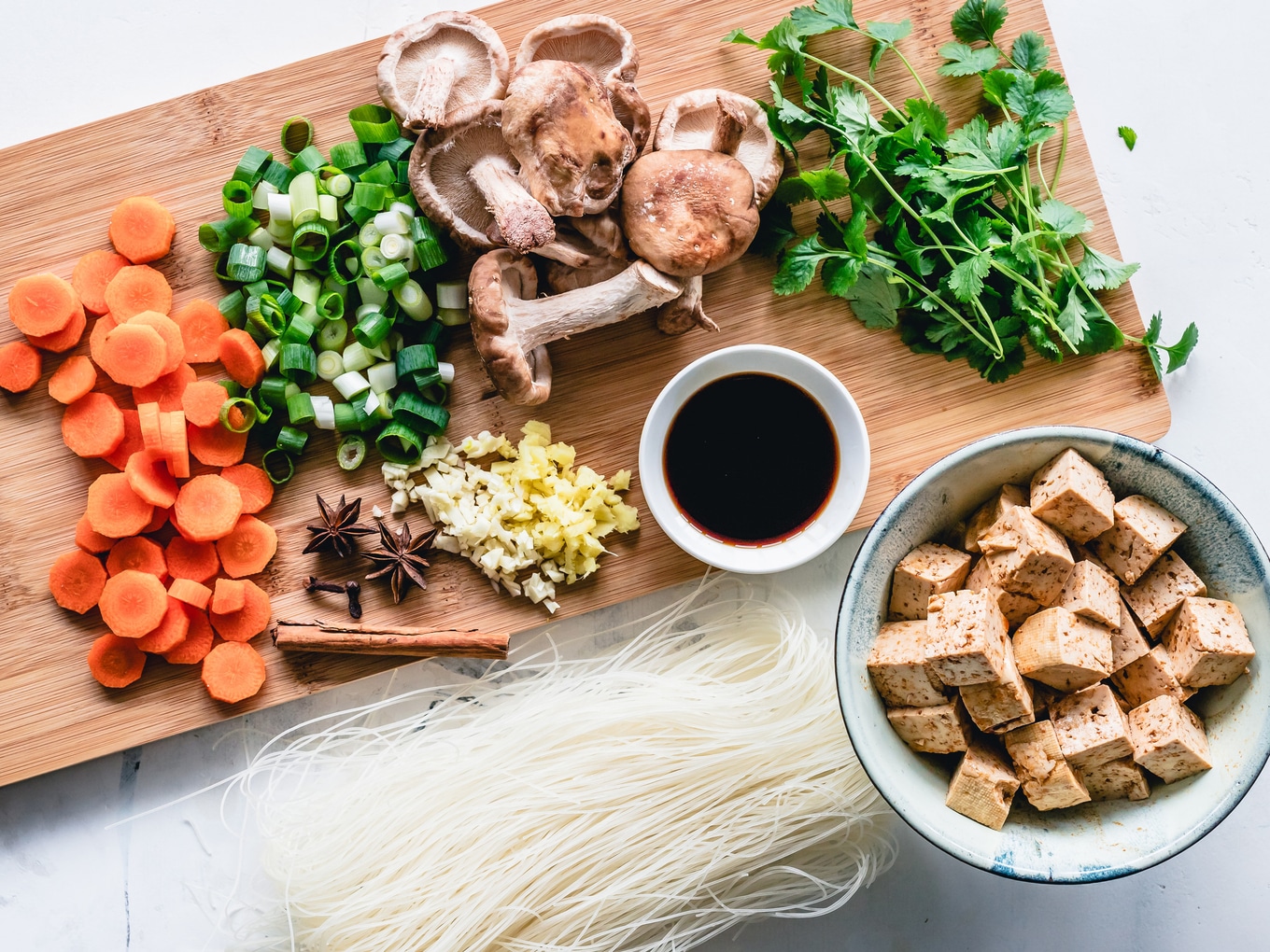 Pexels
How can we get there? Among the best strategies, the IPCC calls for a shift toward sustainable, healthy, and "balanced" diets which it defines as "plant-based foods, such as those based on coarse grains, legumes, fruits and vegetables, nuts and seeds, and animal-sourced food produced in resilient, sustainable and low-GHG emission systems."
Despite all of these urgent calls to transition the food system, the topic has been mostly absent from the agenda at the world's largest climate summit, the United Nations Climate Change Conference (COP).
Last year at COP27 in Egypt, global leaders discussed food production for the first time as part of the climate agenda, with a food pavilion where they were educated about how plant-based and alternative proteins can help solve environmental issues caused by animal agriculture and tasted GOOD Meat's cultivated chicken, a protein grown from cells without the need to slaughter chickens.
However, many governments are still failing to address the elephant—or, rather cow—in the room as only 13 percent of methane emissions are covered (and poorly so) by policy, a new report shows.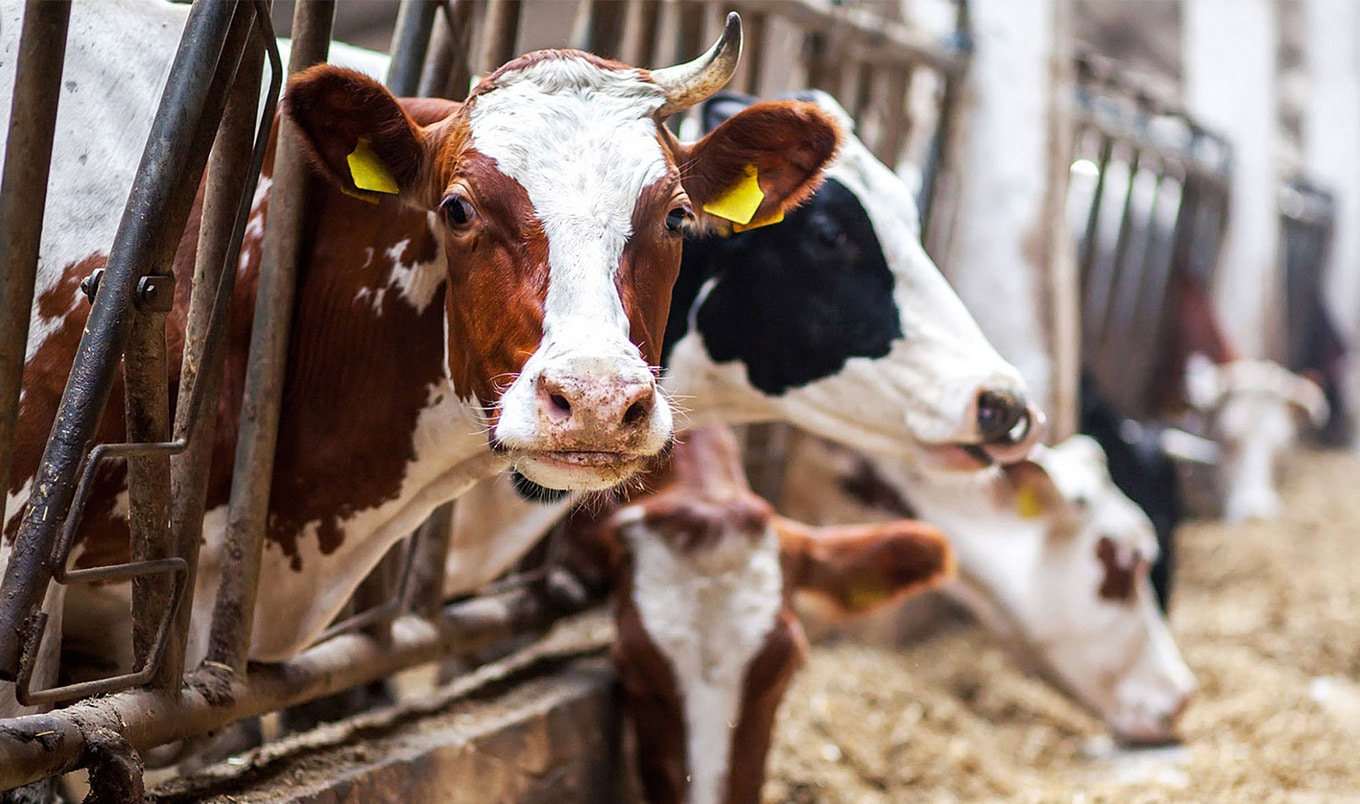 Adobe
This November, COP28 will be in Dubai, UAE, a new—and more urgent—opportunity for world leaders to discuss how to implement a plant-based shift in the global food system to solve our most pressing problems.
For the latest vegan news, read: