Chocolate milk might be off at least some school lunch menus for good soon. To address the issue of reducing children's sugar intake, the United States Department of Agriculture (USDA) is floating the idea of limiting chocolate milk at schools starting during the 2025 to 2026 school year.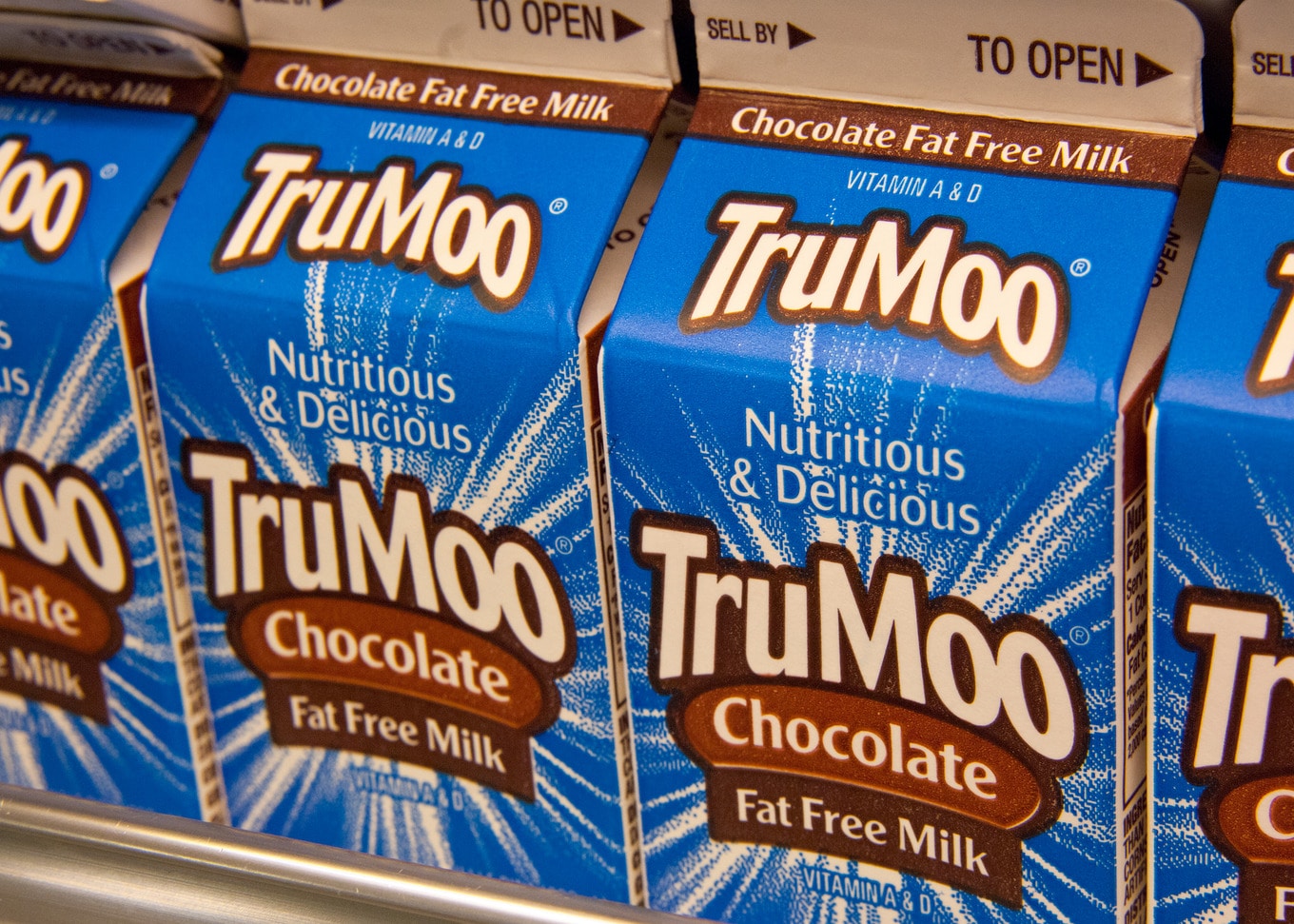 USDA/Flickr
One option the USDA proposes is that flavored milk only be served to high school students in grades nine through 12. The other option would allow flavored milk to remain at schools for all children from kindergarten through high school. However, for both scenarios, the amount of added sugar in the milk would be limited.
The proposed rules stem from a USDA analysis that found flavored milk was the leading source of added sugars in school meal programs, contributing nearly half of the added sugars in lunches and about 30 percent of the added sugars in breakfasts.
The government organization stresses that both options only aim to limit sugar, not dairy, in schools. "The proposed rule continues to encourage consumption of fat-free or low-fat milk, while allowing some flavored milk to be offered in school meals," the USDA states.
Chocolate milk ban can loosen big dairy's hold on schools
But why must milk be served at schools in the first place? The National School Lunch Act, which was enacted during World War II in the 1940s, requires schools to offer all children dairy milk in two varieties—one of which can be flavored, but it must be low-fat or fat-free.
This is despite the fact that dairy milk consumption has been in decline since the 1970s. How many kids are tossing it in the trash? It is estimated that students discard 29 percent of dairy milk cartons distributed at schools—that's $300 million in taxpayer funds down the drain every year.
But this has not lessened the presence and influence of the dairy industry in school cafeterias.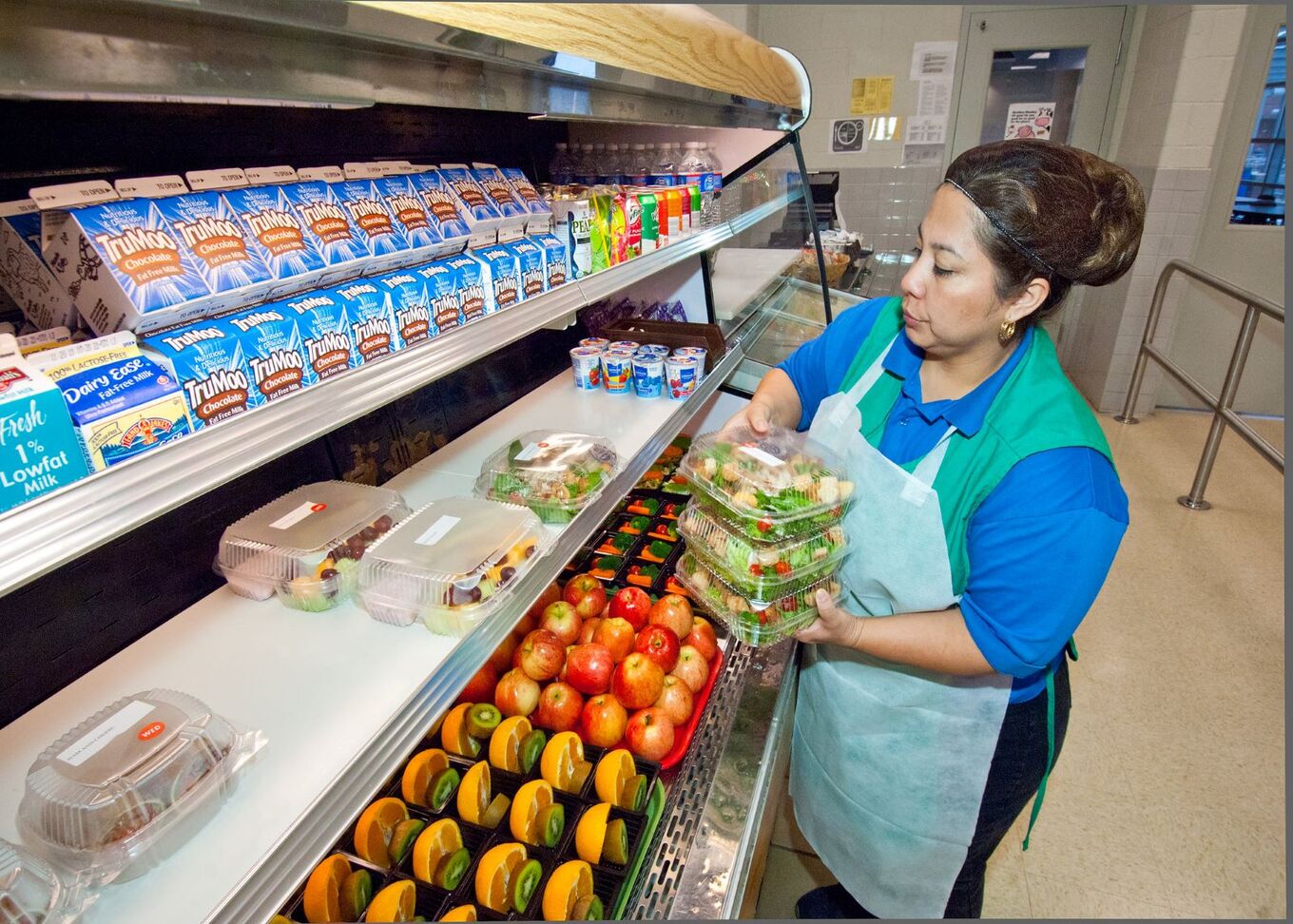 USDA
Some students are taking matters into their own hands. The USDA, alongside the Los Angeles School District, was recently named as a defendant in a lawsuit. Non-profit doctors group Physicians Committee for Responsible Medicine (PCRM) filed the lawsuit on behalf of high school student Marielle Williamson, which alleges that the USDA and the Los Angeles Unified School District violated her First Amendment free speech rights.
What led to the lawsuit? When 17-year-old Williamson tried to share the benefits of plant-based milk, Eagle Rock High School informed her that she could not share information about plant-based milk or be critical of the dairy industry in the school cafeteria unless she provided pro-dairy content as well, demonstrating the stronghold that Big Dairy continues to have at schools.
Milk alternatives serve all students
While chocolate milk's sugar content is the reason behind its potential removal from school meals, dairy milk's issues are not limited to sweeteners.
While Big Dairy marketing campaigns convinced older generations that dairy contains critical nutrients not found elsewhere, science continues to point to different conclusions. And a growing body of research has recently linked milk consumption and increased risk of certain illnesses.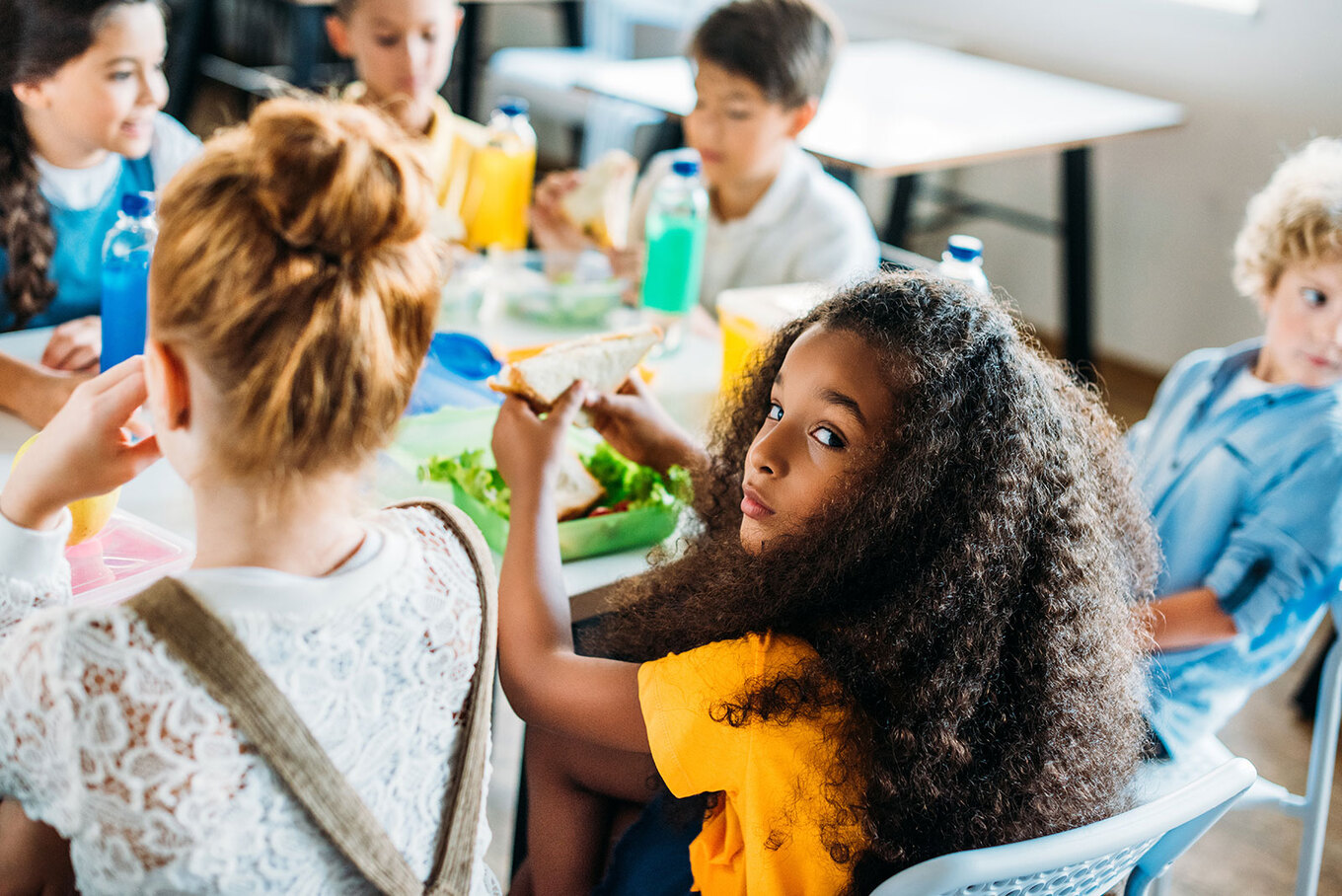 Adobe Stock
A large number of students, disproportionately people of color, are also unable to digest milk proteins, making the requirement of having dairy milk at school even more wasteful and inconsiderate.
"In addition to the widespread inability to digest lactose, milk, and other dairy products are the top source of saturated fat in the American diet, contributing to heart disease, type 2 diabetes, and Alzheimer's disease," Anna Herby, DHSc, RD, CDE, PCRM Nutrition Education Program Manager, told VegNews.
"Studies have also linked dairy to an increased risk of breast, ovarian, and prostate cancers," Herby says. "It is not a health-promoting food and alternatives should be available in schools."
And alternatives to dairy milk can help all students thrive at school. After continued efforts by nonprofit Switch4Good, the 2020-2025 Dietary Guidelines recognized soy milk as nutritionally equivalent to dairy milk. Earlier this year, new bipartisan legislation was introduced by Representative Troy Carter (D-LA) and Nancy Mace (R-SC) that could change dairy's monopoly at schools.
Called the Addressing Digestive Distress in Stomachs of Our Youth (ADD SOY) Act, the legislation seeks to offer soy milk to kids participating in the National School Lunch Program and directs the USDA to fully reimburse schools for the cost of the soy milk provided.
"Thirty percent of kids throw the milk away, and hundreds of millions of tax dollars wasted is not simply spilled milk," Mace said in a statement. "Kids should have a healthy choice in lunchrooms."
For the latest vegan news, read: