Illegal, Unreported, and Unregulated (IUU) fishing is a major threat. It wreaks havoc on vulnerable marine populations, threatening ecosystems and the health of the ocean. But historically, it has been very difficult to prevent, as much of the activity that happens in the ocean goes unmonitored. But things could be about to change for the better.
Global Fishing Watch—a project founded by Google, SkyTruth, and Oceana in 2015, which was responsible for the first industrial fishing vessel map—has just received $60 million in funding to leverage technology to create a new map that will allow experts to track more than one million vessels on the ocean.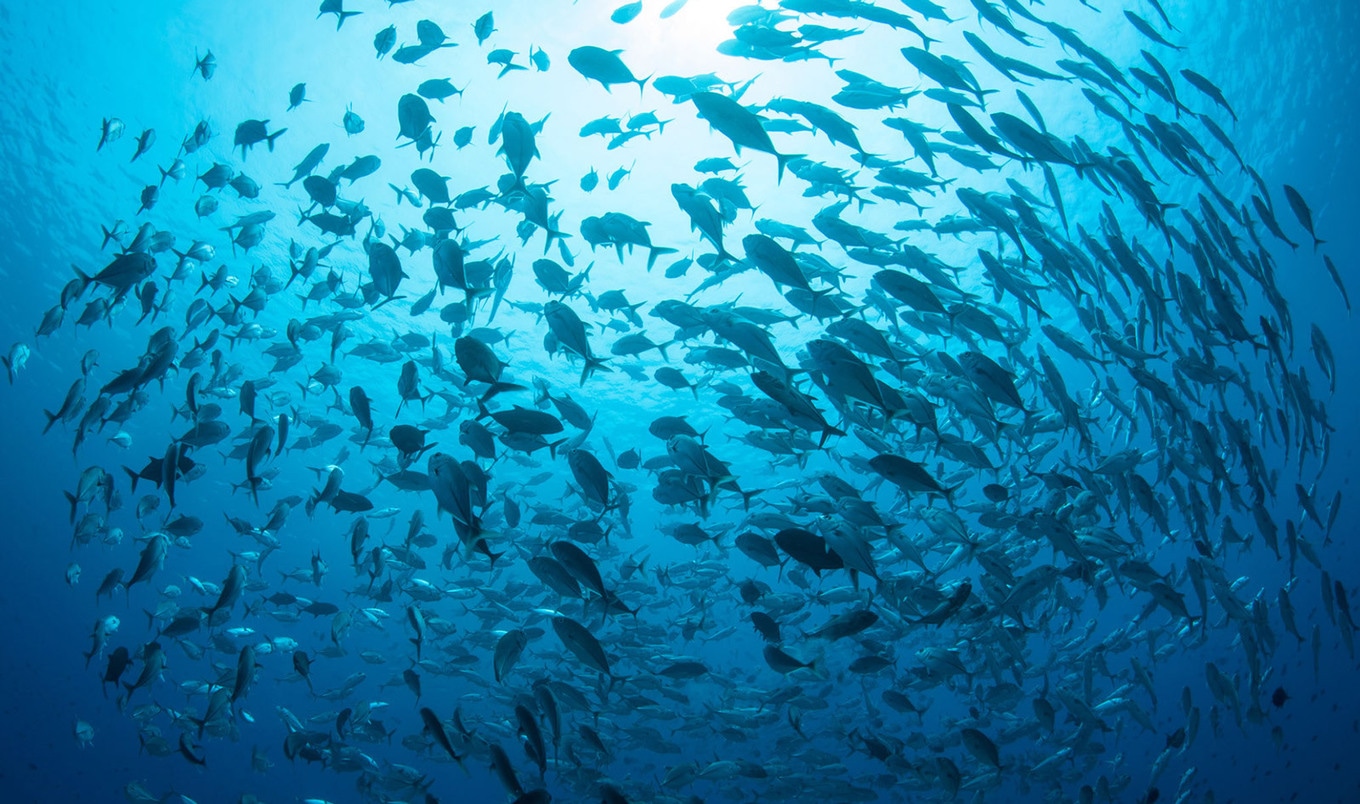 Adobe Stock
The funding was awarded by The Audacious Project, which is housed at Ted and aims to financially support projects that present solutions to "the world's most urgent challenges."
And, as nearly 90 percent of global marine fish stocks are now either fully exploited or overfished, it's safe to say the ocean is in need of help. IUU fishing is worsening an already desperate situation, depleting the ocean of fish at a rapid rate. According to the United Nations, vessels that engage in IUU fishing are responsible for catching around 26 million metric tons of sea life every year.
Tackling the 'urgent crisis in our ocean'
With the new funding, Global Fishing Watch will combine GPS data with satellite imagery and artificial intelligence to make the opaque fishing industry more transparent. It will publicly display the activity of not just industrial fishing vessels, but also the hundreds of thousands of small-scale fishing boats and cargo ships out on the ocean. It's the first time a project of this nature has been attempted.
"Shockingly, little is known about human activity taking place across more than two-thirds of our planet's surface. This must change if we're to restore our ocean's health," Tony Long, Global Fishing Watch CEO, said in a recent Ted Talk.
"We're honored to receive this catalytic funding through The Audacious Project, which clearly signals support for our innovative technology to tackle the urgent crisis in our ocean," he continued.
"With this investment, we can transform how we manage the ocean by making the invisible visible," Long said.
Paolo Domondon, the organization's chief program officer, explained that gathering comprehensive ocean information is key. "To protect the ocean, we need to see and understand everything that happens at sea. And we need to empower institutions and people to act on that knowledge."
Another way to protect the oceans: choose vegan fish
Aside from increasing transparency, there are other ways to protect fish and other marine life. As consumers, it's easy to feel powerless, but one way to take action is to boycott overfishing and ocean destruction by choosing not to buy seafood products at all.
There are already a number of vegan fish products on the market, and the industry is growing all the time. In fact, in less than a decade, the plant-based seafood market is expected to reach a value of $1.3 billion.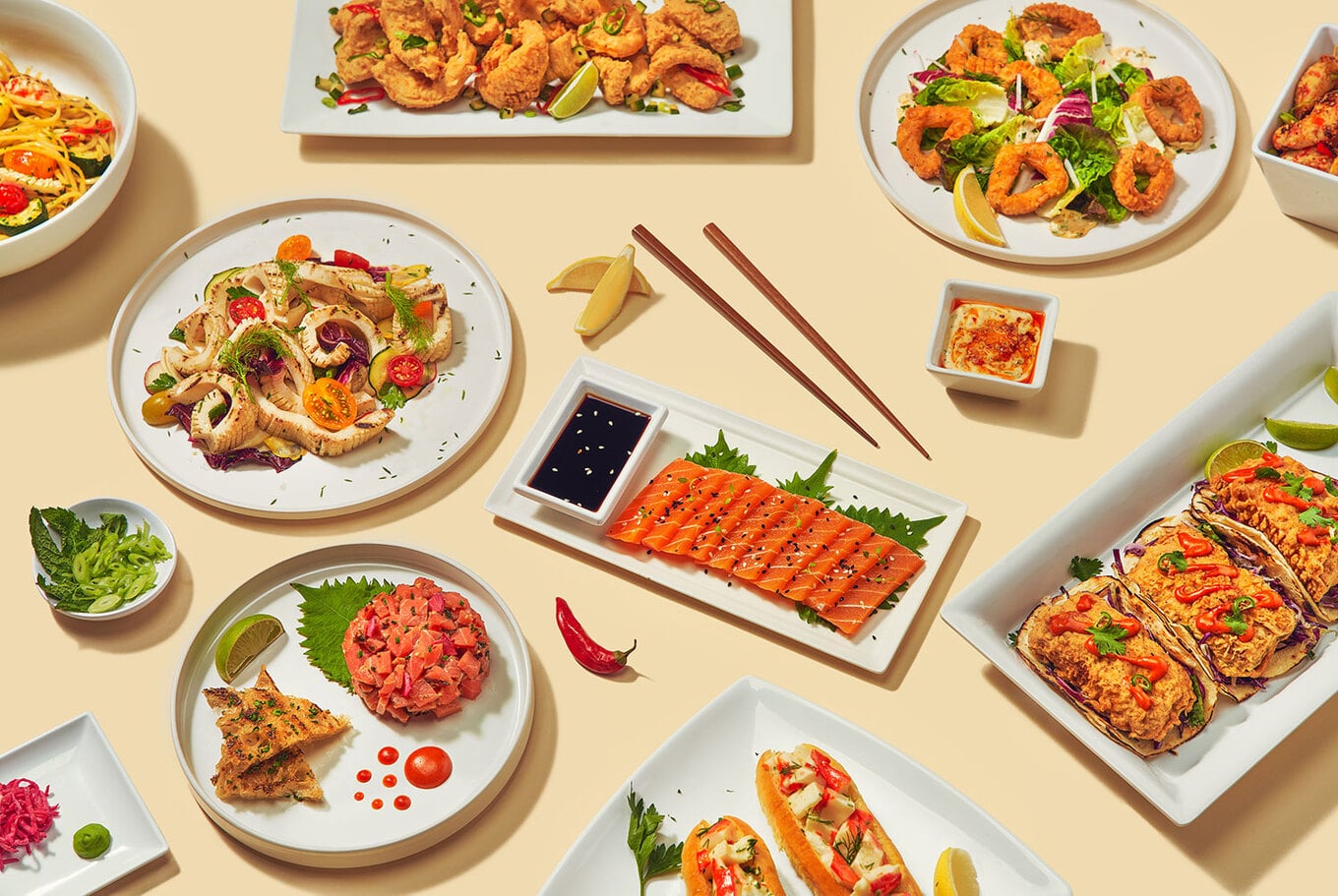 Boldly
"Seafood is the world's largest traded food commodity with approximately three billion people relying on it as a core source of protein," Ananda Bhavani, the CEO of Australian brand Boldly, said in a statement. The company just debuted the world's widest selection of plant-based seafood products, including vegan jumbo shrimp and calamari.
"With 65 percent of seafood expenditure occurring outside the home, primarily at restaurants, we are excited to offer a variety of new plant-based choices with no compromise, bringing all the classic seafood tastes to restaurant tables, better than ever," she added.
Boldly is just one example of a vegan brand trying to change the seafood status quo. To learn more about innovative vegan fish products, find our guide to the best vegan fish sandwiches here, and our guide to the best vegan sushi here.
For more on the fishing industry, read: