Last year, actor and comedian Kevin Hart added another string to his bow: vegan restauranteur. The A-lister first opened his vegan fast-food concept, Hart House, in Westchester, CA, back in August 2022, and now the brand has an additional two locations, in Monrovia and Hollywood. The goal, according to Hart, was to create a fast-food chain to rival McDonald's, only with no animal products involved. But this year, he's taking things a step further and using his restaurants to empower local communities, too.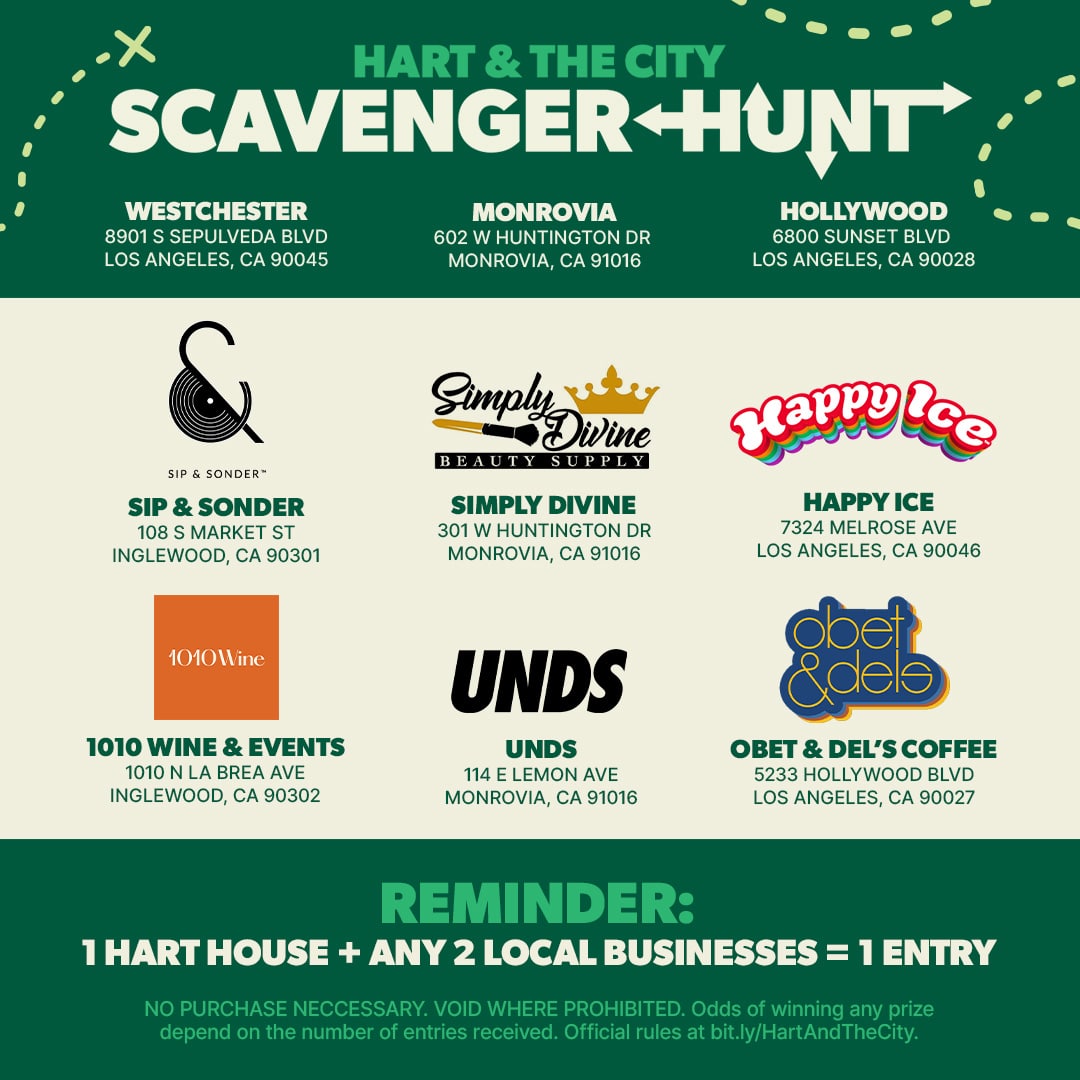 Hart House
From June 10 to June 11, Hart House is launching Hart & The City, an interactive scavenger hunt that will highlight minority-owned businesses throughout Los Angeles. It works like this: customers head to their nearest Hart House location to collect their "flavor passport," and after that, they go on to visit participating local businesses to gain more stamps on the passport.
When the tour is over, customers upload their completed passports to the Hart House website for a chance to win various prizes (one of which is a VIP experience with Hart himself). Participants will also be treated to block parties, vegan food, and live music.
"The future of food has Hart," notes the chain. "We're committed to bringing plant-based to the people while uplifting our communities. We know collaboration fuels connectivity and we wanted to champion that through an event that brings folks of all walks together. With our ultimate goal being to serve as a vehicle to accessible food, small businesses, and our growing community."
Kevin Hart uplifts small minority-owned vegan businesses
This is not the first time Hart has used his platform to uplift small minority-owned businesses.
Earlier this year, the comedian-turned-entrepreneur awarded $500,000 in grants to 50 businesses, two of which were vegan, via The Coramino Fund. The latter is a joint venture between national nonprofit the Local Initiatives Support Corporation and Hart's tequila brand Gran Coramino Tequila.
This time, Hart & The City's participating local businesses include Sip & Sonder, a coffee roastery and house that spotlights products from global communities of color, and Simply Divine Barber Shop + Salon, a Black-owned barbershop, beauty shop, and barber school.
1010 Wine, an upscale Inglewood wine bar; Unds, a sneaker and clothing store; Onet and Del's, a coffee shop and community space; and Happy Ice LA, a dairy-free dessert shop will also be involved in the interactive hunt.
According to Hart House, these businesses "bring life to LA neighborhoods through their values and accessible practices."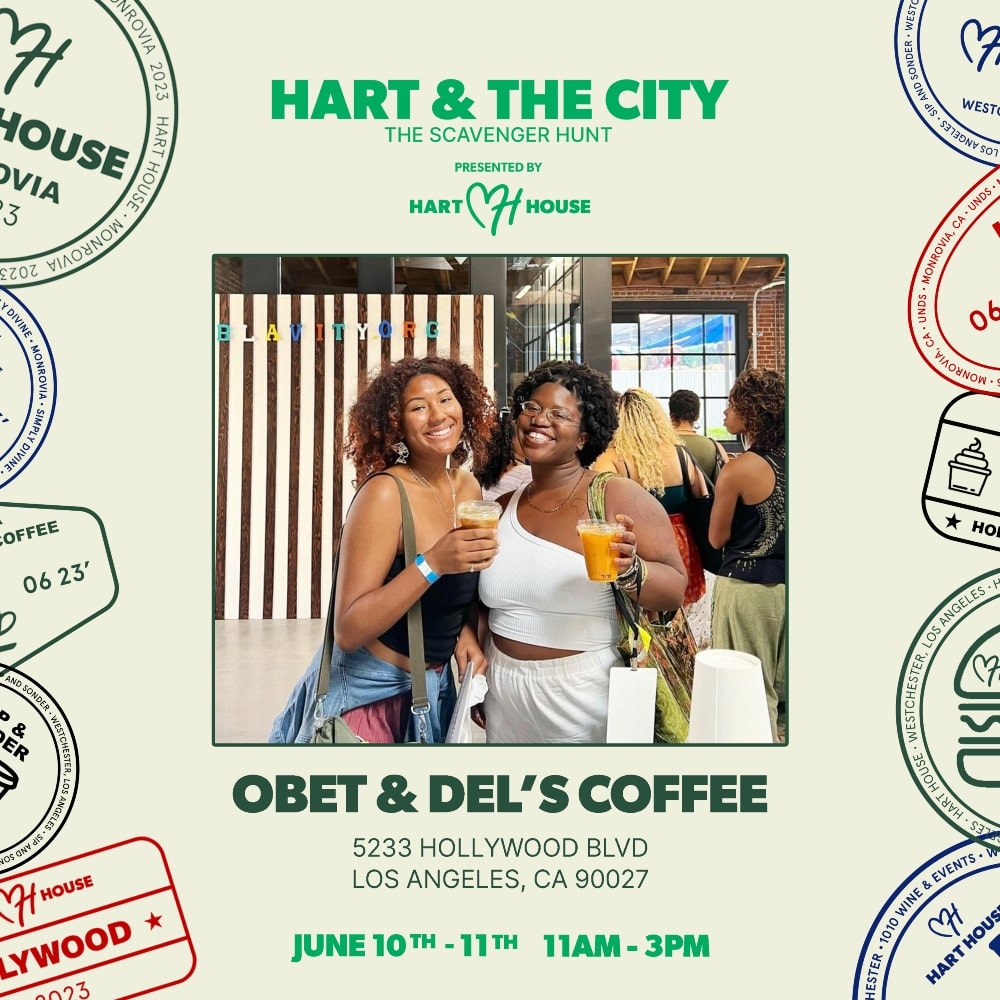 Hart House
The rise of vegan fast food, backed by celebrities
Hart is not vegan himself, but, as demonstrated by the expansion of Hart House, he is committed to improving the accessibility of plant-based food.
The chain's menu includes fast-food classics with a vegan twist. There's the Deluxe Crispy Chick'n, for example, which features crispy plant-based chicken with vegan "hunny" mustard, as well as nuggets, burgers with the brand's own signature beef-like patties, salads, fries, and dairy-free shakes.
"As someone who has been preaching 'Health is Wealth,' building Hart House felt like the natural evolution of my flexitarian lifestyle and my business ecosystem," Hart said in a statement last year.
"I'm beyond proud of this industry-changing restaurant and the amazing team behind it working tirelessly to create delicious, sustainable food that delivers can't-believe-it flavor in every bite," he said.
The comedian isn't alone in trying to give consumers more vegan fast-food options. Neat Burger—a British plant-based burger chain backed by Formula One champion Lewis Hamilton—recently announced an $18 million raise, which will go towards its US expansion. The chain already has 10 locations around the world, including several in London, one in Dubai, and one in the Nolita neighborhood of New York City.
"We see New York as a tastemaker gateway to the US and by all metrics it has been our most successful launch to date," said Zack Bishti, Neat Burger's CEO, in a statement. "New Yorkers have good taste and strong opinions and we've been thrilled to see customers continually return."
To find out more about Hart House, as well as how to get involved in the upcoming scavenger hunt, click here.
For more on vegan fast food, read: