The food choices we make every day have a big impact on the climate and environment, and it seems that younger generations are more in tune with this issue than ever before. A new study, conducted by OnePoll and commissioned by Avocado Green Mattress, found that the majority of Gen Z and millennials desired greater clarity from restaurants regarding the environmental impact of different food options.
Although the survey initially aimed to explore menu anxiety when ordering from restaurants, it also explored factors that influence food choices, including how the inclusion of labels such as "vegan" and "vegetarian" on a restaurant's menu influenced customers' ordering decisions.
Results indicated that younger generations were more likely to opt for these options.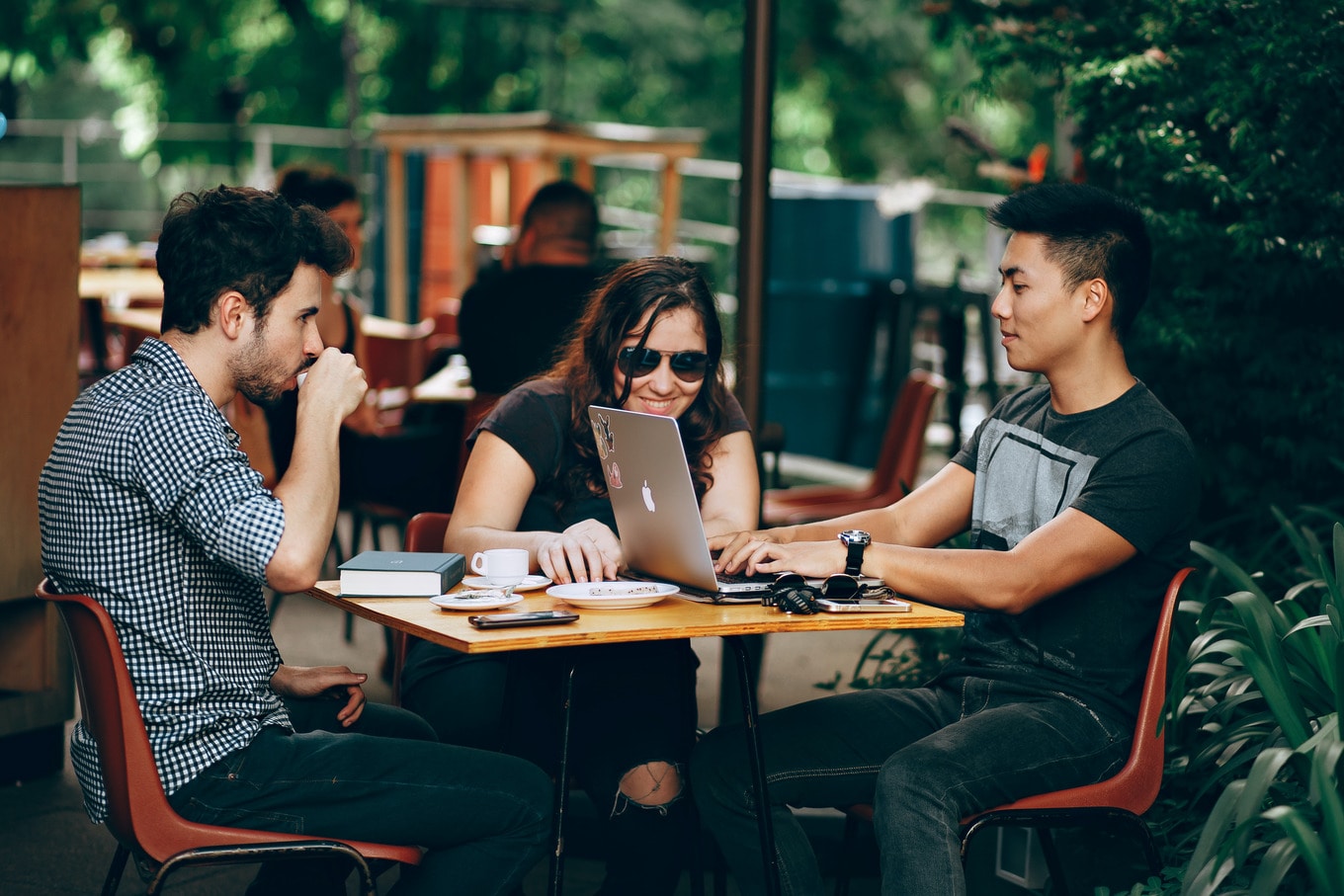 Helena Lopes/Unsplash
For instance, when "vegan" was used as a label on the menu, 39 percent of younger generations expressed a greater likelihood of ordering the food, while only 15 percent of older generations shared the same inclination.
Similar patterns emerged for the label "vegetarian," with 34 percent of Gen Z and millennials expressing a higher likelihood of ordering such items compared to 17 percent of Gen X and baby boomers.
Overall, the study found that 77 percent of younger generations desired greater clarity from restaurants regarding the environmental impact of different food options, whereas 58 percent of older respondents felt the same way.
Menu anxiety when ordering food
Three in 10 Americans experience "menu anxiety" when ordering food from a restaurant—that is, the stress of making a choice from a restaurant menu. The research, which involved 2,000 adults, revealed that younger generations were significantly more likely to feel anxious while placing their orders.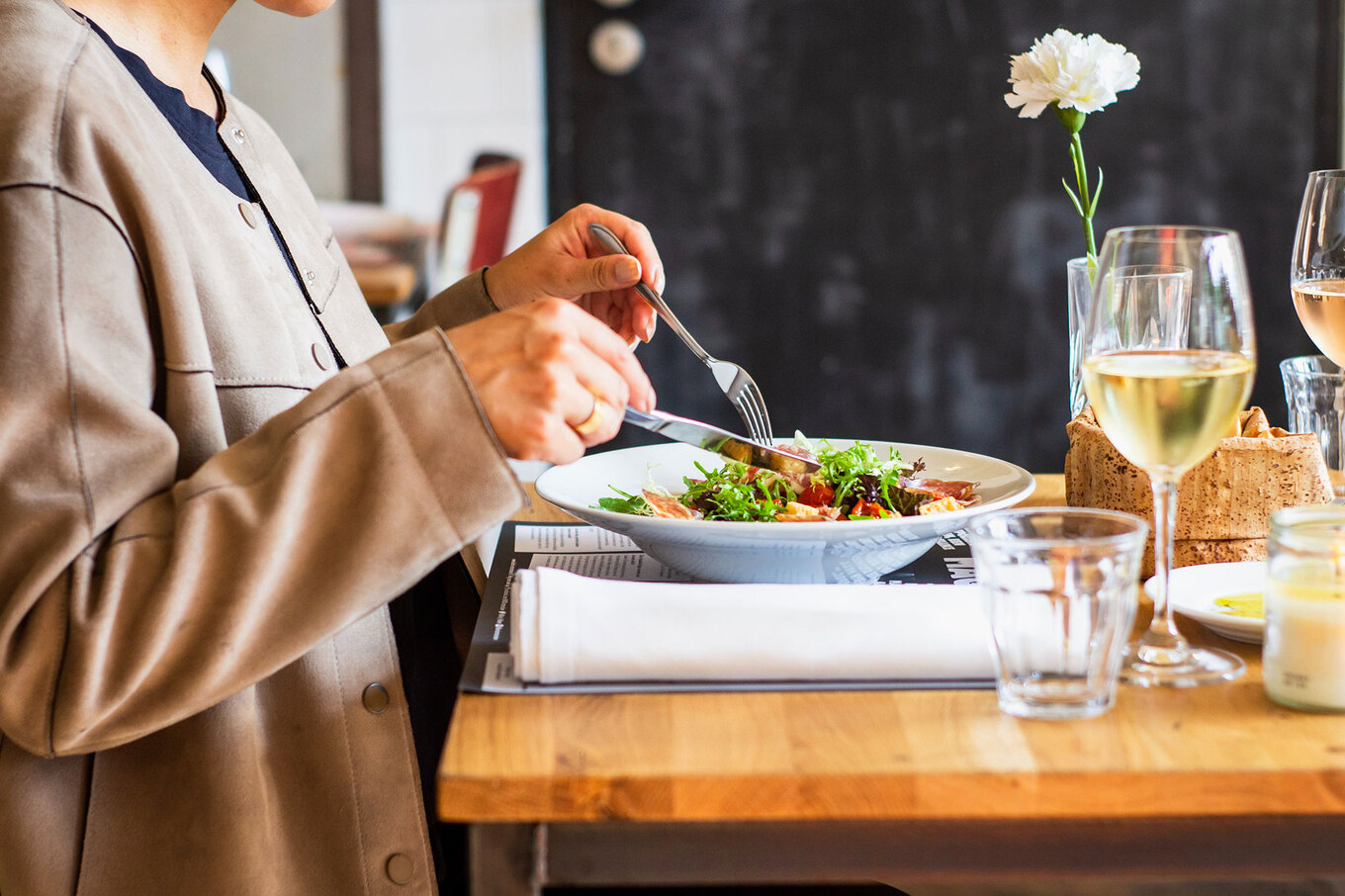 Unsplash
Specifically, 41 percent of Gen Z and millennials (aged 18 to 43) reported experiencing menu anxiety, while only 15 percent of Gen X and baby boomers (aged 44 to 77) felt the same pressure.
Jessica Hann, Avocado Green's Senior Vice President of Brand Marketing and Sustainability, emphasized the importance of individual choices in shaping the health of communities.
"Our individual choices matter," Hann said in a statement. "From how we eat to how we sleep, our collective decisions are inextricably linked to the health of our communities."
Furthermore, the study found that younger individuals were more inclined to let others order first in order to observe their choices. Approximately 47 percent of younger generations adopted this strategy, in contrast to 30 percent of older generations who followed suit.
Interestingly, younger Americans also demonstrated a tendency to browse through menus online before visiting a restaurant. Among respondents aged 18 to 43, 24 percent stated that they "always" checked out the menu in advance, while only 15 percent of those aged 44 to 77 shared the same habit.
Climate impacts food choices
Although the survey initially explored menu anxiety, it delved deeper into the factors influencing food choices. Taste understandably ranked as the most important factor, with 71 percent of respondents considering it when ordering.
Cost followed closely behind, with 57 percent of participants prioritizing affordability. Additionally, the time required for food preparation (22 percent); the potential messiness of the meal (16 percent); and the environmental impact of the food (15 percent) rounded out the top five factors.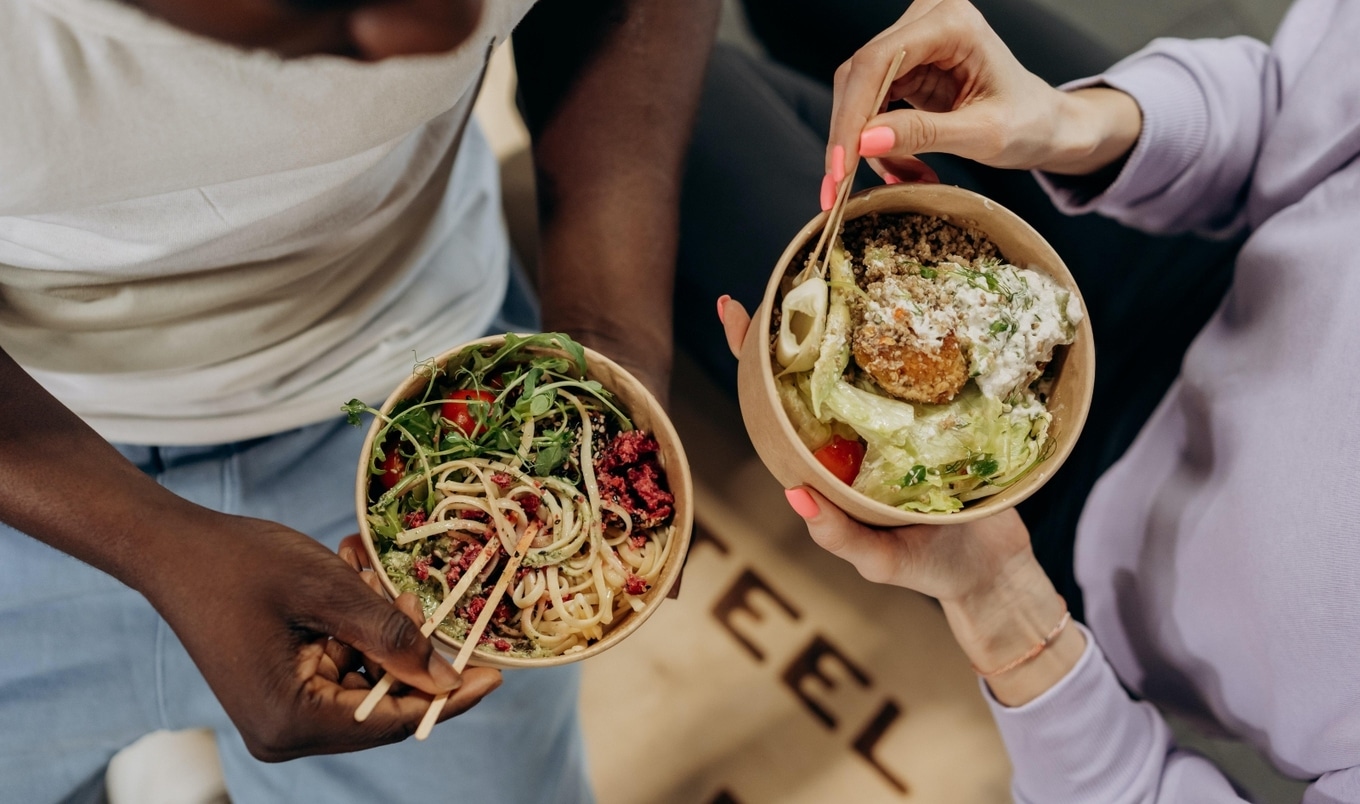 Pexels
When examining the environmental impact factor in more detail, the study revealed that one fifth of Gen Z and millennials were concerned about the ecological consequences of their food choices, compared to only 7 percent of Gen X and baby boomers.
Younger generations also demonstrated a greater awareness of the environmental impact associated with restaurant meals. A total of 62 percent of respondents aged 18 to 43 claimed to be "very" or "somewhat" aware of the environmental impact, while only 42 percent of Gen X and baby boomer respondents shared the same level of consciousness.
"Understanding our environmental impacts shouldn't just be a younger generation thing. We should all be pro clean air, pro clean water, and pro healthy climate," Hann concluded. "We're all responsible for the planet we leave behind for our kids and grandkids."
Are climate labels important?
One way to better understand the environmental impact of our food choices is climate labels on food menus. A study published earlier this year found that climate impact labels, especially for high-impact items such as meat, are an effective strategy to reduce red meat selections and encourage more environmentally sustainable restaurant choices.
The study, published in the Journal of the American Medical Association, hypothesized that because more than one third of Americans eat fast food on a typical day, fast-food restaurants are an important setting to encourage more environmentally sustainable food choices.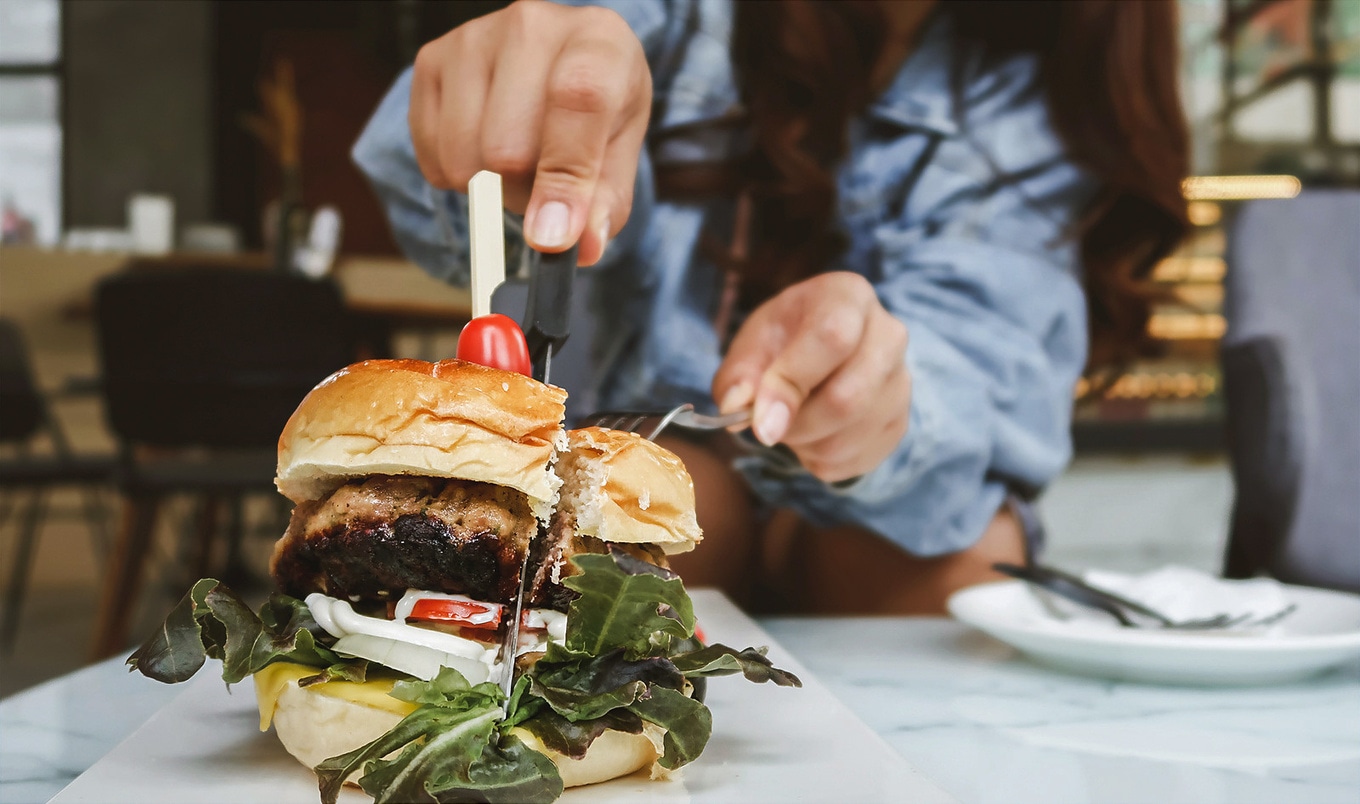 Getty
The study authors point out that animal-based food production, primarily driven by beef production, is responsible for 14.5 percent of global greenhouse gas emissions and is a big contributor to climate change.
"We found that climate impact menu labels were effective compared with a QR code label at encouraging US adults to choose a more environmentally sustainable (ie. non-red meat) item from a fast-food restaurant menu," the study authors said.
For the latest vegan news, read: