Japanese food tech company Dr. Foods Inc. has developed vegan foie gras and vegan caviar, which will be included on the menus of 28 wedding halls and hotel restaurants nationwide, starting in September.
The innovative products, developed and sold by Dr. Foods, aim to address the ethical and environmental concerns associated with traditional foie gras and caviar production. Typically, foie gras is made by forcefully feeding ducks or geese until their livers become engorged and fatty. And caviar is unfertilized fish eggs that are taken from the uterus of a captured and slaughtered female surgeon.
Dr. Foods successfully developed vegan alternatives to these luxury ingredients using entirely plant-based components. Nihon Ceremony Co., Ltd. is the managing company behind popular wedding venue Notre Dame Yokohama Minato Mirai and renowned for its proactive stance on environmental issues, and was quick to embrace the sustainable initiative.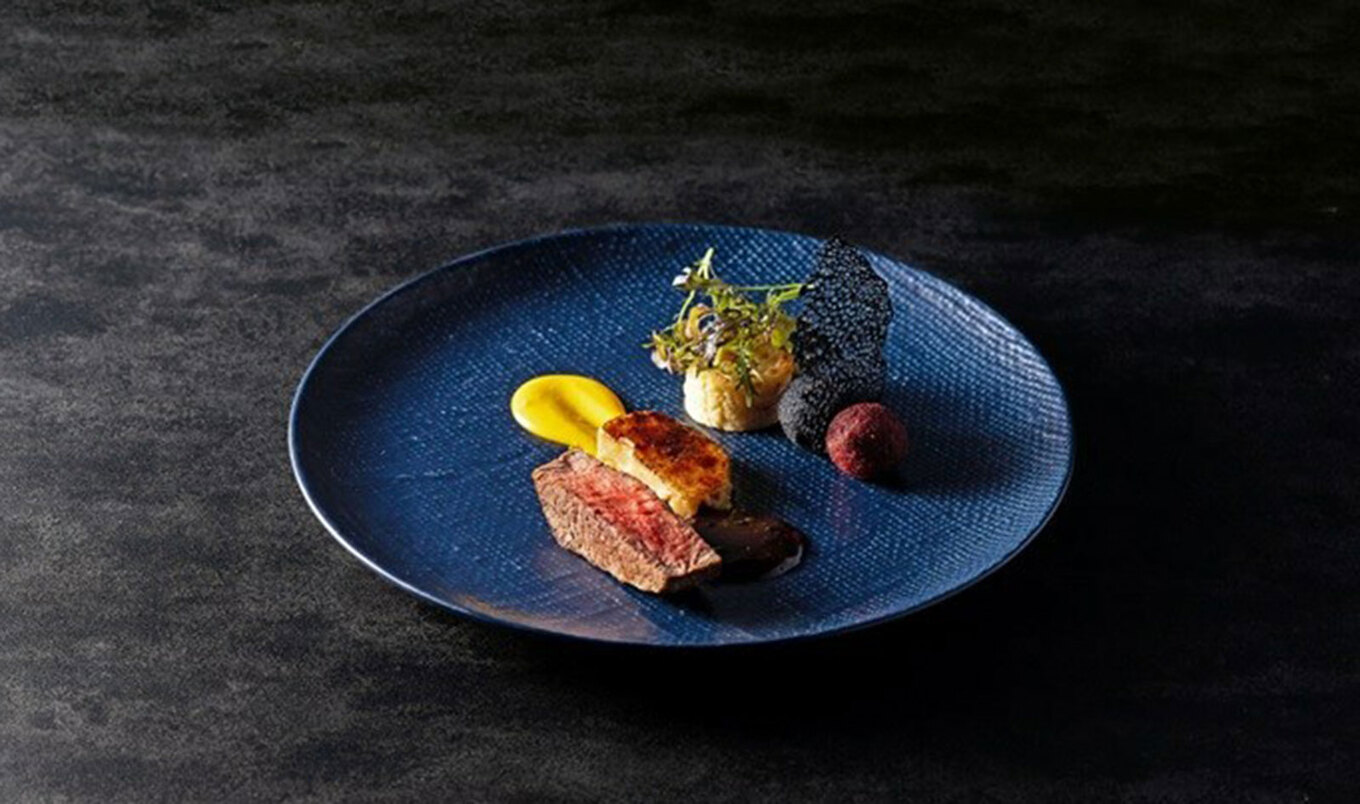 Dr. Foods
With approximately 160,000 servings to be offered across its wedding venues and hotel restaurants, Nihon Ceremony aims to create a truly eco-conscious dining experience for newlyweds and their guests.
Ethical foie gras and caviar
The decision to incorporate the vegan alternatives comes amidst growing global attention on the ethical treatment of ducks, geese, and sturgeons—the primary sources of foie gras and caviar, respectively. Reports of inhumane practices in the farming of ducks and geese, as well as the critically endangered status of sturgeons, have sparked widespread debate and calls for action.
Countries such as Italy, Poland, and Turkey have already implemented bans on foie gras production, while in the United States, the production of foie gras is illegal in California and its sale is also banned in New York City.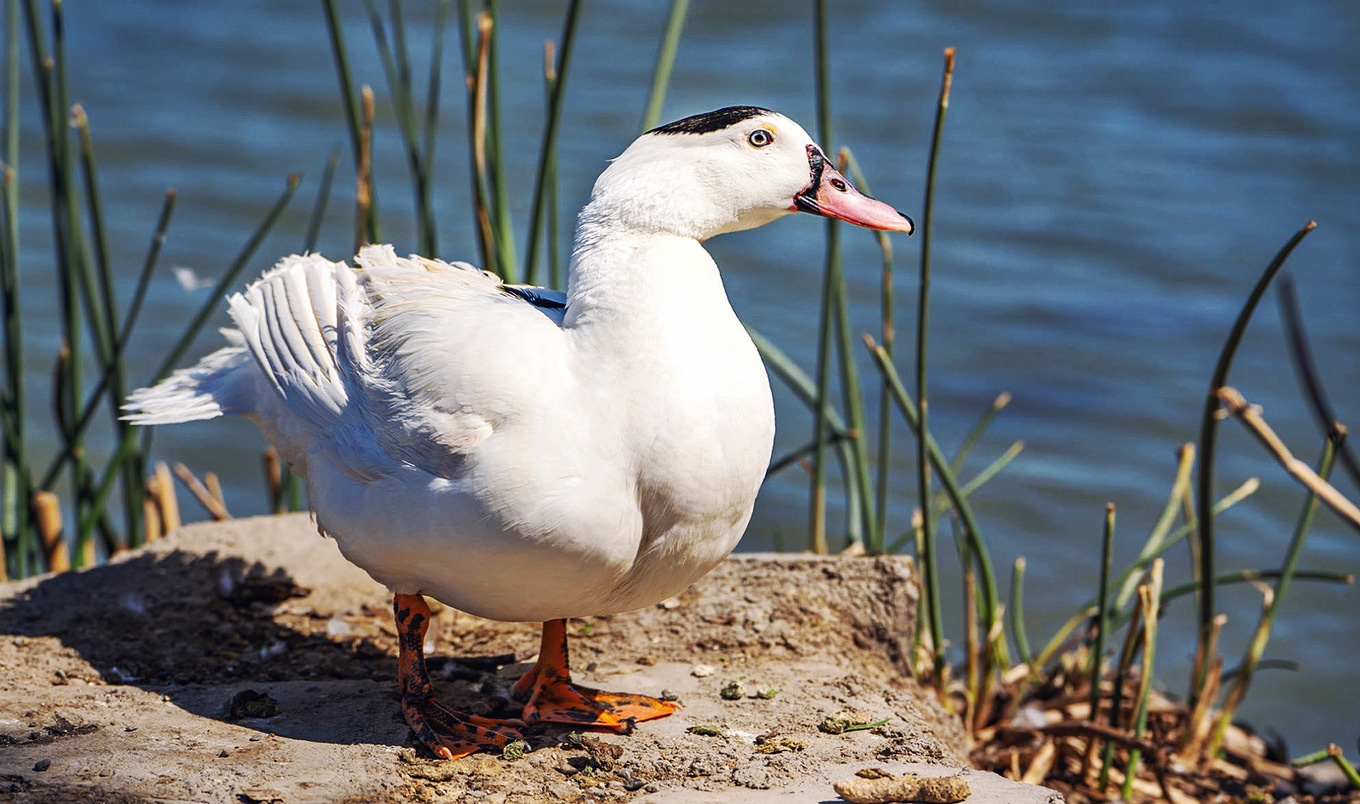 Adobe
Over in the United Kingdom, the production of foie gras is banned, but it can still be imported from mainland Europe. And despite its royal history, King Charles III officially banned foie gras from menus at royal residences last year due to cruelty concerns.
The monarch's decision was confirmed in a letter sent by Tony Johnstone-Burt, the Master of King Charles' household, to the United Kingdom arm of animal-rights group People for the Ethical Treatment of Animals (PETA).
"I can affirm that neither the Royal Household nor the Royal Residences purchase foie gras, nor are there any plans to amend this policy," the letter stated.
Dr. Foods also has plans to introduce more plant-based alternatives for high-end ingredients by the end of the year. The company aspires to make these once-exclusive ingredients more accessible and sustainable for everyday consumption, ultimately striving for a future where the environmental impact of the food industry is significantly reduced.
Nestlé looks to expand vegan foie gras
Meanwhile, food conglomerate Nestlé is eyeing a global launch of its own vegan foie gras.
Last year, Nestlé conducted a trial of a vegan foie gras called Voie Gras in Switzerland and Spain. The innovative product, made from soy, miso paste, and truffle, was launched under Nestlé's Garden Gourmet brand.
During the trial, the vegan foie gras substitute was made available in a chilled 180-gram block and stocked in 140 Co-op stores across Switzerland and select points of sale in Spain.
Encouraged by the positive response, Nestlé has applied to register the name 'Veggie Gras' as an international trademark with the Intellectual Property Office—specifically under classes 29 and 30, which cover vegetable substitutes for foie gras and pastes—hinting at a global expansion.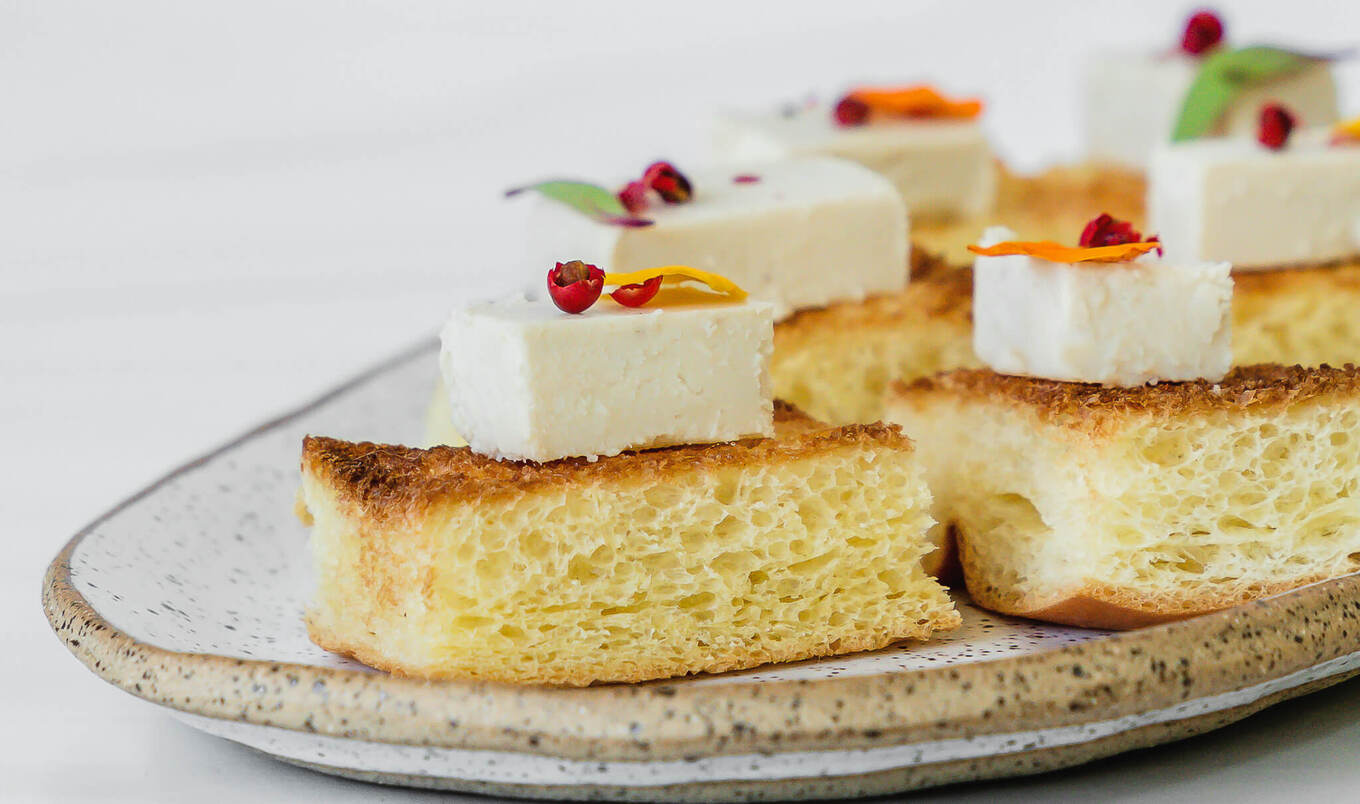 The Better Meat Co..
The success of the Voie Gras trial indicates Nestlé's ongoing commitment to developing and exploring innovative plant-based alternatives in response to changing consumer preferences.
Meanwhile, other brands are working to provide alternatives to foie gras. In Spain, Hello Fuah!, a new plant-based alternative to foie gras made with cashews, coconut oil, and beetroot, is in high demand.
And last year, California company The Better Meat Co., debuted its mycelium-based foie gras at the headquarters of social media platform LinkedIn.
"There's no factory farming involved. There is no animal cruelty," Joanna Bromley, The Better Meat Co.'s co-founder, told VegNews last year. "And it's much better for your health, as well."