Since mid-March, Taylor Swift has been hopping around the country on her The Eras Tour, filling stadiums and triggering traffic jams at every turn. This week, Swifties are descending upon Mexico City where the 33-year-old pop star is performing four shows at the Foro Sol sports stadium, where capacity is near 90,000.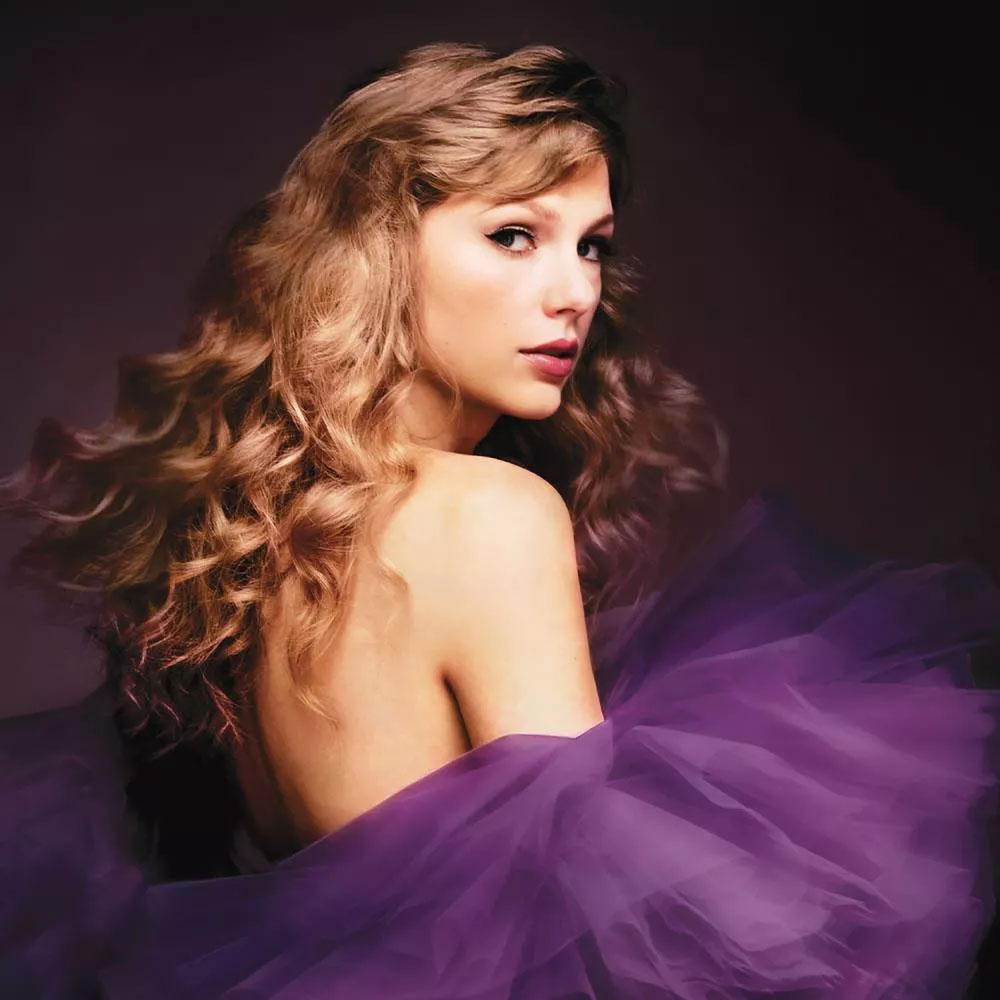 Universal Music Group
And for these Mexico City shows, the beginning of The Eras Tour international stops, fans will have a special treat to nosh on while singing along to Swift's classics. That's because local startup Propel Foods will serve up a selection of tacos filled with its innovative vegan meats, made with the help of artificial intelligence.
On offer at the shows will be all three of the startup's vegan meats: Bistec (steak), Chorizo, and Pastor. Serving these options at a massive show like Swift's gives fans an opportunity to taste a more sustainable version of a local favorite while shining a light on Propel's mission of providing plant-based alternatives that are good for health and the environment.
Taylor Swift propels vegan steak tacos into the spotlight
Founded by students at the Instituto Tecnológico Autónomo de México, Propel is quickly building a name for itself in the plant-based food industry. In 2021, Propel won the prestigious Hult Prize, receiving a $150,000 prize and backing from the Mexican government. Last year, the young startup—a graduate of the ProVeg Incubator—secured a sustainability award during the Ftalks Food Summit Latin America Mexico.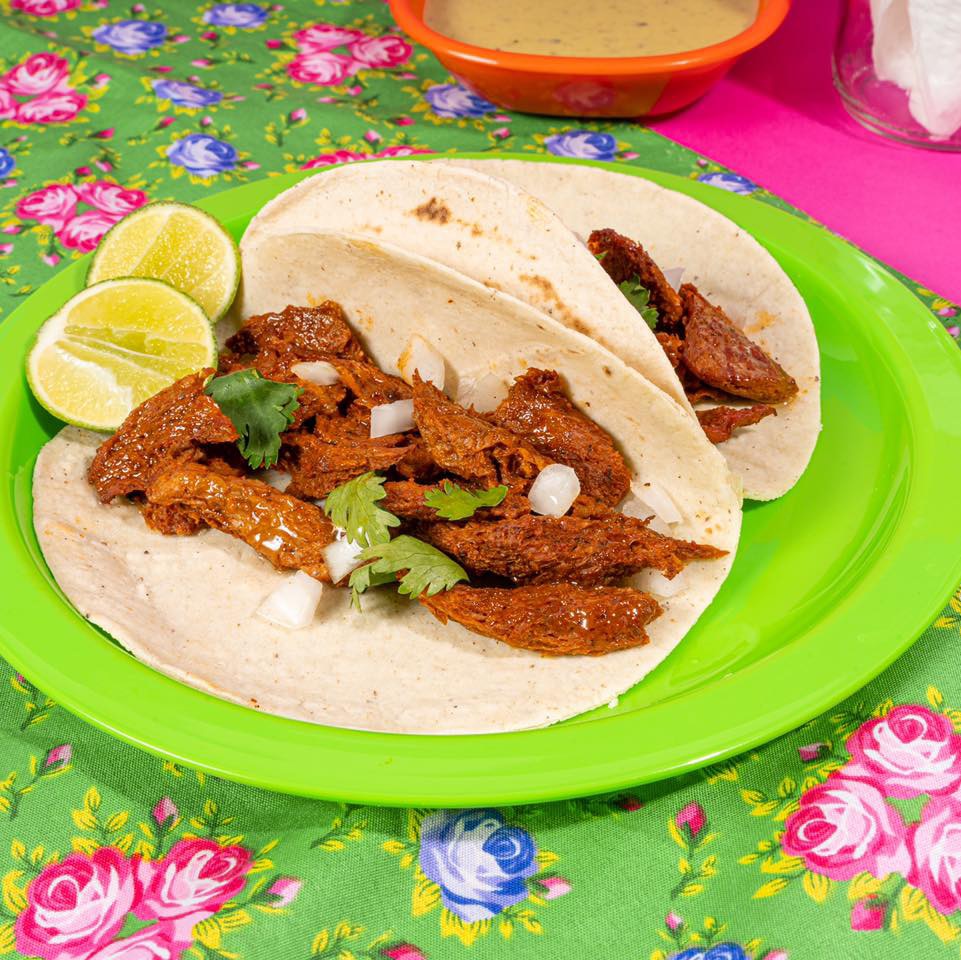 Propel Foods
Utilizing deep-learning algorithms, the startup formulates alternative proteins considering factors such as carbon emissions, nutritional value, and sensory attributes. Propel developed its vegan meats for the Mexican palate and hopes to make it easier for more people to choose plant-based foods, vegan or not.
"We have put a lot of time and effort into formulating the best products possible, both health and taste-wise," a spokesperson for Propel tells VegNews. "It's nerve-wracking when someone is trying our tacos for the first time, but it's so gratifying when they take their first bite and cannot help but smile because [they say], 'It tastes just like tacos!'"
Propel Foods
The overall mission here is to do its part in helping consumers eat 25-percent less animal products by 2030 and 50-percent less by 2050—critical milestones for slashing carbon emissions to mitigate the worst of climate change.
Serving its vegan tacos at Swift's shows in Mexico City amplifies its mission on the global stage, an experience that is both highly rewarding and a bit intimidating for the young startup.
"Major artists like Taylor Swift have the power of creating a ripple effect and difference in their fans' behaviors and opinions," the spokesperson says. "Someone who was initially questioning trying a plant-based product might feel more motivated to do so because it's being sold at a Taylor Swift concert."
Back in April, Swifties got another taste of sustainable food at her concerts at the Raymond James Stadium in Tampa, FL. Here, vegan seafood provider The Ish Company offered fans a taste of something fresh: grain bowls topped with Shrimpish, realistic vegan shrimp made by the Ish Company.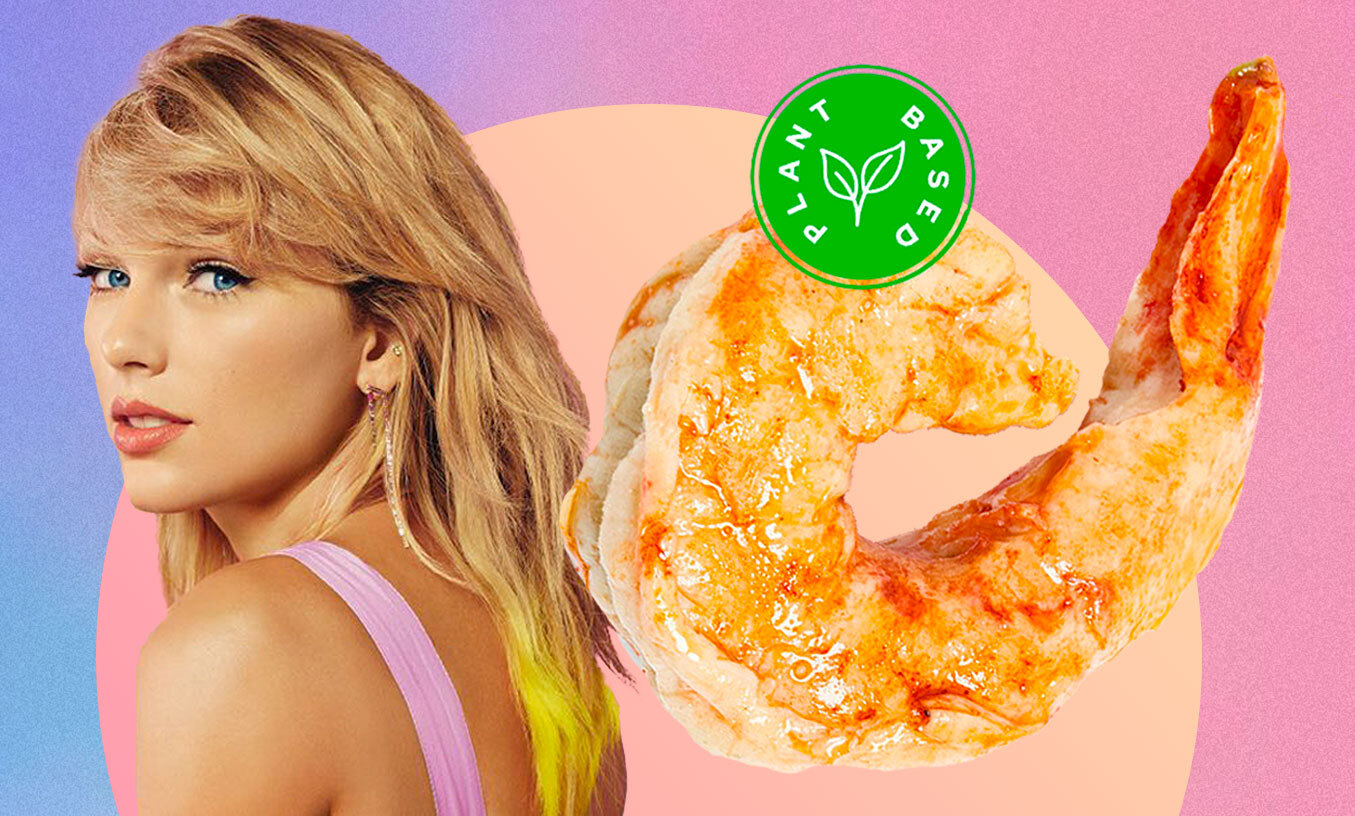 The Ish Company
"The average Taylor Swift fan, likely Gen Z or Millennials, are the highest population of flexitarians and are looking for more plant-based options," Charlie Ayers, The Ish Company's Executive Chef, told VegNews at the time.
"Specifically at a five-hour concert, it's also important to have high-quality and healthy foods, which you usually don't get at these types of events," Ayers said.
Taylor Swift's climate impact
In a time where celebrities are being closely scrutinized for their contributions to climate change, putting vegan steak tacos and fish-free shrimp bowls on the concert menu is a step forward towards mitigating Swift's environmental impact.
Last year, sustainability marketing firm Yard released a scathing report detailing the carbon emissions of celebrity private jets and named Swift as a top offender. In its report, Yard showed that Swift's private jet had taken 170 flights between January 1 and July 29, 2022, resulting in 8,293.54 metric tons of total flight emissions.
Soon after the report went public, a spokesperson for Swift released a statement to deny these claims. "Taylor's jet is loaned out regularly to other individuals," the spokesperson said. "To attribute most or all of these trips to her is blatantly incorrect."
In addition to sharing her jet, Swift can further offset some of the carbon emissions she—and her fans—produce in coming to these shows by continuing to embrace and promote plant-based foods.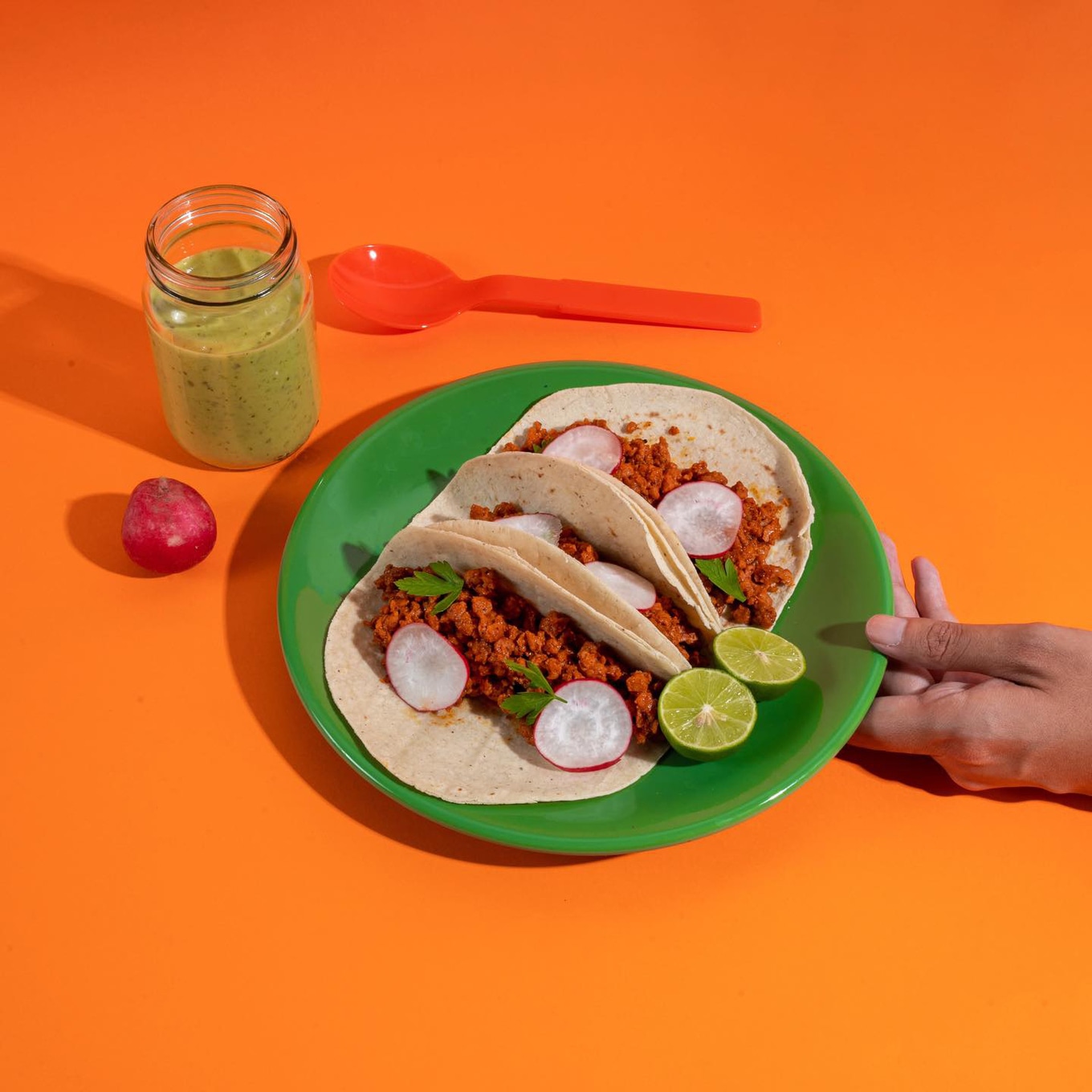 Propel Foods
"By offering a plant-based alternative to regular tacos, artists can help their fans know more sustainable alternatives to their usual favorites, which will help both their health and our planet's," the Propel spokesperson says.
"Nonetheless, this is still just a tiny step that artists should take to reduce the carbon emissions produced in their concerts, and they should look into more alternatives to make the whole experience a lot more planet-friendly," the spokesperson says.
For the latest vegan news, read: