Taylor Swift fans in Tampa, FL are in for a treat during her concerts at the Raymond James Stadium. Here, vegan seafood provider The Ish Company is offering guests a taste of something fresh.
Throughout Swift's concerts, select concessions at the stadium will be serving lemongrass and citrus thyme vinaigrette grain bowls topped with Shrimpish, realistic vegan shrimp made by the Ish Company.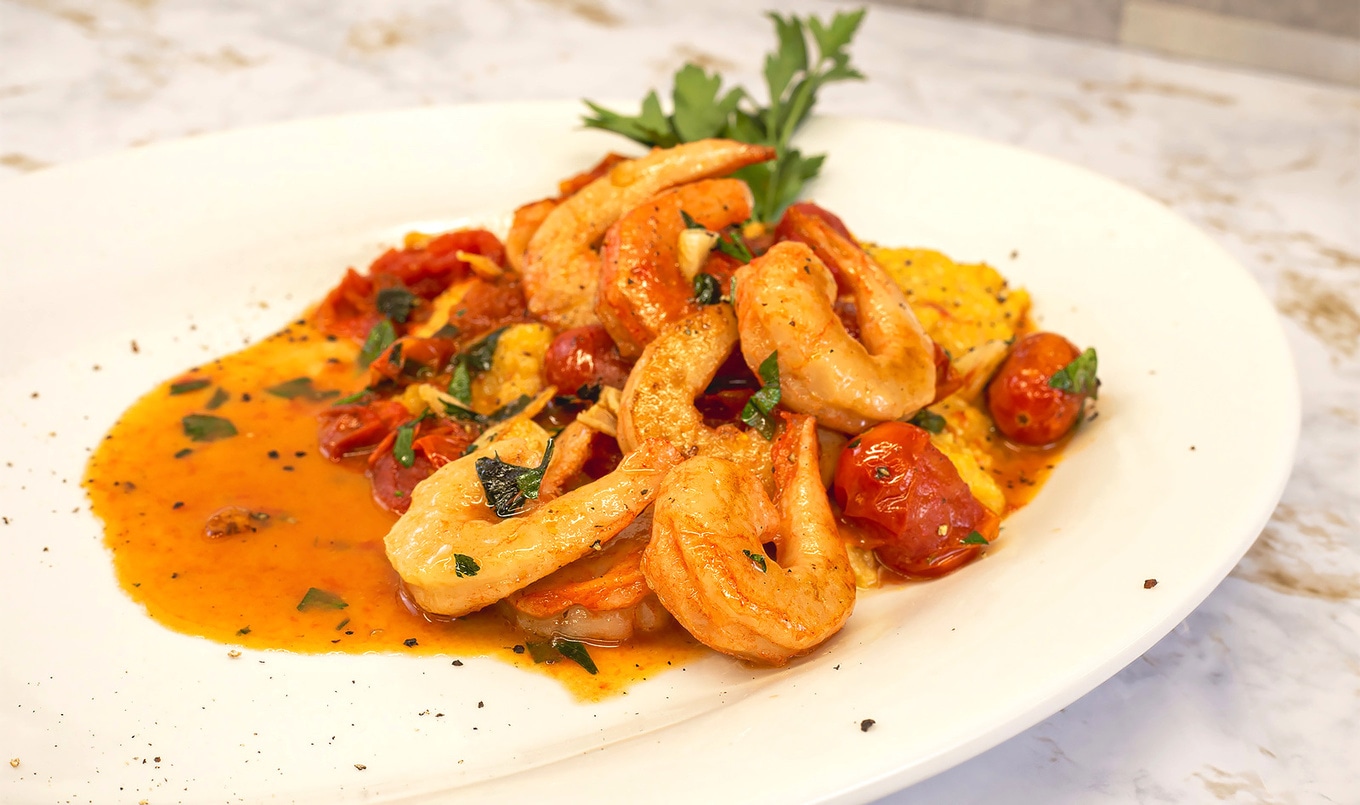 The Ish Company
The Ish Company's executive chef Charlie Ayers explains that these shrimp bowls are offered to better serve the musical artist's fanbase. "The average Taylor Swift fan, likely Gen Z or Millennials, are the highest population of flexitarians and are looking for more plant-based options," Ayers tells VegNews. "Specifically at a five-hour concert, it's also important to have high-quality and healthy foods, which you usually don't get at these types of events."
"People want a higher-end experience, and rather than the typical hot dogs or other quick fried foods at venues, we're stepping it up with a high-quality product that still satisfies the taste buds," he says.
Sustainable fish for the next generation
Founded in 2020, The Ish Company is on a mission to give foodservice operators truly sustainable choices when it comes to seafood with its fish-free products. As such, when an operator orders 360 pounds of Shrimpish instead of shrimp, it is the equivalent of taking one car off the road for an entire year.
Ayers previously worked as the executive chef at Google where he established the employee food service program and joined the Ish Company to continue building a more sustainable food future.
"As a chef at Google, I created a new concept of 'fine food for the fast crowd,' innovating dishes that were healthy, flavorful, and planet positive, while also being fast-casual and affordable," Ayers says.
"The ISH Company's mission is the same, to create healthy, tasty, and sustainable plant-based products, and I'm happy to be able to continue refining high-quality, healthy, sustainable food in a casual setting," he says.
Next to shrimp, salmon is the second most-consumed seafood in the United States and raising these animals for food comes at a hefty cost to the environment. Last month, restaurant operators nationwide got a new way to greatly slash their carbon footprint with Salmonish—the Ish Company's third product.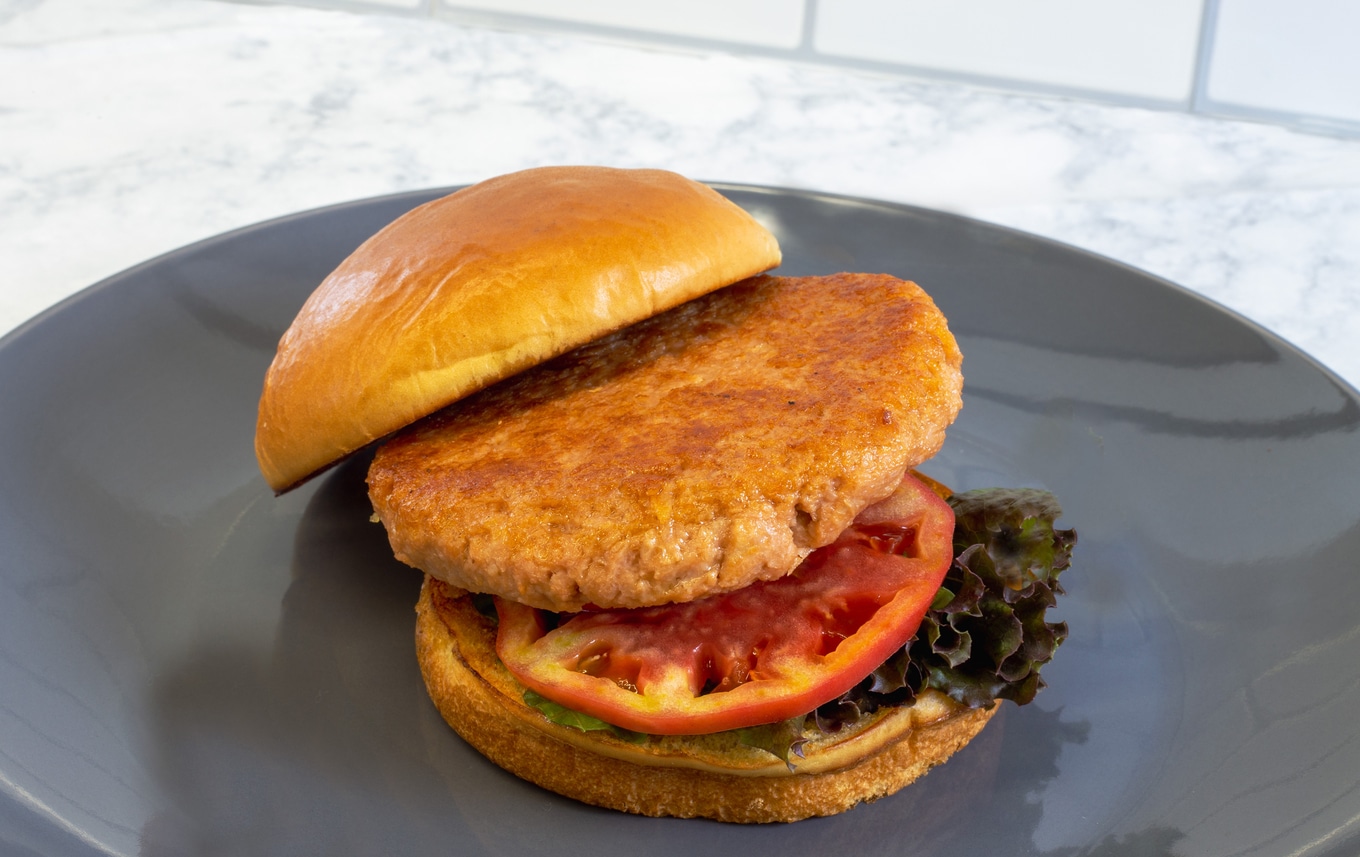 The Ish Company
The carbon footprint of Salmonish vegan burgers is 5.6 times lower than traditional salmon and a whopping 44.9 times lower than beef.
"Salmon is one of the most popular fish in the US and has a bigger carbon footprint than chicken or turkey," Christie Fleming, President and Chief Operating Officer of The ISH Company, previously told VegNews. "Given the demand for salmon and the potential to create a healthier product that drastically minimizes its carbon footprint, Salmonish Burgers were a natural next step for ISH."
Vegan salmon makes a splash
The ISH company spent nearly one year developing its new Salmonish. The fish-free salmon patty is made from a blend of plant-based ingredients such as soy protein and algal oil to deliver a similar nutritional profile—including omega-3 fatty acids—as its ocean-dwelling counterpart. It also includes kelp, an ocean regenerating ingredient that is high in minerals, another improvement on traditional salmon.
"Salmon farming is known to negatively impact ocean ecosystems by causing pollution, sea lice infestations, and overfishing," Fleming said. "Plant-based salmon alleviates the strain put on these ecosystems, offering a more sustainable option that is also better from a nutritional standpoint."
In addition to cleverly indicating that its products are an alternative version of seafood products such as shrimp and salmon, the "ish" in the company's name points to its innovative, sustainable, and healthy ("ish") mission.
"Consumers can opt for Salmonish knowing they're making a dietary choice that benefits the planet and their health, without sacrificing the flavor they love, which reflects ISH's mission to deliver innovative, sustainable, healthy, and delicious plant-based foods to every plate worldwide," Fleming said.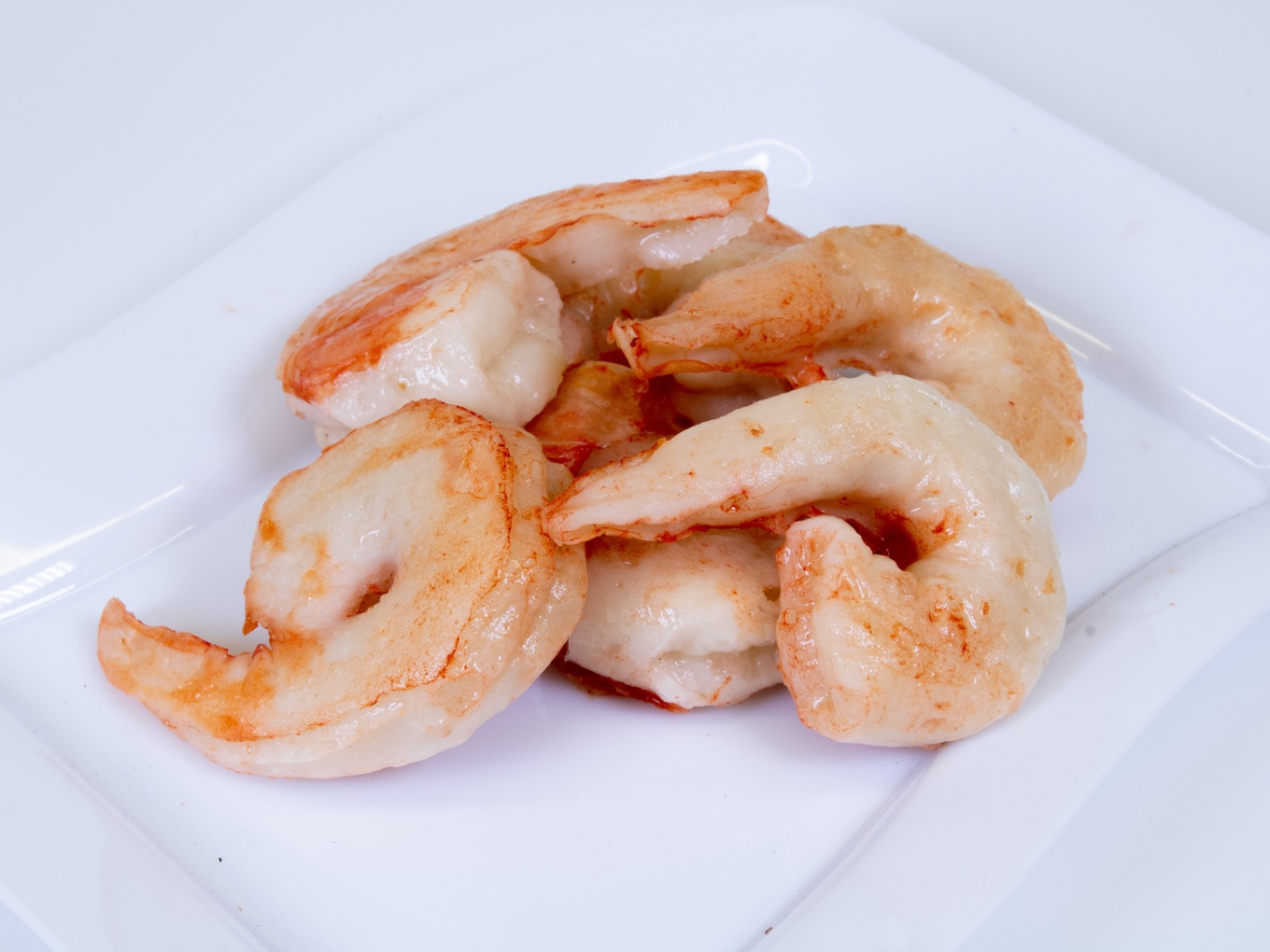 The Ish Company
While the Raymond James Stadium is the only stop on the Taylor Swift tour to serve its vegan shrimp, The ISH company recently partnered with DOT Foods, the largest food industry redistributor in North America, to get its products into the hands of many more foodservice operators.
"Today's consumers expect innovative, sustainable products at their fingertips whenever they walk into a food establishment or engage with a food retailer," Park Plank, Director of Business Development at Dot Foods, said in a statement. "By making The ISH Company products available to our expansive network of foodservice distributors, we're ensuring operators can delight consumers with unique, delicious, and environmentally friendly shrimp alternatives."
And the company—which has raised $10 million in funding to date—is forging ahead with the development of other plant-based seafood products to make as big of an impact as possible.
"​​We have a robust product portfolio in development with more than 25 products, including crab, lobster, and cod alternatives," Fleming said. "In the future, consumers can expect a continued rollout of delicious alternative seafood products that are good for your health and the planet."
For the latest vegan news, read: