Food-tech company Finless Foods is taking a multi-pronged approach to creating more sustainable seafood. Founded in 2016 by Michael Selden and Brian Wyrwas, Finless Foods is a pioneer in the cellular aquaculture space, a growing industry that uses a small amount of fish cells to grow real fish meat in a lab-setting. However, the company has now expanded to include a focus on plant-based fish as another way to tackle the growing threat of industrial fishing on the world's oceans.
One-third of the world's tuna stocks are now fished at unsustainable levels, according to the most recent State of the World's Fisheries and Aquaculture report published by the United Nations' Food and Agriculture Organization. And since tuna cannot be sustainably farmed at scale, the need for alternatives becomes more urgent as demand for the fish continues to rise.
For its first plant-based product, Finless Foods recreated tuna to give consumers a more sustainable option to the world's most widely consumed fish. "Tuna plays an important role in ocean health and has historically been a difficult species for aquaculture," Wyrwas said in a statement. "We felt that developing viable alternatives would yield the greatest net impact for our ocean."
Finless Foods' plant-based tuna will be available through restaurants and foodservice channels in mid 2022.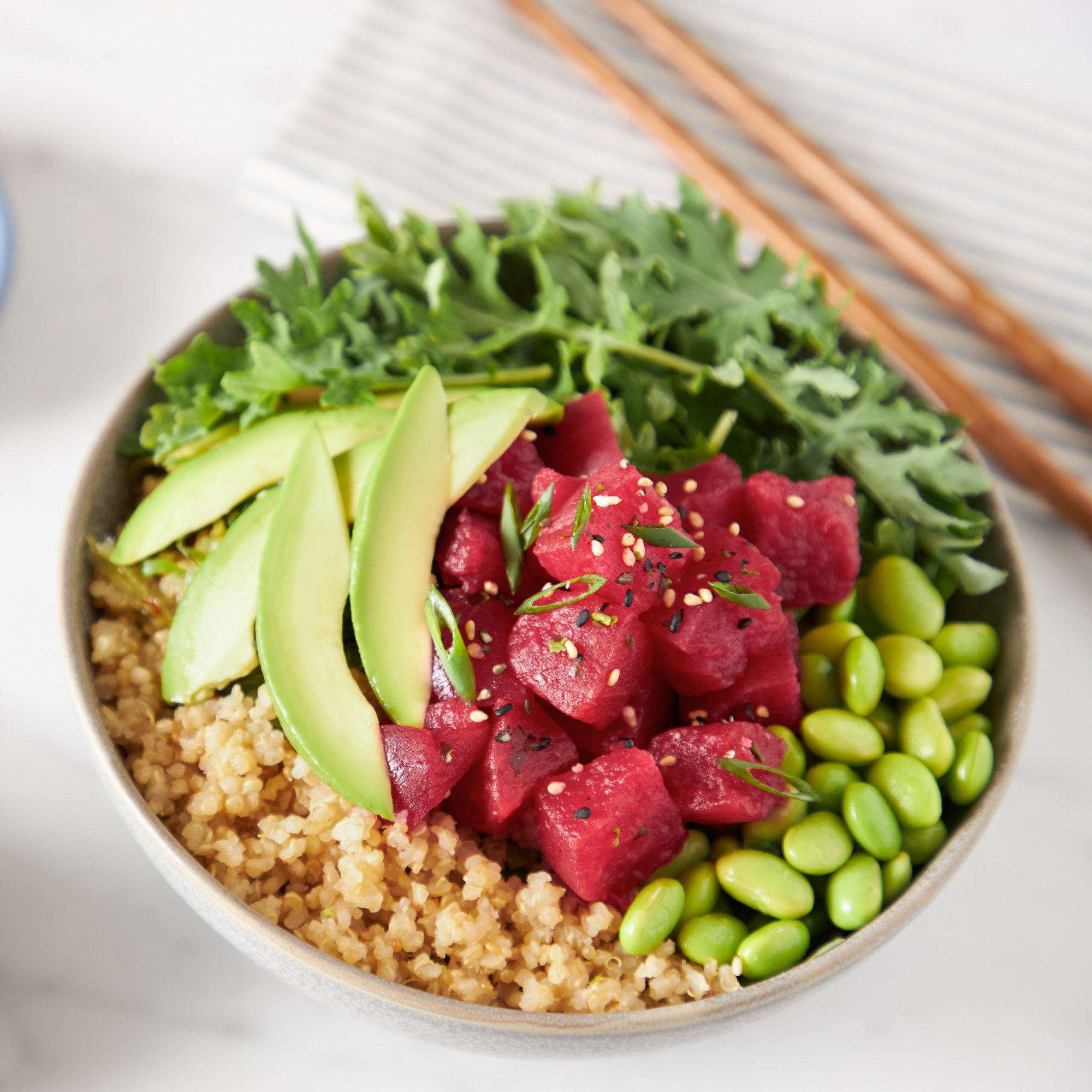 Finless Foods
Plant-based tuna: a truly sustainable fish
Finless Foods showcased its plant-based tuna as part of a poke bowl and tacos served to guests at the recent Food Network & Cooking Channel South Beach Wine & Food Festival in Miami. The product is made from a blend of nine proprietary, plant-based ingredients that together mimic the texture and taste of sushi-grade tuna while also being able to withstand the addition of citrus and marinades.
"We've developed a delicious, versatile product that makes an ideal plant-based substitute for raw tuna," Selden said in a statement. "The feedback received from our culinary partners has been phenomenal, likening the flavor and texture to sushi-grade tuna."
While other sectors of the plant-based industry—such as milk and meat alternatives—are more developed, plant-based seafood is still a white space that is expected to grow 28 percent annually over the next decade. In addition to Finless Foods, a growing number of companies are focused on making sushi-grade fish from a variety of plants to take pressure off the world's oceans.
San Francisco-based Current Foods (formerly Kuleana) uses algae, koji, radish, bamboo, and potato to create its fish-free tuna, a product that put the startup on TIME's 100 Best Inventions of 2021 list. GTFO It's Vegan makes its sustainable sushi-grade tuna, salmon, sailfish, and calamari from konjac—a root vegetable commonly grown and used in Asia.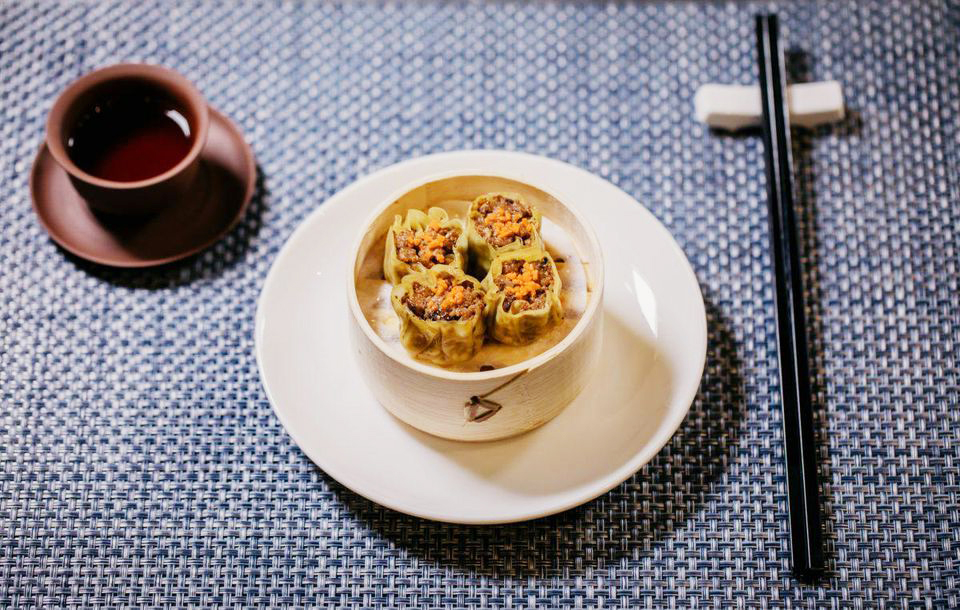 Shiok Meats
Growing fish from cells
While Finless Foods' first commercial product is plant-based tuna, the company is still focused on developing cultivated (or cell-based) seafood alternatives and will bring them to market pending regulatory approval. Currently, the only country in the world that allows the sale of cultivated meat is Singapore, where the sale of cultivated chicken made by GOOD Meat (a subsidiary of Eat Just) was approved in late 2020.
While many startups in the cell-based space are working on slaughter-free chicken, beef, and pork, Finless Foods has several competitors in the cellular aquaculture space, including Shiok Meats. Singapore's first cell-based seafood startup, Shiok held a tasting event last year to showcase its cultivated crab and lobster.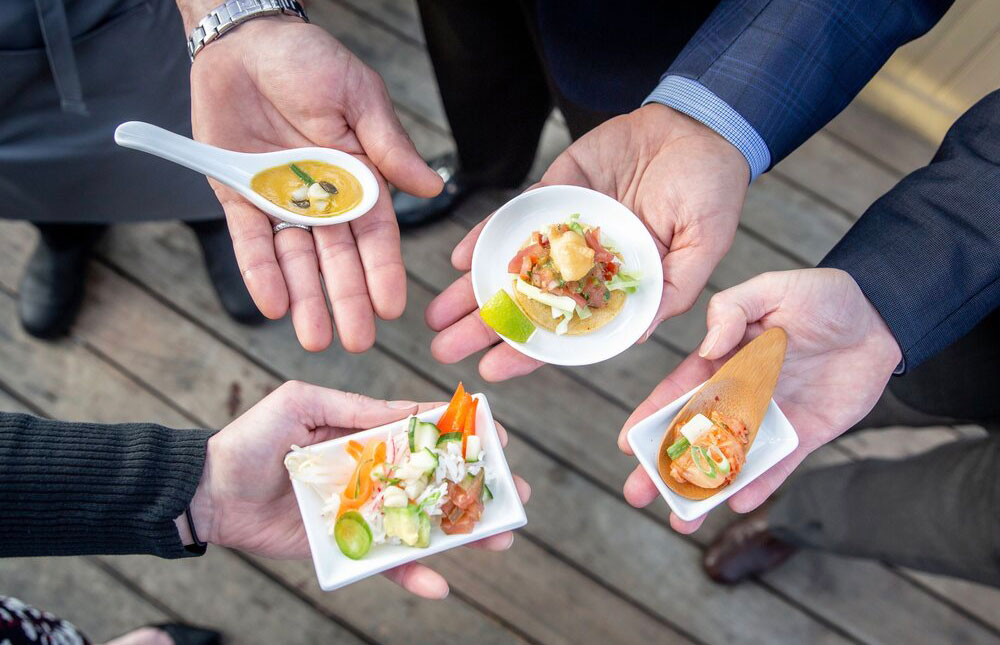 BlueNalu
Stateside, San Diego-based BlueNalu is working to develop cell-based alternatives to fish, including yellowtail amberjack which it sampled in a private-tasting in 2019. In San Francisco, cellular aquaculture startup Wild Type is also working on growing sushi-grade meat made from a small amount of fish cells. Its pilot facility became operational in 2021 and Wild Type hopes to open an adjacent tasting restaurant where its cultivated fish can be showcased in traditional (but more sustainable) sushi preparations.
Earlier this year, Upside Foods—a major player in the cultivated meat industry that is focused on cell-based chicken—acquired Cultured Decadence, the Midwest's only cell-based seafood startup. Together, the companies will work to bring modern iterations of surf and turf to plates everywhere, without ever needing to slaughter a land or sea animal.

For more about sustainable seafood, read:
Trader Joe's Is Working on Vegan Seafood
Omni Foods' New Vegan Seafood Takes on Asia's Biggest Meat Category
Race To Save the Oceans: Fish-Free Seafood Industry Raises $116M in 6 Months