In the first half of 2021, alternative seafood companies raised $116 million in investment capital, according to the first-ever State of the Industry Report by non-profit think tank Good Food Institute (GFI). According to the report—which explores the global alternative seafood industry's commercial landscape, including investments, sales data, and consumer insights—the first six months of this year saw record investments, already exceeding total investments of $90 million in 2020. This year, investments came from 11 disclosed deals (the size of four deals were not disclosed) with alternative seafood brands such as Gathered Foods, BlueNalu, and New Wave Foods.
The industry report also shared retail sales data. In 2020, the retail plant-based food market in the United States grew 27 percent, almost twice the rate of the total retail food market. And, notably, plant-based meat sales grew 45 percent, closing out the year at $1.4 billion in total sales. In comparison, alternative seafood retail sales in the US grew by 23 percent, from $10 million in 2019 to $12 million in 2020—though it remains a tiny portion (0.1 percent) of overall seafood sales, compared to plant-based meat at 1.4 percent of overall meat sales.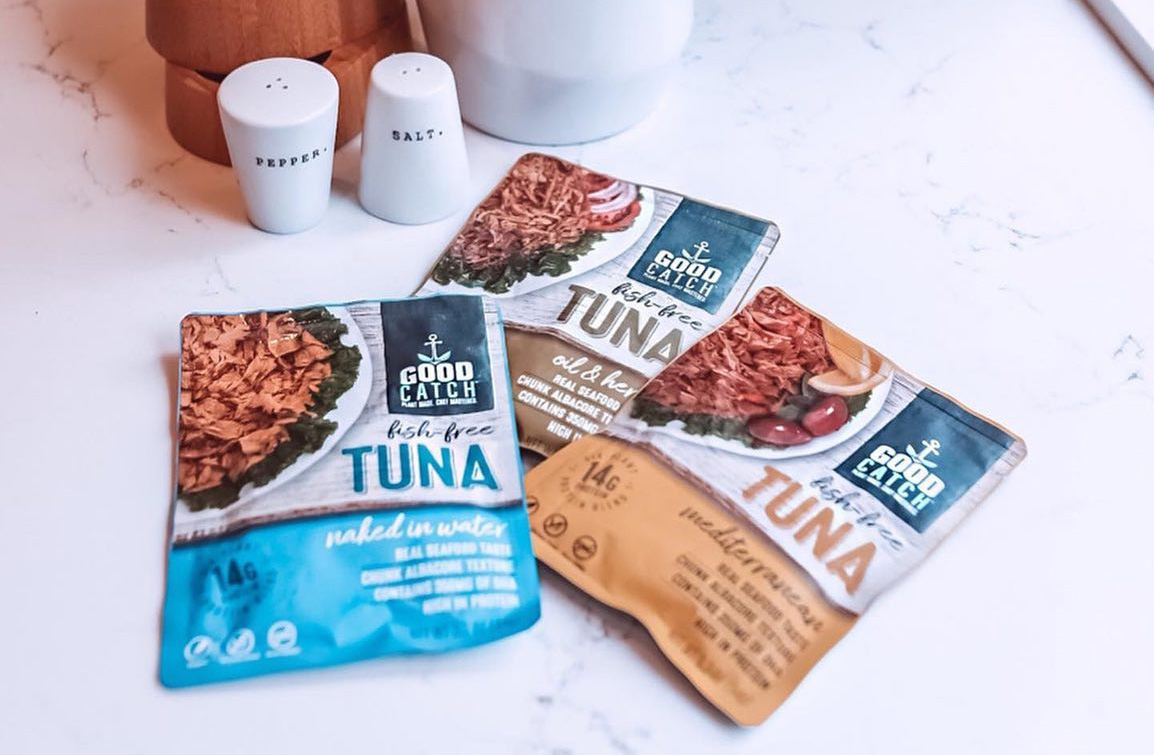 Fish-free seafood is ripe for innovation
Though vegan burgers, plant-based chicken, and other meat alternatives are dominating the market, GFI suggests that alternative seafood remains a market whitespace and is well poised to capitalize on the momentum of the broader plant-based industry. Retail plant-based seafood sales could grow by $221 million if the category was able to capture the same share of the seafood market that plant-based meat has of the meat market. Because a large percentage (65 percent) of seafood sales in the US occur in foodservice, GFI suggests the total market opportunity is likely much greater.
The alternative seafood industry has grown significantly in recent years. In 2017, approximately 29 companies worldwide were making seafood using processes and ingredients that include plants, microbes, fermentation, and cultured animal cells. By the end of June 2021, that number had jumped to more than 87 companies. These include companies such as US-based Gathered Foods, which makes vegan tuna pouches, crab cakes, fish fillets, and fish sticks under its Good Catch brand. The mission-driven company, founded by pioneering vegan chef brothers Derek and Chad Sarno, recently closed a $26.35 million funding round, which will be used to ramp up innovation, increase its product range, and help its Good Catch brand expand internationally.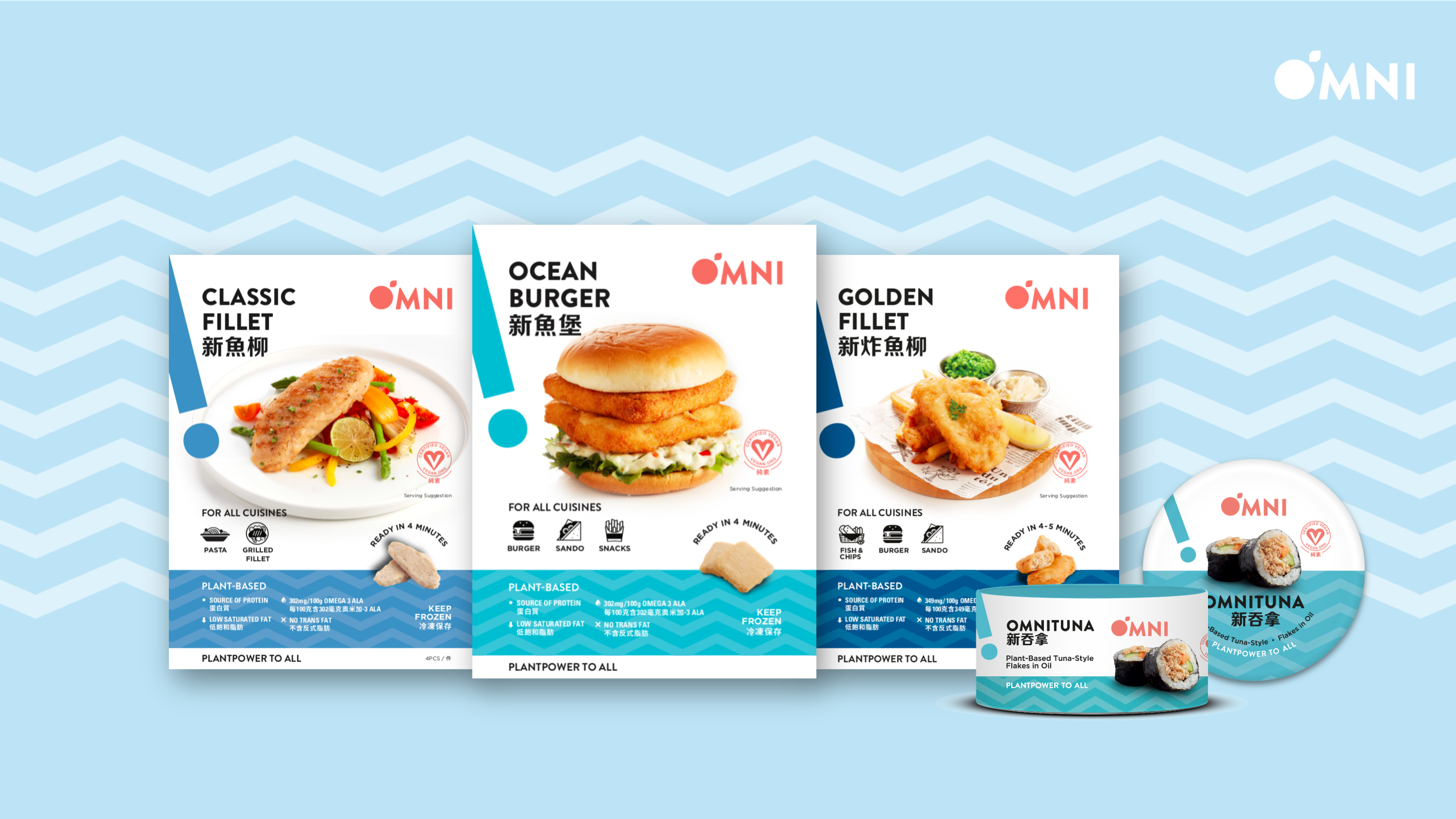 In 2021, Green Monday's foodtech business, OmniFoods, expanded into plant-based seafood. Previously known for their plant-based ground pork, OmniPork, the Hong-Kong based company expanded its offerings to include six seafood products: two different fish fillets, an ocean burger, salmon, shelf-stable tuna, and crab cakes. The products, which are high in protein and omega-3 fatty acids, first rolled out in select Hong Kong restaurants before landing in retail later this year.
Additionally, other forms of fish-free seafood are on the way through companies such as Aqua Cultured Foods, which is developing the first whole-muscle seafood alternative created through microbial fermentation; Odontella, which makes a structured salmon analogue using seaweed and microalgae; and ENOUGH, which announced a prototype mycoprotein tuna steak produced via a 3D printer made by Natural Machines.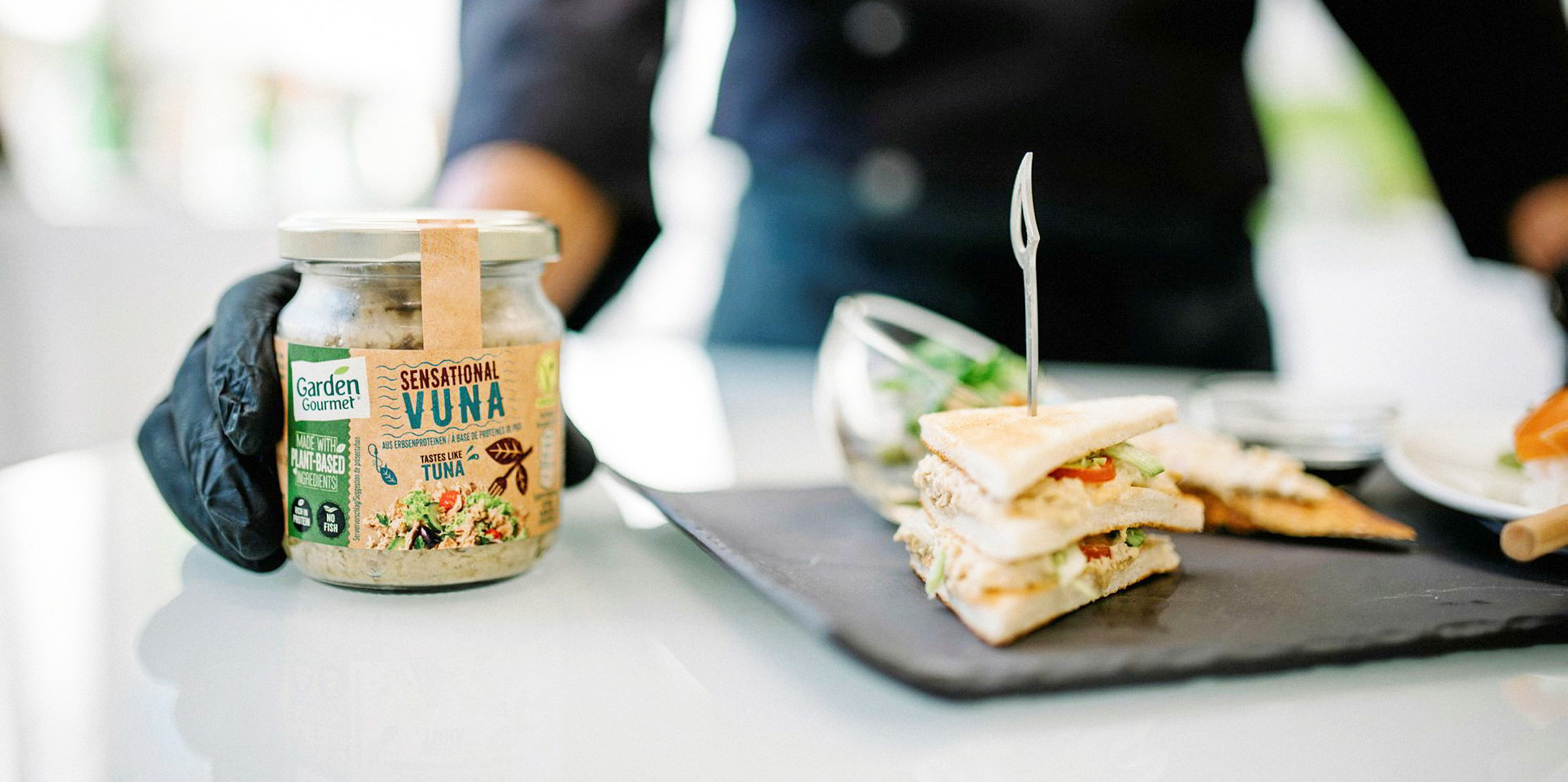 Major brands get in on vegan seafood
Larger food manufacturers, including traditional meat and seafood companies, are also beginning to seize opportunities in the emerging market. In addition to generating new revenue streams, alternative seafood products offer a more stable and predictable supply, minimizing risks and costs for large and small producers. Sustainability is also a significant driver, with companies recognizing increased consumer interest in more ocean-friendly seafood options.
Last year, food giant Nestlé launched its first plant-based seafood product, Vuna, which is sold under its Garden Gourmet brand in Switzerland. And Cargill—one of the biggest meat producers in the world—introduced vegan scallops co-branded with Lawson, a Japan-based convenience store chain.
For more about plant-based seafood, read:
Singapore Gets a Taste of the World's First Lab-Grown Crab
Good Catch's Vegan Crab Cakes Cost Just $0.58 Each In New Bulk Packs
America's Largest Seafood Chain, Long John Silver's, Is Adding Vegan Fish