TIME magazine included vegan tuna made by startup Kuleana on its prestigious 100 Best Inventions of 2021 list. To create the list, TIME solicited nominations from its editors and correspondents and through an online application process and then evaluated each contender on key factors such as originality, creativity, efficacy, ambition, and impact. Kuleana's sushi-grade vegan tuna was chosen for its unique ingredient list (which includes algae, koji, radish, bamboo, and potato), its health-promoting qualities, and its world-saving potential to make industrial tuna fishing obsolete.
"Tasty and nutritious plant-based alternatives for meat and chicken have been available for years. But seafood? Not so much," TIME wrote about Kuleana's innovative tuna. "That's the void that Kuleana is trying to fill with its 100-percent plant-based, sushi-grade, ready-to-eat tuna …[and it] retains the iron, vitamin B12, and omega-3 fatty acid of the real thing—without the microplastics, mercury, or high cholesterol. And the benefits are more than nutritional—it may also help to alleviate reliance on industrial fishing in the face of increasing demand for fresh food."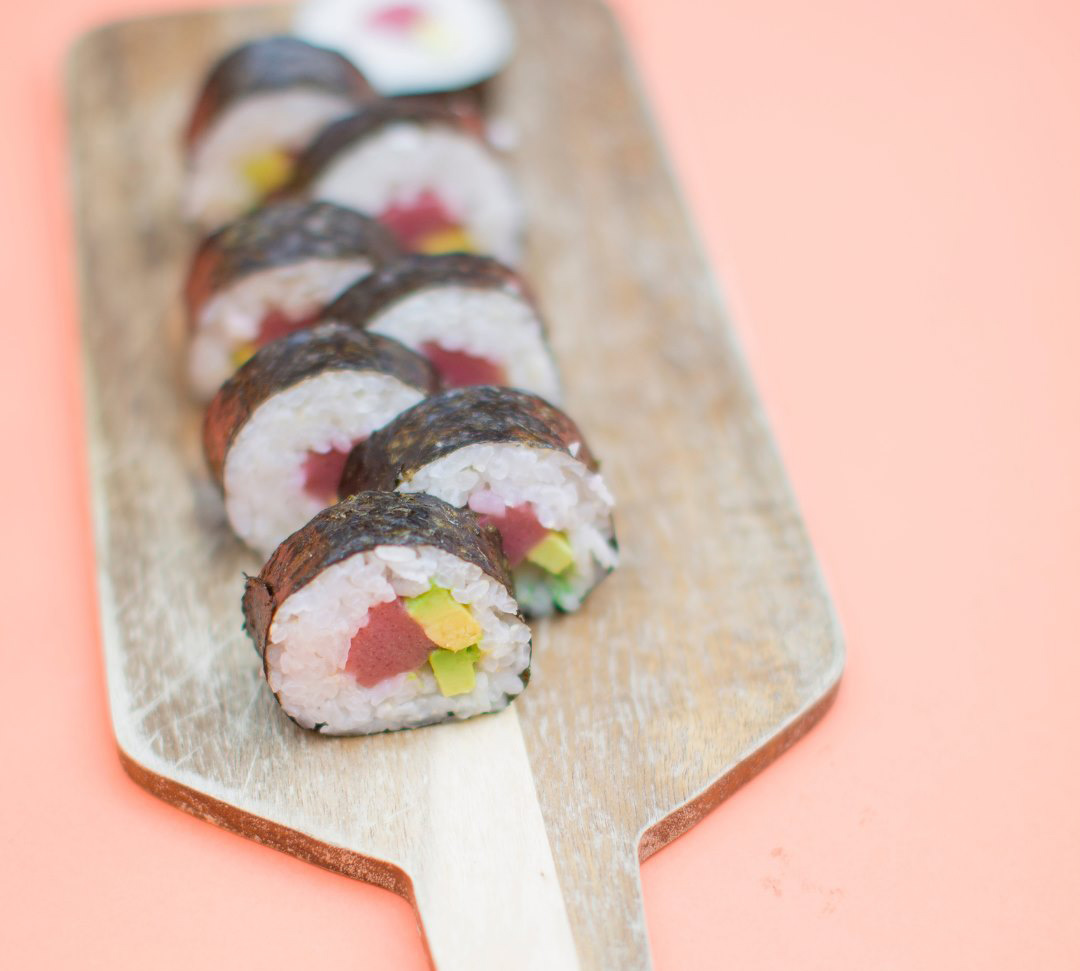 Kuleana shares the TIME best inventions list with the COVID-19 vaccine, and its vegan tuna was one of only three food category inventions TIME honored—the other two being SAVRpak (a packet that keeps food fresh) and Sfognili cascatelli (a new noodle shape). TIME's special mentions include UPSIDE Chicken (cell-based chicken made by California-based UPSIDE Foods) and vegan honey from MeliBio (which uses proprietary technology to create real honey without exploiting bees).
Kuleana's vegan tuna, delivered
San Francisco-based Kuleana—which counts Reddit co-founder Alexis Ohanian as an investor—was founded to solve many problems in the traditional seafood industry, including overfishing, plastic pollution, fish fraud, human slavery, and human health concerns. Its first product, Kuleana Tuna, can be used in traditional dishes that call for sushi-grade tuna such as carpaccio, sashimi, sushi, and ceviche. The vegan tuna is currently available on the menu at select locations of Poké Bar and Blue Sushi Sake Grill.
In the retail sector, Kuleana Tuna was only sold at Los Angeles area health store Erewhon until today, when the innovative vegan tuna launched online through e-tailer GTFO It's Vegan. Now available in two formats (poké cubes and fillets) for $13.99 per 8.8-ounce pack, Kuleana Tuna has a shelf life of seven days in the refrigerator and 12 months in the freezer. "We're providing the next generation of seafood without the environmental consequences," Jacek Prus, CEO and co-founder of Kuleana, said in a statement. "Kuleana is seafood that is good for our palate and our planet."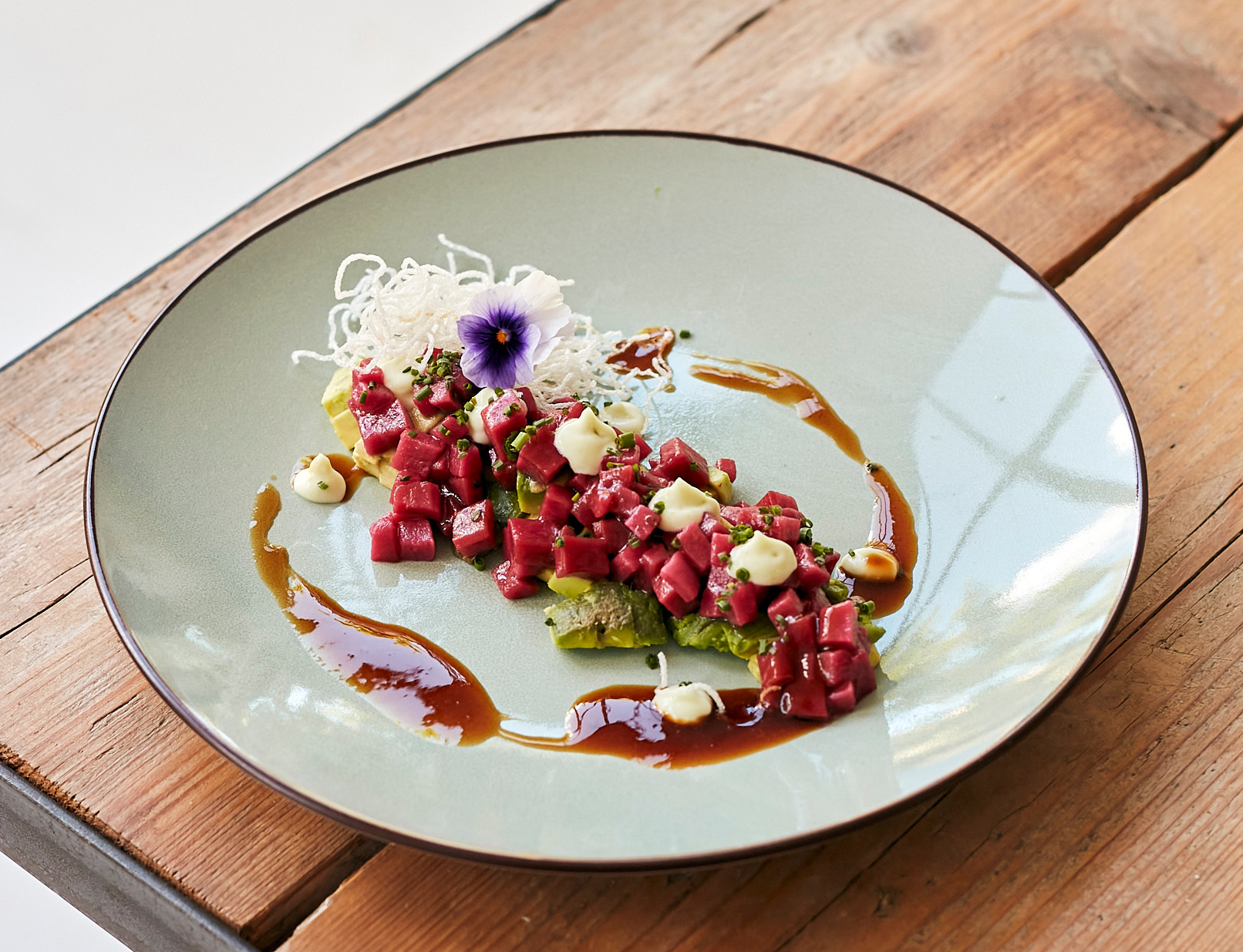 In addition to Kuleana, GTFO—which stands for "GreaTFOods"—recently launched its own brand of konjac-based vegan sashimi in tuna, salmon, sailfish, and calamari varieties to offer the most extensive selection of plant-based sashimi in the United States. With its Kuleana partnership, GTFO is further expanding into the lucrative vegan seafood space.
"After monitoring tens of thousands of transactions and observing customer purchase patterns on our platform, we believe the next big wave of innovation in plant-based food will come in the category of seafood," Marc Pierce, CEO of GTFO It's Vegan, said in a statement. "We were very excited to find and partner with Kuleana as they truly have a leading-edge plant-based sashimi solution in a category that is rapidly growing. With the taste and texture of this product, we know it will be a winner among our wholesale and retail customers."
TIME recognizes vegan innovation
Kuleana is not the first vegan innovator to be recognized by TIME. In 2018, TIME named Beyond Sausage to its 2018 Best 100 Inventions list, pointing out that its first foray into the plant-based pork space "tastes surprisingly close to the real thing." In 2019, TIME spotlighted Beyond Meat top competitor Impossible Foods on its innovations list for its Impossible Burger 2.0, which improved on the beef-like texture and flavor of the original.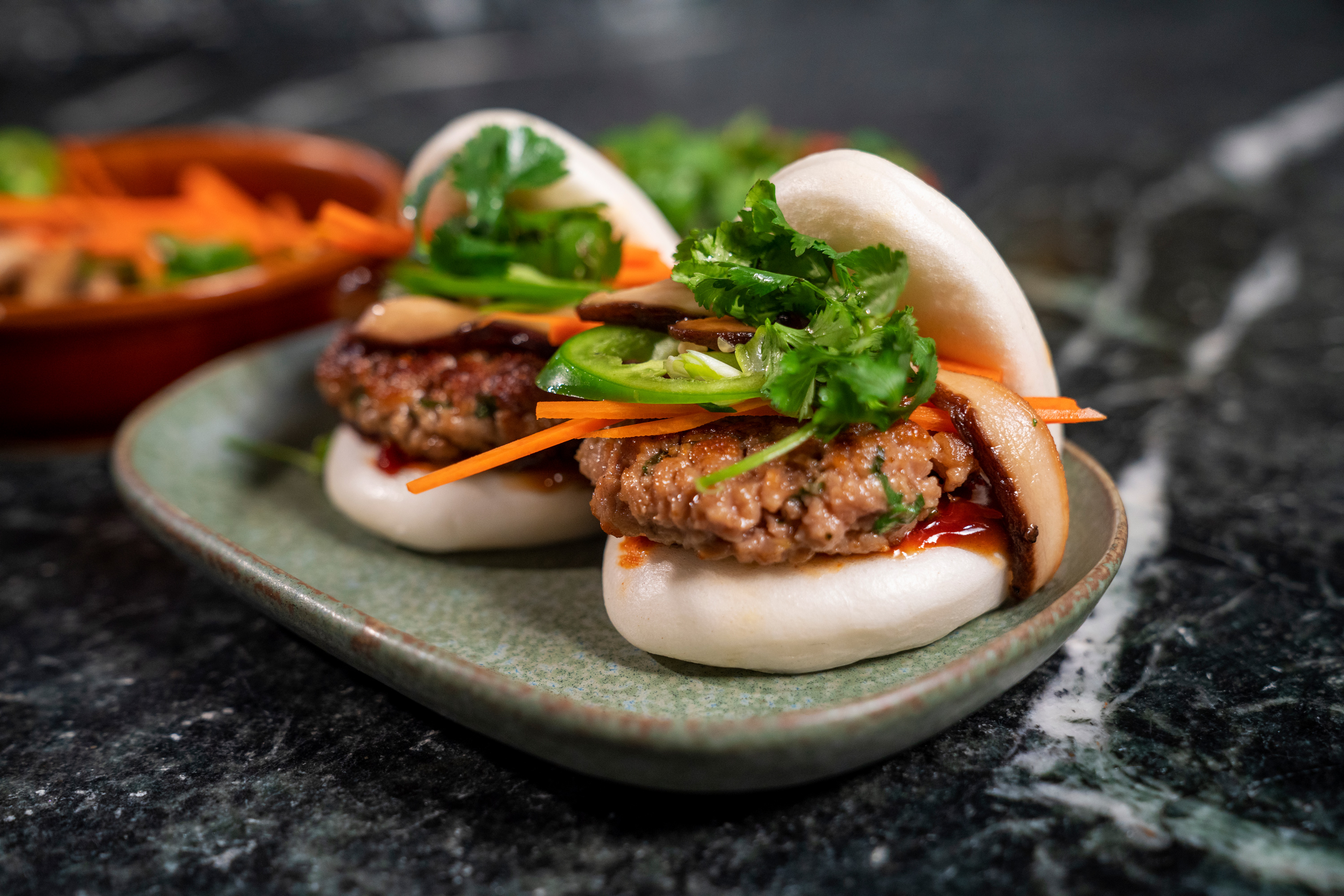 Last year, TIME also recognized Impossible Foods' on its annual innovators list for its Impossible Pork, praising the plant-based pork's ability to replace traditionally raised pork, the most-consumed meat in the world that comes with many environmental downfalls such as waste pollution.
When it comes to vegan people, TIME awarded climate activist Greta Thunberg its prestigious "Person of the Year" title in 2019, making the 16-year-old the youngest person to ever hold the title in its 92-year history.
For more about vegan tuna, read:
Nestlé Launches Vegan Tuna
Subway Commits to More Vegan Options After Tuna Controversy
OmniFoods Launches Vegan Seafood to Tackle Asia's Top Meat Category