Food technology startup Kuleana—which is rebranding as Current Foods—is launching a direct-to-consumer option for its realistic fish-free tuna and salmon with shipping available nationwide. Starting today, consumers can sign up for early access to Current Foods' online shop launching next month. The online shop will include the brand's flagship product, Kuleana Tuna, along with a new vegan smoked salmon, seasonal products, and exclusive offers.
San Francisco-based Current Foods—which counts Reddit co-founder Alexis Ohanian as an investor—launched in 2019 to create next-level fish alternatives without the ethical and environmental consequences of the traditional seafood industry. Its first product, Kuleana Tuna, is made from a unique combination of ingredients such as algae, radish, bamboo, and potato, and has a similar nutritional profile to traditional tuna with nutrients such as iron, omega-3, and vitamin B12.
Available in two formats (poké cubes and fillets) in 8.8-ounce packages, Kuleana Tuna comes ready to eat and has a shelf life of seven days in the refrigerator and 12 months in the freezer. Current Foods' new fish-free smoked salmon is also made from the brand's hero ingredients (algae, peas, potato, and bamboo) and will be available in 4-ounce, two-serving packages. The tuna and smoked salmon can be used in traditional dishes that call for sushi-grade tuna such as carpaccio, sashimi, sushi, and ceviche.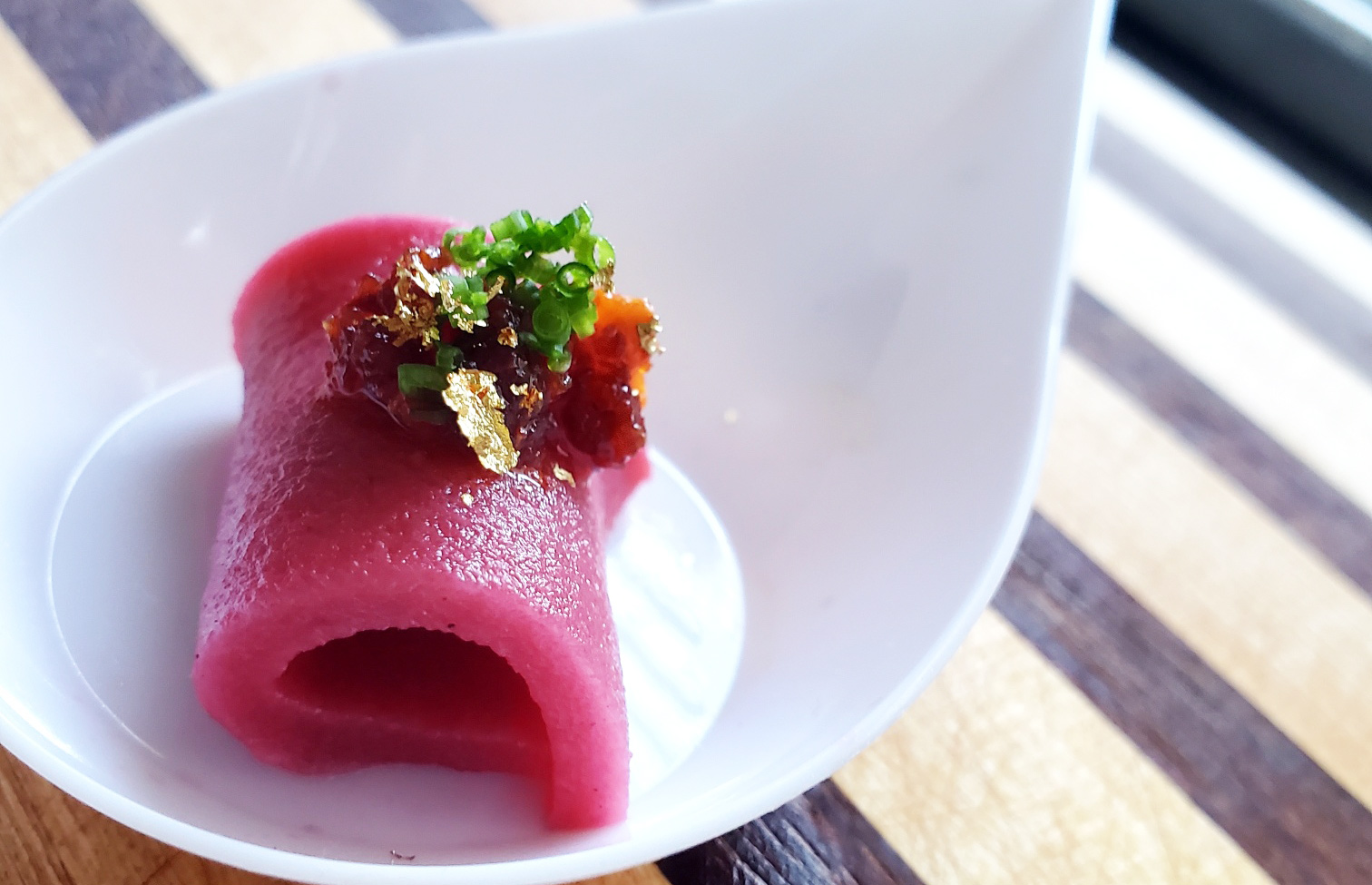 "This is seafood made from plants that you can eat every day and in every chapter of life—no mercury, no microplastics, no pregnancy restrictions, no planetary strain, and no compromises on taste, texture, or nutritional density," Adrienne Han, Current Foods Vice President of Consumer Marketing, told VegNews.
Previously, Current Foods' vegan tuna was only available on the menu at select restaurants such as Poké Bar, Blue Sushi Sake Grill, and Poké-Poké. In the retail sector, Kuleana Tuna was only sold at Los Angeles area health store Erewhon and online retailer GTFO It's Vegan.
"Our restaurant and grocery partners continue to come up with delicious and inventive ways to prepare our plant-based seafood," Han said. "In 2022, we're making Current Foods even more accessible via [direct to consumer] and retail, so the catch of tomorrow can be enjoyed in the current … whenever and however, from the comfort of home."
Consumers can sign up for early access to Current Foods' vegan seafood here.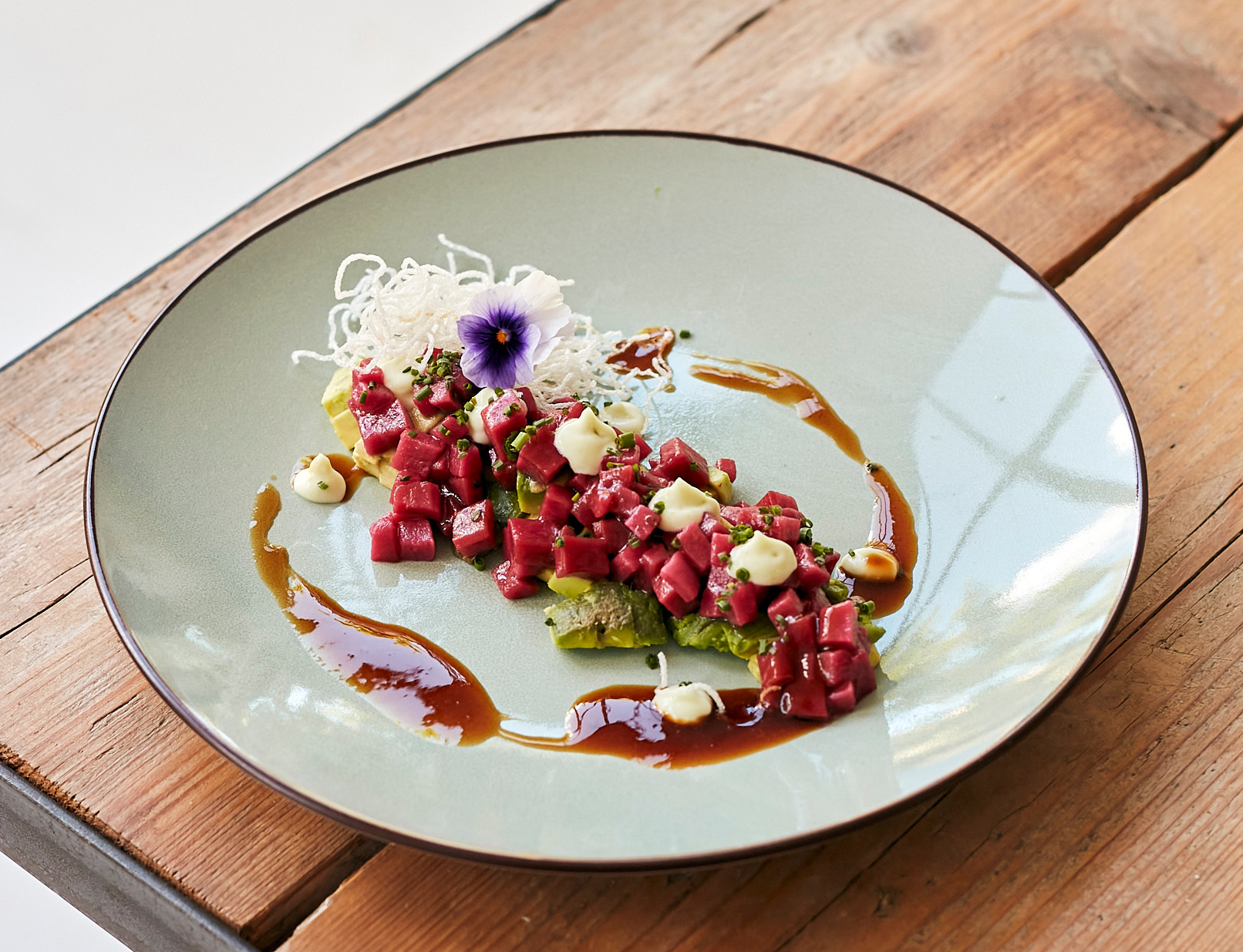 Fish-free tuna has ocean-saving potential
Last year, Current Foods was named one of 100 Best Inventions of 2021 by TIME magazine. Its sushi-grade vegan tuna was chosen for its unique ingredient list, health-promoting qualities, and world-saving potential to make industrial tuna fishing obsolete.
"Tasty and nutritious plant-based alternatives for meat and chicken have been available for years. But seafood? Not so much," TIME wrote about Current Food's innovative tuna. "That's the void that [Current Foods] is trying to fill with its 100-percent plant-based, sushi-grade, ready-to-eat tuna …[and it] retains the iron, vitamin B12, and omega-3 fatty acid of the real thing—without the microplastics, mercury, or high cholesterol. And the benefits are more than nutritional—it may also help to alleviate reliance on industrial fishing in the face of increasing demand for fresh food."
Can fish ever be sustainable?
Though the fishing industry might claim otherwise, seafood is not sustainable. Overfishing of many popular species has placed them at the brink of extinction. Mislabeling and the lack of traceability in the supply chain make it even more challenging for consumers to be fully informed. A new report published in the current issue of scientific journal Science found that 75 percent of China's seafood imports are processed and reexported, which essentially erases traceability.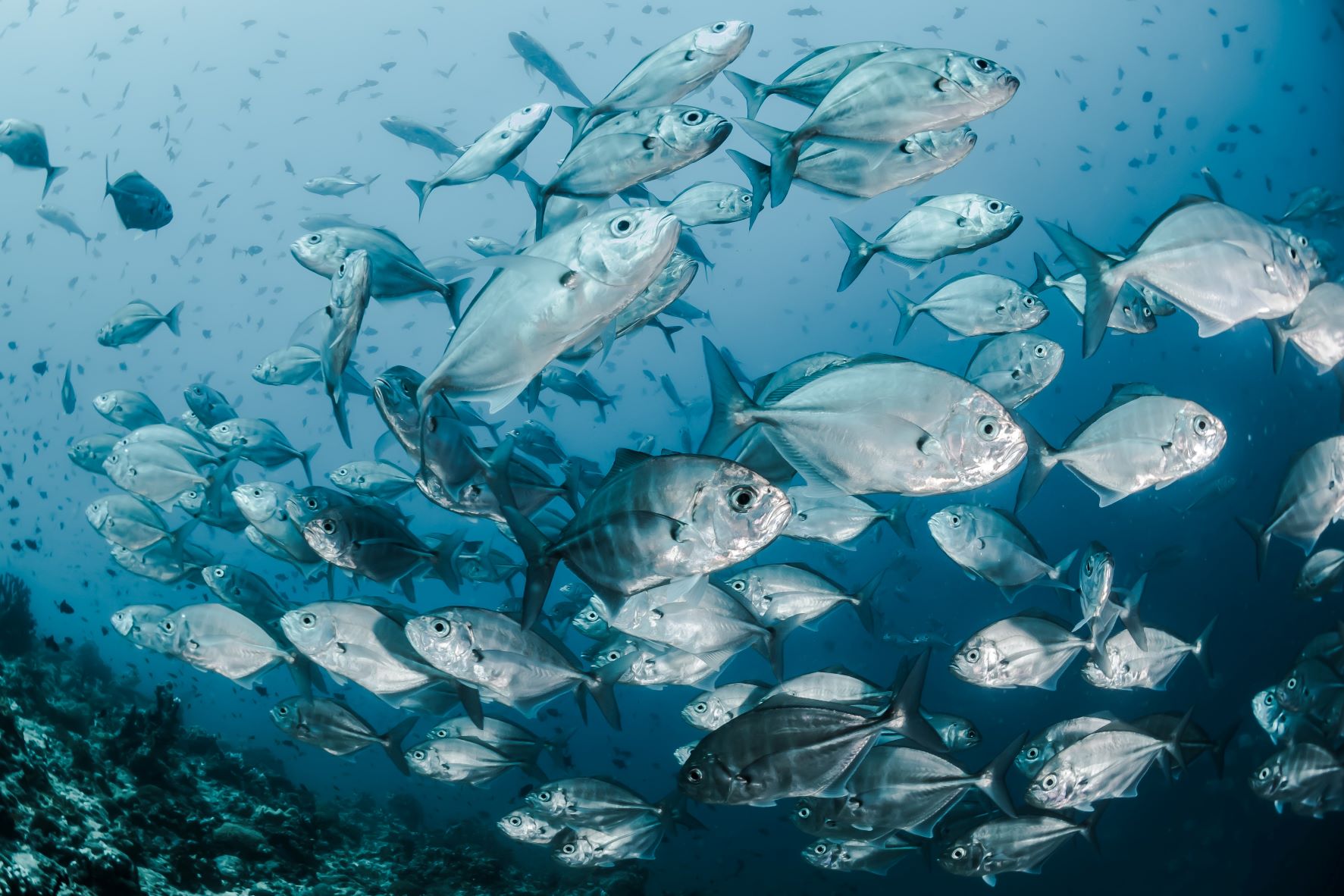 "The recent practice of importing seafood, processing it, and then exporting it ('reexporting') at a large scale complicates tracing seafood from the water to the plate and enables mislabeling," the article pointed out. Reexports obscure the distinction between domestic and imported seafood and is also implicated in illegal, unreported, and unregulated fishing and other unsustainable practices.
On the flip side, vegan seafood options are now being certified as sustainable seafood. In 2020, the World Sustainability Organization (WSO) and the Good Food Institute partnered to launch the Friend of the Sea Gold Standard certification program to help plant-based seafood companies certify their products according to sustainable certification criteria of the WSO's Friend of the Earth agriculture standards. This aims to protect the environment by promoting more sustainable sources of protein and further boosting the growth of plant-based seafood.
For more about vegan tuna, read:
Nestlé Launches Vegan Tuna
Good Catch's Vegan Tuna Salad Is Now Available by the Pound at Whole Foods
OmniFoods Launched Vegan Seafood to Take on Asia's Biggest Meat Category