Over the years, Coachella has evolved into much more than a music festival, with fest-goers hitting the desert every year in search of delicious eats. And this year, Coachella attendees will not be disappointed with six dining experiences presented during the festival by Outstanding in the Field, which hosts drool-worthy outdoor dinner series.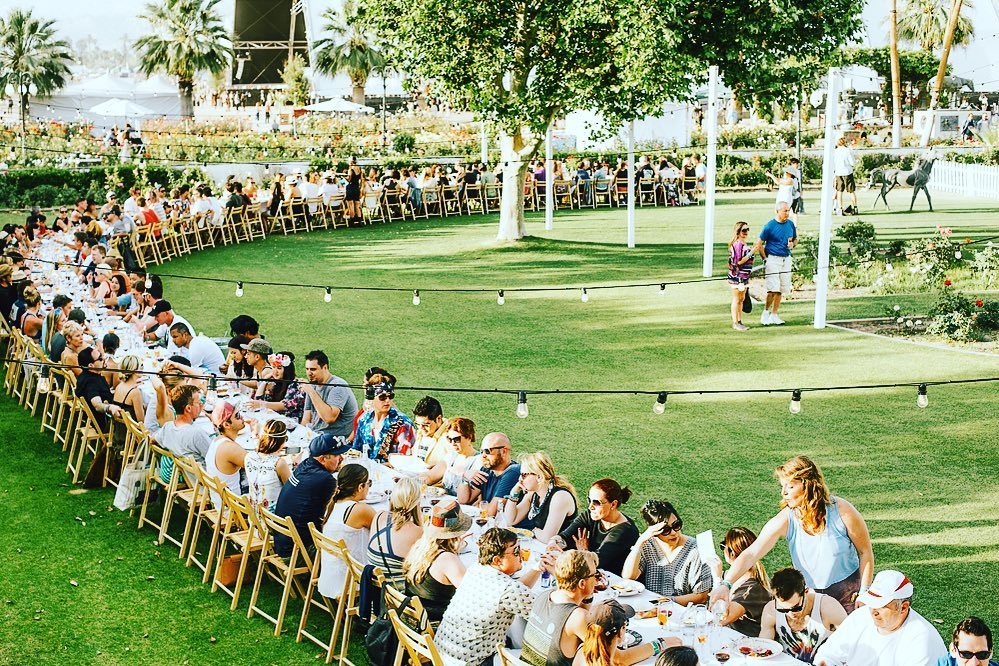 Outstanding in the Field
For fest-goers looking for a fully plant-based dining experience, Outstanding in the Field will offer a four-course meal served at a communal table for 275 guests prepared by chef Jared Simons, executive chef at popular Los Angeles hotspot Nic's on Beverly—owned by Coachella production company Goldenvoice's Vice President of Festivals Nic Adler, a long-time vegan entrepreneur.
Hosted in the VIP Rose Garden, the plant-based dinner will feature dishes that showcase the Cal-Italian culinary perspective of Argento, a new vegan restaurant Adler and Simons will open this summer in space previously occupied by Little Pine—another vegan restaurant owned by musical artist Moby.
On the plant-based menu at Coachella
Simons, who is also behind the menu at the forthcoming Argento, crafted the four-course meal as both a preview of the cuisine he will serve at the restaurant and as an homage to spring flavors.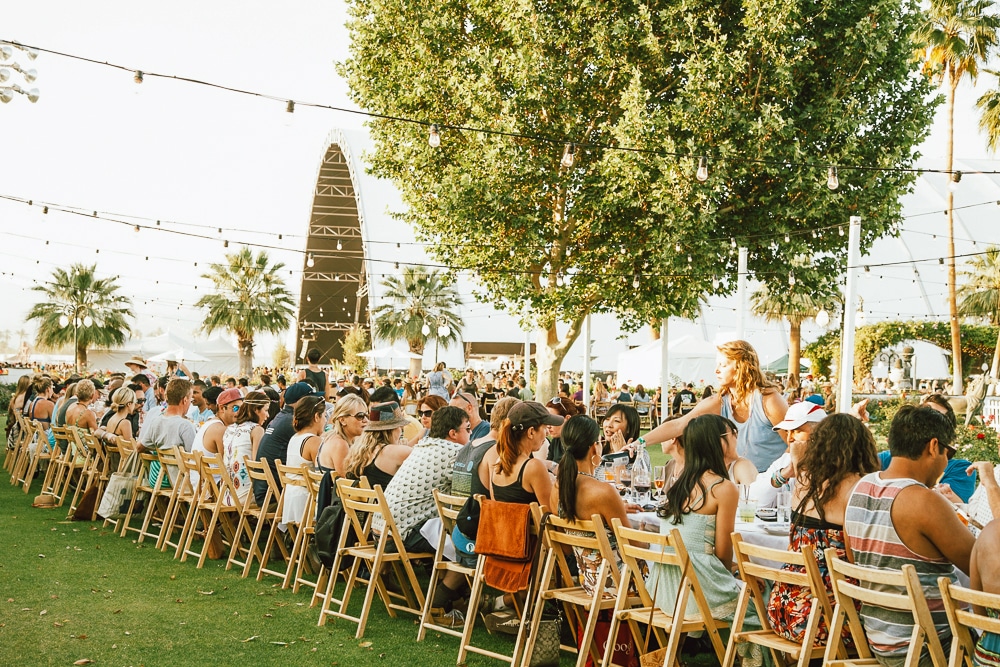 Outstanding in the Field
The first course is charcoal-grilled asparagus done in a tonnato-style with pesto. "Traditionally, tonnato sauce is made with emulsified tuna oil … we've come up with our vegan variation of that," Simons tells VegNews.
The next course, a hearty salad, is built around freckled gem lettuce, and mandarin vinaigrette with an assortment of shaved spring vegetables sourced from local farms near Coachella Valley.
"It's a communal dinner with things served on big platters," Simons says. "So, it's bountiful."
For the third course, Simons was inspired to create a similar eating experience to osso bucco—a slow-braised dish that typically calls for veal. Instead of meat, the chef chose to use lion's mane mushrooms to give the dish body, which are braised with wine and aromatics. He pairs this toothsome course with herbaceous gremolata and braised beans.
"I always cater to omnivores," Simons says. "I always feel like vegans will eat at vegan restaurants and for me, I just try to just make good food, not necessarily labeled as vegan. With something interesting like a lion's mane mushroom, it appeals to all eaters."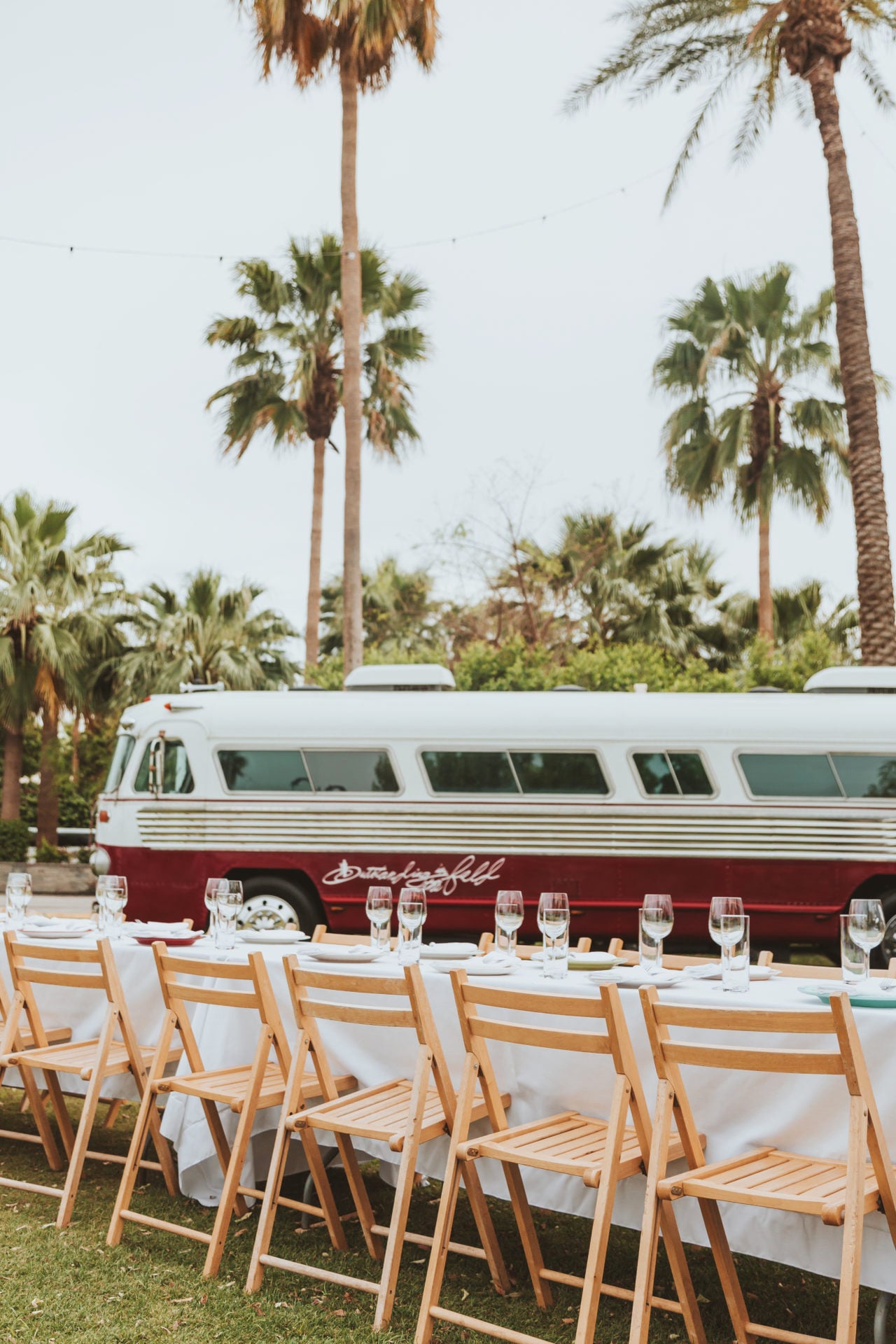 Outstanding in the Field
The final dessert course is a classic olive oil cake with strawberries sourced from Coachella Valley. The idea here, Simons says, is "to keep it light and fresh and get people back to the show to enjoy the Sunday headliners."
Coachella's plant-based feasts
Thanks to Adler—who also co-founded popular vegan fast-food chain Monty's Good Burger—Coachella has steadily featured vegan food throughout the years at various vendors and areas of the festival.
Last year, fest-goers were spoiled with choices such as Cena Vegan's saucy tacos, nachos, and burritos; Slutty Vegan's juicy burgers; Sweetfin's vegan poke bowls; and so much more.
In 2022, Outstanding in the Field also put on a plant-based dinner at Coachella—its first at the festival. Crafted by vegan chefs Ayindé and Makini Howell, this meal was inspired by the siblings' family recipes.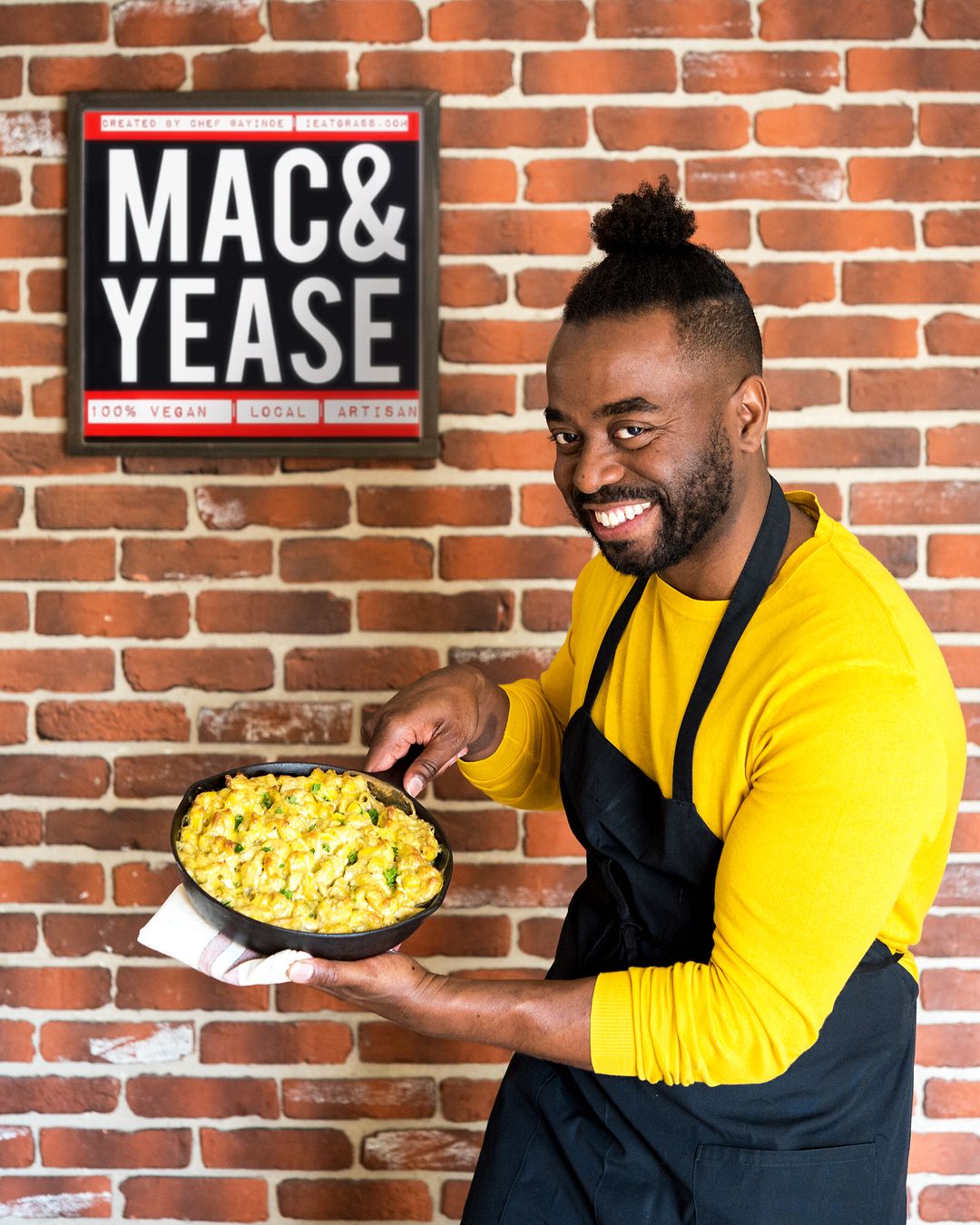 Ayindé Howell
On the menu guests enjoyed fire-roasted corn cucumber and fennel salad; sweet potato and yellowfin Jojo potatoes; Ayindé's famous Mac & Yease with fire-roasted hatch chilies; gourmet vegan sandwiches; and a giant vegan chocolate chip cookie for dessert.
Chef Jared Simons takes on vegan dining
Outside of his culinary career, Simons is an endurance athlete who has competed in six Ironman triathlons. He initially adopted a plant-based diet to enhance his athletic performance.
"I gave it a shot as a self-imposed experiment," Simons says. "A few months in, I felt the benefits and signed up for another race. A year later, I was doing an Ironman race completely fueled by plants."
After some time, the chef—who has been cooking professionally for more than 25 years—realized that he wanted to focus on cooking plant-based cuisine.
"At some point in this journey, I decided I didn't want to cook animals anymore," he says.
Simons previously operated a vegan concept called Taco Vega before bringing his culinary talent to Nic's on Beverly, which opened in 2019 as a plant-based restaurant and tantalizing cocktail bar with alluring Detroit-style pizzas.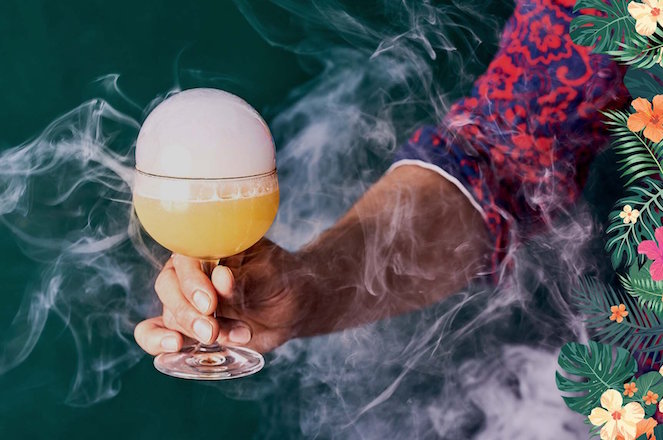 Nic's on Beverly
The eatery soon gained a following among LA foodies, drawing crowds to its outdoor patio for hearty brunches complete with Just Egg omelets, pancakes, Benedicts, signature burgers, and waffle sandwiches.
For Argento, Simons has a bit of a different menu vision that focuses heavily on vegetables rather than meat alternatives. "I think Argento will be a very special place," he says. "It'll be a very foodie-feeling restaurant."
Tickets for Simons' Argento-inspired meal at Coachella on April 16 are $350 per person which includes a welcome cocktail, beer, and wine. Festival passes are required for dinner entry.
For the latest vegan news, read: