The plant-based burger market is expected to grow from $5.1 billion to $23.2 billion by 2033, according to a new market analysis by research firm Future Market Insights (FMI). The market has seen significant growth in recent years for several reasons, including consumers' growing interest in healthy eating, concerns about the environment and animal welfare, improved taste and quality, and the fact that they are now widely available in grocery stores and restaurants.
According to the report, the COVID-19 pandemic has also contributed to the growth of the plant-based burger market, as consumers are increasingly looking for healthy and sustainable food options. And as a result, numerous companies have entered the market to meet demand, and they are competing with established players such as Beyond Meat and Impossible Foods, as well as major traditional companies such as Tyson Foods and Nestlé.
"[This] has led to increased competition in the market as companies strive to differentiate their products and capture market share," the report says.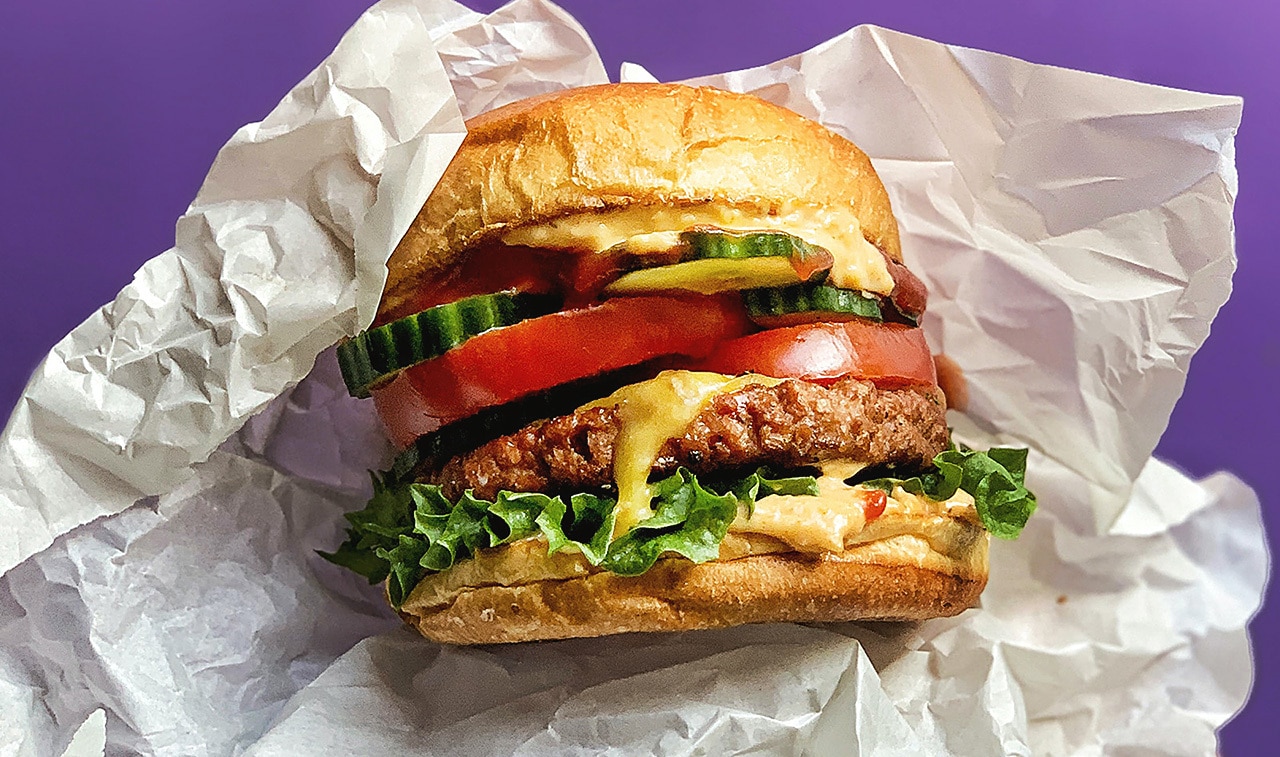 Unsplash
In the short term, growing consumer awareness of the benefits of plant-based food and popularity of such products are fuelling the adoption of plant-based burgers, while manufacturers are developing plant-based technologies to expand and improve the market. In the long term, FMI suggests that rising research and development in this area, along with new product innovations, product launches, government support, and present key players will advance market opportunities.
The growing popularity of vegan and plant-based food products will drive additional market opportunities. "Consumers are looking for healthier plant-based meat options, and brands are responding quickly with highly sought-after products like burgers with less saturated fat," Julie Emmett, Vice President of Marketplace Development, Plant Based Foods Association (PBFA), tells VegNews.
Similarly, the ingredients market for plant-based food and beverages is expected to rise from $2.3 billion to $9.3 billion by 2033 because of the rising interest in healthy lifestyles, vegan products, probiotics, and omega-3 products.
Growing innovation in this area, along with advanced technology and government initiatives will help drive this sector.
Vegan beef dominates the global market
According to FMI, plant-based beef products are estimated to secure a leading share of nearly 16 percent in the global market by 2033. These products are designed to replicate traditional beef burgers in taste, texture, and appearance, but without the animal welfare and environmental concerns, which make them popular among consumers looking for meat alternatives.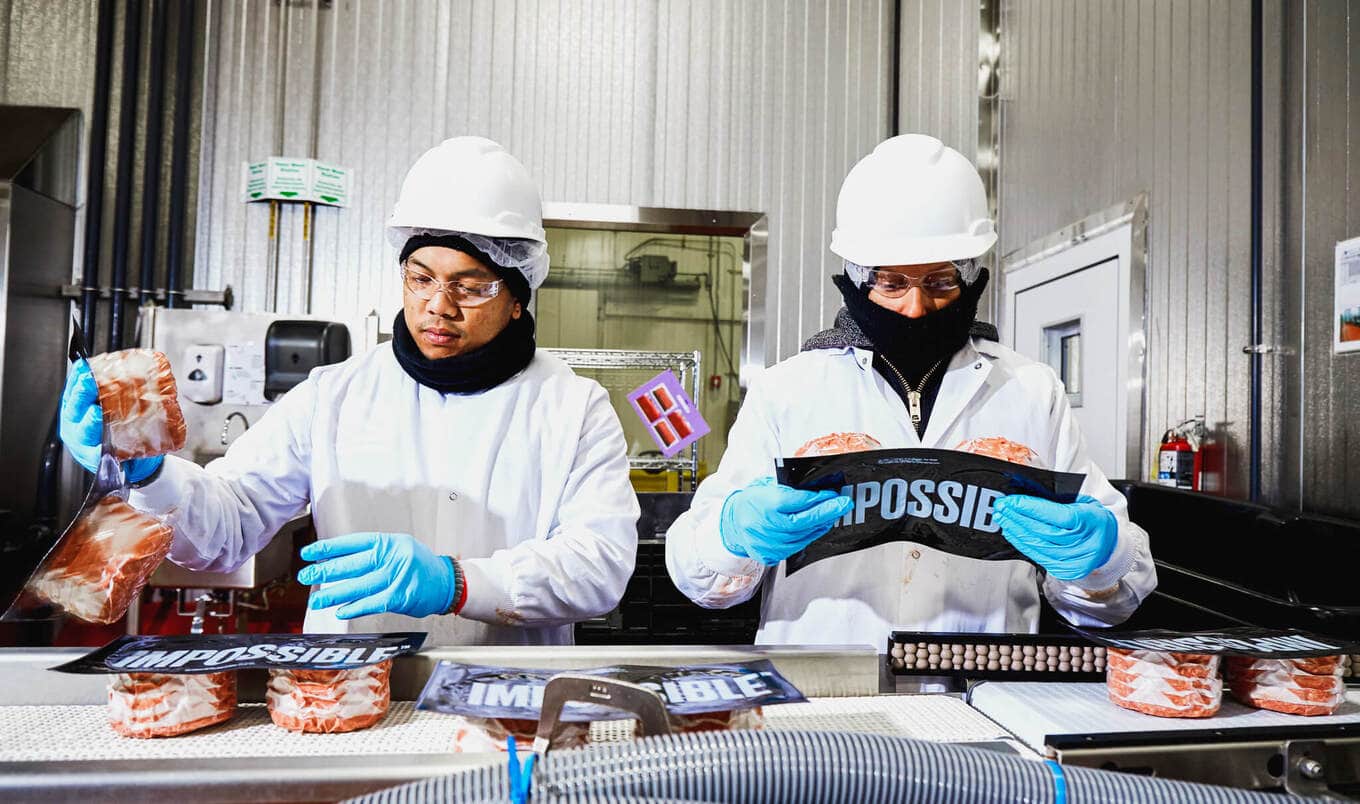 Impossible Foods
Beyond Meat and Impossible Foods are currently the two leading players in the plant-based beef market because they have been able to gain significant market share with their innovative products. Yet in recent years, other companies have been entering the market with their own plant-based beef products which has increased competition within the industry.
And when it comes to protein source, FMI says soy-based protein is anticipated to secure a maximum share of nearly 16 percent in the global market by 2033. Soy has become a popular choice for plant-based burgers because it contains all the essential amino acids and is relatively inexpensive, making it an attractive option for companies looking to keep costs down.
While soy remains widely used, other plant-based protein sources commonly used in meatless burgers include pea protein, wheat protein, and mycoprotein.
"While animal-based meat is limited to products that have been in stores for decades, there is no limit to what plant-based meat can be or be made of," Emmett says. "Each time a novel ingredient is used, or a new technique is discovered, more ideas are sparked, allowing for continuous and exciting product innovation."
"In recent years alone we've seen an increase in nutritious ingredients like mung beans, oats, peas, chickpeas, lentils, artichokes, and fava beans–and the potential for innovation is truly endless," she says.
America biggest market for vegan burgers
The top three countries that are dominating the plant-based burger market, according to FMI, are the United States, China, and the United Kingdom.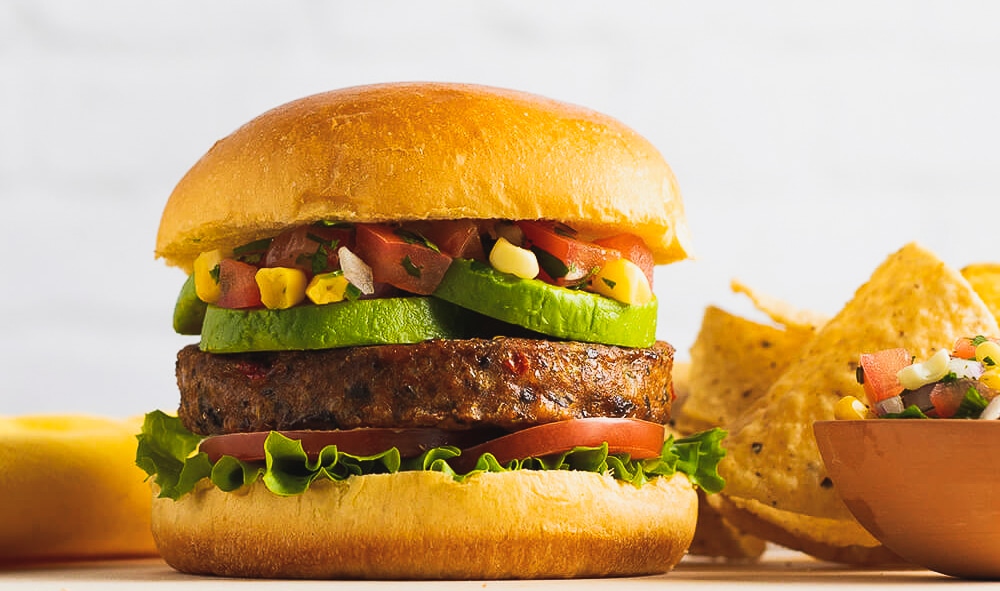 Gardein
The US is one of the biggest markets with an forecasted valuation of $4.8 billion by 2033. Growing consumer awareness about health is propelling the market growth, as is growing concern about animal welfare and the environment. The key players in the country include Beyond Meat, Impossible Foods, MorningStar Farms, and Gardein.
Overall, the US market is expected to continue to grow as more consumers seek out healthy and sustainable food options. With a growing market, FMI says there is significant opportunity for new entrants to capture market share.
In China, the plant-based burger market is a notably growing sector with an expected valuation of $700 million by 2033. The contributing factors include the increasing demand for healthy and sustainable food options; government initiatives that promote the adoption of plant-based diets to reduce greenhouse gas emissions and improve public health such as the Green Monday campaign; plus the growing availability of plant-based meat in grocery stores and restaurants including KFC, McDonald's, and Burger King.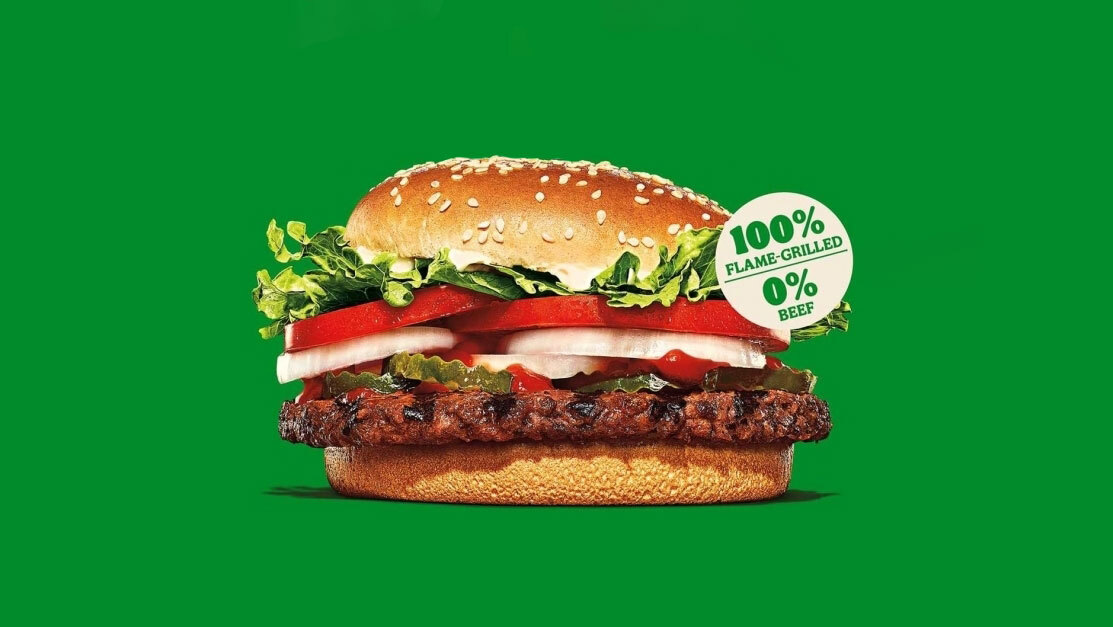 Burger King
And in the UK, government initiatives are driving the market, which is expected to capture a valuation of $2.7 billion by 2033. In addition to government initiatives such as Meat Free Monday, there is also a significant interest in plant-based options, growing availability, as well as high-profile celebrities endorsing the lifestyle, and prominent food companies investing in plant-based meat, all helping fuel the market's growth.
Making vegan meat more accessible
However, PBFA notes that continued innovation in response to consumer's desire for healthy, flavorful plant-based burgers is what will fuel the growth, along with more dedicated space in stores, making it easier to find.
"Unless plant-based meat is on a shopper's list, it is still difficult to find it in stores," Emmett says.
"There is an abundance of total store space dedicated to animal meat and unit sales across the board are declining so retailers would benefit by leaning into increased plant-based meat space based on what consumers want, across all age groups and income levels, by creating a merchandising strategy that makes it easier for shoppers to find," she says.
For the latest vegan news, read: