While some major food brands are conducting business as usual in the face of the climate crisis, French cheese giant Bel Group—known best for its Babybel, The Laughing Cow, and Boursin brands—is busy finding sustainable solutions.
Bel is a fifth-generation, family-owned company that has been in the business of making dairy cheese since 1865. And it understands that in order to survive for the next 150 years, it must limit the environmental impact of its value chain.
Bel is working to improve the sustainability of its dairy cheeses, while at the same time perfecting its vegan cheeses—a move that helps Bel become less reliant on carbon-intensive animal agriculture.
"We have a strong ambition to be a key player within the food transition," Caroline Sorlin, Chief Venture Officer of Bel, tells VegNews. "We have been in the cheese business for 150 years so we know perfectly that if we want to be a key contributor to feeding the next 10 billion people while preserving the planet's resources, we need to change the way we feed the population."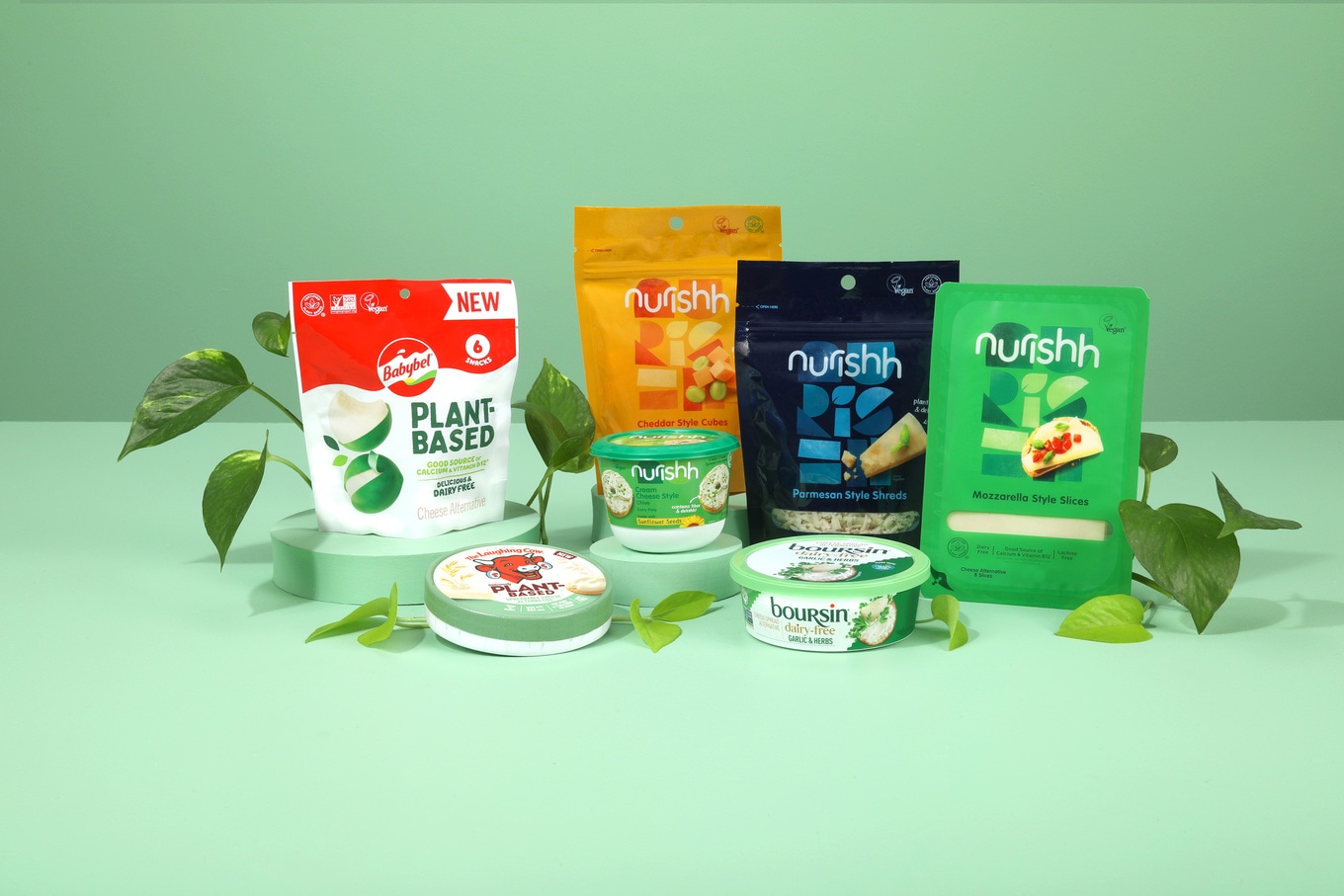 Bel Group
In 2020, Bel began its foray into vegan cheese with the launch of Boursin Dairy-Free Cheese Spread Alternative in partnership with Follow Your Heart—a legacy vegan brand that has since been acquired by Danone.
Bel then went on to release vegan versions of its Babybel and The Laughing Cow cheeses. It also launched Nurishh, a brand dedicated purely to dairy-free products, under which it has released innovations made in partnership with leading precision fermentation company Perfect Day.
Bel has locked in a number of partners in its pursuit to perfect dairy-free products, including Standing Ovation (another precision fermentation startup based in France that specializes in animal-free casein) and Superbrewed Foods (a Delaware company that uses a unique postbiotic microbe to improve dairy and non-dairy foods).
Today, Bel announced that it is taking its toolkit to a new level with a partnership with Climax Foods, a Berkeley startup led by astrophysicist Oliver Zahn. This new partnership will result in a complete reformulation of Bel's dairy-free portfolio, delivering to consumers vegan cheeses that are indistinguishable from their animal-derived counterparts.
"There is definitely an array of dairy cheese companies that approached us," Zahn tells VegNews. "The reason we chose Bel is because of this very authentic mission-driven environment that was very clear across the leadership."
Ultimately, Bel wants to transition its portfolio to 50-percent dairy products and 50-percent plant-based products, and its partnership with Climax Foods will help it get there, and fast.
Vegan cheese made better with AI
Previously a thought leader at Google and SpaceX, Zahn founded Climax Foods in 2019 in order to pivot into an industry where he sees maximum potential for positive impact.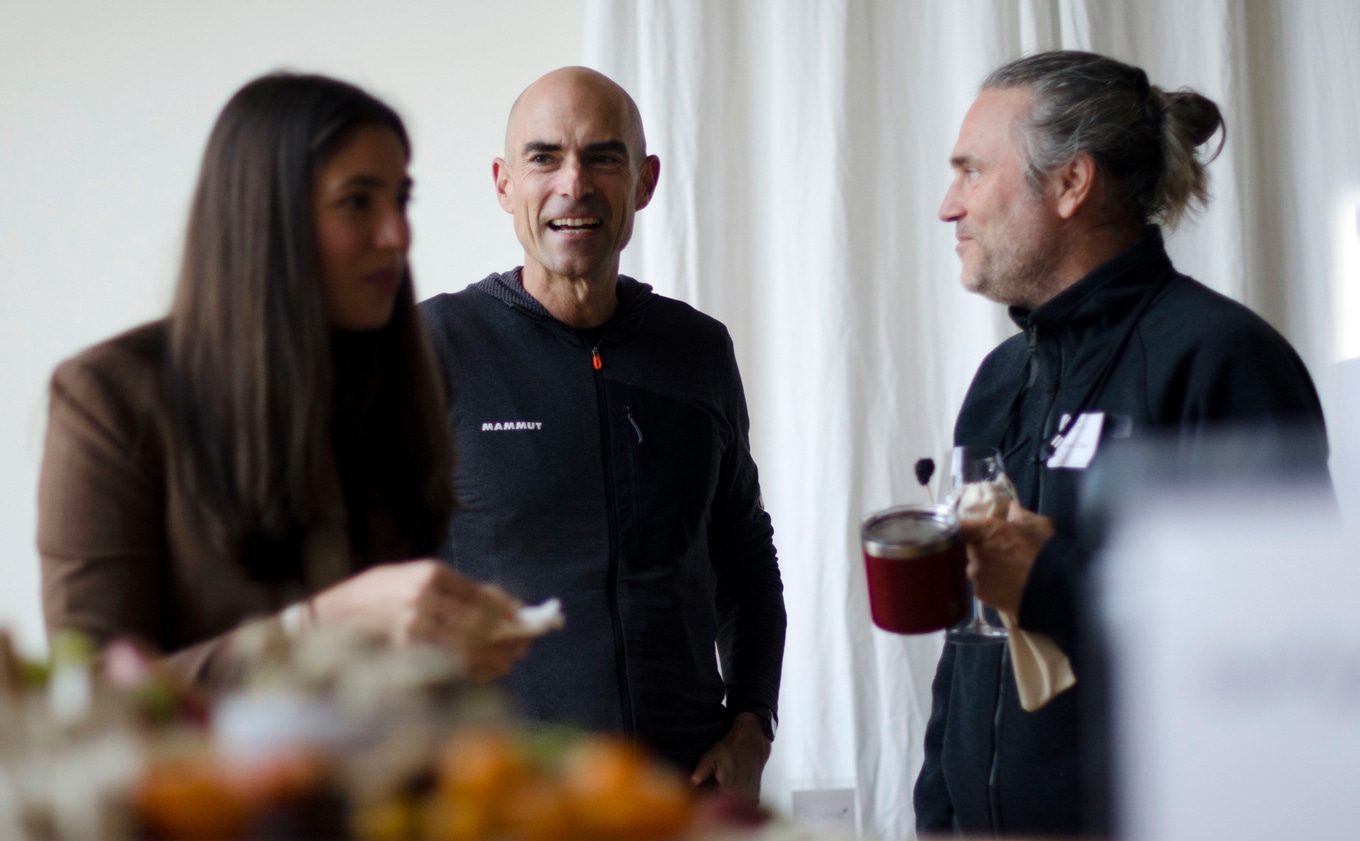 Climax Foods
"The reason I went into this business, as opposed to other areas where I could have applied my data scientific skillset is that profitability and positive impact on the world are inseparable," Zahn says. "In many cases, the two are very separable."
"You can have a lot of impact but your business is not [financially] sustainable … You can make a lot of money, like most industries in the world do without making any positive impact—and in many cases negative impact," he says. "But the beauty in alternative protein is you can't do one without the other."
To make its own flagship vegan cheeses, Climax uses what Zahn calls a "black box approach" where all that matters is creating plant foods with the same functionality as animal products using data science, artificial intelligence, and a fair amount of human intuition imparted by cheese industry experts and scientists on the startup's staff.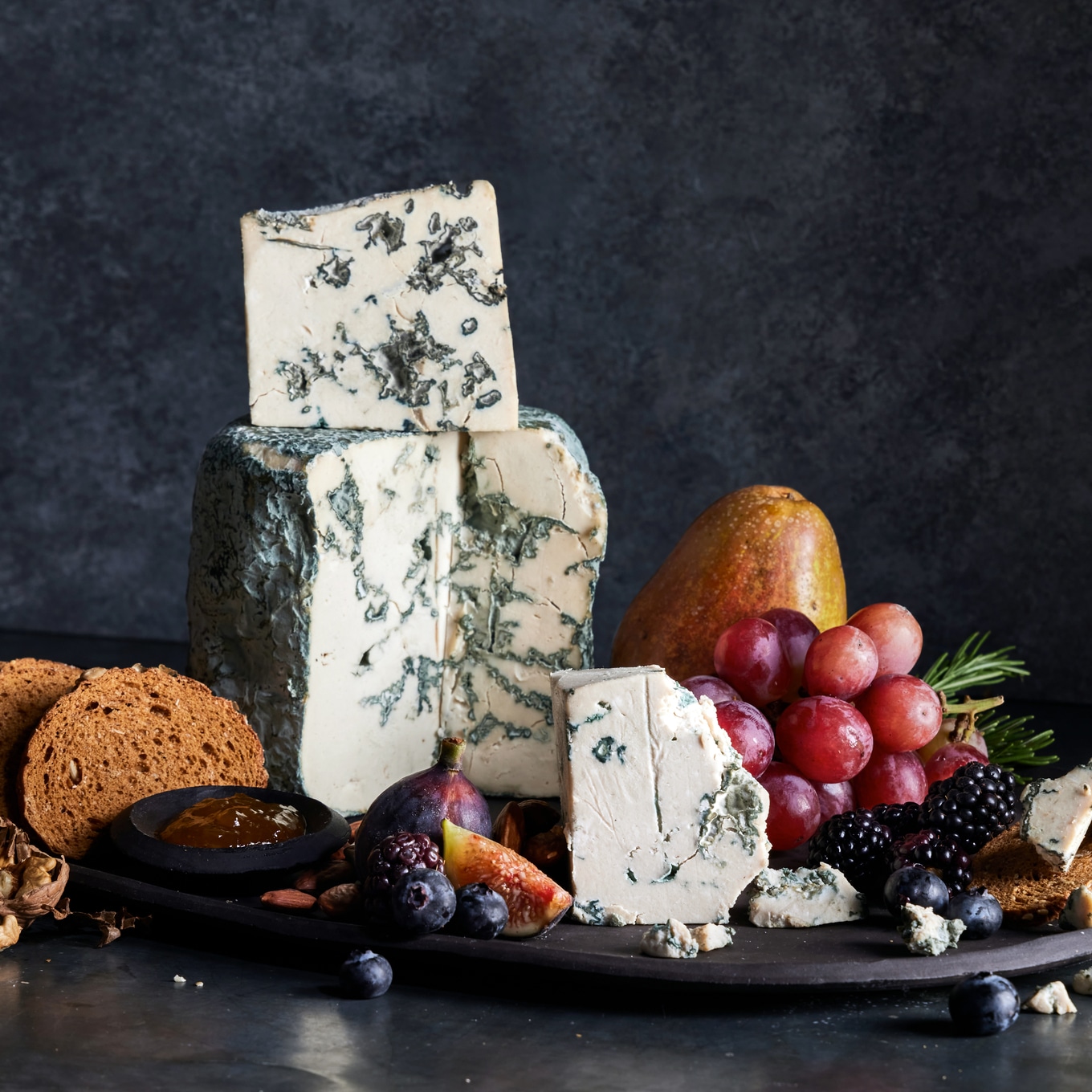 Climax Foods
Earlier this year, it unveiled Climax Blue (vegan blue cheese) which is already embraced by industry leaders such as Michelin-starred chefs Dominique Crenn and Jean-Georges Vongerichten and celebrity chef Matthew Kenney. The startup also has its own feta , brie, and chèvre on the horizon.
Using its technology, Climax unlocks plant-based formulations for dairy-identical cheeses, a fact that Zahn—himself born in Bavaria—understands is of utmost importance to a French cheese expert such as Bel.
"We realized that because of the beauty of what [Climax] had developed around data and machine-learning, it can be the solution to find the right plants with the right combinations in order to make a formula that will perfectly mimic dairy cheese," Sorlin says. "And that is what we were looking for."
Climax's approach also presents an opportunity to deliver high protein contents to dairy-free formulations that harken back to the original purpose of cheese—which was developed thousands of years ago as a method of preserving milk proteins.
Bel Group's most popular cheeses get an AI makeover
Bel first began working with Climax in May 2022 and has already developed prototypes for some of its most popular products. Consumers can expect to see a new version of vegan Babybel cheeses—which Climax prototyped for Bel in a week and a half—come to market first, with a target of the fourth quarter of 2024.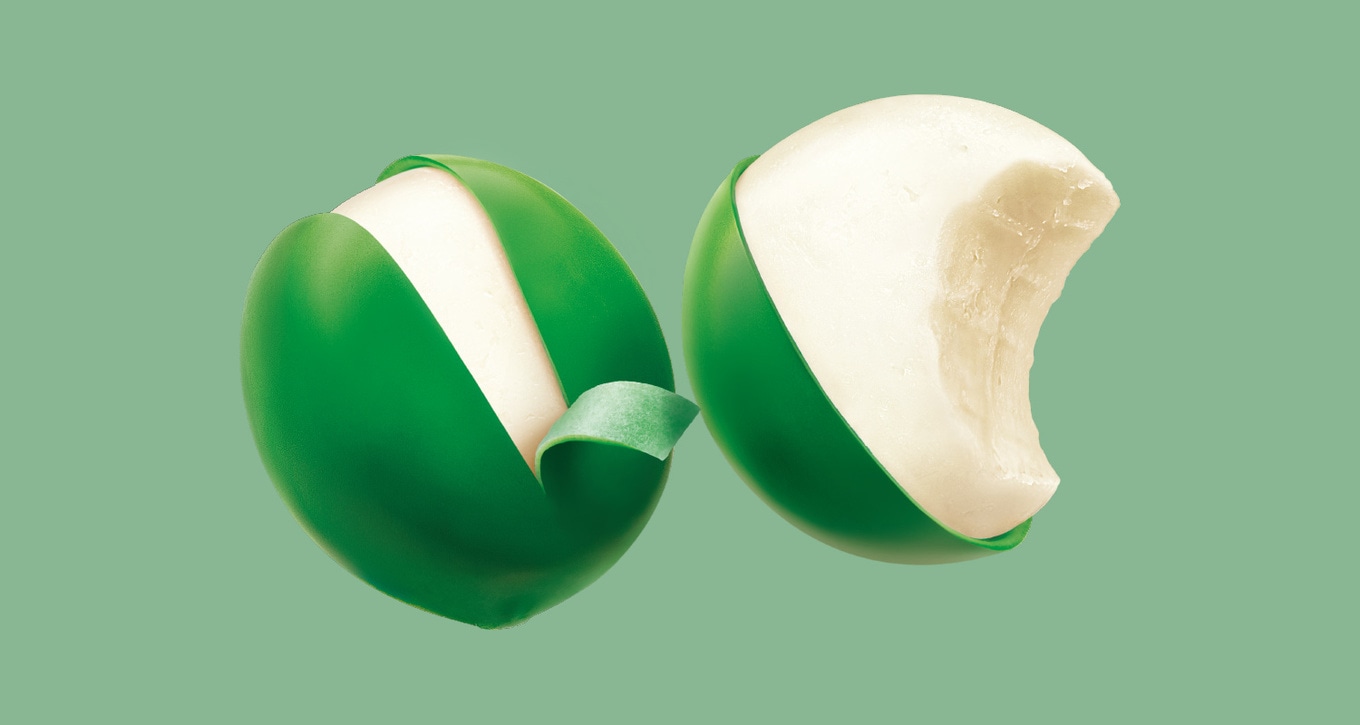 Bel Group
Next up will likely be a reformulation of a dairy-free The Laughing Cow snacking wedges, with forthcoming products under other brands such as Kiri, Nourishh, and Boursin. And the vision is for Climax to work with Bel in using its toolkit of learnings, ingredients, and partnerships to create superior co-branded vegan cheese.
"There is something iconic about this cheese. I ate it long before I became vegan," Zahn says. "I think it's a beautiful opportunity to tackle such a cultural phenomenon and reinvent it from scratch."
In addition to 150 years of dairy expertise and a global presence, Bel brings to the partnership added technological capabilities through its food analytics lab and manufacturing prowess, which complements Climax's groundbreaking technology and has the potential to completely transform the way cheese is made on a global scale.
Bel distributes its products in 120 countries and understands that producing dairy more sustainably while maintaining its worldwide presence is challenging, particularly in places where this type of dairy production is not possible.
"Promoting pasture-grazing and regenerative agriculture is not possible everywhere," Sorlin says. "It's possible in France. It's possible in Portugal. But it cannot be possible in Africa or the Middle East, for instance."
As such, it continues to dig deeper into plant-based formulations that deliver the same cheese-eating experience—with texture, flavor, functionality, and nutritional value—but without a reliance on animal agriculture. Climax's approach also speeds up development timelines, all the while optimizing formulations for things like cost to develop products that can come to market at price parity to dairy.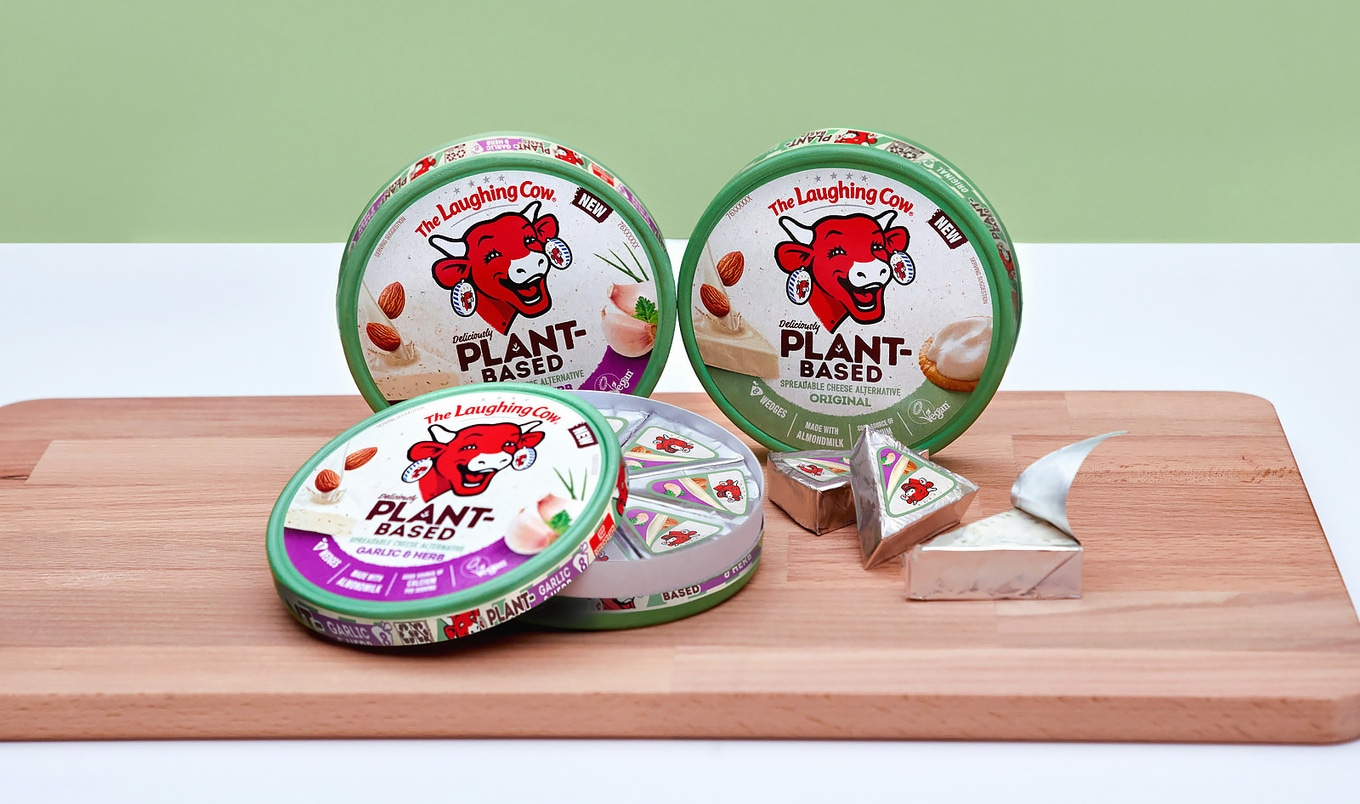 Bel Brands
"If you want to democratize vegan cheese, it's easier with existing brands and far harder with new ones," Sorlin says. "The beauty of this alliance is that we will use our brand to say to flexitarians and consumers, 'Look, it exists and we are now able to offer you a plant-based version that is as good as the dairy version.' That's why we decided to combine our strengths."
This partnership between Climax and Bel has the potential to set the pace for other legacy dairy brands looking to meet evolving consumer tastes while hitting their own sustainability goals.
"Having this beautiful opportunity to contribute something meaningful during our limited lifetimes makes us excited every day," Zahn says.
For the latest vegan news, read: