Vegan food has been evolving at a rapid pace and each new innovation seems to be better than the last. First came "bleeding" burgers, followed by realistic plant-based chicken. And now, seafood alternatives are coming into focus with startups proving that there's more than one way to make realistic vegan fish.
There's already vegan tuna and salmon made from protein-rich legumes, while others are made from soy or a root vegetable called konjac to mimic the taste, texture, and nutrition of fish. Most recently, several startups have begun harnessing the biological kingdom of mushrooms to innovate plant-based seafood even further.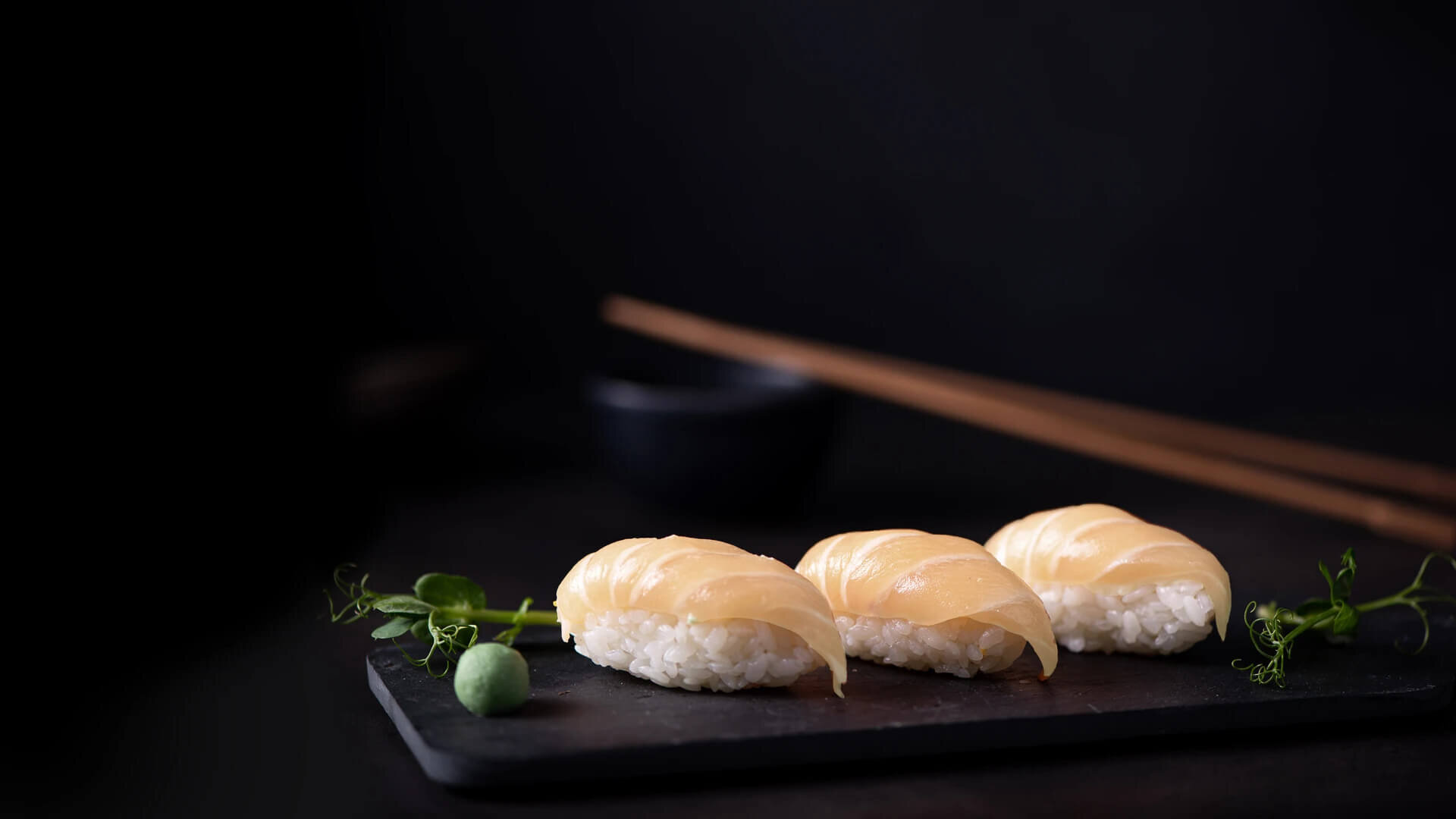 Aqua Cultured Foods
Mycelium, the root systems of mushrooms, naturally grows in a structure similar to the muscle tissue of seafood and is soft in flavor. This unique structure has proven its ability to be used in diverse applications and has already been used to make mushroom leather and mushroom meat.
Soon, consumers will get a taste of the power of mycelium as a seafood alternative.
Creating fish-free shrimp and scallops
Chicago-based startup Aqua Cultured Foods is developing calamari, shrimp, scallops, and filets of tuna and whitefish with proprietary mycelium fermentation processes that do not use any animal inputs, genetic altering, or modification. The startup says that using mycelium allows it to retain naturally occurring fiber, protein, and other micronutrients.
Aqua recently raised $5.5 million in seed funding to bring its ultra-realistic seafood alternatives to market. It will use the investment to equip its new facility, scale up production, add key talent, and expand its roster of restaurant and foodservice outlets for product introductions this year.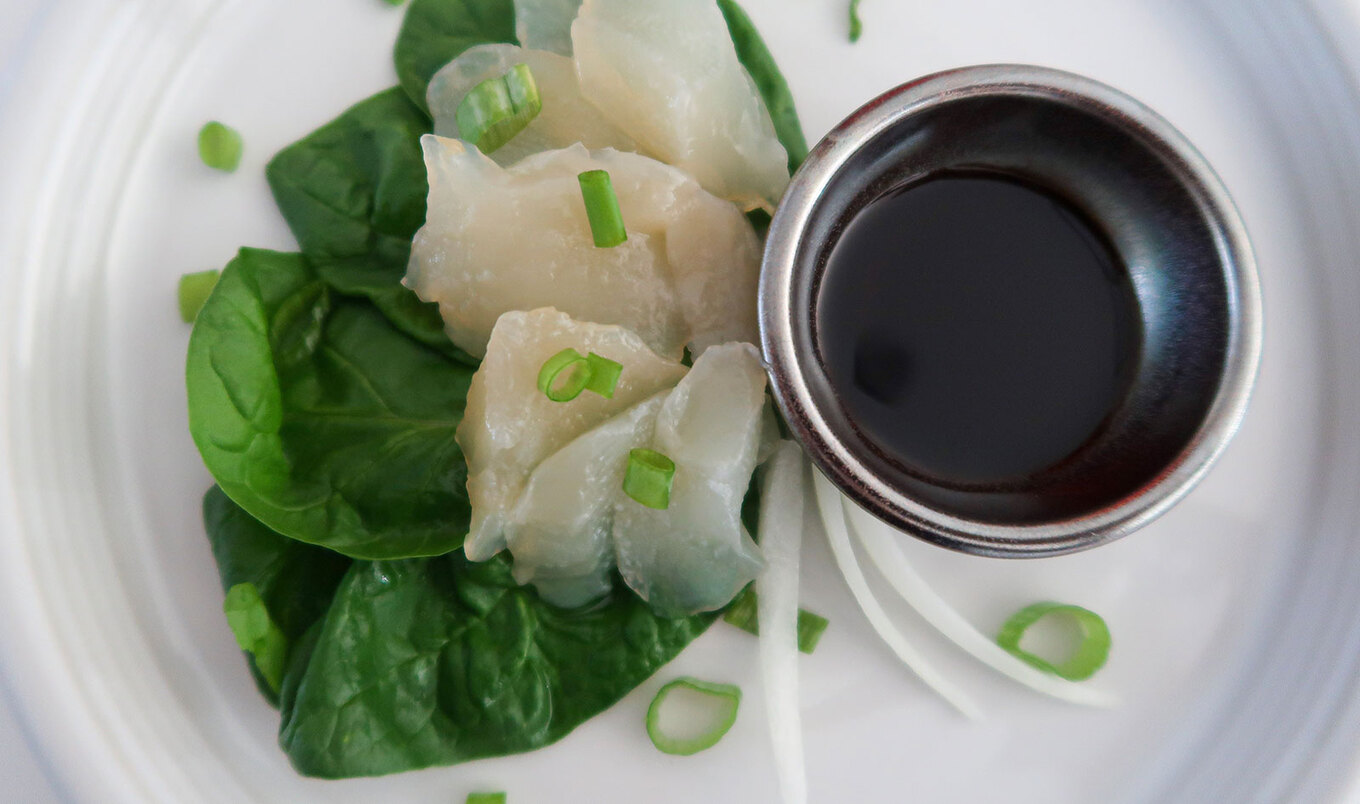 Aqua Cultured Foods
"We appreciate having mission-aligned partners that offer strong strategic value for the next phase of our growth, which will involve building up the business and brand," Anne Palermo, CEO of Aqua, said in a statement.
"Being good stewards of investor capital is important to us, so along with hitting milestones earlier than expected, we are benefiting from government programs, academic resources, and other advantages to get to market quickly."
Aqua's primary value is its low cost of scaling and its path to price parity, thanks to proprietary fermentation methods that use relatively affordable inputs and equipment. The startup recently acquired a food-grade facility that was already built out nearly to its requirements, which it estimates will save more than $1 million in construction costs.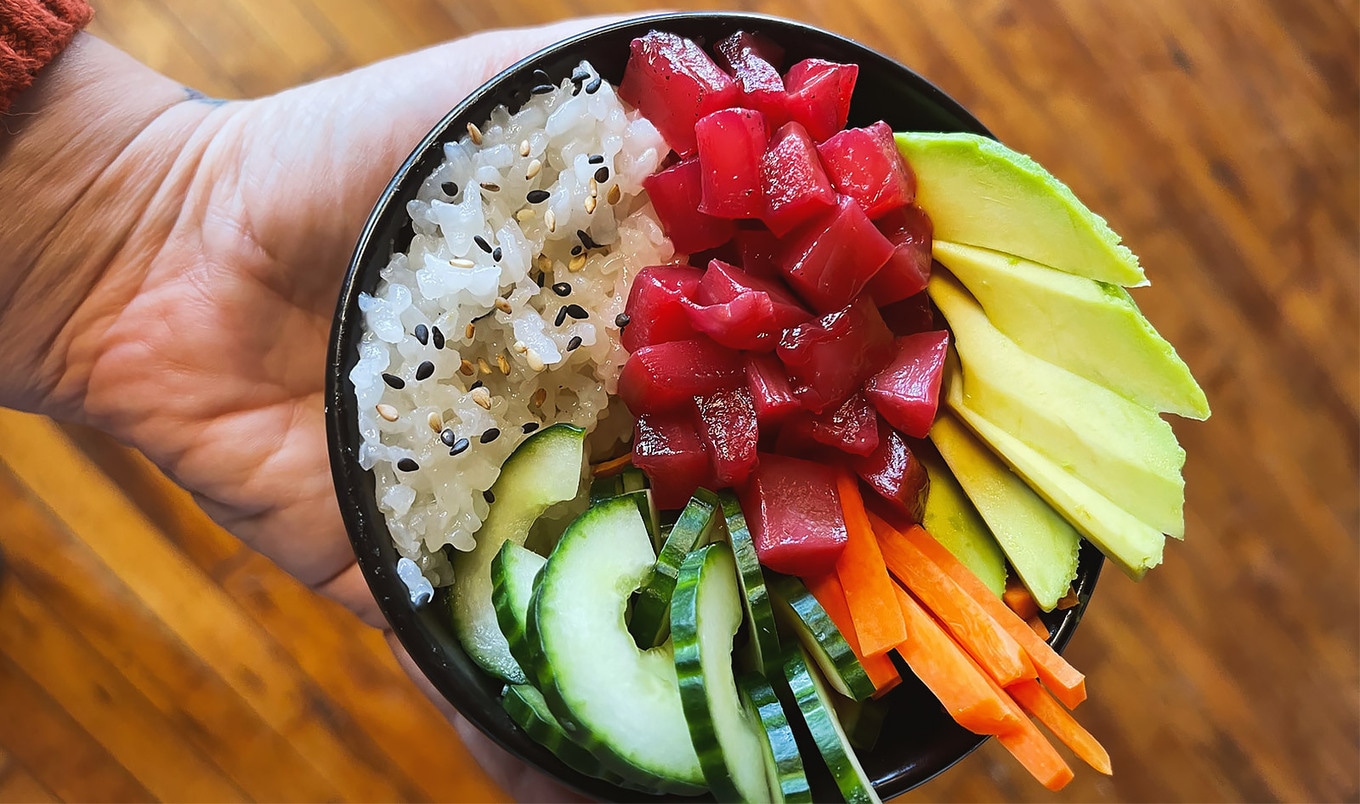 Aqua Cultured Foods
Aqua also produces ground vegan seafood fillings for applications such as dumplings, ravioli, and sushi rolls. One of the startup's options is a bulk shrimp alternative that can be seasoned, packaged, and co-branded by retailers or distributors.
Aqua Cultured believes this sector presents another lucrative and highly accessible market opportunity because frozen dumplings are a staple in countries such as China, South Korea, and Japan.
Vegan seafood aims to save the oceans
While Aqua is well on its way to bringing its products to market, other startups around the world are also harnessing the power of mycelium for vegan seafood. The first startup in Europe to make vegan seafood from mycelium is Germany's Esencia Foods. Founded by scientist and chef Bruno Scocozza and business strategist Hendrik Kaye, Esencia has the goal of promoting a global transition to sustainable ocean stewardship with mycelium alternatives.
According to the United Nations, 80 percent of the world's fish stocks are overfished, and with a projected increase in demand for seafood, some scientists are predicting that the oceans will be depleted by 2048.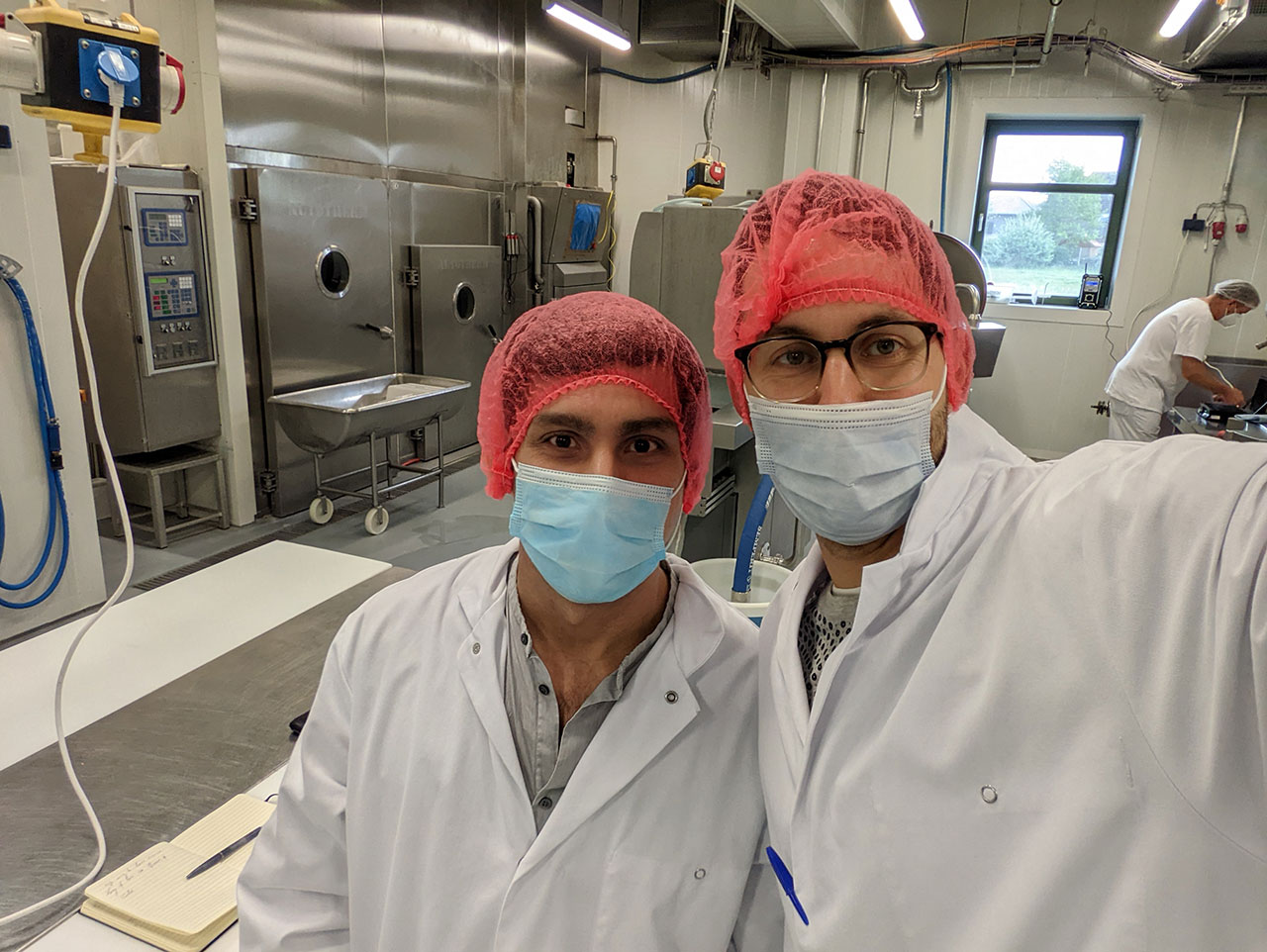 Esencia Foods
In an effort to avoid the dramatic consequences of the ocean's future, Esencia is developing a technology platform using mycelium that is capable of replicating seafood's unique texture and mouthfeel to offer alternatives that better mimic conventional seafood, starting with scallops and salmon.
By leveraging a solid-state fermentation process, Esencia grows mycelium in a way that is similar to tempeh but using fungi that provides the soft texture for products such as scallops and the complex texture of fish like sea bass.
The startup also recognizes its challenges, such as recreating the fatty texture of smoked salmon. To get it right, Esencia plans to partner with a plant-based fat company. The startup hopes to launch its first products in restaurants and foodservice by the end of this year before expanding into retail.
"As a scientist-chef hybrid, I want to go beyond creating an 'alternative product,' but to build products that consumers crave because they are culinary highlights," Scocozza said in a statement. "We want to write a chapter in the history of food."
"Mycelium solid state fermentation is the perfect technology to build textures and tastes consumers love, while producing at price parity—to make a real impact," he said.
Vegan seafood for fine dining
Similarly, another mycelium seafood project is underway in Copenhagen, where scientists are working with chefs at Copenhagen's two Michelin-starred restaurant Alchemist to create a new seafood by growing fungi on seaweed. Funded by The Good Food Institute, the project's goal is to demonstrate an innovative method of making sustainable foods through fermentation.
Headed by Dr. Leonie Jahn from the Technical University of Denmark and Diego Prado, the project will see the chefs experiment with fungi to eventually create whole-cut seafood. If successful, the product may be sold at the restaurant and could go on to be widely available for purchase.
"Our main goal with the project is to attempt to create a unique and delicious product that is good enough to be served at a fine-dining restaurant using natural ingredients, with seaweed providing flavors of the sea and the mycelium adding to an attractive texture," Prado, who is also head of research at Alchemist, said in a statement.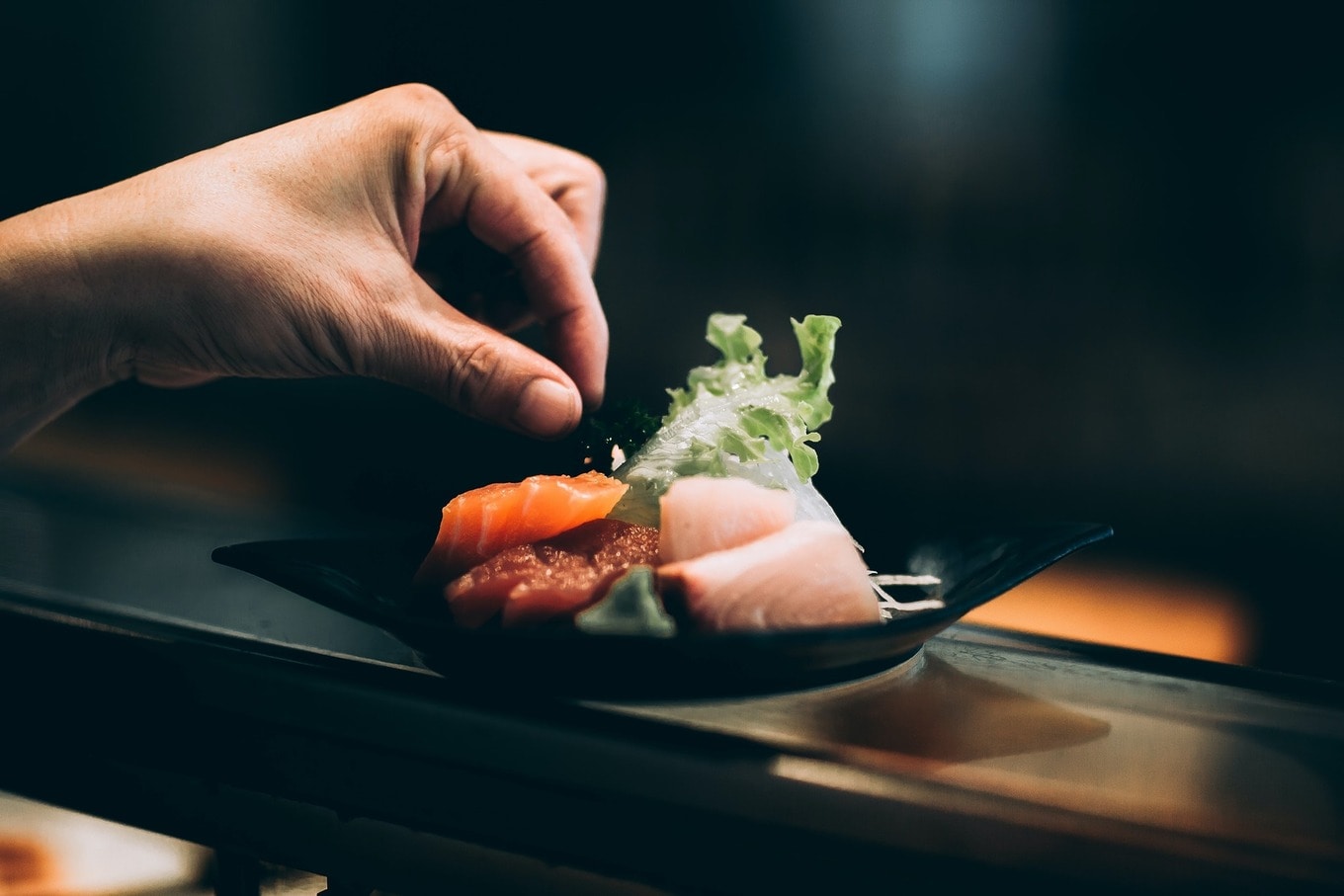 Aqua Cultured Foods
The team is looking into how the texture of the filamentous fungi can be used to create a range of sustainable foods. The aim is to identify how different conditions can be used to alter the fungi's texture, creating products ranging from scaffolds—which give structure to meat cultivated from animal cells—to animal-free foods that look and taste like meat.
"I will be fascinated to see the outcome of Dr. Jahn's research," Seren Kell, science and technology manager at the Good Food Institute Europe, said in a statement. "Seafood is an area where we urgently need to see innovation, and there are huge opportunities for companies and governments to invest in further research to develop plant-based and cultivated seafood that can help meet growing demand in a sustainable way."
For the latest vegan news, read: