Most consumers are familiar with chickpeas as a base for hummus but the little legume can do so much more. A new use for chickpeas was popularized in 2015 after French singer Joël Roessel and American software engineer Goose Wohlt stumbled upon "aquafaba"—a term Wohlt coined for the brine from a can of beans or legumes.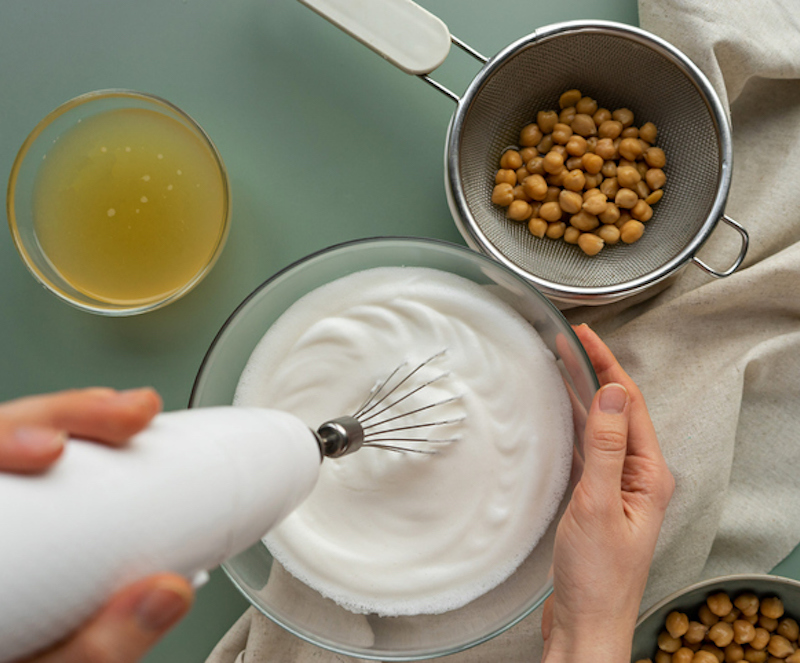 Getty
As it turns out, chickpea brine is filled with proteins that work well as a replacement for egg whites in bakery items such as meringue, a previously hard-to-veganize dessert.
As the plant-based movement continues to grow, innovators around the world are taking a closer look at the legume as an innovative protein that can improve meat and dairy alternatives.
This week, Israel-based company ChickP unveiled a prototype for dairy-free ice cream it developed together with international ice cream chain VANIGLIA, Ltd. The premium vegan ice cream is made extra creamy with the help of ChickP's chickpea protein isolate—which features a 90-percent protein content.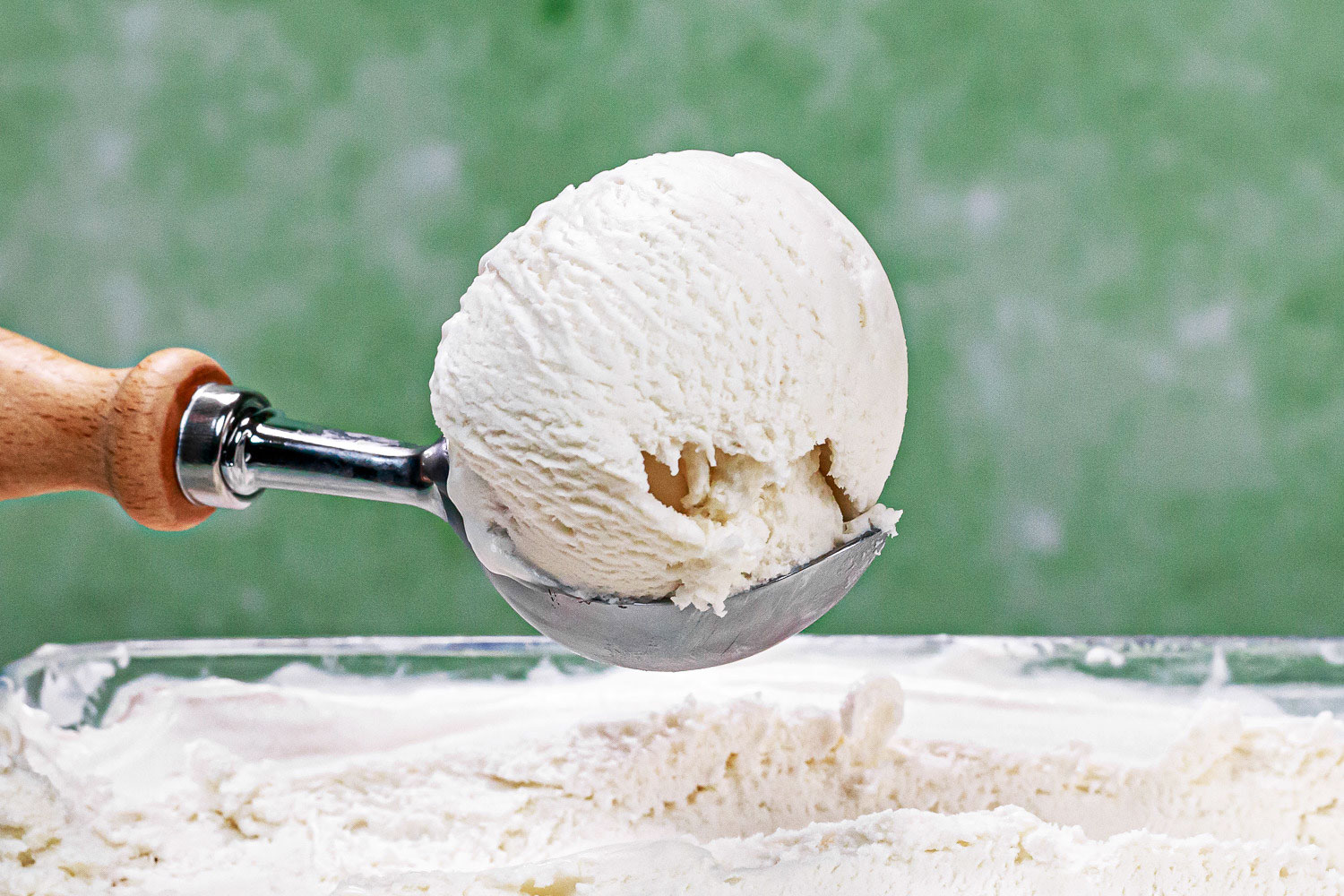 Nimrod Genisher
"Our ChickP protein portfolio is highly functional and versatile and can even allow for the creation of a mascarpone-like texture in a plant-based ice cream," Maor Dahan, Application Manager for ChickP, said in a statement. "We were able to imitate the exact rich, uniquely creamy taste and texture of mascarpone. Chickpeas are not listed as allergens and our products are non-GMO, making them an ideal choice for replacing dairy proteins."
In developing the ice cream, ChickP focused on removing stabilizers while delivering emulsion stability, preventing icing and crystallization, and creating an ideal melting profile in order to appeal to consumers of traditional dairy who are looking for animal-free products.
"As an expert in ice-cream creation, ChickP plant-based ice cream succeeded in surprising even me," VANIGLIA CEO Assaf Blank said in a statement. "It has a truly creamy and rich texture similar to dairy ice cream."
Chickpeas to tranform dairy-free products
ChickP was founded in 2016 by Ram Reifen, MD, with the goal of creating a protein that can help feed the world while benefiting consumers and food manufacturers. This summer, the company also showcased its patented chickpea protein isolate in a cappuccino-ready barista milk, created to optimize frothiness. ChickP previously demonstrated the functionality of its chickpea protein as an egg replacer in mayonnaise.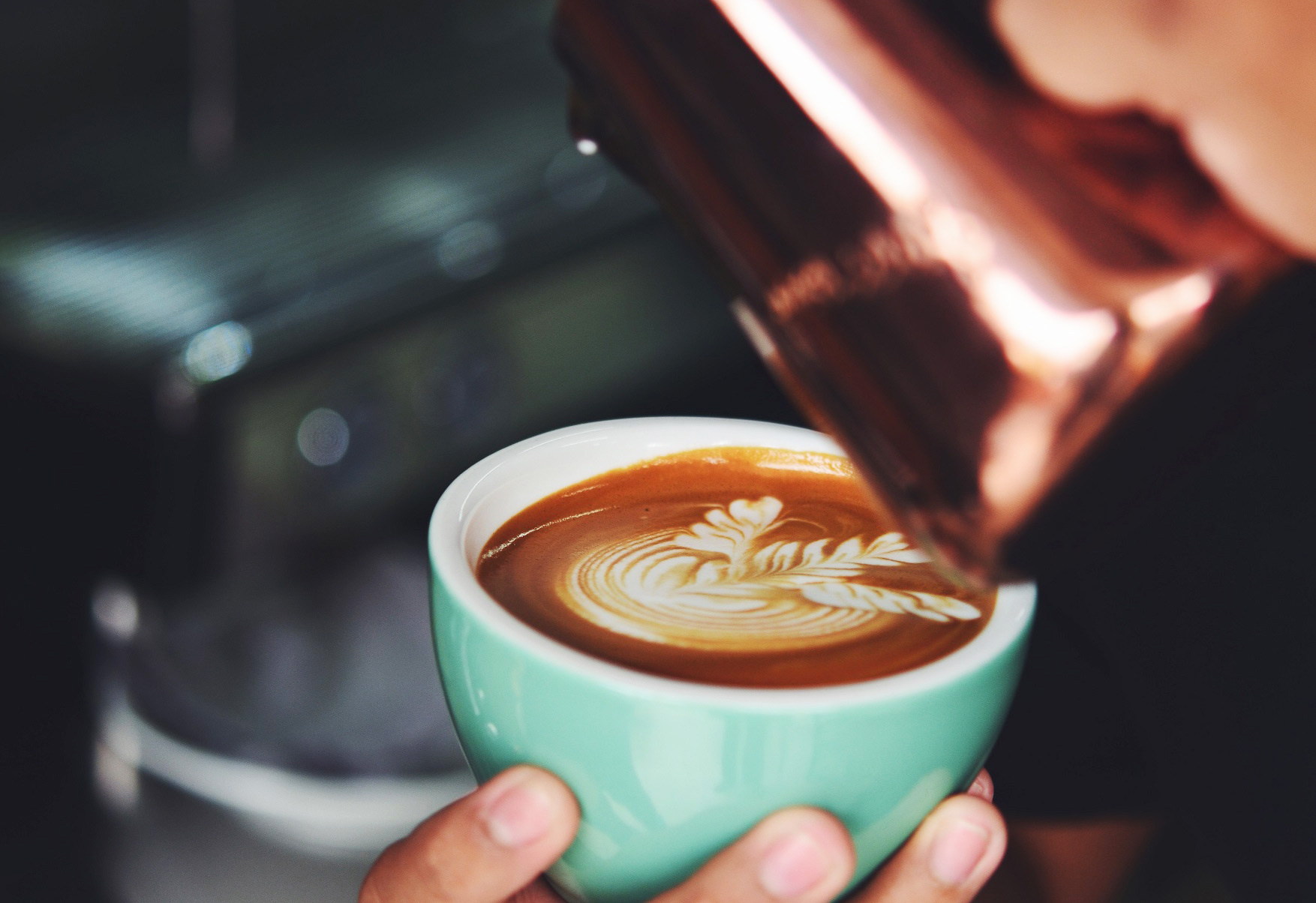 ChickP is focusing on exploring the functionality of chickpea protein in dairy alternatives, particularly ice cream, during a time when a wide swath of consumers, not just vegans, are choosing to avoid animal-derived dairy.
"Our ChickP Isolate ingredient answers consumers' growing demand for vegan products with a dairy-like experience," ChickP CEO Liat Lachish Levy said in a statement. "Consumers, especially flexitarians, have become much pickier when choosing a frozen indulgence and will not compromise on flavor or mouthfeel."
Last year, ProVeg International—in partnership with Innova Market Insights, the University of Copenhagen, and Ghent University—released the The Smart Protein report which found that more than 40 percent of flexitarians are interested in chickpeas as a main ingredient in plant-based foods. The report also revealed that 36 percent of flexitarians intend to increase their consumption of plant-based dairy products.
"Our biggest challenge was to develop a solution that would appeal to broader populations, to give the consumer the full sensory experience of real dairy ice cream," Lachish Levy said. "When we started the project, the goal was to create a non-dairy ice cream that tastes, looks, and feels like the real thing."
ChickP will be showcasing its chickpea-based innovations at food and beverage innovation expo Fi Europe in Paris next week.
Plant-based innovation with chickpeas
ChickP is one of several companies working to position chickpeas as a sustainable, allergen-friendly, and functional base for plant-based alternatives.
This week, InnovoPro (a chickpea innovation company) and Ingredion (a major ingredient supplier to food manufacturers) signed an exclusive agreement that will distribute InnovaPro's chickpea concentrate across North America.
This will make InnovoPro's chickpea concentrate available to a variety of food and beverage manufactures which can use the plant-based protein to develop a variety of products from meat alternatives to egg-free bakery items to dairy-free products, while delivering on sustainability, nutrition, texture, and functionality.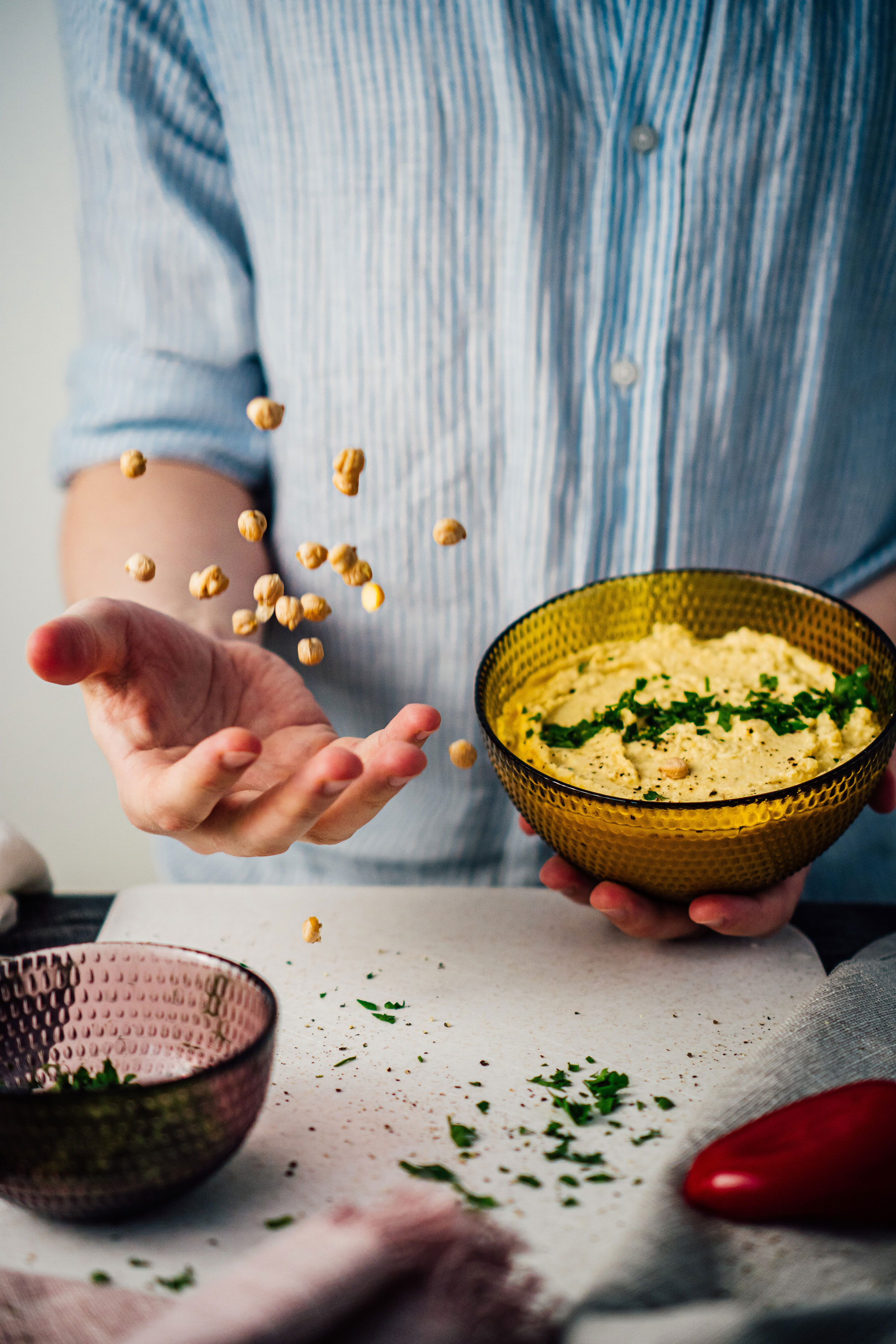 Unsplash
"This collaboration allows us to broaden our plant-based portfolio with an alternative that's high in consumer recognizability and appeal," Yadu Dar, Ingredion's Global Business Development Director for Plant-Based Proteins, said in a statement. "InnovoPro's solvent-free processing method will enable a 70-percent chickpea protein concentrate—providing food and beverage manufacturers with a new way to meet consumer demand for clean label, plant-based products that are sustainably sourced."
The partnership follows Ingredion's equity investment in InnovoPro in February and comes at a time when chickpea protein is becoming increasingly popular as an ingredient in plant-based foods. One market study by Innova Market Insights found that chickpea proteins in consumer products are up from zero launches in 2017 to 1.2-percent penetration within plant-based products in 2021.
"We are looking forward to this great and important partnership with Ingredion," Taly Nechushtan, InnovoPro CEO, said in a statement. "Our vision to transform the way people eat, by enabling the creation of tastier, healthier and more sustainable food choices is getting one step closer to realization, as we join forces with Ingredion. A variety of solutions based on our chickpea protein will reach a broader market and support our growth trajectory."
For the latest vegan news, read: