Beans are one of the original vegan proteins. They existed before the über-realistic plant-based meats and provided sustenance before seitan. Technically, beans even pre-date tofu. With up to 9 grams of plant-based protein per half-cup serving and very little fat, beans are an efficient, healthy, and tasty way to meet your daily protein needs. From soybeans to chickpeas and black beans to pinto, we'll go over which beans have the most protein—plus seven bean recipes that'll teach you how to cook them like a pro. But first, we'll dive into the benefits of incorporating beans into your diet.
Why is it important to eat beans?
Beans are a member of the pulse family. Pulses are the edible seeds of legumes that grow inside pods. While you may be familiar with a handful of bean varieties such as black, garbanzo, pinto, and kidney, the category encompasses over 400 types that are eaten around the world.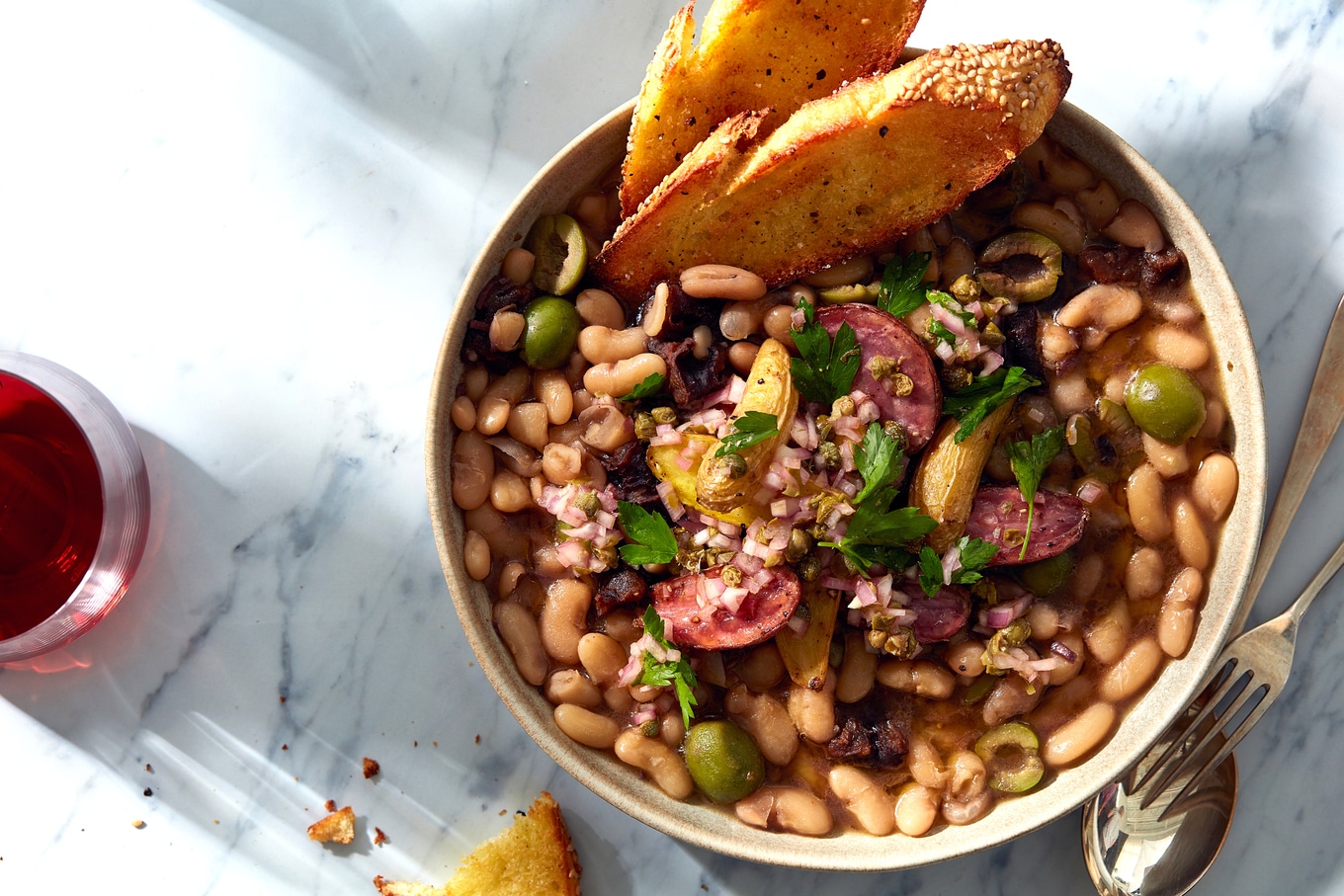 Dane Tashima
Beans are universal not only for their abundance but also for their accessibility, affordability, and superior nutritional profile. Rice and beans may be regarded as a "struggle meal" by some, but there's a reason so many gravitate to this humble dish. It's filling, it's nutritious, and it's cheap.
Given the right preparation and a few seasonings, rice and beans can also be delicious and satisfying. Beans are basic, but also infinitely versatile.
Are beans good for your health?
The protein in beans varies depending on the type of bean, but most contain 21 to 25 percent protein by weight, or anywhere from 5 to 9 grams per half-cup serving when cooked.
The same half-cup serving provides about 100 to 120 calories, less than 3 grams of unsaturated (healthy) fat, up to 6 grams of fiber, and a significant amount of vitamins and minerals including folate, potassium, iron, manganese, calcium, and magnesium. As a whole, plant-based food, beans are also cholesterol-free.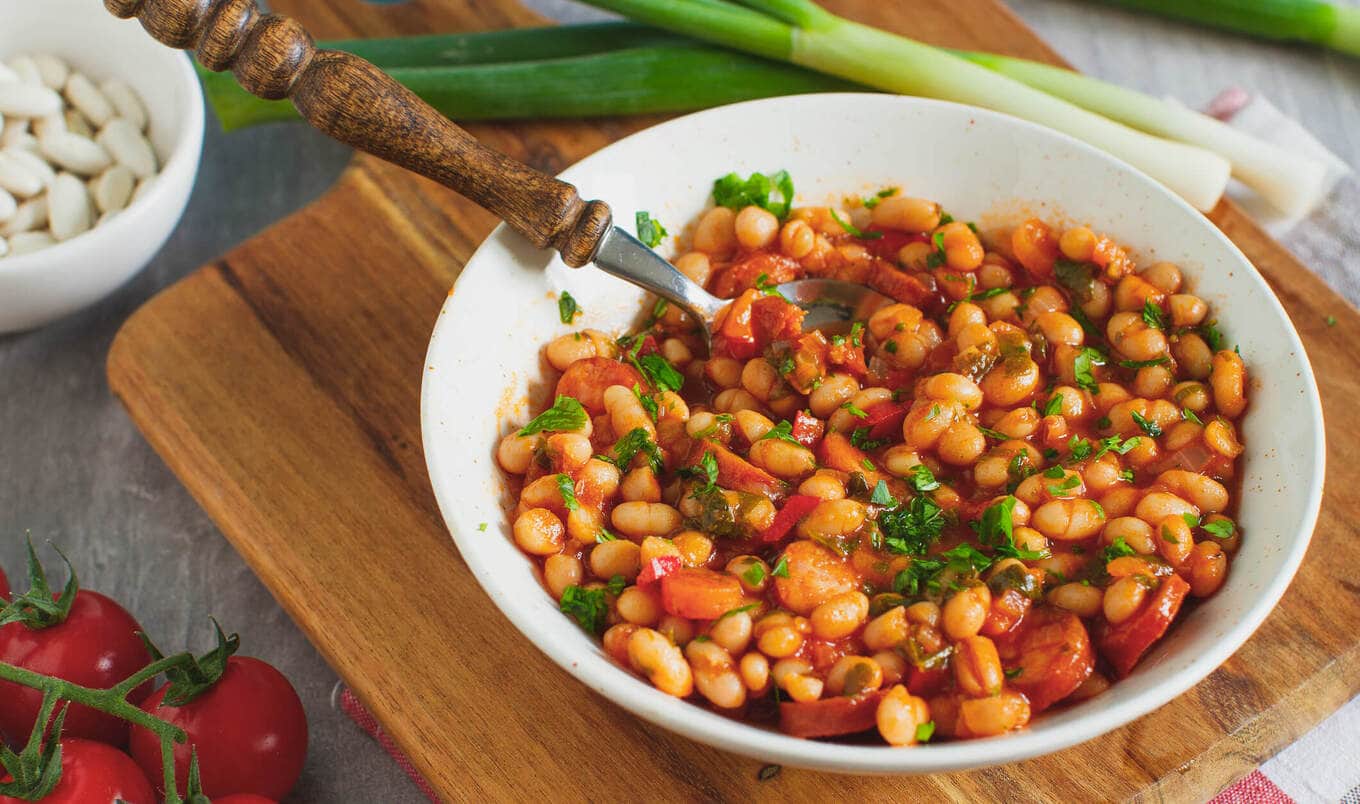 AD077
Beans offer satiety in a nutrient-dense package, and while they may not contain as much protein per serving as some animal-based foods, they make up for it with their health benefits.
"Beans are anti-inflammatory and can lower inflammatory markers in the body which are associated with increased risk for numerous chronic conditions including heart disease, diabetes, and kidney disease," Dana Ellis Hunnes, PhD, MPH, RD, tells VegNews.
Beans are also rich in fiber, which is helpful for regulating blood sugar in those with type 2 diabetes. The fiber actually helps the body absorb carbohydrates slower, which aids in preventing blood sugar spikes.
Which beans have the most protein?
Incorporating any kind of bean into your diet is a plus, but some are higher in protein than others. Here are the highest protein beans you can buy. Note: protein content is based on a standard half-cup serving.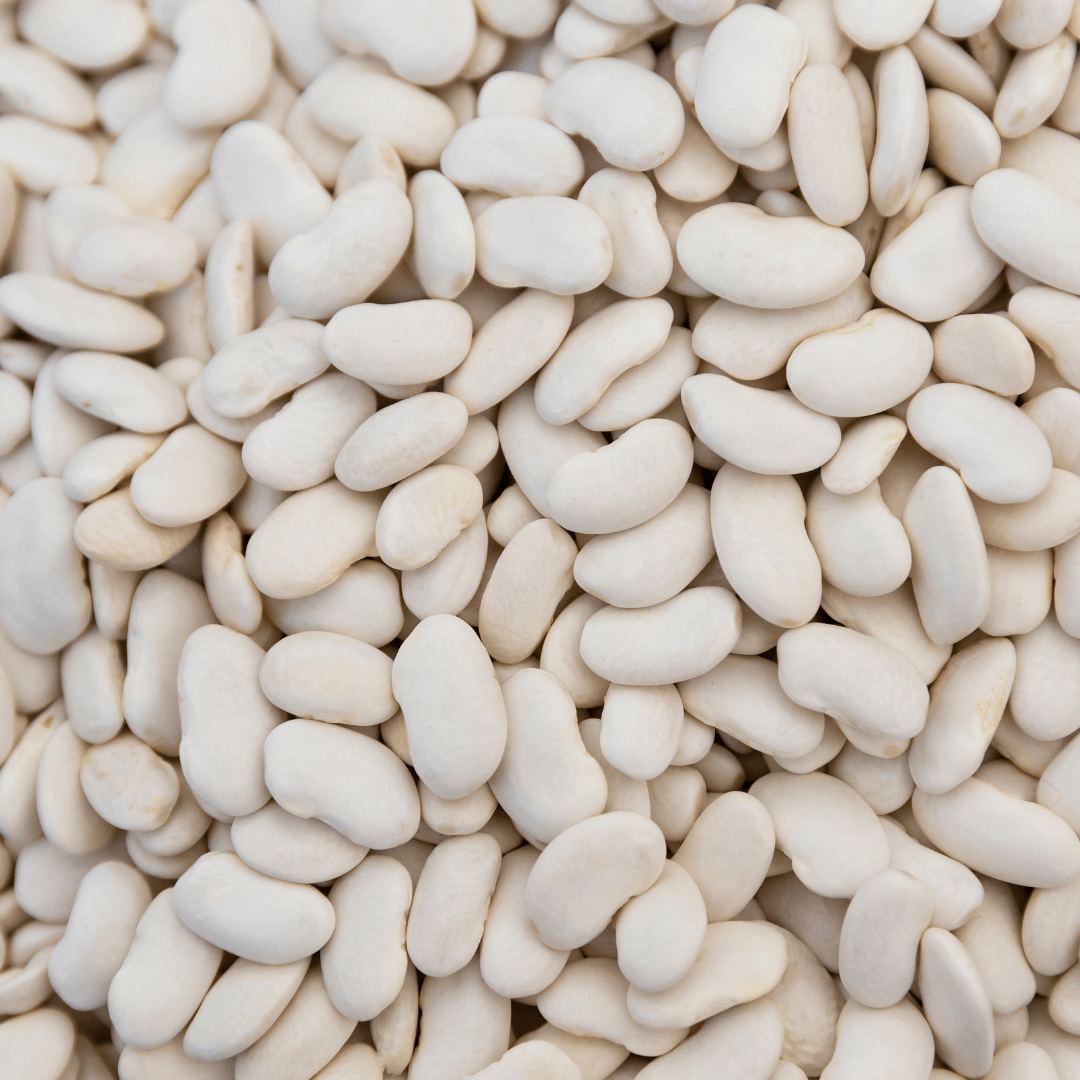 Canva
1 Cannellini beans
Also called white kidney beans, these mild white beans contain 8 grams of protein. They're also high in manganese—an essential nutrient that helps regulate everything from metabolism to brain function. They play well with other ingredients and add sustenance to stews and texture to salads.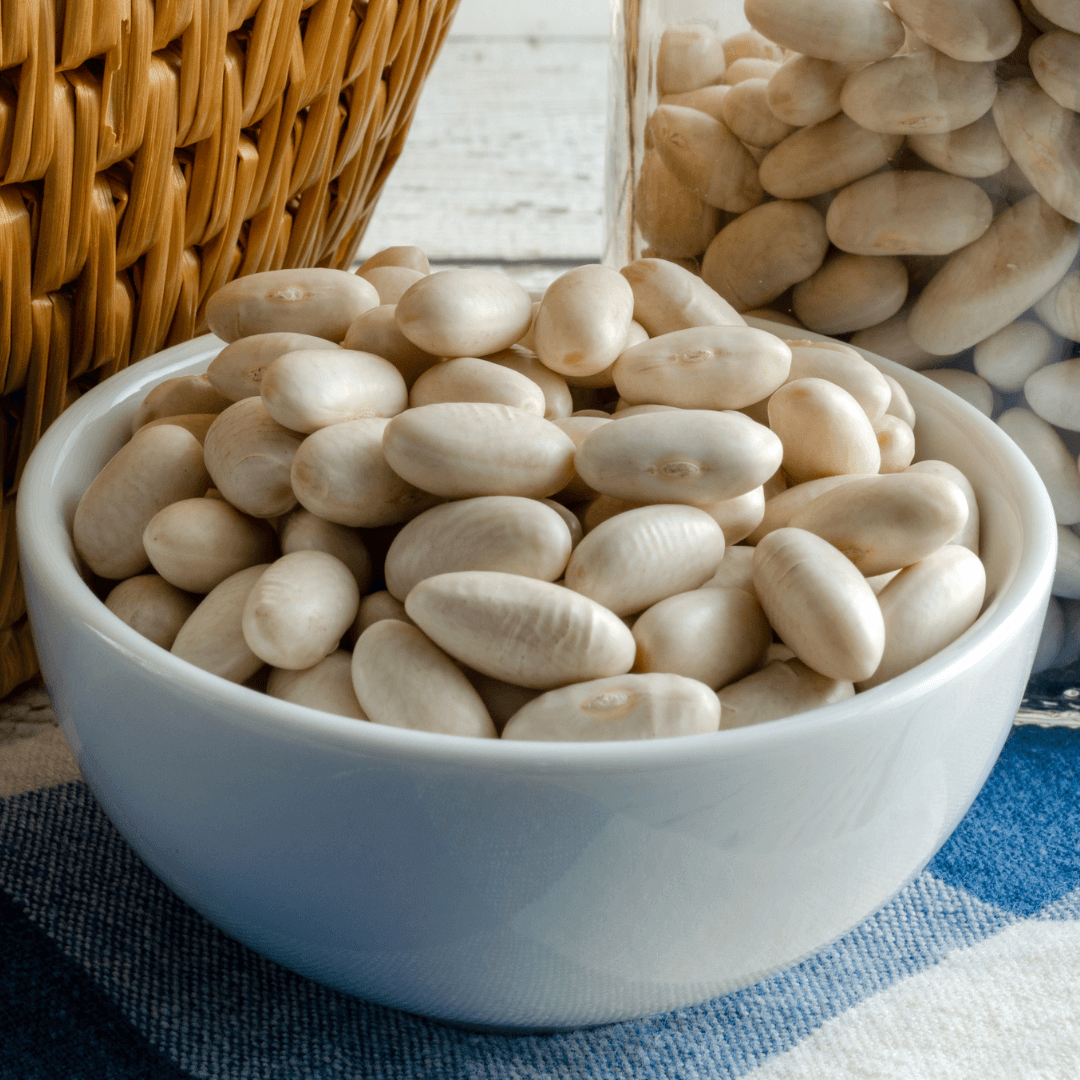 Canva
2 Great Northern beans
Similar in taste and texture to cannellini beans, this slightly larger white bean variety packs in 9 grams of protein. They also contain more potassium—an electrolyte that supports proper nerve function (translation: less muscle cramping)—than a medium banana. Try blending these beans into a creamy pizza sauce by adding a bit of garlic, sage, and vegetable broth to the mix.
Canva
3 Edamame
This go-to appetizer is full of plant-based protein. These immature soybeans provide just over 8 grams of protein and a solid amount of iron, magnesium, and even some calcium. Go ahead and snack away—you could hit your protein needs before the main course arrives.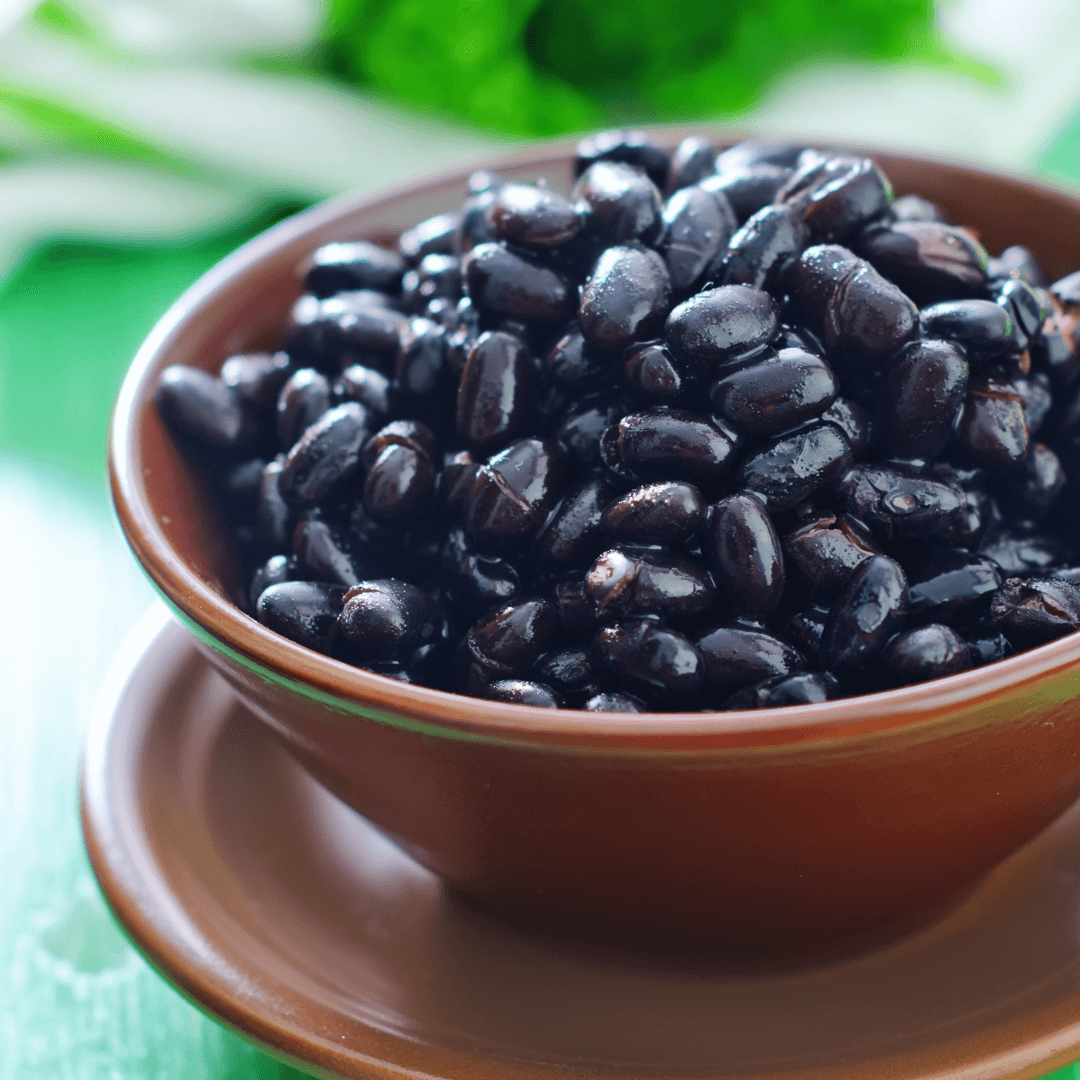 Canva
4 Black beans
The choice between black and pinto beans is always tough. While similar in protein content, black beans edge out pinto by a few tenths of a gram. Black beans provide 7.6 grams of protein while pintos contain 7.2 grams. Fun fact: pintos may be the default choice for refried beans, but you can find vegan refried black beans at most supermarkets.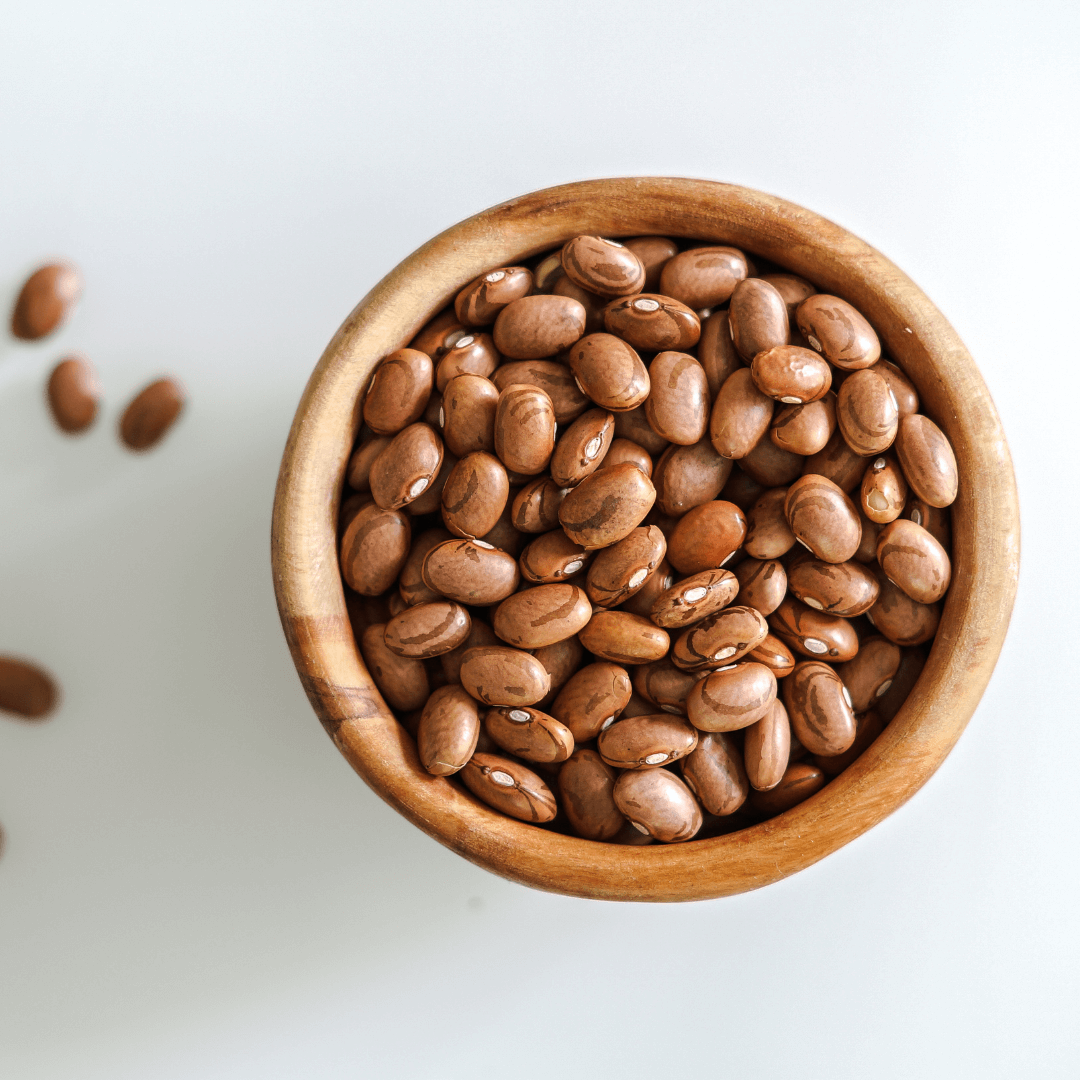 Canva
5 Pinto beans
Pinto bean loyalists are doing just fine. With a little over 7 grams of protein per serving, go ahead and enjoy your pinto bean burritos, seven-layer refried bean dip, and basic beans and rice topped liberally with salsa and guac.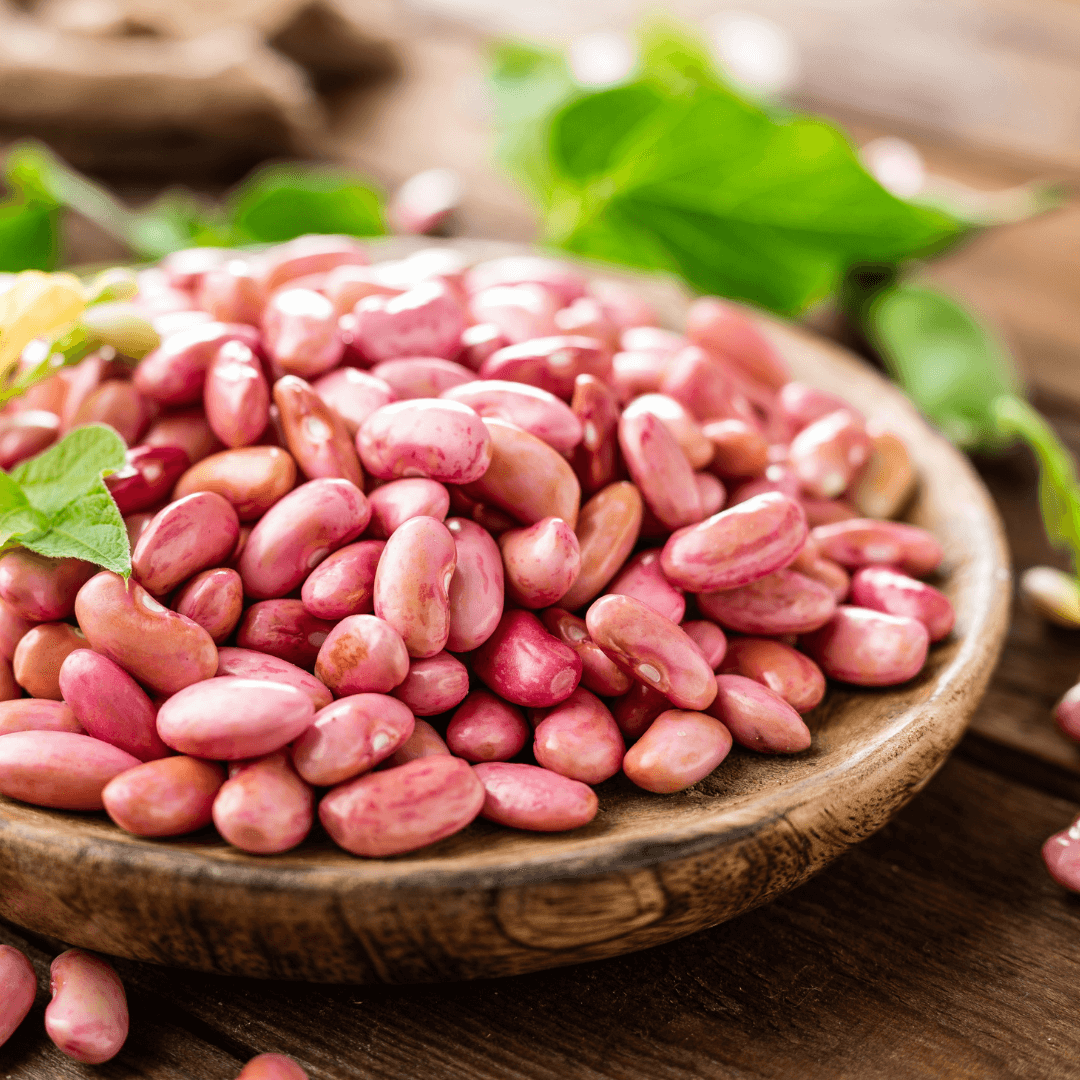 Canva
6 Kidney beans
Kidney beans are right on par with pinto beans in terms of protein—both contain 7.2 grams. Opt for these deep red beans if you're looking for a protein and iron one-two punch. Kidney beans provide a whopping 21 percent of the daily recommended iron. No standard vegan chili is complete without a healthy dose of kidney beans.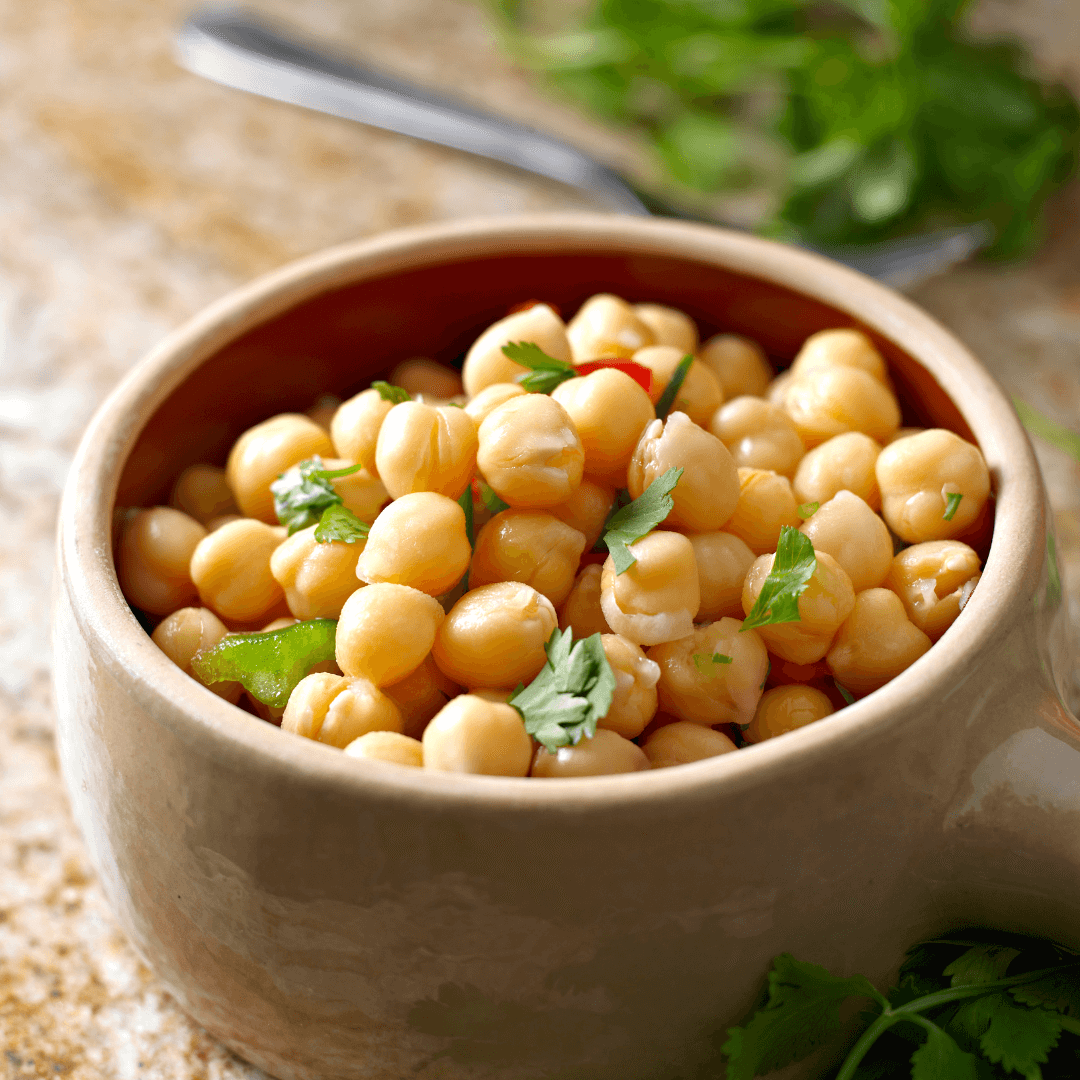 Canva
7 Chickpeas
As much as we love hummus, enjoying chickpeas as they come is a more efficient way to source your protein. Chickpeas provide just over 6 grams of protein. Two tablespoons of hummus only clock in at 2 grams. Toss them in soups, over salads, or make nutrient-dense baked goods by blending a handful of chickpeas into the batter. Don't believe us? Try this recipe for Chickpea Banana Bread With Pecans and Chocolate Chips.
How to cook with beans: high-protein recipes
Providing protein is one thing, but we want our beans to be appetizing as well as nourishing. Here are seven simple recipes to transform basic beans into crave-able meals.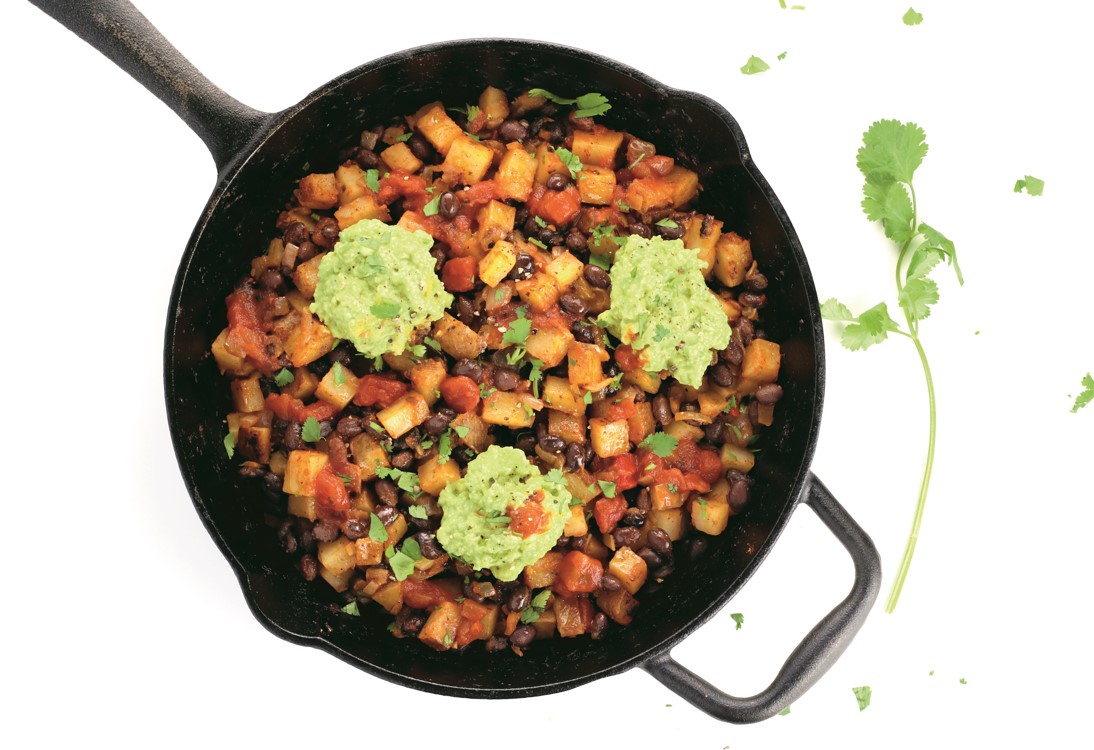 Sam Turnbull
1 Speedy Black Bean and Potato Breakfast Hash
You'll need all the protein you can get to lift this monstrous cast iron skillet full of seasoned home fries, beans, and veggies. The entire thing is simply seasoned with a jar of your favorite salsa—meaning you can skip the complex array of spices and simply dump and stir. This is our kind of cooking.
Get the recipe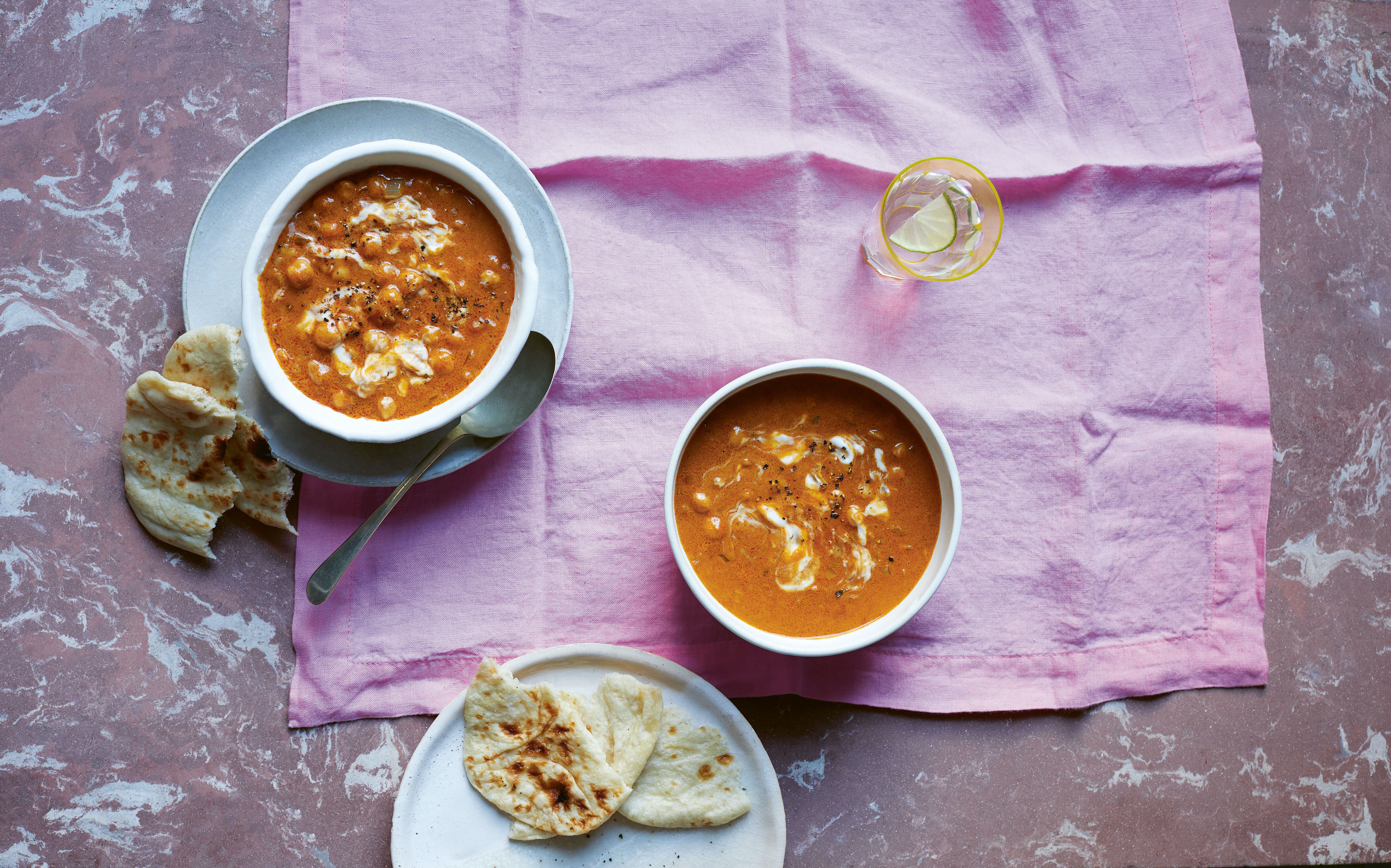 Luke Albert
2 Dairy-Free Butter Chickpea Curry
This comforting main meal is layered with flavor in the form of ginger, garlic, curry paste, coconut milk, and dried chili flakes. A can of chickpeas adds both texture and protein. Soak up the stew by serving it over fluffy rice or with a side of vegan naan or roti.
Get the recipe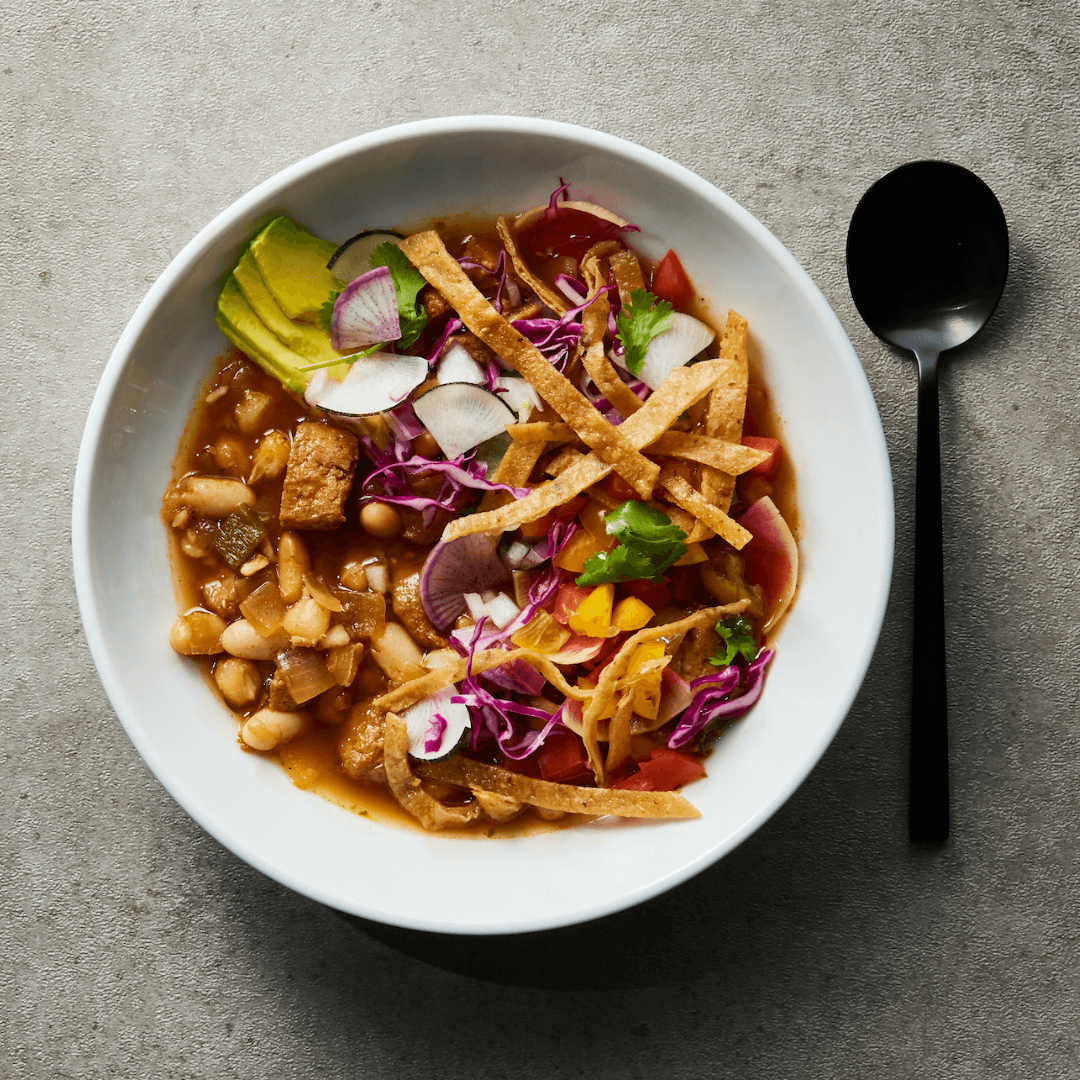 Terry Hope Romero
3 White Bean and Seitan Pozole
This homey Mexican stew provides plant-based protein in two forms: white beans and seitan. Both are exceptionally high in protein while also adding the meaty chew that's characteristic of this dish. Make a large batch and freeze any leftovers for a quick and wholesome meal.
Get the recipe
Ashley Madden
4 Tahini Caesar Salad With Smoked Chickpeas
The classic Caesar salad is great, but it's often lacking in nutritional value. If we're eating salad, we want it to not only taste fantastic but check off a few nutrient boxes. Adding a handful of crunchy seasoned chickpeas helps to round out the dish by providing a boost of protein and fiber to transform this starter into a satisfying entrée.
Get the recipe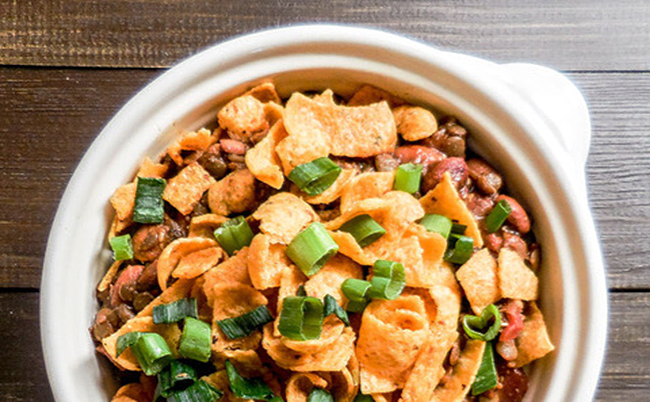 Holly V. Gray
5 Vegan Chili and Corn Chip Pie
At what point does a dish become a casserole? Technically speaking, it's when you cook it in a casserole dish. This protein-packed chili will feed a crowd, and with the addition of crunchy corn chips, it's sure to please. Pro tip: add a layer of dairy-free cheese to gild the lily in the most delicious way possible.
Get the recipe
Linda Soper-Kolton
6 Freezer-Friendly Black Bean Breakfast Burritos
Meal prep becomes infinitely easier once you realize you can freeze pre-made burritos. These humble wraps come together quickly and provide 20 grams of vegan protein per serving. The filling is made with a veggie-infused tofu scramble and seasoned black beans for a Southwest-inspired burrito perfect for breakfast, lunch, or dinner.
Get the recipe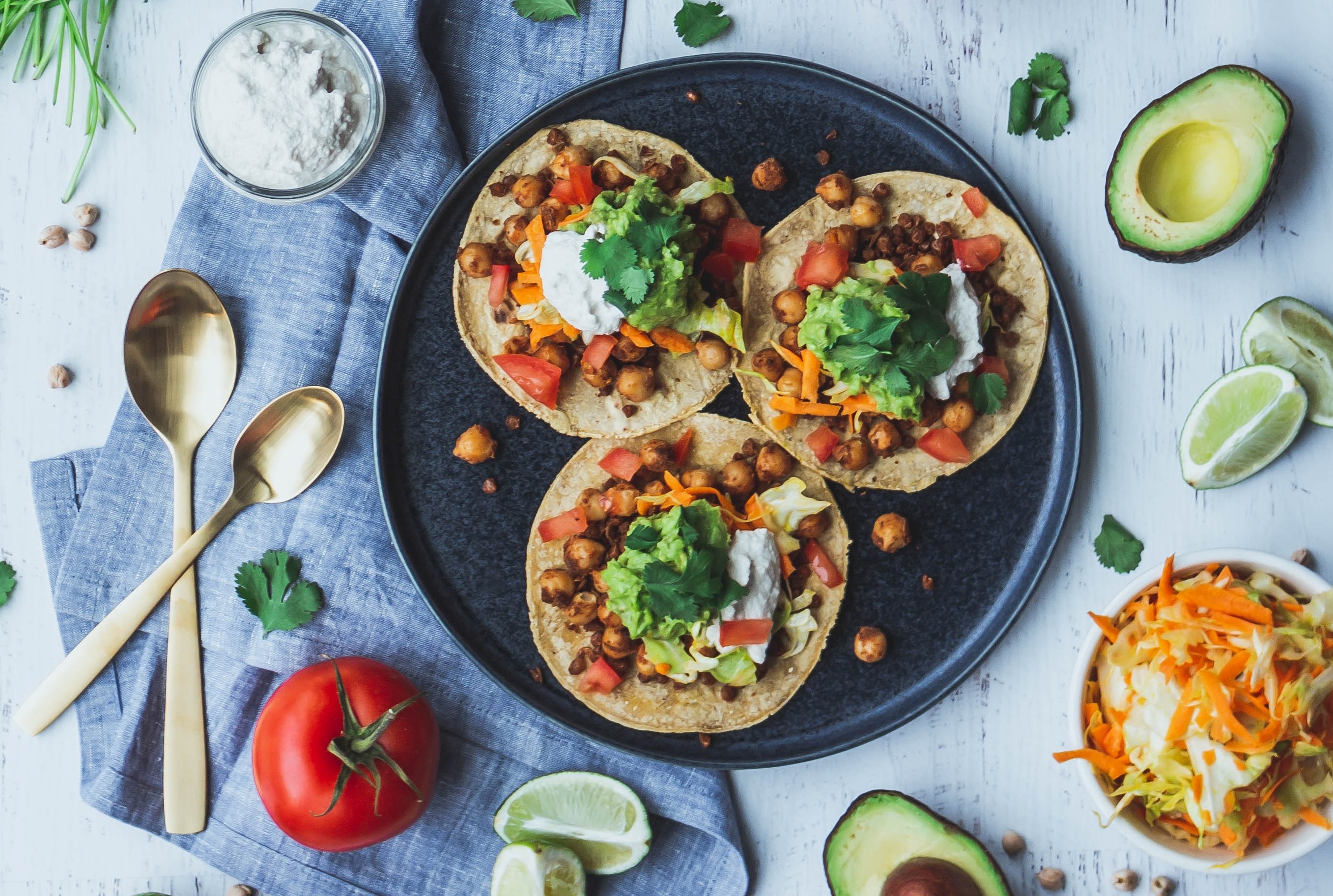 Smriti Kirubanandan
7 Chickpea Tacos With Cashew Dill Sauce
With golden-brown roasted and spiced chickpeas and a dairy-free dill sauce, these fusion tacos are packed with flavor. Be sure to serve them with cilantro, lime, tomato, avocado, and hot sauce on the side.
Get the recipe
Where to buy beans: the best brands to try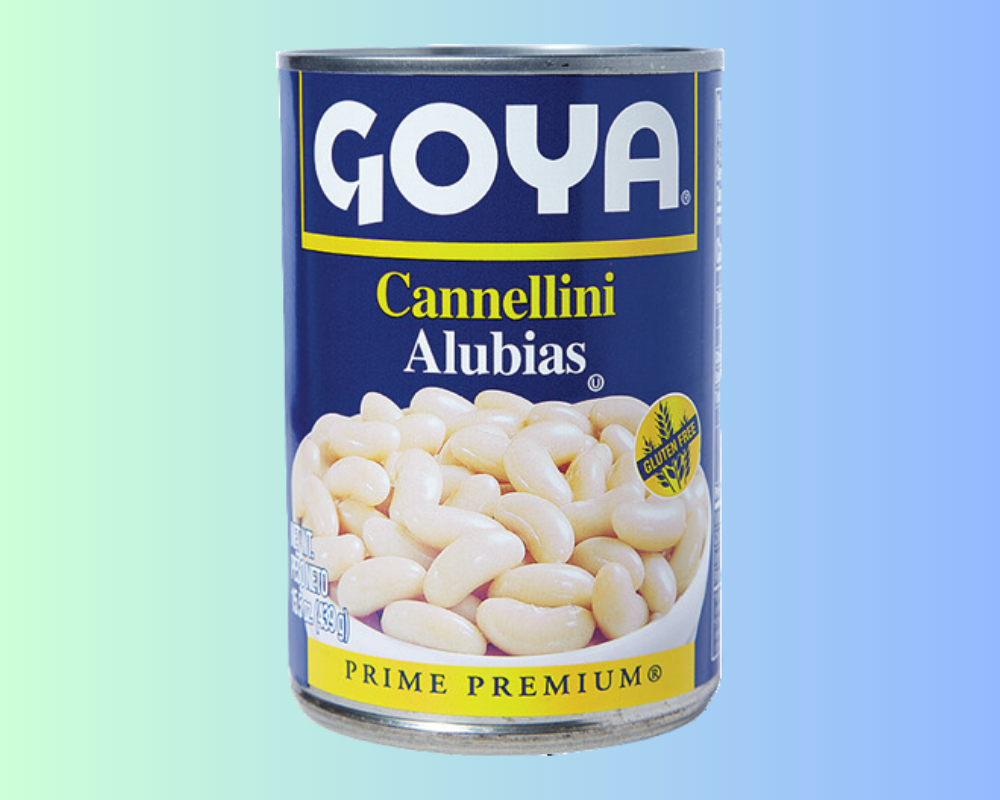 1
Goya
As the largest Latinx-owned food company in the US, Goya Foods is a great brand to buy ingredients for your Latinx-inspired recipes, many of which feature beans at the heart.
Get it here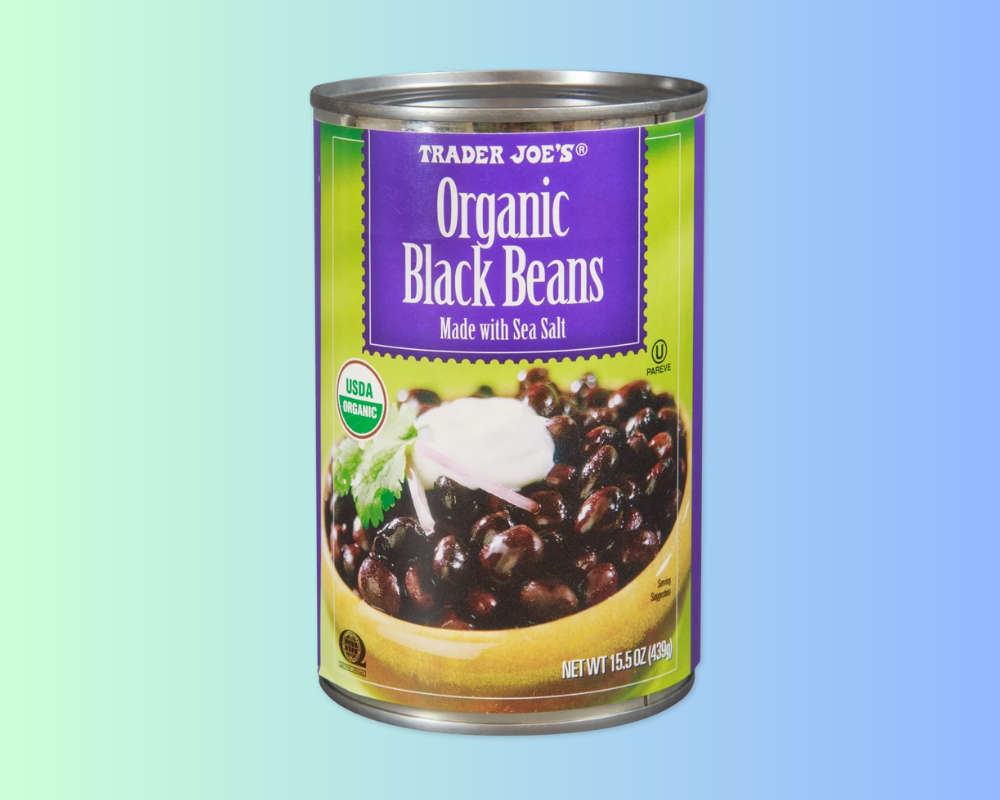 2 Trader Joe's
If you're heading to Trader Joe's, make sure to stock up on beans while you're there. The chain has several organic, canned options, including black beans and kidney beans.
Get it here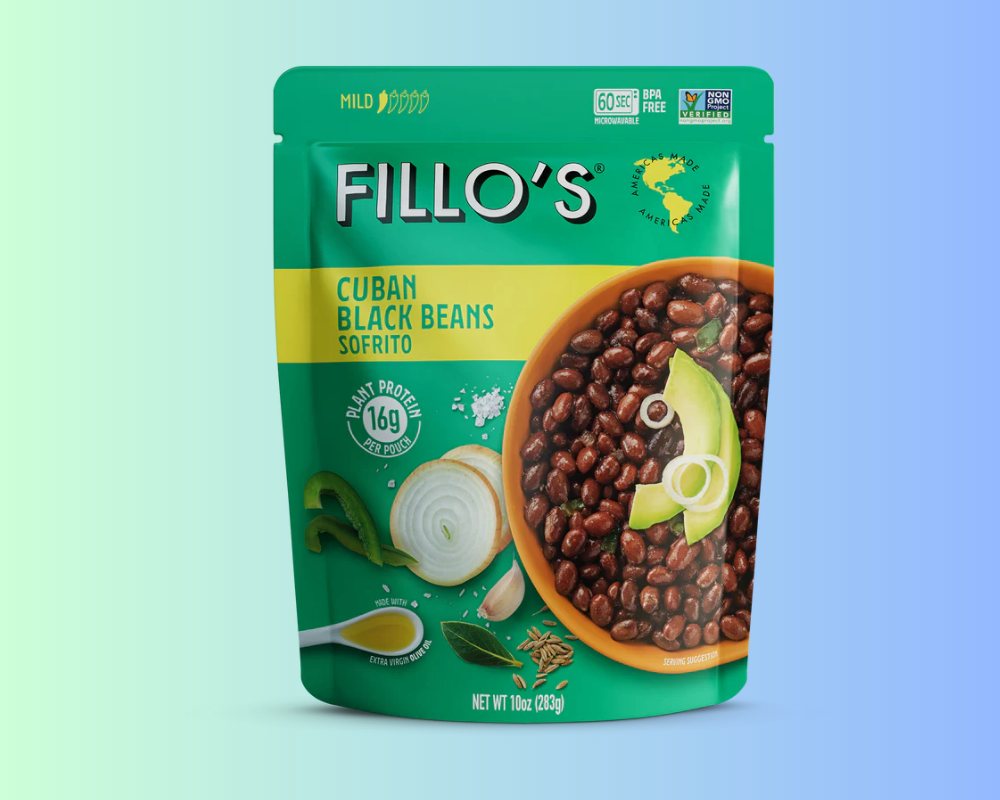 3 Fillo's
For ready-to-eat Latinx staples, check out Fillo's. Depending on your recipe, you can choose from pouches like Puerto Rican Pink Beans Sofrito, Panamanian Garbanzo Sofrito, and Cuban Black Beans Sofrito.
Get it here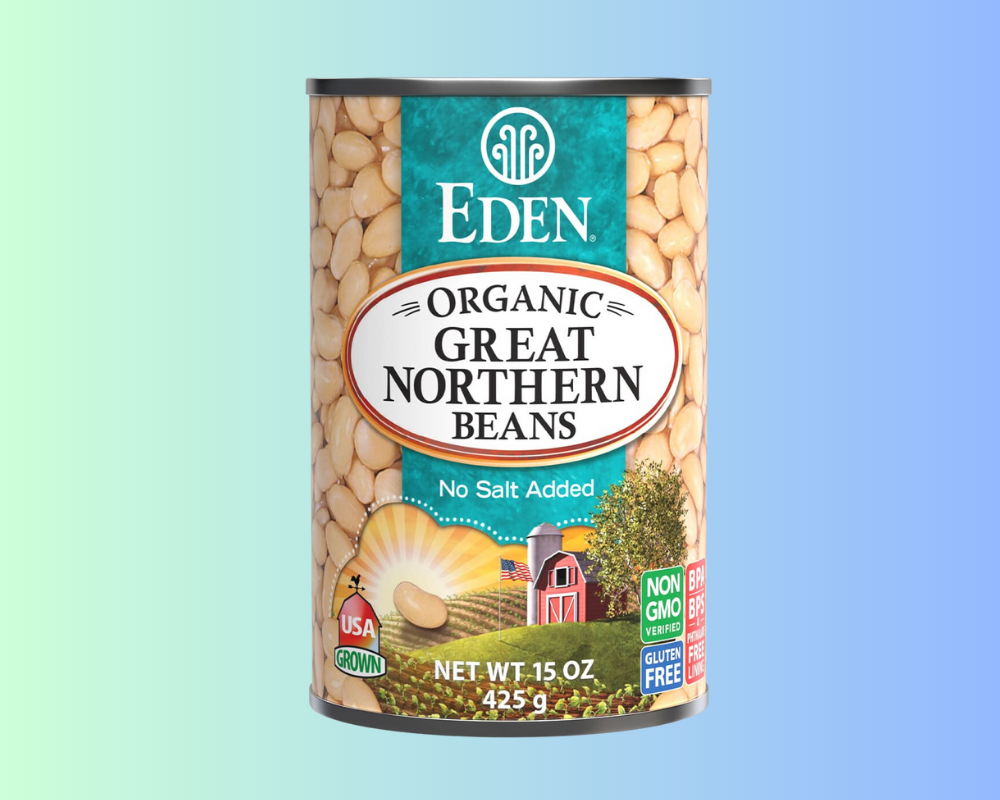 4 Eden Foods
Whether you prefer canned, dry, seasoned, or refried, all the beans are organic, grown in the US, and non-GMO at Eden Foods.
Get it here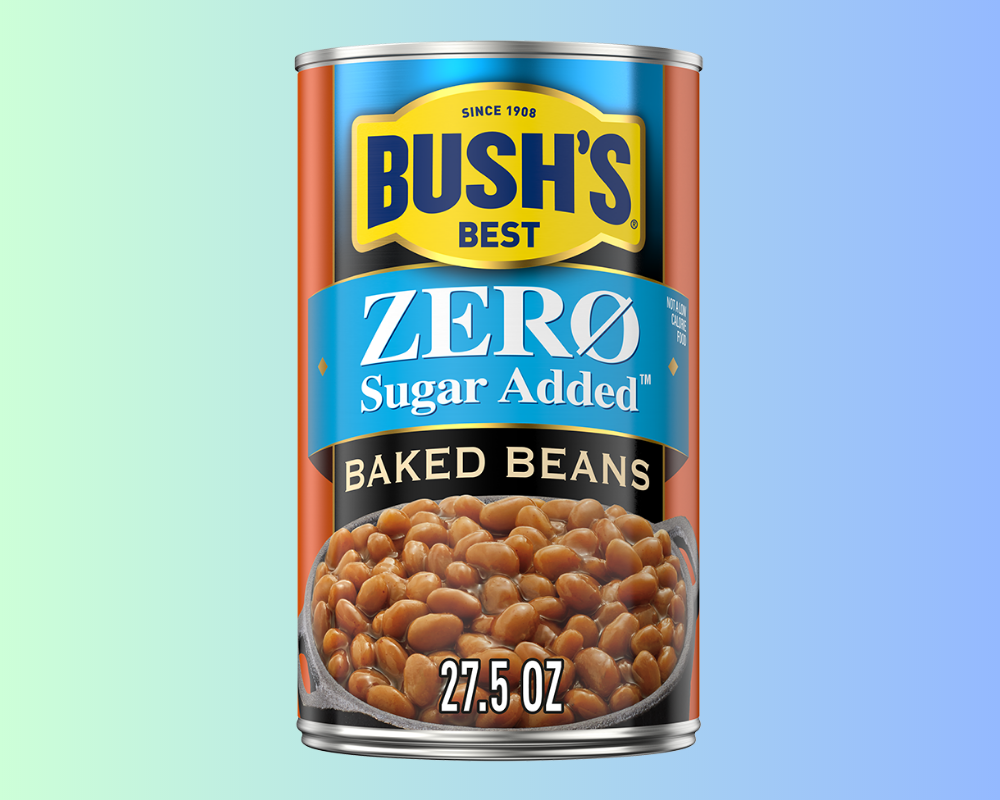 5 Bush's Beans


As you might expect from the name, Bush's is beans obsessed. Whether you love baked beans, grilling beans, chili beans, or bean dips, this Tennessee brand absolutely has you covered.
Get it here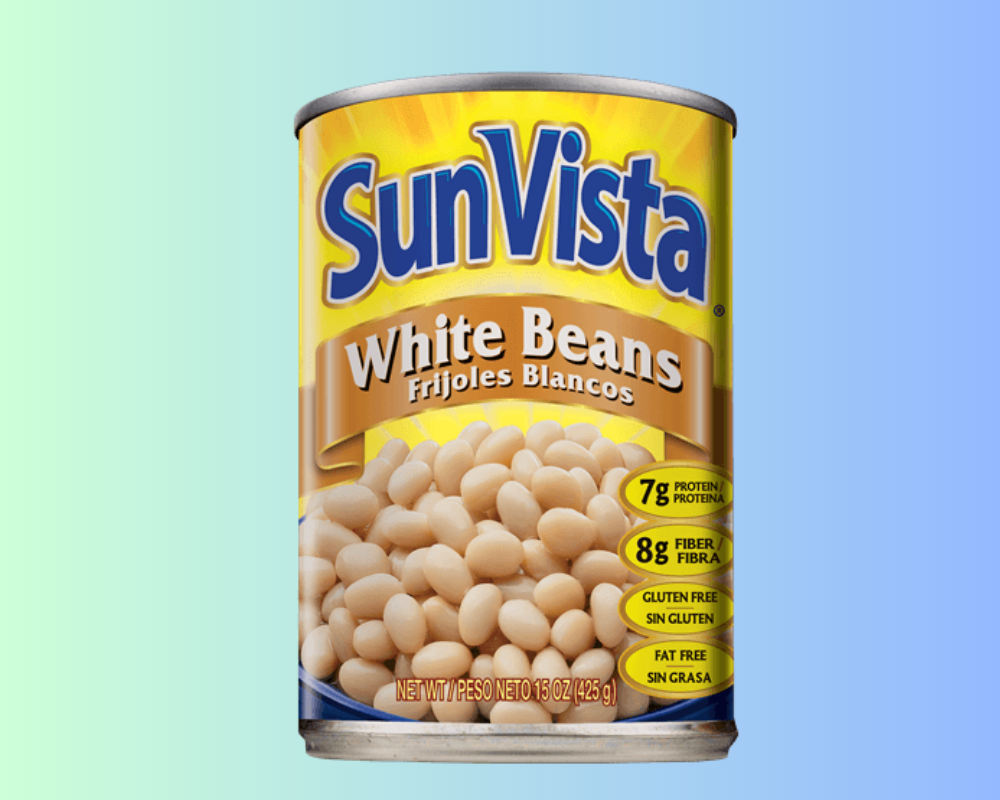 6 SunVista
SunVista has been in the bean game for decades now—since 1959, to be exact. And in that time, it has perfected its tinned bean line up, so that whether you prefer flavored, refried, chili, pinto, or black (the list goes on), you will not be disappointed.
Get it here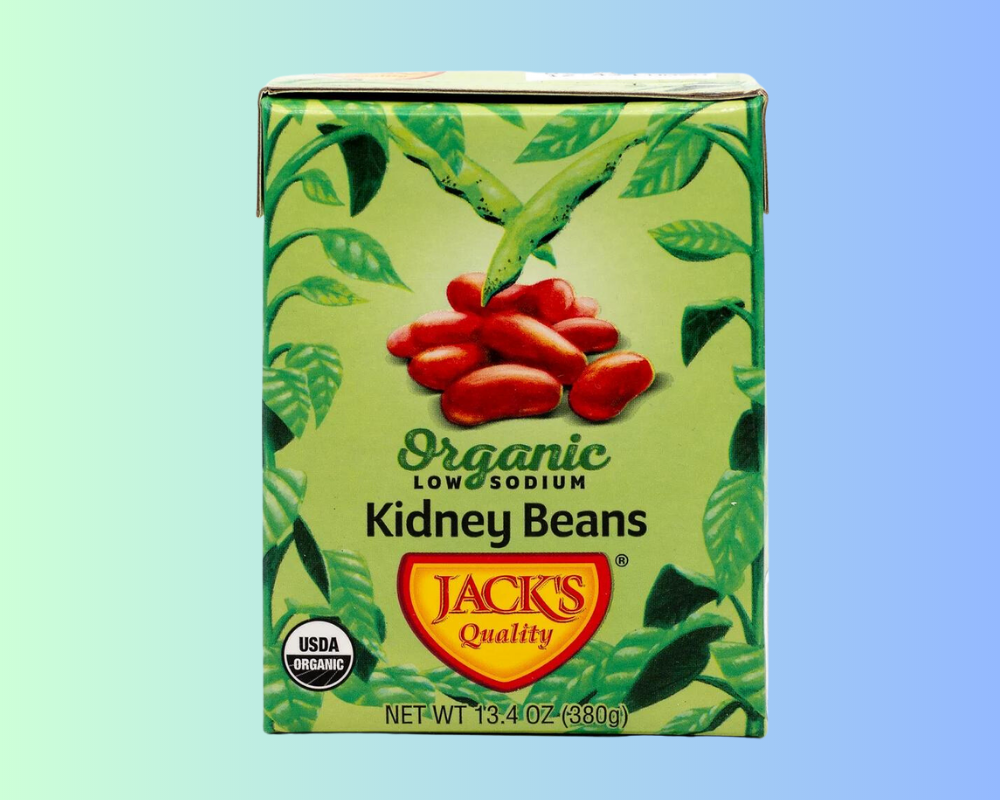 7 Jack's Quality Beans
If you prefer packaged beans, but you're not such a fan of all the plastic involved, then Jack's Quality Beans has a great solution. All of its beans (which are 100 percent organic and low sodium) are packed in recyclable cartons, which are made from FSC-certified paper.
Get it here
For more about vegan nutrition, read:
Here at VegNews, we live and breathe the vegan lifestyle, and only recommend products we feel make our lives amazing. Occasionally, articles may include shopping links where we might earn a small commission. In no way does this effect the editorial integrity of VegNews.