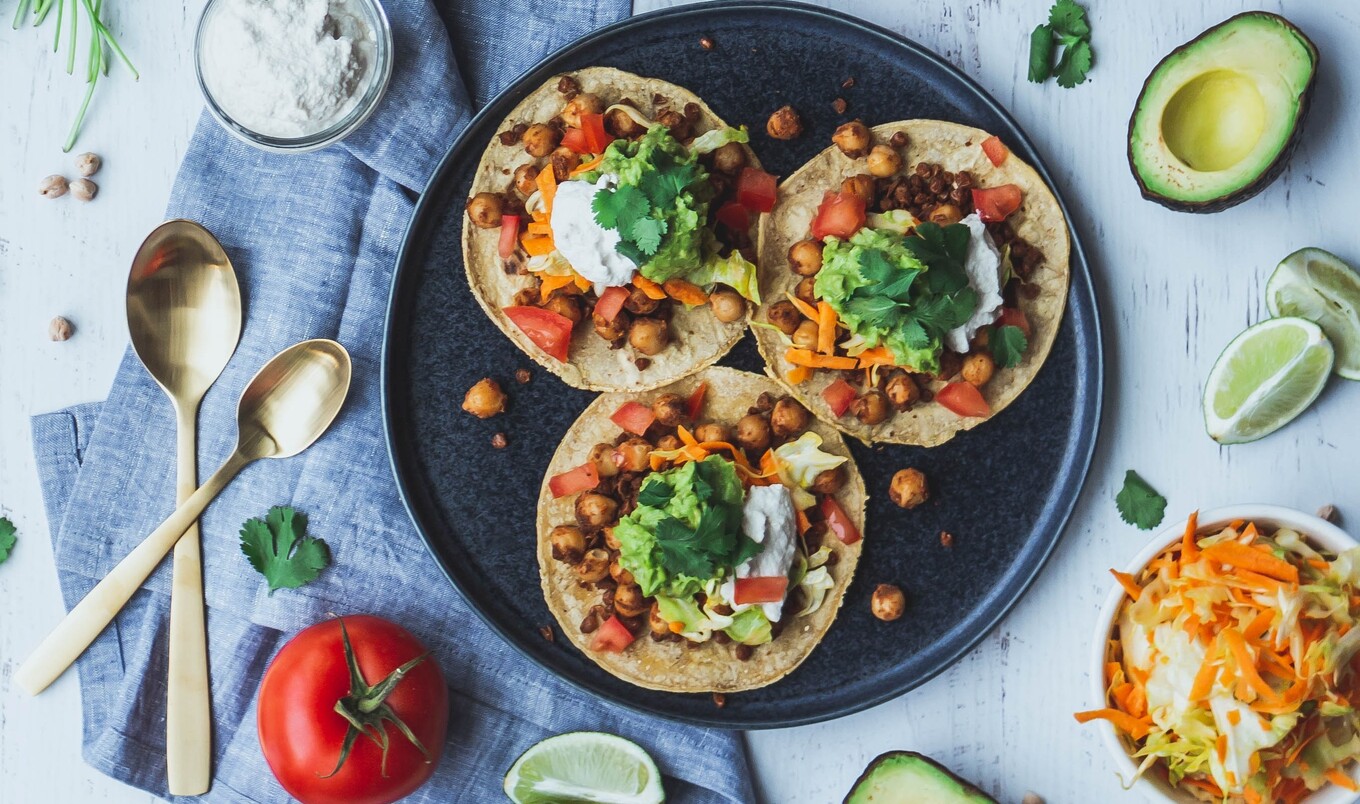 Hearty, spiced chickpeas crisped to perfection make a savory protein filling for easy vegan tacos.
May 16, 2023
Golden chickpeas are paired with a cool, creamy sauce for these ultra-simple tacos. Add sliced avocado, spiced and roasted potatoes, or crisp-and-cool chopped lettuce for different variations on these foolproof tacos.
What you need:
For the chickpeas:
1 tablespoon olive oil
¾ red onion, chopped
1 teaspoon oregano
1 teaspoon chili powder
1 teaspoon salt
1 cup chickpeas, dried
1 teaspoon garlic powder
2 tablespoons lemon juice
For the cashew dill sauce:
¾ cup cashew, soaked
¾ cup water
1 tablespoon dill
1 tablespoon nutritional yeast
½ teaspoon salt
4 cassava or flour tortillas, for serving
What you do:
In a pan over medium heat, warm oil and add onions. Cook for two minutes, then add oregano, chili powder, and salt. Sir gently until browned.
Add chickpeas and cook until beginning to crisp. Stir in garlic powder and lemon juice.
For the cashew dill sauce, into a blender, add cashews and water and blend until smooth. Add dill, nutritional yeast, and salt and pulse for a couple of seconds.
In a dry pan, gently warm tortillas. Fill each tortilla with chickpea mixture and drizzle with sauce.
For more recipes like this, check out: