What if brands like Magnum, Breyers, and Ben & Jerry's made their products without exploiting a single cow for her milk? Multinational conglomerate Unilever—which owns these ice cream brands and others—is exploring a new technology that could completely transform the way dairy is made, without sacrificing taste or texture.
The technology is called precision fermentation and it works in a clever way. Typical mass-produced dairy is made by impregnating a cow, sending her newborn calf to slaughter for veal, milking her, and then repeating the process until she can no longer produce milk.
With precision fermentation, the cow is taken out of the equation completely. Instead, the animal is replaced by microbes—sourced from yeast or fungi—which are instructed to produce milk proteins that can then be turned into a base for animal-free dairy products such as ice cream, cheese, yogurt, and more.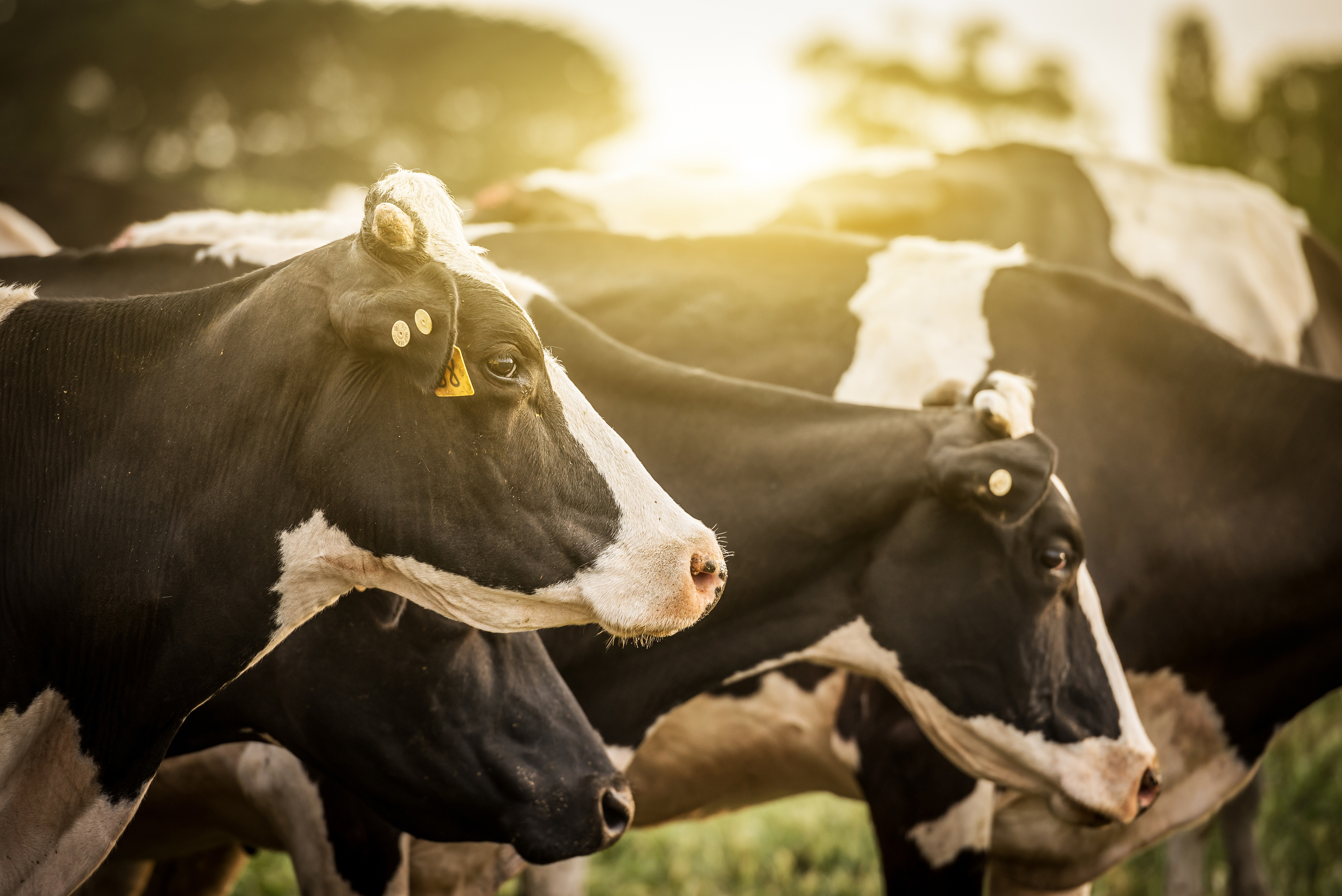 Producing dairy proteins in this way not only removes the cruelty behind traditionally produced dairy but improves many environmental metrics, including methane emissions which are tied to a cow's biological functions.
Andy Sztehlo, head of the ice cream research and development team at Unilever, recently led a tour at the company's research facility in the United Kingdom where he spoke about Unilever's plan to incorporate dairy proteins made with precision fermentation "Probably, it will be on one of our big global brands, possibly one of our North American brands," Sztehlo said, according to Bloomberg.
Unilever tells VegNews that it is in the early stages of exploring precision fermentation as it applies to ice cream and expects the product to launch within the next year or two. The company is not ready to confirm which of its brands might benefit from this technology.
Ben & Jerry's dives into non-dairy
So which Unilever brand has the potential to incorporate precision fermentation? The company has introduced vegan innovation into a variety of its brands in recent years and set a target to increase its plant-based dairy and meat sales to $1 billion by 2027, representing a five-fold increase of its current sales in the category.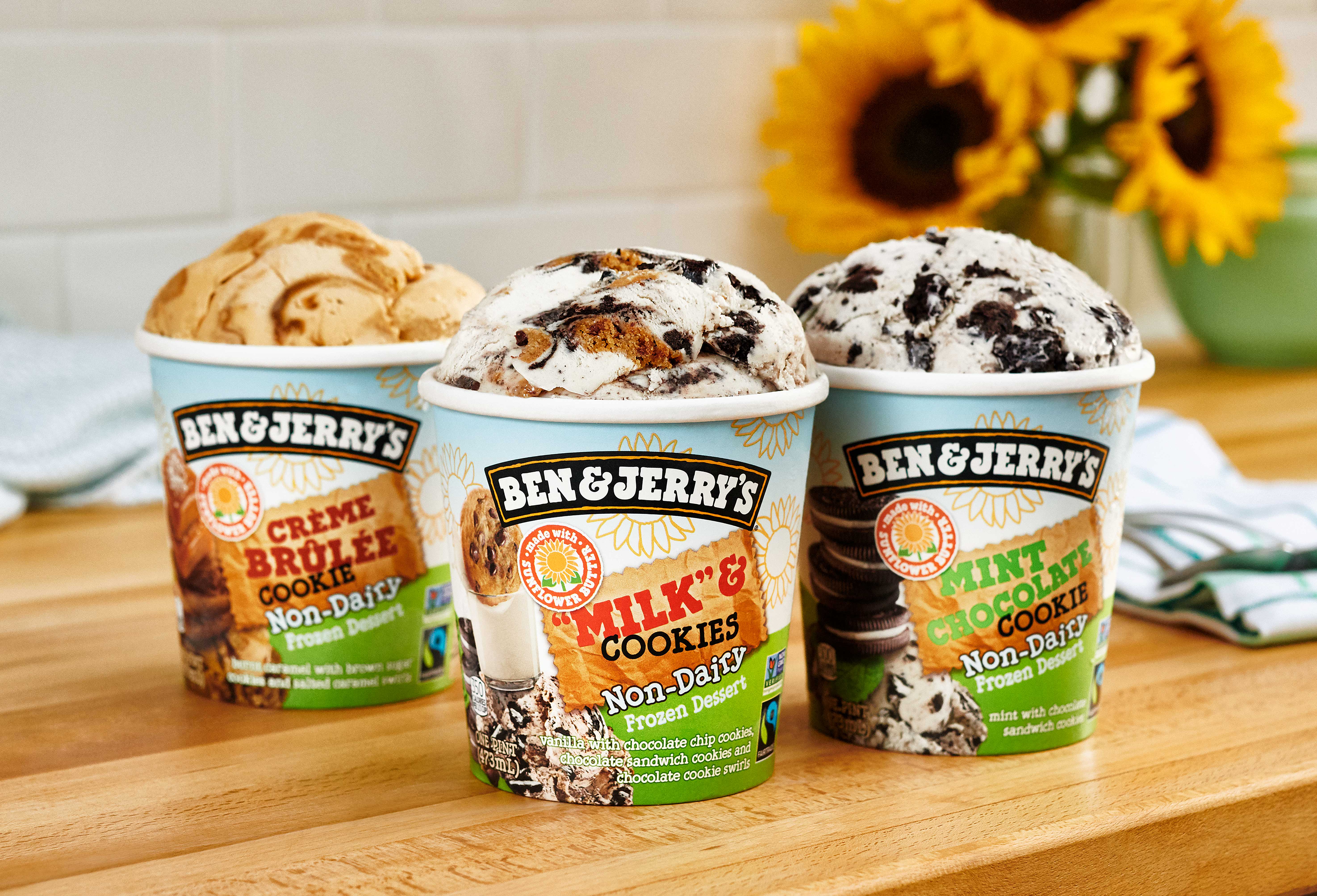 Ben & Jerry's
One Unilever-owned brand that has doubled down on expanding its vegan offerings is Ben & Jerry's. The brand first got into almond milk-based options in 2016 with a four-flavor release of PB & Cookies, Coffee Caramel Fudge, Chocolate Fudge Brownie, and Chunky Monkey. Since then, the brand has expanded its vegan ice cream portfolio to include more than 20 flavors globally.
Ben & Jerry's has also been innovating its vegan ice cream bases, namely with the development of an allergen-friendly sunflower base which it unveiled in 2020 with the launch of Crème Brûlée Cookie, Mint Chocolate Cookie, and "Milk" & Cookies flavors.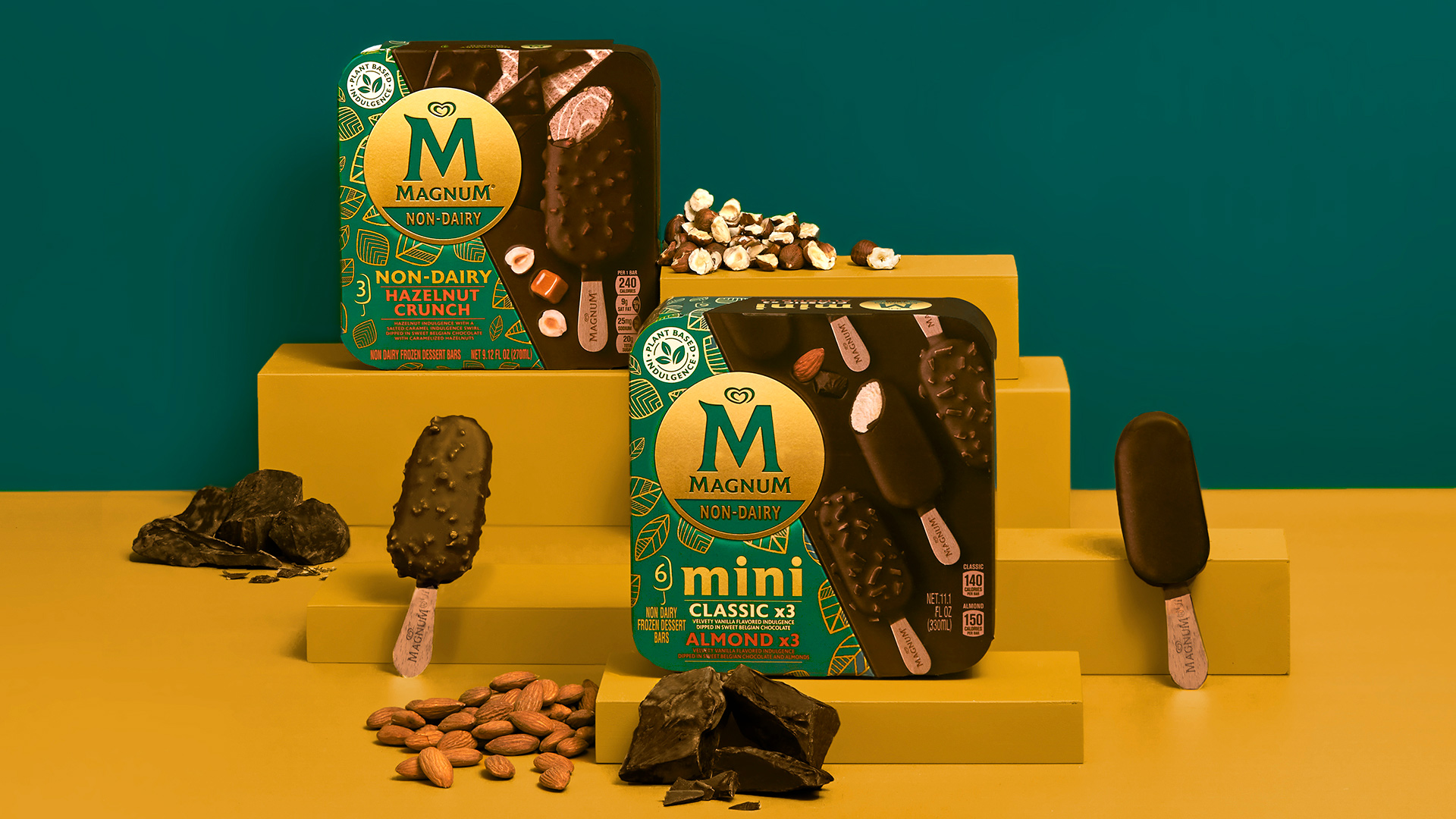 Magnum
And Ben & Jerry's is not the only Unilever-owned brand to get into vegan ice cream. In 2018, Magnum introduced its first two vegan flavors in Europe and Australia and brought them stateside shortly thereafter. Unielever also owns Breyers and Talenti, both of which have released dairy-free flavors in recent years.
Outside of its ice cream business, Unilever has also developed vegan mayonnaise under its iconic Hellmann's brand and has explored a variety of flavors, including vegan Baconnaise, in the United Kingdom. The conglomerate also owns Dutch brand The Vegetarian Butcher, a plant-based meat supplier to fast-food giant Burger King in Europe and other regions.
Precision fermentation could help Unilever deliver unique vegan offerings for all of these brands, while at the same time helping to meet its goal of achieving net zero emissions from all of its products by 2039.
Perfecting dairy with precision fermentation
In addition to Unilever, other major brands are looking at precision fermentation as a way to slash their carbon footprints while delivering next-level vegan products. While Unilever did not reveal which companies it is working with, the leader in the precision fermentation space is California-based Perfect Day, which makes animal-free whey.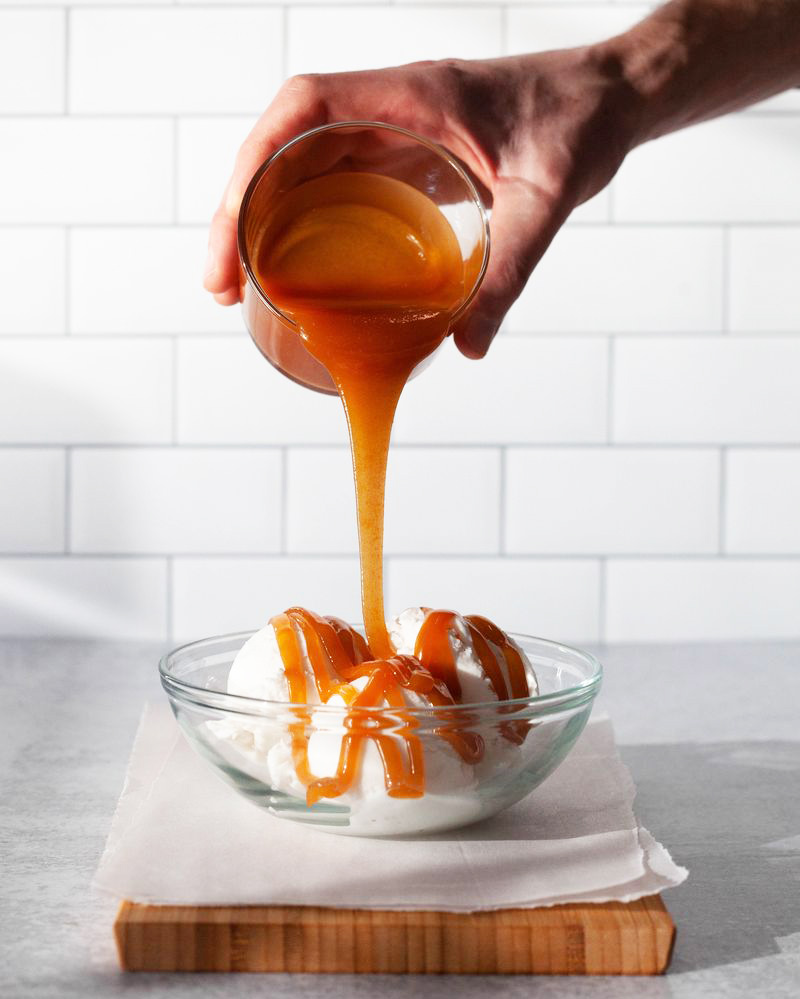 Perfect Day
The company has already made inroads with several major food brands, including General Mills which used its animal-free whey to develop vegan cream cheese brand Good Cultr. Confectionary company Mars, Inc. worked with Perfect Day to develop its first vegan milk chocolate bar CO2COA, which it tested in limited markets this summer.
Nestlé, the world's largest food and beverage company, is also working with Perfect Day to explore its animal-free whey across its product portfolio, with plain and chocolate milks slated for release in the US this year.
And Perfect Day is not the only player in this innovative industry. Ice cream formulations benefit from the textural functionality of animal-free whey. However, another milk protein, casein, is responsible for the stretch and pull of cheese, which fellow California-based company New Culture has perfected with the help of precision fermentation.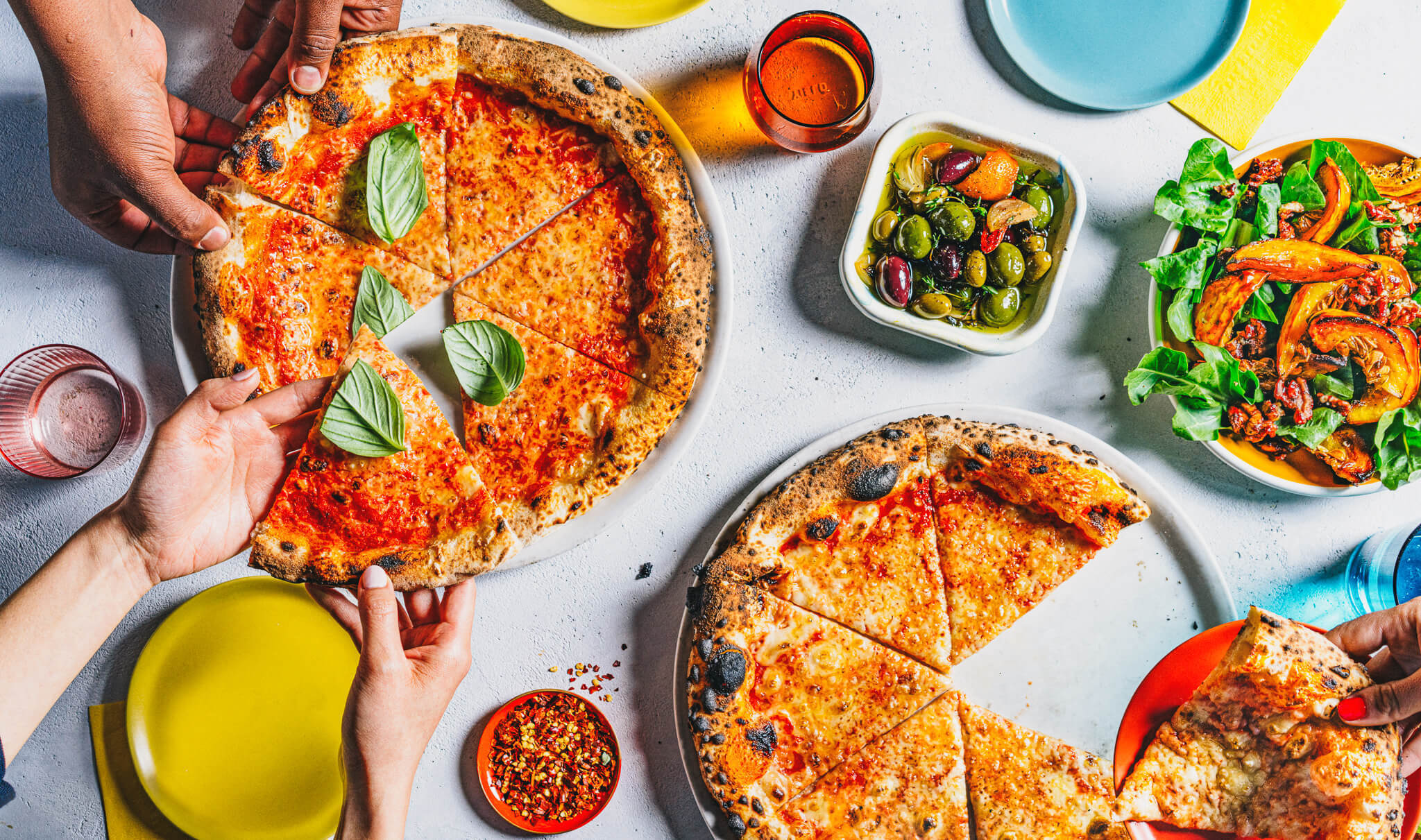 New Culture
The company recently announced a partnership with $23 billion Korean conglomerate CJ CheilJedang which will help New Culture get its animal-free mozzarella cheese on the menu at pizzerias nationwide in 2023.
For the latest vegan news, read: