Vegan food is no longer defined by the dry veggie patties and brown soy milk of yesteryear. Supermarket shelves are stocked to the brim with vegan products that mimic their animal counterparts on every level. However, to attract more consumers, plant-based foods can still use some improvement and perfecting animal-free fat might be one way to get there.
Hong Kong-based vegan company OMNIFoods is doing just that with its new OMNINano Vegan Fat, a patented technology that locks flavor into meat while delivering a juiciness and texture that is identical to animal meat but without any of the downsides of eating animal products.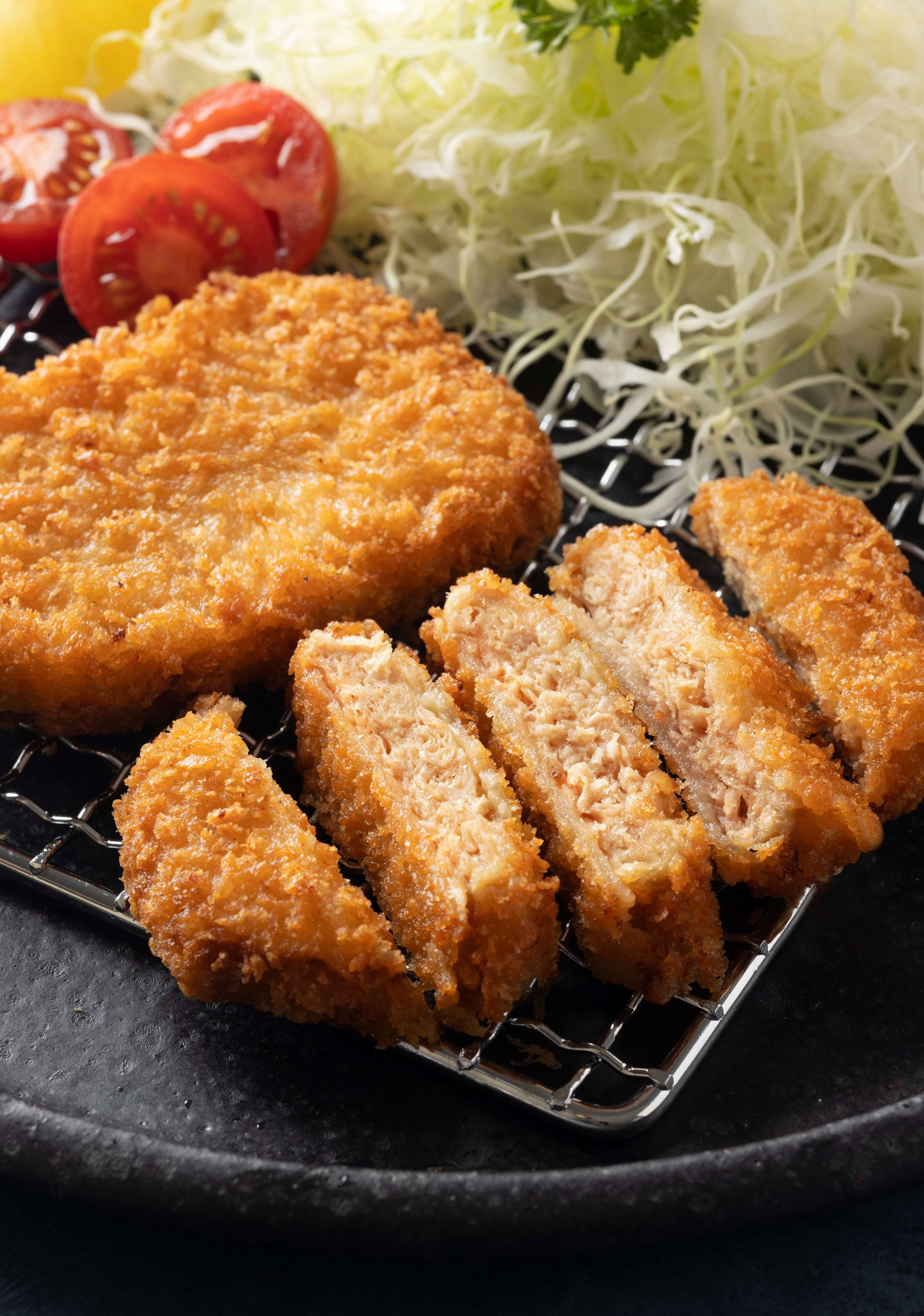 OMNIFoods
OMNIFoods will use its patented fat technology in new products it plans to launch in 2023: Plant-Based Beef Cut and Tips; Plant-based Chicken Wings; and Plant-Based Pork Cutlet.
"OMNINano Vegan Fat can make a huge difference in juiciness and texture to OMNI plant-based meat products, while not having to worry about the health implications of animal fat and cholesterol," OMNIFoods Co-founder David Yeung tells VegNews.
One of the drivers in developing the new vegan fat technology is to help more meat-eaters switch to plant-based meats. "Even for the meat eater, when they try the OMNI plant-based meat products that apply the OMNINano Vegan Fat, they will find that the plant-based meat is very juicy and delicious, similar to real meat," he says. "It is another step towards meat eaters ditching more animal products."
OMNIFoods improves vegan meat
OMNIFoods is the food innovation arm of Green Monday, a social enterprise founded in 2012 by Yeung to cultivate awareness around the role of animal agriculture in environmental destruction and to offer plant-based solutions.
OMNIFoods is best known for its OMNIPork, vegan pork products which it offers in Grounds, Strips, and Luncheon (which is similar to SPAM) that target Asia's most-consumed meat. These products are made from a base of shiitake mushrooms, non-GMO soy, rice, and peas.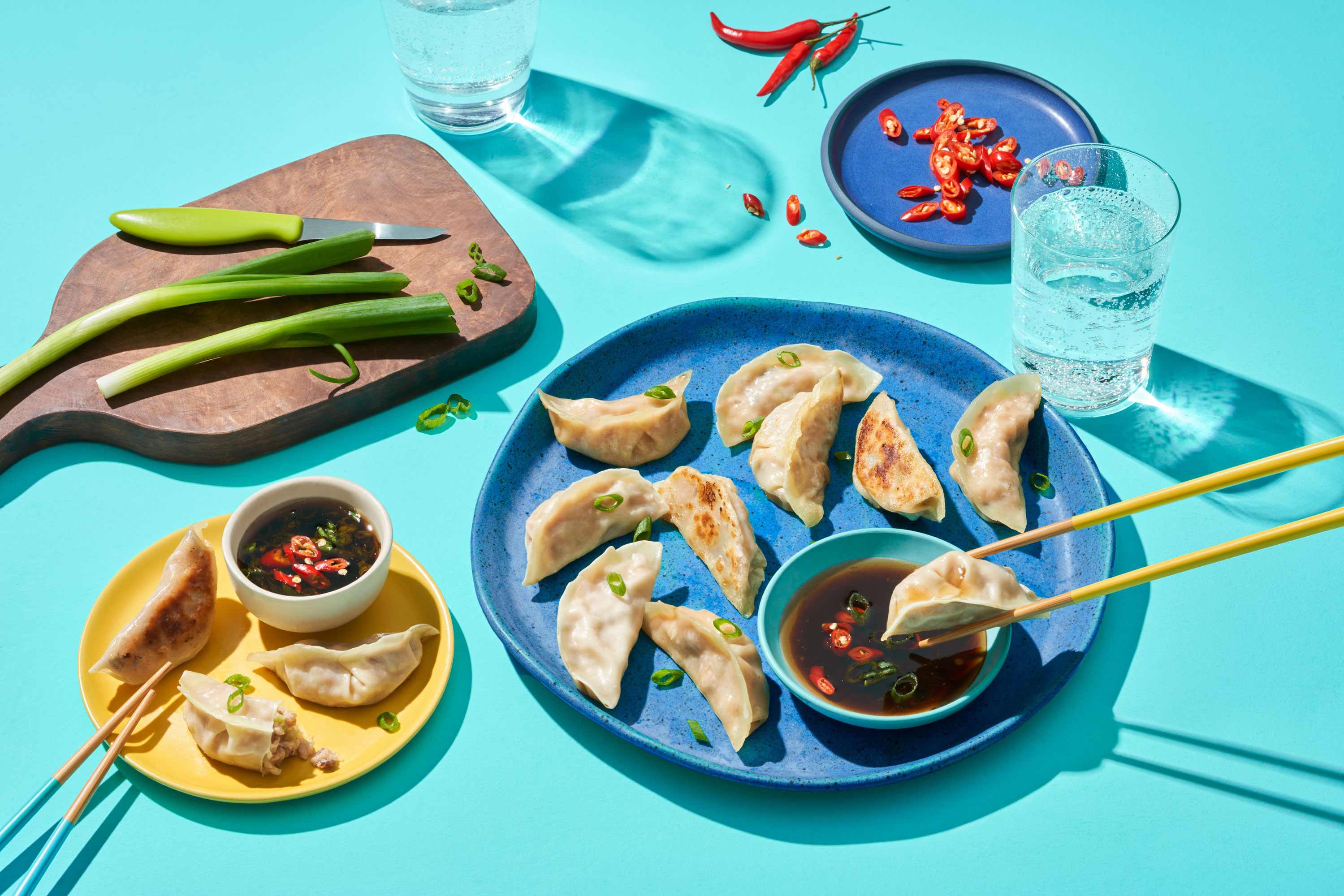 OMNIFoods
The company also launched an OMNISeafood line in 2021 with vegan fish filets, sticks, burgers, tuna, and crab cakes as alternatives to ocean-daming seafood. OMNIFoods also offers OMNIEat frozen meals that use its plant-based meat products as a base for dumplings, buns, gyoza, and more.
OMNIFoods turned to perfecting vegan fat as its newest innovation to push the needle even further. Animal meats contain 10 to 30 percent fat, which has an important function in the culinary world. When cooked, meat shrinks and releases juices which fat traps to create a more flavorful, juicy eating experience. That is why meat with a high fat content and marbling, such as Japanese Wagyu, is so highly regarded.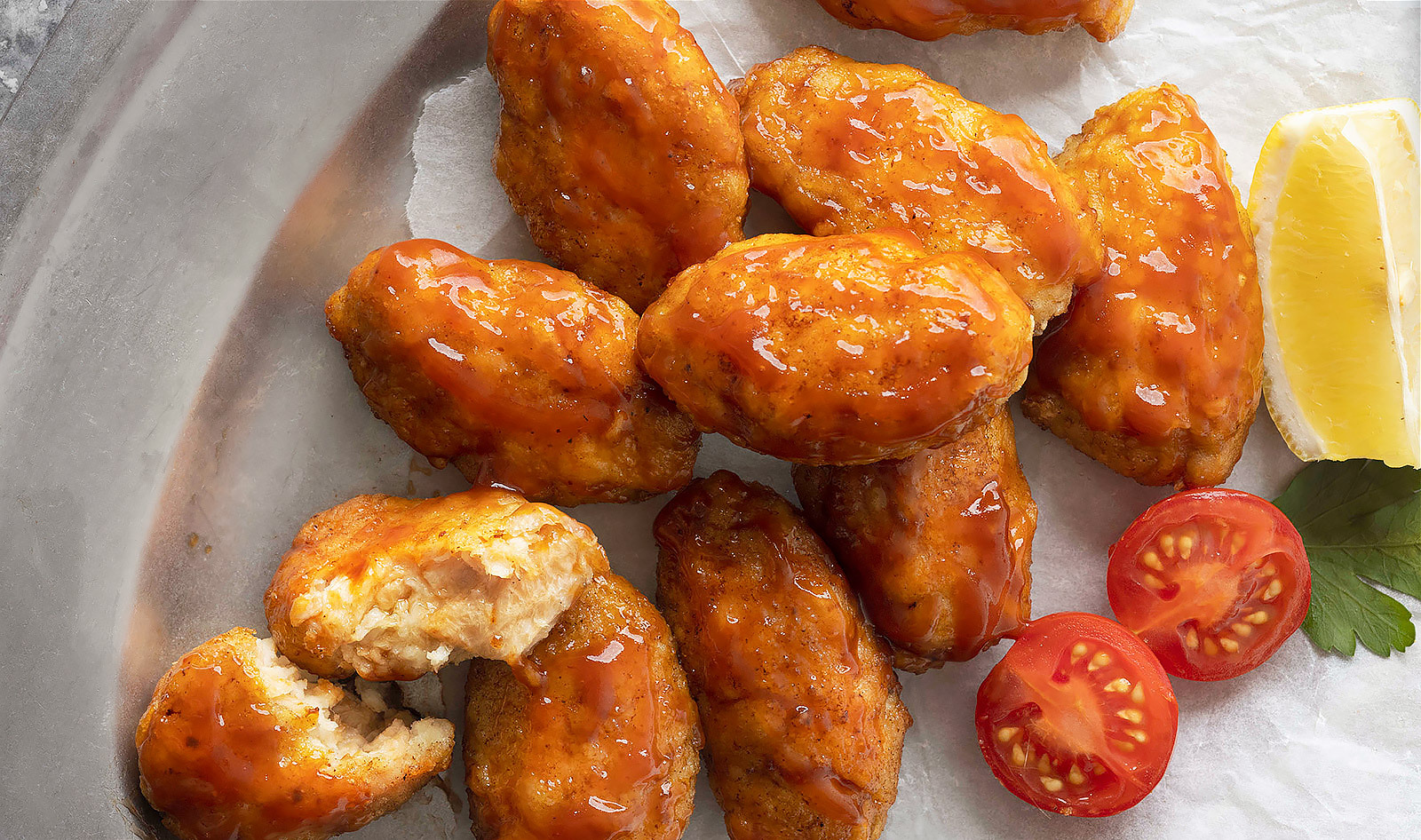 OMNIFoods
Plant-based meats typically rely on plant-based fats which do not perform in the same way as animal fat during cooking. OMNIFoods looked to solve this with its new vegan fat technology.
"For plant-based meats we currently purchase, they usually add in coconut or soy oil to give oiliness and fat to the meat," Yeung says. "However, the patented technology of OMNINano Vegan Fat emulsifies oil and water, and penetrates into plant-based materials to form a part of plant meat therefore it is similar to the fat layer of plants, creating a protective film function to plant-based meat."
"This technology can effectively prevent the loss of water and umami caused by high temperature cooking, so as to more effectively lock the meat juice, umami, and texture within our plant-based meat," Yeung says.
OMNIFoods operates a research and development facility in Canada and distributes its products in 20 markets, including in the United States where its vegan pork is on the menu at select restaurants, other businesses, and is stocked at a variety of retailers, including nearly 2,000 Walmart stores.
Cell-cultured fat technology
While OMNIFoods focuses on improving plant-based meats with its patented vegan fat technology, the cultivated foods industry is also recreating fat to deliver next-level products.
Israeli food-tech company Wilk works to develop nutritionally equivalent alternatives to human and animal milk through its cell-cultured technology. The startup recently unveiled a first-of-its-kind hybrid yogurt that features cell-cultured milk fat—which it makes in a lab setting without the need to exploit cows.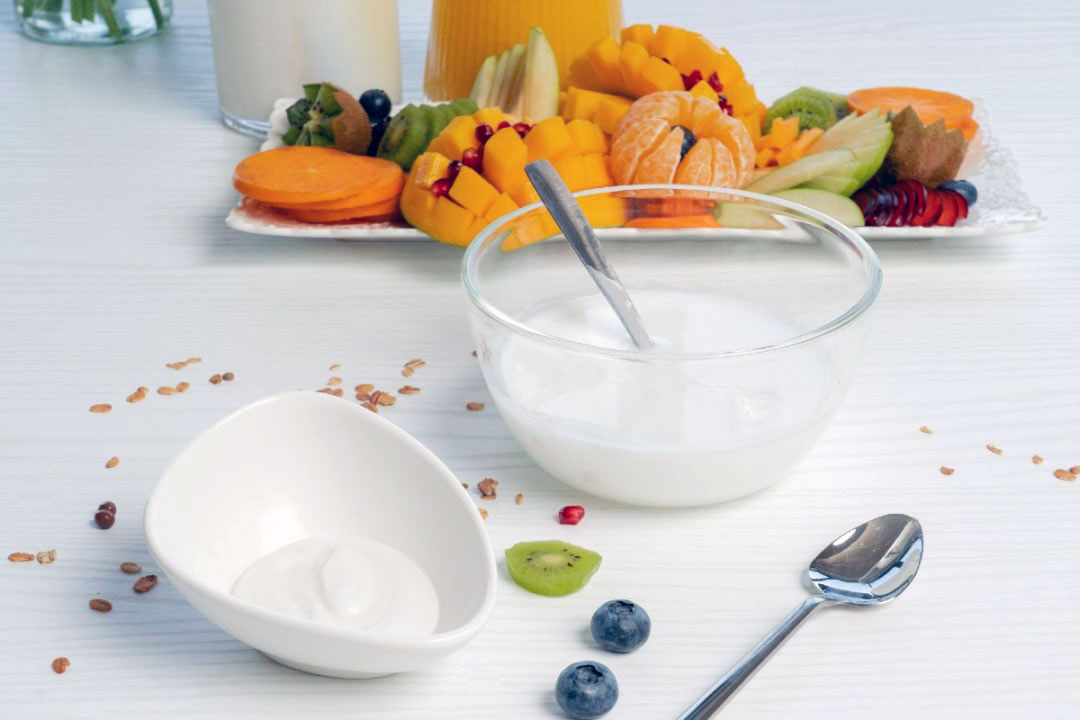 Wilk
"This is a significant milestone, not just for Wilk, but for the Israeli FoodTech space and wider global industry," Wilk CEO Tomer Aizen said in a statement. "It signifies a major breakthrough in demonstrating our ability to produce functional cell-cultured milk components that can be integrated into a wide array of dairy products and brings us closer to realizing our goal—to produce authentic dairy products in a sustainable and environmentally conscientious manner that will drive the industry forward."
Wilk will use the knowledge gained about cultivated milk fat in developing this yogurt—which has been approved for public tasting in Israel—to develop infant formula.
When it comes to meat, fellow Israeli company Steakholder Foods is also working to perfect cell-cultured fat. A publicly traded company on Nasdaq with backing from actor Ashton Kutcher, the company is currently developing a portfolio of cell-cultivated beef, chicken, pork, fish, and more.
Steakholder Foods uses a 3D-printing technology to give structure to its meat products and in October, filed a provisional patent application with the US Patent and Trademark Office (USPTO) for its fat differentiation technology.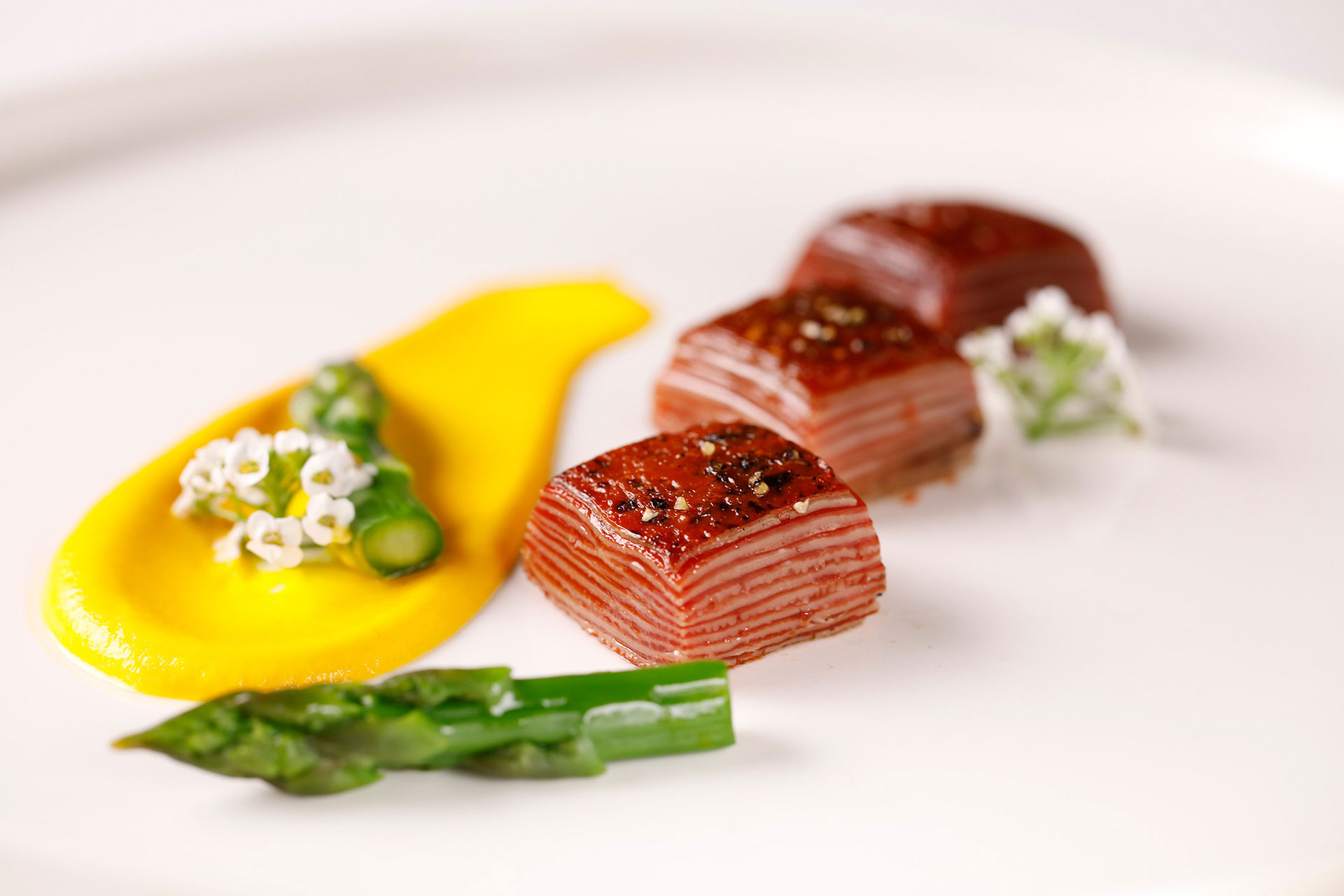 Steakholder Foods
"The filing of this provisional patent application represents another step forward in Steakholder Foods' ongoing mission to reduce the cost and complexity of cultured fat production, and strengthens our fully-owned patent portfolio," Steakholder CEO Arik Kaufman said in a statement. "We are excited by the potential to use healthier, plant-sourced cell-culturing inputs in our hybrid as well as bioprinted products."
This month, Steakholder announced that it successfully differentiated porcine fat cells from their induced pluripotent stem cell line, meaning that fatty whole-cut meats such as bacon, pork chops, and more, made without slaughtering pigs, are one step closer to reality.
For the latest vegan news, read: