Israel-based cultivated meat company MeaTech recently announced its newest collaborator: Hollywood actor Ashton Kutcher. Through his venture capital fund Sound Ventures, Kutcher and talent manager Guy Oseary will work to accelerate the development and commercialization of MeaTech's meat production technologies.
Founded in 2019, MeaTech is 3D printing whole cuts of cell-based meat such as structured beef, pork, and chicken alongside animal-free ground meat to circumvent the need for industrial animal agriculture and its negative impact on animal welfare, human health, and the ongoing climate crisis. To create its cell-based meat—also commonly referred to as cultivated or lab-grown meat—MeaTech first takes an umbilical cord sample from an animal without causing harm. Cell lines are then developed to consistently and reliably express particular characteristics. From here, cells are transferred into bioreactors where they undergo exponential growth and are then differentiated into fat and muscle cells. After successful 3D bioprinting, the printed meat is stored in incubators and is ready to be enjoyed fresh or frozen.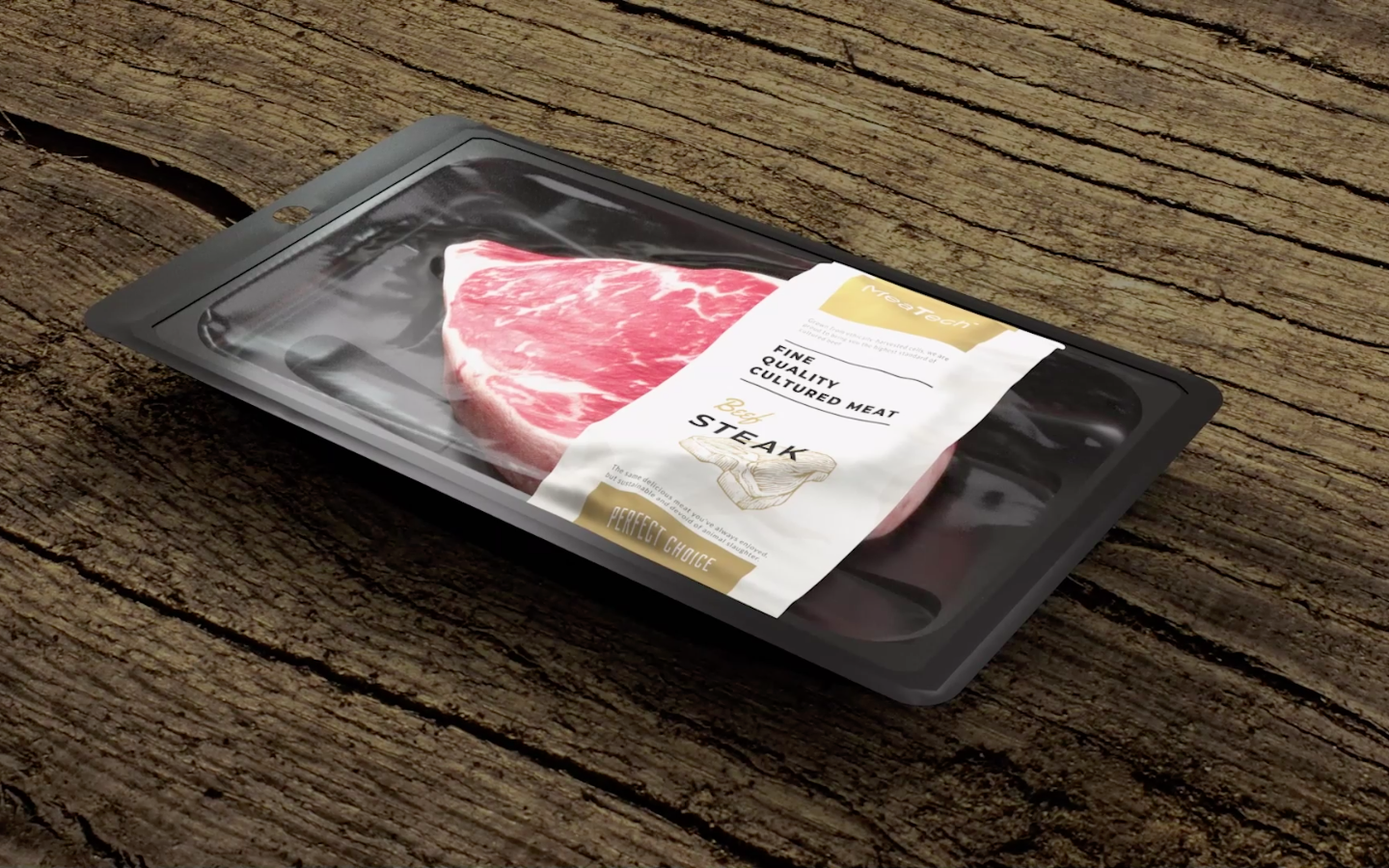 "We are excited about MeaTech's innovative technologies, which we believe position MeaTech to be the leader in industrial-scale production of cultured meat, a key for more sustainable and clean meat production," Kutcher said in a statement. "We intend to work closely with MeaTech's management to help MeaTech implement its strategy and achieve its goals and global success by leveraging our marketing, strategic expertise, and network. The engagement with MeaTech is in line with our group's mission to provide sustainable solutions through company building, investment, and acceleration of companies and technologies across various sustainability domains."
The future of cell-based meat
While MeaTech works to develop cell lines for center-of-plate meat products, other food technology startups are also leaning heavily into cell-based meats. Last December, California-based startup Eat Just made its cell-based chicken available to consumers in Singapore, marking the first time a country has granted regulatory approval for the novel food technology. Qatar is in line to follow Singapore's lead by becoming the second country in the world to allow the sale of cultivated meat. In September, the Qatar Free Zones Authority—which oversees and regulates the country's free economic zones—and the Ministry of Public Health indicated their intent to grant regulatory approval for GOOD Meat, a subsidiary of Eat Just.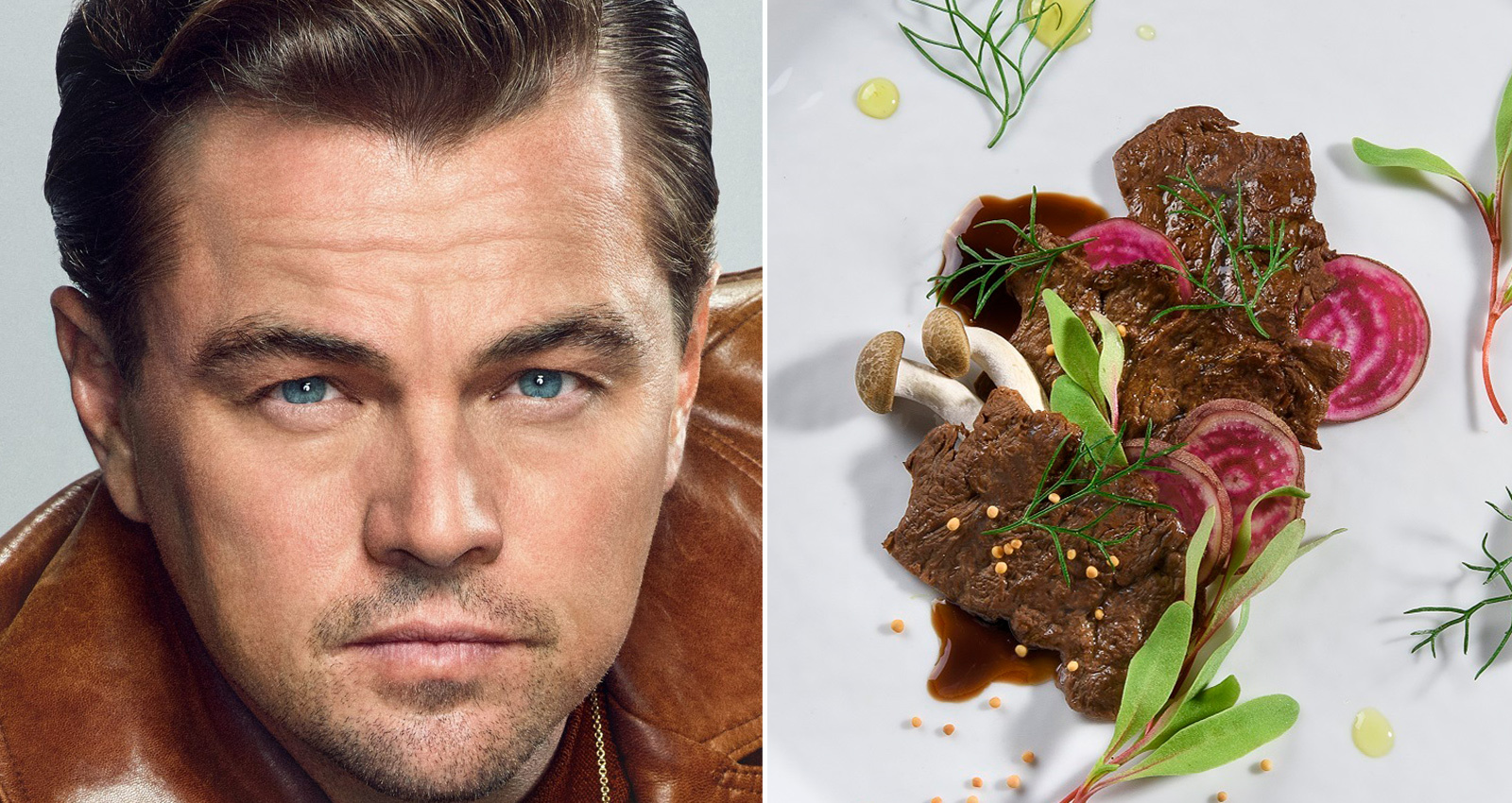 Back in Israel, another startup is also making headlines in the cell-based meat sector. Aleph Farms unveiled its first cultivated steak in 2018, and, just last year, the company announced its plan to scale production and bring its slaughter-free meat to the public. Last month, Academy Award-winning actor and environmentalist Leonardo DiCaprio invested an undisclosed amount in Aleph Farms and Mosa Meat, another cultivated-meat company. Like Kutcher's Sound Ventures collective, DiCaprio chose to back Aleph Farms and Mosa Meat for their mission to replace traditionally raised meat with more environmentally friendly cell-based alternatives.
"One of the most impactful ways to combat the climate crisis is to transform our food system," DiCaprio said in a statement. "Mosa Meat and Aleph Farms offer new ways to satisfy the world's demand for beef, while solving some of the most pressing issues of current industrial beef production. I'm very pleased to join them as an advisor and investor, as they prepare to introduce cultivated beef to consumers."
For more about cultivated meat, read: