Ever wish you could order a dairy-free Fudgie the Whale from Carvel? Well, we're one step closer to that reality with the brand's first non-dairy cakes, which Carvel launched earlier this month. The new non-dairy cakes are made with a base of creamy oat milk and are available in two indulgent varieties.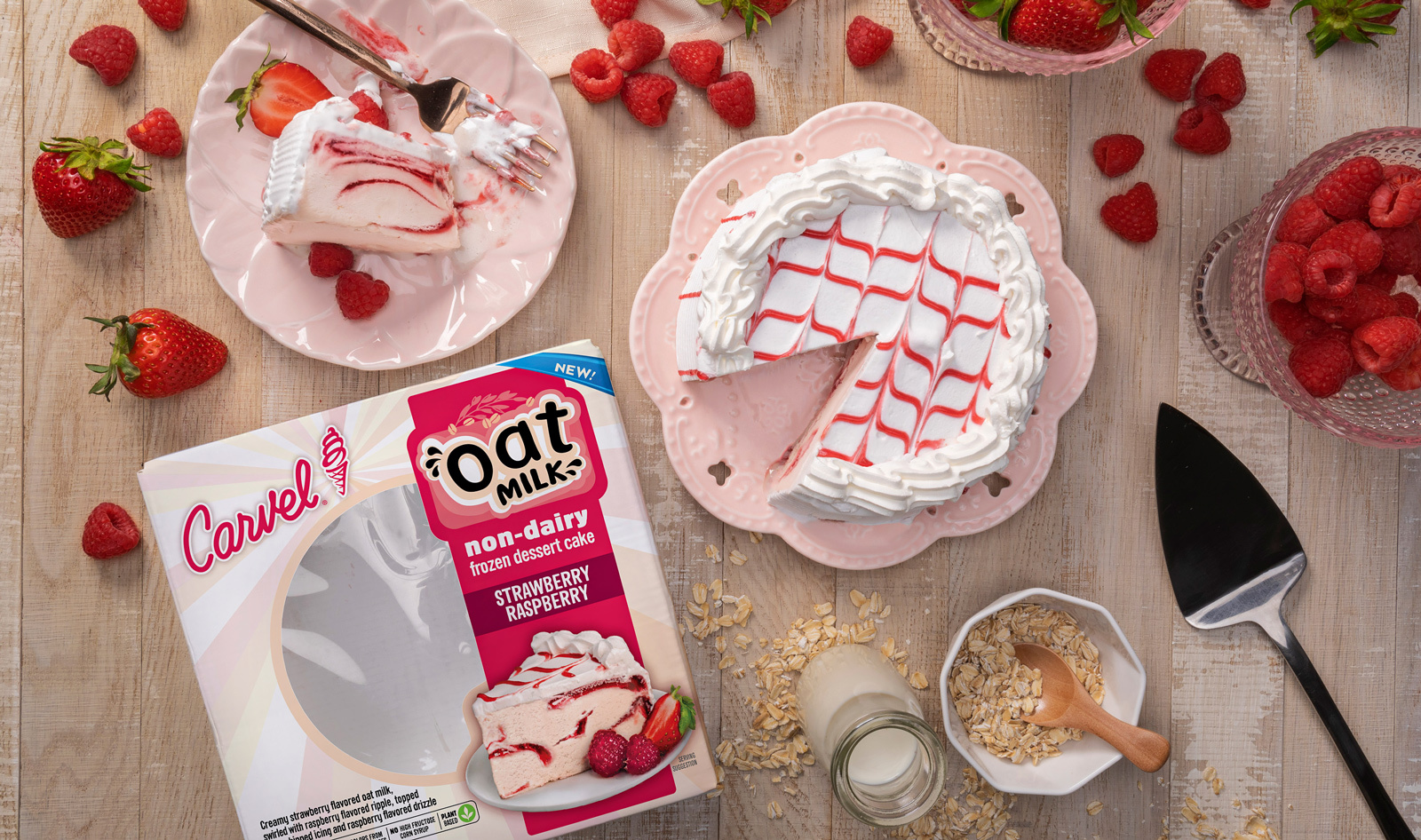 Carvel
The Strawberry Raspberry Carvel Oat Milk Cake features strawberry-flavored oat milk ice cream, swirled with a raspberry ripple and topped with non-dairy whipped icing and raspberry drizzle.
The Double Chocolate Carvel Oat Milk Cake is made with creamy chocolate flavored oat milk ice cream that is swirled with a ripple of rich chocolate fudge and comes topped with non-dairy whipped icing and chocolate drizzle.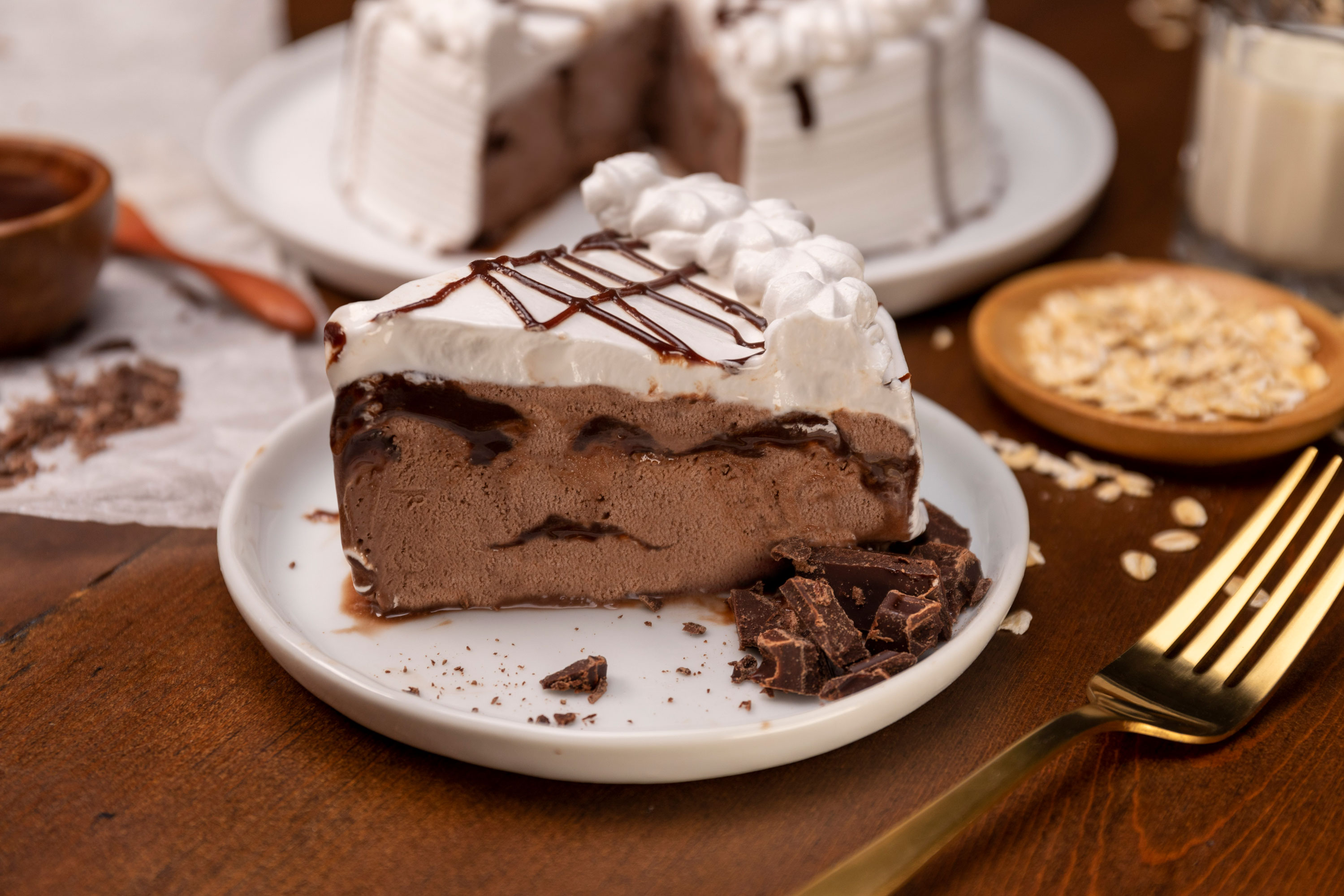 Carvel
Carvel first started making its famed ice cream cakes in 1929 and the new vegan cakes help usher the legacy brand into the modern era.
"When developing new ways for Carvel fans to enjoy their favorite frozen treats, whether at home or in-shoppe, we lean into customer feedback and the latest consumer trends to deliver products that resonate," Dave Mikita, President of Global Channels at Carvel tells VegNews. "Our new Carvel Oat Milk Frozen Dessert Cakes help us do just that."
"These cakes are a first for the category and provide a delicious option for those searching for a non-dairy or plant-based alternative to Carvel's classic ice cream cakes," Mikita says. "We're so excited to bring this offering to customers at Publix grocery stores nationwide."
While the cakes do not contain animal-derived ingredients, Carvel does not claim they are vegan because they are produced in a facility where they share equipment with non-vegan items. Carvel's new non-dairy cakes are available exclusively at Publix stores for now.
Baskin-Robbins gets into vegan oat milk ice cream, too
Carvel is not the only classic ice cream brand branching exploring oat milk as a base for vegan flavors. Last year, Baskin-Robbins became the first major ice cream chain to launch vegan oat milk ice cream at its 2,500 locations nationwide.
Featured as its May 2021 flavor of the month, Baskin-Robbins got into oat milk ice cream with Non-Dairy Strawberry Streusel, which featured strawberries, cinnamon granola, and crumbly streusel. This flavor expanded the chain's existing vegan options, which include sorbet and a coconut milk-based Non-Dairy Mint Chocochunk flavor.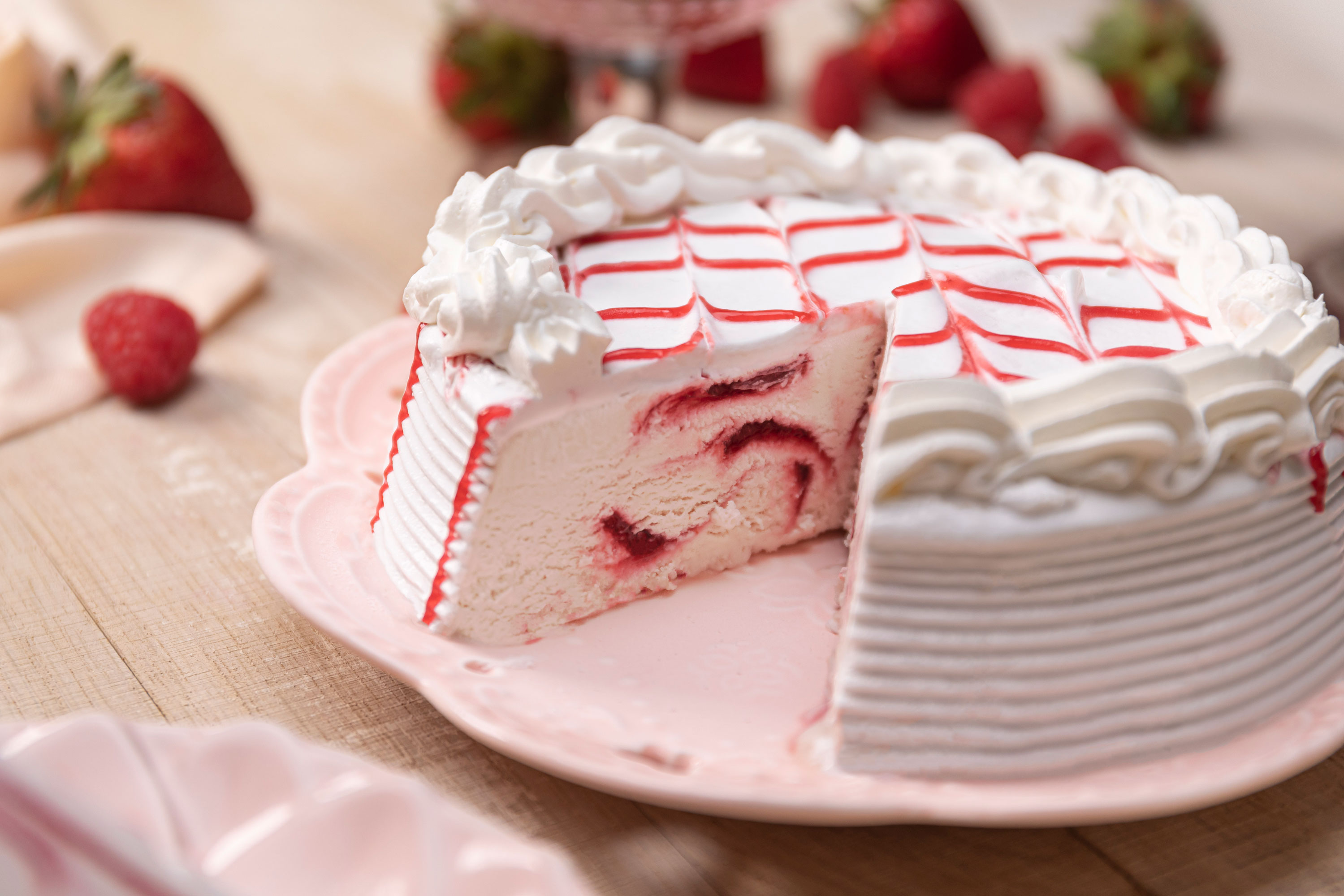 Carvel
While Baskin-Robbins also offers cakes, unlike Carvel, the company has yet to expand these offerings with vegan options.
For the latest vegan news, read: