Israel-based biotechnology startup Wilk (previously called Biomilk) is developing the world's first yogurt made from cell-cultured milk fat. In its first stage, the product will be used as a proof of concept for the use of cultured milk ingredients in food production—showing that there is an alternative to the reliance on animals for dairy milk.
The yogurt will be the first food product to incorporate a cell-cultured milk ingredient and serve as proof of the viability of Wilk's cell-based technology to minimize the need to use animals in future dairy production. While other key players in the industry try to tackle the environmental and ethical issues of the traditional dairy industry by producing alternatives such as plant-based and fermentation-based products, Wilk is aiming to undercut dairy by producing cell-cultured vegan milk that is identical to the real thing.
Founded in 2020, Wilk makes cell-cultured milk from both humans and animals by collecting mammary gland tissue, isolating the milk-producing cells, and then cultivating them in a bioreactor before producing specific milk ingredients. The startup holds patents on the laboratory production processes that replicate the milk-producing cells of humans and other mammals to create 100 percent real milk and milk components in laboratory settings.
What is cellular milk?
According to Wilk, its new yogurt product will contain the core component of milk fat cultured from cells, which means it retains the inherent nutrients found in real milk fats, including the full complement of macro and micronutrients. "These core properties cannot be replicated through alternative technologies, making Wilk the first company in the world to develop a dairy product containing genuine, cell-cultured milk fat," Wilk CEO Tomer Aizen said in a statement.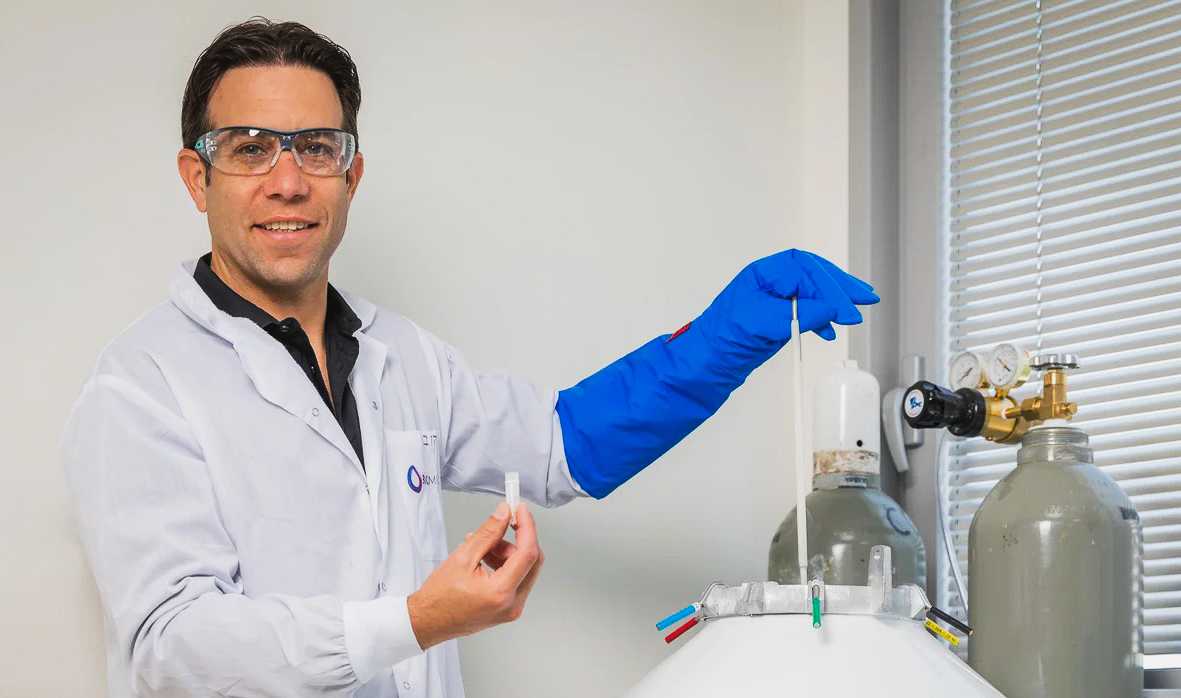 Wilk
The project is expected to last approximately six months, culminating in the incorporation of cell-cultured animal milk fat into the product. Concurrently, Wilk is working to increase the production capacity of cell-cultured fat in its facilities and establish optimal fat separation methods for use in foods.
In tandem with its advances in developing cell-cultured animal milk fats for dairy products, Wilk is working to accelerate the production of cultured human milk components for infant formula to develop products that are optimized for infants' growth and development. This provides an alternative to traditional baby formula made from dairy. Last month, Wilk successfully produced human lactoferrin protein in the lab, potentially providing a solution to the baby formula shortage—which, most recently, was due to COVID-19-related supply chain issues within factory farms and baby formula recalls due to contamination.
"We will continue investing our efforts and resources to develop cell-cultured milk and breast milk components that will help our partners produce healthier products in a more sustainable manner," Aizen said.
Last year, Wilk became the world's first cell-cultured milk company to go public and is now publicly traded on the Tel Aviv Stock Exchange under the ticker symbol "WILK." Shortly thereafter, the startup caught the attention of The Coca-Cola Company, receiving a $2 million investment from Coca-Cola's Central Bottling Company arm (Coca-Cola Israel) to help expedite the arrival of products based on Wilk's cultured milk to market. Wilk also recently received US patent approval to begin its distribution nationwide.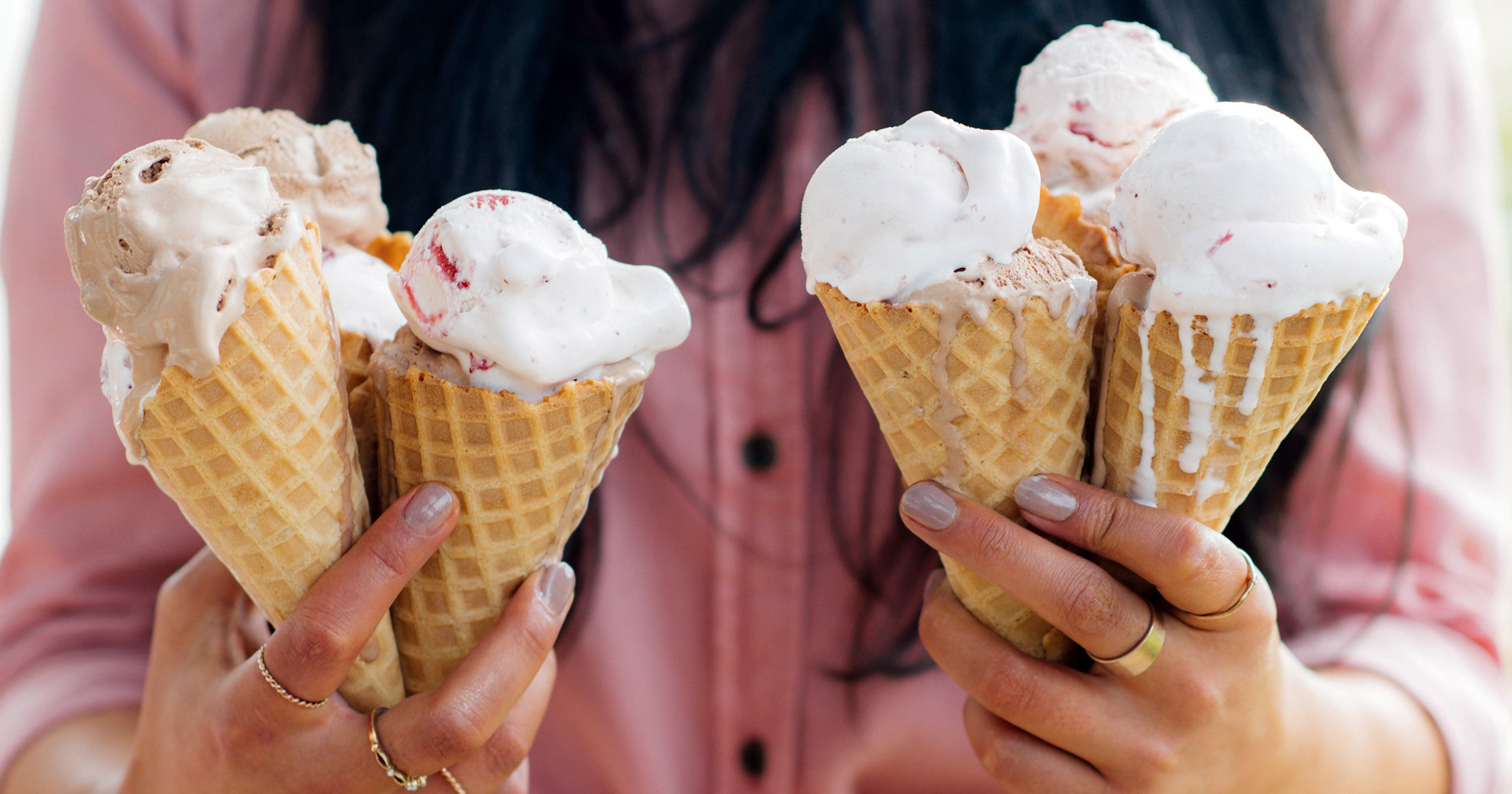 Perfect Day
Making dairy without the cow
Alongside Wilk, companies such as Perfect Day and New Culture, among others, have invested in high-tech alternatives to milk and dairy production, specifically focusing on dairy proteins such as casein and whey. California-based Perfect Day creates dairy-identical whey proteins by inserting a cow's DNA sequence into microflora, which then undergoes an acellular fermentation process. The resulting "flora-based" proteins can be used as a base for milk, cheese, and ice cream.
To create the biggest impact, Perfect Day founders Ryan Pandya and Perumal Gandhi partner with existing companies that can use their innovative proteins to develop vegan versions of traditional dairy product lines. Perfect Day's animal-free whey protein is now used by several ice cream companies, including San Francisco-based Smitten Ice Cream shop, Swedish-style ice cream brand N!CK'S, Graeter's Ice Cream, and Coolhaus—which was acquired by Perfect Day's consumer goods arm, The Urgent Company, last year.
Also in California, biotechnology startup New Culture has found a way to create casein—another functional protein in cows' milk—using a precision fermentation process that allows it to make what it describes as "real cow cheese without the cow." Casein proteins are considered essential to the traditional cheesemaking process because they create the milk curd that most dairy cheeses are made from. Casein gives dairy cheese its color, nutrients, and functionality (such as mozzarella's melt and stretch). With precision fermentation technology, startups such as New Culture have the ability to make vegan cheese that is identical to dairy cheese.
For the latest vegan news, read:
The Largest Avocado Study Has Good News For Your High Cholesterol
Is Chickpea Milk the Key to a Frothy Vegan Cappuccino?
Magnum Just Debuted a Vegan Dress Made From Cocoa Husks