Ice cream brand Coolhaus was just acquired by The Urgent Company (TUC), the consumer packaged goods arm of food technology startup Perfect Day—marking the first brand acquisition for TUC. In the coming months, Coolhaus will transition to become a fully dairy-free company with the help of Perfect Day's animal-free whey, which the startup makes by using yeast-based microflora to produce dairy-identical milk proteins, a process that eliminates the need to exploit cows.
The companies will work together to further their individual and collective missions in transforming the ice cream industry to be more equitable and sustainable. "Bringing together our social and climate missions is deeply personal," Paul Kollesoff, general manager and co-founder of TUC, said in a statement. "We know the work we do now will determine if our children can continue to enjoy the food we eat and the planet we inhabit for years to come."
Coolhaus ditches dairy
Founded in 2009 by Natasha Case and Freya Estreller, Coolhaus has always been on a mission to empower women, BIPOC, and members of the LGBTQ community. The brand initially launched with dairy-based ice cream pints and has since innovated its product portfolio to include other options.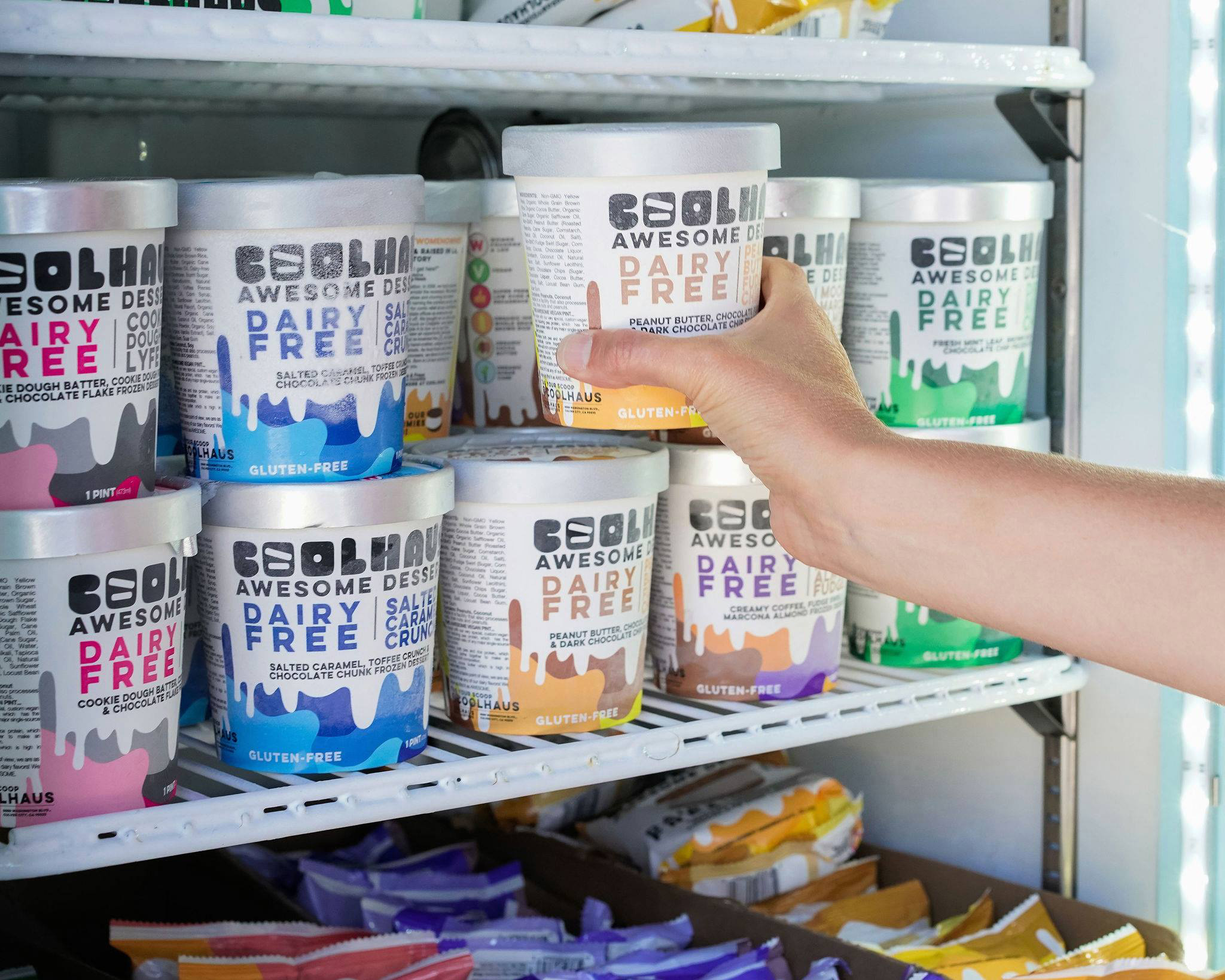 In 2019, Coolhaus debuted a 13-item vegan ice cream line in cookie sandwich and pint flavors such as Peanut Butter Fudge Chip, Horchata Breakfast, Salted Caramel Crunch, Mocha Marcona Almond Fudge, and Chocolate Campfire S'mores. Last year, the brand expanded its vegan offerings with a mini-pint format available in Best of Both Worlds Vanilla, Cookie Dough Lyfe, and Dirty Mint Chip flavors. All of Coolhaus' dairy-free ice cream are made with a unique blend of pea protein, brown rice, and cocoa butter.
Recently, the brand—which is distributed at 6,000 retailers, including Walmart, Whole Foods Market, and Kroger—also launched vegan ice cream cones in Farmer's Market Strawberry, Cookie Dough Lyfe, and Cookies and Cream flavors.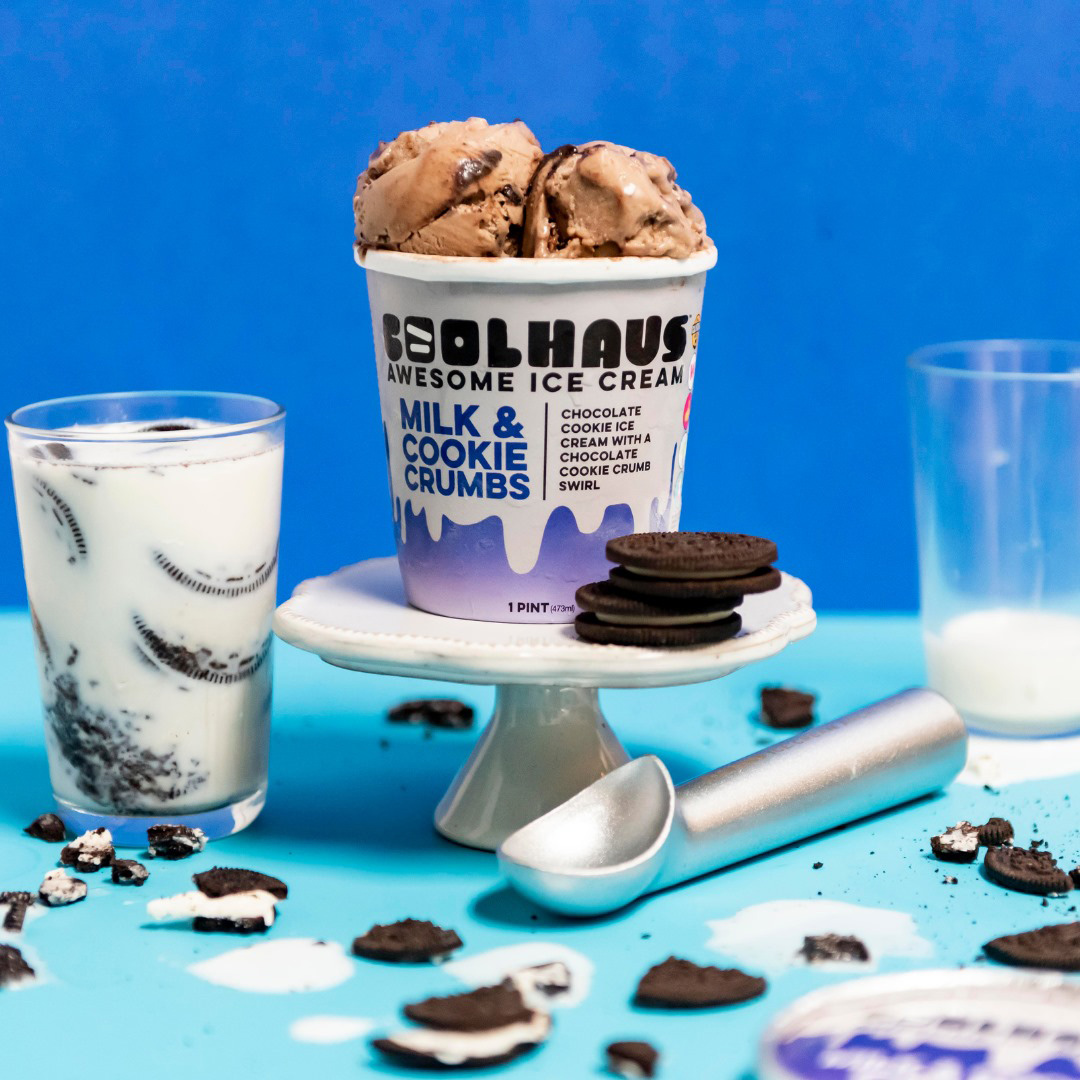 Its TUC acquisition will help the brand to transition its remaining dairy offerings to use Perfect Day's animal-free whey, which generates up to 97 percent fewer greenhouse gas emissions. "We created Coolhaus to make better products for everybody. Our ability to lead with purpose and move the dial for consumers becomes even stronger by joining The Urgent Company," said Natasha Case, founder of Coolhaus. "For us, this is about the long game. The integration of Perfect Day protein into our line of beloved dairy ice cream and novelties is going to elevate our product into the next generation of foods making a difference for our families and our planet."
Perfect Day's animal-free whey
Perfect Day was founded in 2014 by vegan entrepreneurs and dairy lovers Ryan Pandya and Perumal Gandhi with the mission of making traditional dairy production obsolete by developing a new technology that uses far fewer resources and does not exploit animals. With plans to go public, Perfect Day is now the most well-funded startup in the precision fermentation space, with $750 million in funding to date from many like-minded investors, including actor and environmentalist Leonardo DiCaprio.
Perfect Day's innovative animal-free whey is now making its way to consumers through several channels. Earlier this year, the startup partnered with sorbet and gelato supplier Villa Dolce to deliver Perfect Day-powered desserts to more than 2,000 food service providers through redistributor Dot Foods. Milk made with the startup's animal-free whey is also currently being tested at two Starbucks locations.
The startup previously worked with existing brands, such as N!ck's and Graeters, to develop animal-free ice cream products, and in 2019, Perfect Day partnered with Kollesoff (a dairy industry veteran) to launch TUC to expand into its own consumer goods.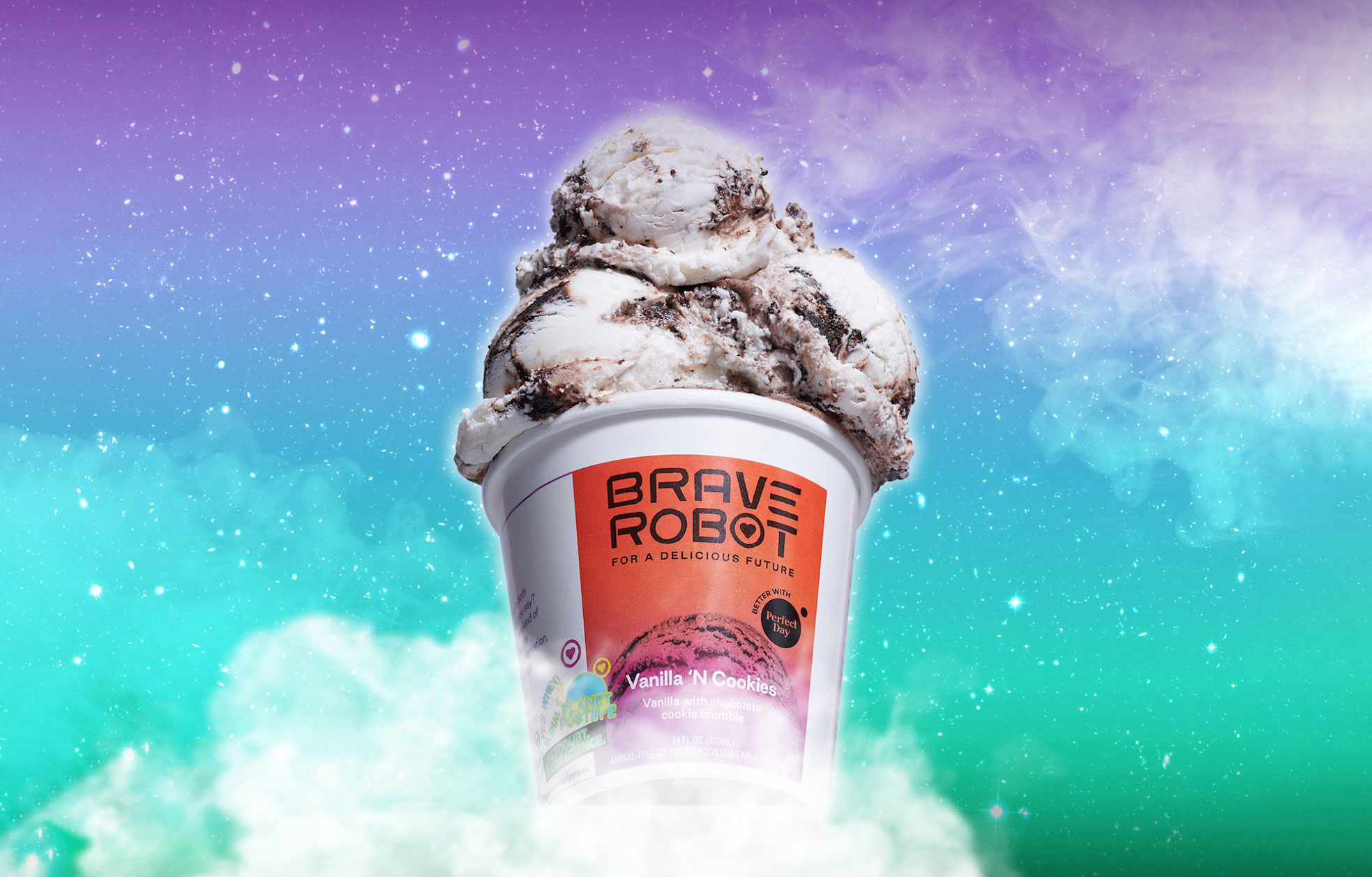 Coolhaus joins TUC's existing brands, all of which use Perfect Day's animal-free whey instead of dairy to create dairy-identical vegan products and thus far include ice cream and desserts brand Brave Robot, cheese brand Modern Kitchen, and fitness nutrition brand California Performance Co. In 2022, TUC will launch an exclusive animal-free dairy CoolHaus x Brave Robot co-branded novelty product with a key national retail partner.
For more about Perfect Day's animal-free whey, read:
This Vegan Cake Mix Is Made With Perfect Day's Animal-Free Whey
World's First Dairy-Identical Vegan Ice Cream Launches at 5,000 Stores
Leonardo Dicaprio, Perfect Day Fight Climate Change With Vegan Dairy