California-based The Urgent Company just unveiled its newest product: a vegan cake mix that is powered by animal-free whey. The second product to launch under the company's Brave Robot brand, the Climate Hero Super Cake is a shelf-stable yellow cake mix that replaces approximately three eggs with food-technology startup Perfect Day's animal-free whey, making for a moist cake that only requires oil and water, and zero animal products, to prepare. Each 17.5-ounce bag makes two, eight-inch round cakes but can also be made into chocolate whoopie pies, carrot cake, coffee cake, chocolate peanut butter brownies, and more.
"We're thrilled to provide more indulgent dessert options that are not just exceptional in flavor and texture, but also kinder to the Earth," August Vega, President of Brave Robot, said in a statement. "No one should have to compromise their values to indulge in a delicious treat."
The Climate Hero Super Cake is now available as a single bag ($18) or in a pack of three ($36) through Brave Robot's website.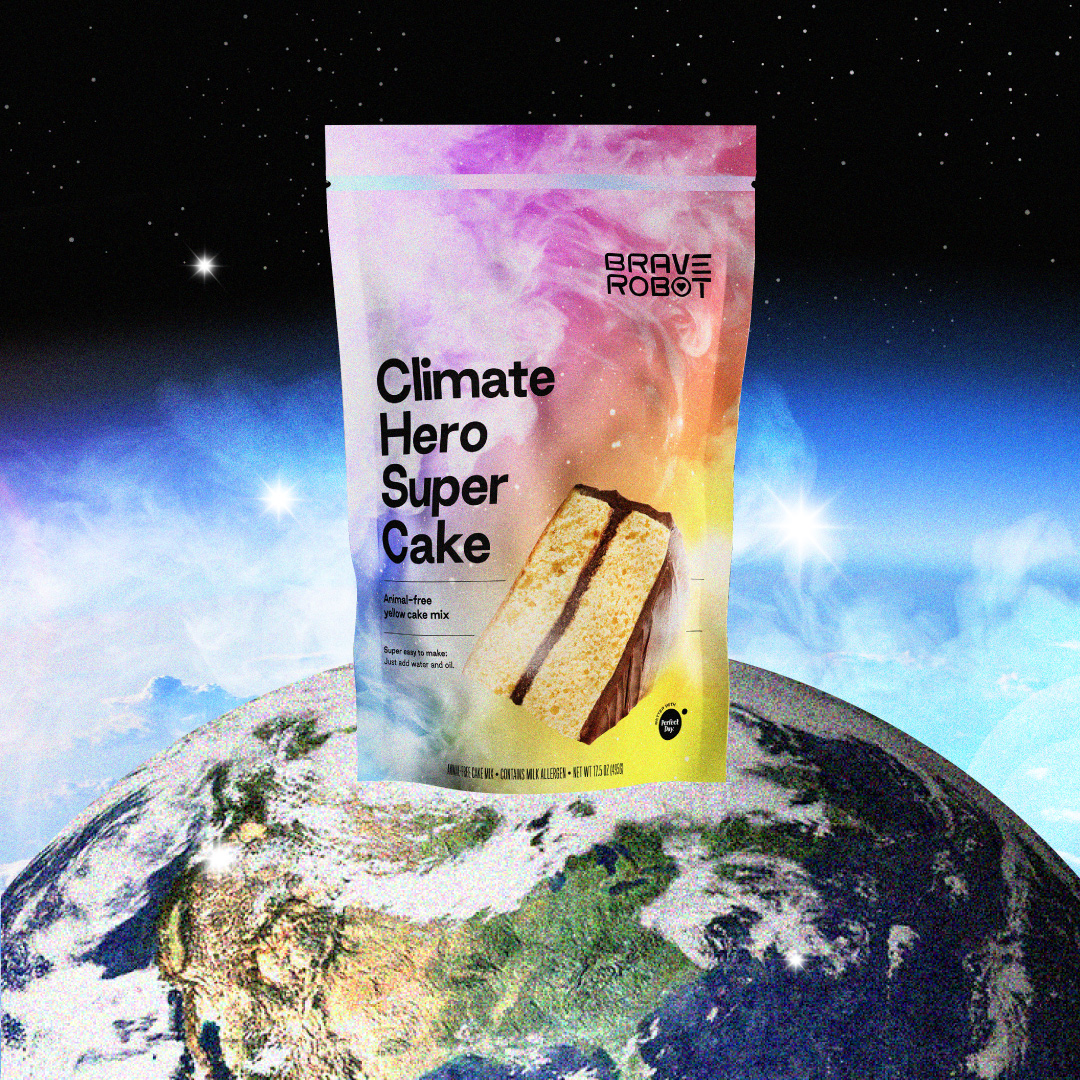 Animal-free whey makes perfect vegan cake and ice cream
Founded in 2019 by Perfect Day and longtime dairy product developer Paul Kollesoff, The Urgent Company is a new type of sustainability-focused consumer packaged goods company. Its first product line under the Brave Robot brand was vegan ice cream, which it launched in decadent flavors such as Buttery Pecan, Blueberry Pie, Raspberry White Truffle, Vanilla 'N Cookies, and PB 'N Fudge at retailers nationwide on Earth Day (April 21).
Brave Robot's products, including its ice cream and new cake mixes, are all made with Perfect Day's animal-free whey, an innovative ingredient made by inserting a cow's DNA sequence as a blueprint into yeast-based microflora. From there, the microflora takes the place of the cow in creating a protein that can be used to make vegan versions of dairy-based foods but without lactose, animal exploitation, or environmental harm.
When it comes to its carbon footprint, a new Life Cycle Assessment of Perfect Day's protein found that if five percent of all dairy products were made with its animal-free whey, the equivalent of the greenhouse gas emissions from 140,000 roundtrip flights between SFO and JFK would be saved.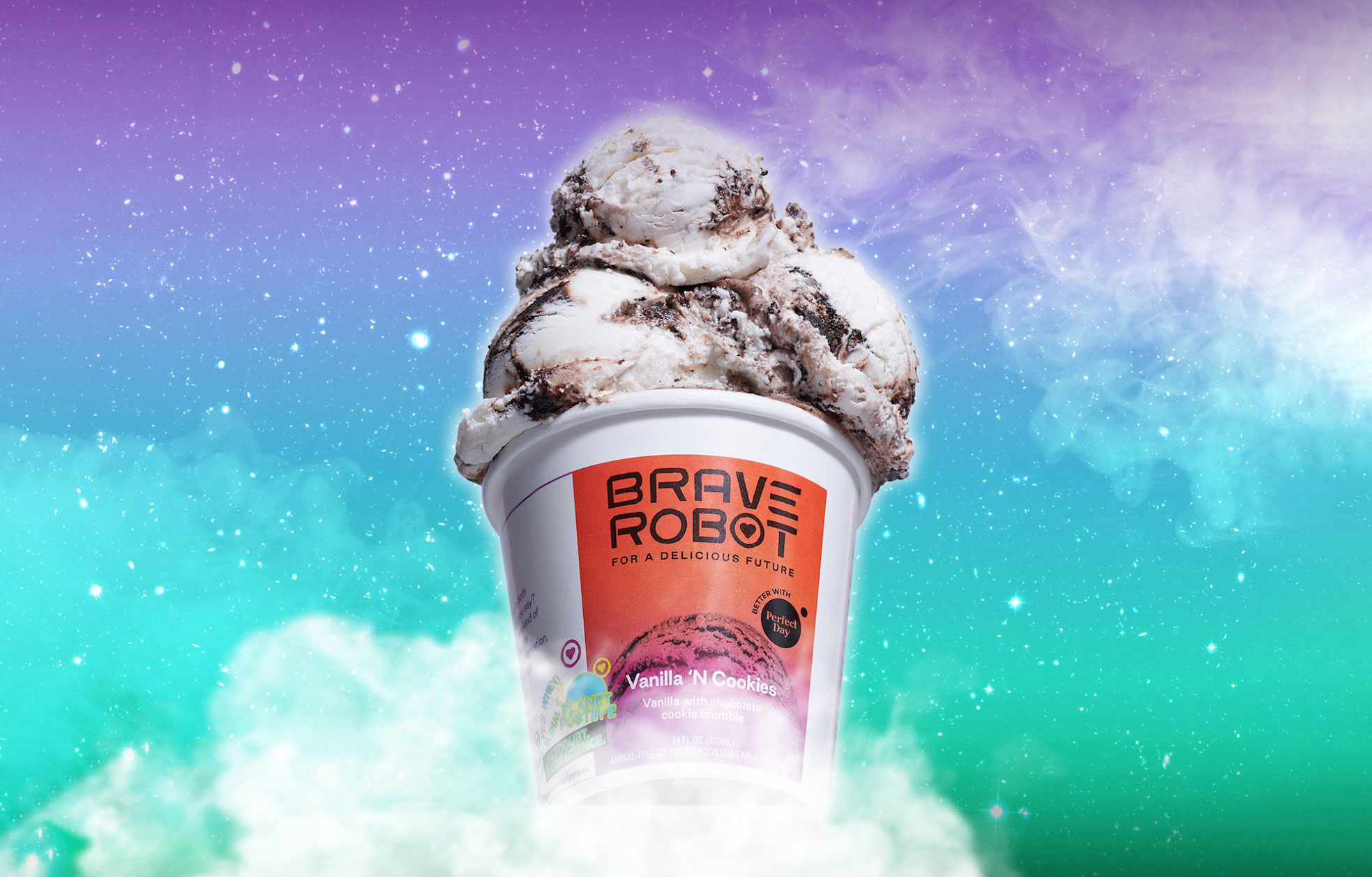 Perfect Day's vegan baked goods and gelato
The Urgent Company is one part of Perfect Day's three-pronged business, which also includes a foodservice and business-to-business (B2B) arm—a route the startup chose to increase its impact in displacing traditional dairy with animal-free milk proteins. Perfect Day recently made progress in this portion of its business through its partnership with Villa Dolce, an Italian family-owned artisanal gelato and sorbetto supplier. The partnership resulted in seven different vegan gelato flavors: Sea Salt Vanilla & Honeycomb, Caramel Cold Brew, Chocolate all'Arancia, Strawberry After Dark, Burnt Caramel Praline, Pistachio Latte, and Tahitian Vanilla Bean. Villa Dolce and Perfect Day also created four decadent, animal-free desserts: Cookie Dough, Pistachio Cake, Southern Brown Butter Cake, and Lava Cake.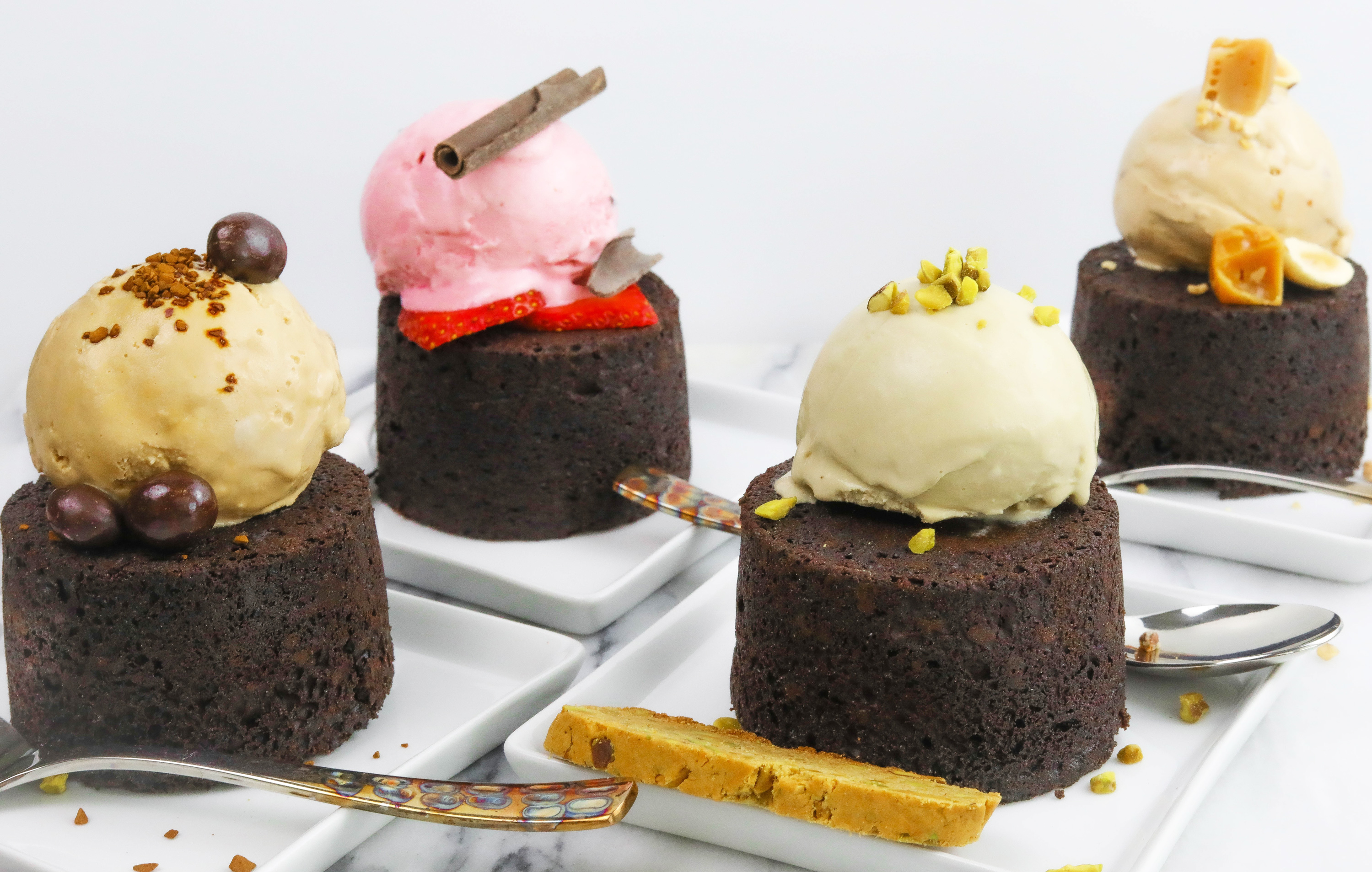 All of these vegan gelatos and desserts are now rolling out with 2,000 food service providers through Dot Foods, the largest food redistributor in North America. Villa Dolce services many of the country's top restaurants, casinos, hotels, and universities and students at Arizona State University and UCLA; vacationers at Ocean Properties in Florida and New England; and visitors at the Talking Stick Resort in Scottsdale, AZ, and Resorts Casino in Atlantic City are among the first to sample these innovative vegan products.
Holy grail: dairy-identical vegan cheese
Perfect Day's innovative protein has thus far been used for sweet applications, but it also makes for perfectly dairy-identical vegan cheese—a holy grail product for Perfect Day founders Ryan Pandya and Perumal Gandhi who were lovers of dairy cheese prior to going vegan.
The Urgent Company is also expanding its brand portfolio to include Modern Kitchen which will initially offer three flavors of vegan cream cheese—Strawberry, Spring Onion + Chive, and Harissa Pepper—made with Perfect Day's animal-free whey. The vegan cream cheeses made their debut at Bagelfest in Brooklyn earlier this month and are set to hit store shelves at select Southern California retailers in coming months. The vegan cream cheeses are also available for preorder ($30 for all three flavors) on the Modern Kitchen website.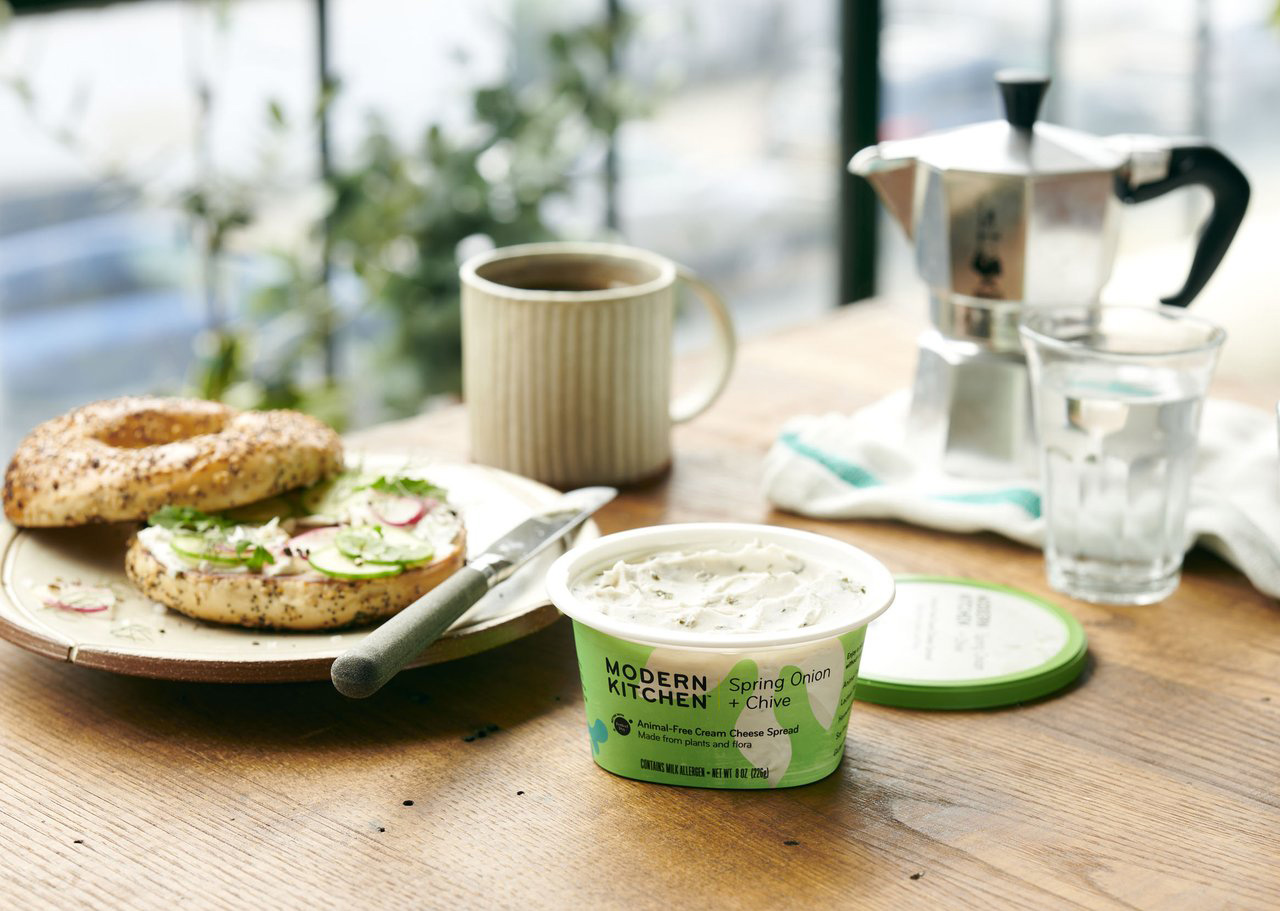 Founded in 2014, Perfect Day is now the most well-funded startup in the precision fermentation space with $750 million in funding to date. With a current valuation of $1.5 billion, the startup—which counts actor and environmentalist Leonardo DiCaprio as an investor—is also eyeing an IPO. "A full-fledged response to climate change must bring innovation to all aspects of our daily lives—including to the foods we consume," DiCaprio said in a statement. "Perfect Day's forward-looking vision offers a new model for reducing the impact that our diets have on the planet."
For more about dairy-identical innovation, read:
Dairy-Identical Vegan Cheese Made with Animal-Free Casein Coming in 2023
Vegan Brand Uses Technology, Not Cows, To Make Dairy-Identical Ice Cream
Impossible Foods Is Now Developing Dairy-Identical Milk From Plants