This month's Coachella music festival will feature a multi-course, plant-based dinner event prepared by vegan chefs, and siblings, Ayindé Howell and Makini Howell. In partnership with nomadic dinner party company Outstanding in the Field, the vegan dinner takes place on the evening of April 22 inside the festival's VIP Rose Garden.
The four-course vegan dinner features meals inspired by the sibling chefs' family. The first course is a fire-roasted corn cucumber and fennel salad with a lemon red wine vinaigrette. Other dishes include sweet potato and yellow fin Jojo potatoes with Makini Howell's new aioli, Ayindé's famous Mac & Yease with fire-roasted hatch chilies, and gourmet vegan sandwiches, one of which will feature Jamaican jerk tofu and whipped yam tartine with coleslaw. For dessert, there will be giant vegan chocolate chip cookies made by the Howells' oldest sister.
"When I found out Outstanding in the Field was doing family-style service, it all sort of clicked for me," Ayindé Howell told VegNews. "This menu is full circle; it's back to my roots. I have both of my sisters contributing: my oldest sister, who doesn't like to be in the limelight (or named) is doing giant chocolate chip cookies for dessert; and my middle sister, Makini, is bringing her famous and unique bistro-style cuisine she's honed over the past 10+ years in Seattle to the three main courses."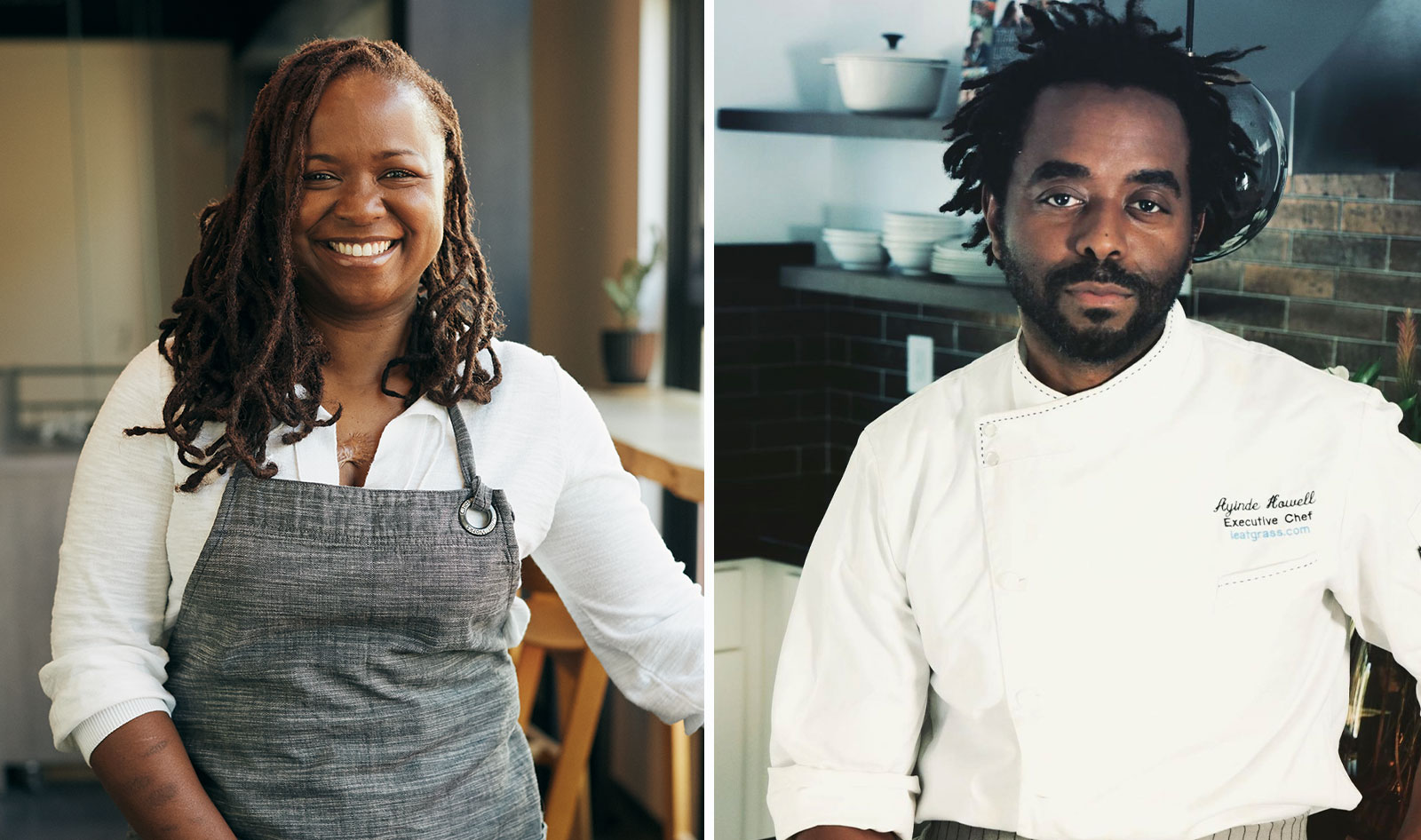 Coachella's immersive vegan dining experience
Outstanding in the Field hosts attractive, Instagrammable outdoor dining parties around the country. The immersive experience connects guests with the chefs, techniques, and local ingredients that go into their meal, and guests sit at an eye-catching, 275-person communal table.
Ayindé and Makini Howell aim to create an unforgettable Outstanding in the Field plant-based dinner experience at Coachella. "Coachella is about making unforgettable memories and with this menu I wanted to honor my family and how we approach vegan food," Ayindé Howell said. "I also wanted to have fun cooking some of my absolute favorite things to eat. My goal is for guests to come and eat some amazing food, then go off to see Harry Styles and dance the night away under the stars in Coachella valley."
Ayindé Howell, an award-winning chef and cookbook author, is well known in the plant-based world for his Mac & Yease, which is now in the grab-and-go section of select Costco stores. Makini Howell is the founder of five vegan food concepts, including fine-dining restaurant Plum Bistro in Seattle, WA.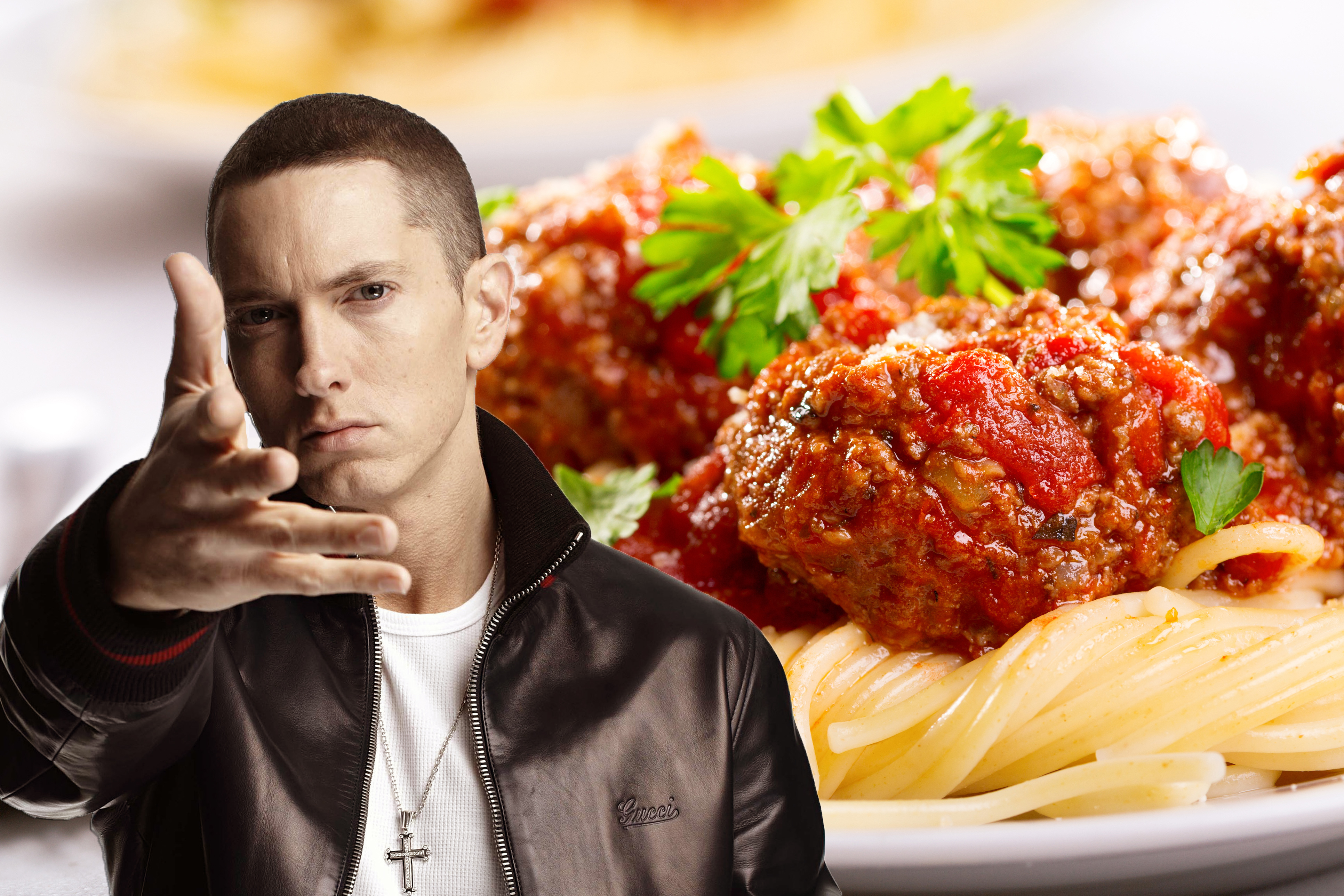 Eminem serves vegan meatballs at Coachella
Coachella is quickly becoming a destination for more than music as vendors and performers alike bring new vegan concepts to the festival. Rapper Marshall Mathers (known professionally as "Eminem") sold vegan spaghetti and meatballs before headlining the Coachella festival in 2018. The emcee hosted a pop-up stand where he offered "Mom's Spaghetti"—named after famous lyrics from his 2002 song "Lose Yourself." The limited options included "Rabbit" vegan meatballs named after Eminem's character in the 2002 biographical film 8 Mile.
Following the Coachella pop-up, last year Eminem opened his first restaurant in Detroit and those same vegan meatballs are on the menu. The brick-and-mortar Mom's Spaghetti serves a curated menu of spaghetti and meatballs as plates or a sandwich, and Eminem chose to keep vegan meatballs on the menu. The rapper worked with his manager, Paul Rosenberg, and restaurant group Union Joints to bring the restaurant concept to life.
"We've had a lot of fun putting this project together with the folks at Union Joints, and the response from fans has been overwhelmingly positive," Rosenberg said in a statement. "The previous pop-ups were really a test for us to determine whether there was enthusiasm for a regularly-occurring Mom's Spaghetti spot that would be open all year long."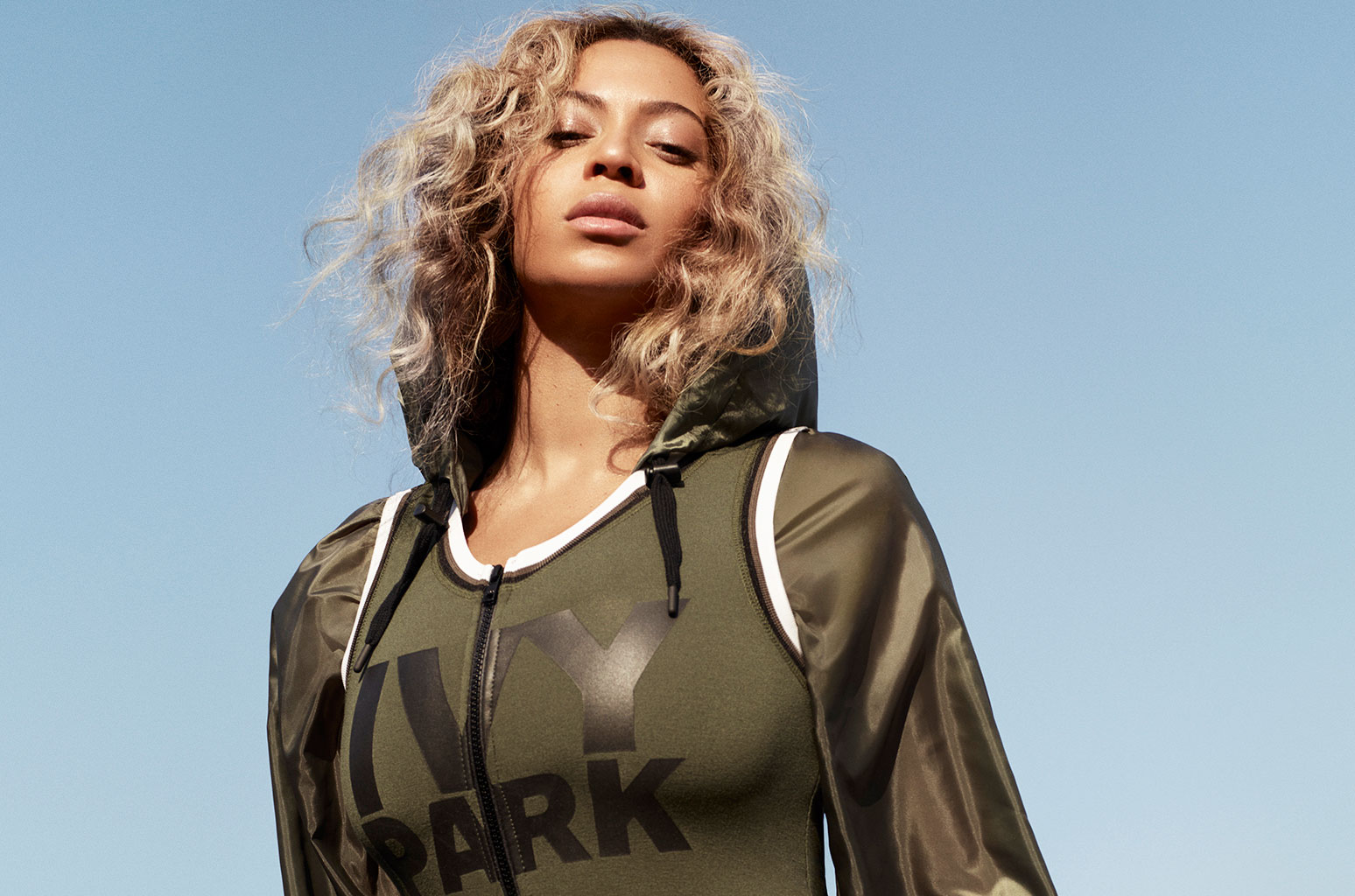 Beyonce goes vegan for Coachella
Coachella performers are increasingly embracing a plant-based diet, the most famous of which is Beyoncé. In 2018, in preparation for that year's Coachella festival, the award-winning musical artist announced that she would follow a plant-based diet in preparation for the music festival: "44 days until Coachella, vegan time," Beyoncé said on Instagram before asking her 112 million followers to click a link in her bio to join her. The link was to meal delivery service 22 Days Nutrition—which Beyoncé co-owns with vegan entrepreneur Marco Borges. In 2013, the artist and her husband Jay-Z famously took Borges' 22-day plant-based challenge, which is founded on the idea that it takes 21 days to break a habit.
Beyoncé would have had no problem finding vegan options at Coachella. Thanks to Coachella culinary director and long-time vegan Nic Adler, the last few years have seen a growing list of vegan options. In 2019—the last year Coachella was held before being postponed due to the COVID-19 pandemic—there were more than a dozen vegan-friendly food vendors, from Adler's own burger concept Monty's Burger to dairy-free ice cones at the Van Leeuwen ice cream truck.
For more on vegan options at Coachella, read:
Forget the Music, Go For All the Vegan Options at Coachella

Cardi B Feasts on Vegan Food at Coachella
You Can Now Pre-Order Vegan Burgers and Tacos For Coachella