Underneath a canopy of palm trees and clear blue skies, SoBe Vegan has served Miami locals tasty vegan dishes since 2020, but recently, patrons were greeted with a new menu overflowing with fresh and familiar flavors.
Officially announced earlier this summer, SoBe Vegan's new menu is replete with Latin American flavors. Once known for classic, vegan fast-food fare—think burgers, chicken sandwiches, hot dogs, and milkshakes—SoBe Vegan is now a destination for plant-based, Latin American dishes.
Tacos filled with spicy jackfruit, chewy mushroom asada, and creamy avocado are all up for grabs alongside a refreshing taco bowl. And for patrons looking to satisfy their burger cravings, the cheesy Queso Burger is sure to please.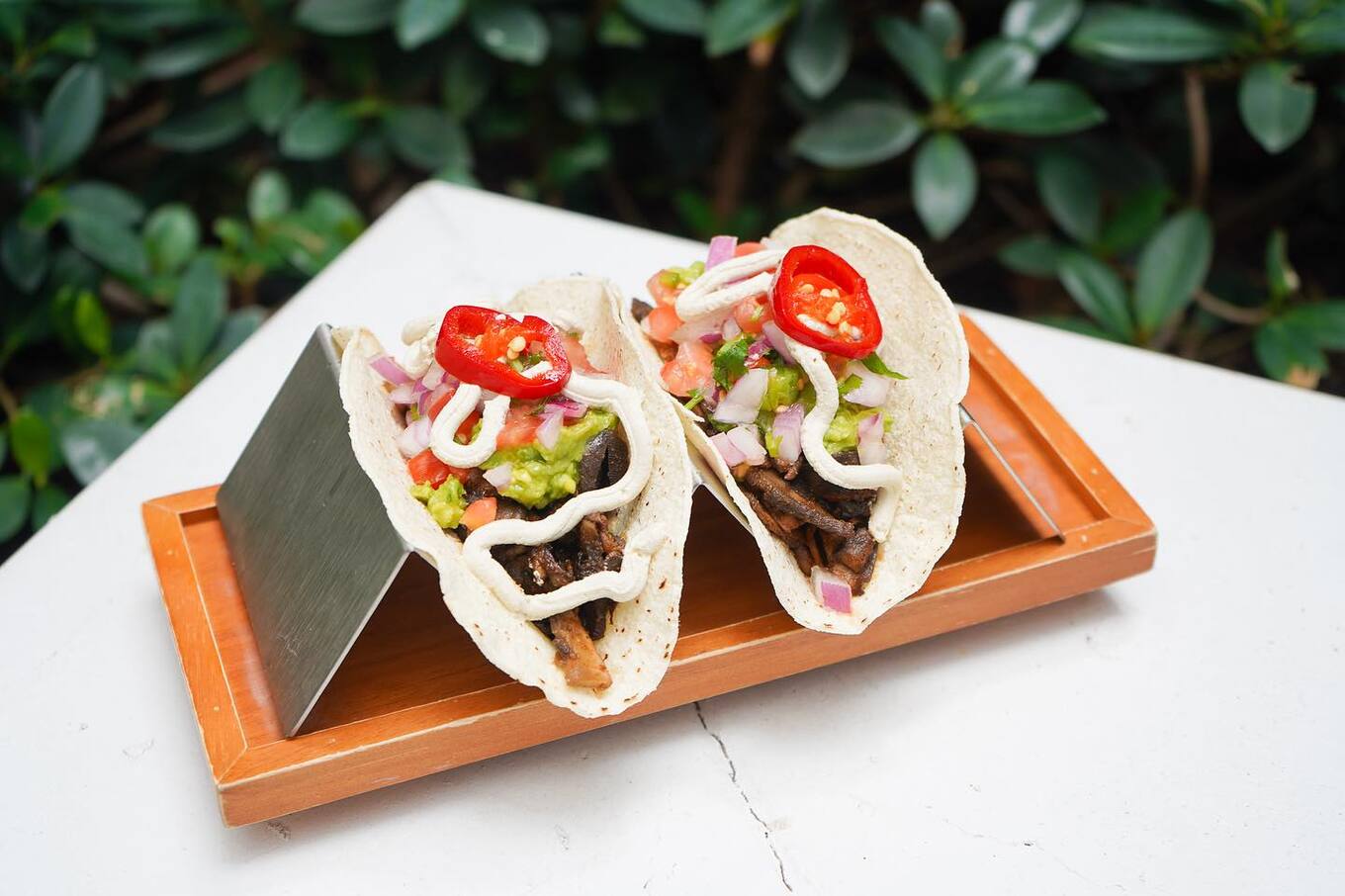 SoBe Vegan
Classic, all-day brunch staples such as açai bowls, avocado toasts, waffles, banana pancakes, and omelets are also featured on the menu alongside wraps, salads, and flatbreads.
The new, hand-crafted menu—which boasts approximately 80 unique dishes—is a departure from SoBe Vegan's original menu, which heavily relied on store-bought vegan meat alternatives. Now, an estimated 98 percent of ingredients are made in house.
SoBe Vegan's new approach to plant-based cuisine is the direct result of the restaurant's partnership with local chef Horacio Rivadero. Billed as SoBe Vegan's Collaborative Chef, Rivadero pulls inspiration from Miami's diverse immigrant communities, his decades-long career, and health-conscious cuisine.
"As SoBe Vegan grew, [the restaurant] came to understand that [vegan fast-food] was fun and good, but with vegan food, it isn't just a matter of eating this or that, there's also the matter of adding a healthier component," Rivadero tells VegNews.
Chef Horacio Rivadero's plant-based cuisine
SoBe Vegan is just the latest plant-based venture for Rivadero. Previously, the James Beard-nominated chef helped develop the fine dining menu at Chicago's Bloom Plant Based Kitchen alongside chef-owner Rodolfo Cuadros. Just last year, Rivadero received a coveted Bib Gourmand from the Michelin Guide for his work with Cuadros and Bloom.
But, even before Bloom Plant-Based Kitchen, it was a chance meeting with the Executive Corporate Chef at Matthew Kenney Cuisine that changed the course of Rivadero's career.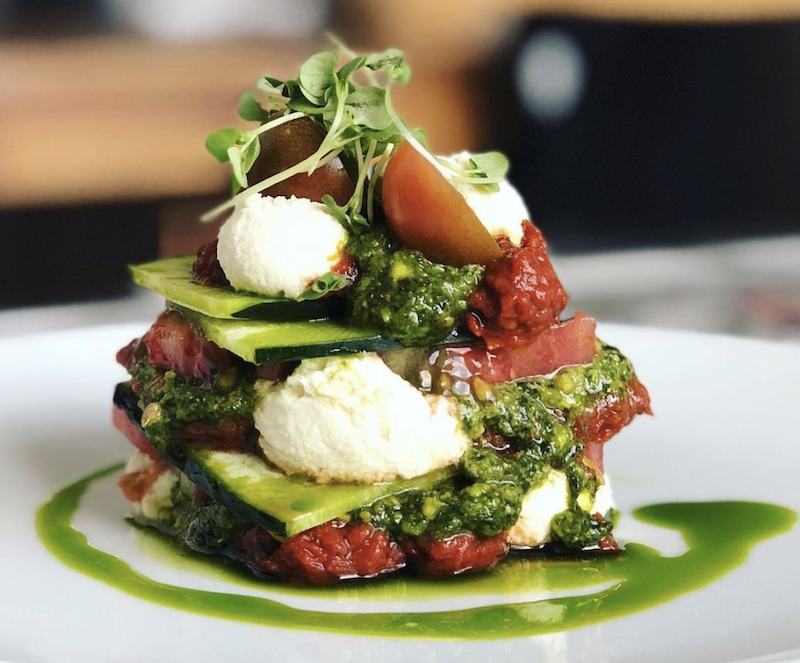 Plant Food + Wine
After working with Chef Douglas Rodriguez, Rivadero's mentor and world-renowned chef regarded as the "Godfather of Nuevo Latino cuisine," for 10 years, Rivadero explored new ventures and even opened his own restaurant. Eventually, Rivadero decided to pursue new opportunities, and ultimately left his restaurant behind.
As more and more chefs left Miami, Rivadero grew tired of the city's culinary scene.
"That was a moment where Miami was kind of at [a standstill] of creativity," Rivadero says. "Everybody was just moving away from this part of the country."
Rivadero considered taking his talents outside of Miami, and perhaps outside of the US altogether, when he had a chance encounter with Scott Winegard, Executive Corporate Chef at Matthew Kenney Cuisine.
"I want to work with you guys," Rivadero recounts saying to Winegard and celebrity chef Matthew Kenney. With the launch of Plant Food + Wine in Miami underway, Kenney was in need of hands.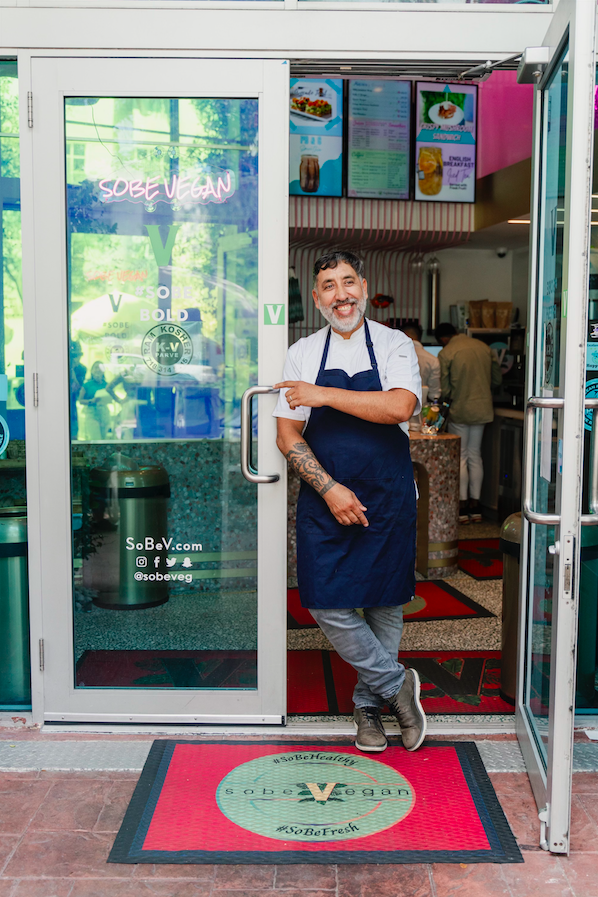 SoBe Vegan
Rivadero felt he could be a good fit, but he admittedly had no experience with plant-based cuisine. "I was very honest with them," Rivadero recounts. "I said, 'Let's do this—I want to be your line cook.'"
From day one, Rivadero was enchanted by plant-based cooking. "I [had] missed all of these beautiful techniques and ingredients," he says. "I was hooked on the food, on the flavors, on the ingredients, and on the techniques."
And after three months, Rivadero worked his way up from line cook to chef, eventually becoming Plant Food + Wine's Chef de Cuisine.
Plant-based food made from scratch
While Rivadero credits his work at Plant Food + Wine for introducing him to the world of vegan cooking, it's his mom who inspired the chef to pursue a culinary career.
Born and raised in Argentina, Rivadero enjoyed spending time with his mom as a young boy. The chef's mom, who was raised in the Argentinian countryside, took a very hands-on approach when it came to cooking. "She made bread, she cured bacon, she made pickles, and she made cheese," Rivadero shares. "From the early days, [my mom] was learning all of this from her own mom, and I got hooked on it."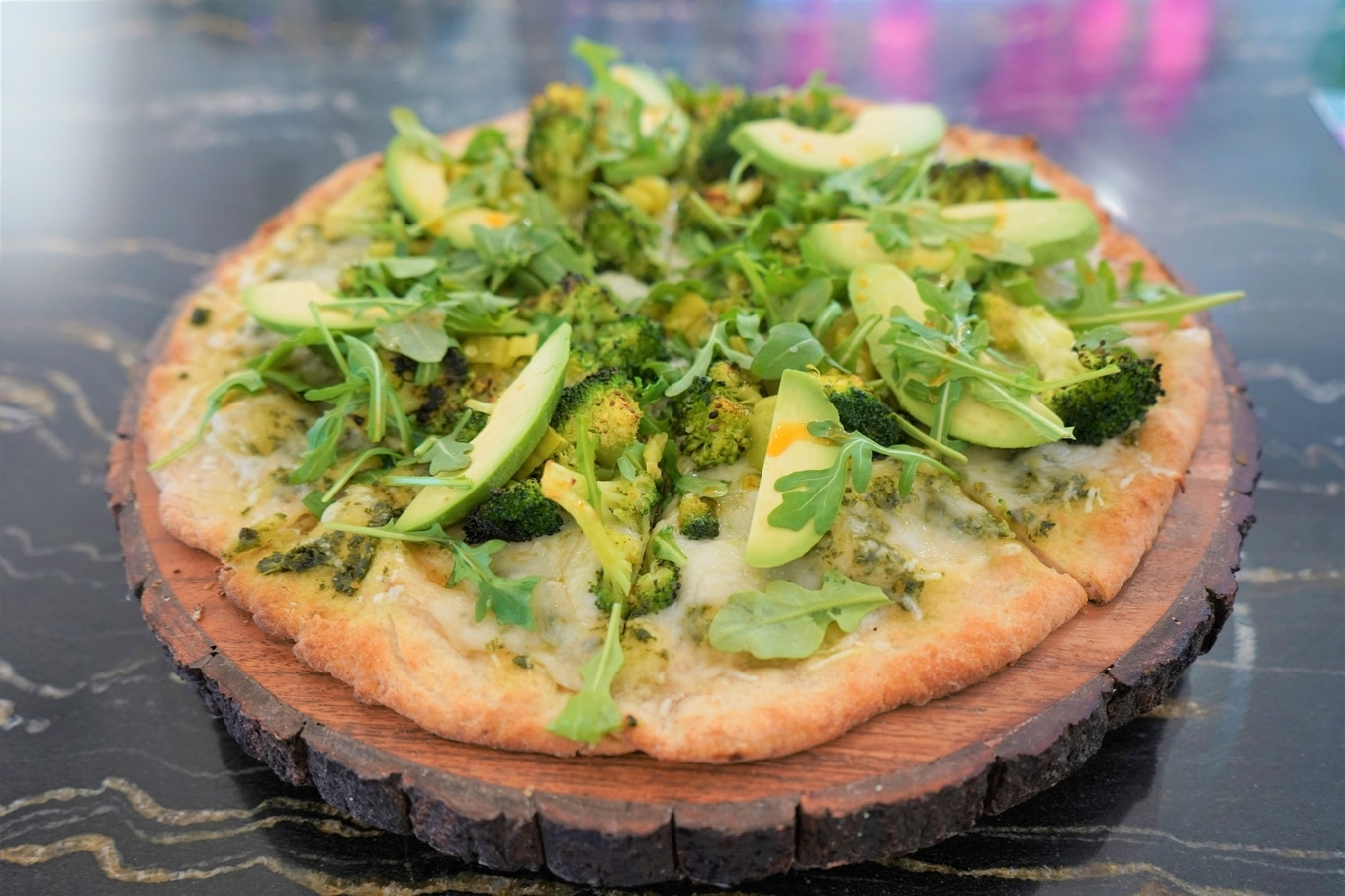 SoBe Vegan
The chef and his mom had a shared love for food and cooking, so much so that Rivadero cooked pesto pasta from scratch as a Mother's Day gift using basil his mother grew. And, given that one couldn't simply Google recipes at the time, it was a major feat, the 48-year-old chef recalls.
Today, chef Rivadero continues sharing his love of cooking. At SoBe Vegan, Rivadero hopes to continue elevating plant-based cuisine while featuring seasonal ingredients. "It's a work in progress: to keep developing great flavors and great desserts."
For the latest vegan news, read: