Most consumers don't need to be persuaded to pick up a box of cookies during a weeknight trip to Trader Joe's, but the efforts Partake is making outside of cookie sales provides another reason to stock up. Denise Woodard, founder and CEO of Partake, felt a responsibility to not only run a successful company, but to help other people of color do the same. In 2020, she established the Black Futures in Food and Beverage Fellowship Program to drive and support more Black and Brown voices within the food and beverage space. From fundraising to food insecurity, Woodard answered our questions so we all could do more to amplify this message.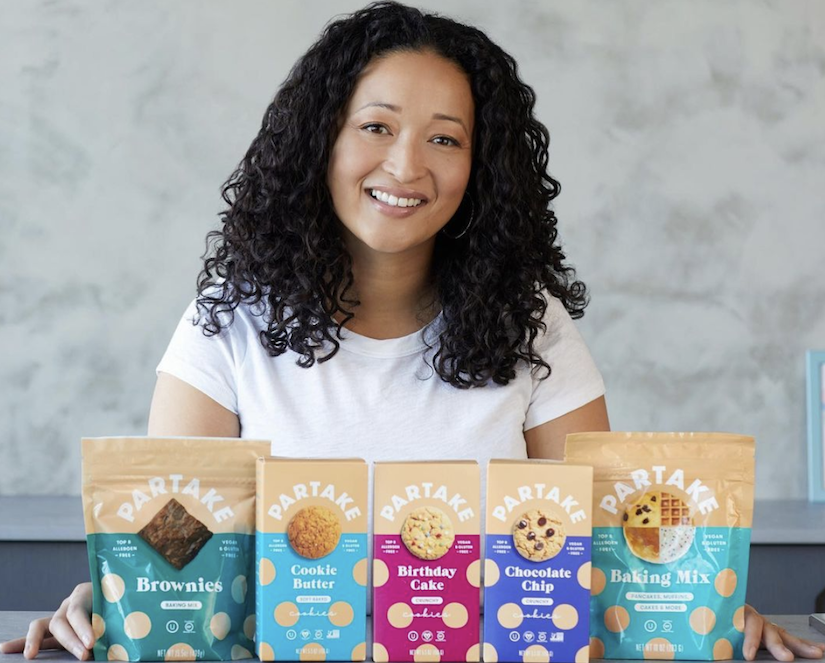 Partake Foods
Making history by making cookies
Woodard worked in corporate America in New York City prior to launching Partake. She had no intention of starting a food business, let alone a food and beverage fellowship, until her daughter, Vivienne, was diagnosed with several severe food allergies. Unable to find healthy yet also fun foods for Vivienne to enjoy, Woodard set to work. Her first attempts were not successful—creating a cookie without gluten, nuts, or soy was beyond her culinary scope. She sought some outside help and worked closely with a third party recipe development company, and after a few attempts, they nailed it. Woodard launched the cookies and has since expanded the flavor lineup and sweet offerings. Available in both crunchy and soft-baked, the bite-sized cookies include chocolate chip, cookie butter, carrot cake, birthday cake, double chocolate, and many more. For more hands-on baking fun, the company launched a general baking mix, a brownie mix, and a blondie mix. All are vegan and allergen-friendly.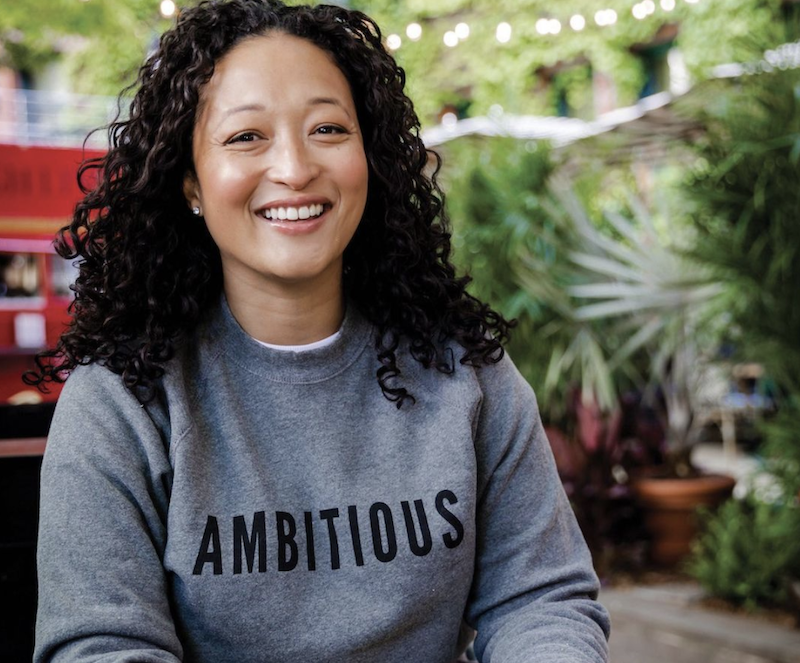 Partake Foods
Finding funding
Like most small businesses, Woodard had to make financial sacrifices to keep Partake afloat. The company was originally self-funded as the company started out. "I maxed out my credit cards, emptied my 401k, and sold my engagement ring to launch the brand until we were able to secure funding in late 2018 from the support of friends and family," she explained.
Woodard has worked hard to ensure she doesn't have to rely on the self-funded model again. She's grateful for the support she's received from investors interested in funding Black and Brown-owned businesses. She specifically cites Marcy Venture Partners, Rihanna, and H.E.R., and states that more than half of the $7.5 million raised came from Black and Brown investors.
During her fundraising efforts, Woodard made it clear that she did not experience overt racism, and she acknowledges the good fortune she experienced—many of her family's friends and co-workers contributed to the funding rounds. However, she explains there is often an opportunity gap for budding entrepreneurs of color. "Limiting factors such as the racial wealth gap can make it much more challenging, as often these engrained inequalities can make it harder to get a company off the ground because there aren't as many friends and family to lean on. We were fortunate enough to have people—such as former coworkers—who were willing and able to help fund our business at the earliest of days."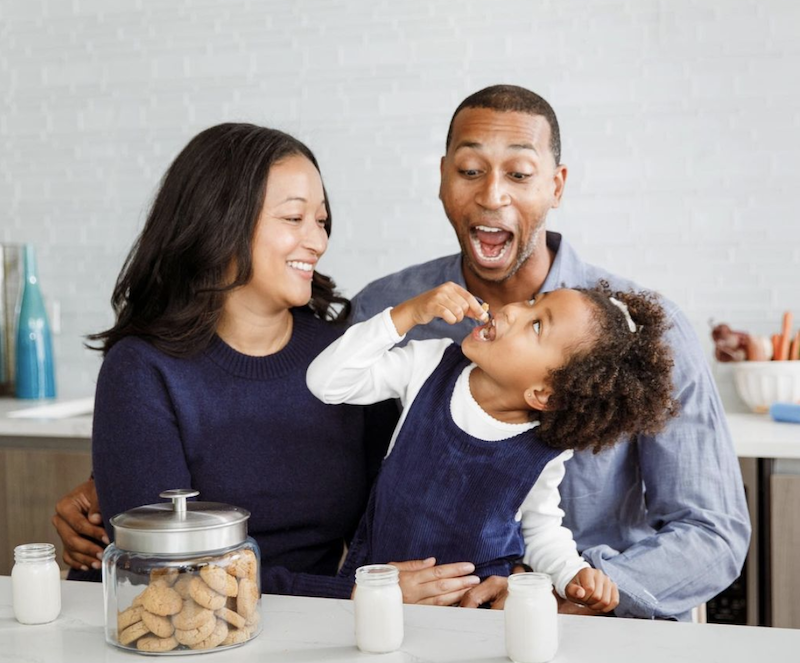 Partake Foods
Closing the gap
Though successful, Woodard realizes she is the exception. "Being the first woman of color to raise $1 million for a CPG (Consumer Packaged Goods) food startup is an accomplishment, but it's one that comes with a great responsibility to increase the number and quality of career opportunities for Black and Brown people seeking to build their careers in the industry," she explains. This is why Woodard created the Black Futures in Food and Beverage Fellowship. The first iteration launched in 2020 and offered fellows extensive networking opportunities, a practical capstone project, and a competitive edge for placement in an internship or full-time position at a leading CPG food and beverage company such as Beyond Meat, A Dozen Cousins, Pipcorn, and Once Upon a Farm, among others. Applicants must be a junior or higher at an accredited historically Black college.
When asked if she had attended one of the nation's 100-plus historically Black colleges, Woodard said she had not, but the question caused her to reflect on her time spent at the University of North Carolina at Chapel Hill. "Thinking back to my college experience, one thing that I now realize is that often when I thought about working with or for CPG companies, I didn't fully understand the potential career opportunities within the industry. I thought my only option would be to explore a brand manager position. I hope that through our fellowship program, students are exposed to different departments and functional areas, whether it's food science, legal, accounting, or ecommerce to get a well-rounded understanding of their opportunities—something I wasn't afforded as a college student," she said.

Partake Foods
Making vegan food accessible
Living in New York City, Woodard states she and her family have full access to a wide range of vegan-friendly foods and restaurants. She reminded us that 13 million children experience food insecurity in America, and she's hoping to see that number plummet in the future. To address this massive issue, Woodard wants to see price points drop category-wide. She is also pushing for vegan and allergen-friendly foods to become more available. "It's important to our brand to not only be available in metropolitan areas and retailers, but accessible nationwide at a price point that most consumers can afford. There is a gap that needs to be addressed there, and as our business continues to grow, we are always thinking of ways to provide meal options and other food items besides sweet snacks for more of the country. For food insecure people, we do our best to support organizations that can help in getting our products into the hands of people who need and deserve them," she explained.
This effort is particularly important in regards to severe food allergies. Low-income families spend 2.5 times more on food allergy related hospitalizations compared to high-income families. This number could drop if more allergen-friendly foods were more accessible to all. Woodard cited several resources for low-income families dealing with food allergies including Food Equality Initiative, Garden of Health Food Bank, and S.A.F.E. Food Pantry.
The Black Futures in Food and Beverage Fellowship Program is accepting applications until September 3. Click here to apply.
​​Tanya Flink is a Digital Editor at VegNews as well as a writer and runner living in Orange County, CA.