Los Angeles is one of the top-ranked cities for vegans due to its dense plant-based population and sheer number of vegan restaurants and vegan menu mentions; however, the hotel business of LA has some catching up to do. The Belvedere–the premier restaurant at the Peninsula Beverly Hills–is leading the way with its new five-course vegan menu, imagined by chef Ralf Schlegel. The elaborate dinner option is part of the hospitality group's vacation packages which come with all the cushy amenities from your own set of plush pajamas to a private poolside cabana. While a stay at this luxury resort sounds fabulous, we're really here for the food. VegNews sat down with Chef Schlegel to learn more about his fascination with plant-based cuisine and how he's using his 20-year Michelin-star experience to elevate the Belvedere's tasting menu.
European-infused Californian cuisine
Chef Schlegel is an Austrian-born professional with over two decades of kitchen experience to his name. He's a graduate of the Steigenberger Akademie in Germany where he earned his BA in Deutscher Küchenmeister (culinary arts). He moved to the States and worked for 10 years in Washington, DC before calling Los Angeles his home. The vibe of The Belvedere is California coastal with European influences—right down Schlegel's alley. His training is most evident in the Mushroom Walnut Coulibiac—a Russian-style Wellington of puff pastry and savory filling. The California concept is rooted in seasonal produce, which is why you won't find a Beyond or Impossible Burger on the menu.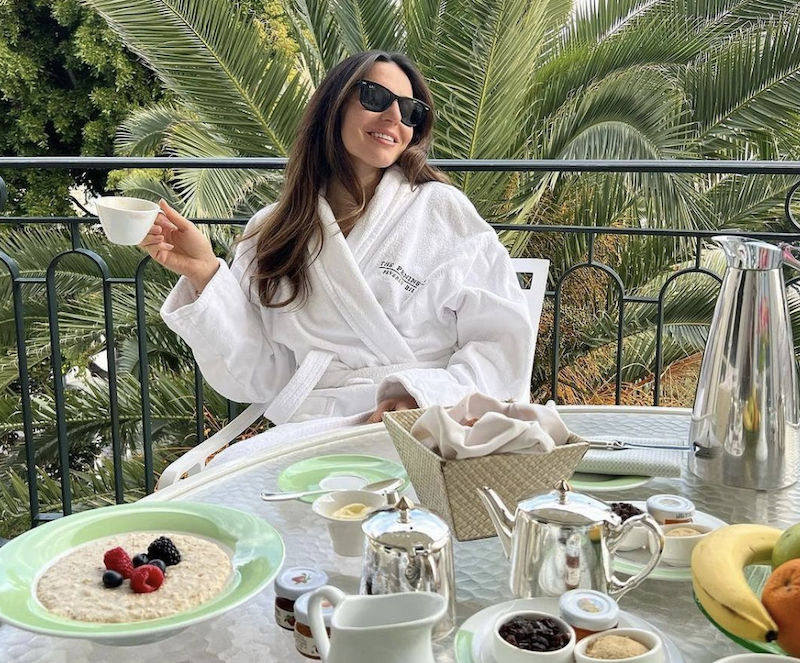 The Belvedere
"California cuisine is extremely produce forward, especially since the seasons allow for year-round fresh ingredients. At The Belvedere, we are innovative by incorporating these seasonal, fresh ingredients into more traditional European recipes," Schlegel explains.
The current menu is only available for a short time, as each item is subject to the season. Schlegel told us to expect a new menu every two months. He's always looking to showcase the best produce of the moment. Right now, it's summertime tomatoes, but he's also looking forward to the harvest fall will bring.
The vegan necessity
Pressured by the ever-rising demand for vegan options, many omnivore chefs will simply throw a plant-based burger onto the menu, garnish it with caramelized shallots or a non-dairy aioli, and call it a day. That's not an option for Schlegel. "Do it right or don't do it," Schlegel says. Having just one or two plant-based options doesn't meet his standards. "The effort you put in has to pay off. At the Peninsula, guests are the priority … We want to make sure that everyone has the best experience possible, vegan or not," he continues. We certainly agree—a five-course tasting menu is a far more enjoyable experience than wolfing down another basic burger at a white tablecloth restaurant.
This isn't the first time Schlegel has played with a meatless menu. "Over the last six years, I have always made sure to have both a vegetarian tasting menu as well as a regular tasting menu," he tells us. "This idea stemmed from the challenge of special holidays with big family dinners and certain guests with dietary restrictions. Once I committed to having many options for all eaters, I realized how successful it was and how my guests appreciated the accommodation."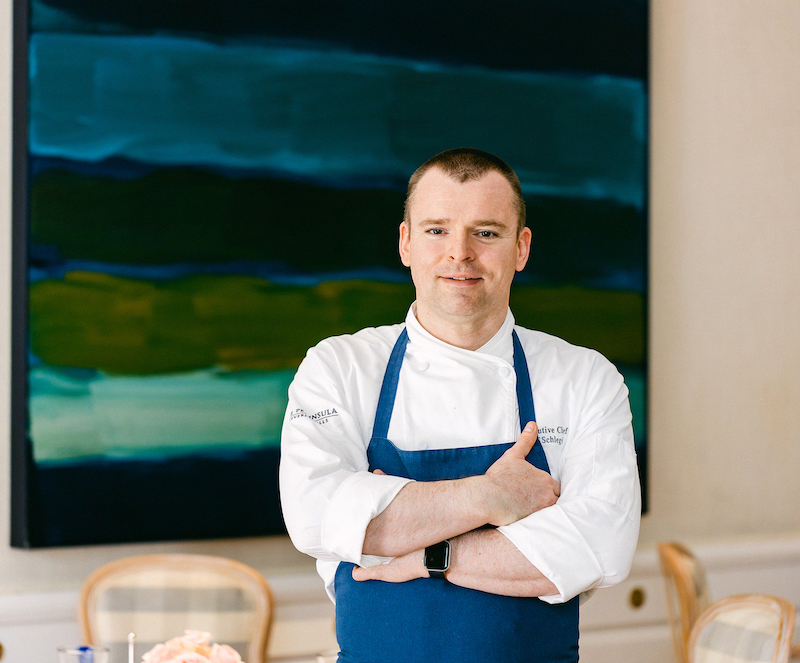 V.Tierney
These days, it's not just vegans asking for the plant-based menu. Schlegel has noticed that flexitarian eaters are becoming more interested in plant-based options, and menus are shifting from targeting just vegans to a wider audience of mixed eaters. Chefs are also getting excited about vegan cuisine rather than seeing it as a hassle or a chore. "In the kitchen, it used to be about removing ingredients and there were several shortcuts used to accommodate a vegan. Now it has evolved into creativity and excitement," Schlegel says. "The most enjoyable is the research and science that create the delicious dishes. For example, we discovered a leaf that grows by the ocean and mimics the flavor of an oyster."
The menu
Due to the seasonality of the menu, what you read here may not be what you get as you sit down to dinner a The Belvedere. However, you can use this section to get a feel for Schlegel's culinary style. The summer of 2022 featured incredible menu items such as a Yellow Corn Souffle, Braised West Coast Morels, and Tomato Tartar. Unlike many vegan tasting menus at omnivorous restaurants, the selection does not skip dessert. Mission Figs & Sangria with fennel sorbet and cashew yogurt cream as well as a luxurious Raspberry Almond Panna Cotta have already graced the menu. While the selection changes, you're very likely to encounter some kind of mushroom dish. Schlegel's a big fan, harkening back to his days in Austria. "Growing up in the mountains of Austria, I have always enjoyed a simple roasted Mushroom Pasta with olive oil," he reminisces.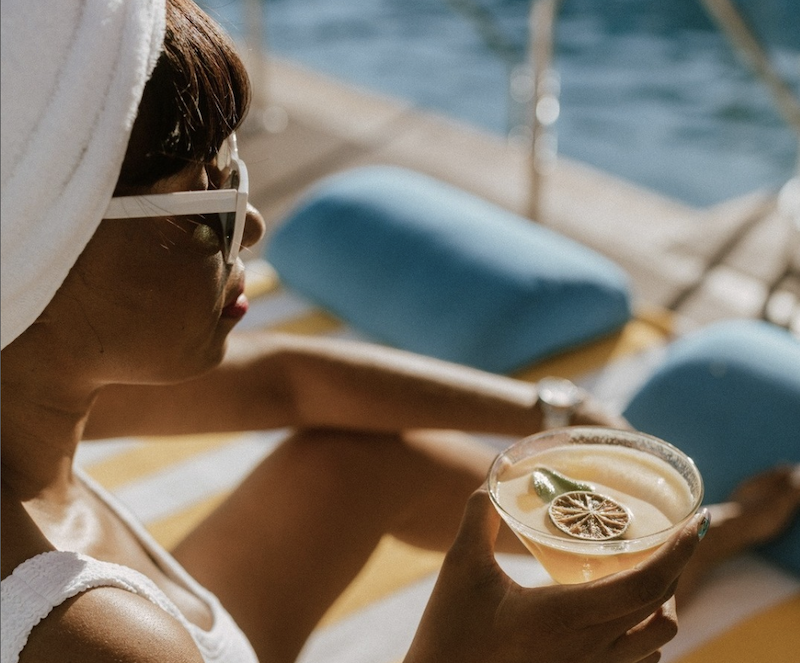 Clark and Stone
As we wrapped up our time with the chef and packed our bag for the poolside cabana, we asked Schlegel one more question: Why should a flexitarian opt for the plant-based menu at The Belvedere? He posed his response as both a question and a challenge, superbly confident in his menu. He simply asked, "Are you afraid you might like it?"
For more on vegan chef interviews, read:
Getting to Know Chrissy Tracy—'Bon Appetit's' First Vegan Chef
Interview with Vegan Chef Bryant Tracy
Q&A with Celebrity Chef Matthew Kenney