On a warm, sunny autumn afternoon, a young college couple sat at an outdoor table at Three Girls Vegan Creamery in Guilford, CT, deciding what to order. The coastal Connecticut town was their go-to mid-way meeting spot, as one is studying in Boston and the other attends classes in New York City. Sure, the location is convenient for the commuting long-distance couple, but really, it's the organic and plant-based menu that brings them back every month. While both Boston and New York are excellent vegan food cities, the couple just can't find the same artichoke and spinach dip, burgers, crab cakes, and cannolis that are on offer at Three Girls Vegan Creamery.
And they are not the only ones who can't get enough of this spot. Business is booming at the vegan food company, which—in addition to its thriving online shipping business—has two brick-and-mortar locations in Guilford: Three Girls Vegan Creamery and Three Girls Downtown with yet another restaurant planned for Charleston, SC.
"It's pretty unbelievable how far we've come," Tracy Alexander, who runs the business with her two adult daughters, Brittany Guerra and Taylor Pitts, said. "I always liked to cook, but I had no background or training in the food industry—and definitely not in vegan cooking."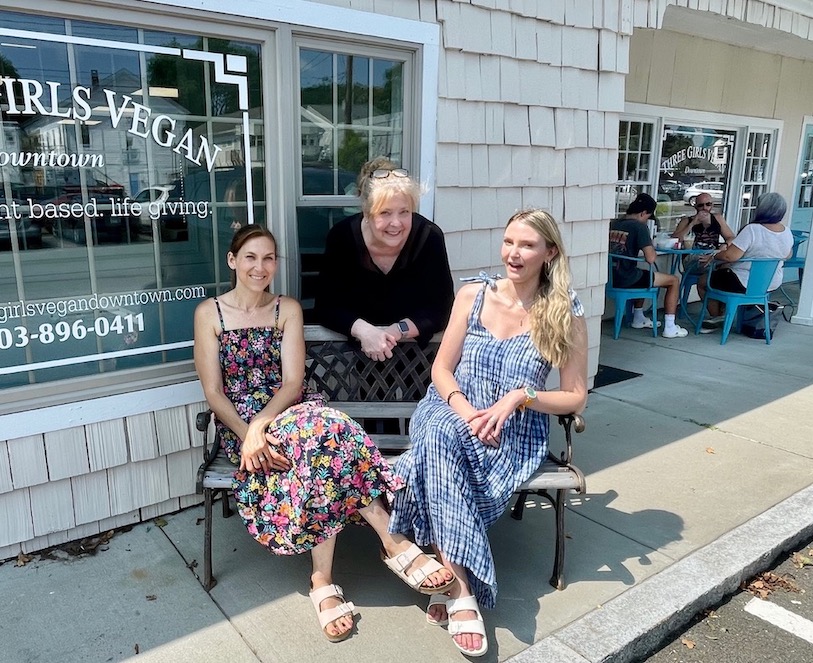 Juliet Pennington
Going vegan to combat cancer
The seed to turn her hobby into a brand was planted 10 years ago. Alexander was co-owner of a successful healthcare technology company when her mother, Theresa, then 73, was diagnosed with stage four lung cancer. Doctors gave her 10 months to live—a prognosis that Alexander and her sister, Kristi, a nurse, refused to accept. They did not want her to have to endure traditional chemotherapy and radiation, so the siblings got to work learning everything they could about toxins and food and how to "clean up" their mother's diet, which they discovered was intrinsically interwoven with her health struggles. What jumped out at them more than anything else was how meat and dairy were "clearly linked" to cancer and other diseases. Standing in solidarity with her mom, Alexander and her daughters went vegan and remain so to this day.
"We started juicing, but she wasn't going to drink smoothies every day … she's Italian," Alexander said with a laugh. "She wanted pizza, so I got to work on making a plant-based mozzarella [with organic cashews] that looked, tasted, and melted like real mozzarella. It took more than a few tries, but eventually, I got it right and she liked it."
From there it was portabello mushroom-based meatballs and sausage, tuna salad made with soaked organic sunflower seeds, chicken made with wheat gluten, and the list grew as Alexander amassed a recipe inventory that to date has surpassed 800 dishes. "Whatever mom said she wanted, I'd find a way to veganize it," she said.
Her mother's health improved and she lived an active, healthy, and cancer-free life for another seven years. "When she died, there were no traces of cancer in her body," Alexander said.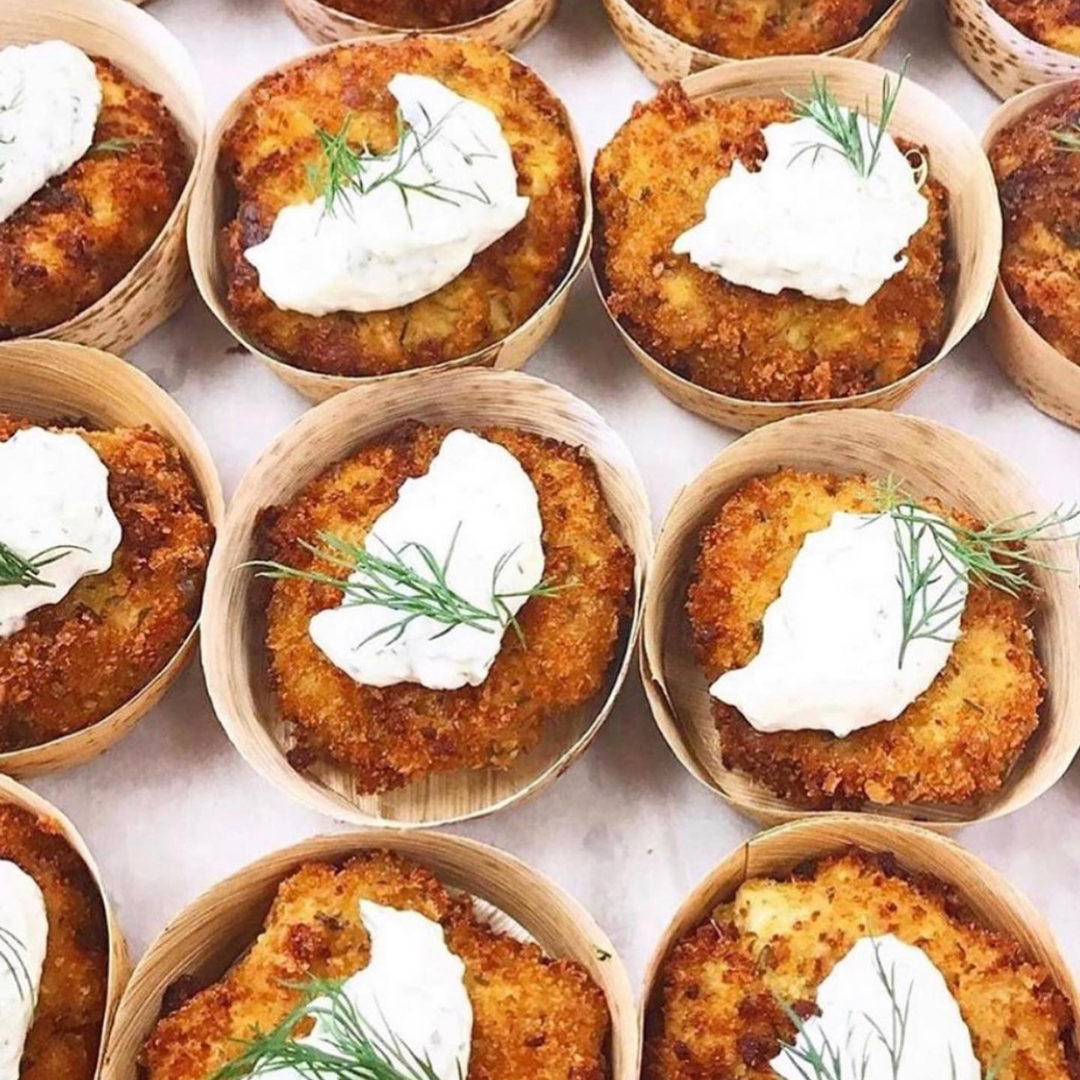 Three Girls Vegan Creamery
The beginning of the business
Alexander's mother and sister weren't the only ones to try her vegan cheese. The self-taught chef shared her creations with plenty of discerning self-proclaimed cheese-lovers, and the feedback she received was "unbelievable," Alexander said. "Everybody said it tasted just like 'real' cheese."
In 2016, she and her daughters began selling a variety of plant-based cheeses at farmers' markets and created wholesale accounts for local health food stores. Quickly, the family business began accepting orders from individual customers. When sales started taking off and the demand outgrew her home kitchen, Alexander used the kitchen in her brother-in-law's pizza parlor when it was closed for business to fulfill wholesale and online orders.
Barely able to keep up with the constant demand, she leased a small kitchen space and decided to open to the public one day a week. Between word-of-mouth customers and those who followed Three Girls Vegan Creamery on social media, more than 1,000 people showed up on the first day the business was open to the public. "We knew we were onto something," Alexander said. "There was no turning back."
After a successful Indiegogo campaign raised more than $38,000, they were able to open Three Girls Vegan Creamery in 2019 as a café with an industrial kitchen. Earlier this year, they expanded with Three Girls Downtown.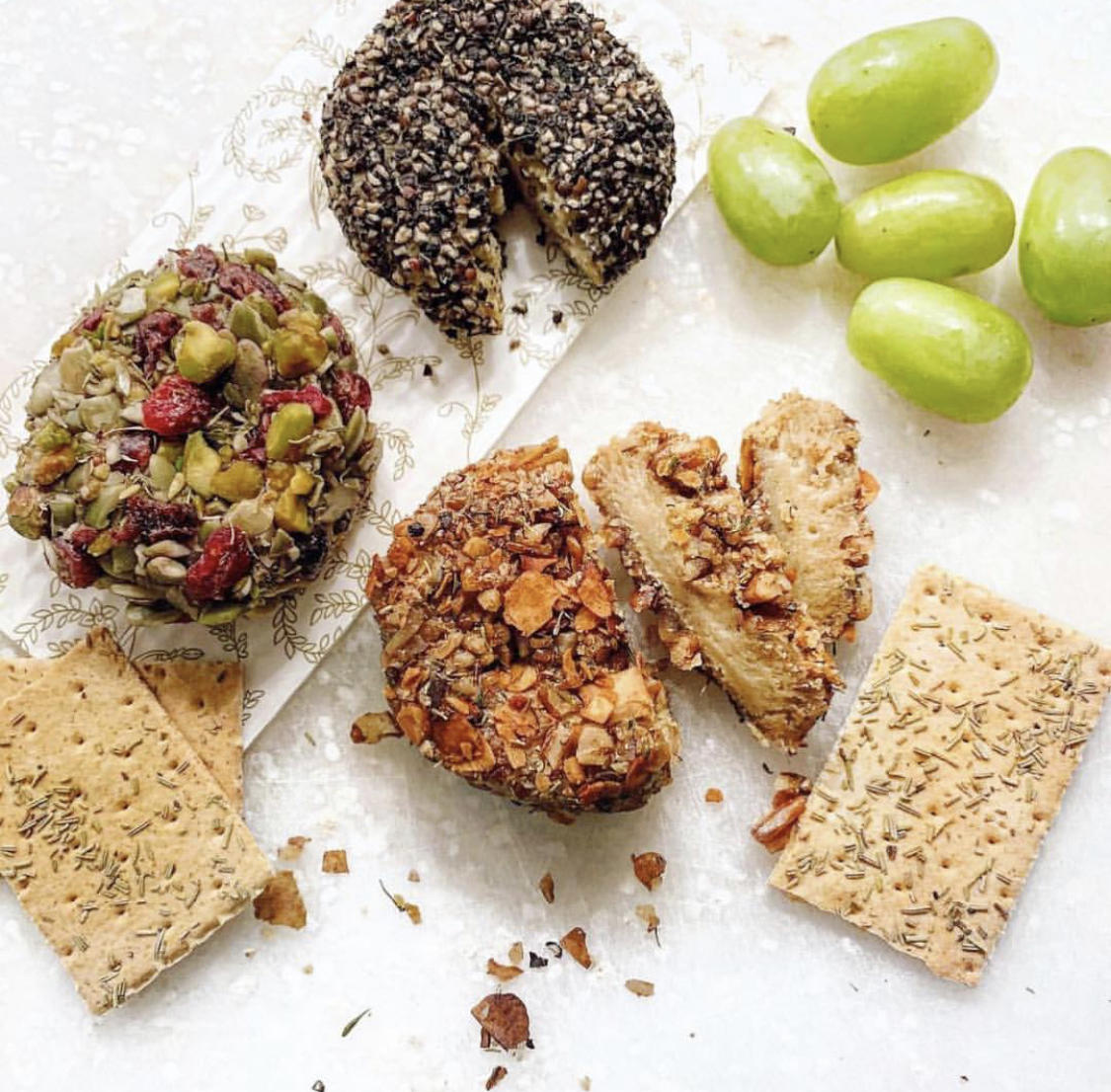 Three Girls Vegan Creamery
The demand for vegan cheese
When Pitts, Alexander's youngest daughter, decided to move with her husband and infant son to Charleston, she knew she wanted to bring a branch of the family business down South.
"The vegan scene here is lagging, for sure, but it's growing," Pitts said. She is already taking orders for Three Girls Vegan Creamery delivery, shipping vegan food from Guilford to Charleston, and is currently looking for commercial space to rent. "It's only been a few weeks and already we have multiple repeat customers. People keep asking me when we're going to open a Three Girls here."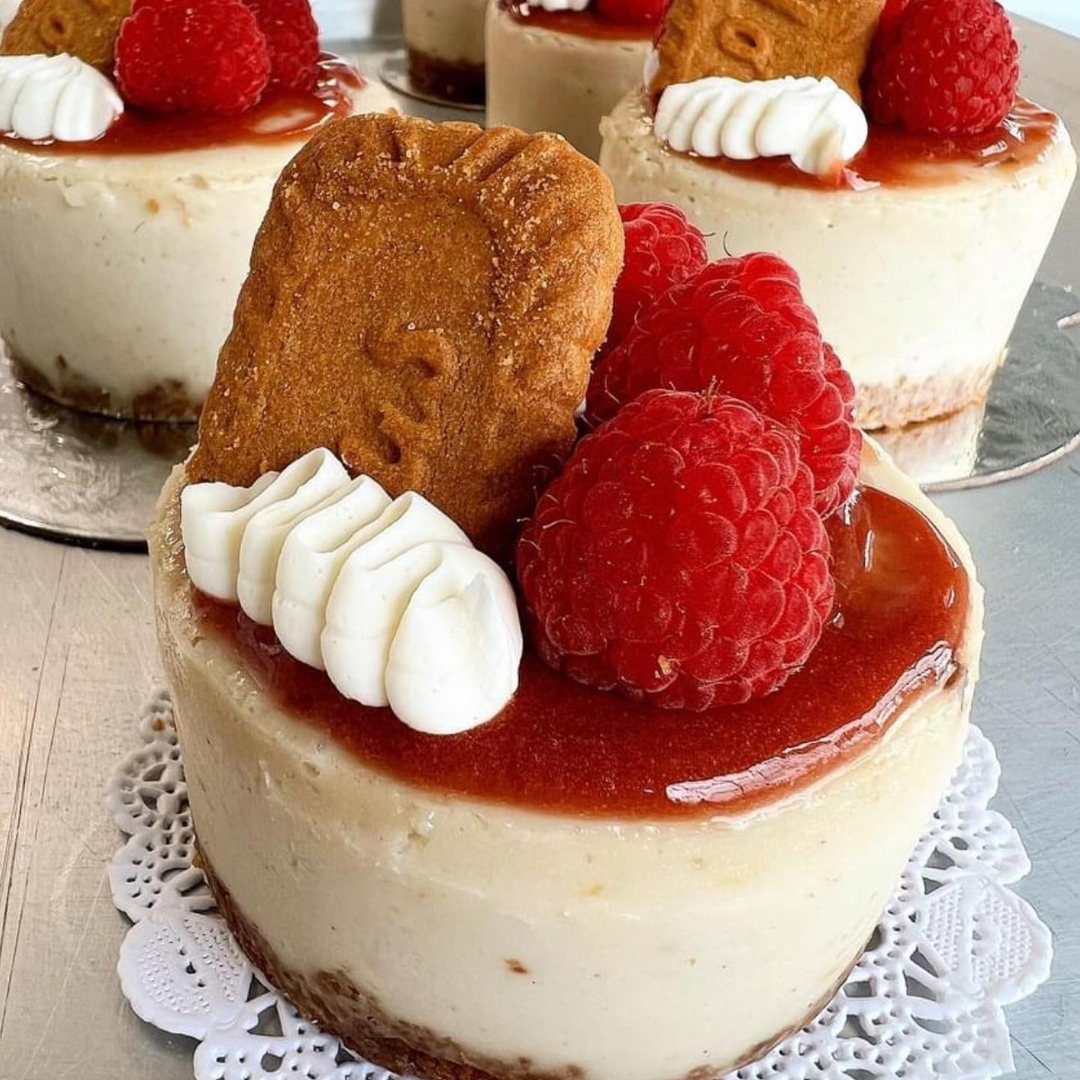 Three Girls Vegan Creamery
Guerra, Alexander's older daughter, says that she, her sister, and her mom initially went vegan to support her grandmother, but "now it's all about the animals." "We are excited to be a part of the change to plant-based eating," she said. "Even meat-eaters who try our food say they can't believe how good it is and how much it tastes like what they [are used to eating]."
Alexander says her mother was able to see the initial success of Three Girls Vegan Creamery and she believes she would be proud to see how far it has come. Sharing their own point of pride, Pitts and Guerra say they have nothing but love, respect, and admiration for their mom, who switched gears mid-career to put her heart and soul into helping their grandmother and is now helping others see how tasty plant-based food can be, all the while protecting the environment and saving animals' lives.
"My sister and I are so proud of her," Pitts said. "She's come so far from making cheeses to where we are now. She's such an inspiration for us, our kids, and so many others. I am looking forward to [our business] getting bigger and bigger and everyone knowing it started with her."
For more inspiring vegan entrepreneurs, read: