As the cost of living crisis continues, food prices are rising all over the world. In the UK, Brits are paying up to 80 percent more for grocery store essentials, and across the pond, American consumers have seen the largest annual increase in food prices since the 1980s. Everything is going up right now, and we're sorry to say, chocolate is no exception.
In June, the price of cocoa reached a 46-year high, and unfortunately, it doesn't look like it's about to decrease anytime soon. The chocolate price hike is happening for a few reasons, and, as you may find unsurprising, the climate crisis is one of them. Here's what you need to know about the rising price of chocolate, including whether or not your favorite vegan sweet treat is affected.
Why has the price of chocolate increased?
According to Time, Russia is partly to blame for rising chocolate prices. This, the magazine notes, is because chocolate manufacturers in Europe (where a significant percentage of the world's cocoa is imported) placed fewer orders for cocoa last year, due to concerns over energy shortages and price hikes impacting their workers and factories.
"But Europe transitioned relatively easily away from Russia's fuel, as it found alternative energy sources and as it weathered a relatively warm winter," Time reports. "By the time fuel prices started dropping in August of 2022, and chocolate companies realized that they could keep running their factories, they were all competing for a limited supply of cocoa."
But this is only one part of the story. In the last year, chocolate prices have risen by around 25 percent, and that's partly because of the changing climate.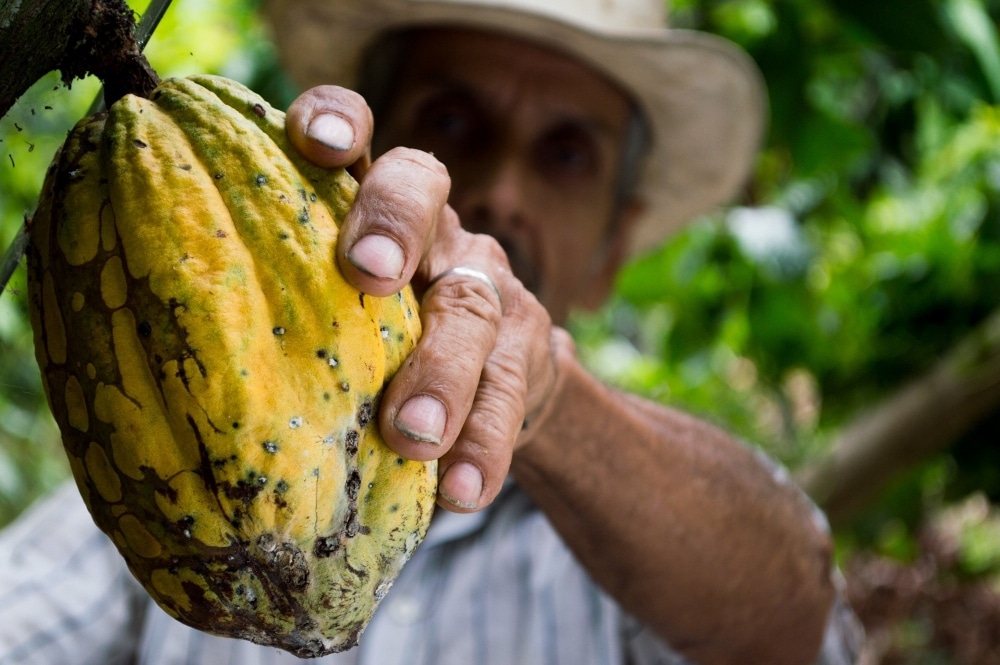 Pexels
Most of the world's cocoa beans are grown in West Africa, where flooding and generally wet conditions have created unfavorable conditions for a decent crop of cocoa. "The major production regions, particularly in Ivory Coast (also called Côte d'Ivoire), which accounts for more than 40 percent of global cocoa production, have had very wet conditions and flooding, which has been causing rotting and disease in the trees," Pia Piggott, an analyst for Rabobank, told the Guardian.
While it is the rainy season in the Ivory Coast, the rain has been above average in the region. "It is not good here, showers come one after the other. Farmers can no longer go to the fields because rivers have broken their banks and there is flooding," one farmer told Reuters in June.
The conditions follow from last year's period of extreme flooding in West Africa, which, according to experts, was made "about 80 times more likely" by human-driven climate change.
Is vegan chocolate impacted by rising prices?
While the vegan milk chocolate market is growing, most dairy-free chocolate options on the market are dark, which is the worst-impacted sector. This is because dark chocolate is usually comprised of more cocoa solids. In fact, some bars can contain up to 90 percent cocoa.
"As a result, the most heavily impacted chocolate price will be dark, which is driven nearly entirely by cocoa ingredient prices," Andrew Moriarty, the Director of Commodity Insights for Mintec, told NBC News.
Ethical problems in the chocolate industry
While higher chocolate prices are inconvenient for consumers, it is, of course, cocoa farmers who are suffering the most from the impact of extreme weather.
But it's important to note that this is an industry already rife with issues. According to the Food Empowerment Project, in Ghana, one study found that 23 percent of surveyed cocoa laborers were working without any compensation. It also notes that both adults and children are enslaved in the cocoa industry.
It is possible to buy from brands that don't engage with exploitative practices, however. Beyond Good Chocolate, for example, is based in Brooklyn, but its dark chocolate bars are made at its own factory in Madagascar, with cocoa beans that are purchased for a premium price from local farmers. "Our supply chain is unique," the brand notes. "[It's] 100 percent traceable and fully transparent."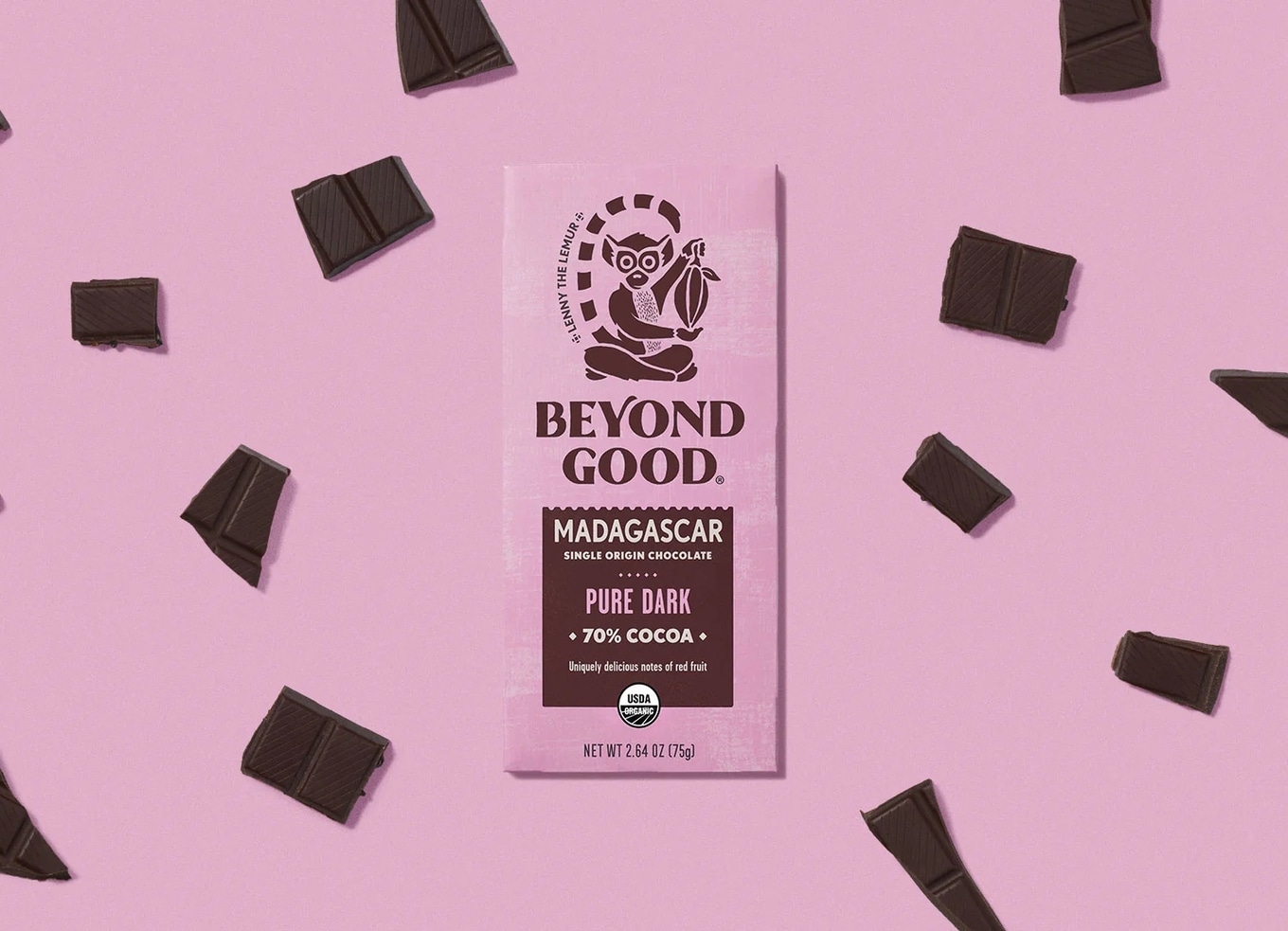 Beyond Good
The Seattle Chocolate Company is another vegan-friendly brand committed to ethical sourcing from countries like Peru, Ivory Coast, and Ghana.
For that reason, these bars are more expensive than the alternatives, and they always have been. But in this case, it is actually worth paying a little extra—the quality is superior, the supply chain isn't associated with enslavement or child labor, and the people who actually grew the beans will see more of your hard-earned cash.
"Seventy-five percent of the people in the Côte d'Ivoire rely on chocolate, or cacao, for their livelihood," Jean Thompson, CEO of the Seattle Chocolate Company, told Ted back in 2021. "With today's chocolate prices, we ensure that they will remain poor forever."
"It's going to take newfound and widespread respect, understanding, and appreciation of chocolate to elevate cacao and give its farmers the sustainable and prosperous future that they deserve," she said.
For more on vegan chocolate, read:
Here at VegNews, we live and breathe the vegan lifestyle, and only recommend products we feel make our lives amazing. Occasionally, articles may include shopping links where we might earn a small commission. In no way does this effect the editorial integrity of VegNews.