If salad was on the meal plan this weekend, you might be disappointed. The UK is currently facing a major shortage of salad vegetables, which includes lettuce, peppers, tomatoes, and cucumbers. Broccoli, cauliflower, and even some fruits, like raspberries, are also being rationed by supermarkets right now. It's a rapidly unfolding situation, but it's important not to panic (and avoid a repeat of the pandemic toilet paper gate). Here's how you can stay on top of your five a day, even if the supermarket shelves are dry of fresh vegetables. But first, what exactly is going on? And from the climate crisis to soaring energy prices to Brexit, where does the blame lie?
Can I buy fresh vegetables in the UK right now?
Right now, Tesco, which is the largest supermarket chain in the UK, alongside rivals Asda, Morrisons, and Aldi, is implementing customer limits on several fresh salad vegetables. This means that if you head to any of these supermarkets right now, you will only be able to buy three packets of tomatoes, lettuce, cucumbers, peppers, and so on. Some varieties have already sold out, and the shelves are looking increasingly empty.
The British Retail Consortium, which is a trade association for UK retailers, states that the disruption to the shelves will likely not last beyond a "few weeks."
"Supermarkets are adept at managing supply chain issues and are working with farmers to ensure that customers are able to access a wide range of fresh produce," Andrew Opie, the British Retail Consortium's Director of Food and Sustainability, said in a statement. "In the meantime, some stores are introducing temporary limits on the number of products customers can buy to ensure availability for everyone."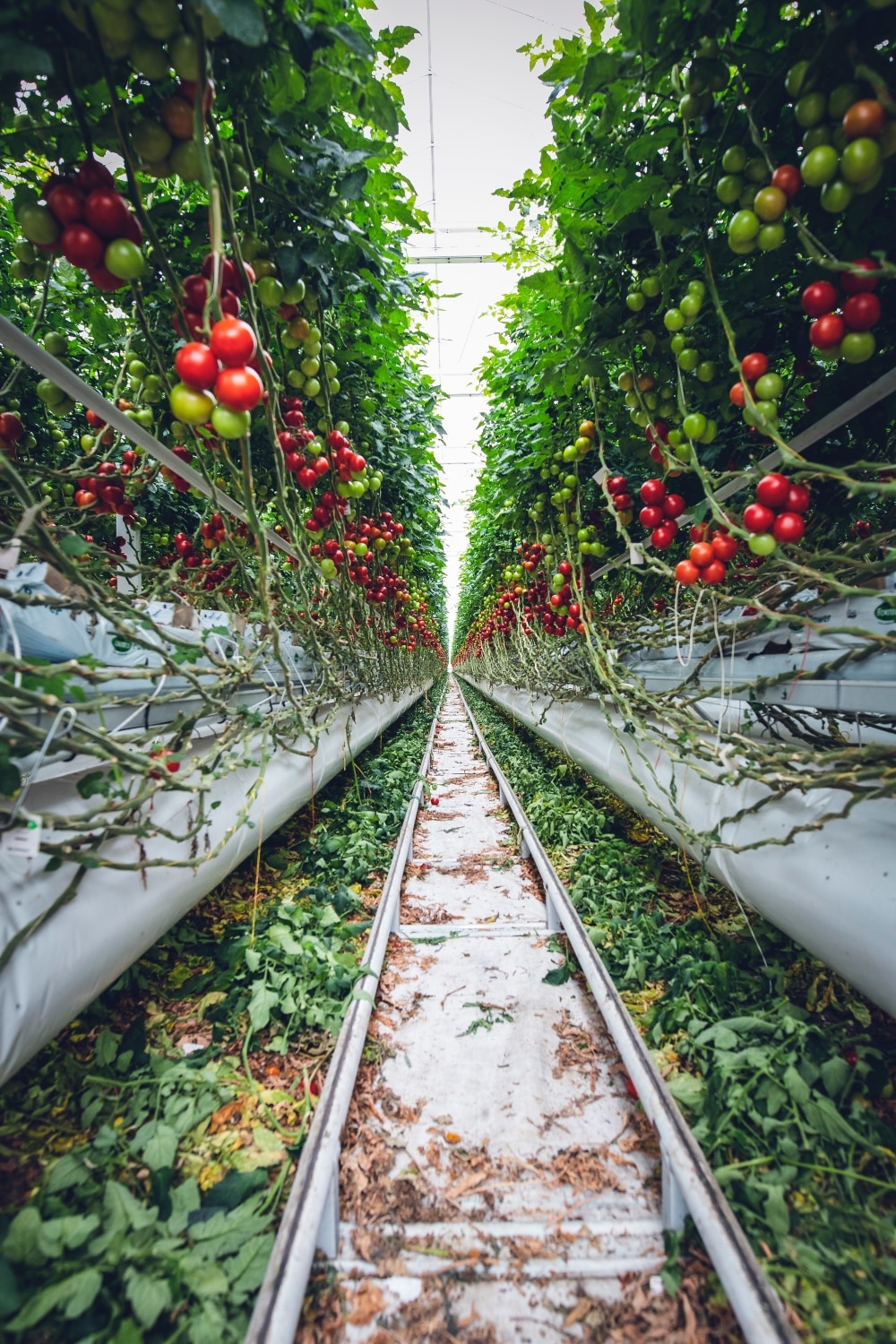 Pexels
Who is to blame?
According to Opie, "difficult weather conditions" in Spain and Morocco are responsible for the shortages. While in the summer months, British growers produce around half of the tomatoes bought in the UK, in the winter, the country relies on other countries to produce the crop, with around 95 percent of its tomatoes coming from southern Europe and north Africa. These regions also produce around 90 percent of the UK's winter lettuces, for example.
But climate patterns are changing, which has an impact on crops. In Spain, the weather is unusually cold right now. "Spain is our main source of fresh produce in winter by far," Tim O'Malley who works for Nationwide Produce, one of the largest produce companies in the UK, told Fruitnet. "And they've pretty much gone straight from a red-hot summer to a freezing cold winter with no autumn in between." Cold temperatures in Morocco, as well as flooding and canceled ferries due to storms, have also had an impact on the UK's supply.
Soaring domestic energy prices have also exacerbated the problem. Greenhouses are vital for growing crops like tomatoes in the UK in the winter, but they are extremely expensive to heat. Farmers and growers tried to warn the government, but they weren't listened to, says Philip Pearson of the British Tomato Growers Association. "We did say, as an industry, last year: 'If you don't support us through the winter you will have empty shelves,'" he told the Guardian. "Government didn't listen, our customers didn't listen, nobody listened."
But there is another factor that may have contributed to the shortages: Brexit. On Twitter, people in Europe are posting pictures of their supermarket aisles still full of fruit and vegetables. But according to the BBC, industry sources state that Brexit is "unlikely to be a factor," and that complex supply chains, a price-sensitive market, and lower domestic production are likely the real reasons behind the shortages.
That said, some do dispute this. Ben Lake, an MP for Welsh political party Plaid Cymru, has urged the government and the Labour party to acknowledge that Brexit has played a role.
"What should have happened since 2016 is for the UK Government to build resilience into our food systems by becoming more self-sufficient," he said in a statement. "The dependence on global supply chains for so many of our imports means that we are vulnerable and exposed to shocks—be they geopolitical, climate, production, or logistical—that are completely beyond our control."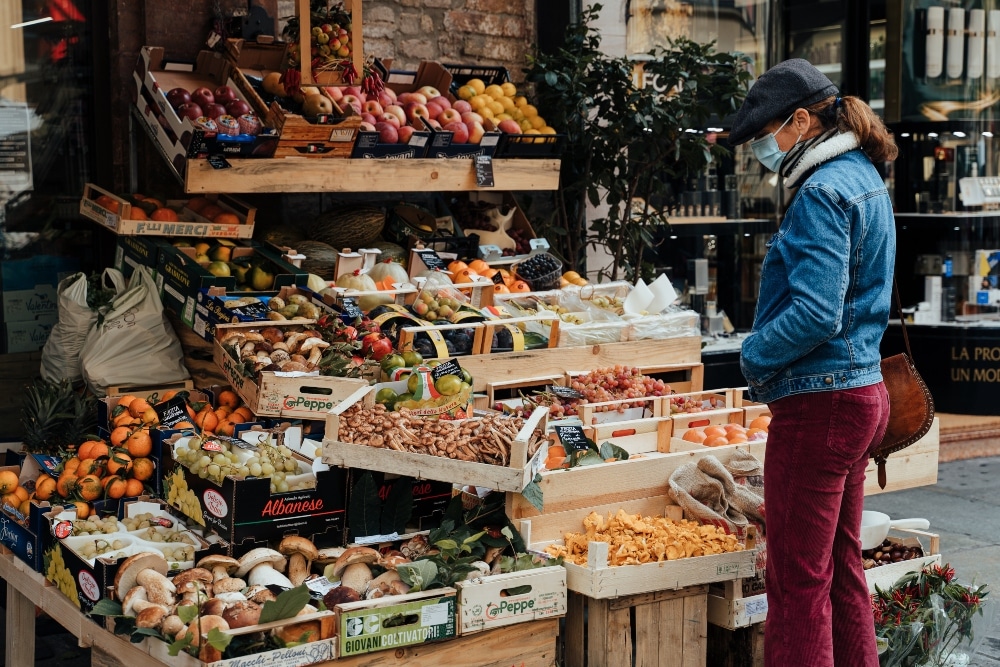 Unsplash
How can you still get your five a day?
As the UK growing season kicks into gear, shortages will likely ease. But until then, there are plenty of other ways to get nutritious vegetables into your diet. The supermarket shelves are still lined with canned beans, vegetables, and fruit, for example. And while fresh tomatoes are limited, there are no buying restrictions on tinned chopped tomatoes or boxes of passata, both of which still count towards your five a day.
While it won't help at the moment, one way to protect yourself in the future is to consider growing your own vegetables (if you have the means and access to a garden or an allotment). According to the Royal Horticultural Society, spring and summer is the best time to sow seeds for "hardy winter vegetables" like broccoli, kale, cabbage, and leeks, in the UK.
But if you're missing fresh vegetables right now, one of the best things to do is to buy local if you can, and support farmers and growers who have been producing vegetables through the winter. "Shopping with your local farm shop and greengrocer should be an absolute priority," Julie Keeling, who runs a farm shop in Essex in the east of England, told Southend Echo. "It will be fresher, will last longer, and you will be supporting your local community and economy."
For the latest vegan news, read: