Struggling to find the perfect holiday stocking stuffers that don't sacrifice your ethics? Take the stress away from your holiday gift-giving with these VegNews-approved vegan stocking stuffers. From rich, velvety chocolate to self-care must-haves to minimalist accessories, these little gifts will go a long way with your friends and family.
Check out these 15 stocking stuffers during your next holiday shopping spree. And, during this season of giving and gifting, don't forget to treat yourself. After all, there are no rules against sneaking a little joy into your own stocking.
Vegan stocking stuffers
Stocking stuffers are a great way to spread holiday cheer. From inexpensive trinkets and treats to luxe personalized items, there's no limit when it comes to stocking stuffers. In fact, there's only one rule to follow: stocking stuffers must fit inside your giftee's stocking.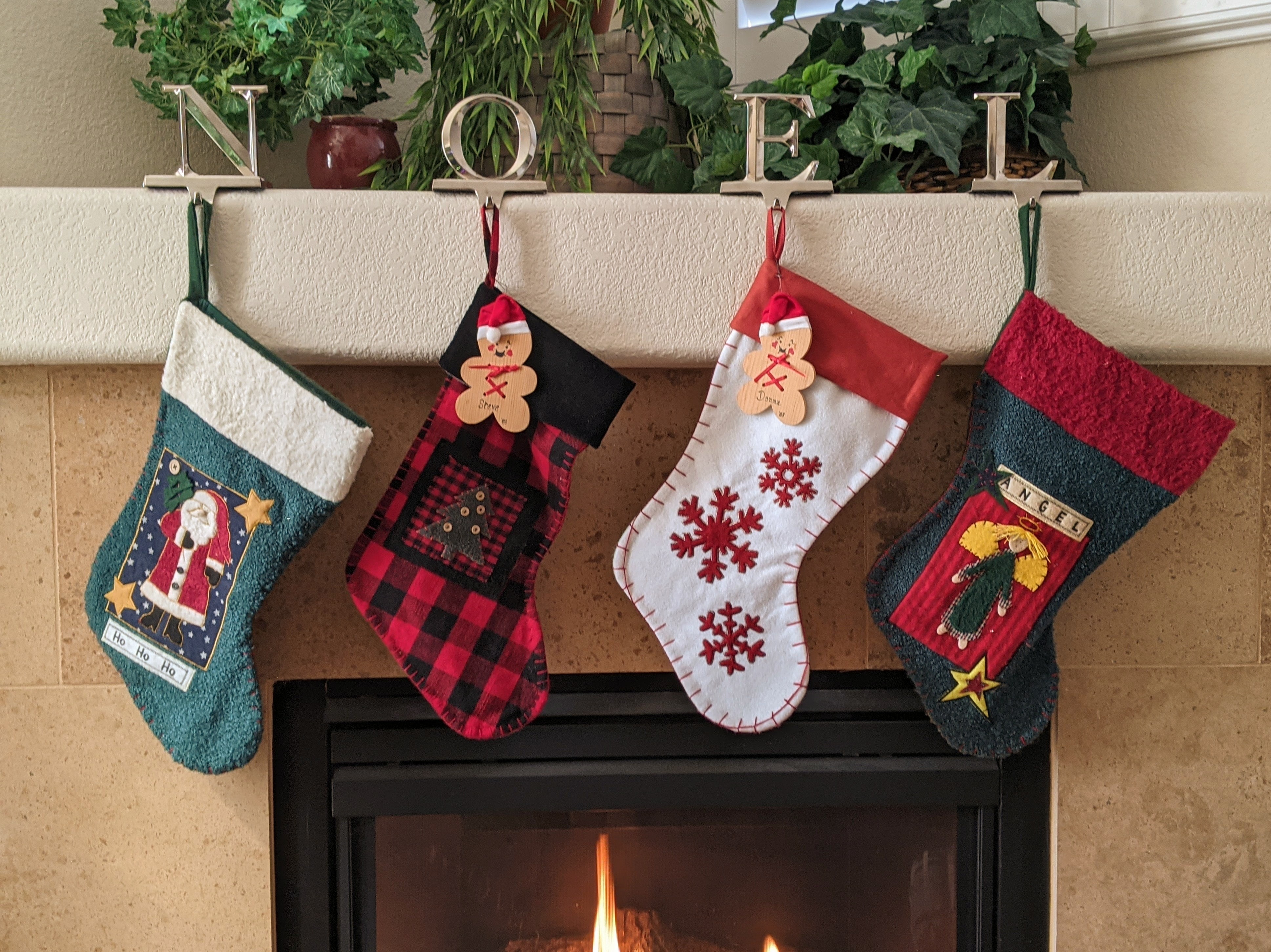 Unsplash
Have a big family? RSVP to multiple Christmas parties? Opt for affordable gifts—such as candy, chocolate, or travel-sized beauty items—when buying stocking stuffers for a large group. You can buy these virtually anywhere—from your local convenience store to your favorite department store, just remember to read any labels to ensure your gift is vegan.
Here are 15 stocking stuffers on our holiday wish list.
Vegan sweets and treats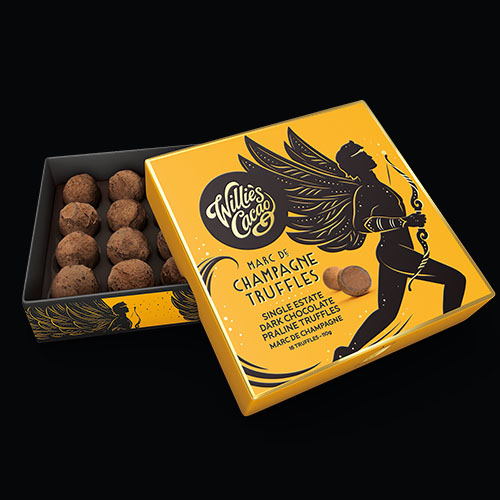 Willie's Cacao
1 Champagne Truffles by Willie's Cacao
These melt-in-your-mouth, dark chocolate truffles impart a smooth, nutty taste thanks to sparkling champagne and roasted hazelnuts. Drop these in any chocolate lover's stocking for a celebratory holiday treat. 'Tis the season after all.
Shop here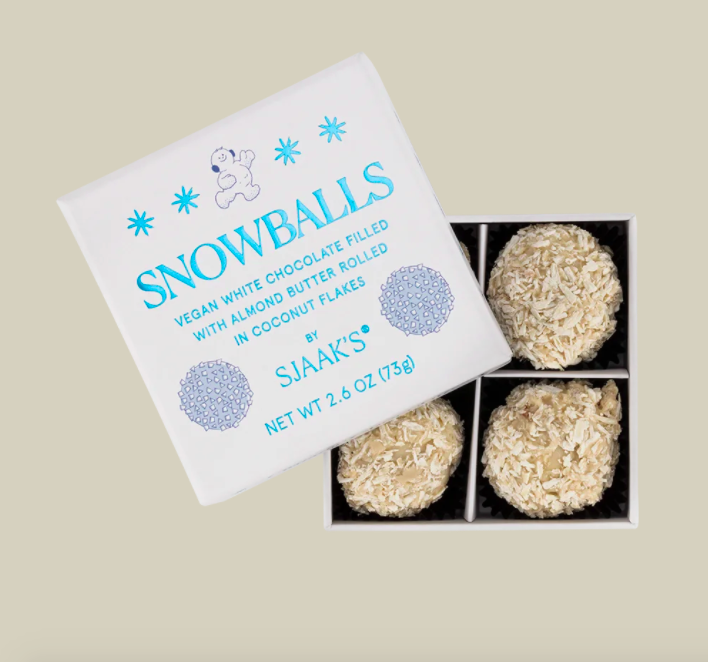 Sjaak's
2 Almond Butter White Chocolate Snowballs by Sjaak's
If your loved ones are aching for a white Christmas, opt for these velvety, decadent snowballs made with rich and creamy white chocolate that's rolled in coconut flakes and filled with handmade and roasted almond butter. Buy enough for everyone, or prepare for a snowball fight (yes, they're that good).
Shop here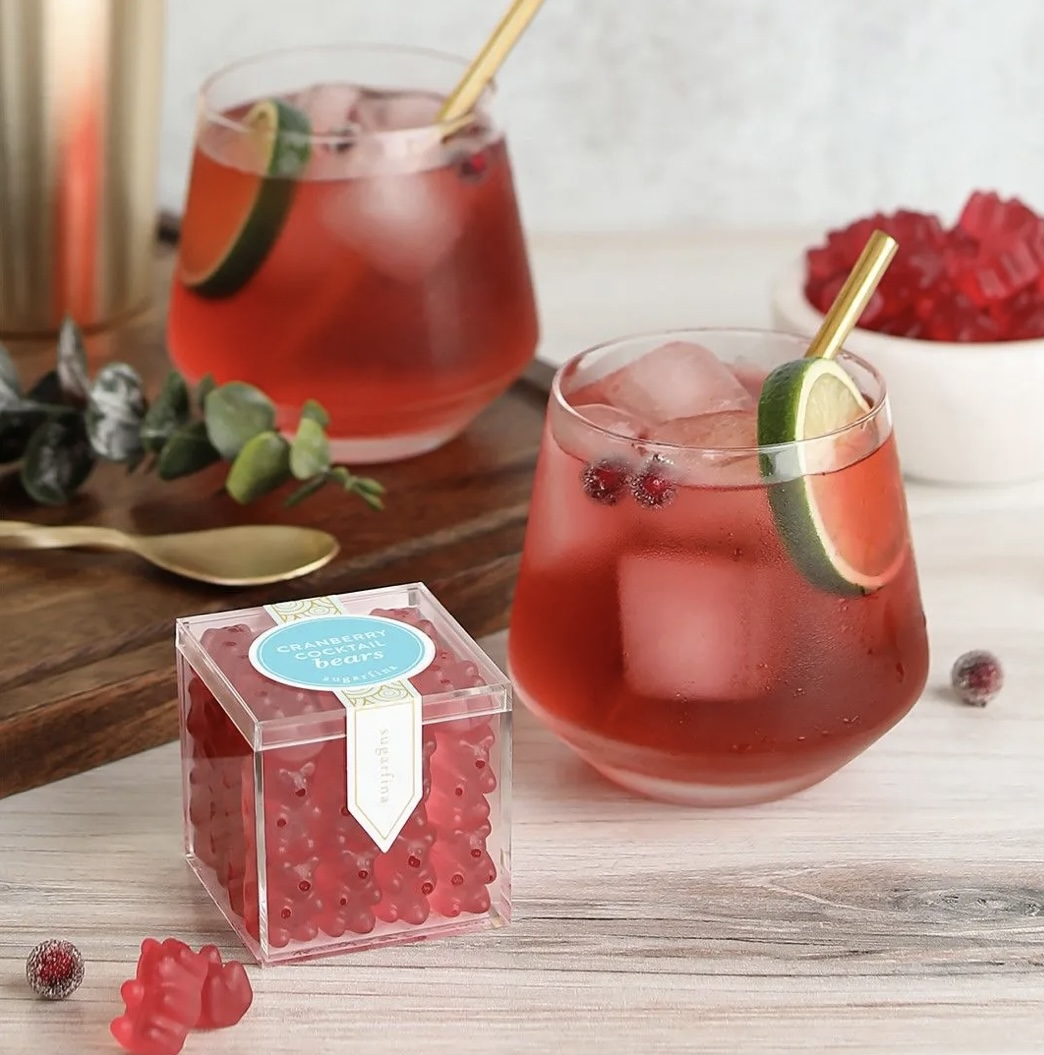 Sugarfina
3 Cranberry Cocktail Bears by Sugarfina
The candy obsessed will agree: there's nothing like sinking your teeth into a chewy gummy from Sugarfina. These boutique, luxe gummies are made with real cranberry juice and pack a sweet-and-tart taste. Buy an extra serving for yourself, trust us.
Shop here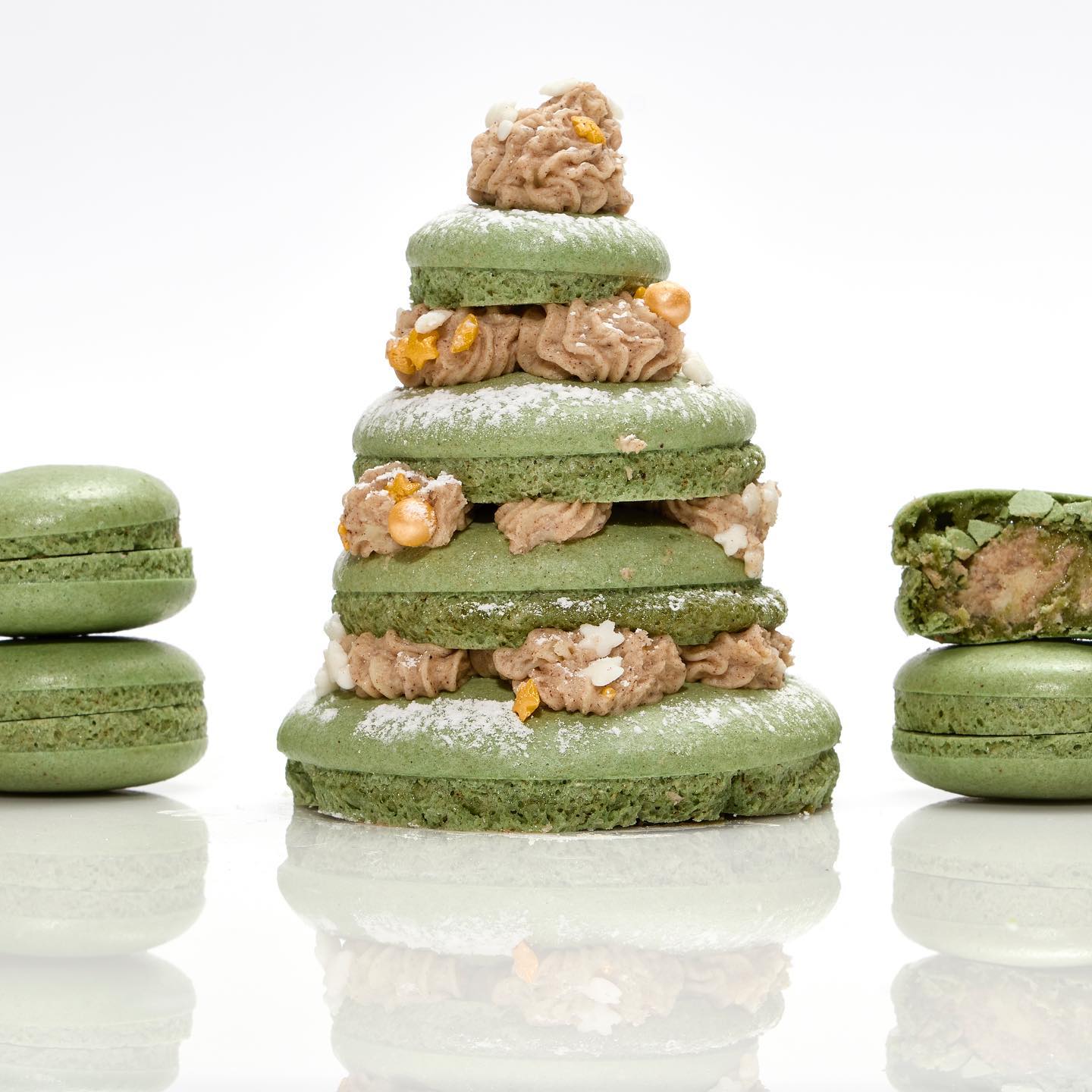 Verón
4 Holiday Macaron Trees by Verón
Nutella and gingerbread-flavored macarons are guaranteed crowd-favorite stocking stuffers, but now you can take the holiday experience to the next level with these Holiday Macaron Trees. These limited-time flavors are perfect for the friend itching to jet set across the world at a moment's notice. A bite of these delicate Parisian confections will do … for now.
Shop here
Vegan beauty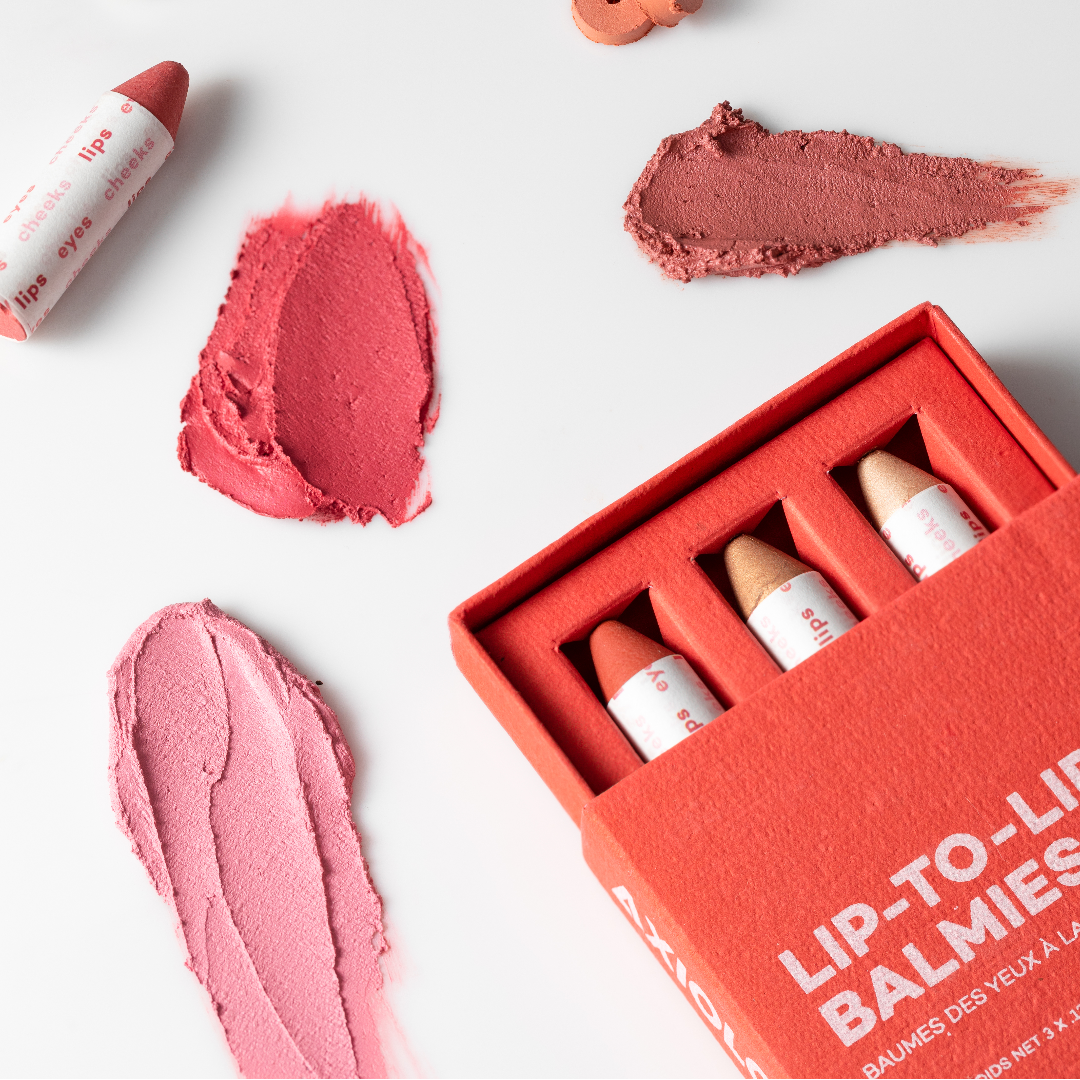 Axiology
5 Balmies by Axiology
For the beauty obsessed who are constantly on the go, this zero-waste, multi-use balmie set from Latina-owned Axiology makes getting ready a breeze. Infused with hydrating oils, butters, and antioxidants, these lip-to-lid balmies nourish the skin while adding just the right amount of glitz. Opt for a set of three or a single balmie to help your loved ones get started on their collection.
Shop here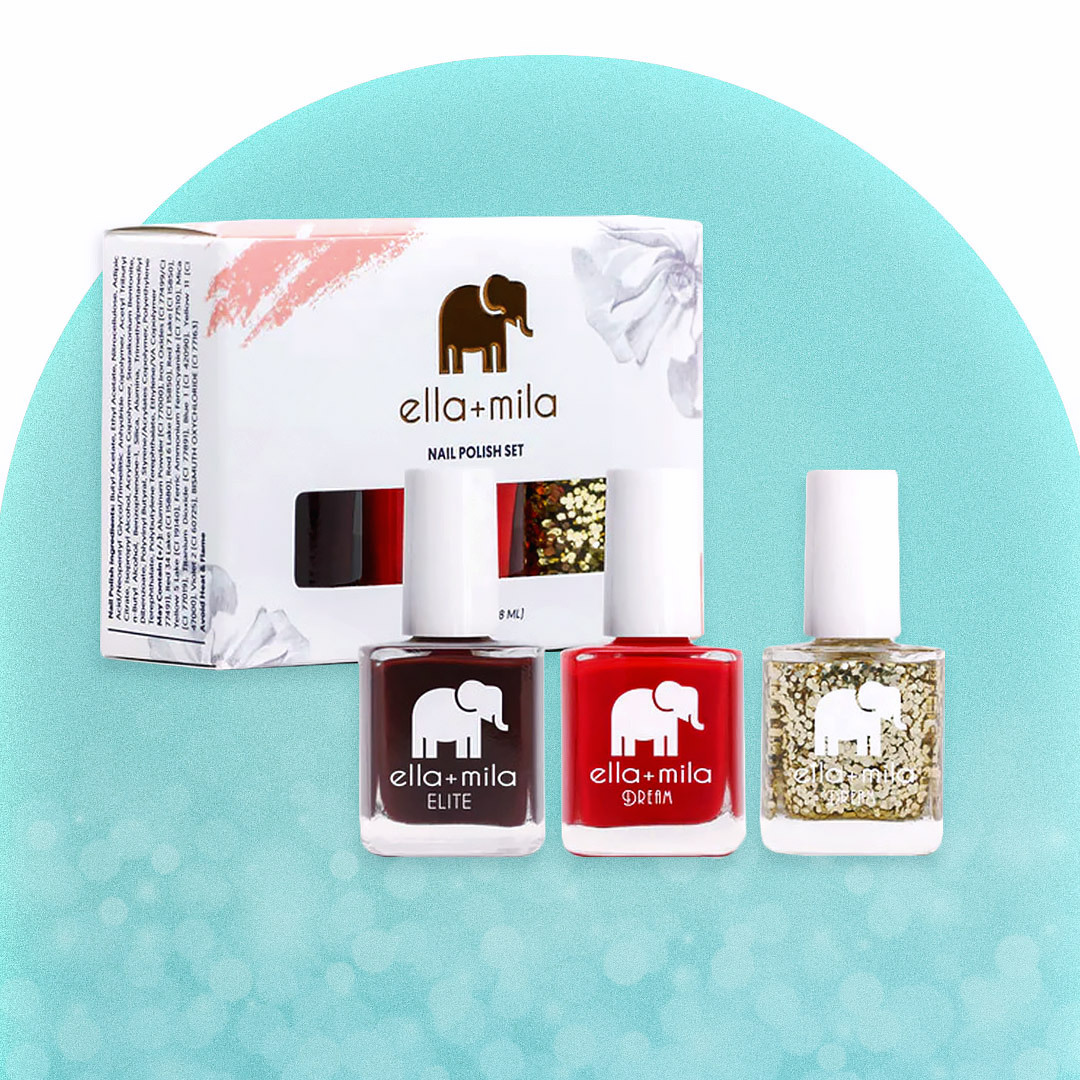 ella + mila
6 3-Pack Holiday Kiss Set by ella + mila
This vegan and cruelty-free nail polish trio comes with plum, ruby red, and glittery gold shades for a holiday look you can wear through New Year's Eve. The quick drying polish is chip resistant so you can go longer between touch ups. At-home #ManiMonday, anyone?
Shop here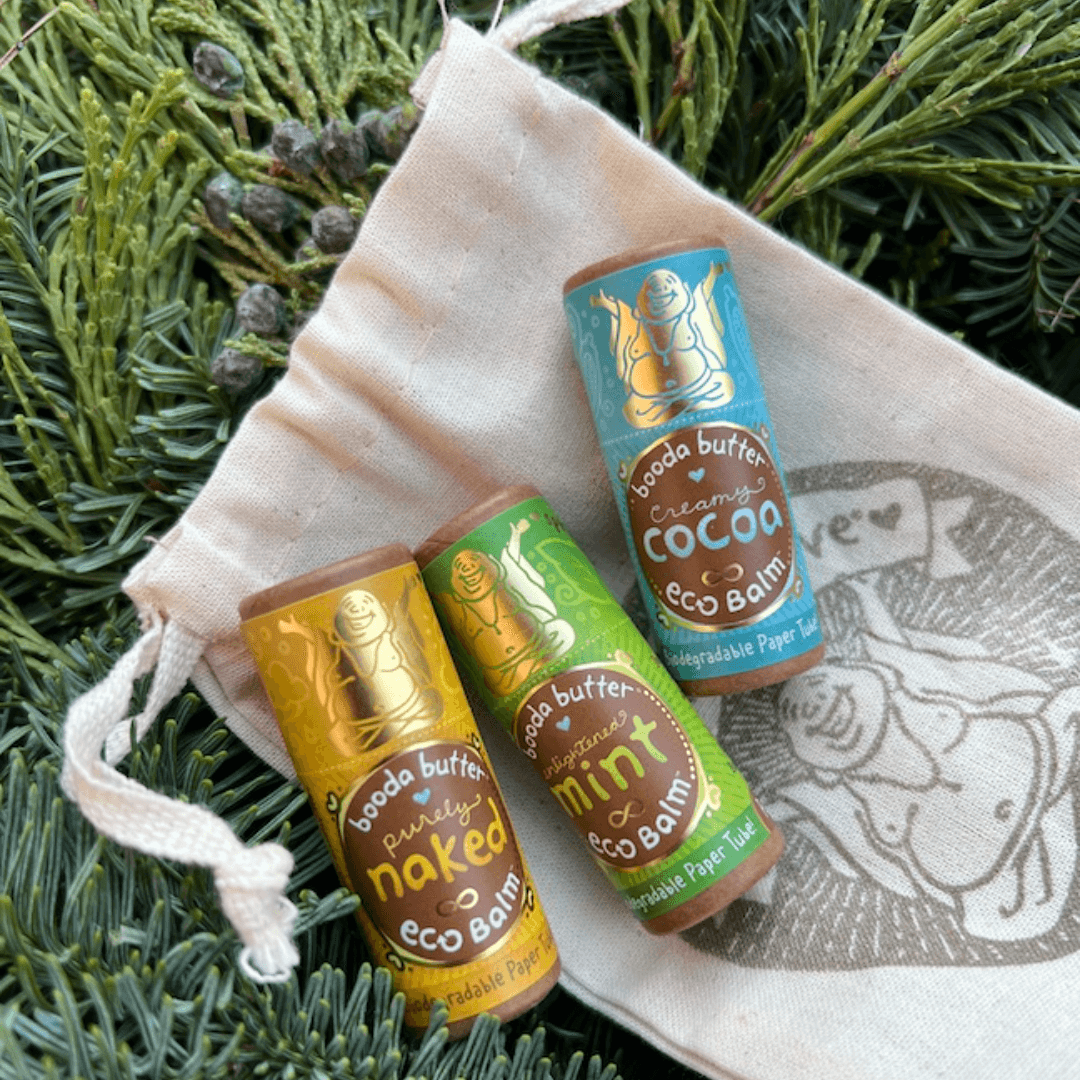 Booda Organics
7Booda Butter Eco Balm 3-Pack by Booda Organics
Made with a blend of organic and moisturizing coconut, olive, and jojoba oils, this lip balm provides nourishment for soft, supple lips all throughout 2022. The Purely Naked, Creamy Cocoa, and Enlightened Mint varieties are sustainably packaged in biodegradable tubes for a minimal-waste stocking stuffer.
Shop here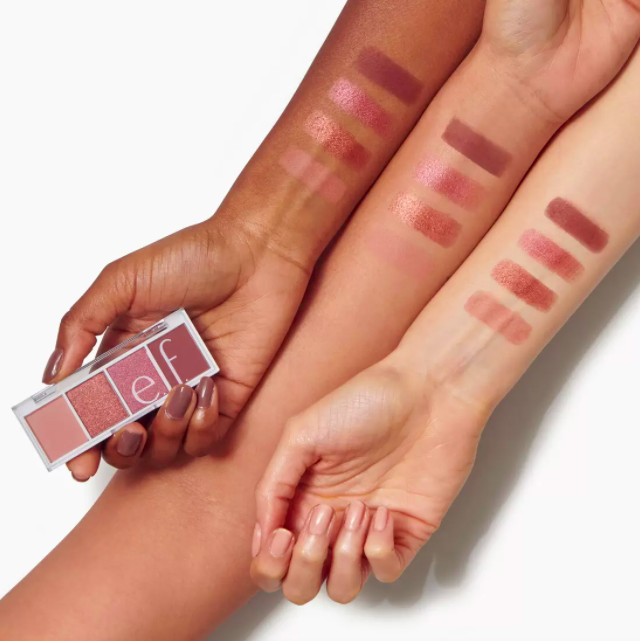 e.l.f. Cosmetics
8 Berry Bad Bite-Size Eyeshadow by e.l.f. Cosmetics
Ask any beauty aficionado and they'll agree: e.l.f.'s bite-sized eyeshadow quads are a must-have for any makeup routine. Complete any look with four complimentary buttery shades—for just $3! If that's not a steal, we don't know what is.
Shop here
Vegan self-care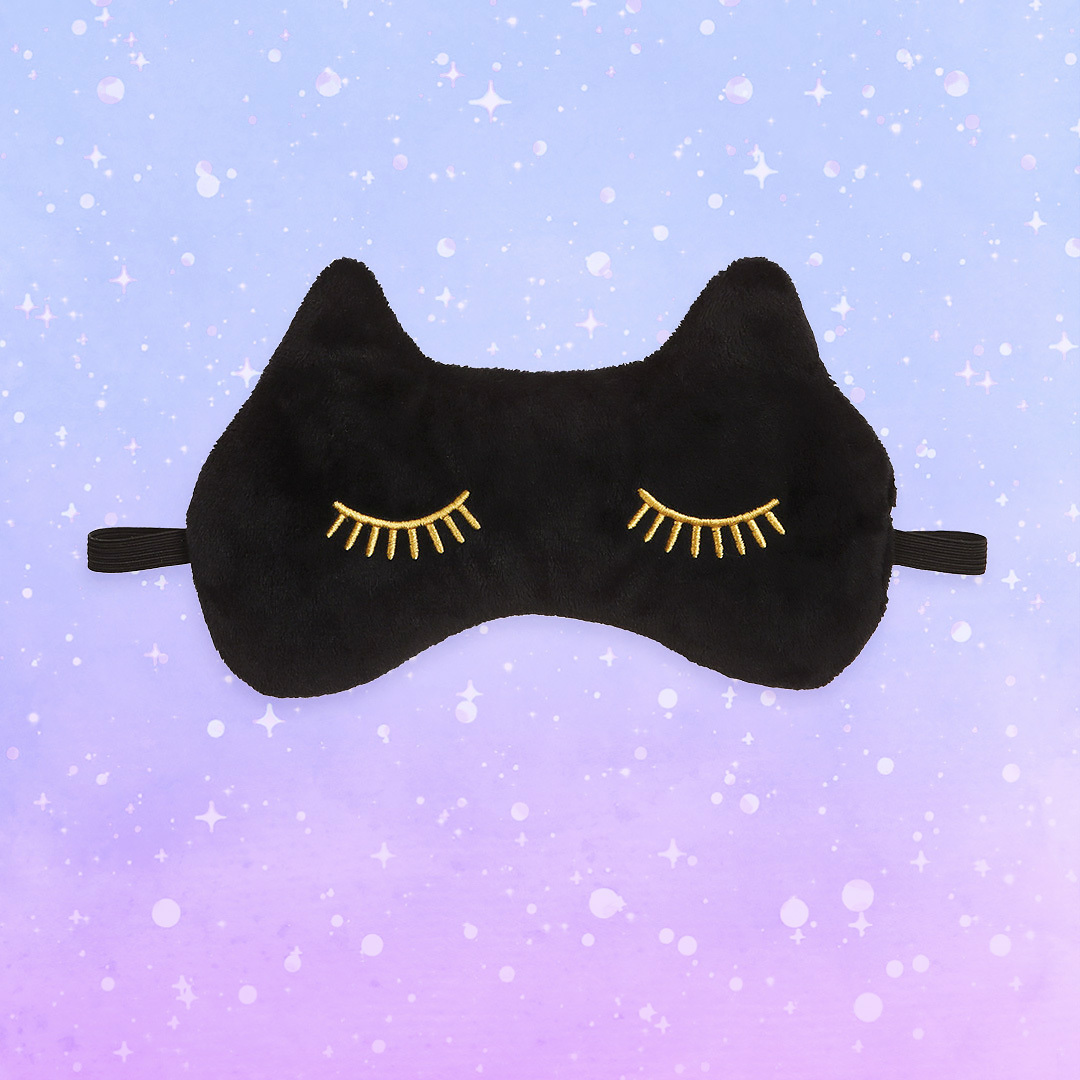 Cala
9 Black Cat Sleep Mask by Cala
During the holiday season, we take extra care to get a full night of beauty sleep, and this cute and cozy sleep mask makes catching z's easy and extra cozy—counting sheep not required.
Shop here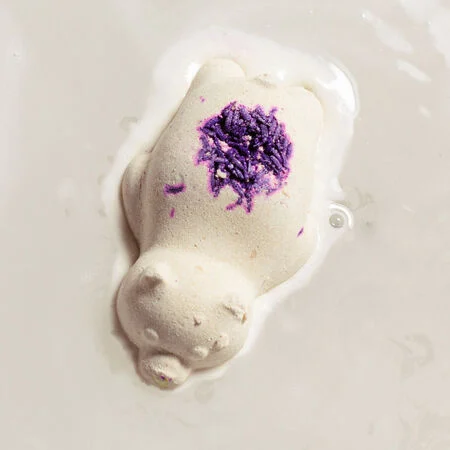 LUSH
10 Sleepy Bear Bath Bomb by LUSH
This bedtime bath bomb made with skin-softening cocoa butter, calming lavender oils, and finely ground oatmeal (for even softer skin) is a must-have for winding down after a busy holiday season. Gift them to those on your list who could use a little extra TLC.
Shop here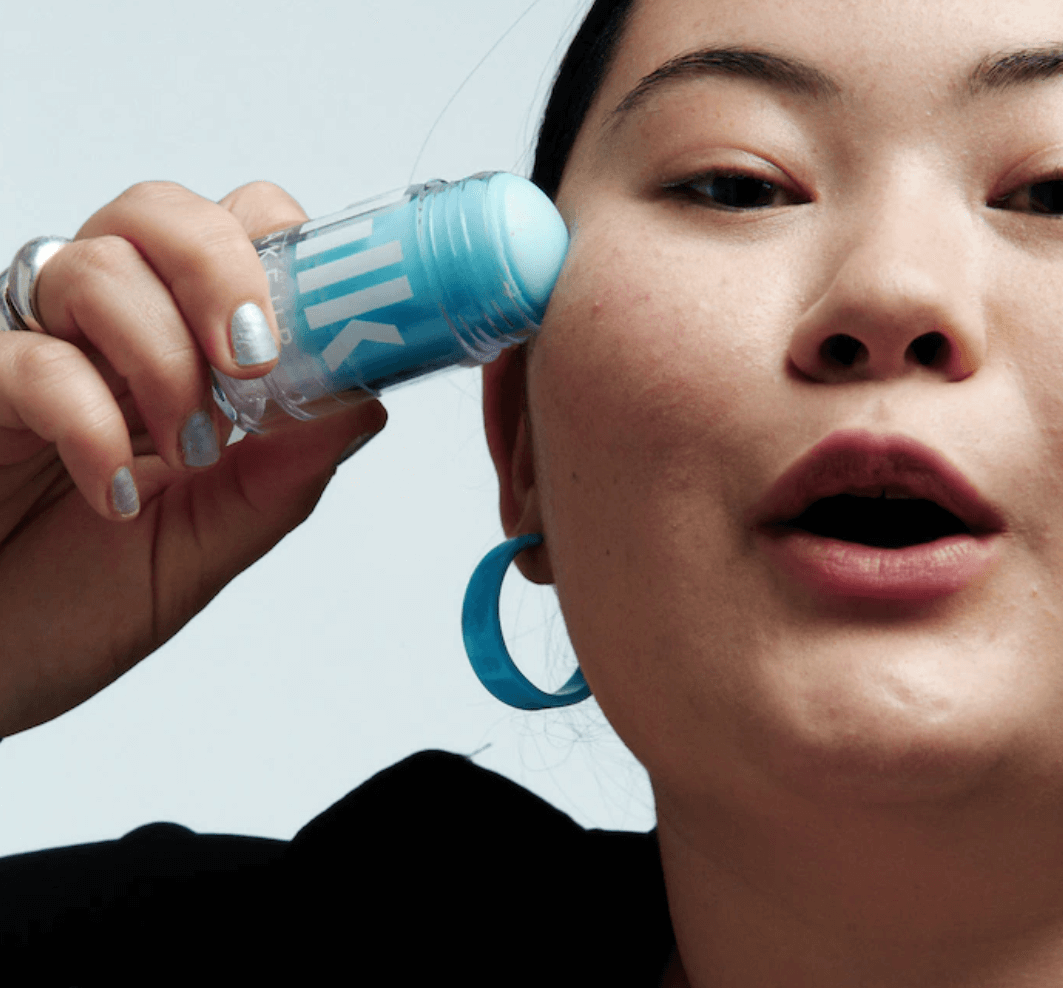 Milk Makeup
11Cooling Water by Milk Makeup
Cult favorite Milk Makeup's Cooling Water stick helps reduce under-eye puffiness with caffeine while seawater provides soothing hydration. This fan-favorite roll-on is universally loved and perfect for everyone on your list.
Shop here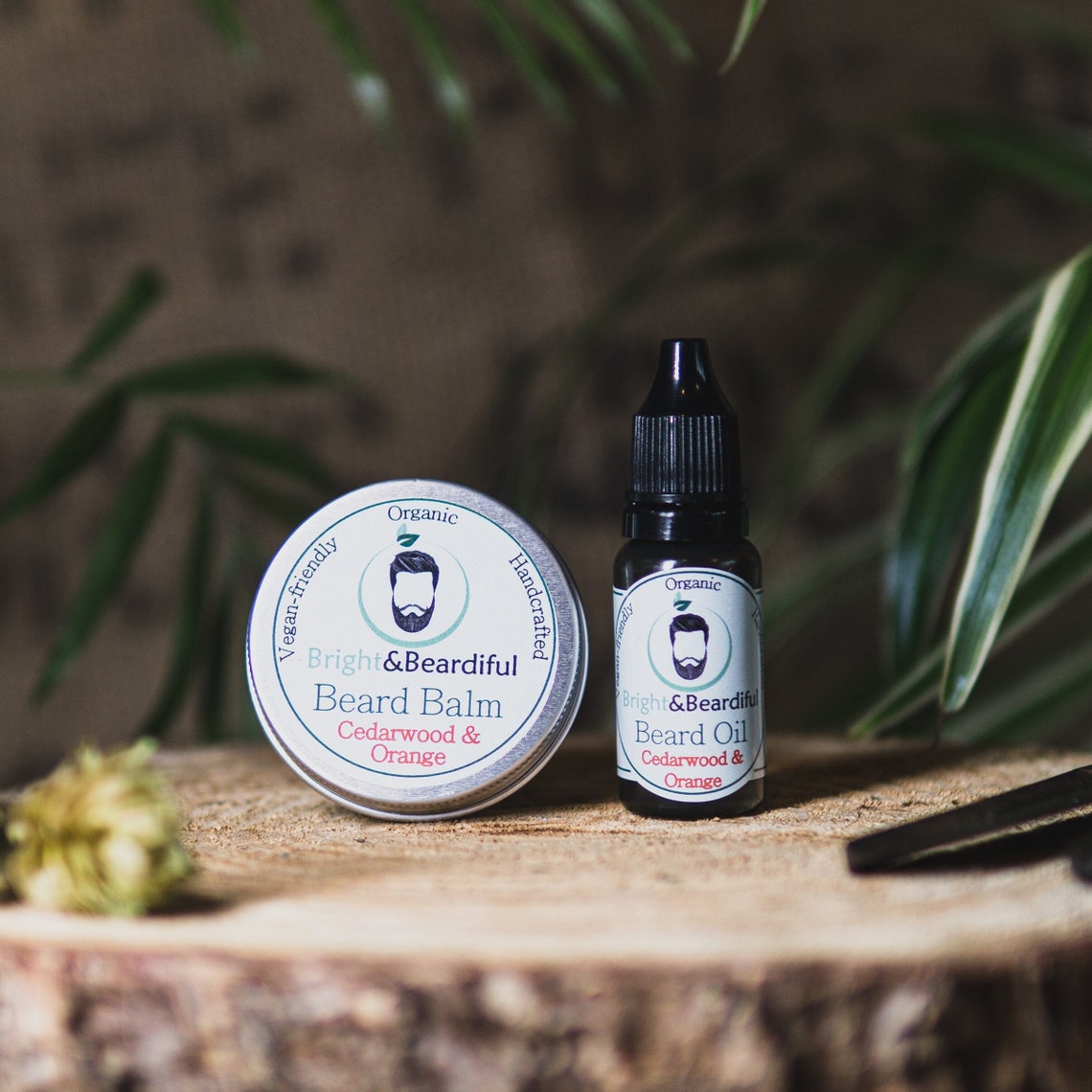 Bright & Beardiful
12 Beard Oil & Balm by Bright & Beardiful
Small-batch vegan beard care brand Bright & Beardiful makes caring for beards easier than ever. Their deep conditioning, non-greasy formula delivers soft and shiny results for whiskers to rival old Saint Nick's.
Shop here
Vegan accessories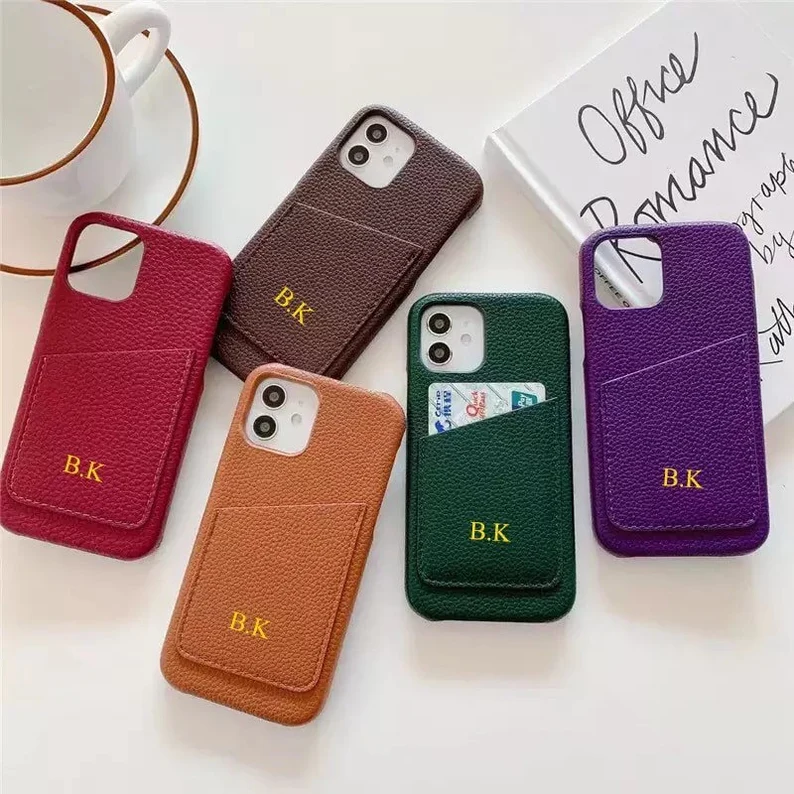 Infrequentculture
13 Vegan Leather Phone Case by Infrequentculture
This faux leather cell phone case includes a card slot for a decluttered, minimalist on-the-town experience. Available in 15 fun shades, these cases add a personal touch with gold initial engraving. There's a personalized phone case for everyone on your list.
Shop here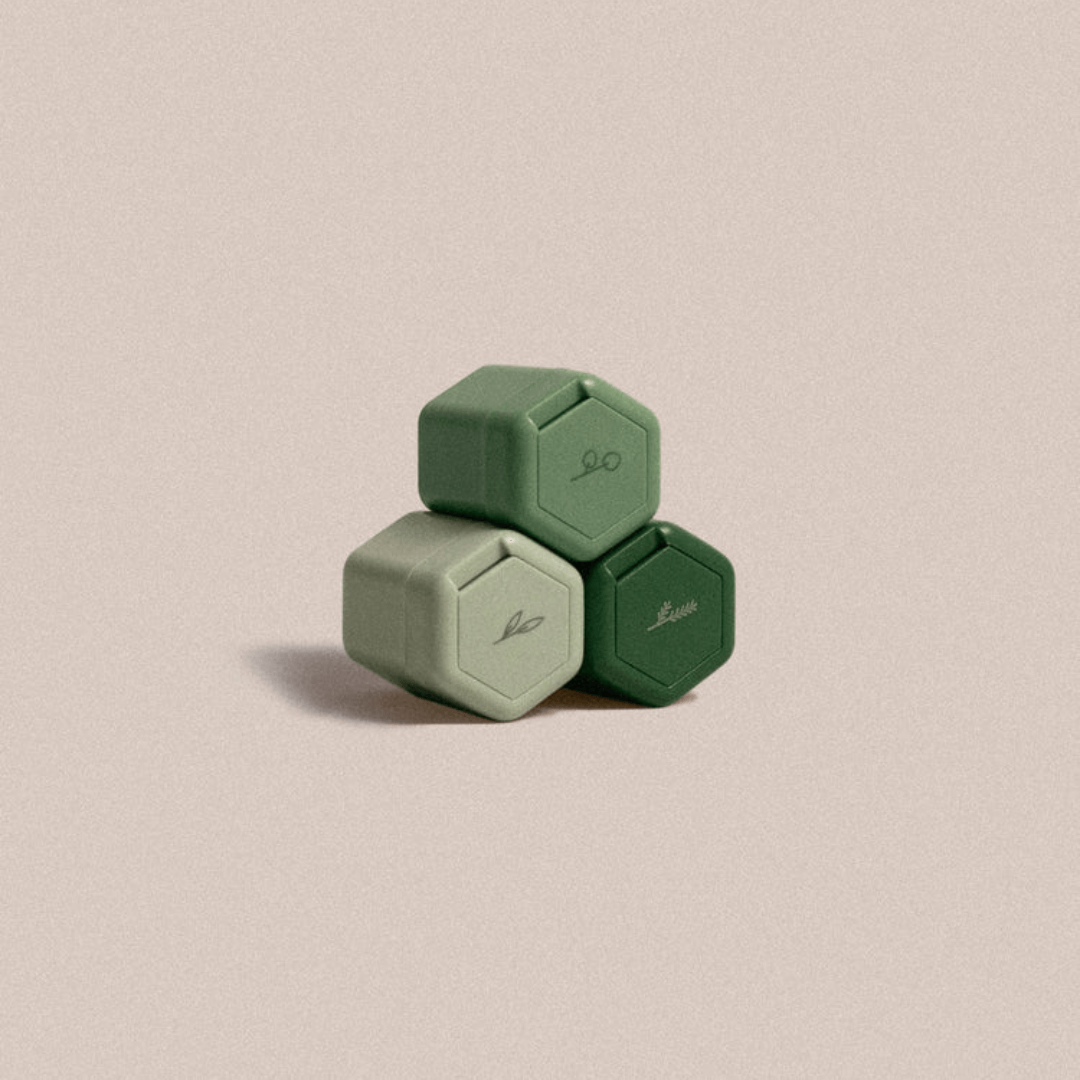 Cadence
14 Evergreen Collection by Cadence
For the home-gym-work commuter or the friend taking off on weekend adventures, this magnetic travel capsule set makes keeping your personal care essentials organized a breeze. Use it for face wash, shampoo, clay masks, and more.
Shop here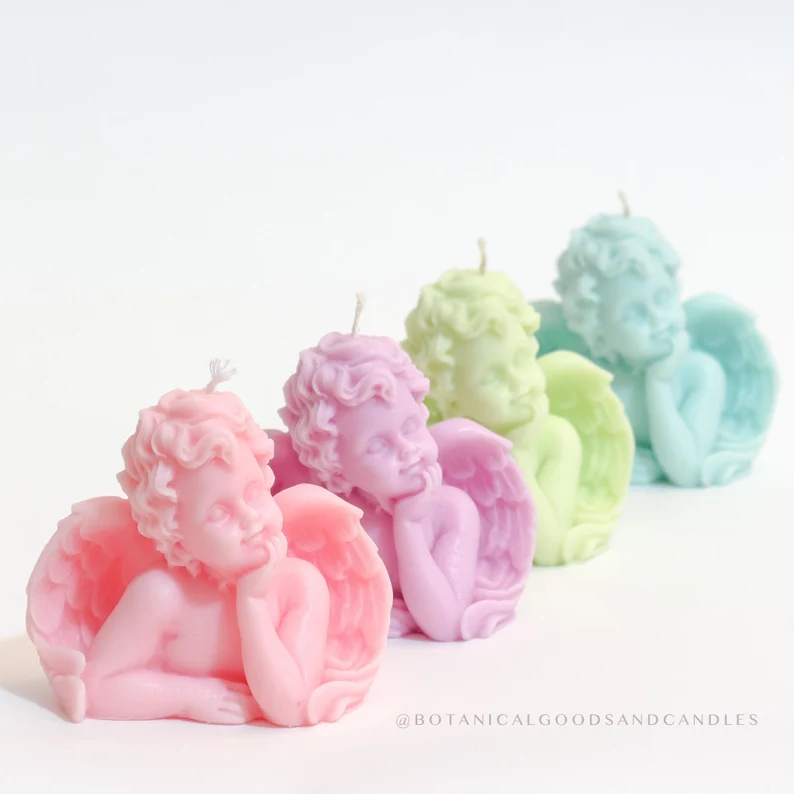 BotanicalGoodsStore
15 Angel soy candles by BotanicalGoodsStore
These cute angel cherub soy candles are perfect for candlelit baths after a busy day. Your loved ones will sip wine as they destress and listen to calming tunes. Pair with a Sleepy Bear Bath Bomb for the ultimate stocking stuffer duo.
Shop here
For more vegan gifts, read: