Vegan meat pioneer Yves Potvin—who created successful brands Yves Veggie Cuisine and Gardein—is advancing the vegan seafood game with the launch of the first frozen vegan sushi and onigiri. Created under the brand name Konscious Foods, four onigiri and four sushi rolls can be found in the freezer aisles of Whole Foods Markets and Choices Markets in Vancouver, BC with more varieties and locations coming soon.
The eight-piece sushi products are available in varieties such as California Rolls, Spicy California Rolls, Tuna Avocado Rolls, and Rainbow Rolls; and the two-piece onigiri products come in Kale Gomae, Korean BBQ Mushroom, Roasted Corn & Poblano, and Japanese Vegetable Curry varieties.
The sushi line was developed in partnership with plant-based protein industry group Protein Industries Canada (PIC), plant protein ingredients company Merit Foods, and seaweed company Canadian Pacifico Seaweeds—all of which invested $15.3 million into the project.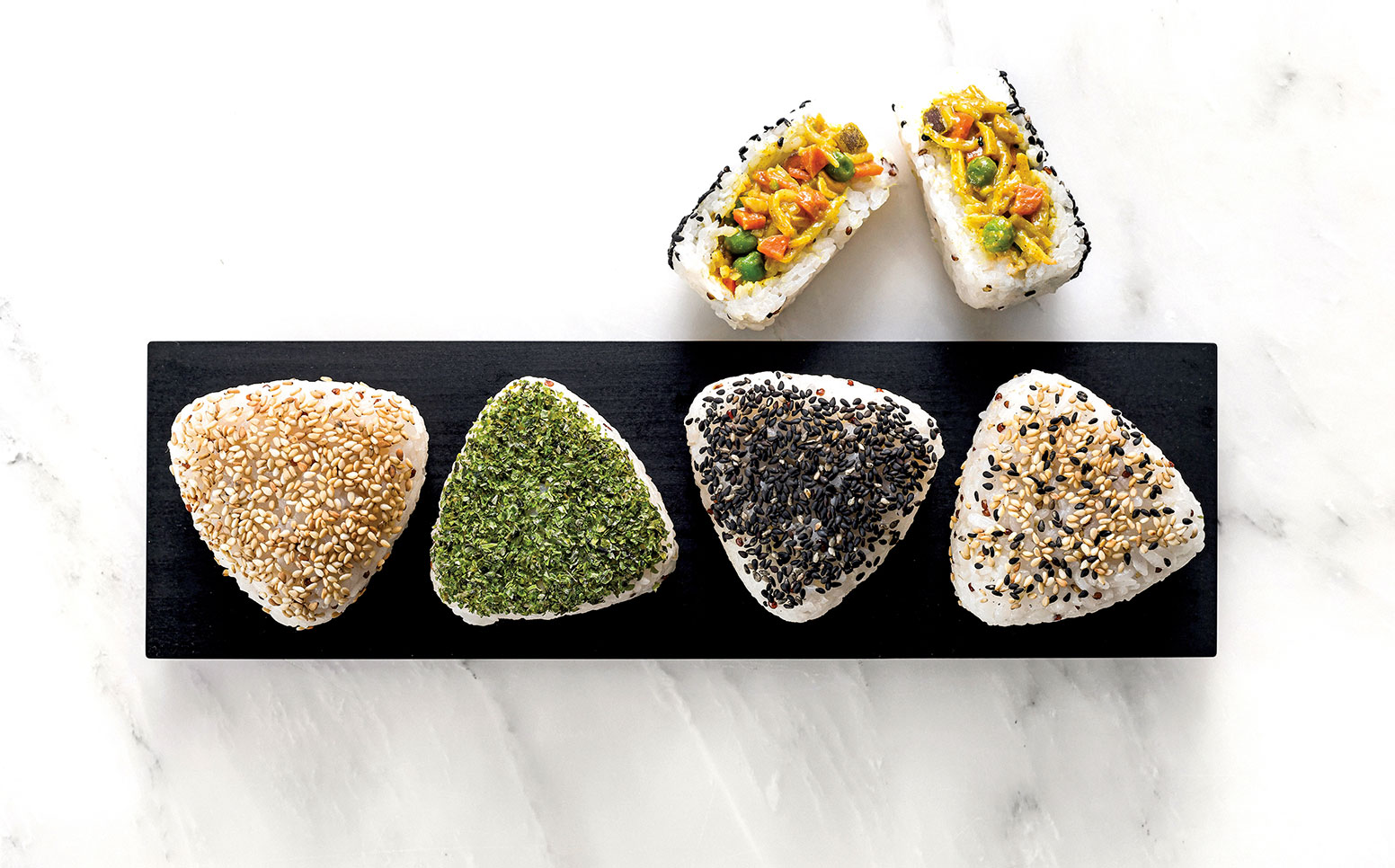 Konscious Foods
The new sushi offerings are just the start of plans to develop an extensive line of more than 20 plant-based seafood products for North American grocery stores and food-service channels.
The companies hope to match the texture and taste of traditional seafood using clean-label, plant-based ingredients.
As an initial step, Konscious Foods is using Canadian-grown and -processed ingredients from its partner organizations, Merit Foods and Canadian Pacifico Seaweeds, as well as other sources of pea, canola, and seaweed ingredients.
"At Konscious, our chefs create plant-based seafood that people can choose over traditional options for their own health and the health of the planet," Potvin said in a statement.
"We saw a gap that wasn't being filled. People want choices, regardless of whether that's for meat or seafood," he said. "Here, we match the delicious taste of plant-based sushi and onigiri with the convenience of ready-to-eat meals and snacks."
From vegan meat to seafood
Since 1985, when Yves Potvin launched Yves Veggie Cuisine and accelerated a worldwide trend toward plant-based protein options with the first fresh veggie dog, the market for vegan alternatives to meat, dairy, and seafood has grown exponentially.
PIC estimates that the global plant-based food market will exceed $250 billion by 2035. Over the past three years, PIC and industry partners have invested more than $485 million into growing Canada's plant-based food, feed and ingredient sector.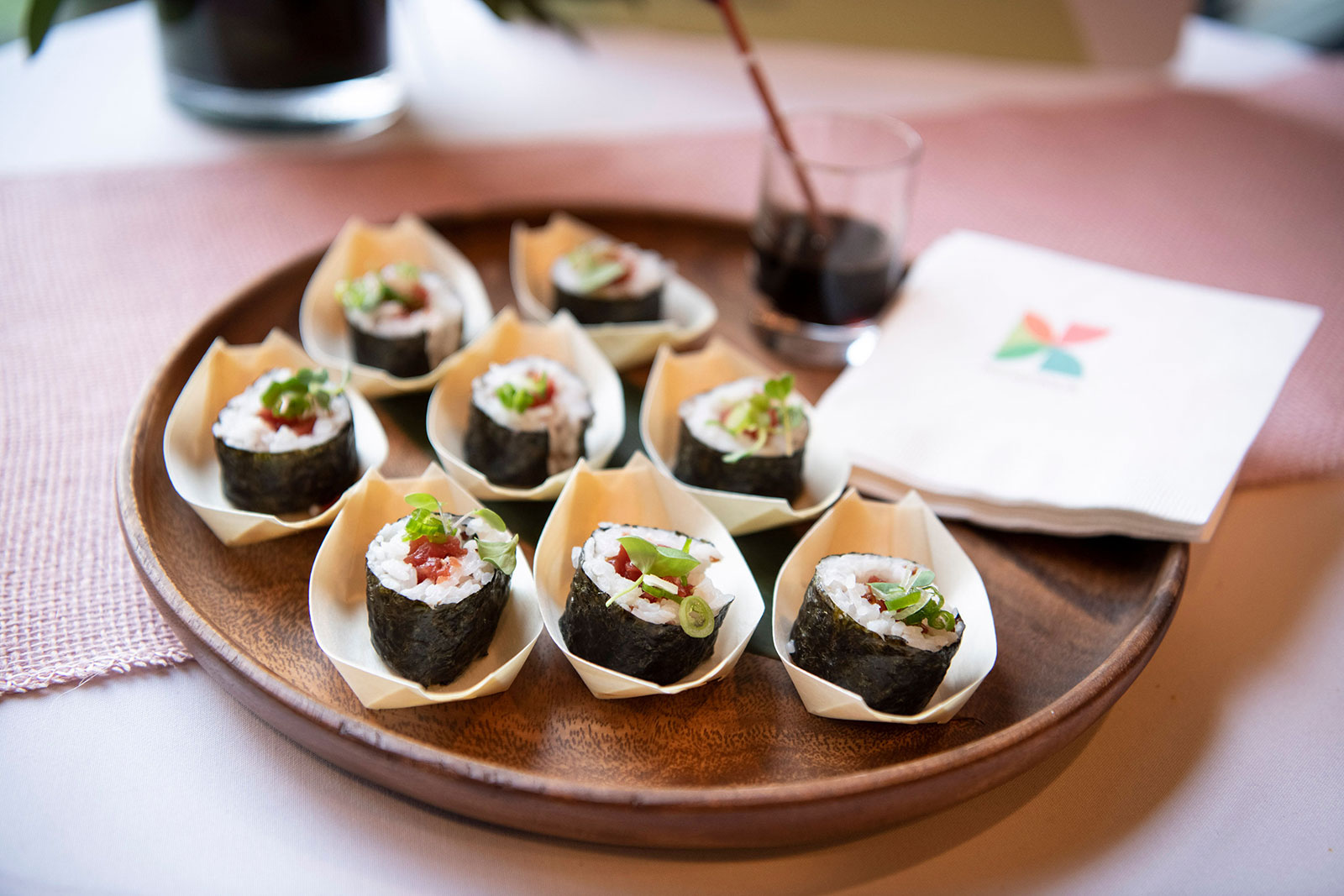 Konscious Foods
According to the partners, the success of the partnership is built on a combination of the products' sustainable development, the collaborative relationship between the partners, and the combined, long-term expertise of the project partners' senior team members. This includes Konscious Foods' founder Potvin, who has since sold Yves Veggie Cuisine and Gardein to American conglomerates Hain Celestial Group and Conagra Brands, respectively.
"Our skilled team of Konscious chefs has created culinary excellence using quality plant-based ingredients," Potvin said. "We are grateful for the support from Protein Industries Canada that has helped us to bring this unique line of delicious plant-based sushi and onigiri to grocery freezer aisles. It is our goal to give people the conscious food choices they've been waiting for."
Plant-based seafood brands expand to US
Meanwhile, other Canadian vegan seafood companies are working to expand their offerings. Victoria, BC-based brand Save da Sea Foods was founded in 2019 by Aki Kaltenbach after she noticed there were few vegan seafood options when she first went vegan four years ago. Kaltenbach started the brand with the intention of marketing vegan seafood menu items to the food-service industry. But when the COVID-19 pandemic hit restaurants in early 2020, Kaltenbach shifted to the consumer goods market.
Similar to Konscious Foods, Save da Sea Foods products are made from minimally processed whole foods meant to convincingly mimic the taste and texture of conventional seafood. The brand's lineup includes smoked salmon made with carrots and tuna salad made with jackfruit. Today, the company's products are in the refrigerated sections of 500 stores across Canada, including natural food retailers and grocery chains.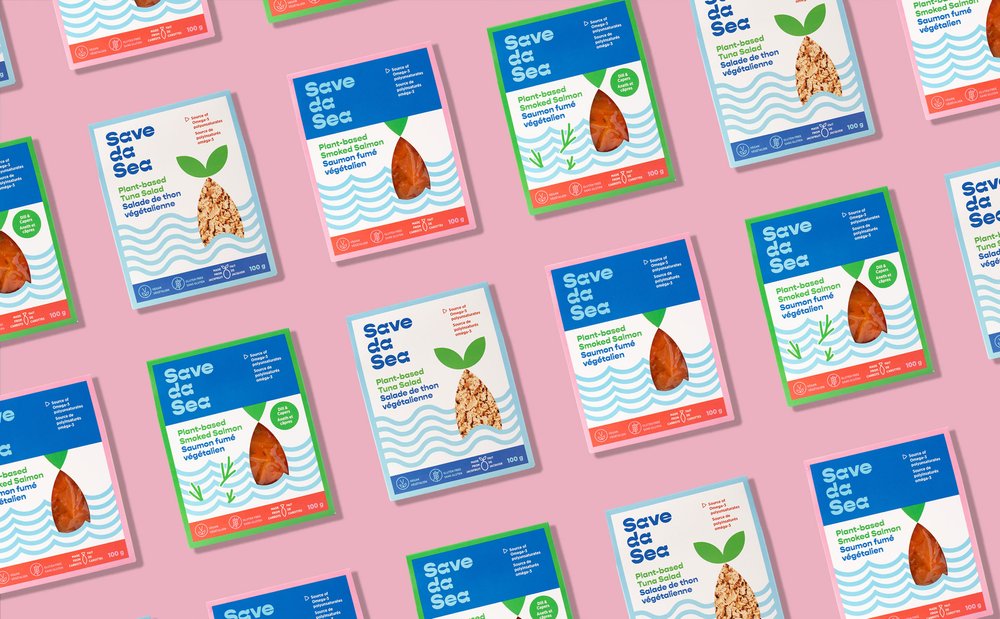 Save da Sea Foods
And while Konscious Foods and industry partners concentrate on expanding across Canada, Save da Sea Foods is now looking south of the border as a natural next step in its growth. Next spring, Kaltenbach's strategy is to first concentrate expansion on the Pacific Northwest region, starting with natural food retailers.
And she's also partnered with experienced vegan businesses to help get her there, including US-based mentor Eric Schnell, a CPG veteran who co-founded plant-based seafood company Good Catch.
Save da Sea Foods has been assisted by the Canadian Trade Commissioner Service and Trade and Invest BC, which invited the vegan company and other emerging brands to exhibit their products at the Natural Products Expo West, the world's largest business-to-business trade show for natural products, held in Anaheim, CA.
Kaltenbach sees the US as a big opportunity to meet the growing consumer demand for alternatives to conventional seafood. "The way we consume seafood right now is not sustainable," Kaltenbach told The Globe and Mail.
For the latest vegan news, read: