It's been said before, and we'll say it again—there is a quality vegan version of virtually every animal product. From the Impossible Whopper to non-dairy Ben & Jerry's ice cream pints, plant-based eaters do not lack for cruelty-free alternatives to their favorite foods. However, not everything needs a swap.
There are dozens of commonly purchased food staples that are inherently animal-free—the packaging just doesn't advertise it. These are often referred to as "accidentally vegan" products. Here's more on what that means, as well as 18 plant-based products you can likely keep in your cupboard.
What does "accidentally vegan" mean?
When a product is referred to as "accidentally vegan" it simply means that while it isn't vegan by design, it is totally free of animal products. Often, you have to scan the ingredients list of these products to find out, as they're not clearly labeled vegan, but some are pretty obvious (think egg-free pasta, for example, rice, and fresh bread). Others are not so obvious. But don't worry, to save you a bit of time on scanning labels, we've compiled this list of the most common accidentally vegan grocery store finds to help you out. You might be surprised by some! (Yep, you may even be able to keep the Pop-Tarts.)
Accidentally vegan products at the grocery store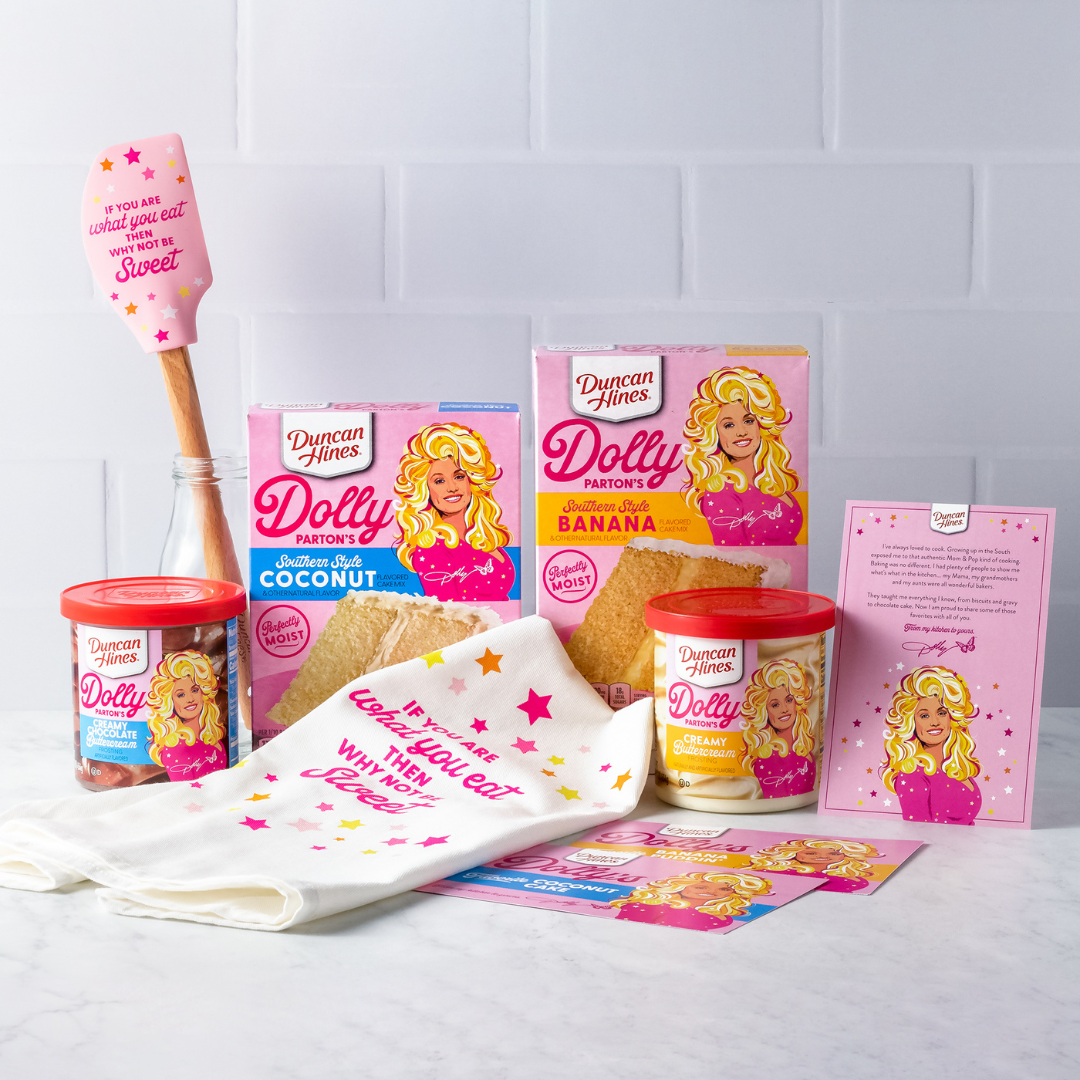 Duncan Hines
1 Baking mixes
A well-stocked pantry should always include a box or two of dry baking mixes. Particularly convenient for families (or single adults with an immediate craving for cake), a boxed cake, cookie, or brownie mix can easily be doctored up for a quick, affordable vegan treat.
For brownies, opt for Pillsbury Chocolate Fudge varieties. To whip up a quick cake, Duncan Hines and Pillsbury offer several flavors of plant-based cake mix from devil's food to Dolly Parton's line of Southern-inspired cakes. Just stay clear of any boxes labeled "Super Moist" as these tend to include milk-based pudding packets. To replace the eggs in any of these mixes, make a flax egg by combining 1 tablespoon of ground flax seeds with three tablespoons of warm water and letting it sit for five minutes. Note: Betty Crocker used to offer a number of accidentally vegan baking mixes, but the brand has recently reformulated these products to include animal ingredients.
2 Frosting
Don't forget to grab a tub of frosting as you head down the baking aisle. Most shelf-stable brands are free of animal products. Besides the cream cheese varieties, Pillsbury, Duncan Hines, and Betty Crocker all make vegan-friendly frostings from chocolate to funfetti.
3 Cereal
As long as you pair it with plant-based milk, you probably don't have to give up your favorite cereal. While honey and yogurt-flavored varities are out—so long, HoneyNut Cheerios—most dry cereals that do not contain vitamin D3 are vegan (vitamin D3 can be derived from sheep lanolin). Enjoy your Cap'n Crunch, Kashi, and Barbara's Puffins Cereal with your favorite non-dairy milk for breakfast, lunch, or dinner (no one is judging here).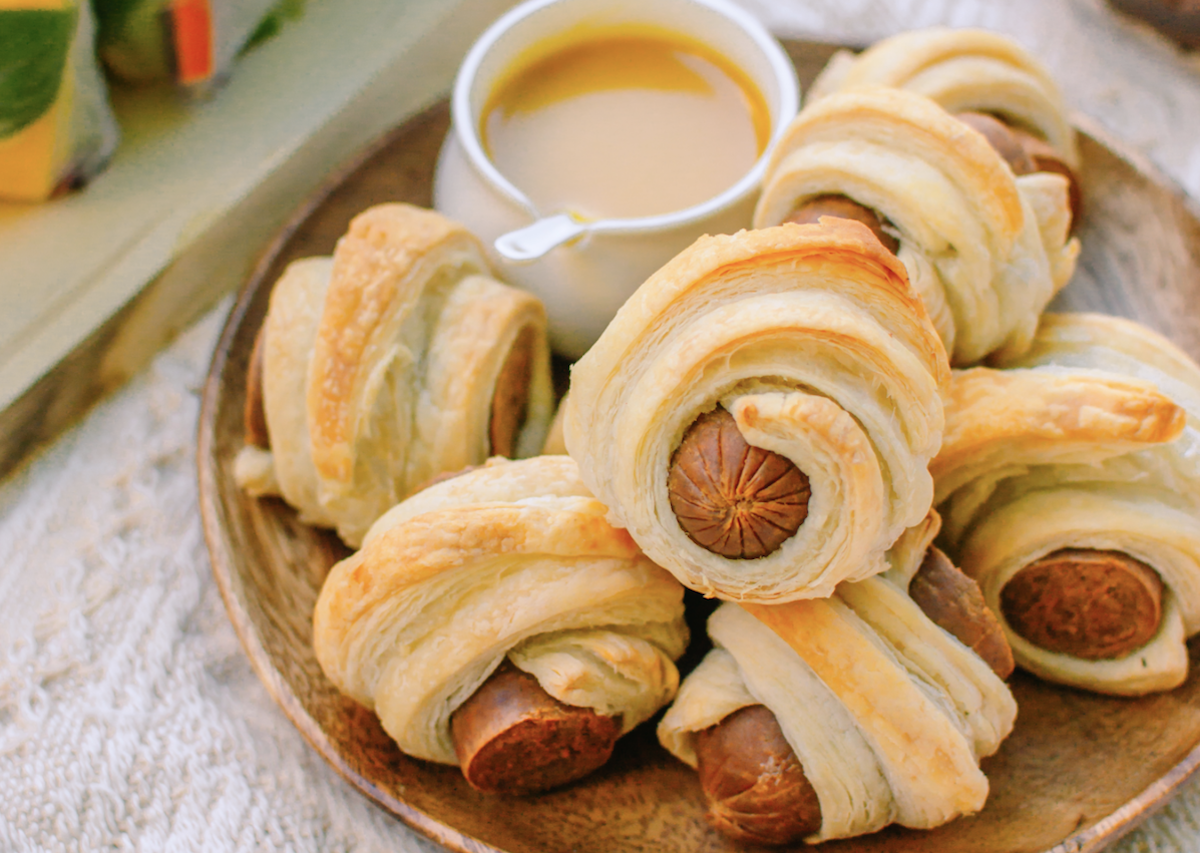 4 Pillsbury crescent rolls
Ah, the satisfying "pop!" of the crescent roll can. Serve straight out of the oven with some jam and Miyoko's vegan butter, make quick pain au chocolates by folding in a tablespoon or two of vegan chocolate chips, or entertain a crowd with vegan pigs-in-a-blanket by rolling up Lightlife Smart Dogs within each doughy triangle.
5 Pancake mix
If you stay away from the buttermilk varieties, most dry pancake mixes are vegan-friendly. Safe brands include Original Bisquick, Blueberry Krusteaz, and Arrowhead Mills Organic Gluten-Free Mix. Simply swap the required egg for an egg replacer such as Bob's Red Mill.
6 Packaged cookies
It's common knowledge that Oreos are vegan, but many other brands of chocolate sandwich cookies are animal-free as well. Newmans, Market Pantry (the Target private-label brand), Back to Nature, and most generic store brands all make plant-based Oreo-style cookies. Nutter Butters and Nabisco Original Grahams are also vegan.
7 Unfrosted Pop-Tarts
While the frosted varieties of these toaster treats contain gelatin (weird, we know), the Unfrosted Strawberry and Unfrosted Blueberry flavors are gelatin-, egg-, and dairy-free. You won't miss the glaze—they're sweet enough on their own.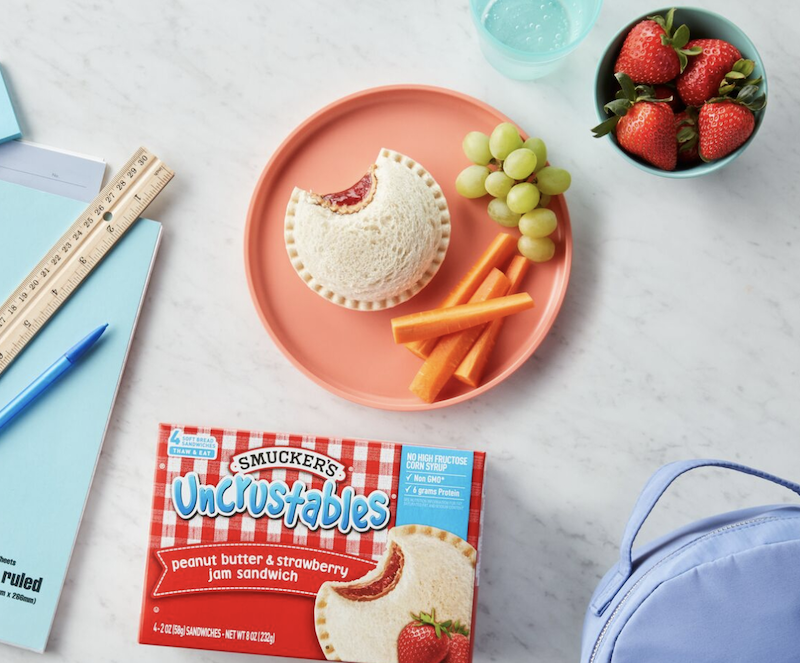 Smucker's
8 Smucker's Uncrustables
These portable snack-sized PB&Js are the ultimate modern convenience food. When there's no time to spare, it takes mere seconds to throw one in your kid's lunchbox or your gym bag and allow it to thaw throughout the day. All flavors except the Chocolate Hazelnut and Peanut Butter and Honey are vegan—Smucker's even makes whole wheat and pure peanut options for jelly haters. Pro tip: throw one in a toaster. The bread gets nice and toasty and the peanut butter melts to the perfect gooey consistency.
9
Cookie butter
Yes, it's literally speculoos cookies blended into a smooth, creamy butter, and it's vegan. Trader Joe's and Lotus are the two common brands that make this incredible spread.
10
Frozen waffles
While vegans do need to "l'eggo their Eggo," (Eggos contain eggs), a number of frozen waffle brands do not contain animal products. Look for Nature's Path, Kashi, and Vans for your quick toaster waffle fix.
11Ritz Crackers
Pair these classic crackers with your favorite vegan cheese spread such as Miyoko's Smoked English Farmhouse for a stand-alone afternoon snack or part of a vegan charcuterie board.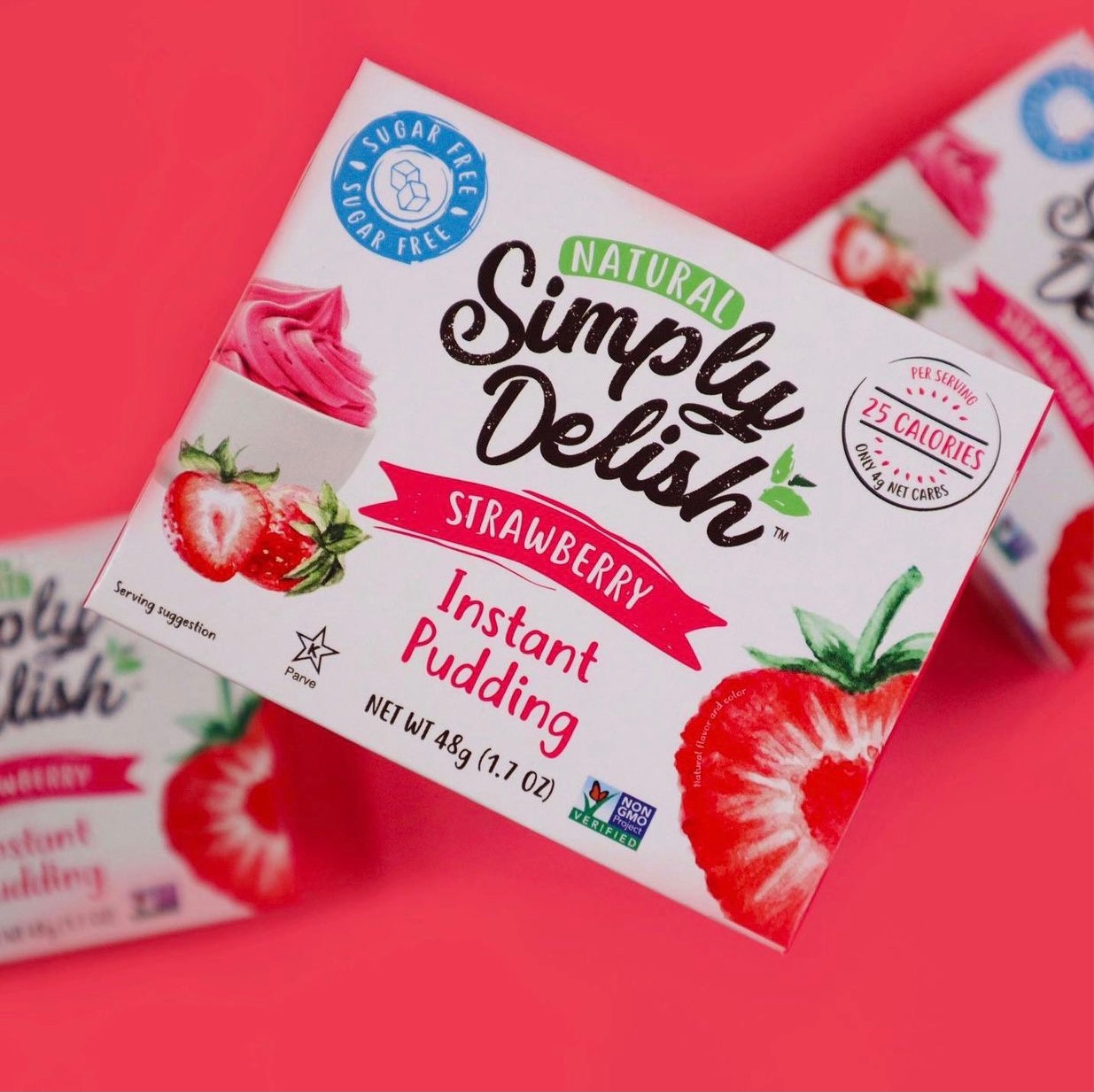 Simply Delish
12Pudding mix
On its own, Jell-O pudding mix is vegan-friendly. However, you cannot perform a one-to-one swap of non-dairy milk to cows' milk because it will not thicken. The box recommends 2 cups of milk, but when using plant milk (soy works best), only add ½ to ¾ cups, and be sure it is chilled.
13 Hershey's Syrup
There's no dairy in this childhood favorite, so pour liberally onto non-dairy ice cream or into a tall glass of plant milk for homemade vegan chocolate milk.
14 Sauces
Going vegan doesn't mean you have to make everything from scratch—you can still find staple sauces on the supermarket shelves to stick to those 30-minute meals. Reach for Old El Paso Enchilada Sauce, Thai Kitchen Gluten-Free Peanut Satay Sauce, and Newman's Own Marinara Pasta Sauce.
15Bread and bagels
Vegans do not lack for want of carbs. Pick up a baguette at your local store's bakery then head down the bread aisle for Thomas' bagels (in all flavors except Honey Wheat), Mission flour and corn tortillas, and your store's brand of pita bread. Refrigerated pre-made pizza dough balls, such as the ones found at Trader Joe's and Whole Foods Market, are also vegan-approved.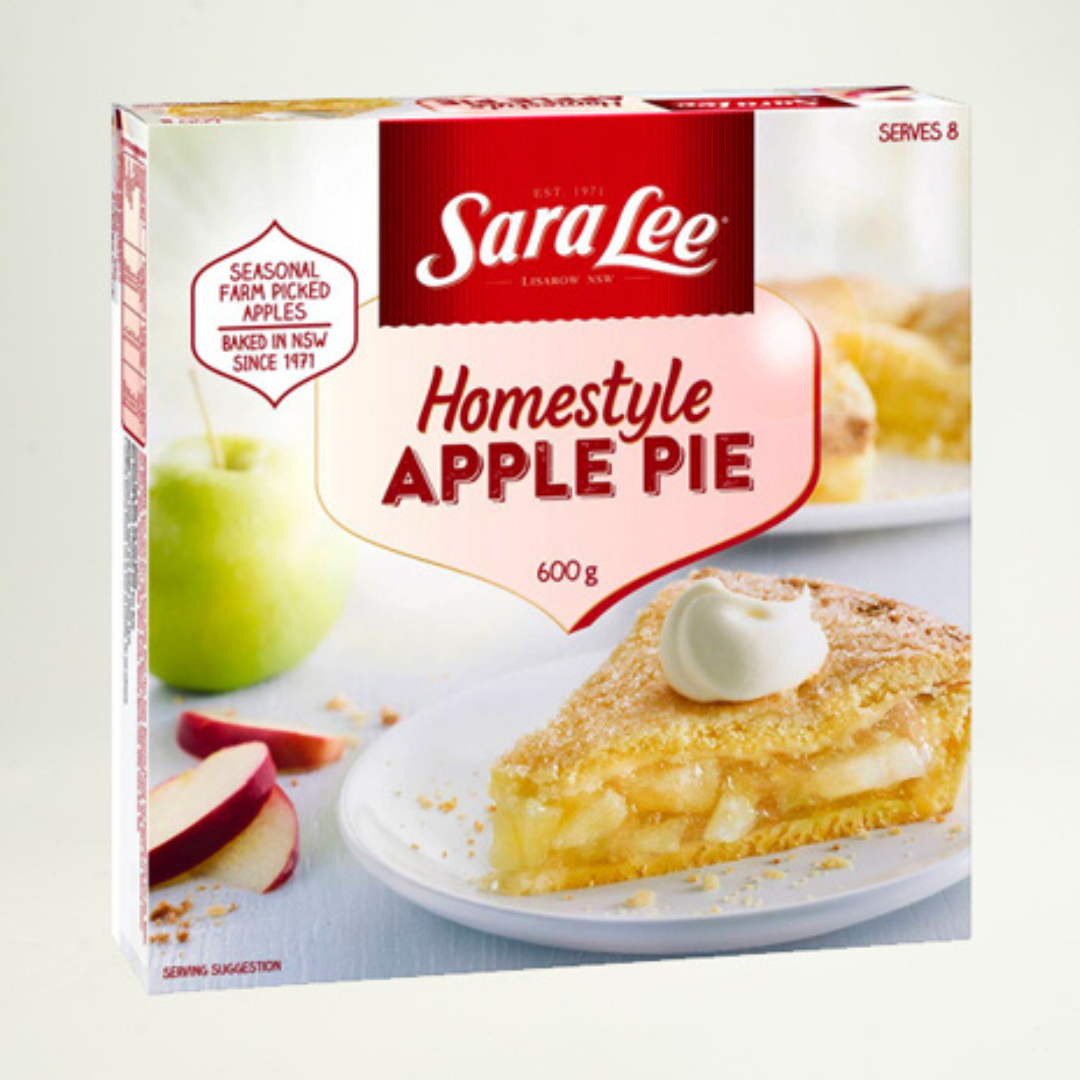 Sara Lee
16Frozen pie
When you crave pie more often than you have time to make it, a frozen fruit pie is the way to go. All of Marie Calendar's and Sara Lee's fruit pies are vegan—from Dutch Apple to Lattice Peach to Razzleberry.
17 SuperPretzel Soft Pretzels
Pretzels deserve their own category separate from bread. Pick up a box of frozen SuperPretzels to enjoy this ballpark snack at home. We highly suggest serving with mustard and a vegan beer on the side.
18 Talenti Sorbetto
Most sorbets are accidentally vegan, but Talenti is the crowd favorite. Pick up a pint of the Alphonso Mango, Peanut Butter Fudge, or Roman Raspberry for a luxuriously creamy (and never icy) treat.
For more on vegan grocery shopping, read:
Here at VegNews, we live and breathe the vegan lifestyle, and only recommend products we feel make our lives amazing. Occasionally, articles may include shopping links where we might earn a small commission. In no way does this effect the editorial integrity of VegNews.