British supermarket chain Waitrose predicts that many of its customers will be adapting their Christmas dinner to include more vegan options this year based on a 188 percent spike in searches for "vegan Christmas food" compared to the same time last year.
The supermarket chain also says searches for "vegan roast potatoes" have risen by 166 percent and searches for "vegan panettone" have increased by 110 percent. Meanwhile, Waitrose Entertaining, the chain's made-to-order food service, has seen sales of vegetarian and vegan food rise by 49 percent.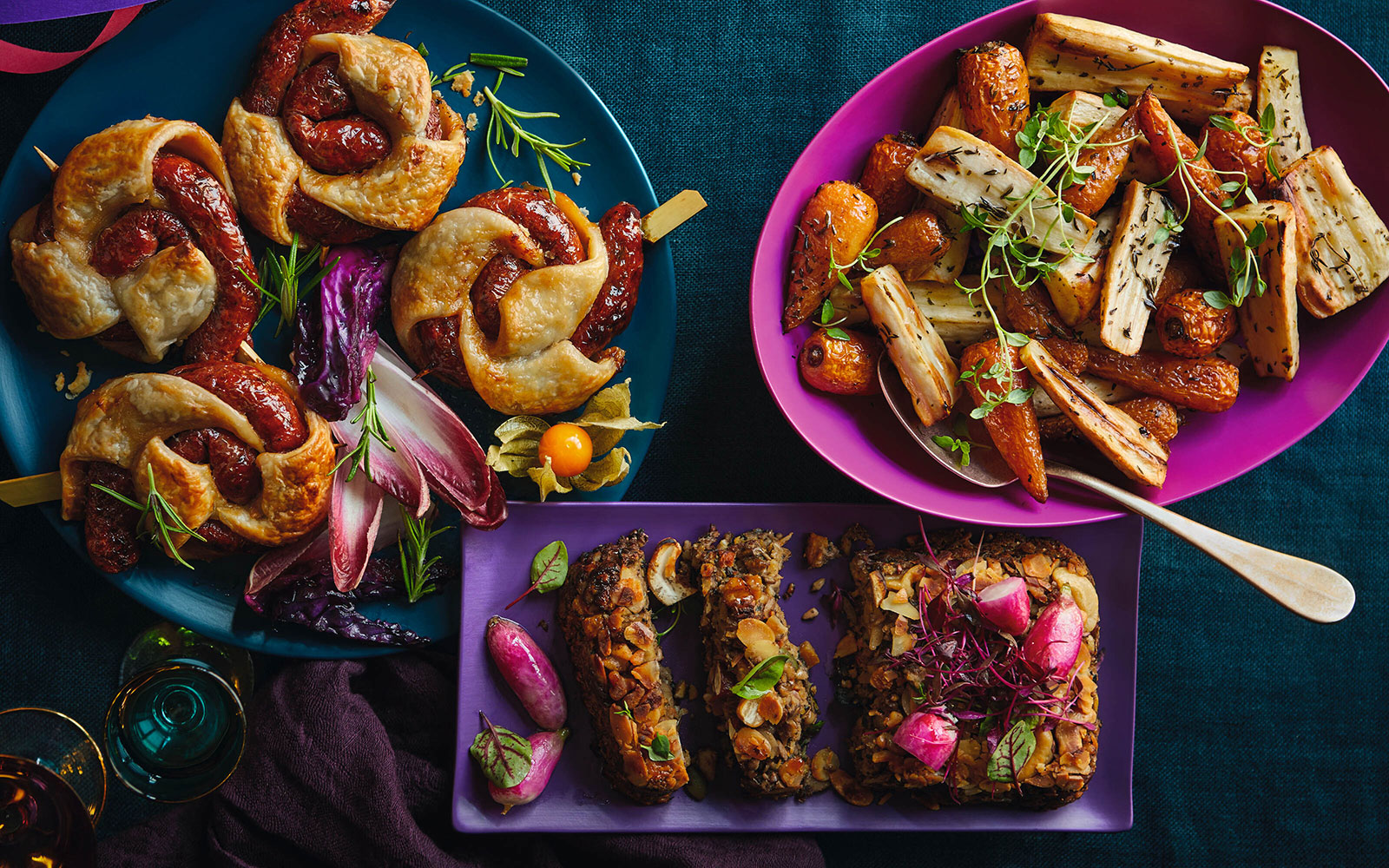 Waitrose
In response to the increased demand, Waitrose is offering its largest ever vegan Christmas range this year, with more than 20 products available. These include new vegan hors d'oeuvre for entertaining, such as Vegan Mini No Beef Empanadas and Vegan Thai Style No Fishcakes, which have already become bestsellers so far this year.
"I love being able to make delicious meat-free swaps very accessible for our customers and I wanted Christmas to be no different," Simona Cohen-Vida-Welsh, vegan product developer at Waitrose, said in a statement.
Additionally, the chain has also seen a rise in searches for vegan food on its recipe website, with 10 times more customers interested in making the Vegan Nut Wellington since last month and a 94 percent rise in searches for vegan Yorkshire pudding.
"I am delighted we are now able to provide a vegan option for every course and with vegan and vegetarian Waitrose Entertaining orders up 49 percent compared to last year, I have no doubt that this category will continue to go from strength to strength," Cohen-Vida-Welsh said. "I am already excited to see how we can expand the range even further next Christmas."
Vegan holiday food is everywhere
Waitrose joins a number of major supermarket chains adding more vegan options to their holiday product lineup. Last month, British supermarket chain Asda started rolling out its largest Christmas range to date with 97 products.
At Asda, consumers are now able to pick up everything they need for vegan holiday meals, including Christmas classics such as a Plant-Based Vegan Turkey Crown with Umami Stock; Breaded Vegan Brie with Sweet Chilli Dip; and Extra Special Vegan Chocolate Baubles.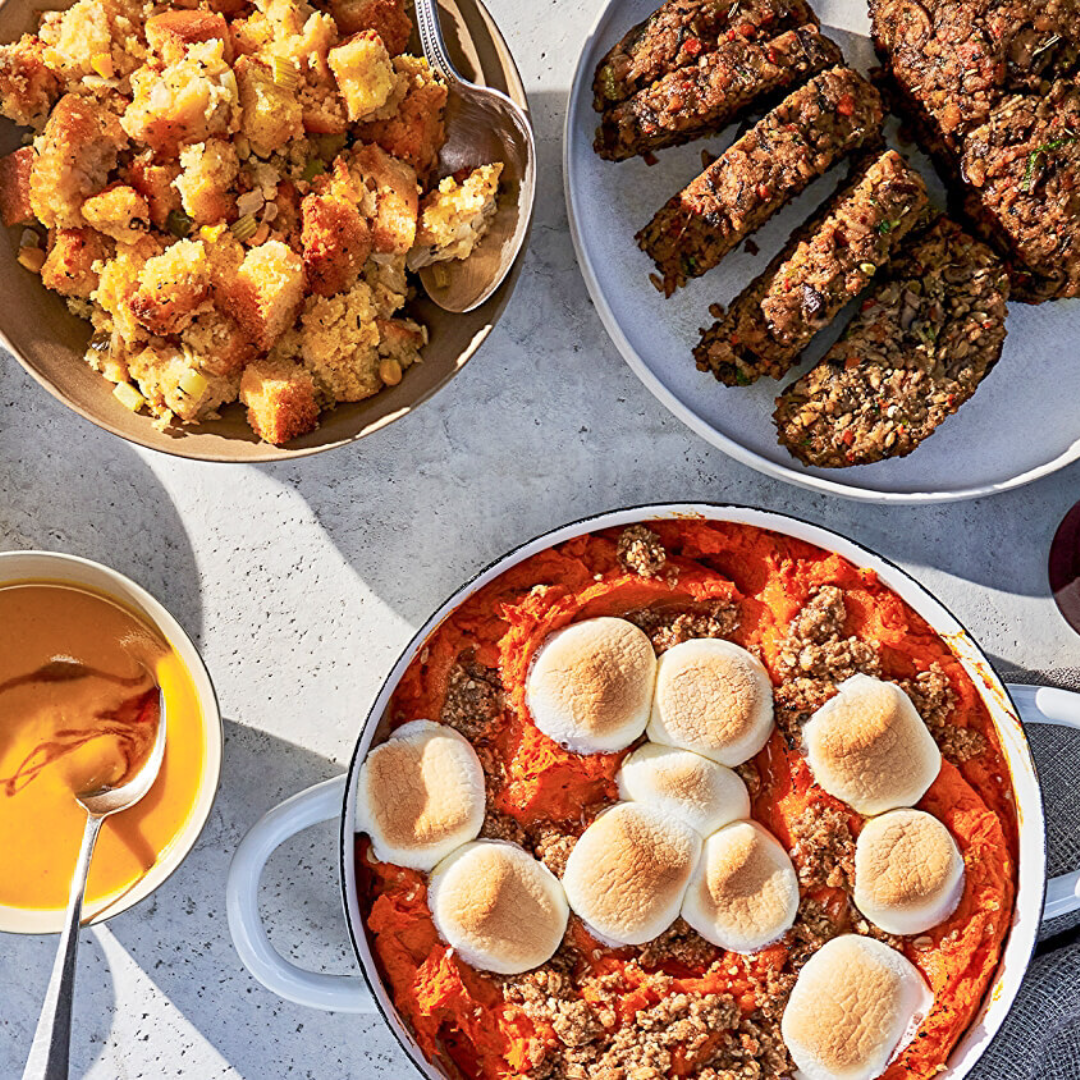 Whole Foods Market
Stateside, retailers like Trader Joe's are offering more vegan products for the holidays, including items such as Scandinavian Tidings Gummies, Oat Nog, Gingerbread Loaf, Winter Wassail Punch, and Candy Cane Joe-Joe's.
There are also supermarkets and restaurants across the country that will make vegan Christmas dinner for you, ready to eat, from a mushroom roast with all the fixings (including dessert) from Whole Foods Market to a vegan Turkey Wellington with walnut mushroom stuffing, Butternut Squash and Sage Soup, cranberry sauce, and more from Veggie Grill.
More Brits are eating vegan
The demand for vegan holiday offerings is increasing alongside the growing number of consumers who are reducing their meat intake. In 2020, a survey of 2,037 people found that nearly half (46 percent) of all Brits would be hosting at least one vegan during their Christmas dinner gathering. Additionally, 39 percent said that holiday would have been the first time they were considering vegan options for their Christmas celebration, and 74 percent of respondents said they were looking for plant-based alternatives to cheese for the holiday.
"Research shows that vegans and vegetarians look set to make up a quarter of the British population in 2025, and eating a vegan diet could be the 'single biggest way' to reduce our environmental impact on Earth," Lisa Harrison, Senior Brand Manager for cheese brand Applewood, said in a statement at the time.
"But, we were surprised by our survey results that show people are increasingly willing to forgo their traditional Christmas foodie treats for healthier alternatives even when it makes cooking vegan for the whole family," Harrison said.
Similar data showing this trend was released in 2019 by United Kingdom-based nonprofit The Vegan Society, showing that 24 percent of Brits would be cooking a vegan or vegetarian meal for guests for Christmas. The poll also found that eight percent of Brits would be eating their first meat-free Christmas meal that year, and eight percent would be eating fewer animal products due to social pressure they said they would feel from their guests to do so.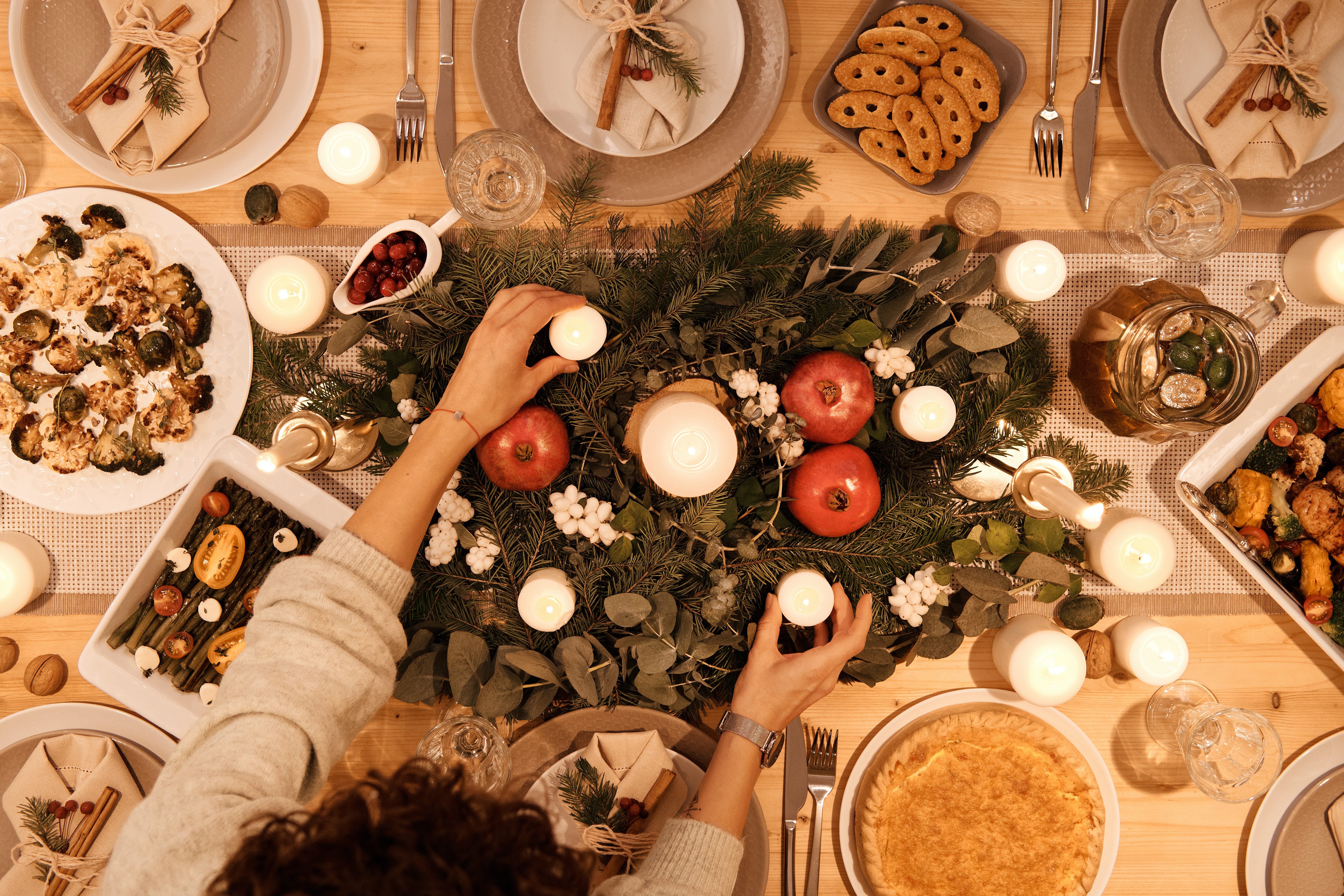 "It's really great to see more businesses offering vegan products, making it even easier for people to enjoy Christmas in a traditional style but without harming animals," Dominika Piasecka, a spokeswoman for The Vegan Society, said in a statement at the time. "The festive season should be a time of joy and kindness, and those values can only hold their true meaning if we extend them towards all beings."
For the latest vegan news, read: