Around one-third of the world's food is wasted every year, research indicates. It's a devastating statistic, especially when you consider that nearly one in 10 people around the world are going to bed hungry every single night. But on top of this, it's also bad news for the planet. That's because when food is thrown away or lost, it also means that all of the resources used to produce it are wasted. Plus, food in the landfill emits methane, a greenhouse gas 25 times more potent than carbon dioxide.
But it's not all bad news. There are things we can do to reduce food waste, and one of those is to buy from brands that are upcycling ingredients and turning them into vegan meat and dairy. The five brands below are turning food waste into delicious, nutritious new products.
Why is it important to reduce food waste?
The food industry depends heavily on resources to keep our grocery stores stocked up. These are things like water, land, and energy, for example, that help to keep crops nourished. Take potatoes, for example, which are loved by people all over the world. Every year, nearly 6 million potatoes are discarded, but, according to the Guardian, it takes more than 280 liters of water to produce one kilogram of the root vegetable. When the potatoes are thrown away, all of that water has gone to waste, too.
Transporting food all over the world is also incredibly taxing on the environment, In fact, transport accounts for around 19 percent of total food system emissions. Without a doubt, wasting food makes that impact even worse.
There are things we can do to reduce food waste from home (find tips from vegan chef Max La Manna here!), but much of the wastage is out of our hands—it happens during production, processing, or distribution, for example. And that's where brands can step in to help.
5 vegan protein brands reducing food waste
Check out the five brands below that are helping to reduce the amount of food that is wasted every year, and making delicious new products at the same time.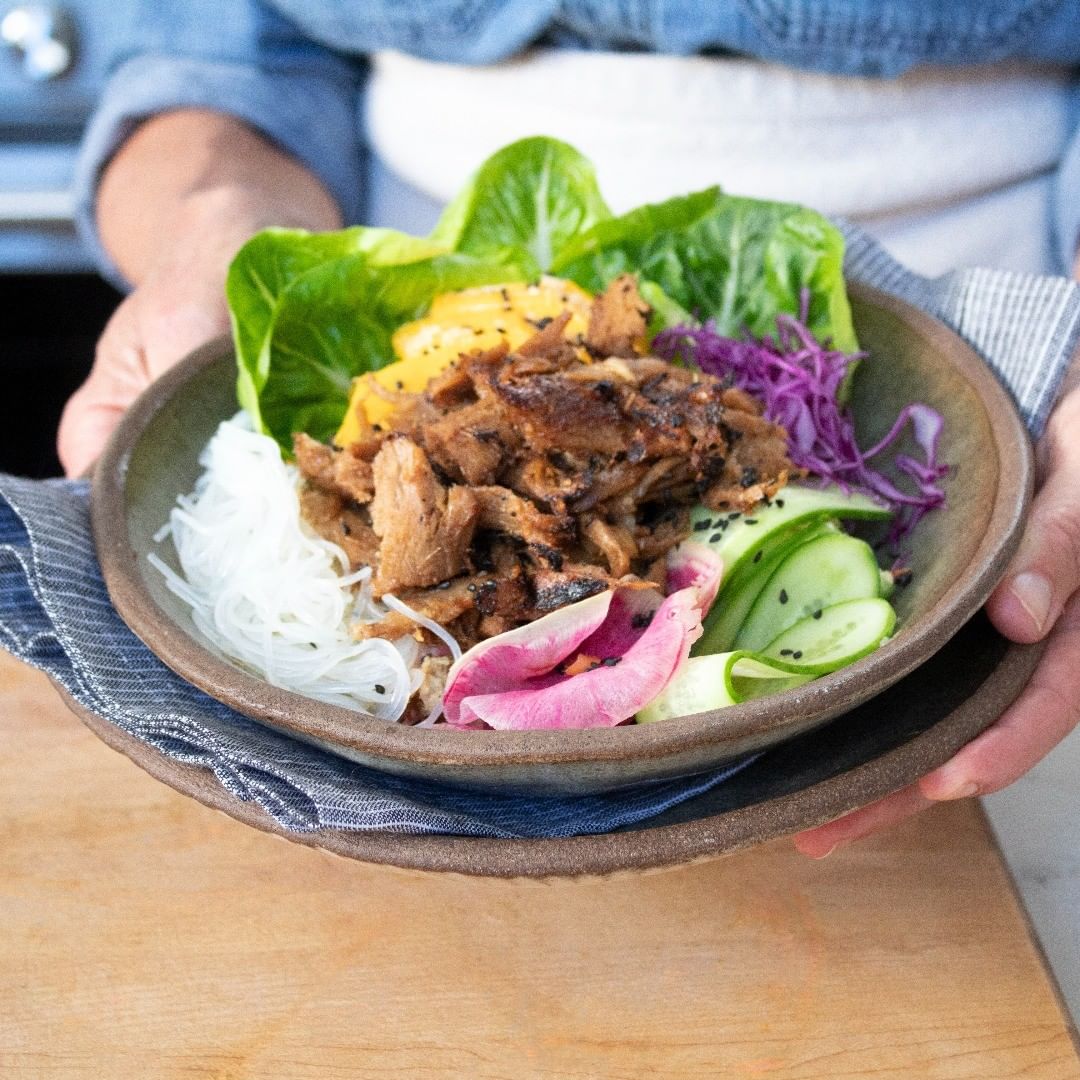 Planetarians
1 Planetarians
Based in San Francisco, Planetarians is making whole cuts of plant-based protein with upcycled ingredients, or, more specifically, "unavoidable co-products" from the food and beverage industries. According to the brand, usually, these products would go to feed animals in the livestock industry, but because animal agriculture is also devastating for the planet, making them straight into new food products is preferable. In fact, Planetarians notes that every kilogram of its vegan meat emits 32 fewer kilograms of carbon dioxide than animal meat.
get it here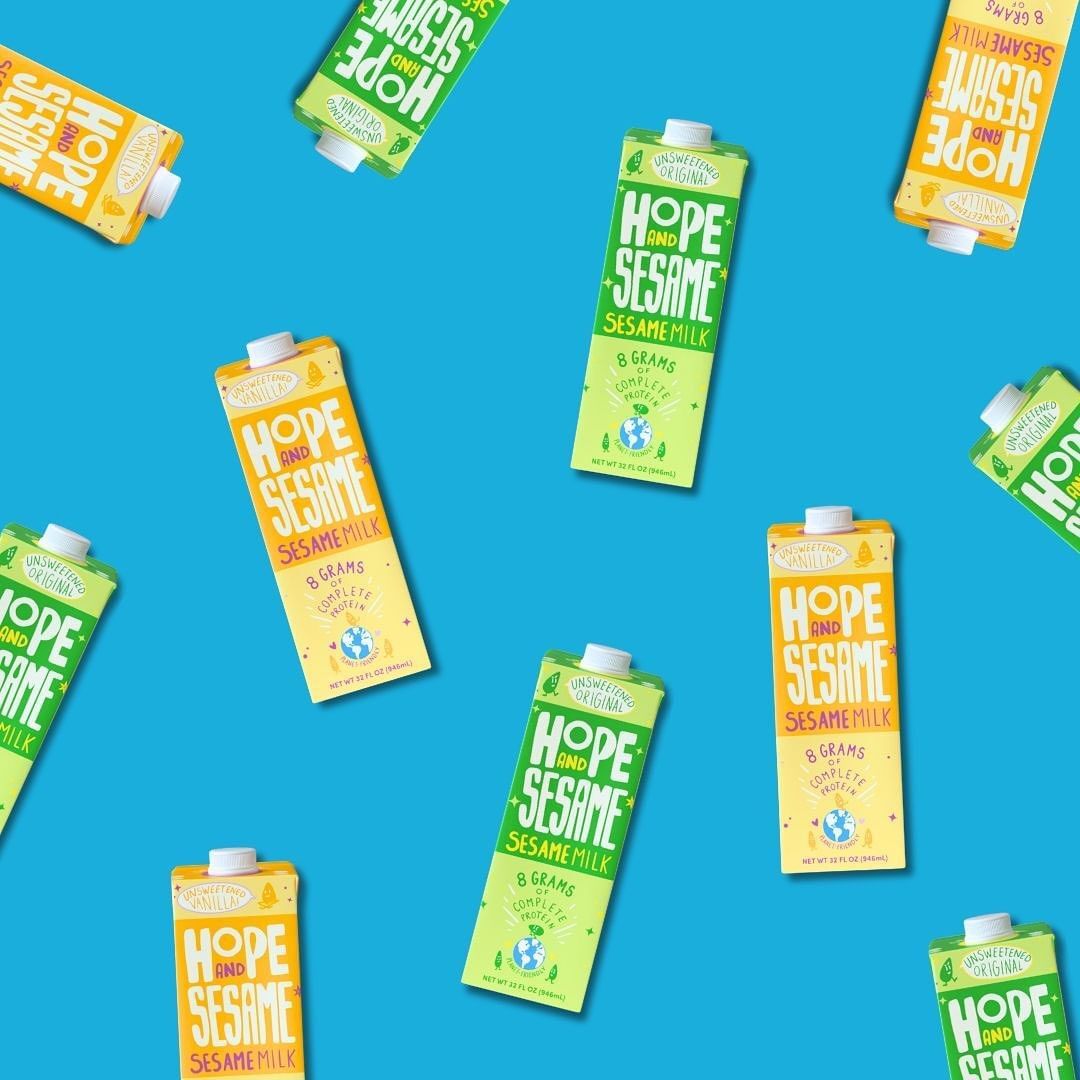 Hope and Sesame
2 Hope and Sesame
The plant-based milk market is booming; now, you can find milk from oats, nuts, seeds, and more on the shelves. But Hope and Sesame is progressing the market even further, by making vegan milk with the pulp left over from sesame oil production. The brand's Sesame Milk was the first plant milk in the world to earn the Upcycled Food Association certification, which is the first third-party certification program for upcycled products.
"Our mission is to disrupt the plant milk space worldwide with a delicious and highly nutritious non-dairy milk option that's also highly sustainable and planet-friendly," Julia Stamberger, CEO of Hope and Sesame's parent organization The Planting Hope Company Inc, said in a statement.
get it here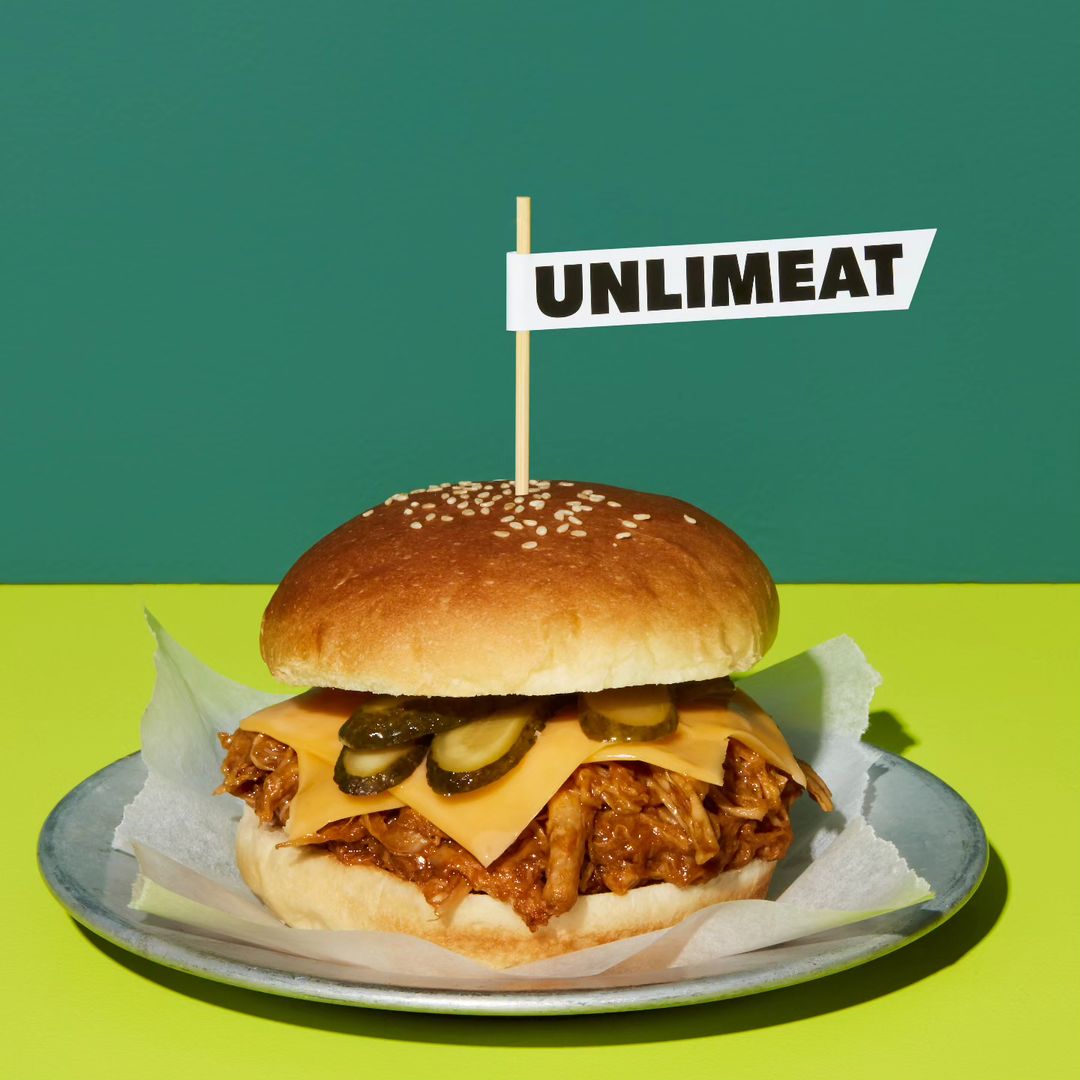 Unlimeat
3 Unlimeat
Korean brand Unlimeat upcycles excess grains, like wheat and rice, and turns them into delicious vegan meat products "designed for global cuisines." Its first product was Plant-Based Korean BBQ, which includes thinly sliced plant-based meat, which is high in protein, but contains zero trans fats or cholesterol. And now, it offers several variations, including Gochujang Plant-Based Pulled Pork and Smoky Chili Plant-Based Jerky—all made from waste.
get it here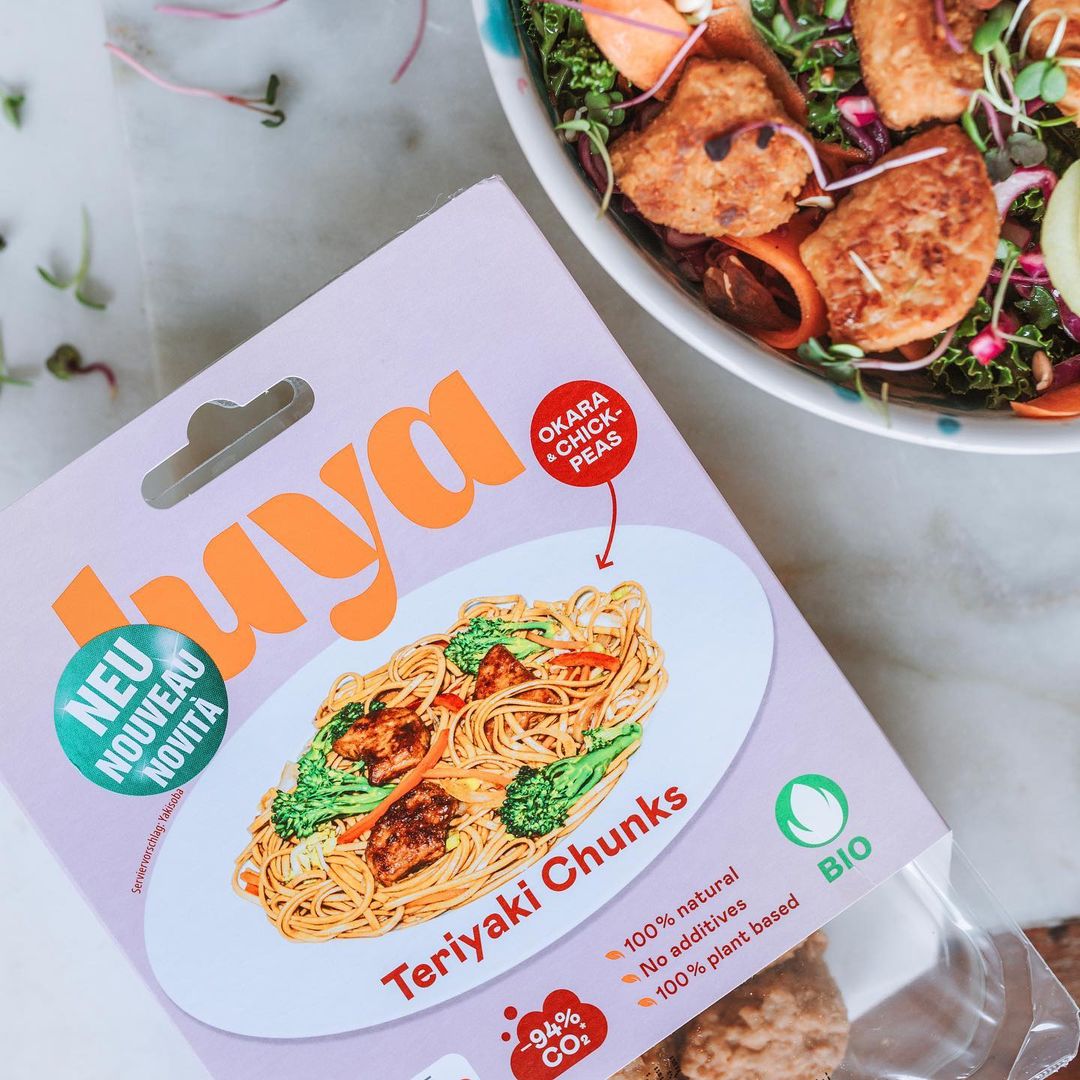 Luya Foods
4 Luya Foods
Swiss brand Luya Foods relies on okara, or soy pulp, from tofu and soy milk production to make its range of tasty vegan meat products, which include Curry Chunks, Teriyaki Chunks, and Garden Herb Chunks. "We have created a process—based on traditional fermentation methods—to turn okara into incredibly delicious, juicy, and nutritious all-rounders that are rich in fiber and easily absorbable iron and offer a complete protein profile with all nine essential amino acids," the brand notes.
Check it out
For more on food innovation, read:
Here at VegNews, we live and breathe the vegan lifestyle, and only recommend products we feel make our lives amazing. Occasionally, articles may include shopping links where we might earn a small commission. In no way does this effect the editorial integrity of VegNews.