First came beefy, "bleeding" vegan burgers. Next, plant-based chicken swooped in as competitors raced to deliver their vegan alternatives to the masses. And now, vegan seafood has entered the chat. From smoked salmon to crispy crab cakes, chewy shrimp, and sushi-grade tuna, the world of vegan seafood is nothing short of a treasure trove. Whether you're already fish-free or seriously contemplating it, here are some vegan seafood brands to pile in your cart.
What is vegan seafood?
You probably already figured it out, but vegan seafood is seafood made without any animals. It's better for the oceans and marine life because it's not attached to overfishing and ghost nets. Animal-free ingredients can be used to make shrimp, canned tuna, fish filets, sushi-grade fish, crab cakes, and more. What it's made from varies by brand. Some use protein-rich legumes to mimic the flaky texture of fish. Others use soy for a meaty texture. Or, some use konjac, a root vegetable that's used to make zero-calorie foods like shirataki noodles and konnyaku, a bouncy, chewy cake that's used in Japanese cuisine.
Vegan seafood brands
Stock up on these vegan seafood products on your next trip to the grocery store.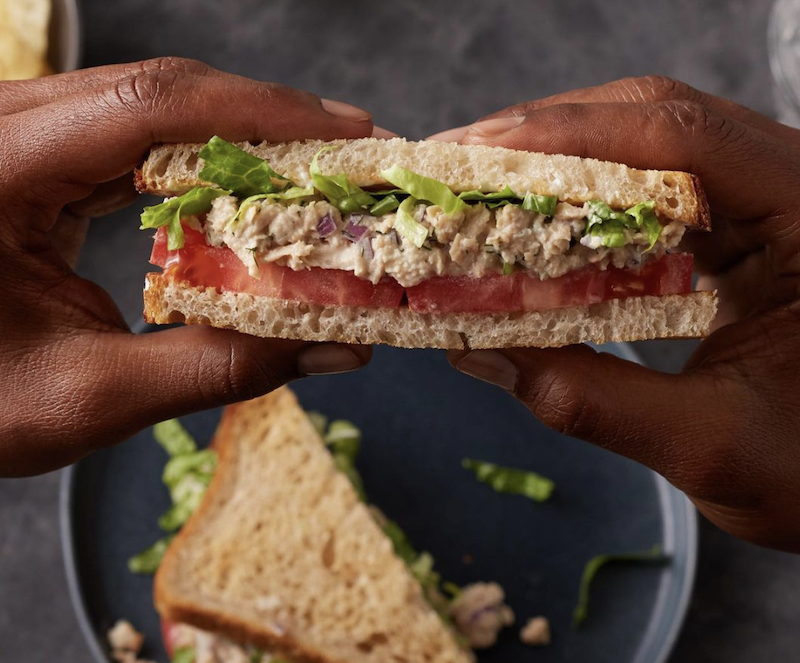 Good Catch
1Good Catch
From the founders of the popular Wicked Healthy blog and ready-made meal brand Wicked Kitchen, Good Catch has wowed the world with its cooked tuna products. The line of packaged vegan tuna, salmon burgers, fish sticks, crab-less cakes, and fish filets is available at hundreds of locations across the US and Canada. The brand uses a blend of seven proteins—pea protein isolate, soy protein concentrate, chickpea flour, faba protein, lentil protein, soy protein isolate, and navy bean powder—to make its products.
Get it here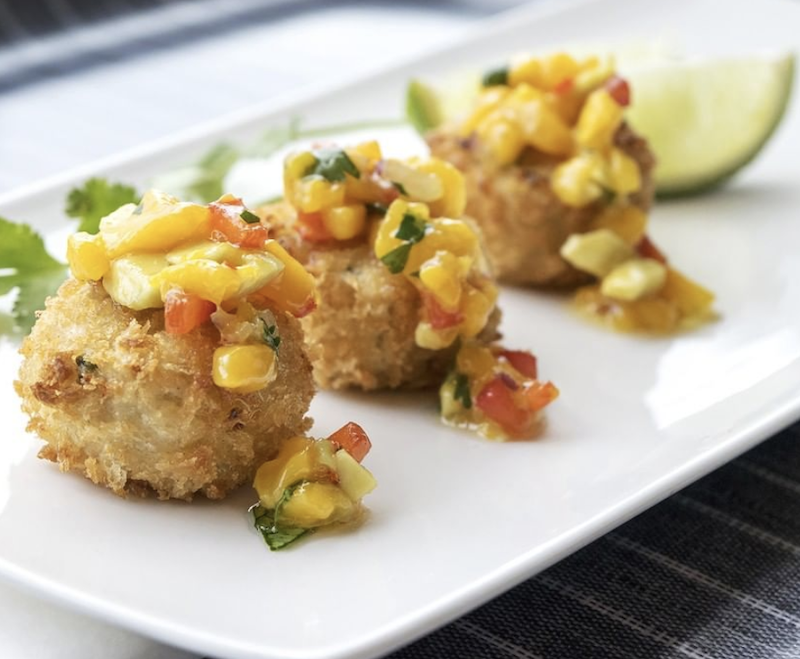 Gardein
2 Gardein
Craving something fried? Gardein is a pioneer in the vegan fish sector after gaining a loyal consumer base by sampling its Crabless Cakes—which would make fantastic hors d'oeuvres—at festivals just before the pandemic hit. The Fishless Filets and Mini Crabless Cakes are widely available across the US in most major supermarkets and health food stores. Bring on the chips and vegan tartar sauce!
Get it here
All Vegetarian
3All Vegetarian
Not only are these fishy products all vegetarian, but they're also all vegan, too. This company started out as a wholesale business, selling only to restaurants, but it has since expanded to the retail sector. As home chefs, we thank them. The chewy vegan shrimp are perfect for skewers or serving with linguine tossed in lemon, garlic, and olive oil. Meanwhile, the plant-based tuna makes for a great filling in sandwiches and wraps.
Get it here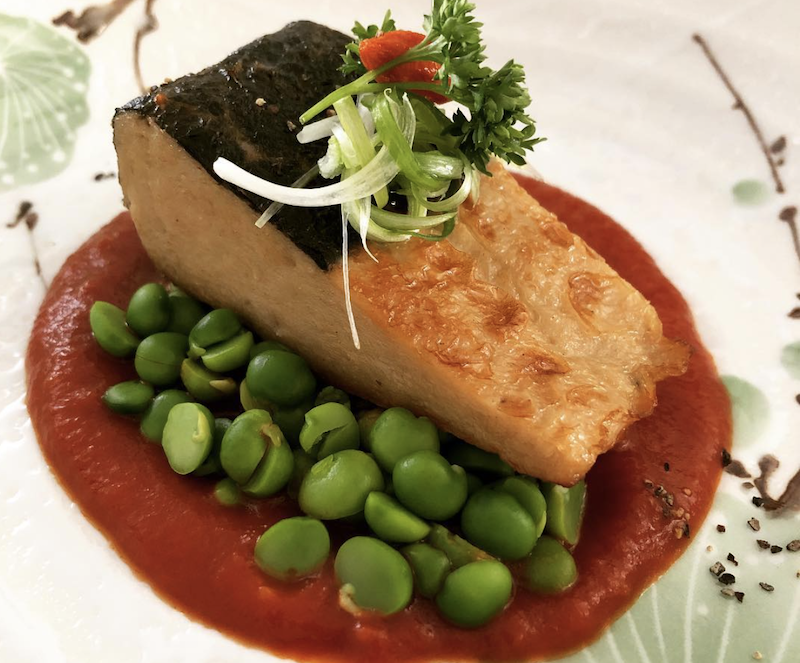 BeLeaf
4 BeLeaf
There are a handful of companies making vegan shrimp, but BeLeaf may be the only one mass-producing plant-based ribbon fish (aka salmon steaks). The tender piece of vegan seafood is made with a mix of soybeans, wheat gluten, seaweed, and spices to nail the flaky fish texture and the clean salmon taste. Unlike animal-based salmon, this filet is easy to cook. Bonus: you don't have to worry about any bones. The brand also now makes fish filets, calamari, tuna sashimi, and salmon sashimi.
get it here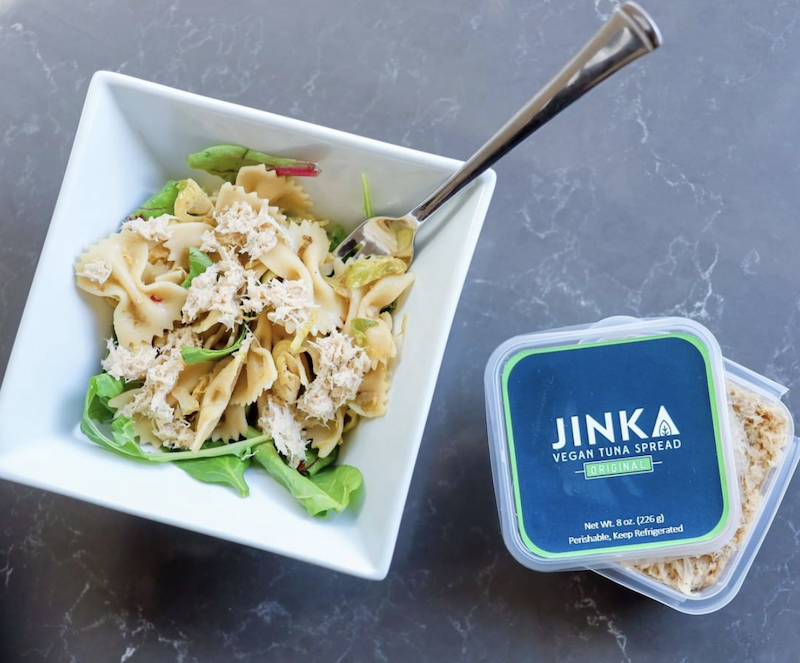 JINKA
5 JINKA
Looking for some major umami to schmear on your bagel? Try JINKA's vegan tuna fish spread. Not quite cream cheese and not quite tuna salad, this smearable, slightly textured tuna works as a dip, spread, filling, and topper. Flavors come in Original, Lemon and Dill, and Spicy. Find it online, at Whole Foods Market, and at independent grocery stores nationwide.
get it here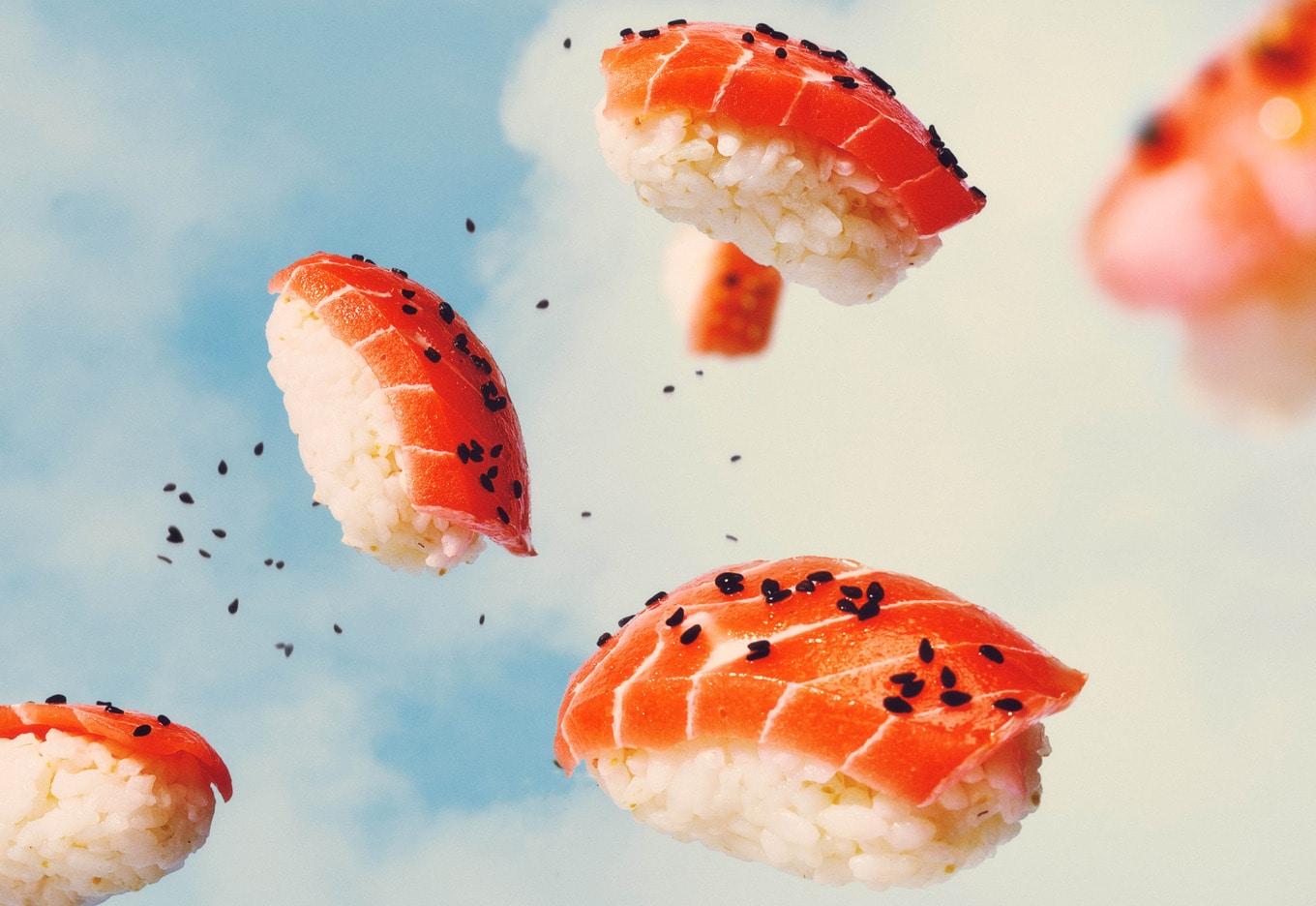 Boldly
6 Boldly
Australian-born company Boldly aims to disrupt the global seafood market with its innovative vegan seafood products. The brand's largest selection of vegan seafood products includes everything from salmon to calamari to whitefish. The seafood line will make its retail debut soon at Los Angeles-based grocery store Bestie's Vegan Paradise.
Get it here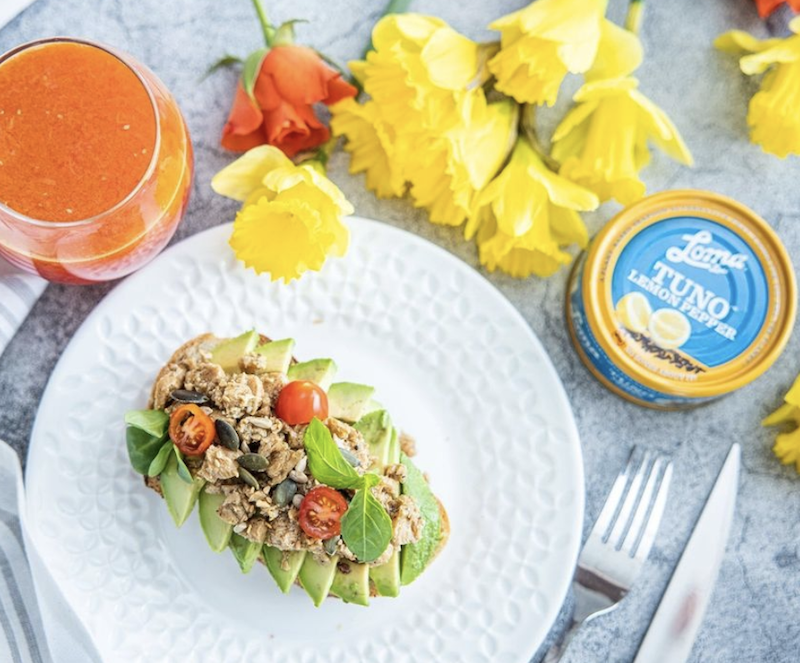 Tuno/Loma Linda
7 Tuno by Loma Linda
Whether you're looking for canned or pouched vegan tuna, the Loma Linda brand has you covered. While we've already mentioned a few plant-based tunas on this list, the flavors of this brand are absolute standouts. Tasty varieties include Thai Sweet Chili, Lemon Pepper, and Spring Water. Hello, vegan spicy tuna melt!
get it here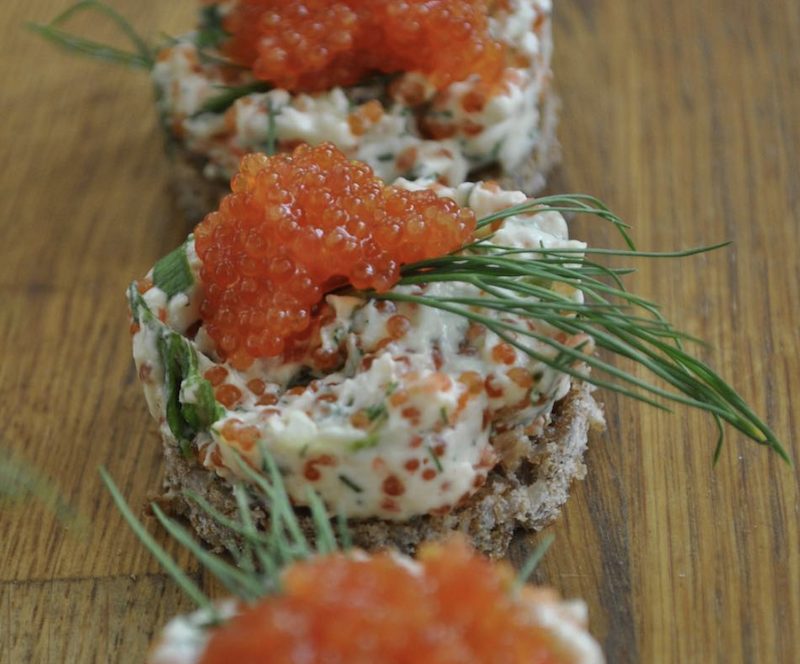 Cavi-art
8Cavi-art
Oh, you fancy! Cavi-art has created vegan caviar for the refined and sophisticated palates. These salty umami pearls are made from seaweed, water, salt, spice extracts, and a stabilizer to give them that unique fish egg texture—without the fish. Like fish eggs, vegan caviar is a rare find in stores, but anyone can purchase a case online at Vegan Essentials. You have to try it at least once!
get it here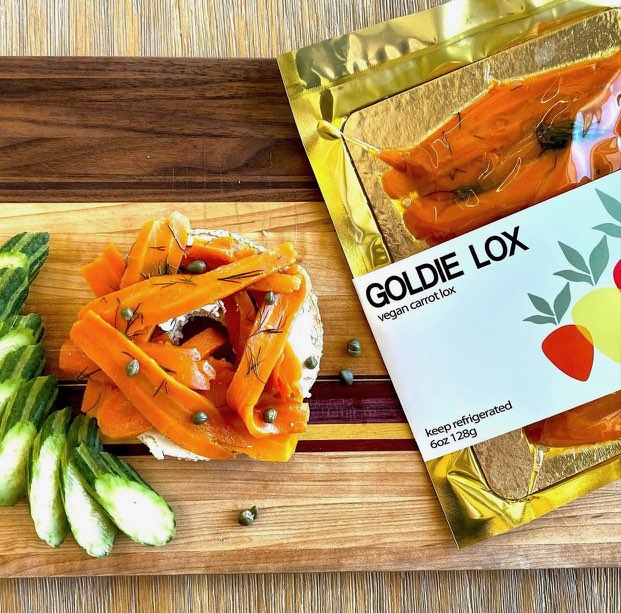 Goldie Lox
9Goldie Lox
Created by a scientist-turned-chef, this vegan smoked salmon is a must-have for any Sunday brunch spread. These fishless strips are made using organic carrots, dill, salt, and tamari for a smoky flavor perfect for topping on your favorite bagel. Find it in select San Francisco grocers or online.
get it here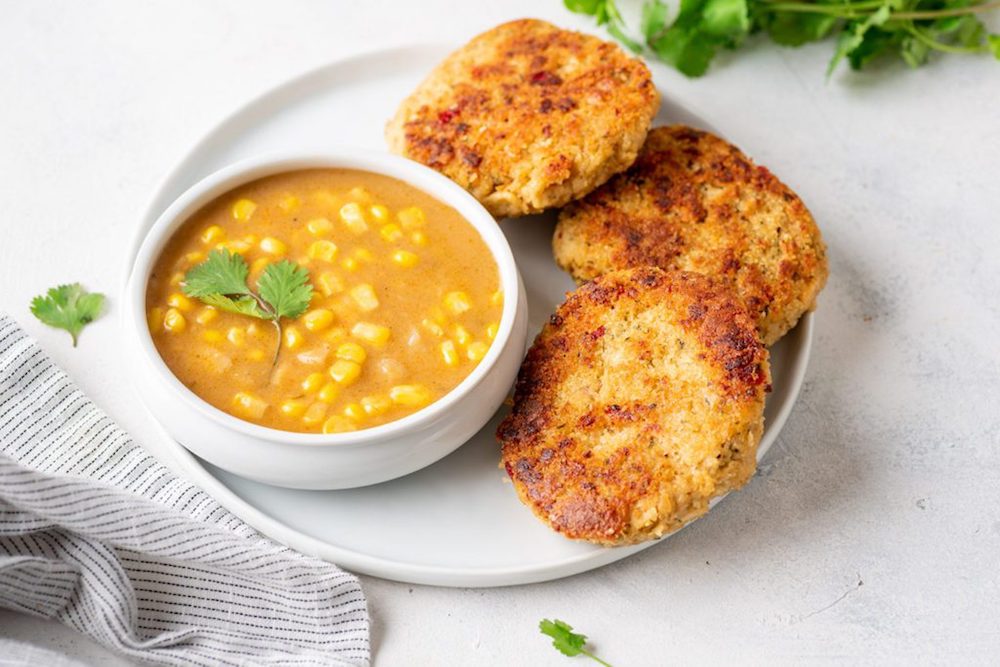 Hungry Planet
10Hungry Planet
Founded to improve human and planetary health, Hungry Planet and its selection of plant-based meats aren't to be missed. These chef-crafted alternatives were perfected over a decade of research and development, and the proof is in the pudding. These crispy, golden crabless cakes are packed with fiber and protein and are sure to be a hit with everyone at your kitchen table.
get it here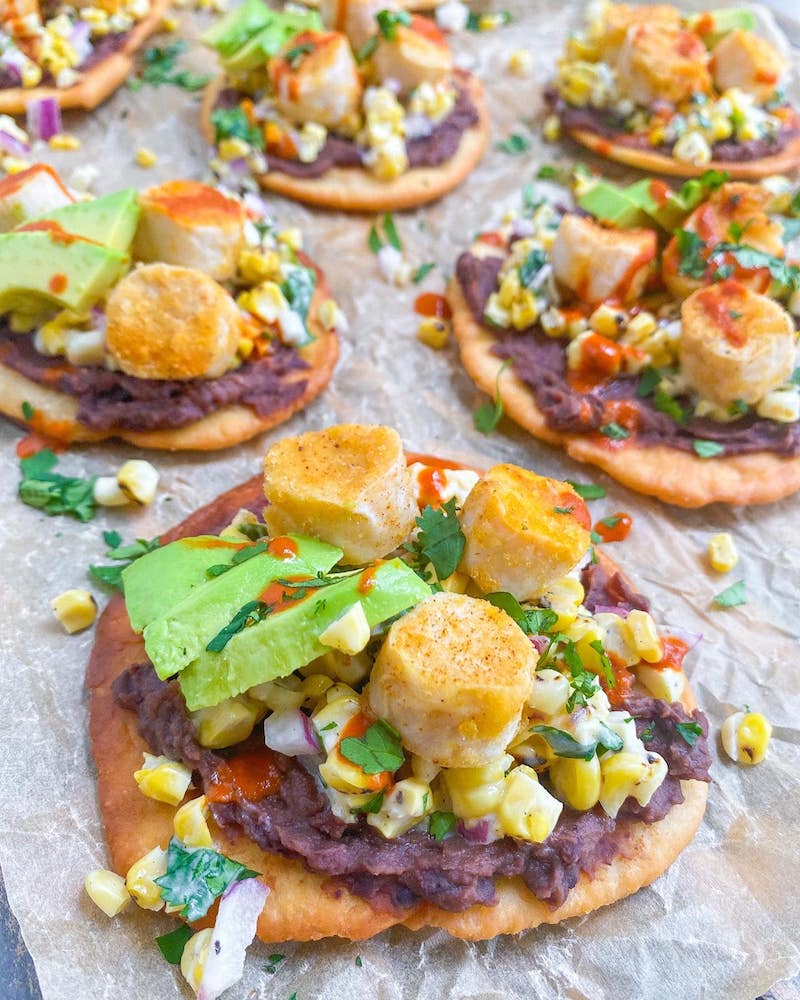 The Plant Based Seafood Co
11The Plant Based Seafood Co
This women-operated, family-owned company isn't just whipping up vegan fish—they're wowing us with spice-dusted vegan scallops. Elevate your dinner with a helping of these konjac-based bites (ready in just two minutes!). Don't forget the wine.
get it here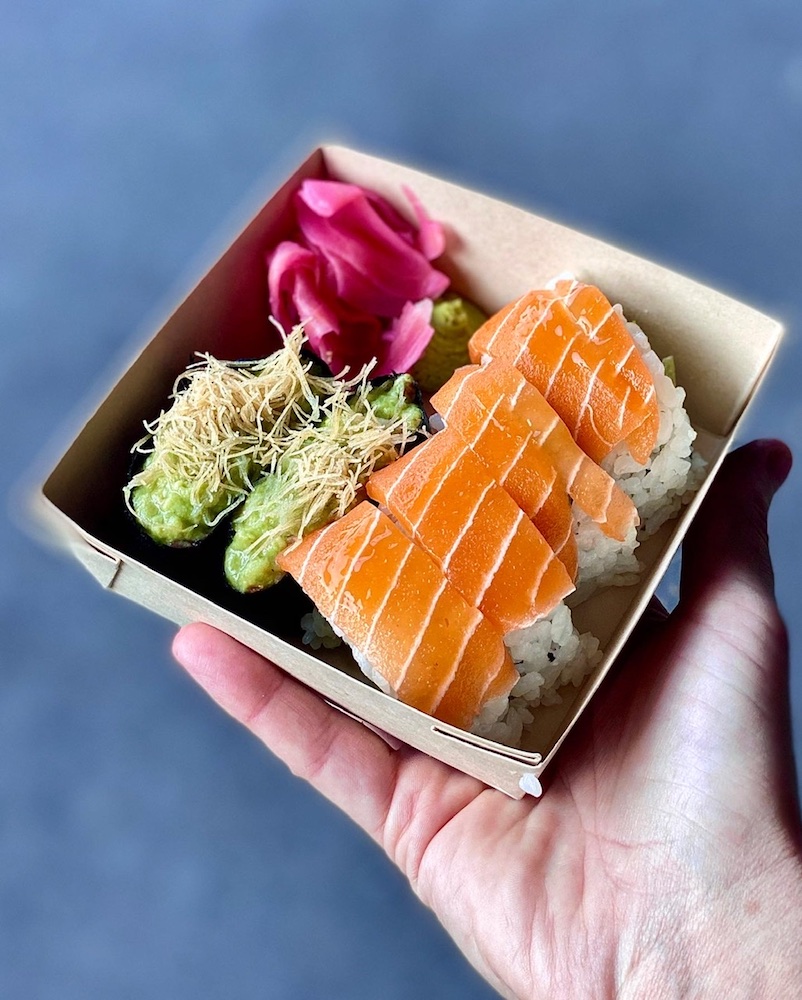 Vegan Finest Foods
12 Vegan Finest Foods
It's no surprise this vegan sashimi went viral. These realistic slabs of tuna and salmon sashimi took our collective breath away, and their familiar tastes and textures kept us coming back for more. Don't miss Vegan Finest Food's Shrimpz (in Crispy Lemon and Crispy Chili flavors), Kalamariz, and Tasty Cod. It's a vegan seafood extravaganza!
get it here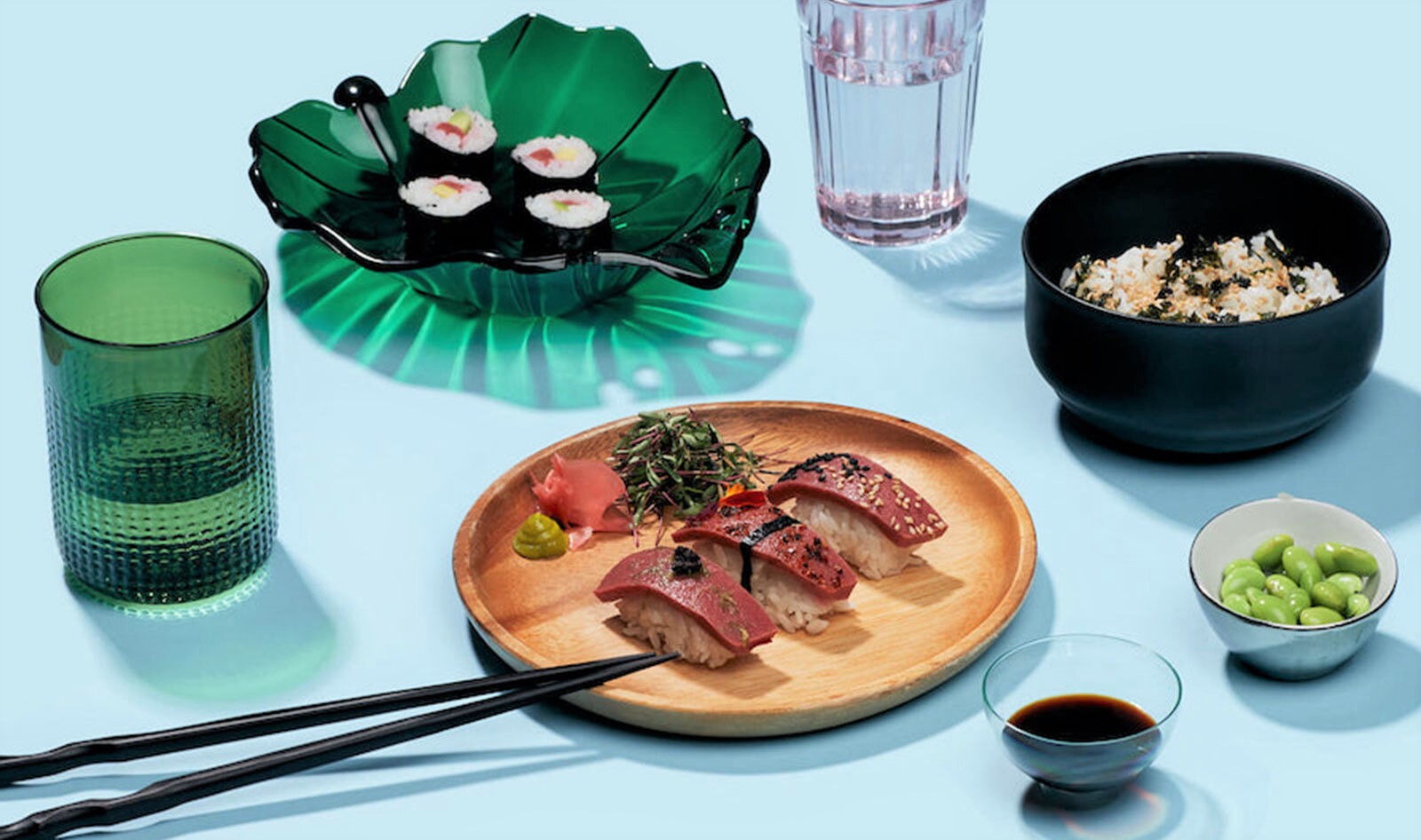 Current Foods
13 Current Foods
Previously known as Kuleana, food technology startup Current Foods is making a splash in the vegan seafood sector. The brand's sushi-grade vegan tuna was named one of the best 100 inventions of 2021 by TIME magazine. Free of the top eight allergens, this plant-based tuna is made from a blend of bamboo, potatoes, radish, tomatoes, algae, and peas. The results? Familiar flavors and perfect textures that will make you forget about the real deal.
get it here
For more on vegan seafood, read: