When it comes to new vegan products, 2023 is set to be the biggest year yet. The VegNews team just returned from the 2023 Natural Products Expo West—the world's largest trade show for natural products—where we discovered a wide variety of new dairy-free cheeses, plant-based meat, vegan desserts, and so much more. From super nostalgic marshmallow cream and kid-friendly Lunchables-style meals to high-end AI-powered vegan brie and bleu cheeses (this new technology has us in awe), we are so excited to share with you the 12 best new products coming to store shelves this year. You might need a bigger cart.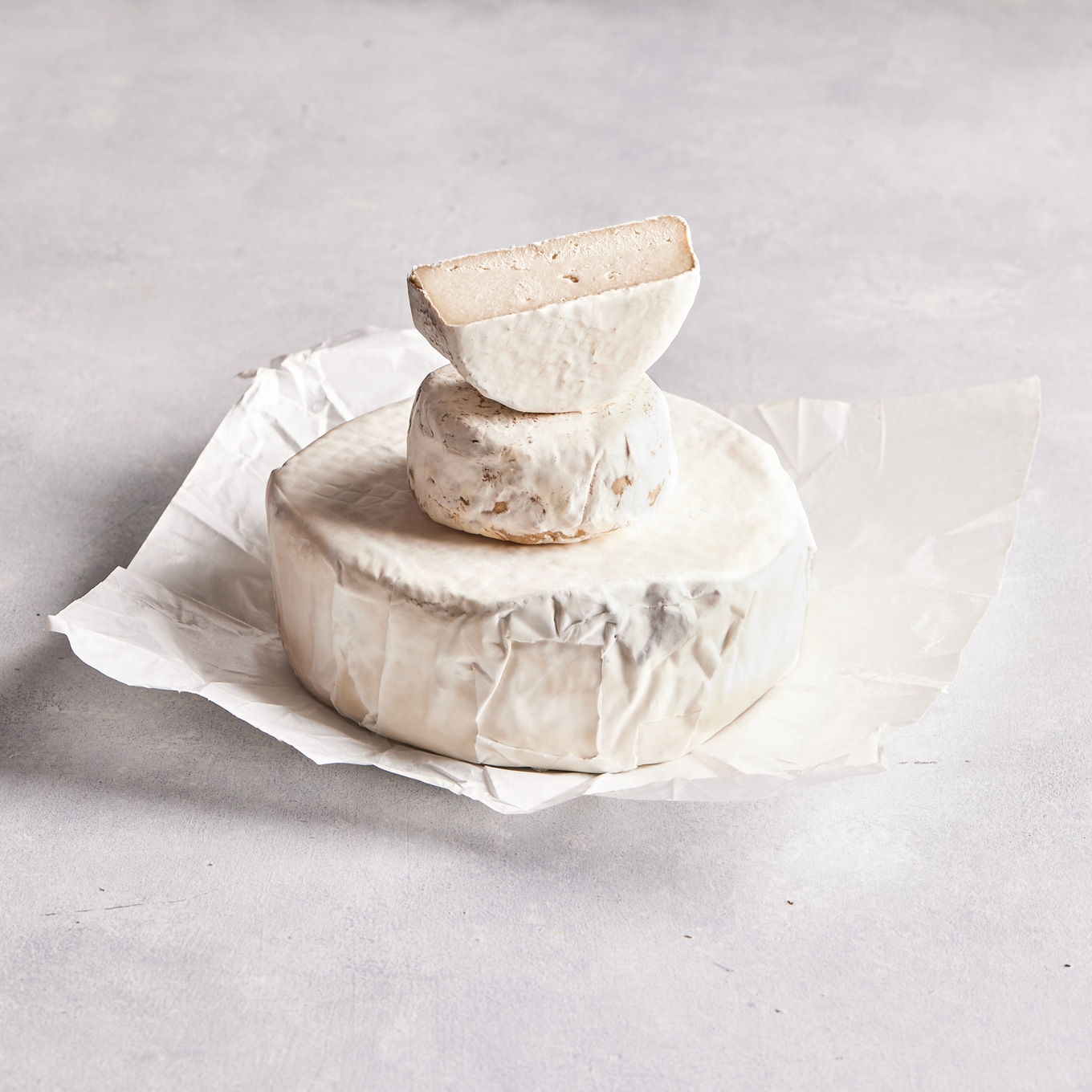 Climax Foods
1 AI-Powered Vegan Cheese
California-based, deep-tech startup, Climax Foods—headed up by former SpaceX scientist Oliver Zahn, PhD—is recreating one of the most desired animal foods using plants, starting with four creamy vegan cheeses. The brie and bleu cheeses were ready for sampling at Expo West, and the tangy, deeply rich, and creamy textures and flavors blew our editors away. To best approximate dairy cheeses, Climax relies on its AI tech frameworks to identify the ideal building blocks for making vegan cheese using the world's 300,000 edible known plants.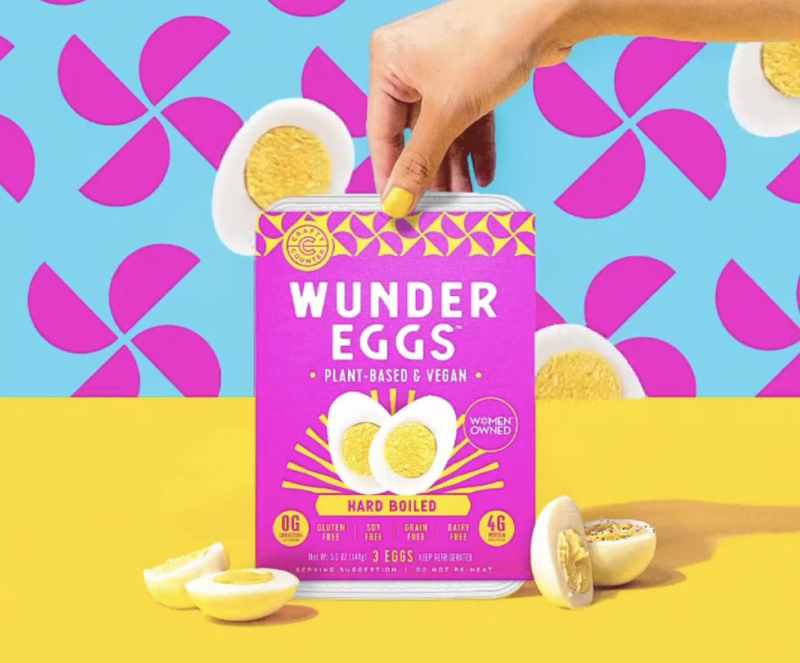 Crafty Counter
2 WunderEggs Hard Boiled Vegan Eggs
Texas-based, women-owned, plant-based brand Crafty Counter has cracked the code on vegan hard-boiled eggs. The brand's ready-to-eat eggs are made from cashews, almonds, coconut milk, and agar (a seaweed-based gelatin substitute) and colored and flavored with turmeric and nutritional yeast to achieve the classic eggy look and texture.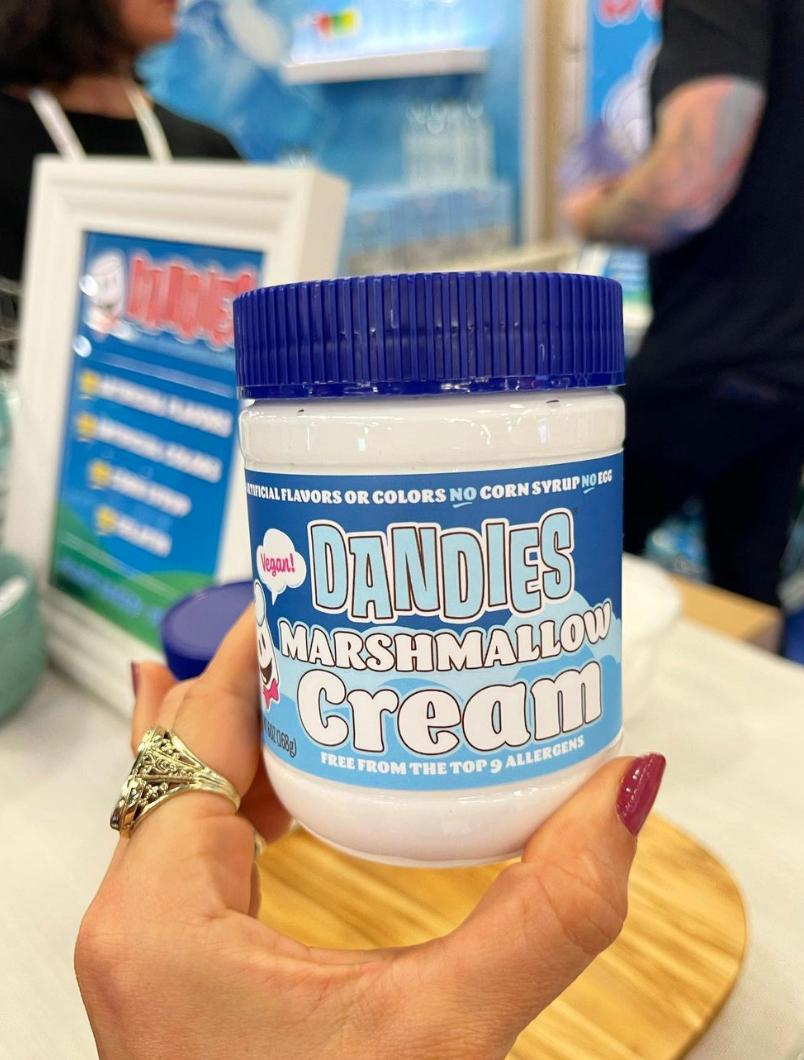 VegNews
3 Dandies Marshmallow Cream
Chicago Vegan Foods (CVF) plans to launch gelatin-free vegan marshmallow cream under its Dandies brand later this year, and VegNews Editors got a first taste. Dandies' new vegan marshmallow fluff is free from the top eight allergens, including soy, and is made with certified vegan sugar. Unlike other puffy marshmallow products under the Dandies brand, the newest addition is also carrageenan-free and represents the first offshoot from its core line of solid vegan marshmallows.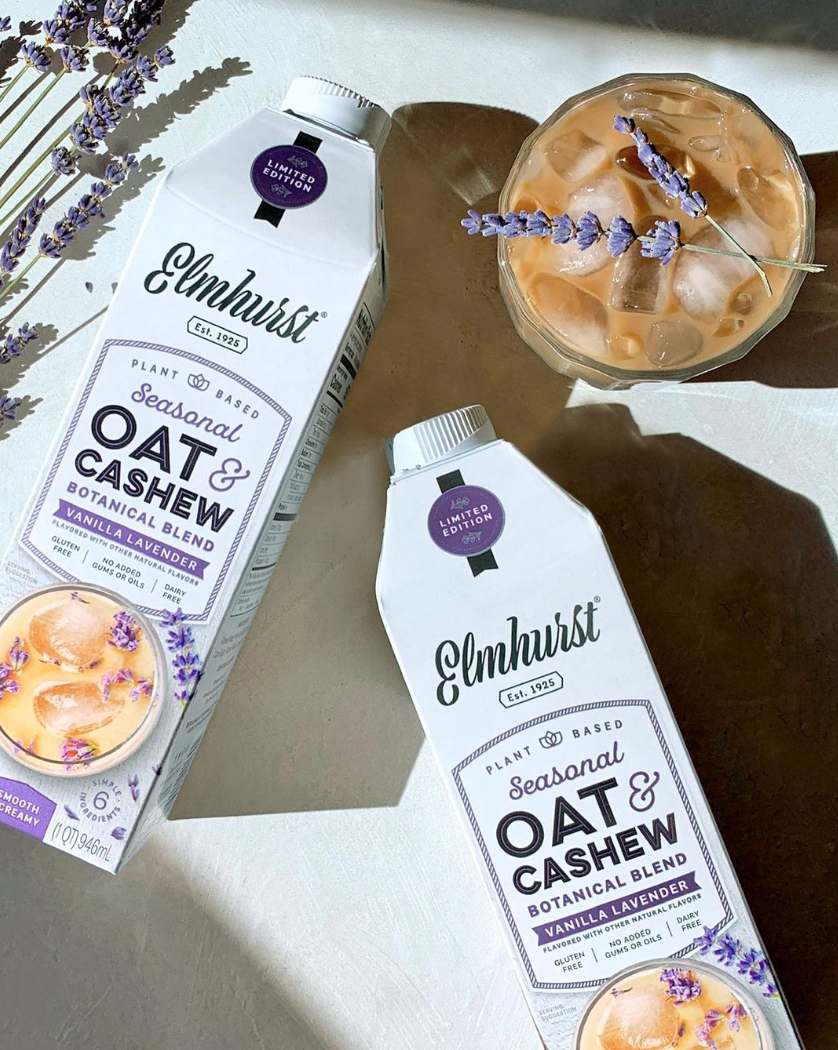 Elmhurst
4 Elmhurst Oat and Cashew Vanilla Lavender Milk
Craving a trendy dairy-free lavender latte like all the Gen Zers on TikTok? Elmhurst, a popular dairy-free milk brand, has now made it easier than ever. Made from a base of oat and cashews, the new seasonal vanilla lavender milk has no added gums or oils, and is made from just six simple ingredients. Needless to say after one sip of this new flavor in an iced latte, we were sold.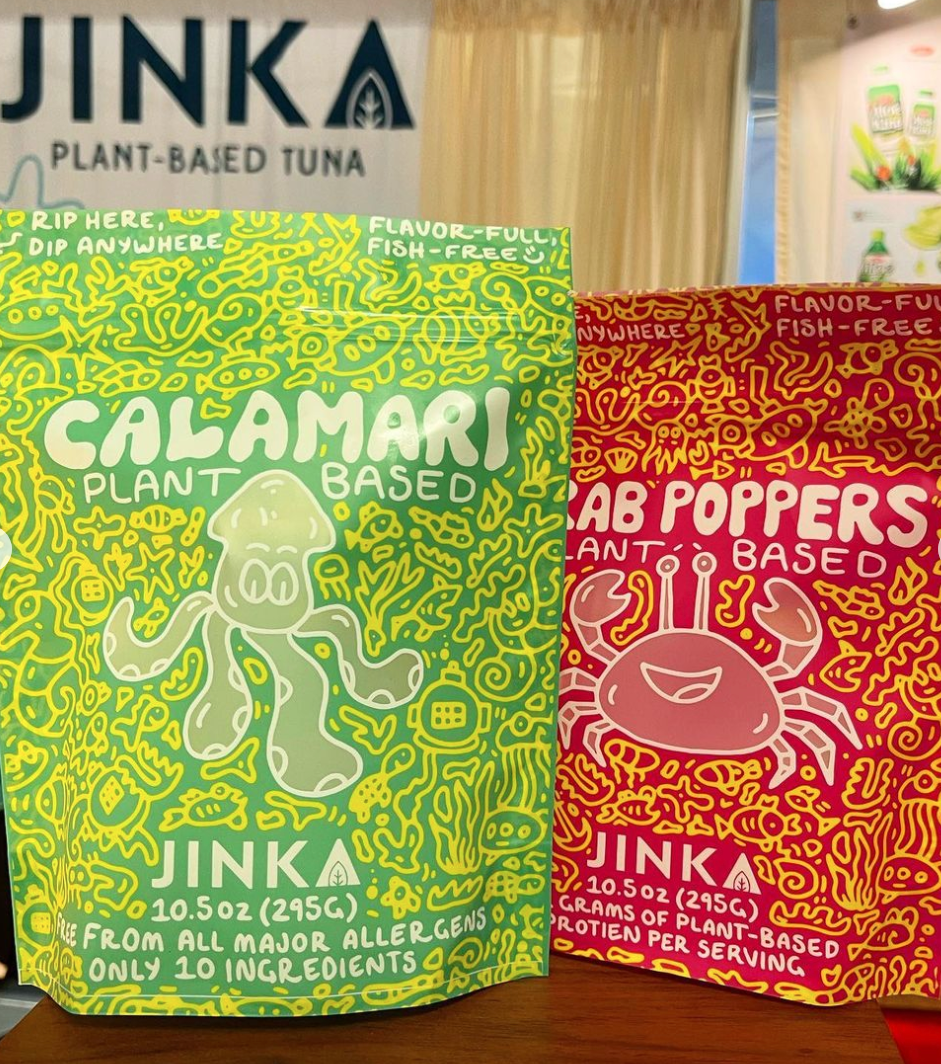 Jinka
5 Jinka Calamari
Jinka, makers of ready-to-eat vegan tuna, have expanded into a new world of vegan seafood with these tempura-battered, fish-free calamari bites. The frozen product offers a similar taste and texture to its appetizer-ready, meaty counterpart, along with a healthy dose of plant-based proteins and omega-3 fatty acids. We, for one, can't wait to dip these into some tasty cocktail sauce or spicy marinara sauce.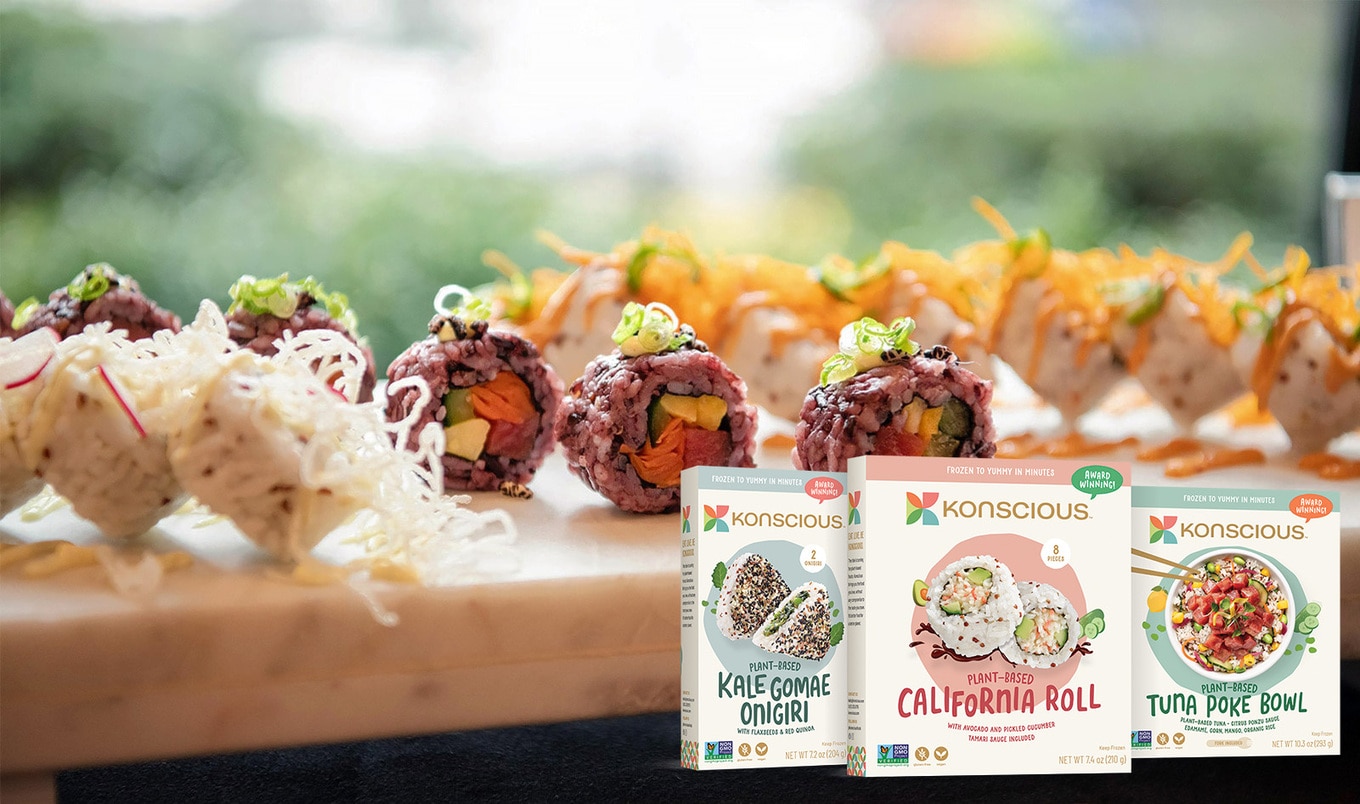 Konscious Foods
6 Konscious Foods Vegan Seafood Line
The new vegan sushi line, started by Yves Potvin, was developed in partnership with plant-based protein industry group Protein Industries Canada (PIC), ingredients company Merit Foods, and seaweed brand Canadian Pacifico Seaweeds—all of which invested $15.3 million into the project. And with offerings such as California Rolls, Spicy California Rolls, Tuna Avocado Rolls, and Rainbow Rolls, plus two-piece onigiri products in options such as Kale Gomae, Korean BBQ Mushroom, Roasted Corn & Poblano, and Japanese Vegetable Curry varieties, there's much to acclaim about this revolutionary line.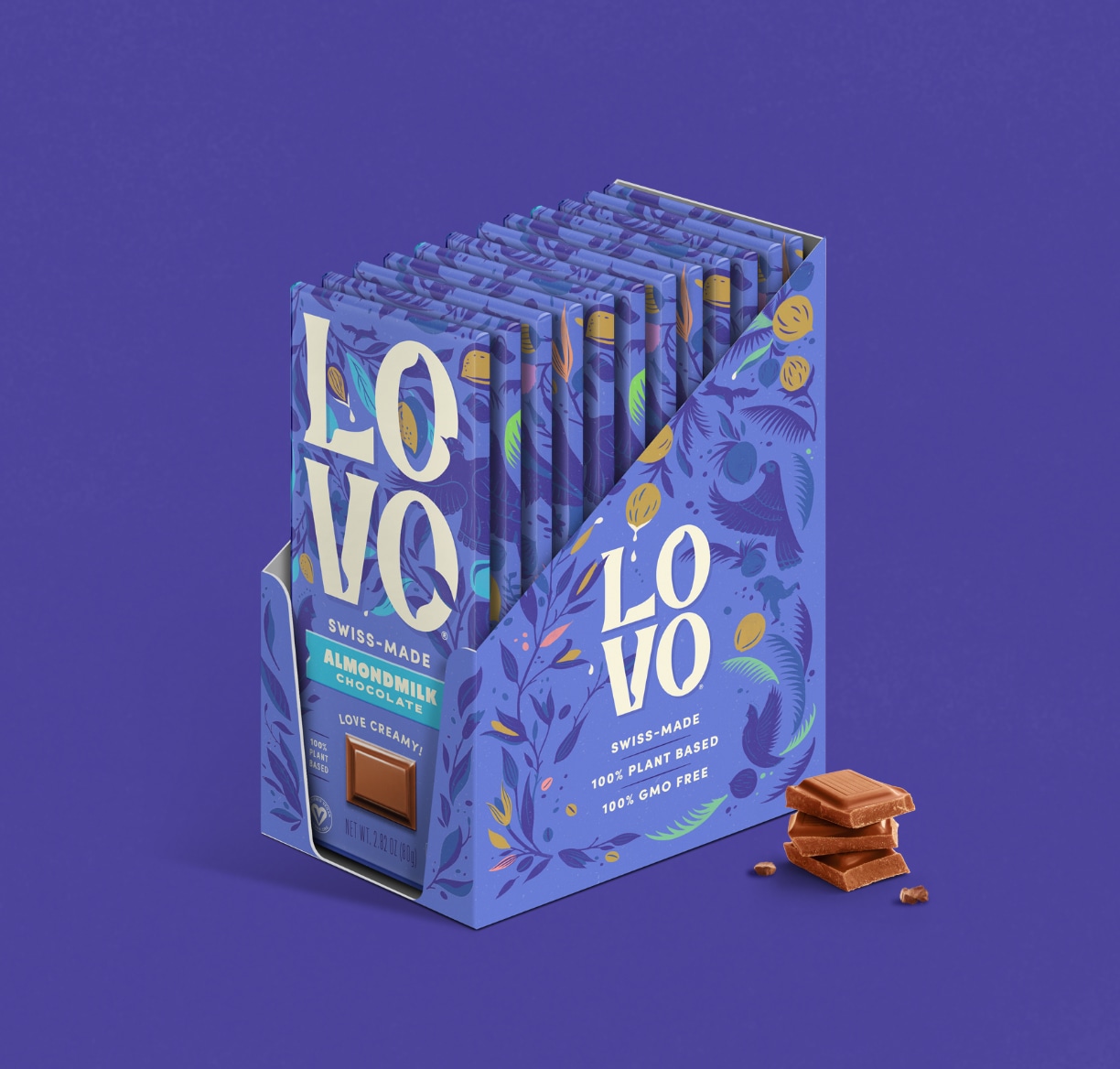 LOVO
7 Lovo Swiss Milk Chocolate
Newly launched by couple Simon Lester and Courtenay Vuchnich, the brand reimagines chocolate by replacing dairy with plant milks using Swiss chocolate-making techniques. Switzerland is widely known as the birthplace of milk chocolate, and these bars come in four different plant milk varieties that offer a creamy, familiar consistency to the milk chocolate bars we grew up on.
Meati Foods
8 Meati Whole-Cut Steak and Chicken
Mycelium company Meati Foods has developed a way to make whole-cut vegan chicken and steak from mushroom roots, and we are in disbelief with the result. The mycelium used to make the whole-cut vegan proteins is grown inside fermentation tanks and then combined with high-protein fibers—which resemble the texture of chicken breasts and steaks—along with a proprietary mix of spices to form a vegan steak or chicken cut that is unbelievably realistic. And the public is hungry for mushroom meat, as when Meati launched its whole cuts in 2022 for national delivery through its website, they sold out in mere hours.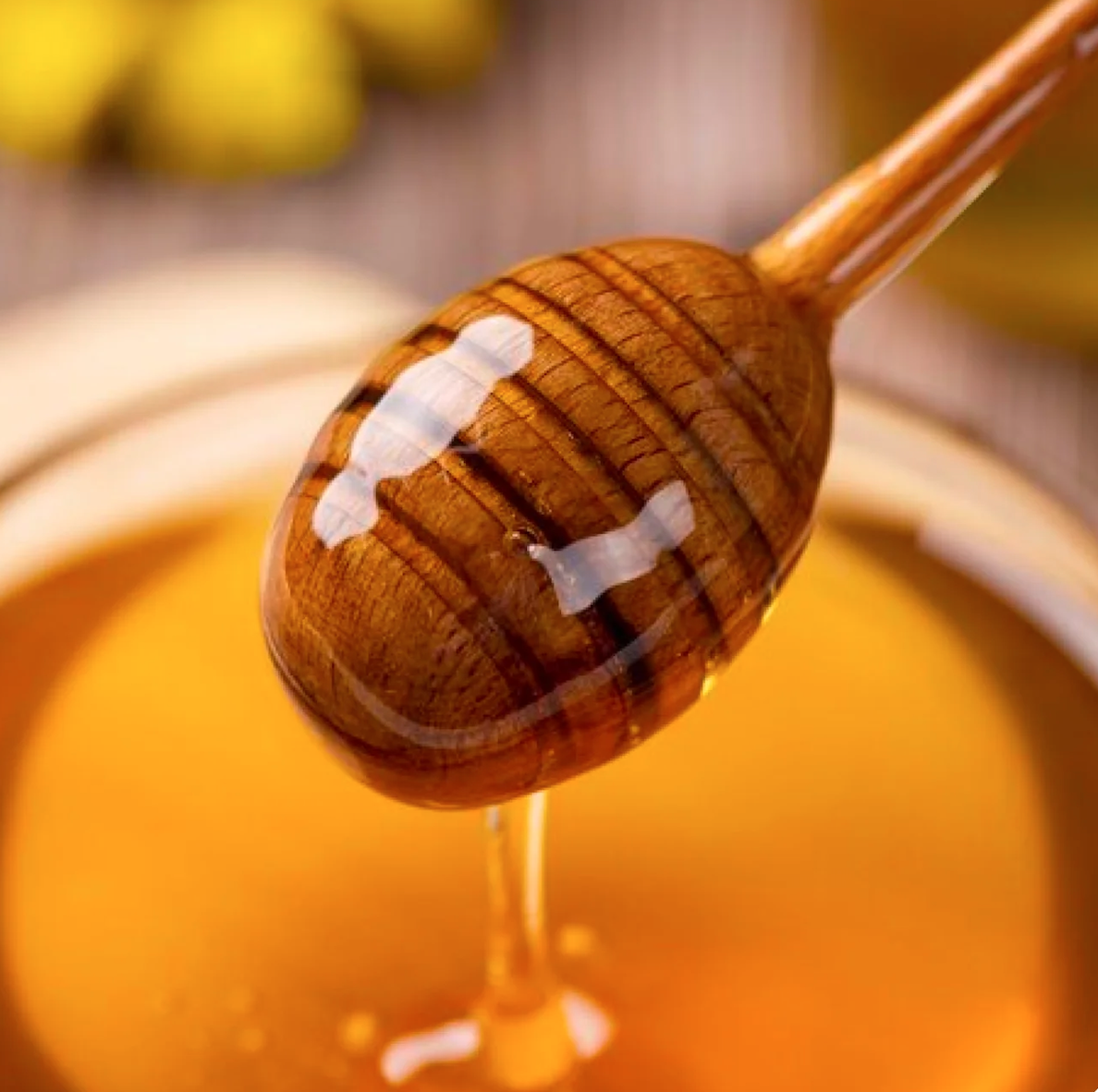 Mellody Foods
9 Mellody Foods Plant-Based Honey
Makers of bee-free honey, MeliBio, launched Mellody—the "world's first" plant-based honey brand that manages to capture the exact same flavor as bee honey without the bees. The brand uses the same botanicals that are used to create honey from bees and manages to replicate the same thick, viscous texture of honey. We'll be ready to swirl this sweet nectar into hot tea or drizzle onto scones as soon as it hits store shelves.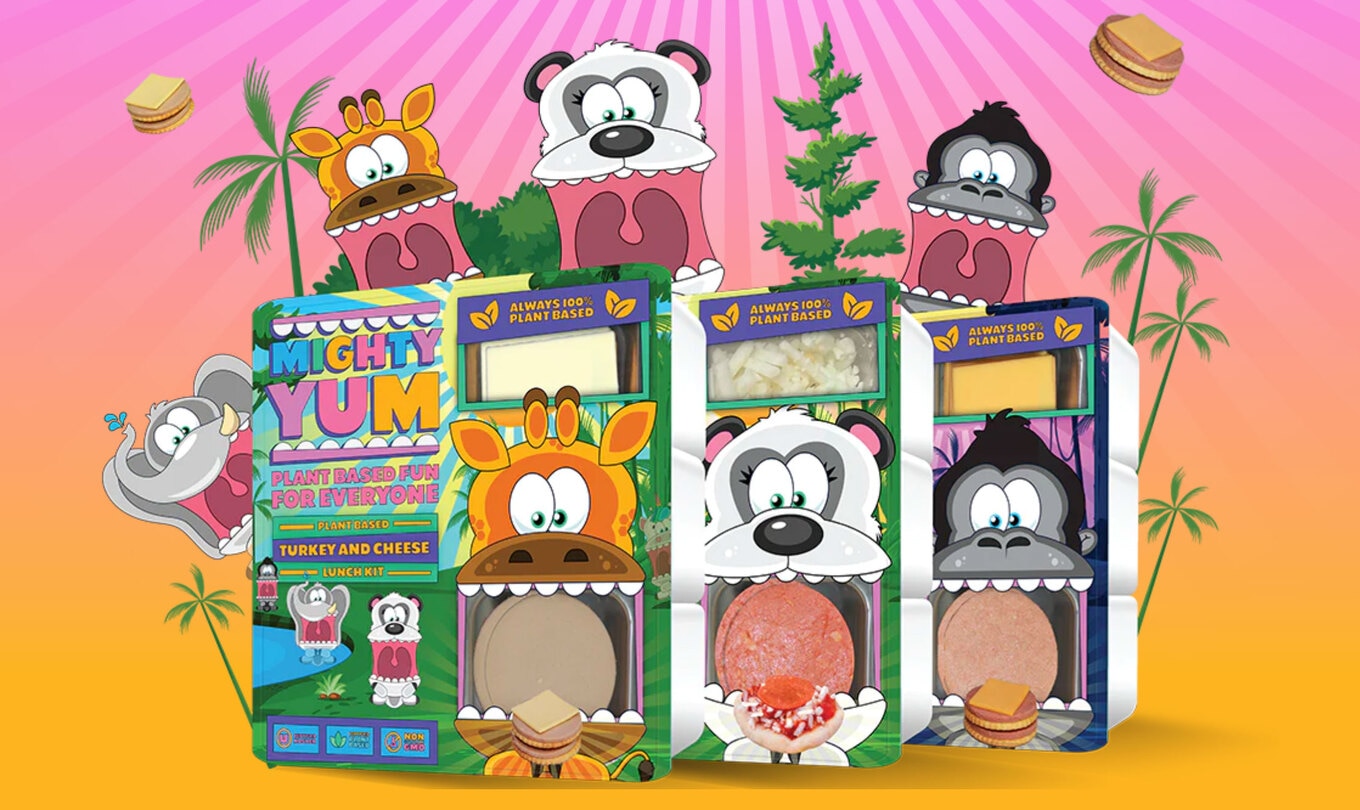 Mighty Yum
10 Mighty Yum Vegan Lunchables
Kid-friendly, vegan Lunchables-style meals have finally arrived! Mighty Yum, a new brand founded by Marc Elkman and Howard Panes—two health and wellness industry veterans and dads who wanted to help their kids eat better—arrived on the scene just last year but has already made a splash. Ready-to-assemble vegan Turkey and Cheese, Pepperoni Pizza, and Ham and Cheese-style meals are about to revolutionize lunchtime.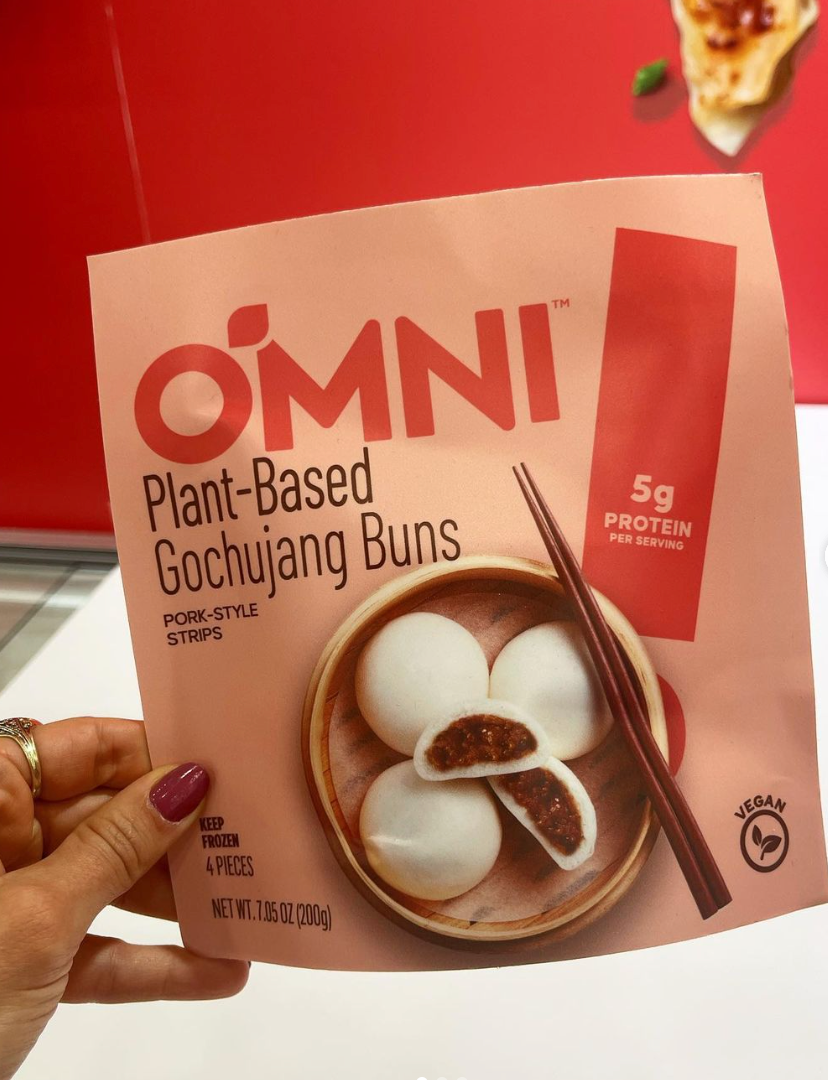 VegNews
11 OmniFoods Bao Buns
Hong Kong's OmniFoods (OMNI) wants to give our global food system a healthy overhaul by creating tasty plant-based versions of the world's most-consumed animal products such as pork and seafood. And when they debuted two new steamed buns at this year's Expo West, we were happily on board. Fluffy Gochujang and Teriyaki-flavored, pork-stuffed buns are about to become our favorite readymade late-night snack.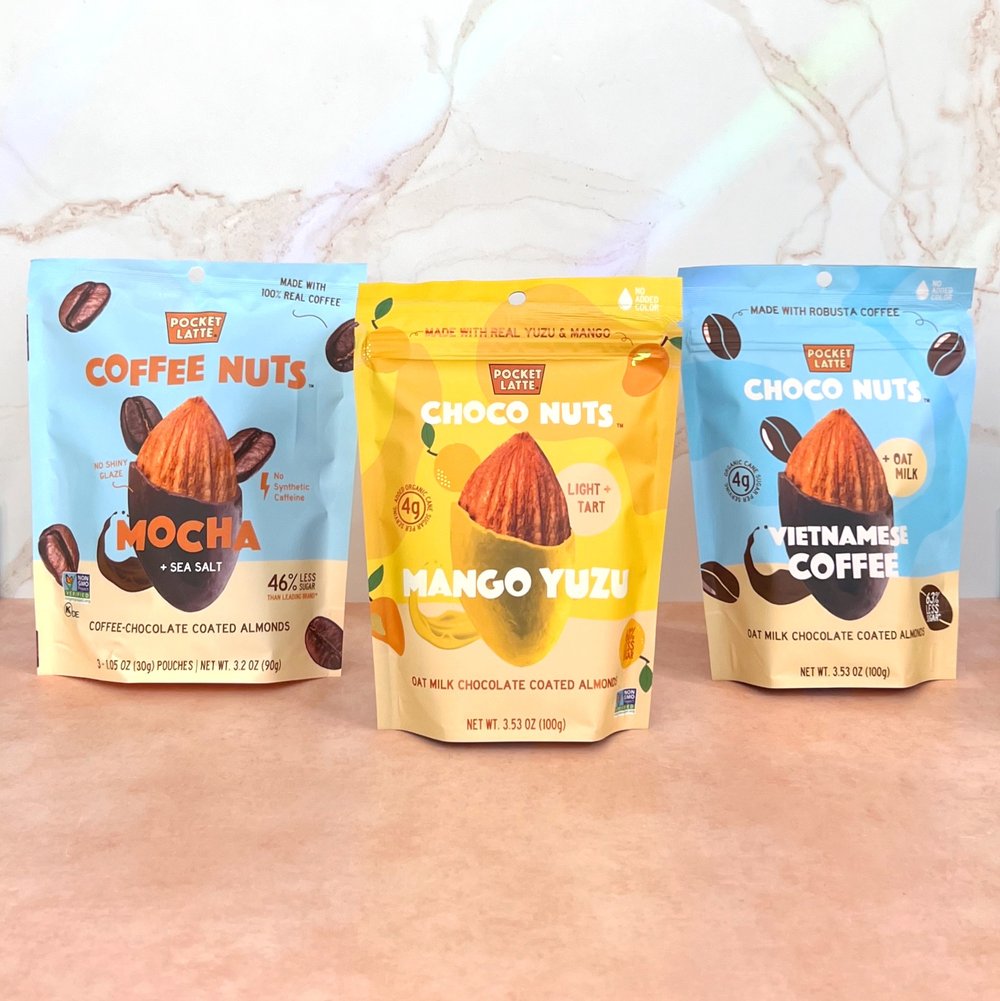 Pocket's Chocolates
12 Pocket's Chocolates Oat Milk Chocolate Almonds
VegNews Editors literally couldn't stop snacking on these oat milk chocolate-covered almonds inspired by Asian flavors. Black Sesame, Matcha, Yuzu, Vietnamese Coffee … we're obsessed with every smooth, milk chocolate-covered bite. And with five grams of sugar or less, plus real fruit, coffee, and matcha used in each flavor, this AAPI- and women-owned brand is satisfying our sweets cravings healthfully.
For more vegan product news, read: