A new vegan restaurant opening in Minneapolis, MN in May is featuring THC on its menus. Led by Chef Heather Klein and entrepreneur Michelle Courtright, former owner of Fig + Farro, Juniper will highlight seasonal, locally grown food and euphoric non-alcoholic drinks. An urban garden behind the restaurant will be used to help supply the menu.
The THC offerings are a new addition to the Minneapolis restaurant scene and Klein and Courtright are leading the way.
But Juniper's food and drinks won't be infused with THC, exactly. Instead, the restaurant will offer a small juniper-infused THC tincture to be ordered a la carte or with a prix fixe dinner, similar to a wine pairing. The prix fixe dinners are chef-guided and THC tinctures are paired with each course.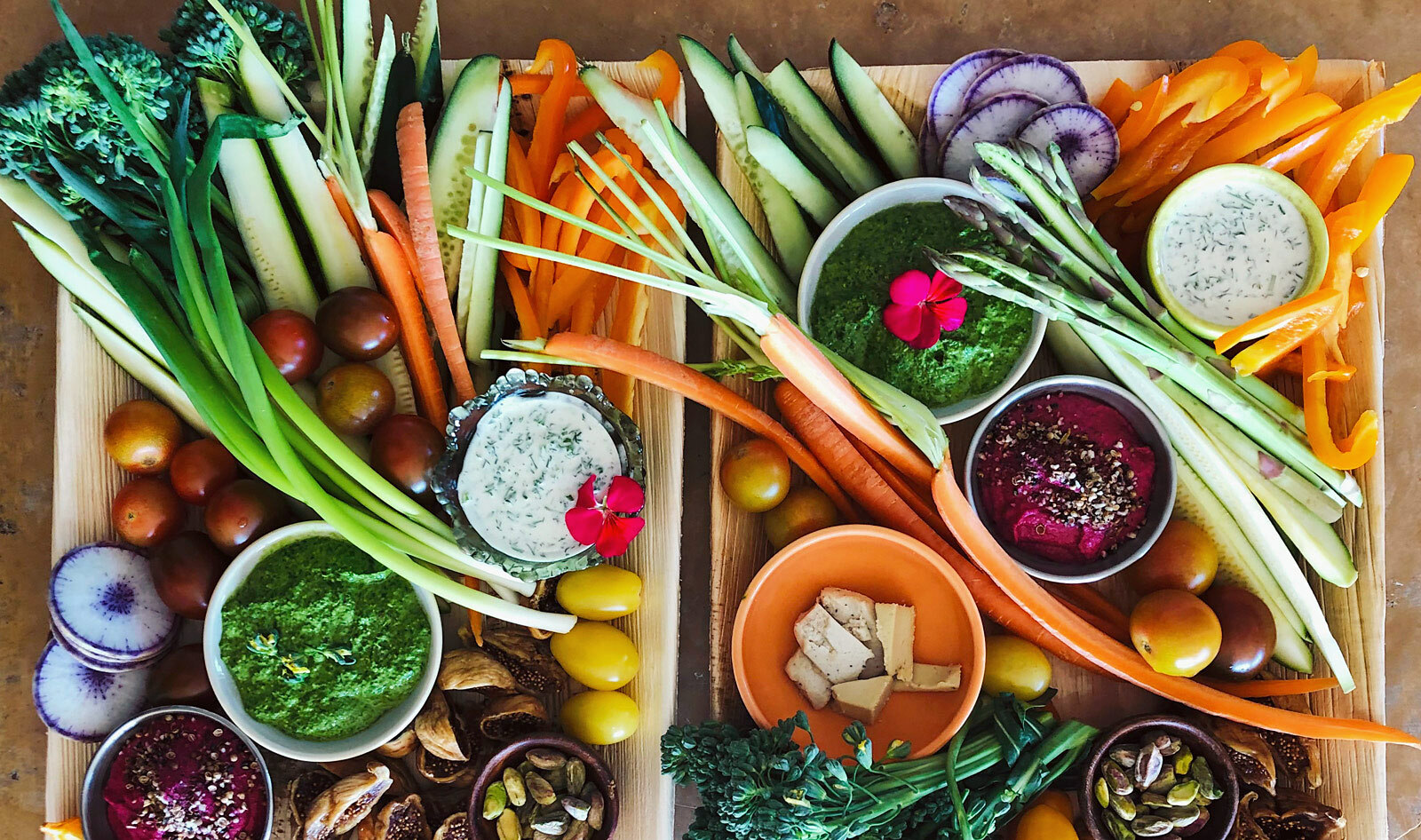 Juniper
"We're creating juniper-infused tinctures that people can use to dose themselves throughout the meal, whether it's all at once in a cocktail or a few drops in each course," Courtright tells VegNews. "The tinctures are paired with the prix fixe menu so people can really go at their own pace without worrying if there's 'too much pot in the brownies.'"
For the food itself, Juniper's plant-based menu will feature foods such as wild morels, ramps, smoked juniper, and hazelnuts. And the chef will always pair the tincture to bring out the flavors in the seasonal drinks, amuse-bouche, and desserts.
"The tinctures are incredibly good on their own as well," Courtright says.
Those pairings and chef-guided experiences will only be available during weekends, but Juniper will always serve a standard menu as well.
Replacing alcohol with THC
Uniquely, Juniper also took alcohol off the drinks menu, replacing it with THC offerings. Cocktails will include THC-infused euphoria drinks, Blue Lotus tea, sparkling Kava, housemade Switchel, and Root Beer with 33 roots, barks and berries.
The inspiration to replace the alcohol on the menu with THC was personal, Courtright says. Chef Heather doesn't drink alcohol and Courtright used cannabis for years during breast cancer and recovery.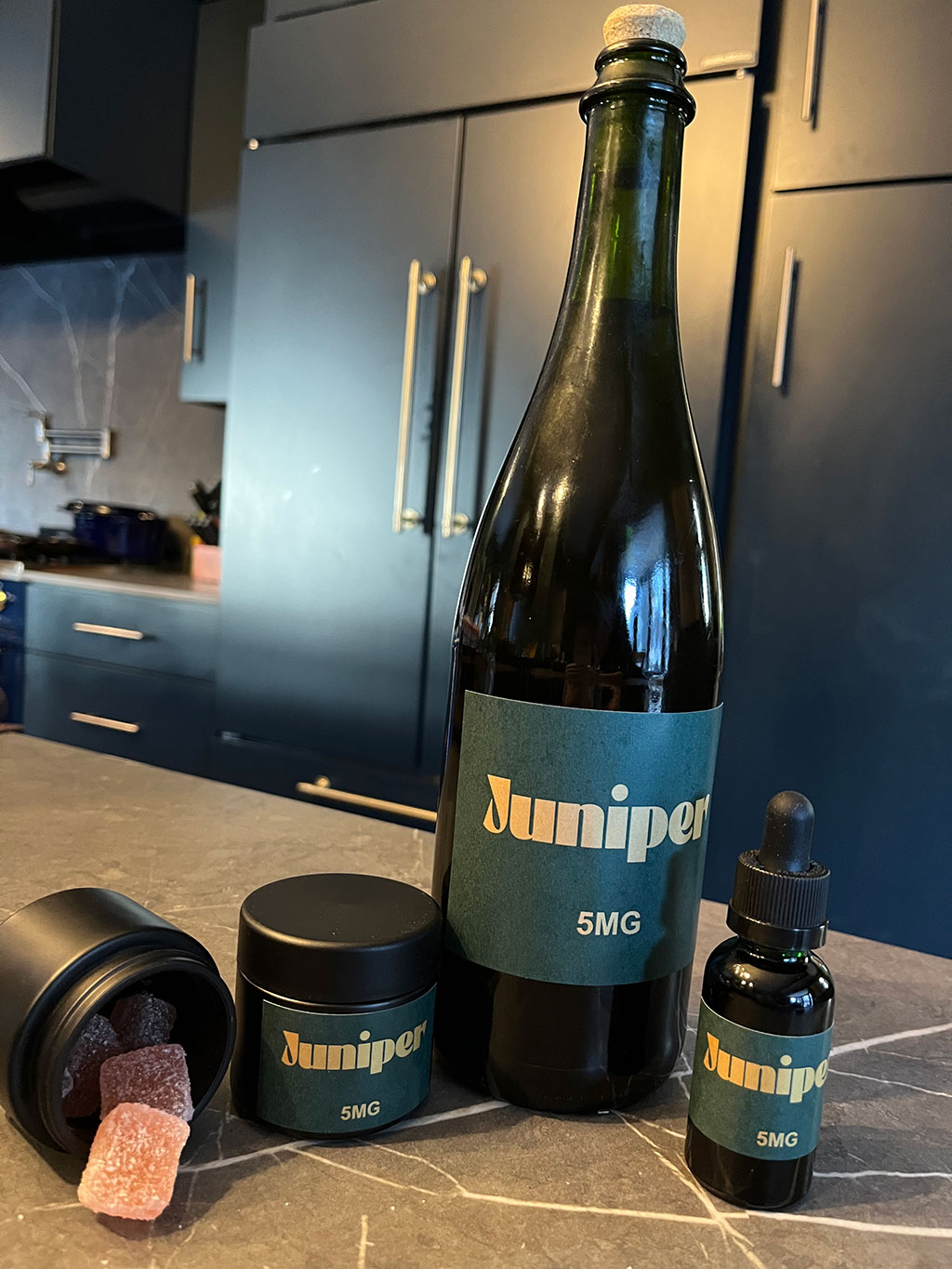 Juniper
"Bottom line: cannabis and other naturally euphoric drinks like Blue Lotus tea and kava are much healthier choices than alcohol and give a much more lucid experience," Courtright says. "We're all trying to drink less alcohol these days."
In addition to the restaurant, Juniper will also have a small market space selling to-go meals, dry pantry items, and maybe even fresh mushrooms from a local farm.
The cannabis restaurant trend
Juniper is leading the way as the first cannabis restaurant to open in Minneapolis. Minnesota legalized the sale of food and beverages with five milligrams or less of THC last summer, spurring innovation in the THC beverage market. Juniper, however, went a different route by incorporating THC in unique ways throughout its food and drinks menu. Plus, it pairs perfectly with the team's vision to offer sustainable, plant-based food offerings—similar to Fig + Farro that came before it.
"We really wanted an elevated plant-based experience, and hemp-derived THC is another plant in addition to the local and sustainable menu we'll offer," Courtright explains. "Hemp is one of those amazing plants that are regenerative and sustainable."
Minnesota has not yet legalized marijuana-derived THC, but Courtright expects some clarification on that soon with this legislative season.
When it came to building the unique concept, Courtright says because it has never been done before in the area, they had to start from scratch. "This has really been an incredible experience of creating a restaurant that we both wanted to build from scratch," Courtright says.
"Having a chef-driven menu with locally sourced produce was always the goal, but finding our way with a non-alcoholic beverage menu and THC tinctures to create your own adventure really spoke to us."
But why combine it with a vegan menu, specifically? The idea is to widen the net and bring in a new audience to try and appreciate vegan food. "This truly is a restaurant that every meat eater will love, and perhaps help change their preconceptions," Courtright says. "Our entire leadership is women-led and that's another aspect that was intentional in bringing love and respect to our community with this concept."
Vegan in Minneapolis
While Juniper may be the first vegan restaurant to offer cannabis on its menu, Minneapolis is home to many firsts in the foodservice sector, including the country's first vegan butcher shop The Herbivorous Butcher.
Earlier this year, the city saw the opening of its first vegan bar, Francis, offering plant-based burgers, chicken sandwiches, and French fries, along with craft cocktails developed in partnership with Earl Giles, a distillery also based in Minneapolis.
"Being the only fully vegan bar in the state feels awesome," co-owner Lindsey Johnston previously told VegNews.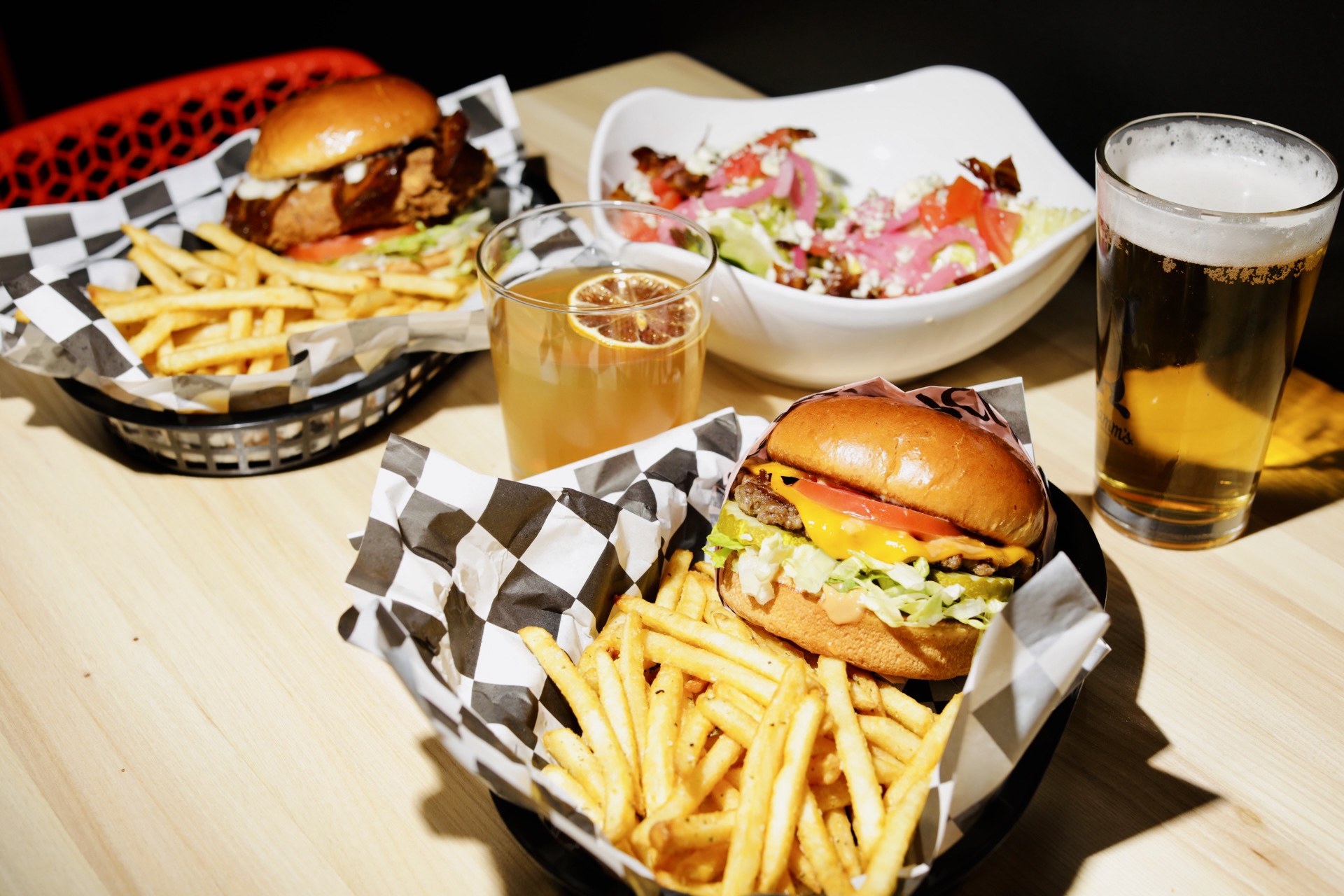 Garrett Born
"A lot of people don't realize that some of the coloring, sweeteners, or fining agents in their alcohol aren't vegan. We have a super fun cocktail program with creative takes on classics—it's thoughtful, but doesn't take itself too seriously."
In 2021, Minneapolis also got its first vegan burger chain. Stalk & Spade first opened in Wayzata, MN, a suburb of Minneapolis, and has since expanded to two other locations in Minnesota. Created by restaurateur Steele Smiley, Stalk & Spade features vegan versions of traditional fast food, such as burgers, cheeseburgers, chicken sandwiches, French fries, chicken nuggets, and shakes. And soon, the chain will expand to other states, including Florida and New York.
"We're going to look like a national brand from day one: dine in, order ahead, car-side pickup," Smiley said in 2021. "I believe all-plant eating is our future. It's exciting to be first."
For the latest vegan news, read: