Kellogg's might be best known for its cereal products but the food giant is exploring an exciting collaboration between its iconic Pringles brand and its plant-based meat brand MorningStar Farms. This week, Kellogg's unveiled MorningStar Farms Chik'n Fries, a frozen vegan snack that can be heated in the microwave or air fryer.
The new plant-based chicken snack line is coming to stores in two flavors: Pringles Original (which features a classic potato with umami notes from meatless chicken broth) and Pringles Scorchin' Cheddar Cheeze (a spicy and salty combo with a savory kick of dairy-free cheddar).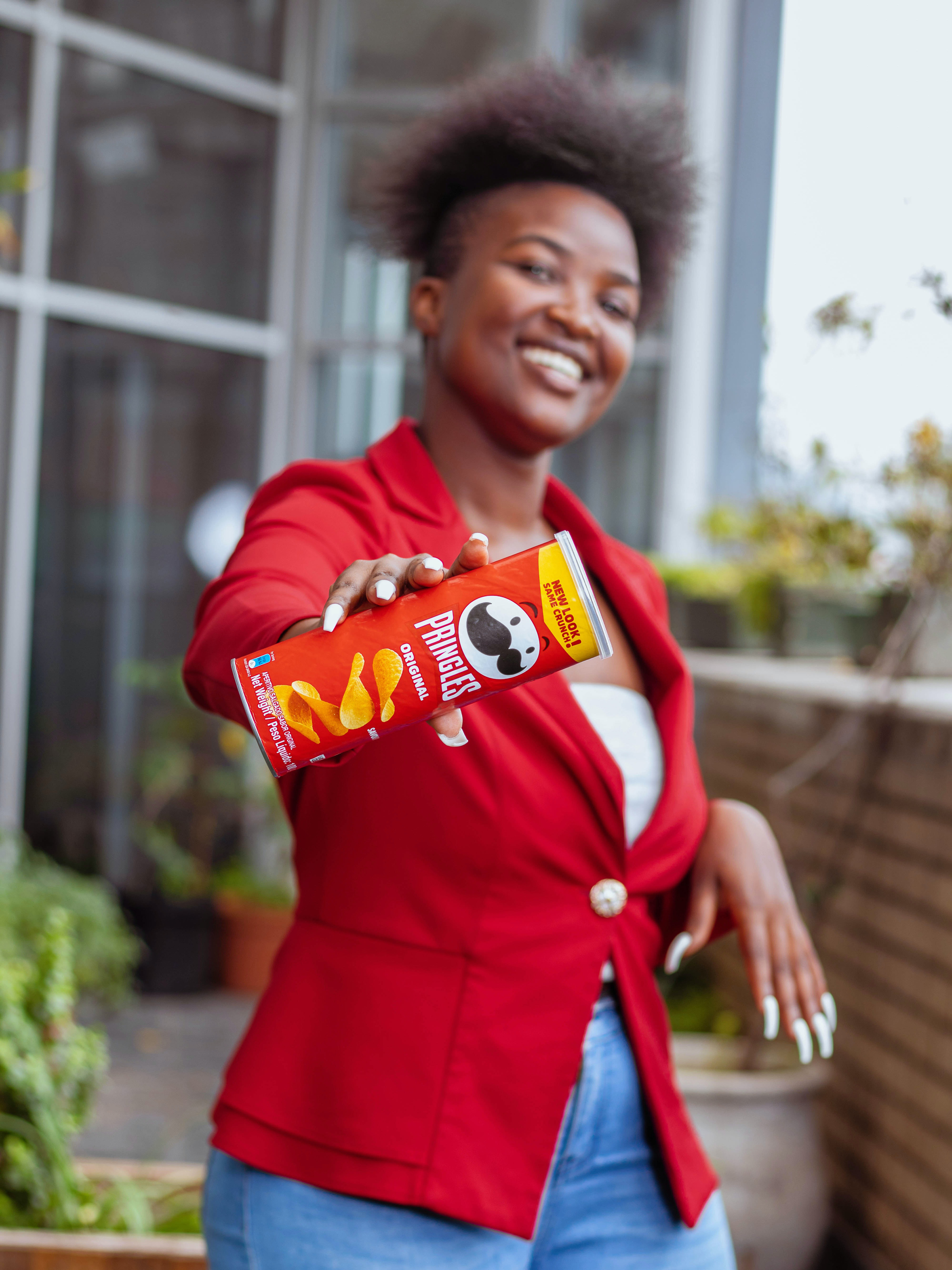 Unsplash
"Pringles is known for its crisp crunch, iconic can and flavor combinations, and we are excited to give the fans a new way to experience the brand outside of snacking occasions," Mauricio Jenkins, United States Marketing Lead for Pringles, said in a statement.
"This partnership with MorningStar Farms brings the well-known and loved Pringles flavor into the plant-based space with chik'n fries, a fun and delicious mashup," he said.
The new Pringles Original MorningStar Chick'n Fries will hit stores in March with the spicy flavor to follow this fall.
Kellogg's gets into vegan chicken
As consumer tastes continue to evolve, Kellogg's has been working to innovate its plant-based brand MorningStar Farms. The newest snack line with Pringles comes after the MorningStar Farms brand was revamped with the Incogmeato line in 2020, which features a variety of vegan meat products, including chicken, breakfast sausage, and grounds.
"Given our mission to bring more people into the plant-based protein space, partnering with Pringles seemed like the perfect next step in plant-based innovation for MorningStar Farms," Danielle Rappoport, Kellogg's Marketing Director, Plant-Based Protein, said in a statement.
"We're excited to build upon the success of our most recent product launches and bring Chik'n Fries into MorningStar Farms versatile plant-based lineup, tapping into Pringles fun and distinct flavor profile for a groundbreaking matchup," Rappaport said. "We'll continue to show our audience that you don't have to sacrifice taste to eat plant-based, whether you do [it] full-time or occasionally."
The new collaboration between Pringles and MorningStar Farms follows another launch in which Kellogg's dug into its holdings to develop exciting mash-up offerings.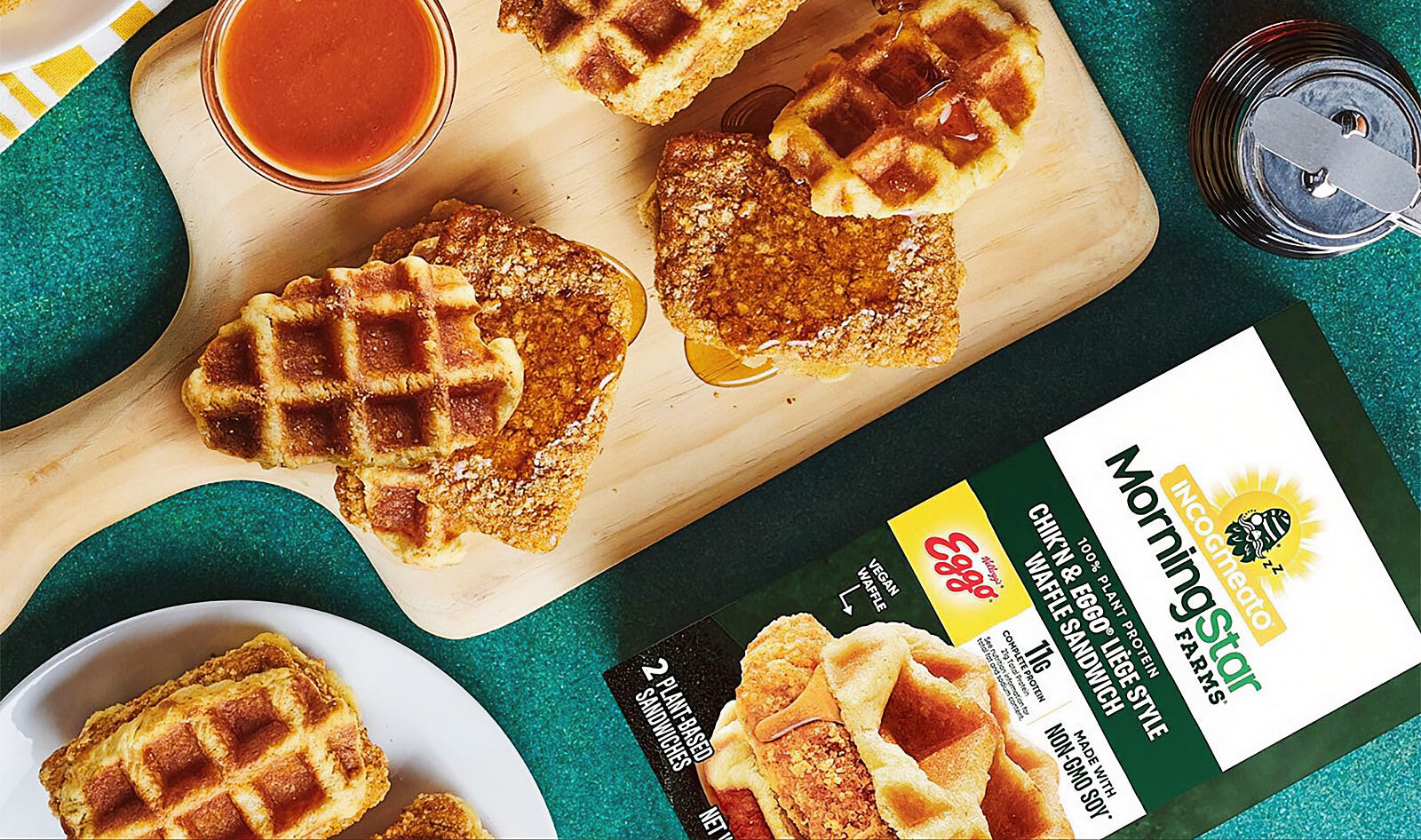 Morningstar Farms
Last year, the company launched the MorningStar Farms' Incogmeato Plant-Based Chik'n and Eggo Liège Style Waffle, representing the first time a vegan Eggo waffle has been on the market.
Kellogg's holds on to plant-based portfolio
Last year, Kellogg's announced it would split its products into three individual businesses, one dedicated to its cereal, one for snacks, and another for its plant-based products (tentatively called "Plant Co." While Kellogg's explained that this move would allow for it to develop each arm strategically, some speculated that it would result in a sell-off of one or more portions of its business.
However, after announcing its fourth-quarter sales this month, Kellogg's decided to renege on its plan for Plant Co., instead choosing to keep its plant-based business closer to the chest.
"After exploring strategic options, the company has decided to retain its plant-based business, which represents 2 percent of net sales and offers strong long-term growth prospects," the company said in a statement.
With its plant-based portfolio still part of its core business, Kellogg's plans to continue innovating its meatless products. This year, its MorningStar Farms brand will launch several innovations in the breakfast category, where it already offers vegan breakfast sausages patties, along with several vegetarian items (which contain egg and/or dairy) such as veggie bacon, meatless sausage links, and breakfast sandwiches.
The new items will be two flavors of plant-based breakfast egg bites. Consumers will get the first taste of this line in March when MorningStar Farms Breakfast Bites with Vegan Egg and Sausage hit stores.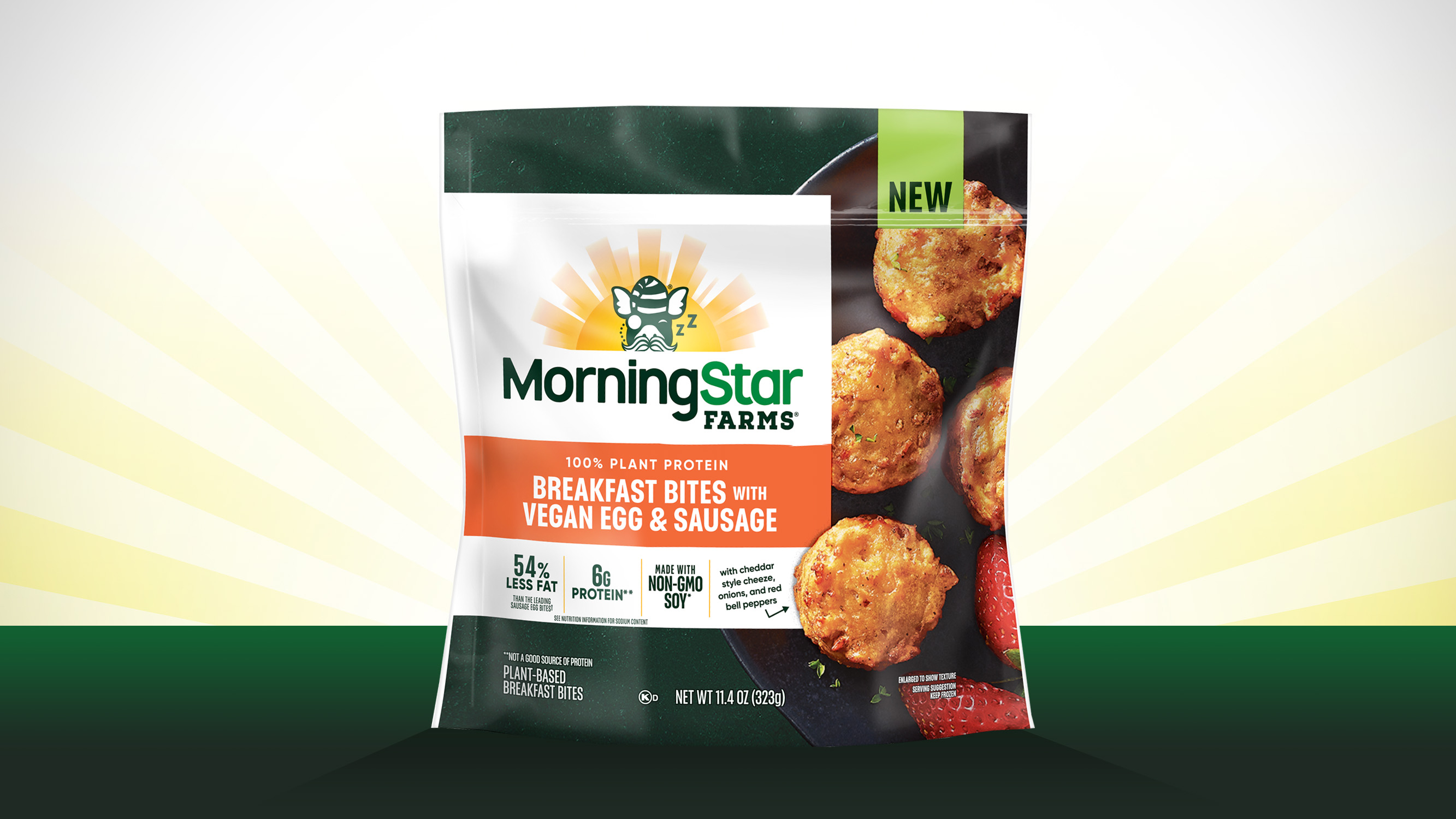 MorningStar Farms
This product features cheddar style cheeze, onions and red bell peppers, along with breakfast sausage. This fall, Kellogg's will release the second flavor in this launch: Breakfast Bites with Vegan Egg and Bacon which is made with vegan eggs, mozzarella cheeze, spinach, onion, and meatless bacon.
While not all of MorningStar Farms products are currently vegan, VegNews has confirmed that the forthcoming egg bites will be made without animal products.
For the latest vegan news, read: