If you've heard it once, you've heard it 1,000 times: breakfast is the most important meal of the day. And that's mainly because it helps to wake you up, boost your energy, and kickstart your metabolism. But when you're on the go, finding something vegan to eat in the mornings can be a little tricky. While it's becoming easier to find plant-based options on fast-food main menus, when it comes to breakfast, chains are lagging behind a little. That said, things are getting better. And they're expected to keep doing so. In fact, by 2026, market research firm Technavio predicts the vegan fast-food market will grow by nearly $19 billion.
But if you're in a breakfast rush right now, you don't have to wait four years to find something. There are a handful of options currently available, and we've rounded them up below (as well as some recipes you can bookmark for mornings with more time!). But before we get into that, let's take a closer look at the vegan fast-food market as a whole, and examine why the future is looking promising.
Fast-food chains are going vegan
Around the world, it's never been easier to find vegan fast food. In the UK and Ireland, McDonald's customers can grab the McPlant, for example, and in Hong Kong, vegan spam is on the menu. Also in the UK, KFC sells vegan chicken burgers. And across Europe, the fried chicken chain is also reportedly working on rolling out vegan buckets. Starbucks also sells vegan options in a number of markets, including a plant-based Beyond Meat Breakfast Sandwich in the UK.
But this year, one chain has arguably stood out from the crowd when it comes to meatless offerings. And that's Burger King. In the US, it offers an Impossible Whopper, but elsewhere, in locations like the UK, the Netherlands, Chile, and Spain, the chain has gone even further and opened up 100-percent vegan locations.
Without a doubt, there's a plant-based shift happening in fast food. And according to Technavio, it's being driven by the growing number of vegan consumers around the world. In the last 10 years, the vegan population has risen by about 300 percent, and quite simply, fast-food outlets want to attract their custom.
But it's not just vegans who buy plant-based fast food. The number of people who identify as flexitarian is also rising. This means they don't want to ditch animal products completely, but they are looking to reduce their consumption. In the US, more than half of young people consider themselves flexitarian.
Vegan breakfast foods
Increasingly, fast-food chains want to cater to this growing flexitarian demand. This is why Starbucks in the US, for example, does offer an Impossible Breakfast Sandwich, but while the sausage is vegan, it also comes with cheese and egg.
However, there are vegan alternatives to these staple breakfast foods. JUST Egg, for example, offers an egg alternative made with mung beans, but it cooks and tastes just like the real thing. And as the dairy-free market grows, vegan cheese options are becoming available in abundance. Both are available in supermarkets across the US, alongside the Impossible Sausage, which mimics regular breakfast sausage both in taste and texture. Plus, the vegan bacon market is also growing (if you need guidance, we've gathered the best bacon brands for breakfast, lunch, and dinner!).
But you don't have to buy specialty products to enjoy vegan breakfast food. Tofu can scramble and taste just like an egg (especially if you add a little kala namak salt), and mushrooms, tomatoes, and avocado are, of course, naturally plant-based. Plus, you can usually find vegan bagels and English muffin options in most stores.
Vegan fast-food breakfast options
If you're on the road and you're looking for some fuel, there are a few vegan fast-food breakfast options available to you. (However, whether or not you'll be stuck with a plain muffin or a full breakfast burrito depends on where you live!)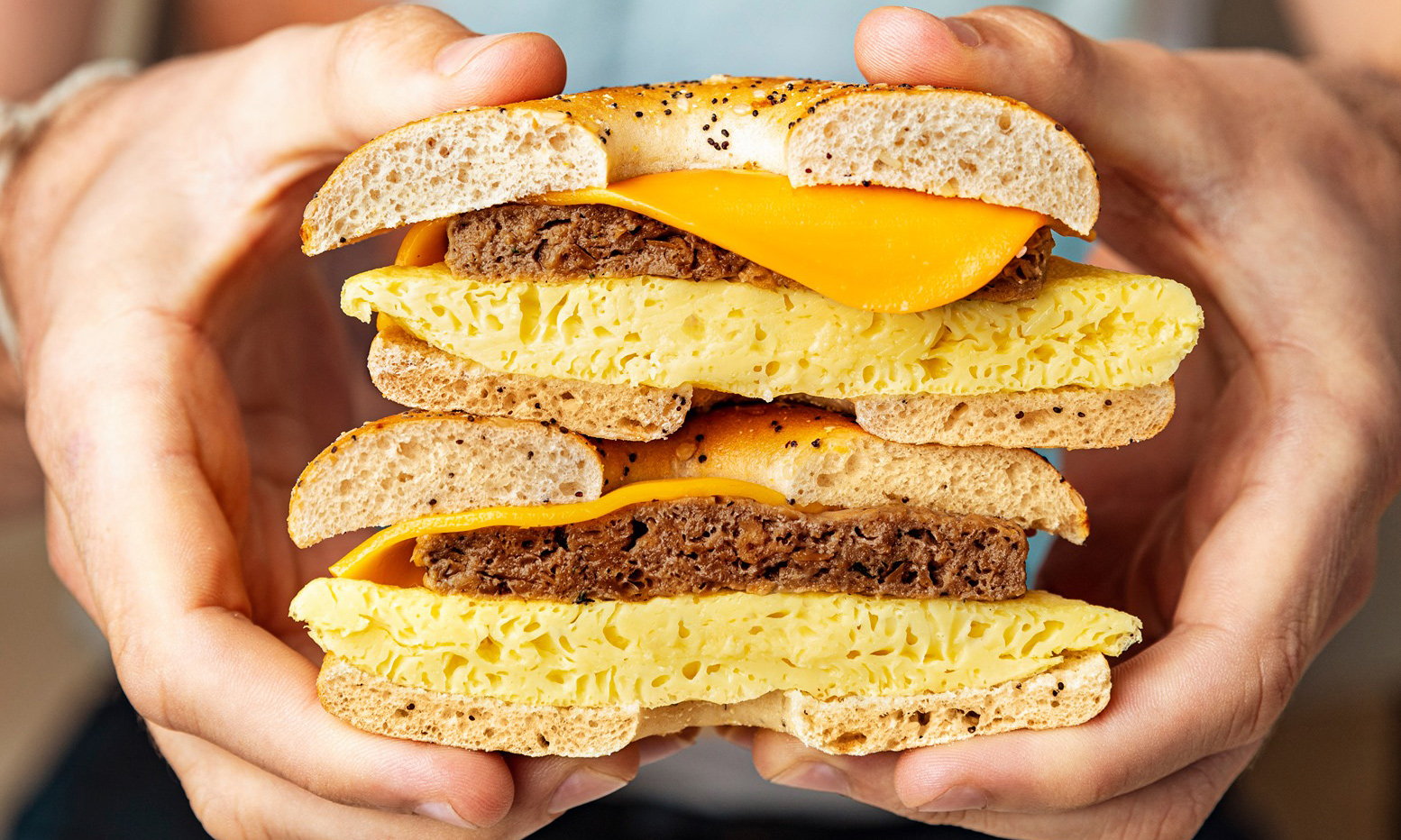 Peet's Coffee
1 Peet's Coffee
If you're jealous of the Starbucks Impossible Breakfast Sandwich, Peet's Coffee has a very similar alternative on offer. Its Everything Plant-Based Sandwich features a vegan Beyond Meat Breakfast Sausage, complete with JUST Egg and melted dairy-free cheddar. You can wash it down with a Dark Roast coffee, a regular Americano, espresso, or one of its herbal tea options. Plus, the chain also offers non-dairy milk.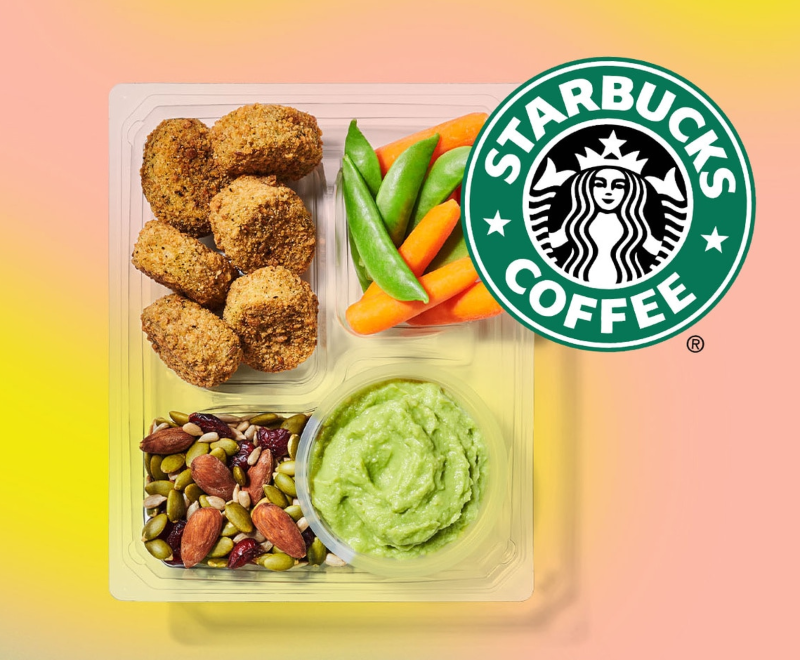 Starbucks
2 Starbucks
There is no vegan breakfast sandwich option at Starbucks US right now, sadly. However, vegans are not completely without options. Its avocado spread is plant-based, and so is its range of bagels. Combine the two, and you've got a tasty on-the-go meal. You could also grab a vegan protein box in some locations, which features chickpea bites, veggies, and nuts. For a caffeine kick to go with it, the chain serves the usual black coffees and teas, plus it offers a range of milk alternatives (but bear in mind, you still have to pay extra for these in your drink).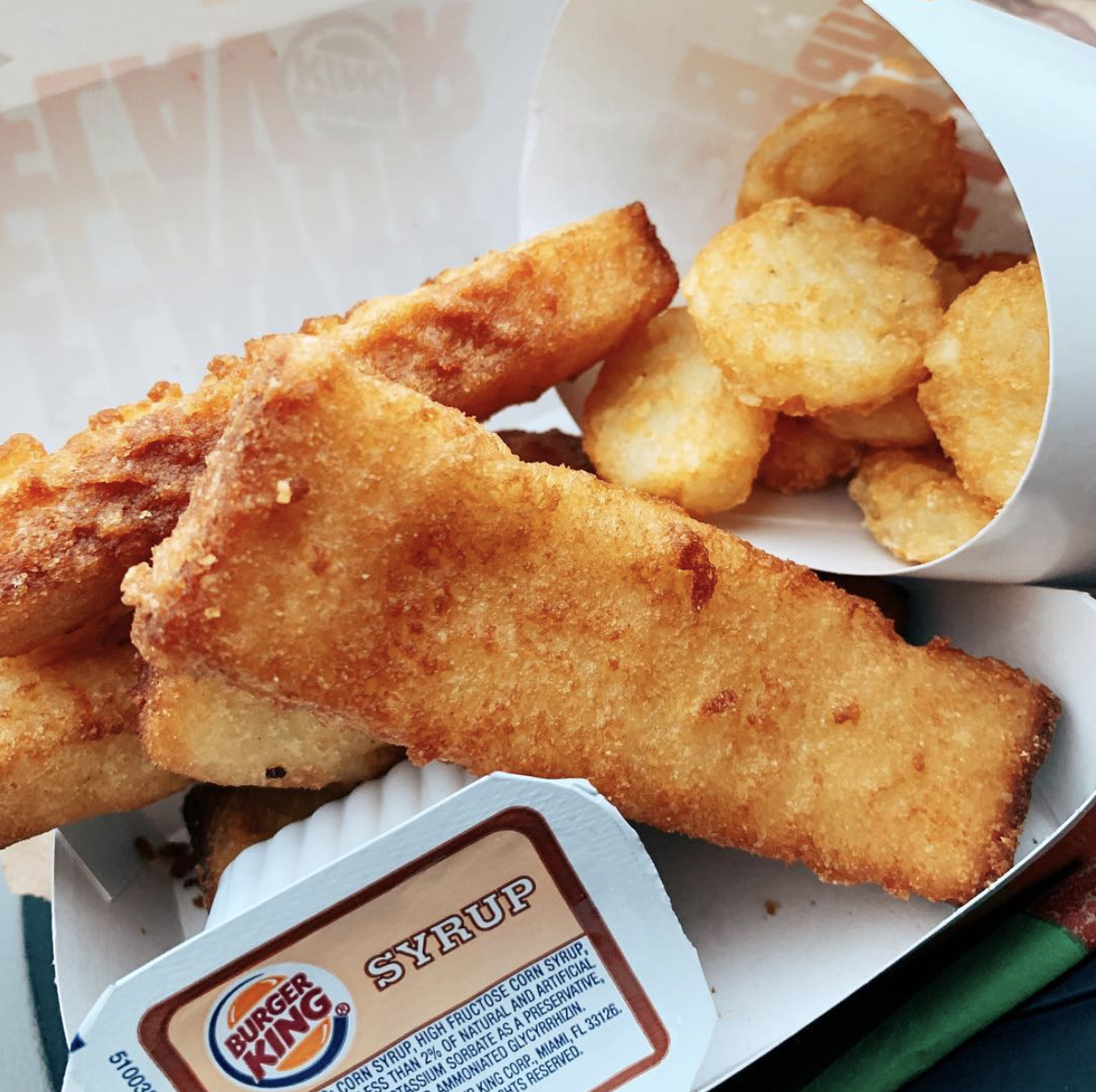 @iwasintheshower/IG
3 Burger King
On its daytime menu, Burger King does offer an Impossible Whopper, which can be veganized. So if you arrive at around 10:30 am for a late breakfast, you might be in luck. But if you're heading out before that, good news! You also have options. In an unexpected twist, the chain's French Toast Sticks are vegan, and so is the syrup served alongside. If you're extra hungry, you can also order a side of hash browns. To drink, there's regular black coffee or orange juice.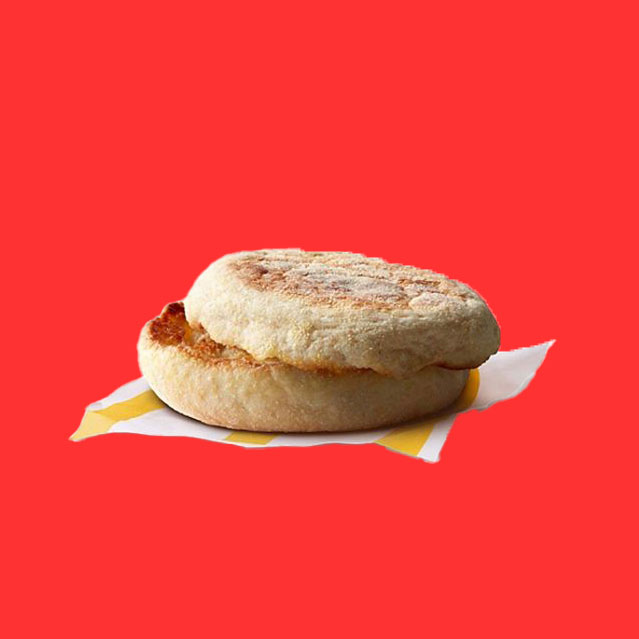 McDonald's
4 McDonald's
McDonald's breakfast menu is pretty sparse when it comes to vegan options. But, as well as coffee and juice, you can order a plain English muffin. Unlike Burger King, the chain's hash browns are not vegan, because they contain beef flavoring.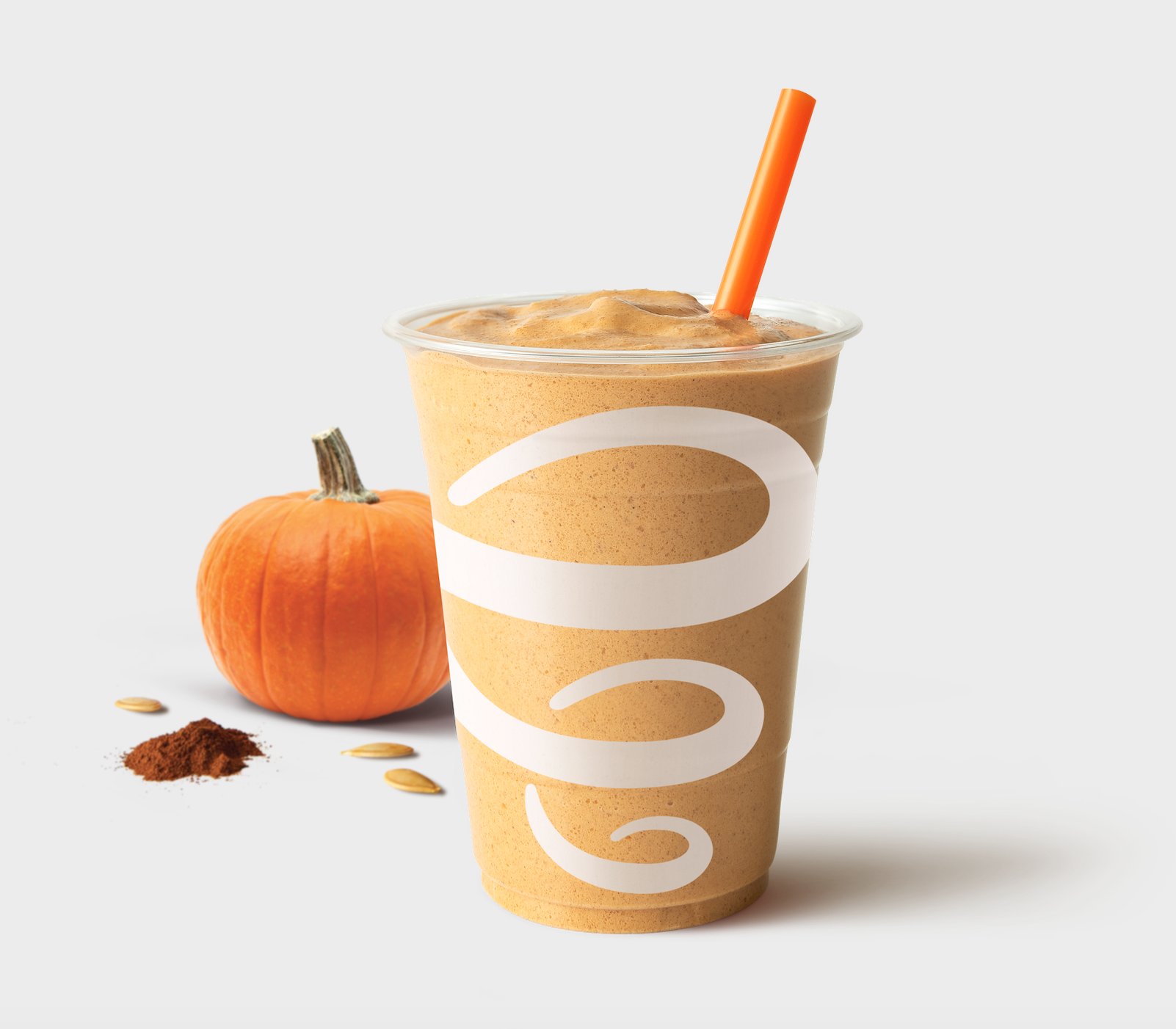 Jamba Juice
5 Jamba
A nutritious, plant-packed smoothie is a great way to start the day, particularly if you don't have much of an appetite in the mornings. Jamba offers several plant-based smoothie options, including Watermelon Breeze, Mega Mango, and Pomegranate Paradise. But if you're feeling peckish, you could also go for Oatmeal, a Vanilla Blue Sky Bowl, or ask for one of the other bowl options to be veganized, removing the honey or yogurt.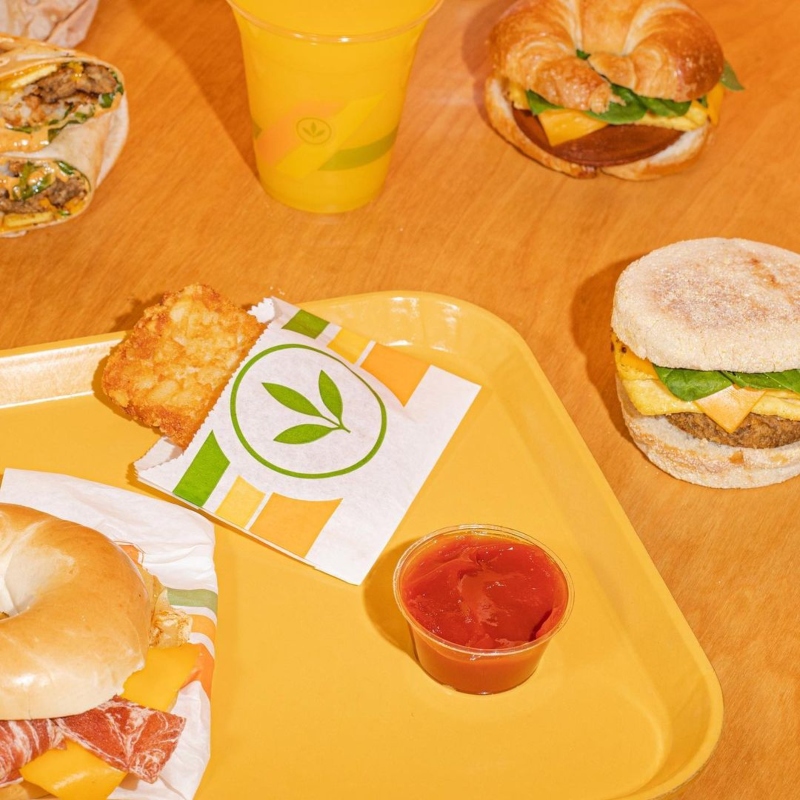 @plantpowerfastfood/IG
6 Plant Power Fast Food
If you're lucky enough to live near one of Plant Power Fast Food's California locations, then you have breakfast options in abundance. There's everything from the vegan 'Egg & Cheese' Muffin to the 'Fried Egg & Bacon' Bagel to the Breakfast Burrito. On the side, you can also enjoy a serving of hash browns. And to wash it down, there's cold-pressed juice, iced cold brew, and hot coffee.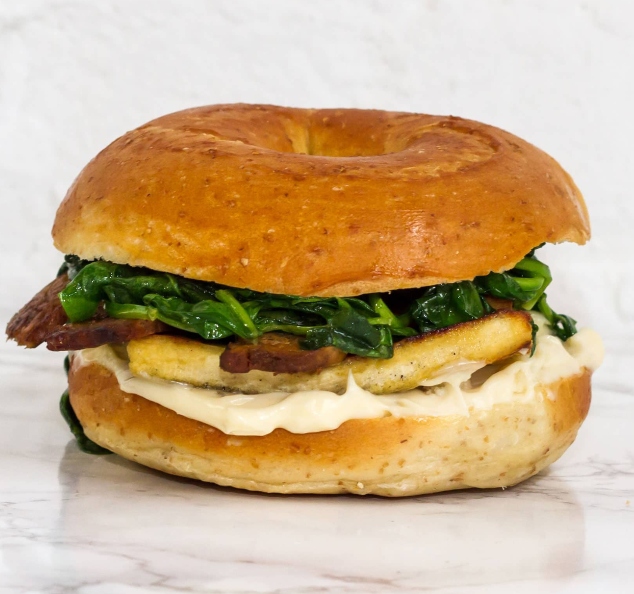 HipCityVeg
7 HipCityVeg

For those in Washington, DC or Philadelphia, HipCityVeg also has a number of vegan breakfast options. As well as the classic Golden Hash Browns, you can order Breakfast Maple Crispy Chick'n, Wake and Bac'n (with JUST Egg on an English muffin), and Sunnyside Sausage, Egg, and Cheese. To drink, there's Unsweetened Black Tea, Sweet Green Tea, and the BFG Smoothie.
How to make a vegan breakfast at home
When you're not in a morning rush, it's nice to dedicate some time to whipping up a tasty breakfast. For inspiration, we've gathered a few of our favorite vegan recipes below, all of which are guaranteed to get you feeling energized and ready for the day.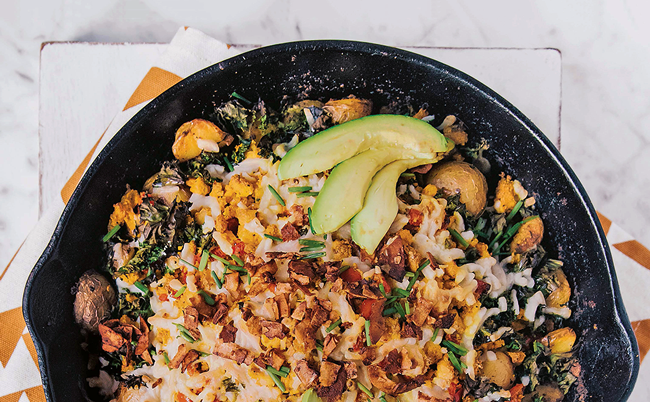 Lauren Toyota
1 Breakfast Skillet
If you're craving a hearty breakfast, this skillet of roast potatoes, tofu scramble, hot sauces, and avocados will leave you feeling full and satisfied. It does take a fair amount of prep, and the potatoes will need to be pre-boiled, but the result is more than worth it.
Get the recipe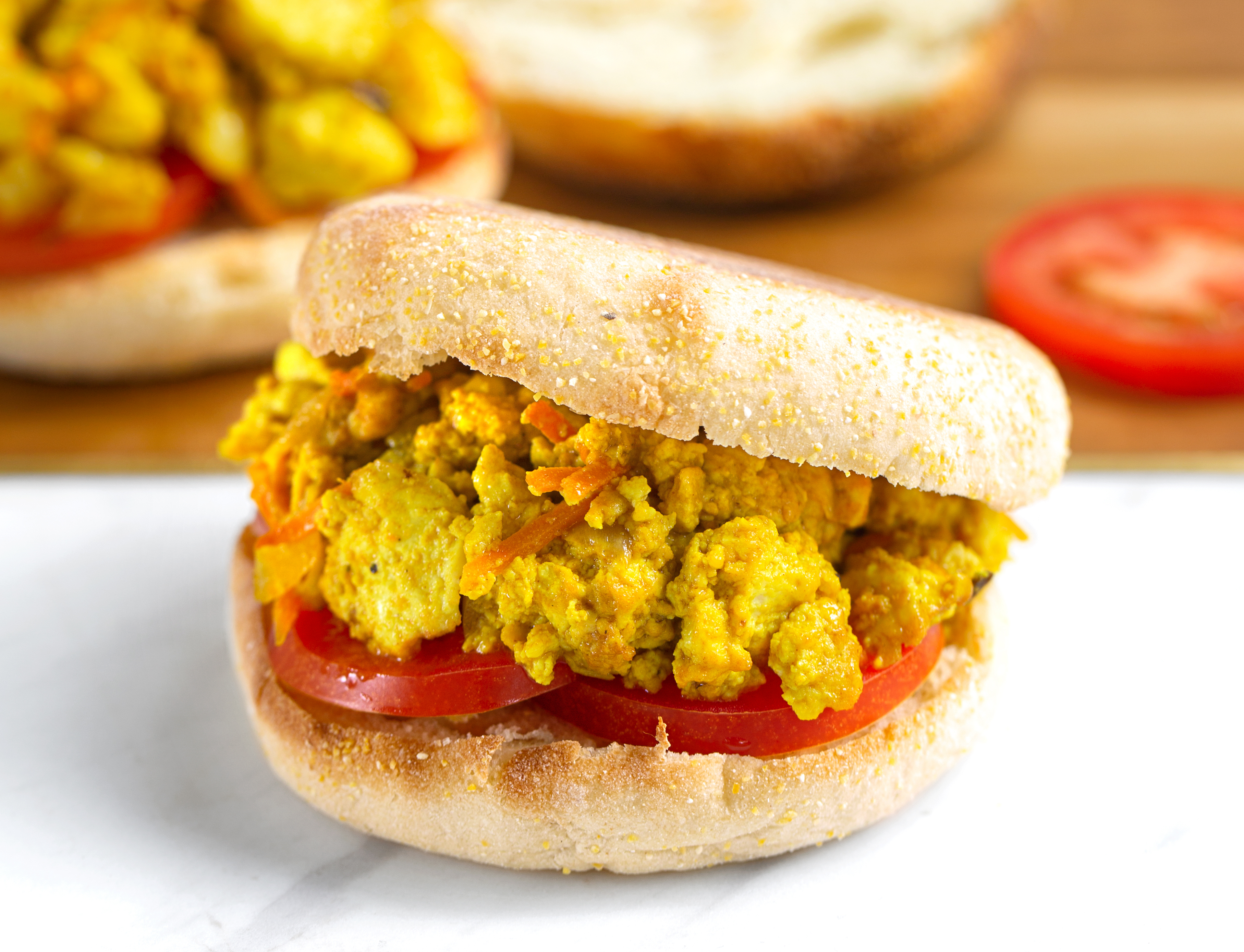 Hannah Kaminsky

2 Scramble Sandwich
If you can't buy a breakfast sandwich, make one! With tofu as the main ingredient, this recipe for a simple vegan breakfast scramble sandwich is easy to follow. Plus, you can customize it however you please. Fancy something meaty? Throw in a vegan breakfast sausage, too.
Get the recipe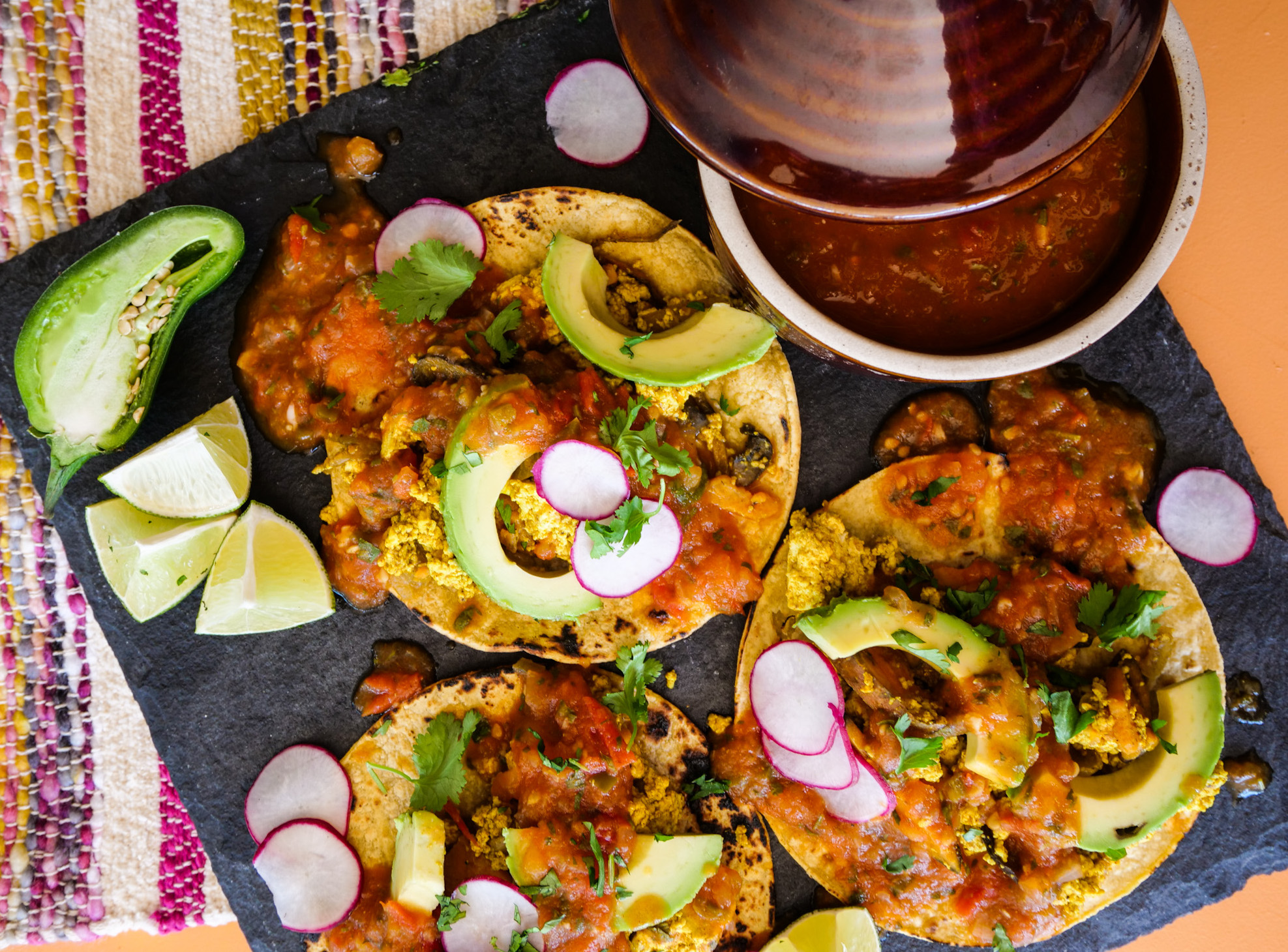 Bailey Ruskus
3 Breakfast Tacos
Tacos aren't just for Tuesdays. They're for every day of the week, and they make a great breakfast option. Again, the main ingredient in this recipe is tofu, alongside sweet potatoes. But for an extra spicy morning kick, it also calls for homemade ranchero sauce.
Get the recipe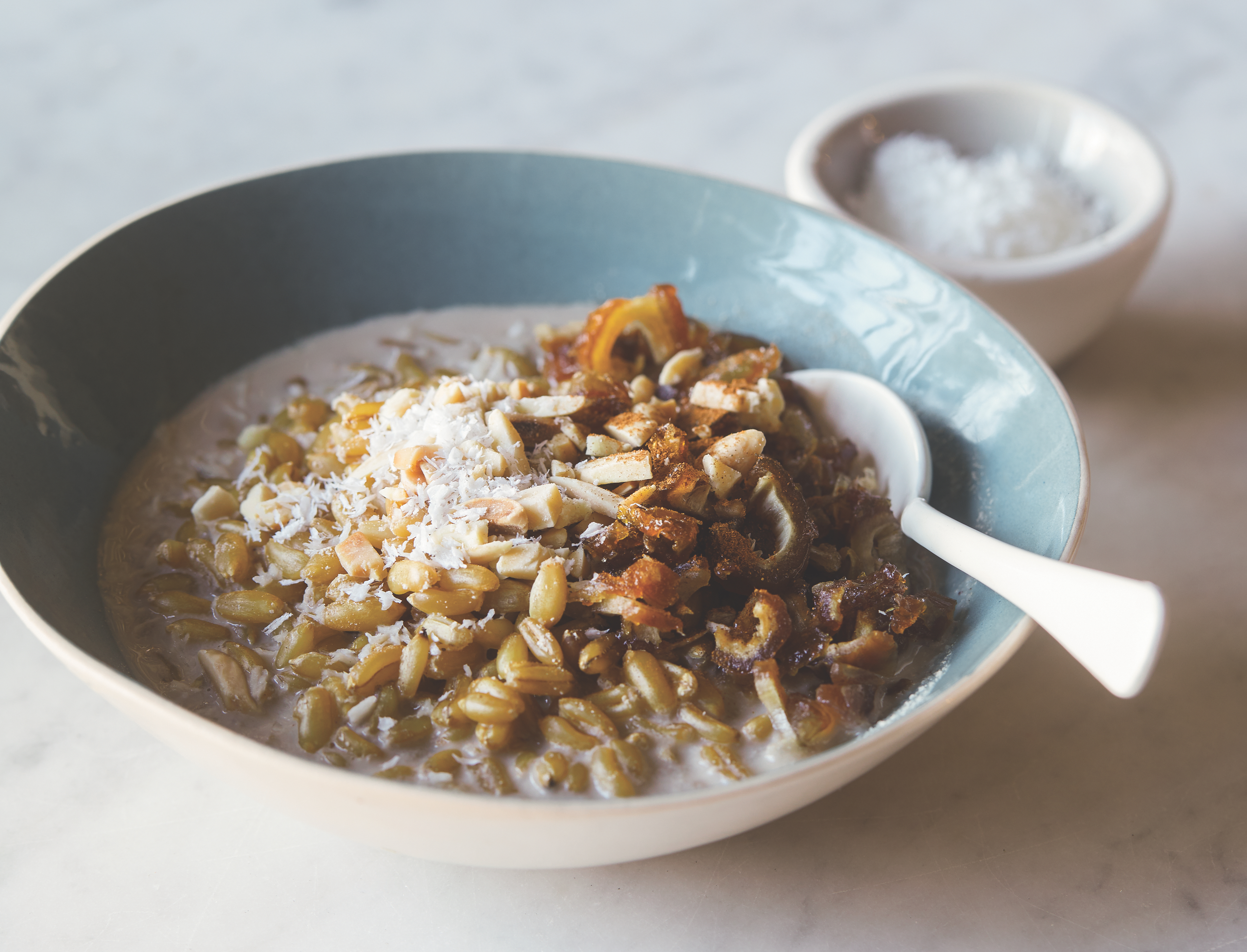 Mareya Ibrahim
4 Buckwheat Breakfast Bowl
If you're after something quick, easy, and nutritious, this buckwheat breakfast bowl will do the trick. All you need is almond milk, buckwheat, dates, and some ground cinnamon (which will also make your kitchen smell delicious). Plus, it's gluten-free!
Get the recipe
Live Eat Learn
5 Strawberries and Cream Quinoa Porridge
The same bowl of porridge every day can get a little dull after a while. So if your morning dish needs some livening up, this recipe is ideal. It's deliciously sweet, thanks to the strawberries and maple syrup, but it's also rich in protein and fiber.
Get the recipe
For more on vegan fast food, read: