Big vegan chicken buckets and other meatless items are in the works at KFC in Europe. The brand is working alongside United Kingdom-based vegetarian food giant Quorn to develop new vegan chicken items and formats after the success of the Original Recipe Vegan Burger which KFC launched in the UK in 2020.
"Our culinary team worked closely with KFC to co-create these products," Peter Harrison, Chief Commercial Officer at Quorn, told FoodNavigator. "It is critical that we work closely with our QSR partners to ensure that products meet the high standards that their customers expect, and we're delighted to support KFC, as well as other QSR customers, in their aspirations to expand meat-free offerings."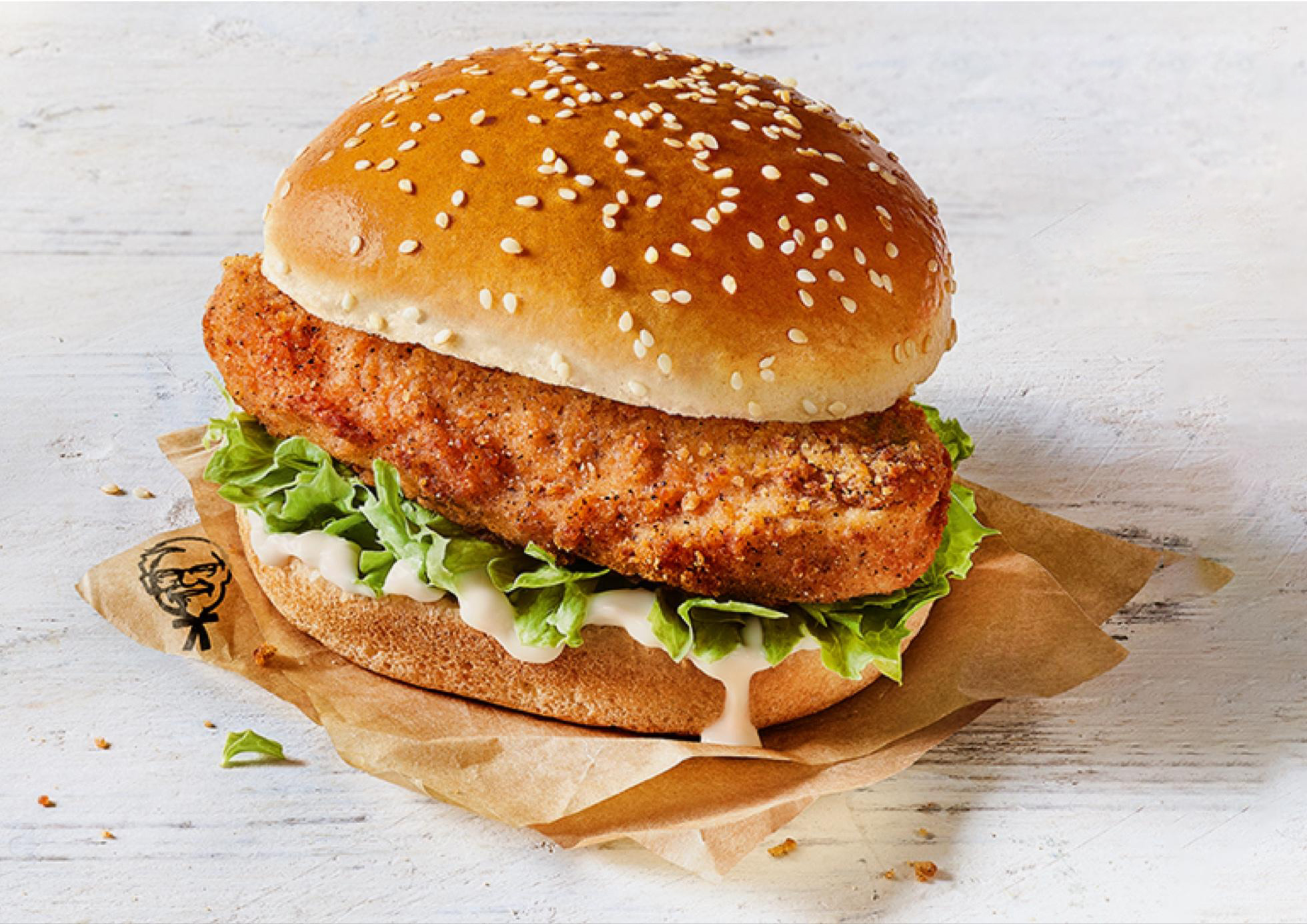 KFC
Quorn's vegan chicken at KFC
In 2019, KFC initially planned to test the Original Recipe Vegan Burger (then called "Imposter Burger") at select UK locations for approximately one month. However, the stores sold out of the vegan chicken burgers within four days, informing a larger roll out in 2020 and landing the burger on KFC UK and Ireland's permanent menu in January 2022.
"Our fans were thrilled to see the launch of our Vegan Burger in 2020," Kate Wall, Strategy & innovation Director at KFC, told FoodNavigator. "The Original Recipe Vegan Burger proved to be such a success in the UK and Ireland that we have already tested Quorn-based products in several other countries, and plan to extend into multiple European markets in the coming months."
The main focus of the next phase of this partnership will be the launch of the Original Recipe Tender—which is known in some regions as a "Mini Fillet." This item has already been tested on the menu at KFC at select locations in Germany and the Netherlands.
In the Netherlands in 2020, KFC transformed one of its Rotterdam outposts into a vegetarian paradise in honor of National Week Without Meat (March 9 to March 15). KFC replaced all meat with Quorn-crafted options such as Chickenless Crispy Tenders, Chickenless box meals, and the Chickenless Chicken Burger.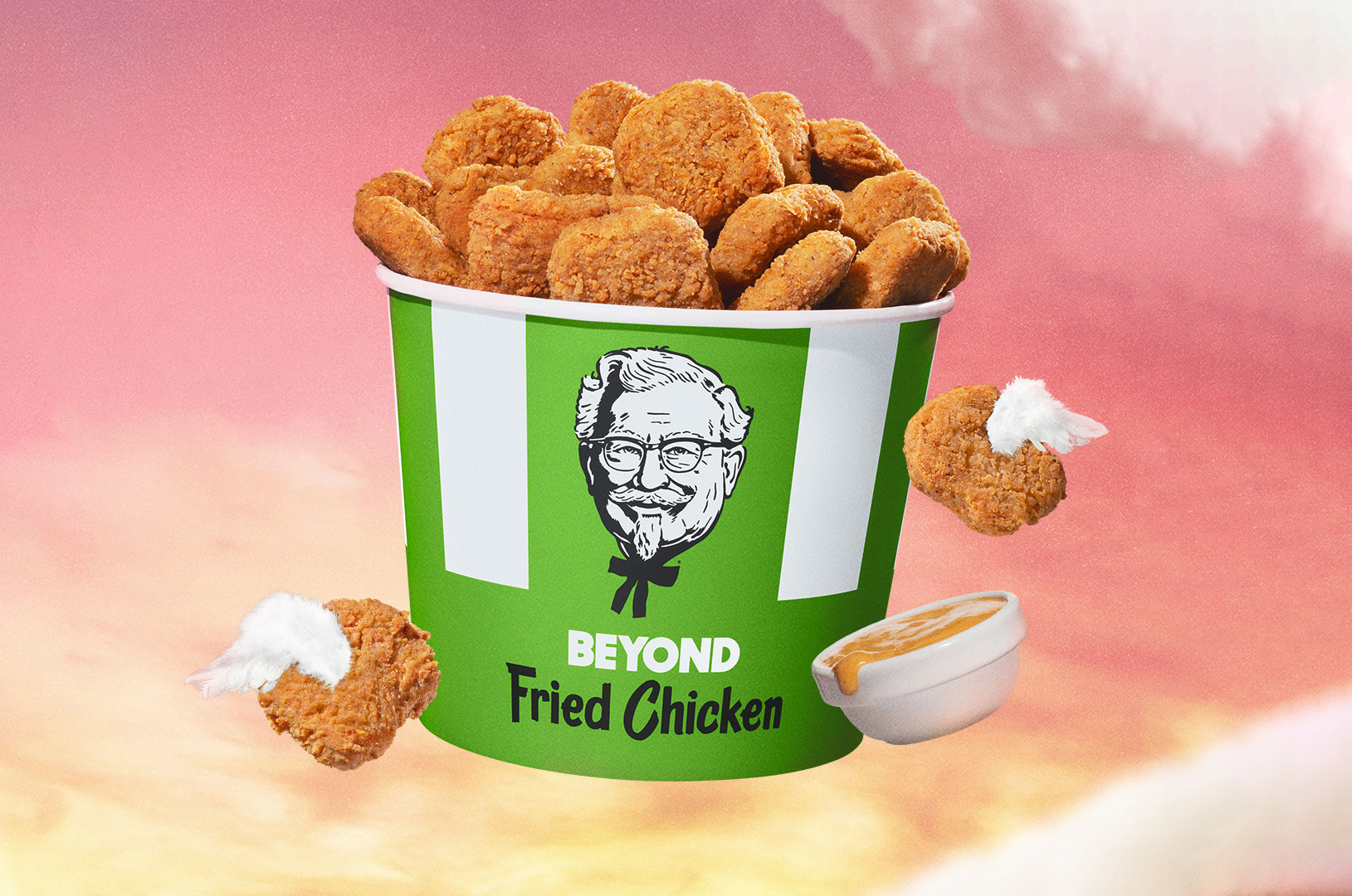 KFC
KFC's vegan chicken is a big hit worldwide
Quorn makes its meatless products with fungi-based mycoprotein and has a growing presence outside of Europe, including in the United States where it recently tapped actress Drew Barrymore as "Chief Mom Officer" to help it gain a larger presence.
In the US, KFC is also exploring vegan chicken options in partnership with homegrown brand Beyond Meat—which is also working with KFC's parent company, Yum Brands, to develop plant-based options for its other fast-food chains, including Pizza Hut and Taco Bell. In 2019, KFC tested Beyond Fried Chicken at one Atlanta, GA location for one day—where the vegan chicken found similar success to KFC's UK launch. At the test location, KFC sold out of the vegan options, offered in nuggets and boneless wings, in five hours with customers buying the equivalent of what KFC sells of its popcorn chicken in one week.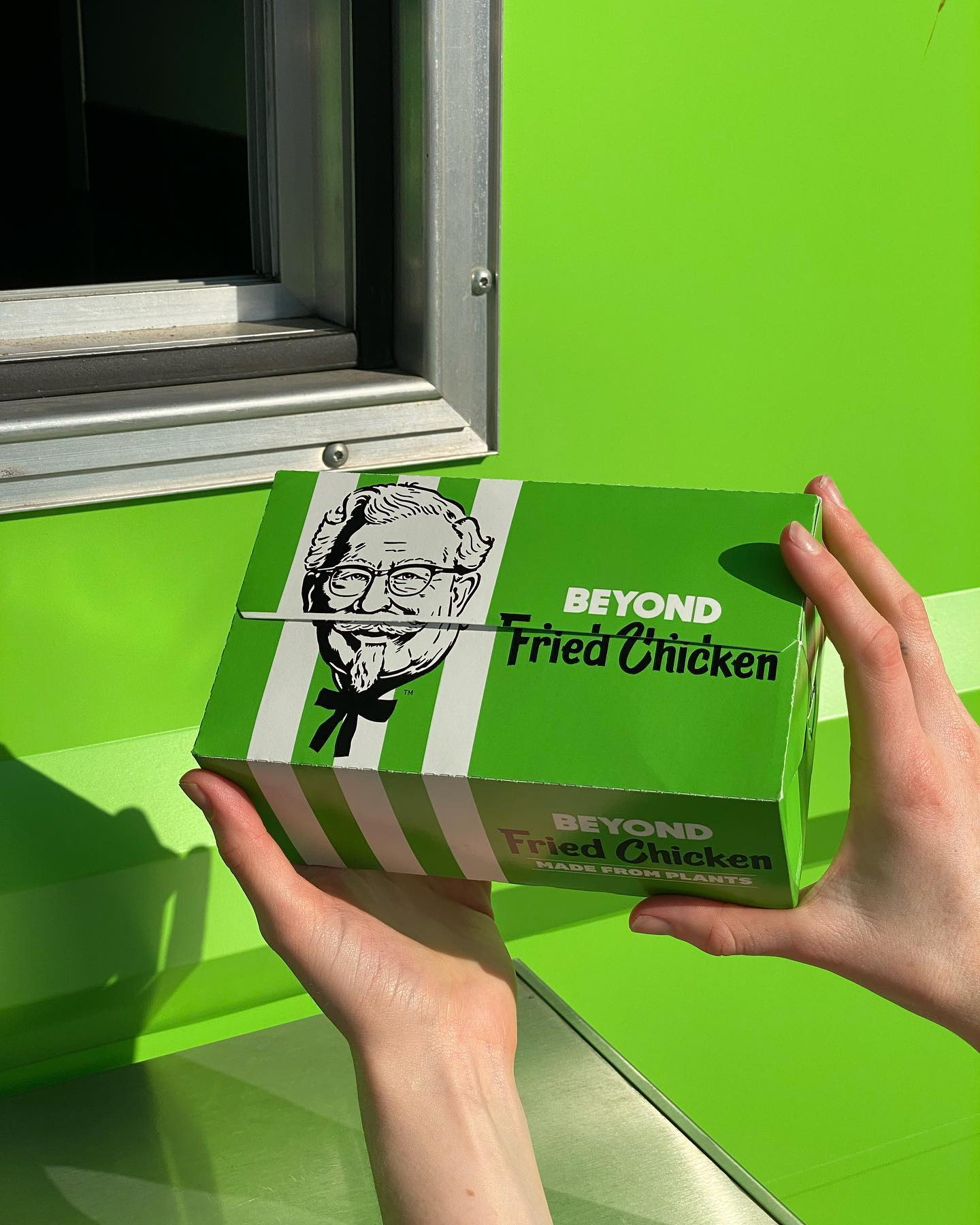 Beyond Meat
This test also resulted in a larger rollout in 2020 to nearly 70 locations in Charlotte, NC, Nashville, TN, and surrounding areas followed by 50 Southern California locations for a limited time. The California test locations also proved wildly successful and sold out of Beyond Fried Chicken within a week.
In January, KFC brought Beyond Fried Chicken to the national level with a limited time rollout to its more than 4,000 locations across the country where the vegan chicken was available à la carte in six-piece or 12-piece sizes, or as part of KFC's first plant-based combo meal which came with KFC Secret Recipe Fries (made without animal ingredients) and a medium drink.
"The mission from day one was simple—make the world-famous Kentucky Fried Chicken from plants," KFC US President Kevin Hochman said in a statement at the time. "And now, over two years later we can say, 'mission accomplished.'"
From the UK to US to Thailand to Canada, whenever KFC has tested vegan chicken, customers have clamored to try it. In some regions, KFC is exploring additional vegan options, including in China where it added Oatly's vegan soft serve to menus in 2021.
For more about vegan at KFC, read:
Vegan Popcorn Chicken Just Launched at KFC in Thailand
KFC Is Working To Make Vegan Chicken Perfect
KFC Launches Vegan Chicken Nuggets and Burgers in Hong Kong