Vegan popcorn chicken has made its way to the Kentucky Fried Chicken (KFC) menu in Thailand. The new plant-based popcorn chicken is made by Thai brand Meat Zero—a subsidiary of local meat giant Charoen Pokphand Foods—and is currently being tested at two "Green Stores" in the Saengsom Building and Wanachai Depot Chachoengsao. KFC is offering the vegan chicken as part of six menu options, including vegan chicken-topped rice bowls.
"Opting for Meat Zero as the material for our plant-based Chicken Pop and spicy rice bowl with plant-based Chicken Pop menus, we can create very delicious products," Waewkanee Assoratgoon, general manager of KFC for Yum Restaurants International, Thailand, said in a statement. "Consumers will barely notice that the chicken they are eating is made from plants. Whenever they want to skip real meat, they can come to us and they will still enjoy the familiar delicacy."
The launch of Meat Zero's plant-based chicken is part of KFC Thailand's sustainability plan and the chain plans to expand the offering to other outlets in the country.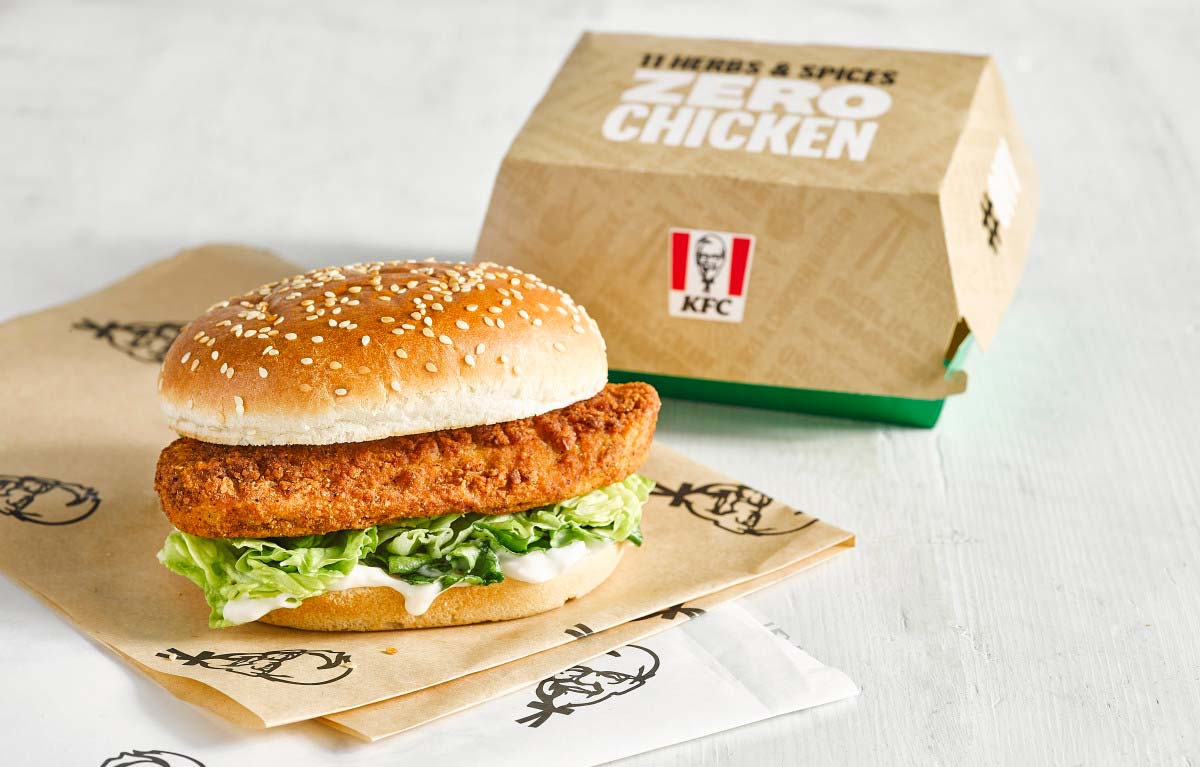 Vegan chicken at KFC
KFC's foray into vegan chicken began in the United Kingdom in 2018 when it partnered with vegetarian brand Quorn to develop a bespoke vegan chicken patty using its mycoprotein.
In 2019, the vegan chicken sandwich—then called "Imposter Burger"—was tested at 20 London, Midlands, and Bristol locations where it pulled in 500 percent more sales than any other new product launch at KFC UK. This impressive metric landed the sandwich, the name of which changed to "Zero Chicken Burger," on the menu at all 900 KFC locations in the UK at the onset of 2020. The Zero Chicken Burger has since expanded to KFC locations in other markets, including Thailand's neighboring countries Malaysia and Singapore, which both added the meatless option this year.
KFC has explored several vegan chicken options across Asia. In 2020, KFC outlets in China tested a number of plant-based options, including vegan chicken nuggets made by international agribusiness Cargill. In Hong Kong, KFC partnered with local social enterprise Green Monday in the summer of 2020 to launch its New Era menu which featured nuggets made by United States-based vegan brand Alpha Foods and a burger with a patty made by Canadian vegan brand Gardein.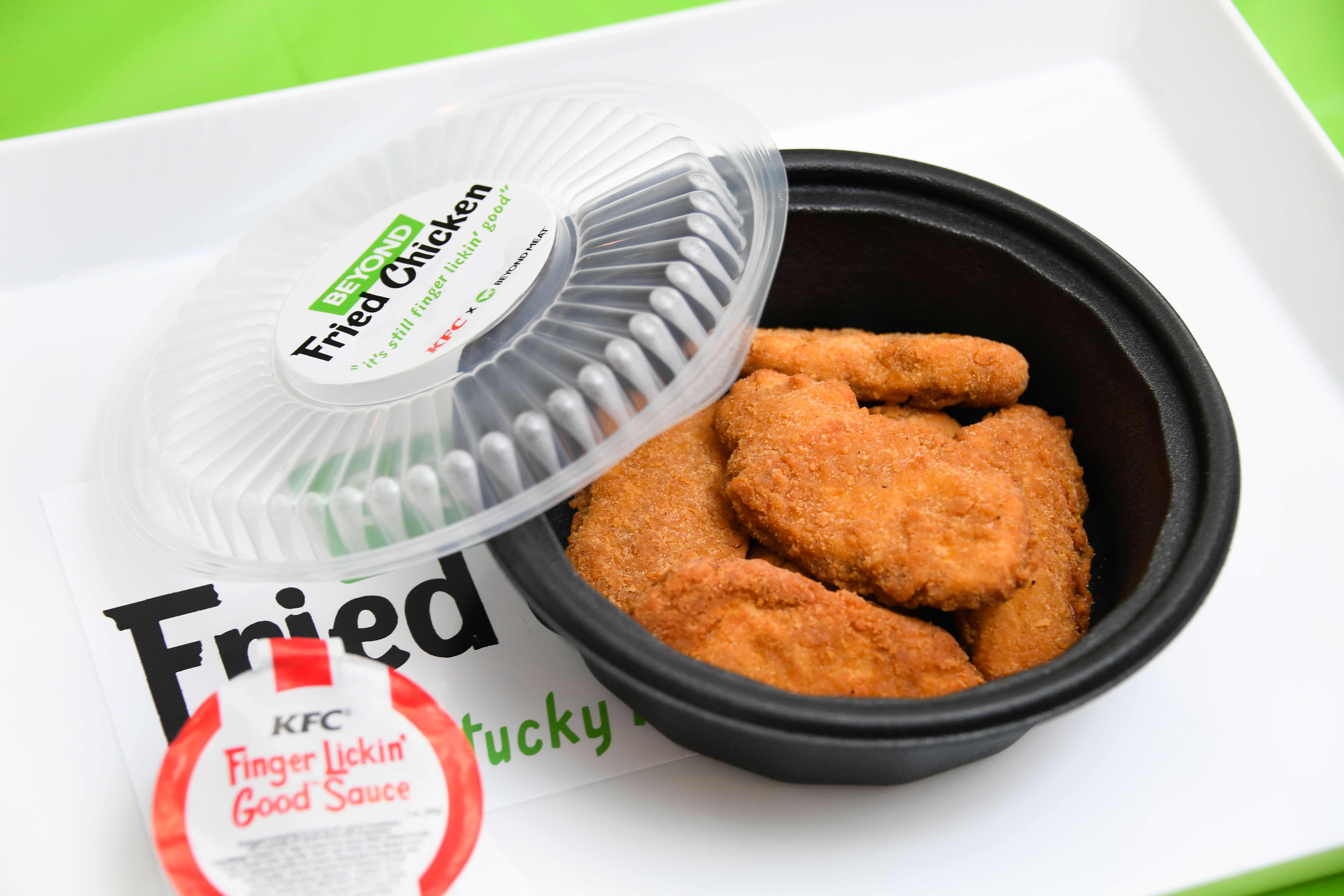 Stateside, KFC partnered with vegan brand Beyond Meat to launch Beyond Fried Chicken at one Atlanta location for a limited time in 2019. After attracting mile-long crowds and selling out of the vegan chicken in less than five hours, KFC expanded Beyond Fried Chicken to 70 additional test locations in the South and 50 outposts in Southern California.
While KFC has yet to announce a national expansion, KFC partner company, Yum Brands, is working with Beyond Meat on an ongoing basis to develop plant-based options for its other chains, namely Taco Bell and Pizza Hut.
In Canada, KFC did add vegan chicken to its permanent menu in August 2020. There, KFC offers the fully vegan Plant-Based Chicken Sandwich made with vegan chicken by Lightlife Foods. The sandwich found its way onto the KFC menu across Canada after another wildly successful test launch at one location in Mississauga, ON in 2019 where the vegan fried chicken sold out in less than six hours.